Need some inexpensive, but heartfelt DIY handmade Christmas gift ideas for the upcoming holiday?
I've got a ton of choices with this list of 30+ DIY Christmas Gifts Ideas!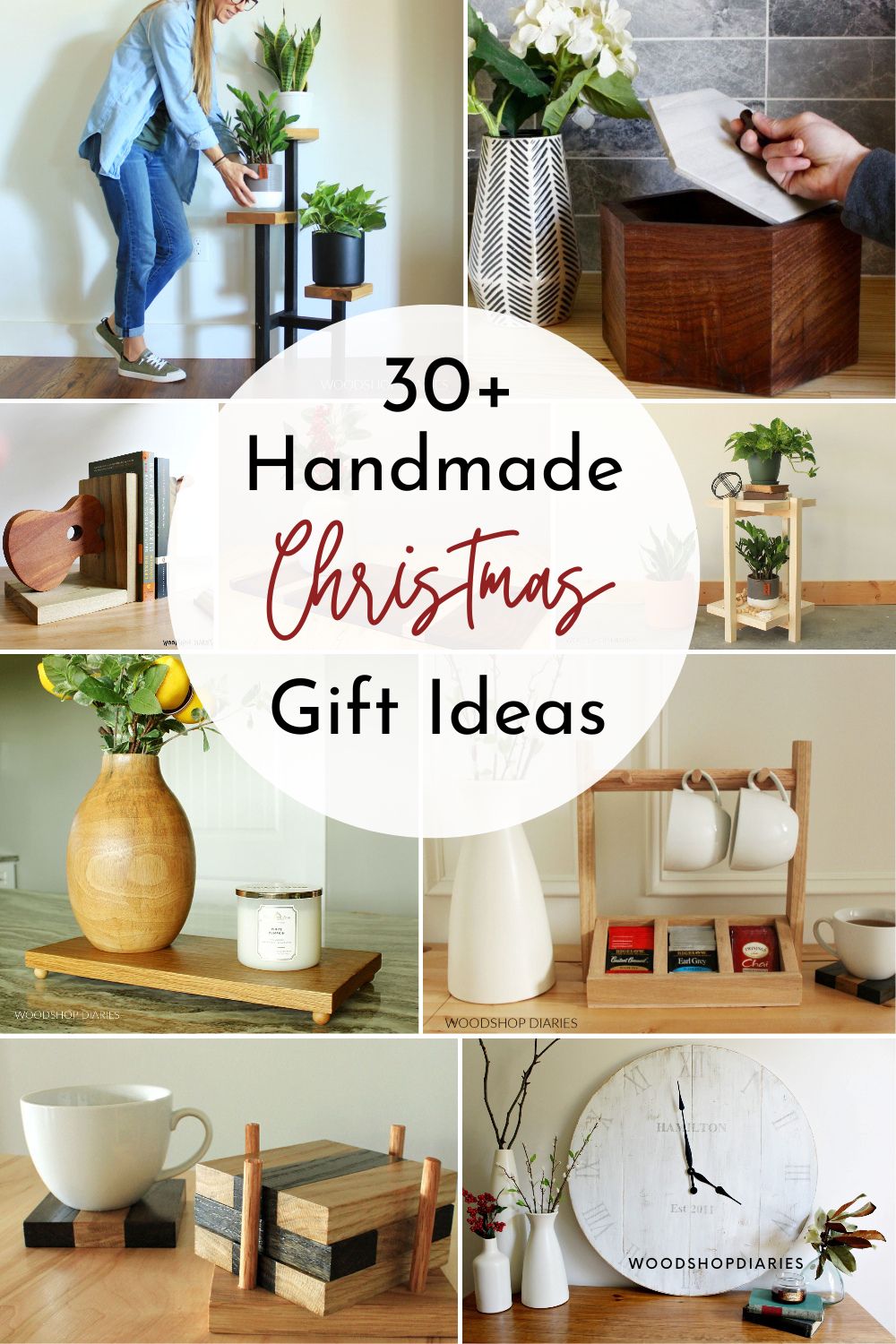 There is just something special about a handmade Christmas gift.
Even if the store bought one was cheaper…and even the handmade one isn't perfectly square…or the finish isn't JUST right.
It's the "handmade" part that makes it so valuable–the fact that someone who loves you spent their time making that just for YOU.
I'm not normally a sentimental person, but those are the best gifts you can get 🙂
So this Christmas, if you are looking to give something special, heartfelt, personal and handmade, I've compiled a list of great DIY handmade Christmas gift ideas for you to check out below.
Unique Handmade Christmas Gift Ideas
These are fun and simple gift ideas for anyone on your list.
The majority of these projects can be made from scraps, so these are inexpensive gift options you can make quickly.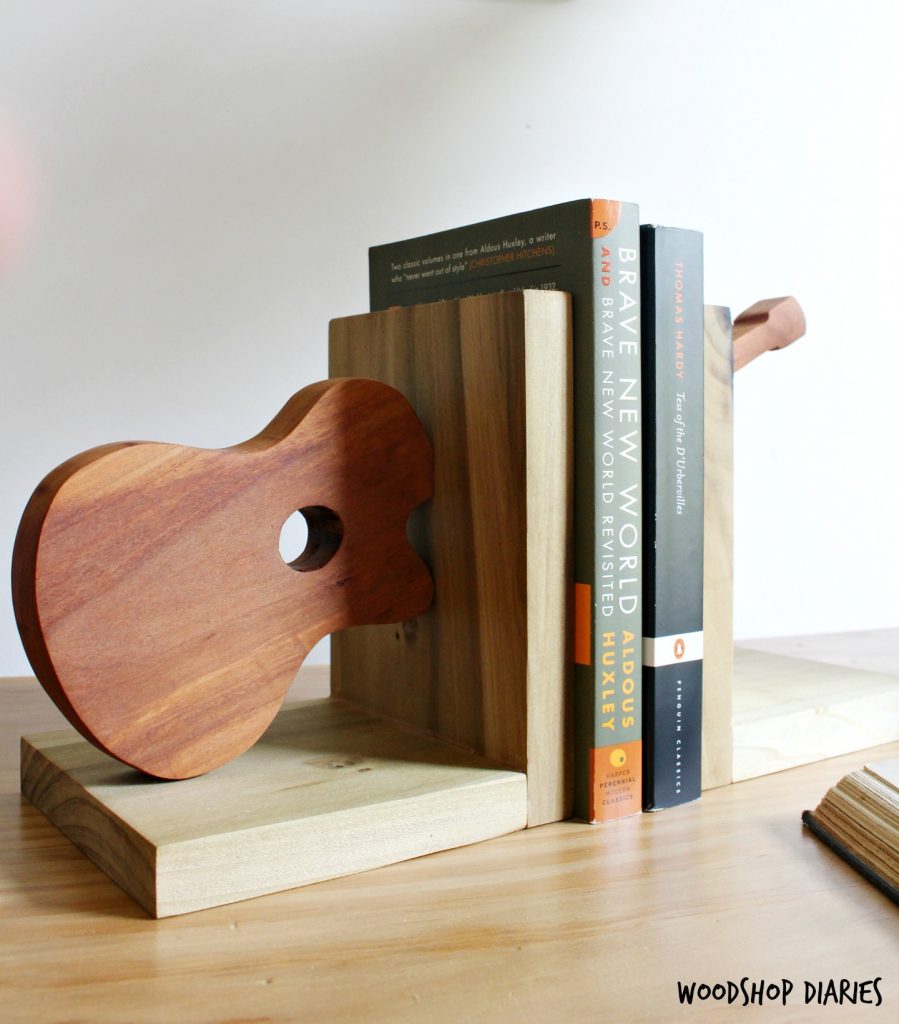 Aren't these the cutest bookends you've ever seen?!
I made these using pieces of scrap wood from my ever growing pile, ha! They are the perfect handmade Christmas gift for any music lover you know.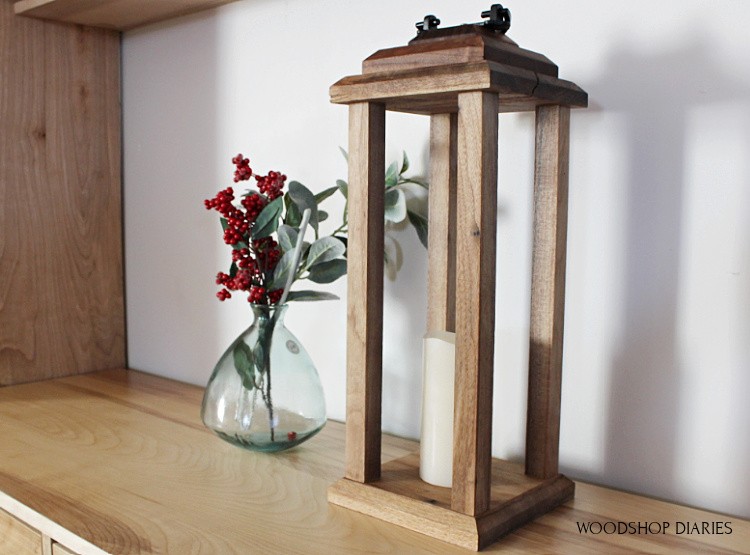 Here's another wood lantern option for the candle lover on your gift list. You can make this using scrap wood too.
They'll never know it was free to make!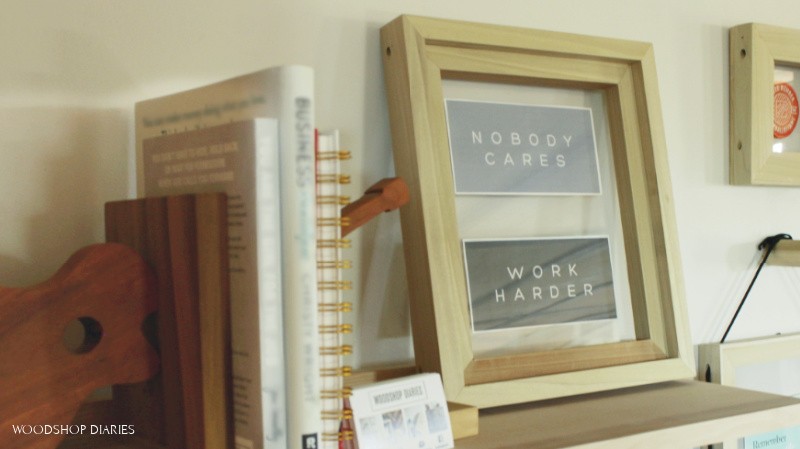 A custom floating picture frame with personalized sayings inside is the perfect gift for teachers, co-workers, or anyone on your gift list that is hard to buy for.
I'm sharing three different ways to make a custom floating picture frame, so you can take your pick of which style you want to make.
Make a floating custom picture frame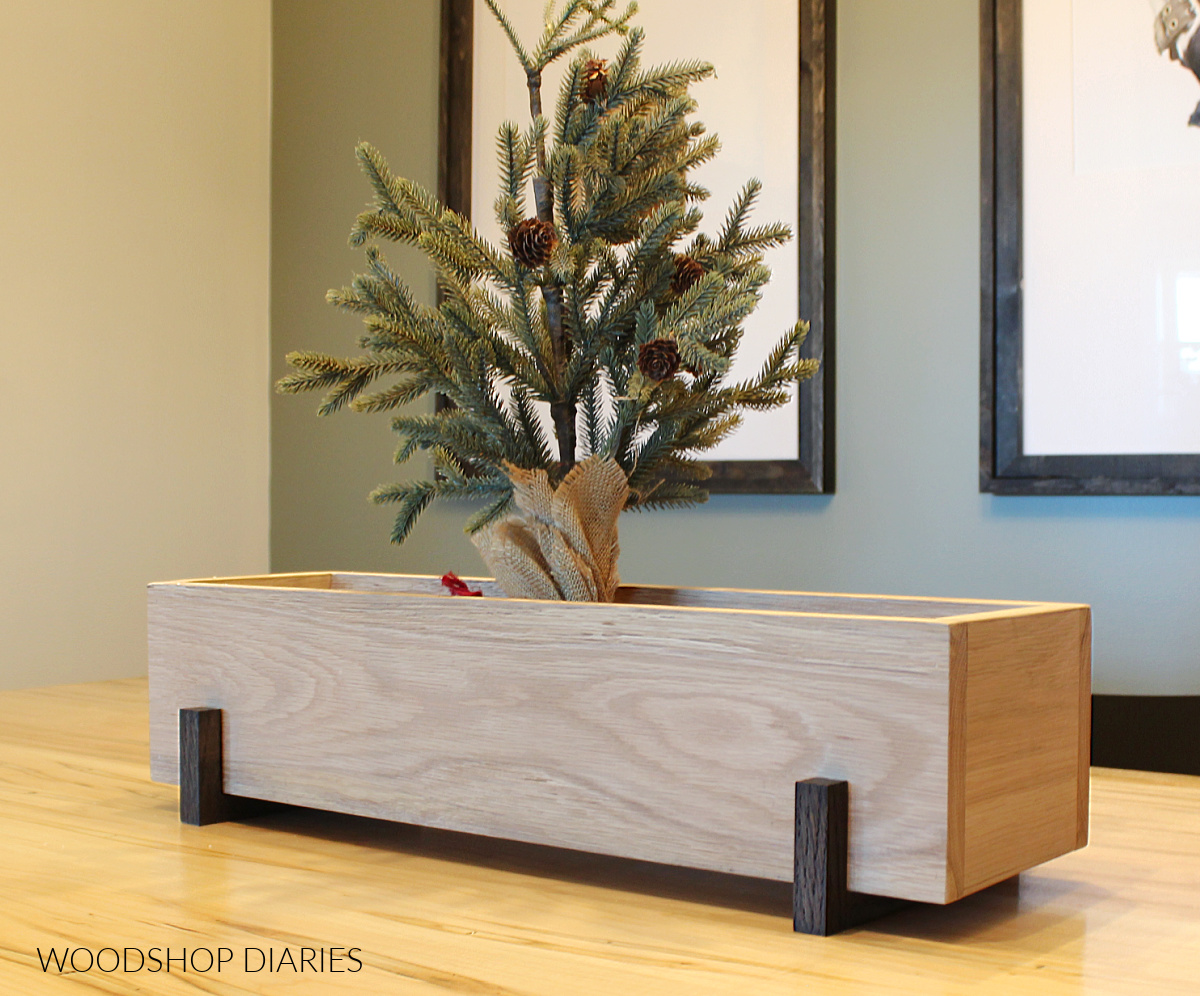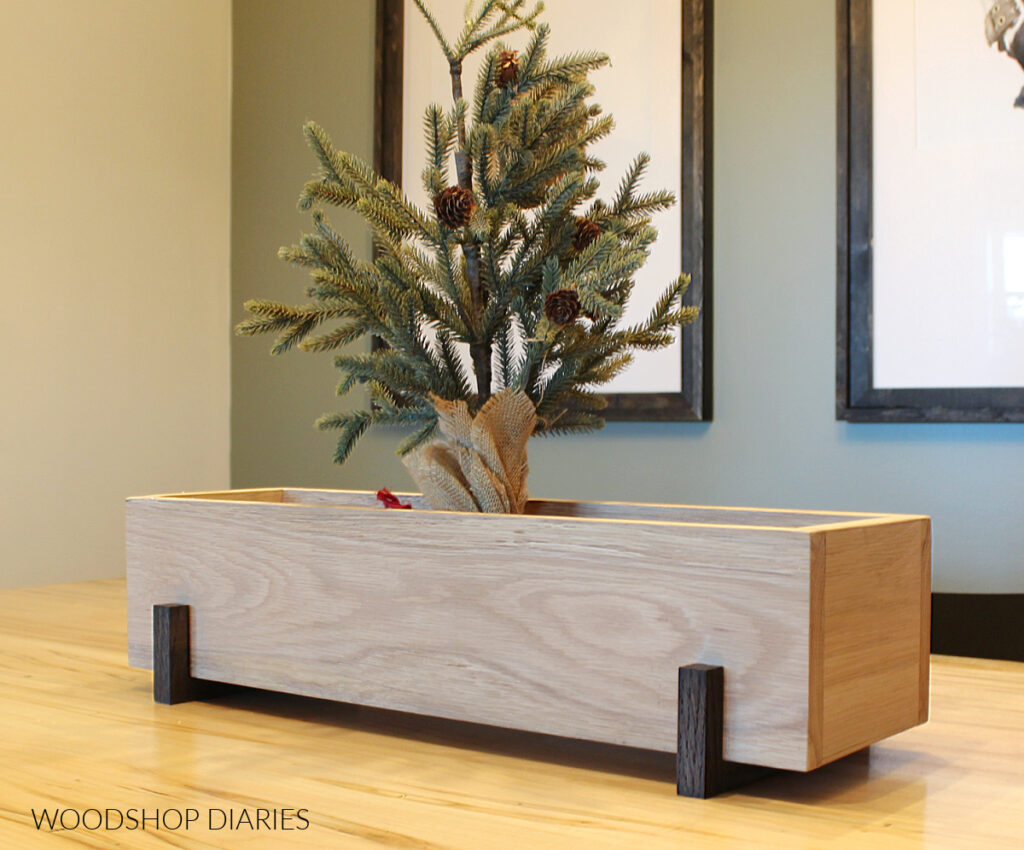 .
Building a simple wood box like this is an INCREDIBLY easy project that you can build from a single 1×6 board (or scraps!) and they make perfect handmade gifts for the holidays, housewarmings, or even weddings.
Build this modern centerpiece box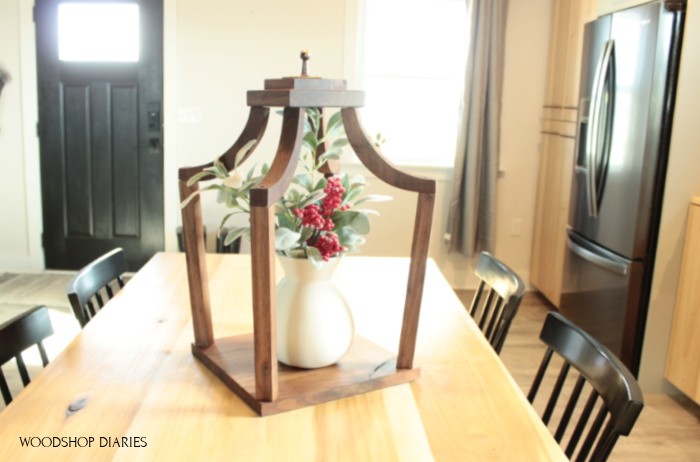 This DIY lantern makes a perfect centerpiece and a great hostess gift!
You'll need some square dowels and scrap wood to make this handmade Christmas gift. It's a fun and easy project that they will love!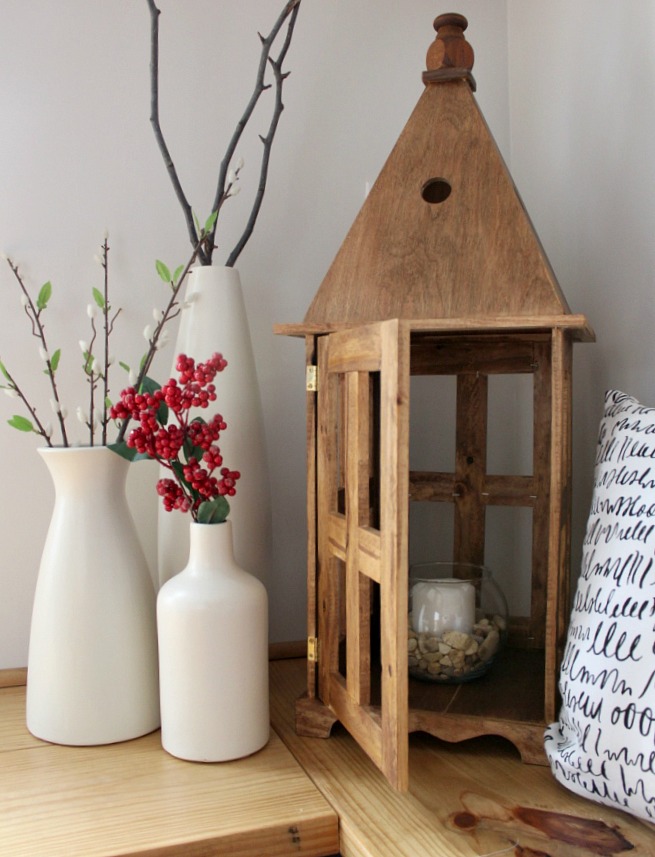 You can never go wrong with a candle as a gift. Let's take it up a notch and make a DIY wooden lantern they can put their candle in.
The top of the lantern is the hardest part, but trust me you can do this and they will love their DIY handmade Christmas gift!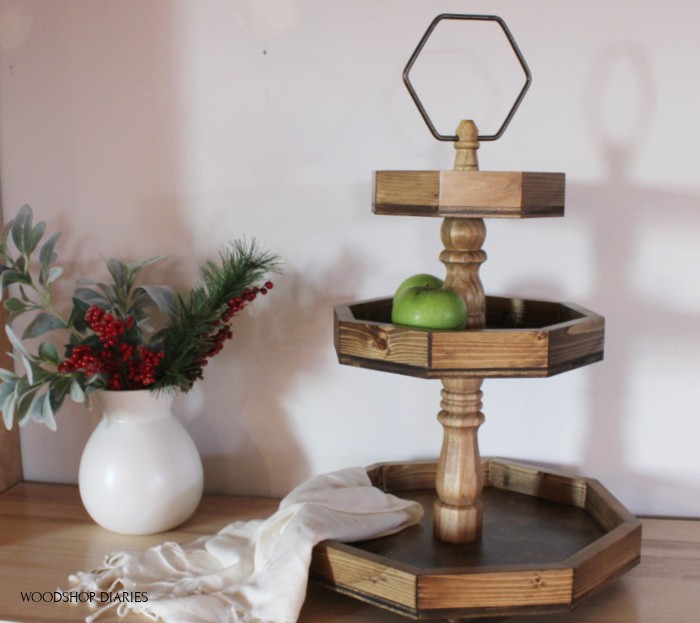 You see these all over Pinterest during seasonal holidays decorated with items for the season. Your favorite hostess will LOVE getting this DIY gift.
You'll need 1×2 boards, plywood, and table legs to make this fun gift idea.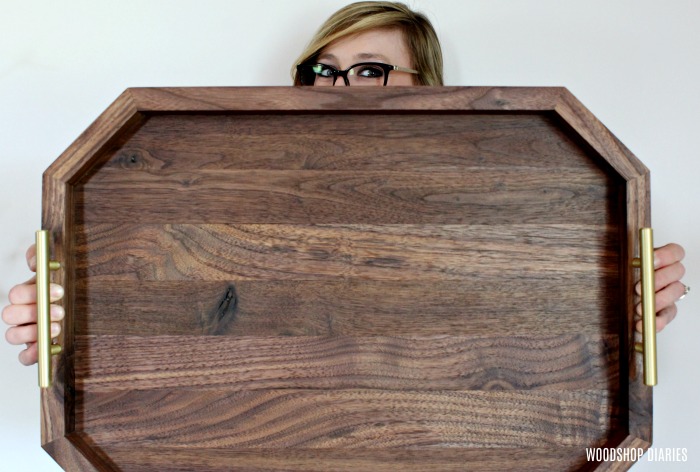 They can put together the biggest charcuterie board with this modern serving tray!
I made this with some Walnut boards that I scored for free, but you can use any type of boards you want to make this.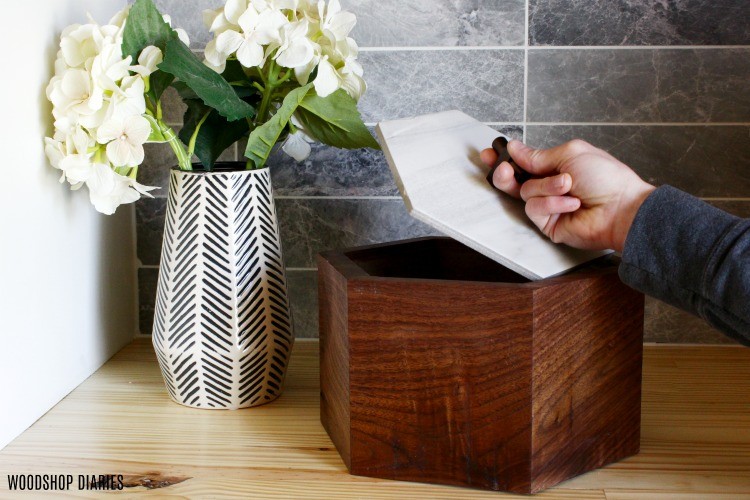 Keepsake boxes are such a great DIY handmade Christmas gift. You can give them to anyone on your gift list.
I'm showing you how to make them in a hexagon shape and a rectangle inspired by the tile samples I bought to use for lids. Which shape will you make?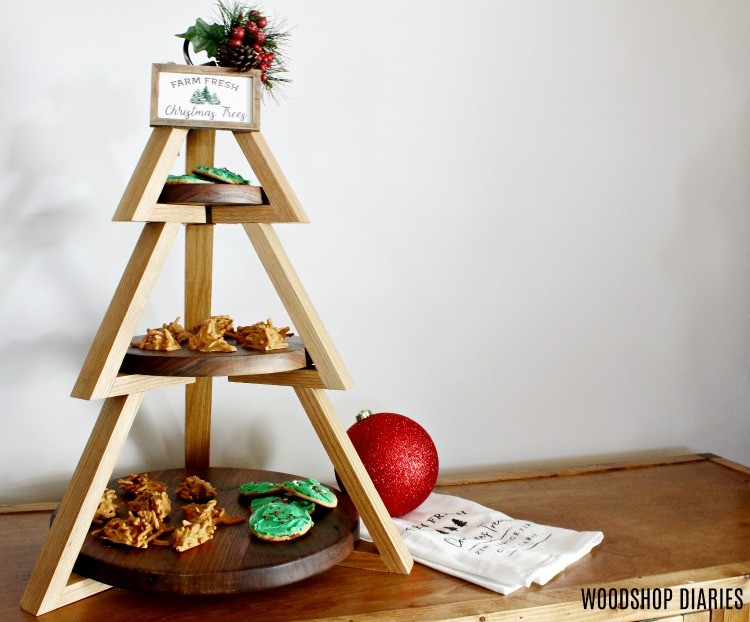 The perfect hostess gift! A DIY tiered candy stand they will love. And if you're going to be visiting, you'll get to enjoy the goodies they put on it.
That's a win win in my book!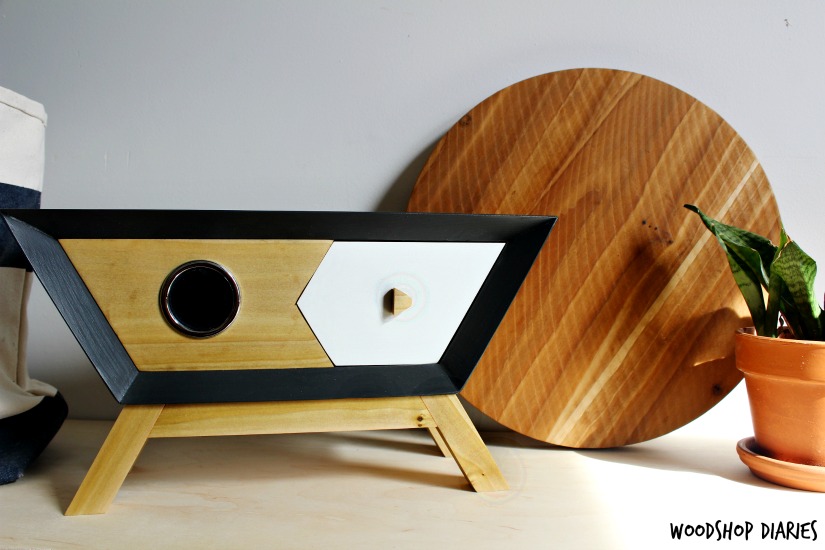 A Bluetooth speaker box is great for using in the shop, in your home office, or how about for your favorite tween or teen?
You can make this fun retro guy using scrap wood.
Make this Bluetooth speaker box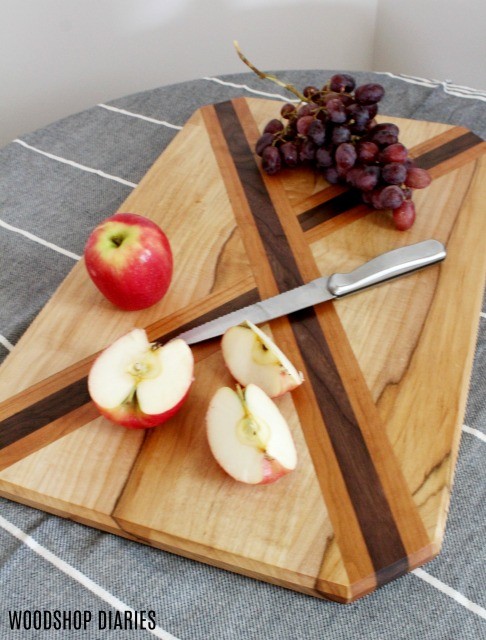 Cutting boards make a great hostess gift. You can never have too many, IMO.
I created the edge detail using a router, but if you don't have one you can totally do without it.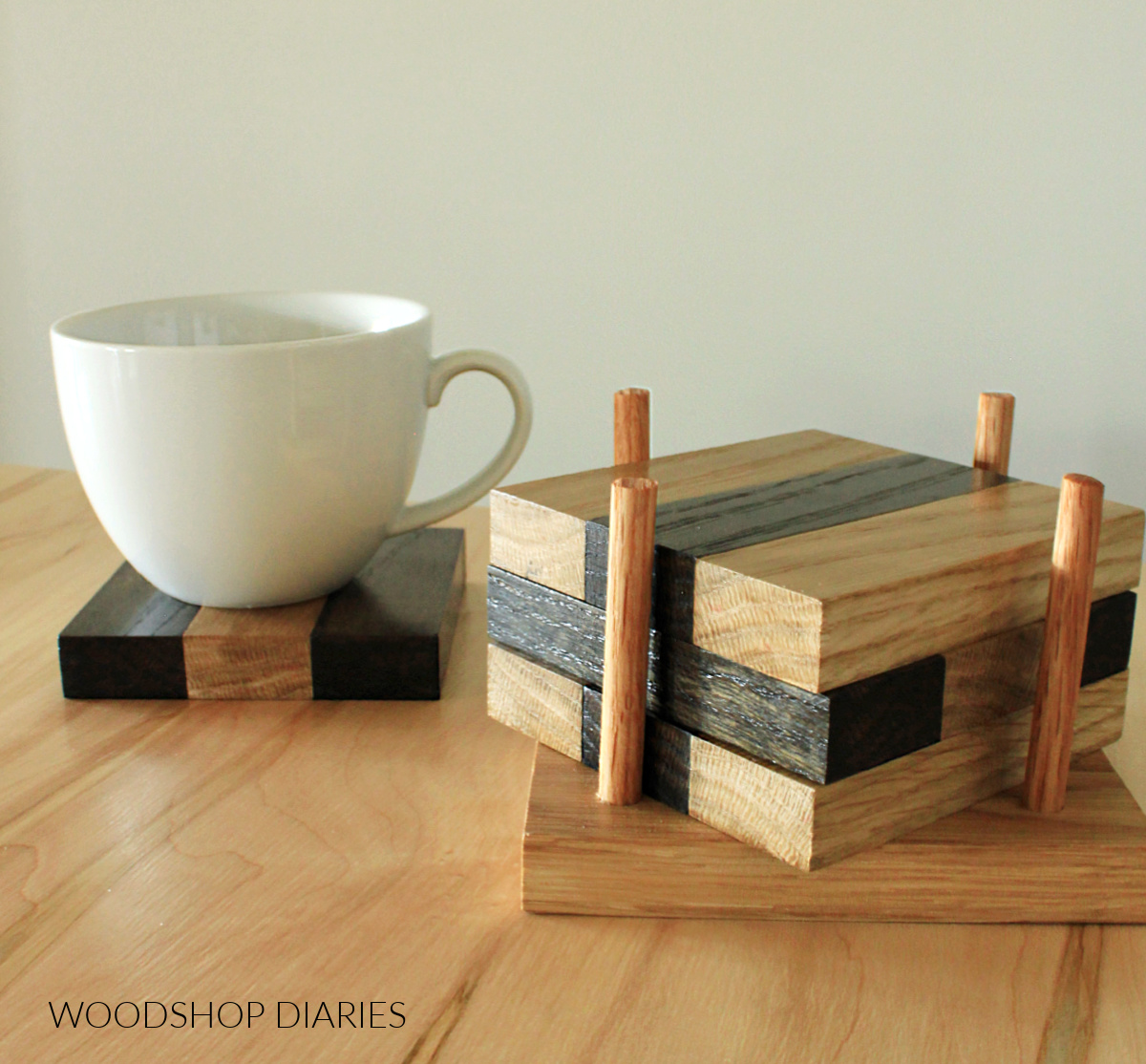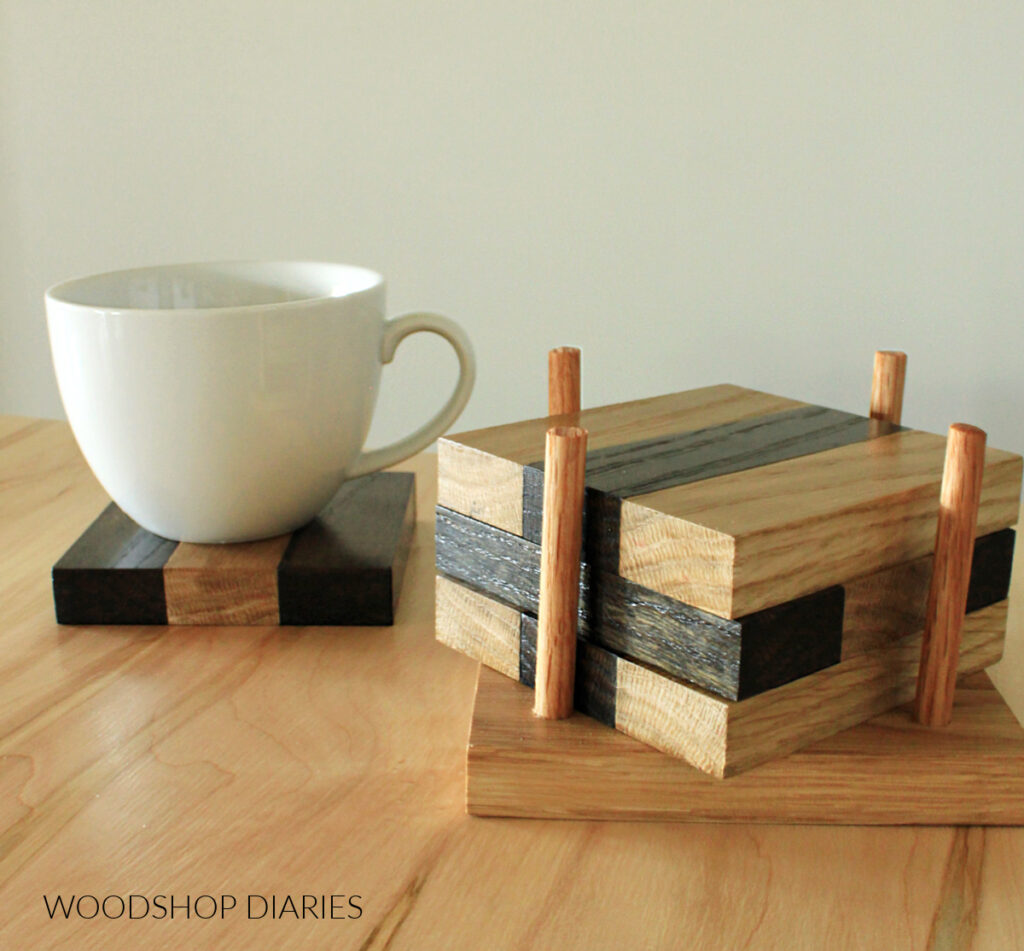 Everyone can use a set of coasters. We lose ours all the time, but these thick wooden coasters made from scrap wood will be a lot less easy to lose. At least I hope!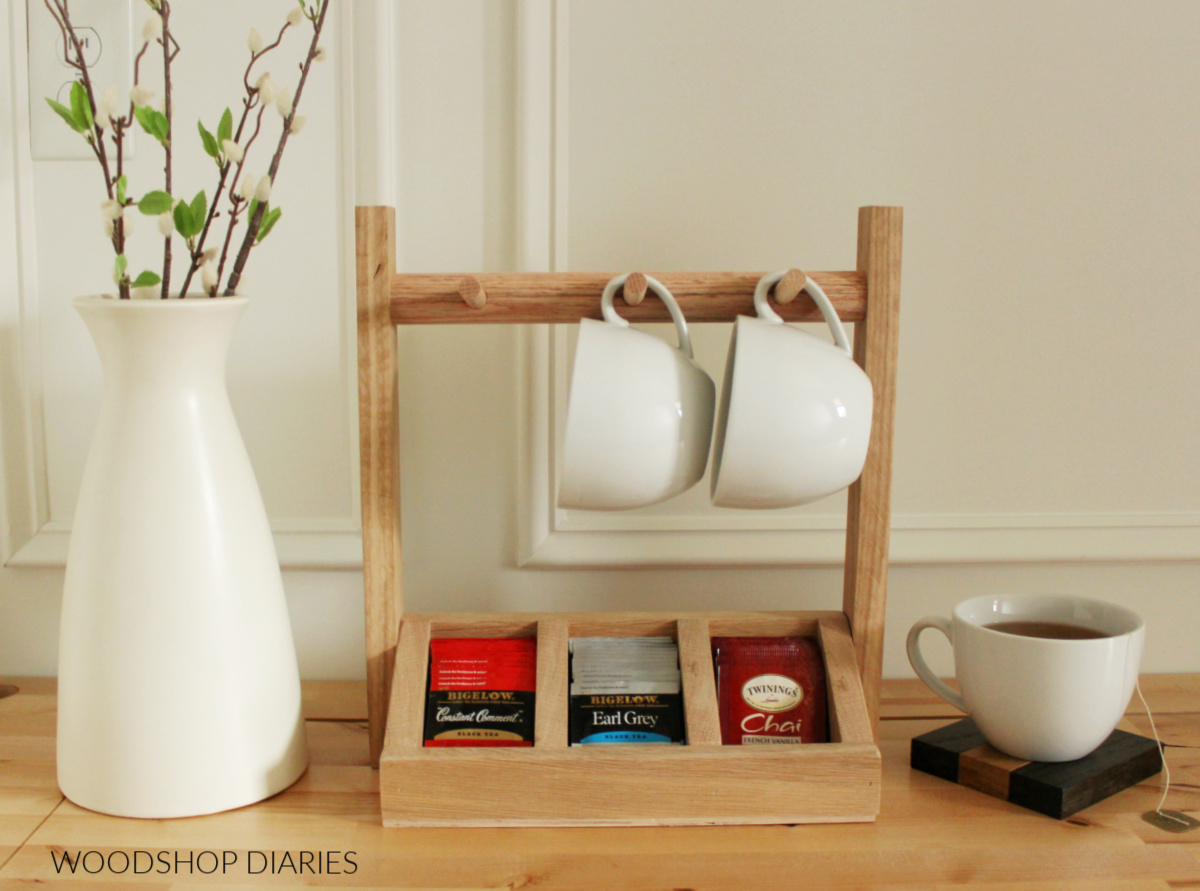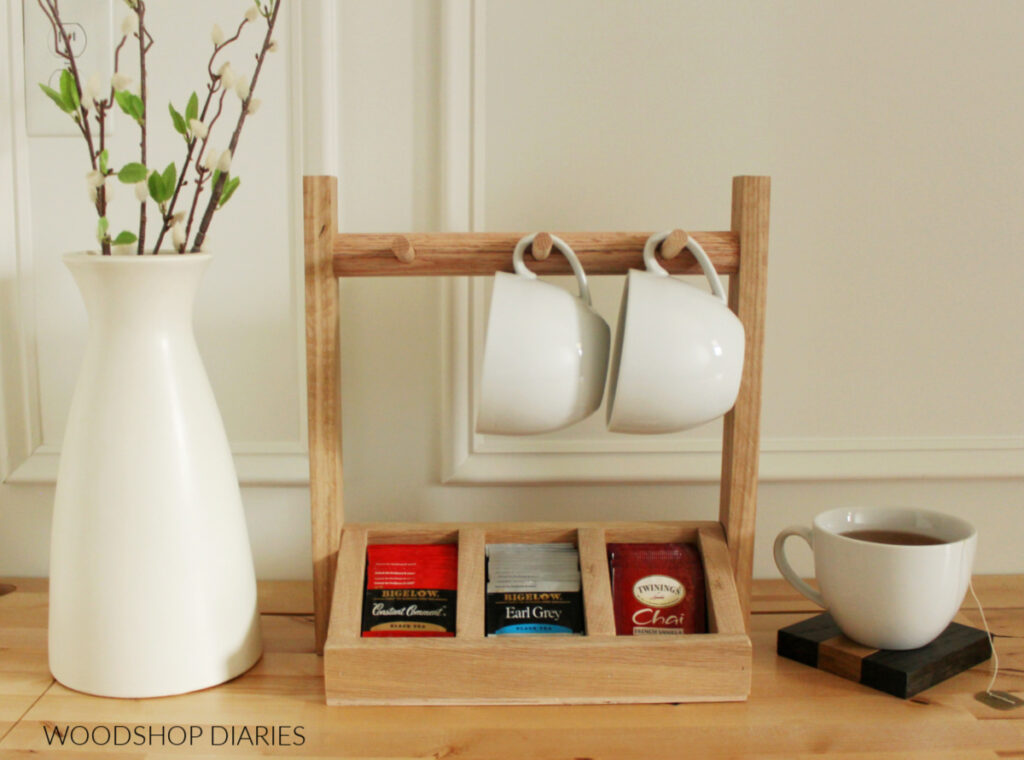 Forget the coffee bar. Set them up with a tea bar!
This DIY handmade Christmas gift idea will wow the tea lover on your gift list and you can make it with scrap wood!
Make this tea storage box with mug holder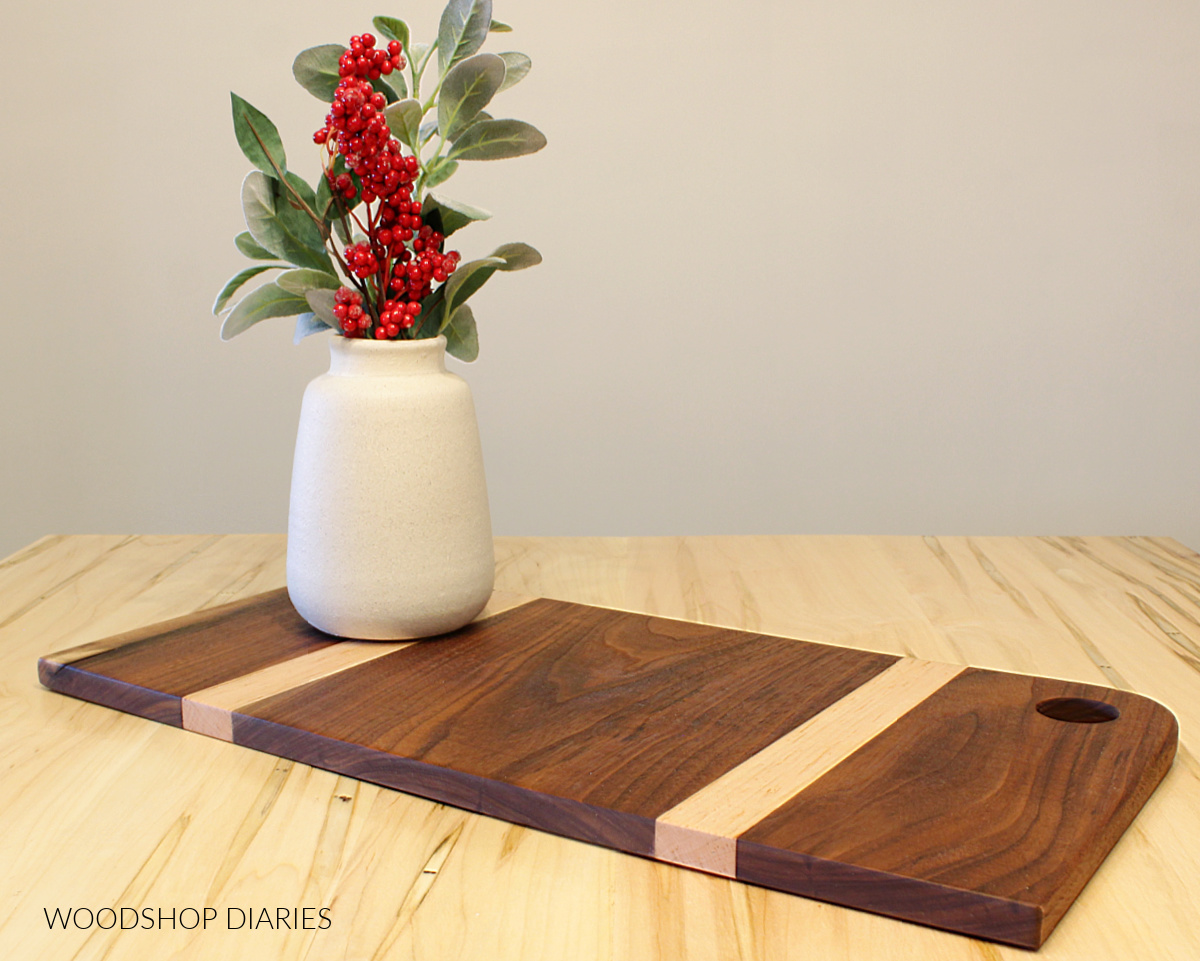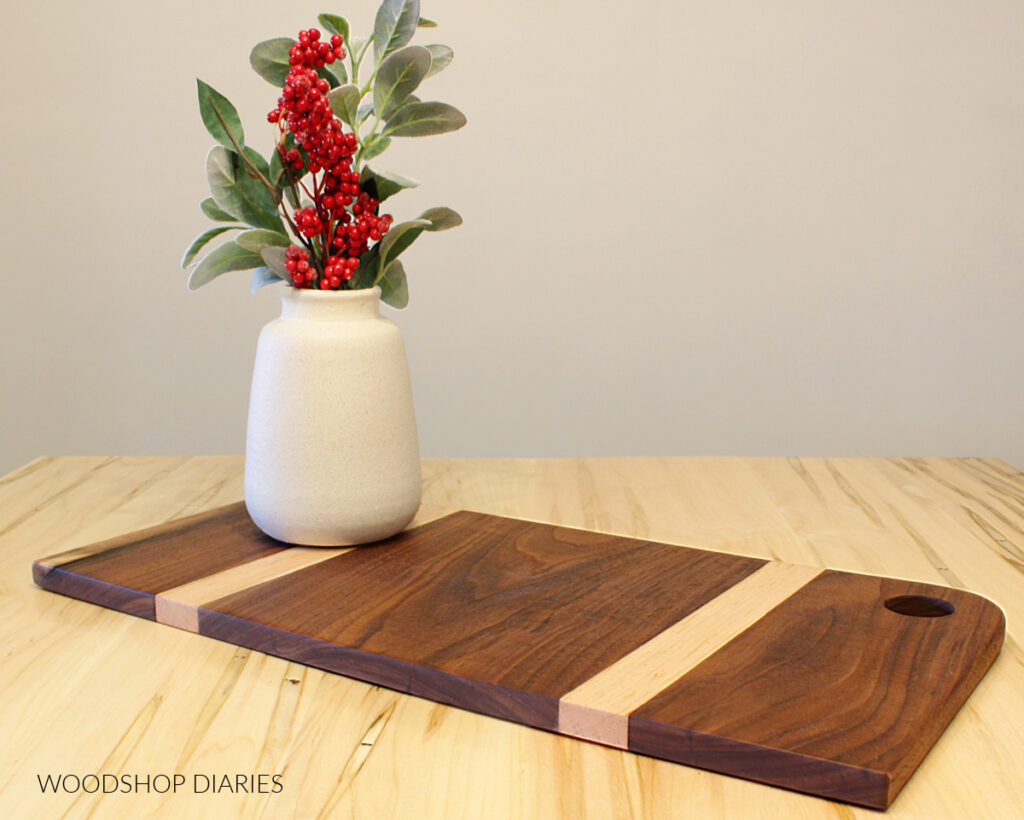 With just a few tools and some scrap wood, you can wow the hostess on your gift list with a custom charcuterie/cutting board.
I went with a two-toned look for mine, but you can make yours anyway you want.
Make a charcuterie/cutting board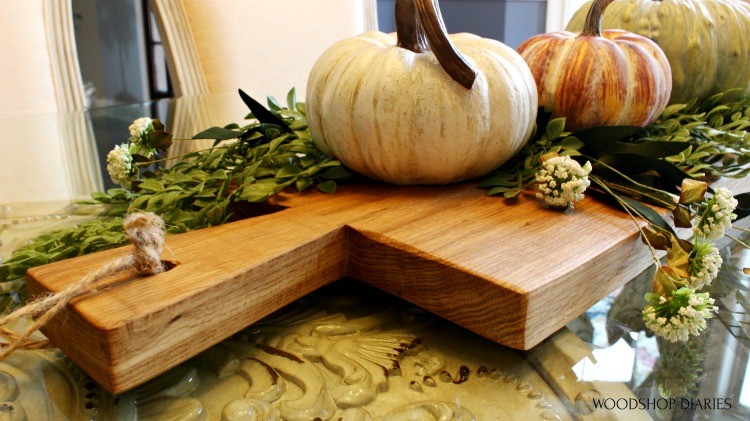 This easy project is a great way to use up some wood scraps and is a gift they are sure to love.
It's as simple as cutting a handle shape on a board, and giving away.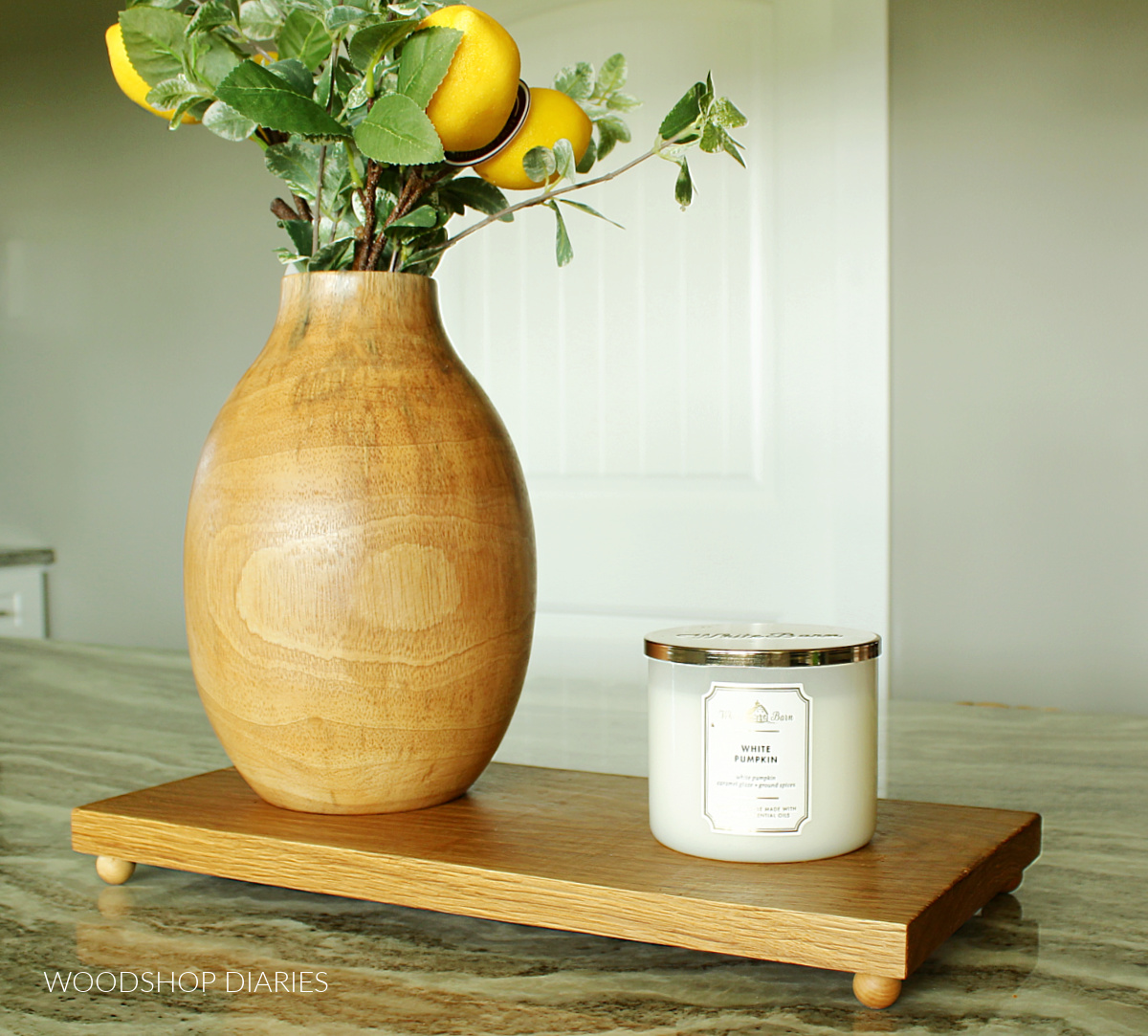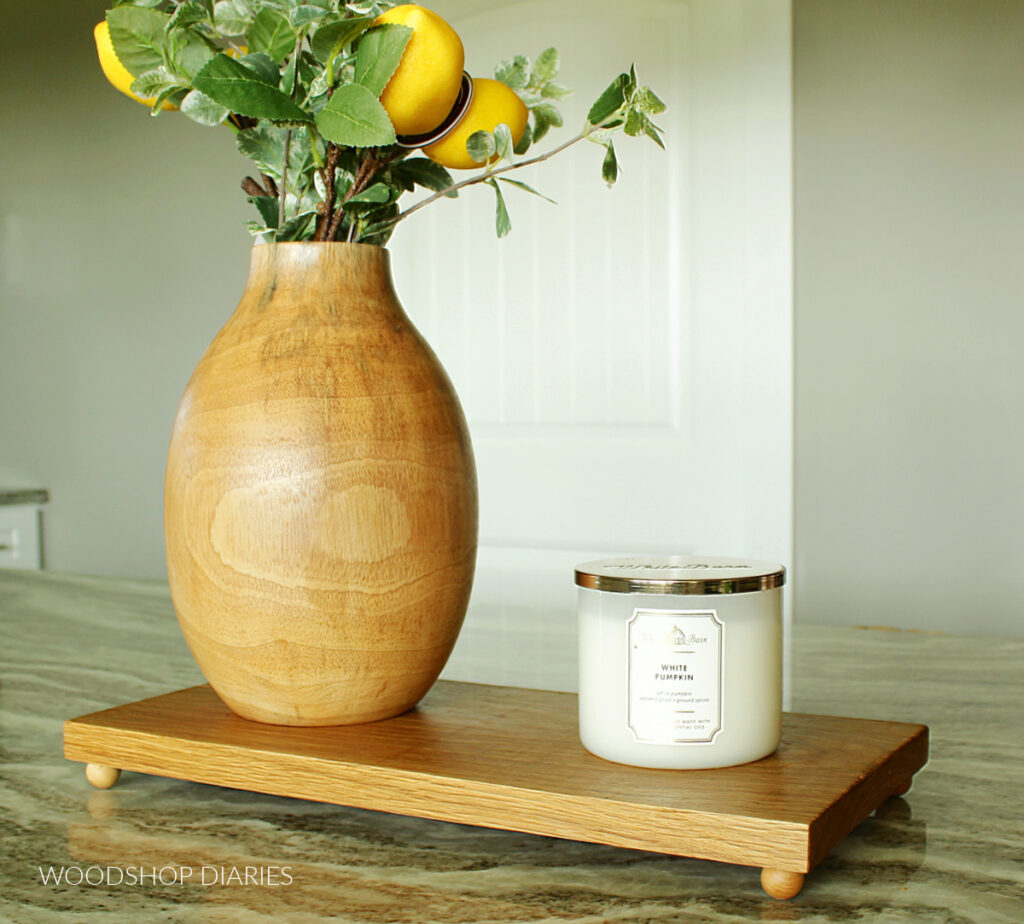 This is probably the easiest project on this list. A footed tray can be used for so many things and in so many places.
When you see how easy they are to make you'll be making one for everyone on your gift list.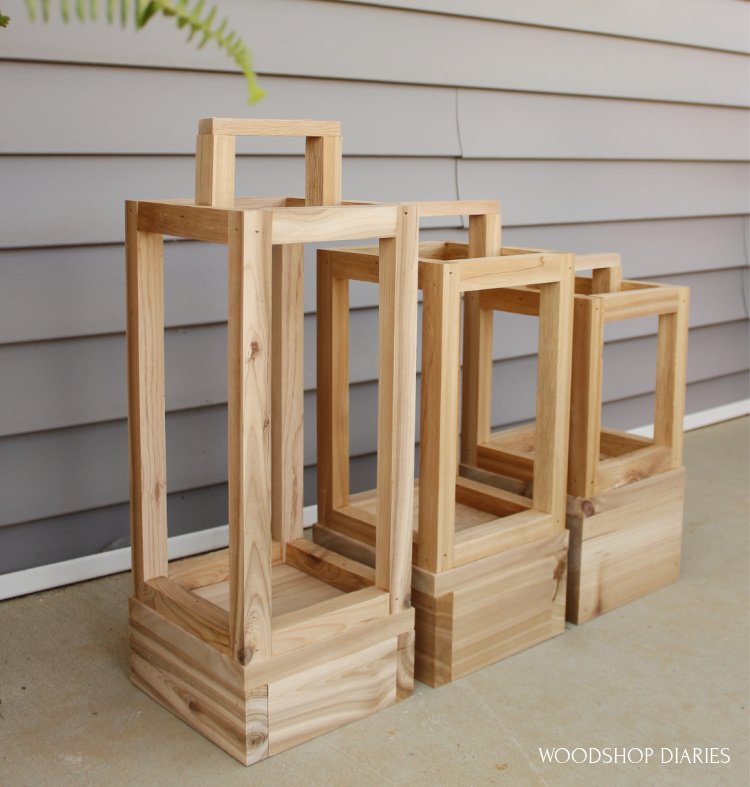 I may just be slightly obsessed with lanterns…Here is a set that you can make from scrap wood and they make a great gift!
The set features three sizes and you can stain them or paint them any color you want.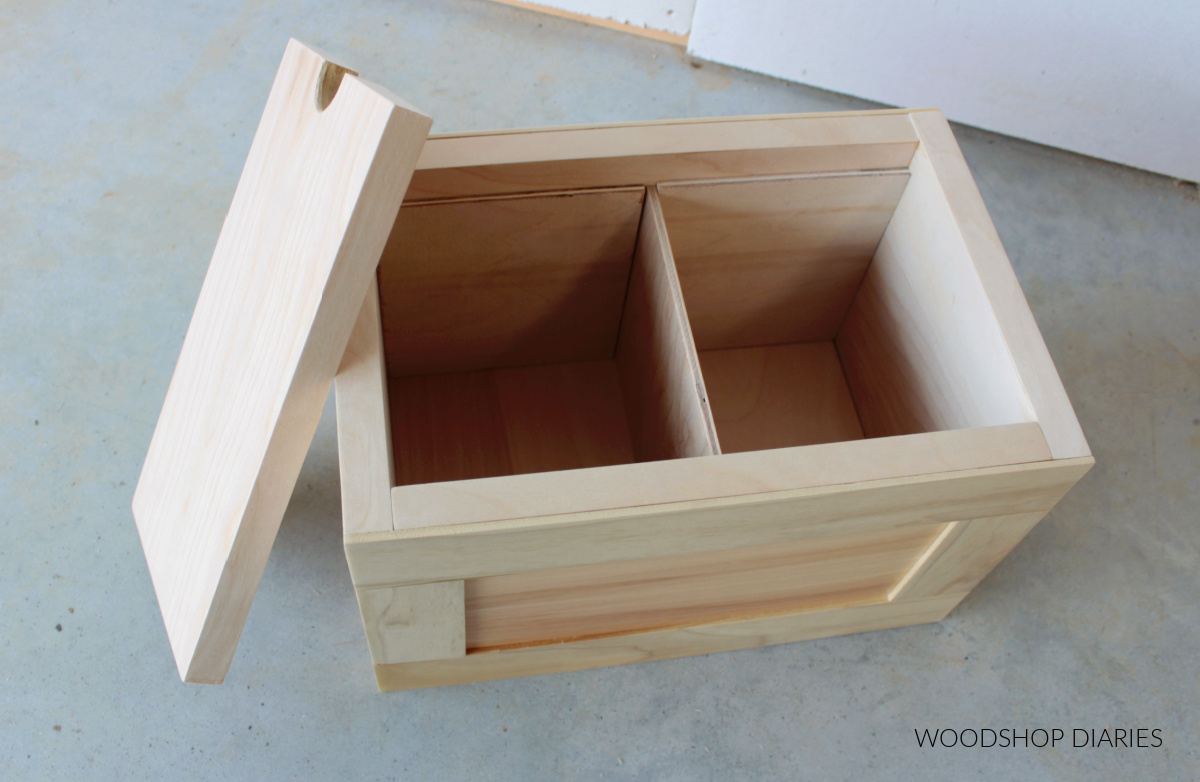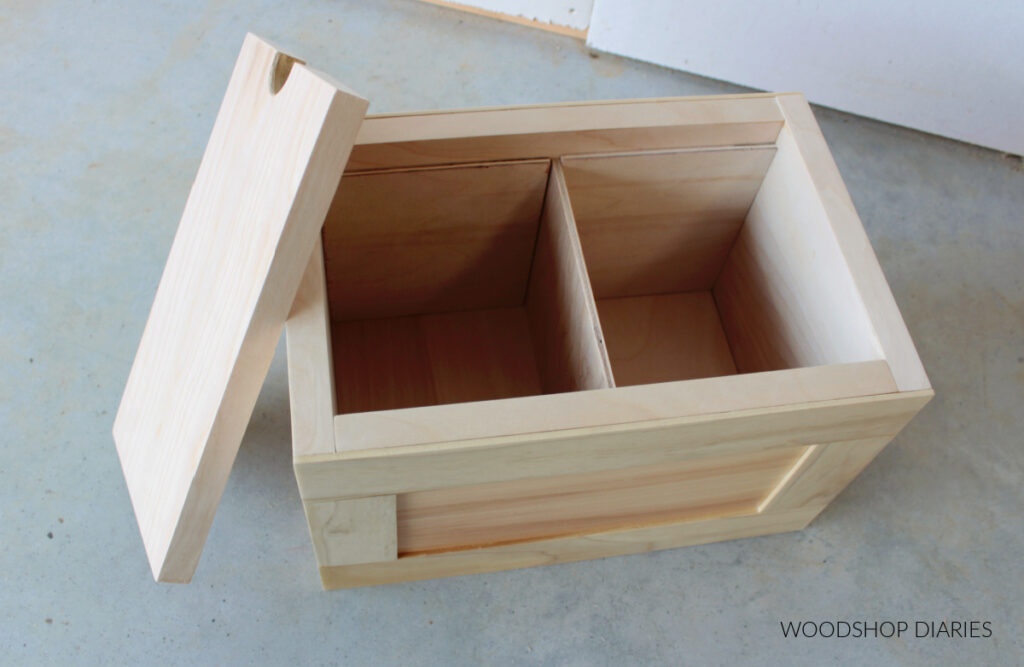 There are so many ways to make a simple keepsake box, but here's one that's super easy to customize the size and looks really nice!
No fancy tools required and you can use a combination of whatever scrap wood you have on hand!
The lid fits in snugly and is easy to get off when they want to add something.
DIY Handmade Christmas Gift Ideas to Personalize
These DY gift ideas are projects you can personalize with special notes, names, or dates to make these gifts extra special.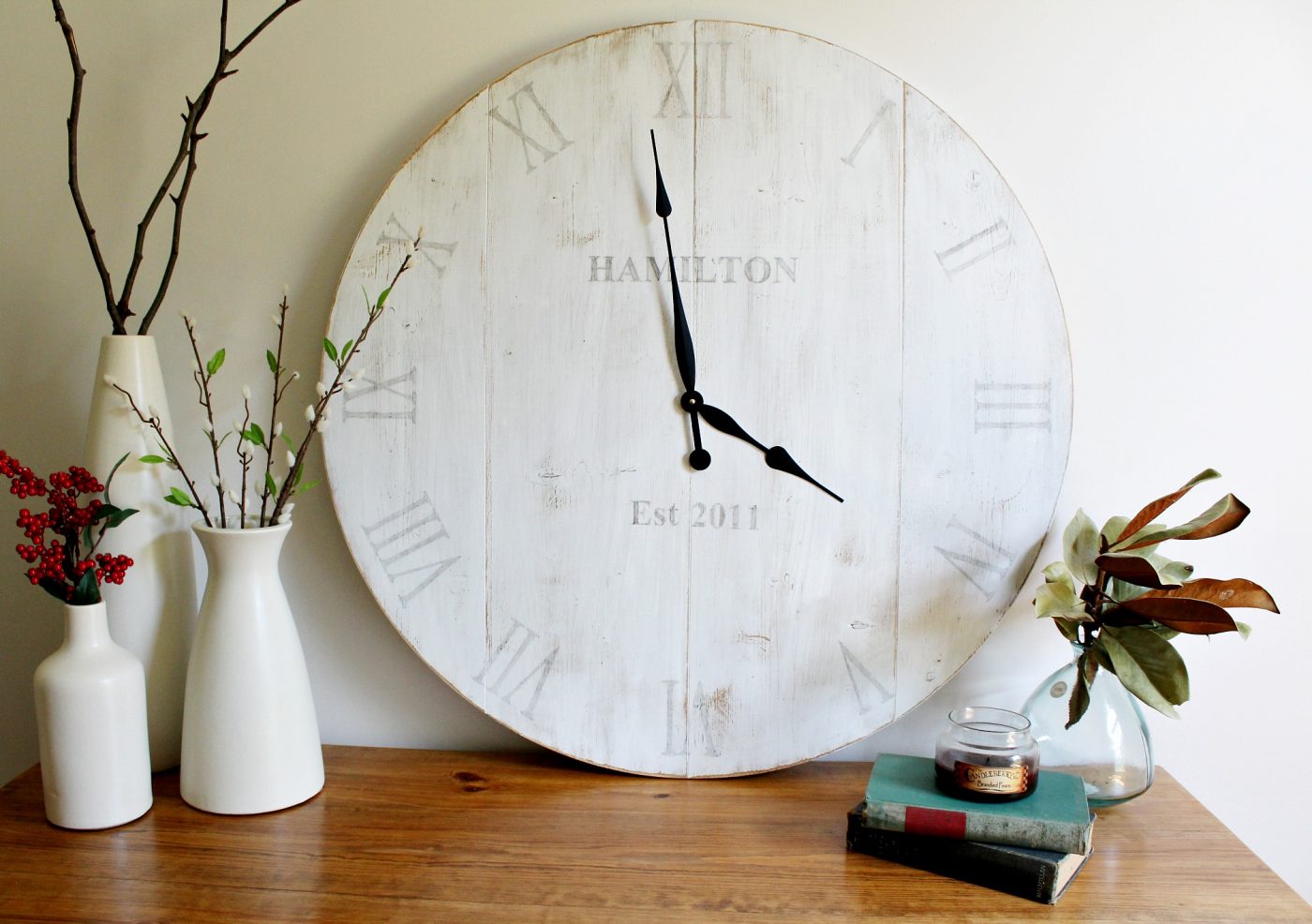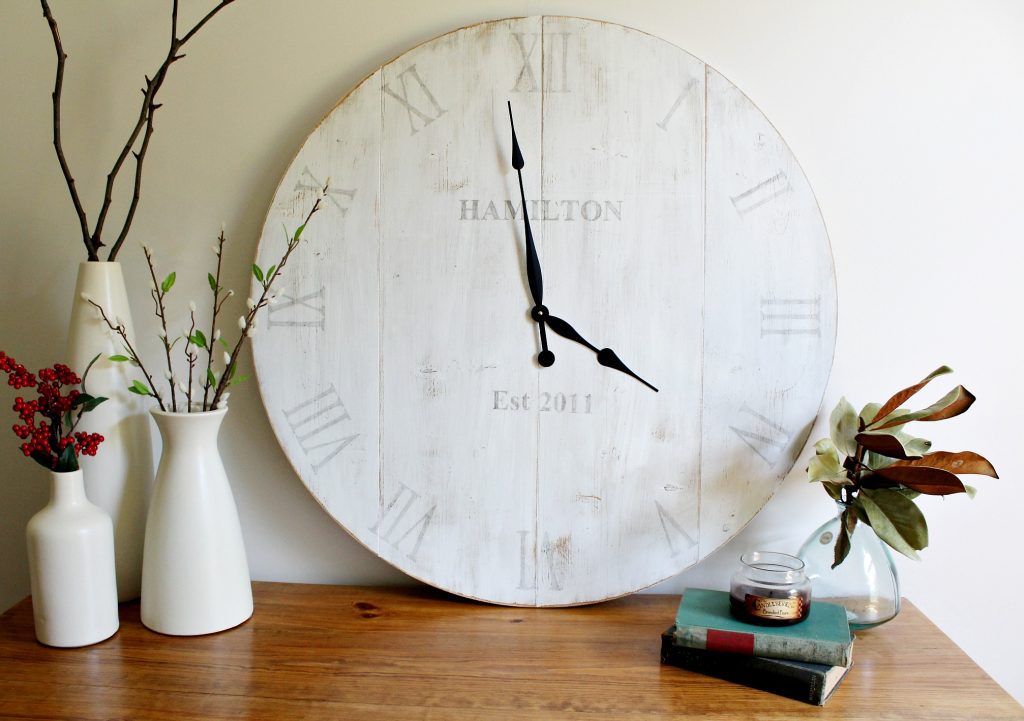 Who doesn't love clocks?! Personalize it with a family name and it becomes the perfect DIY handmade Christmas gift.
It's super easy to make, all you need is two 1×10 boards and a clock kit.
RELATED: For More DIY Wall Clock Ideas, check these out!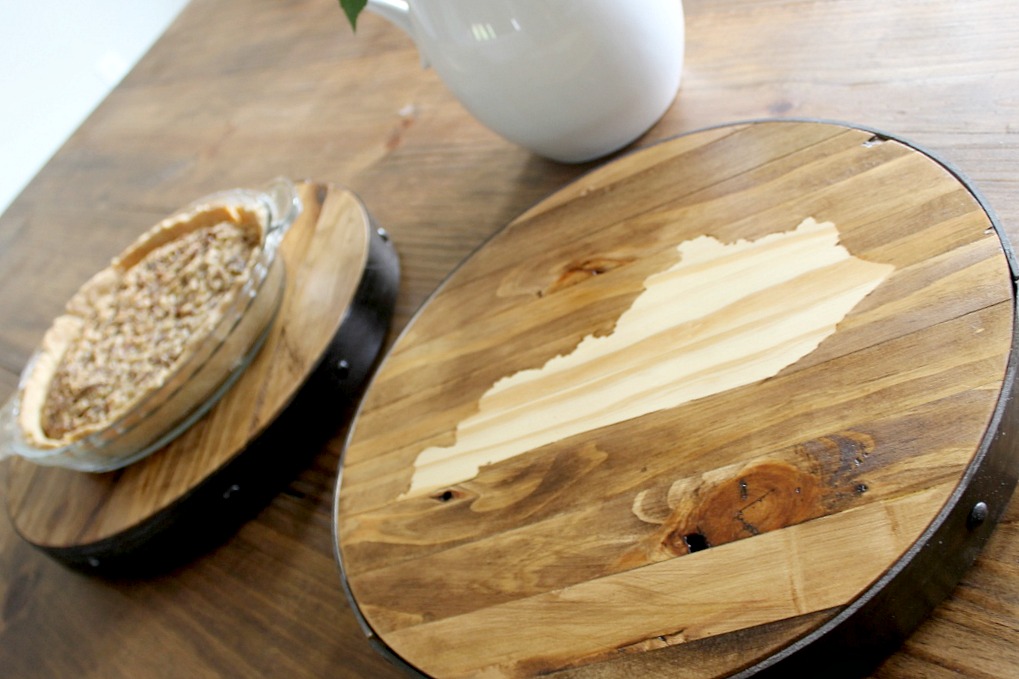 Personalize a DIY lazy Susan charcuterie board with the state your recipient lives in.
The one I did was Kentucky, but you can use any state that fits for your gift. Or chose another fun shape or letter to personalize how you'd like.
Make a personalized Lazy Susan
.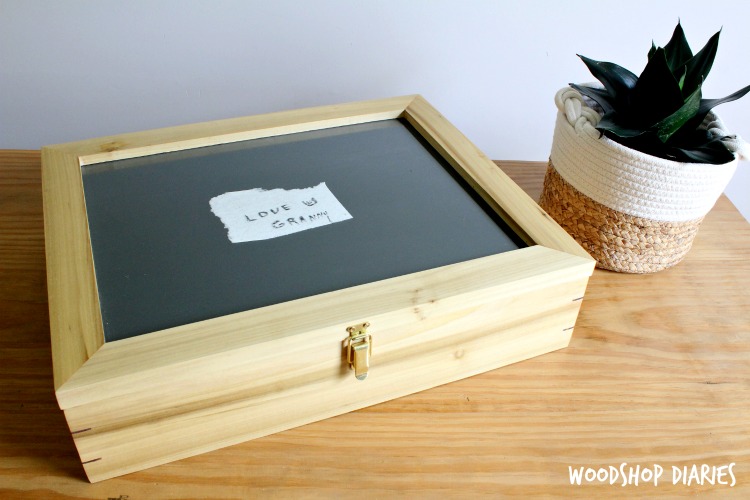 Give them a keepsake box to keep all their treasured memories in. It's the perfect gift for us sentimentalists.
The picture frame lid can be use for anything. A favorite note, a picture, or a drawing.
DIY Handmade Christmas Gift Ideas for Kids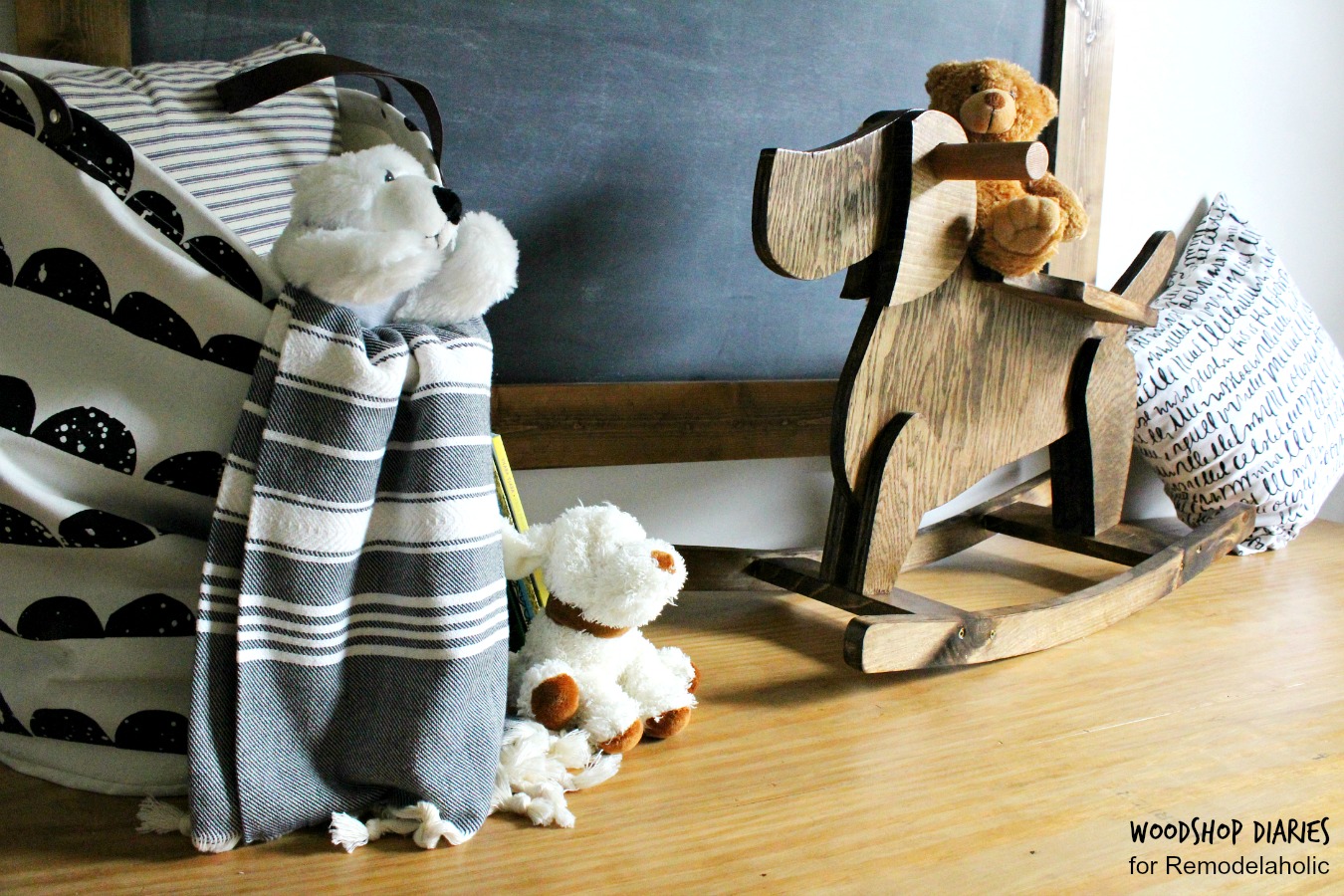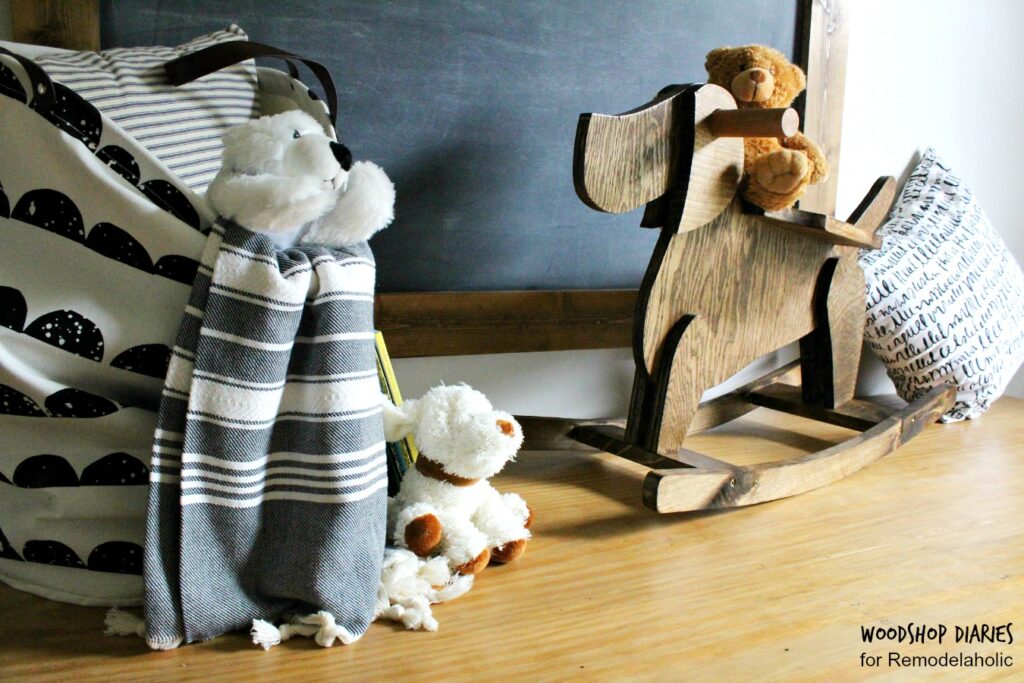 I built this for a friend's new baby and I loved that it was a different take on the standard "rocking horse" because this one is a dog shape.
The cool part is that you could tweak the design a little to look like different breeds if you wanted.
Kid's favorite toy can match kid's best friend 🙂
.
DIY Toy Chests
Toy chests are a fun option to give a baby or young child that they can keep as an heirloom piece for years to come.
Here are some design ideas to pick from.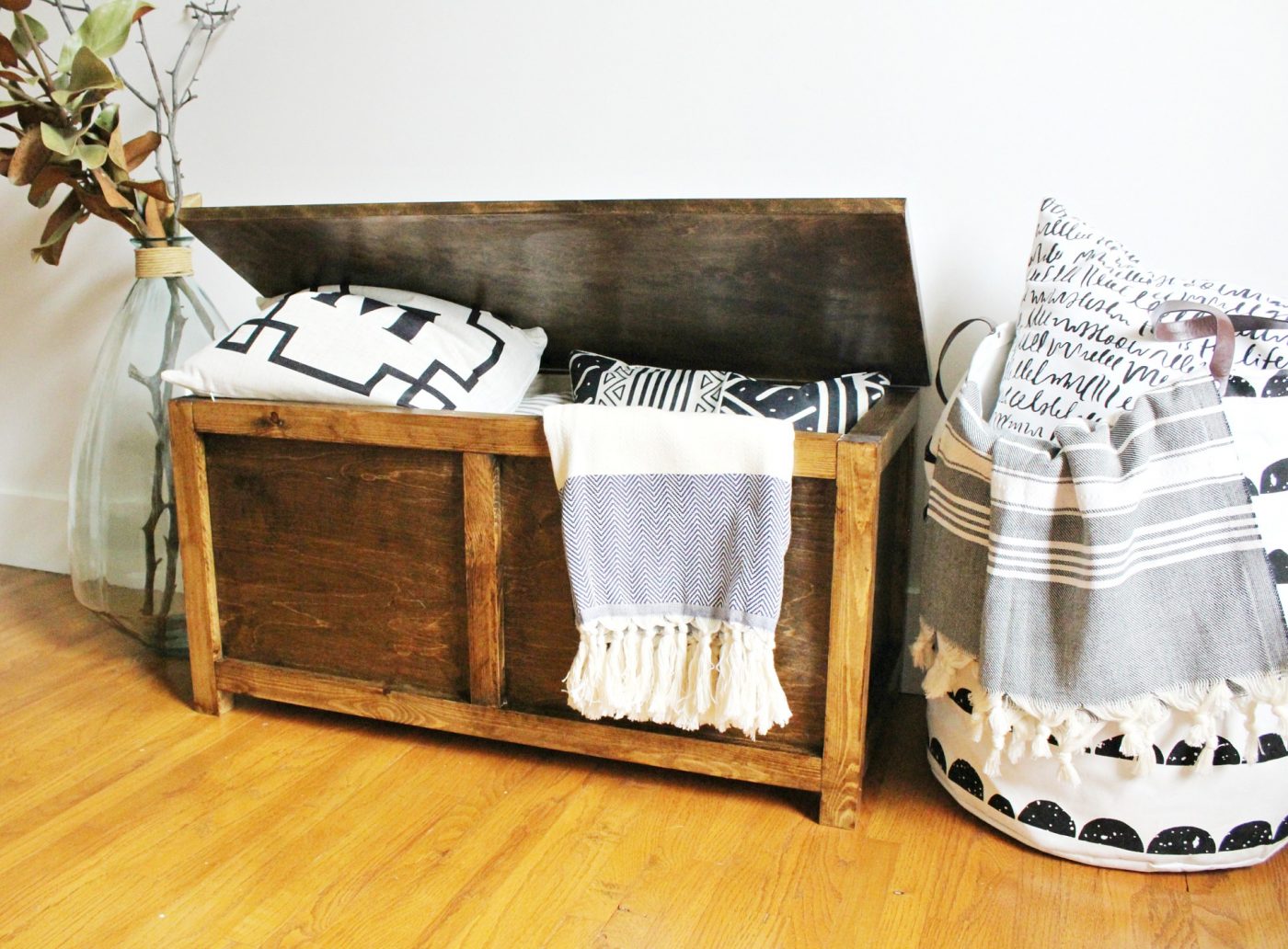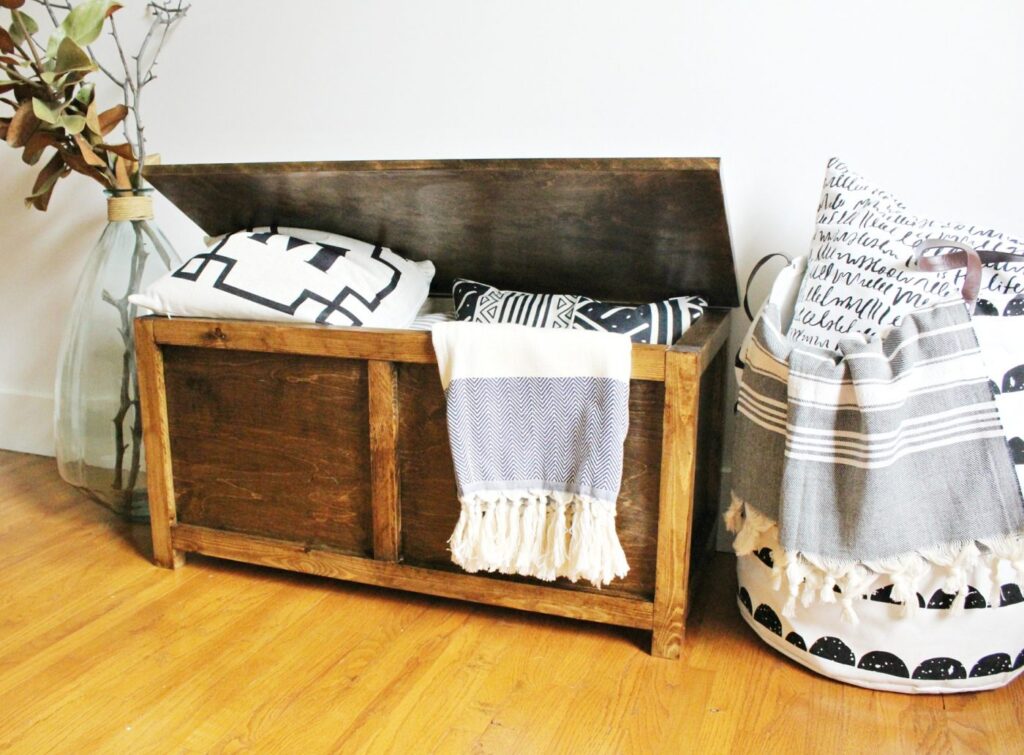 This DIY handmade Christmas gift might just be more for parents than kids, but we're going to call it a kid's gift idea.
This toy chest will give your kids a place to store all their favorite toys. It may even help teach them to clean up their toys when they're done playing.
We can hope so anyway…right?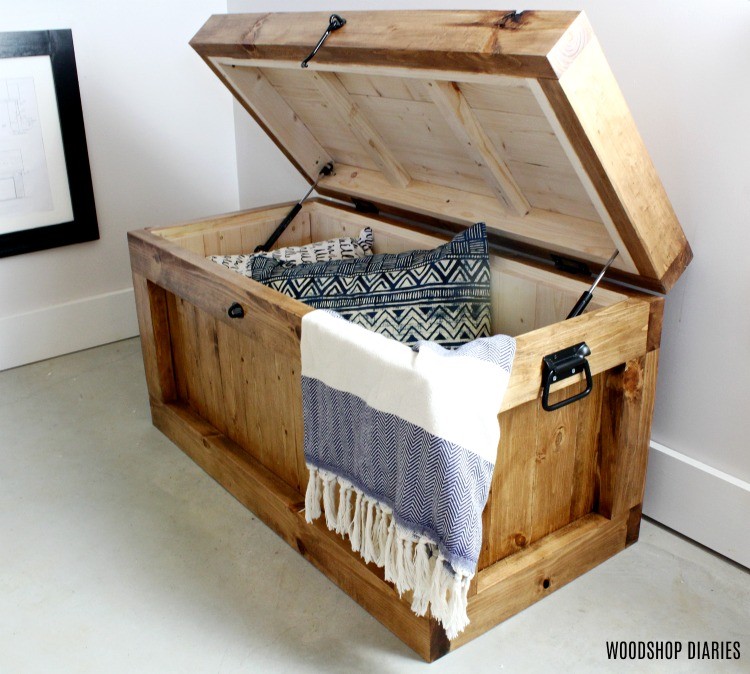 Toy chest option 2 is a little more detailed with handles and even has soft close hinges to keep your kiddos fingers from getting smashed.
RELATED: Check out all these toy chest ideas for more options!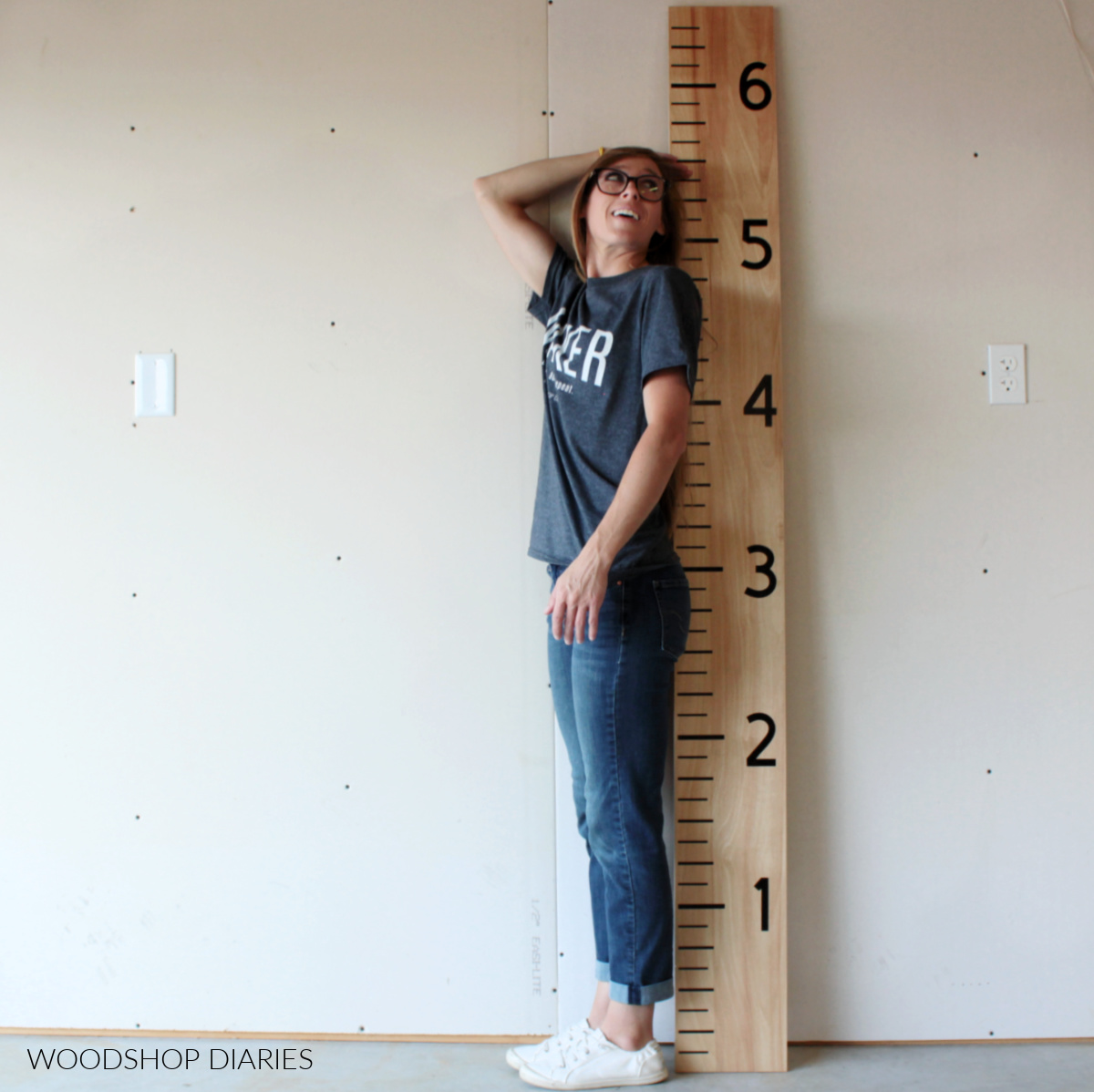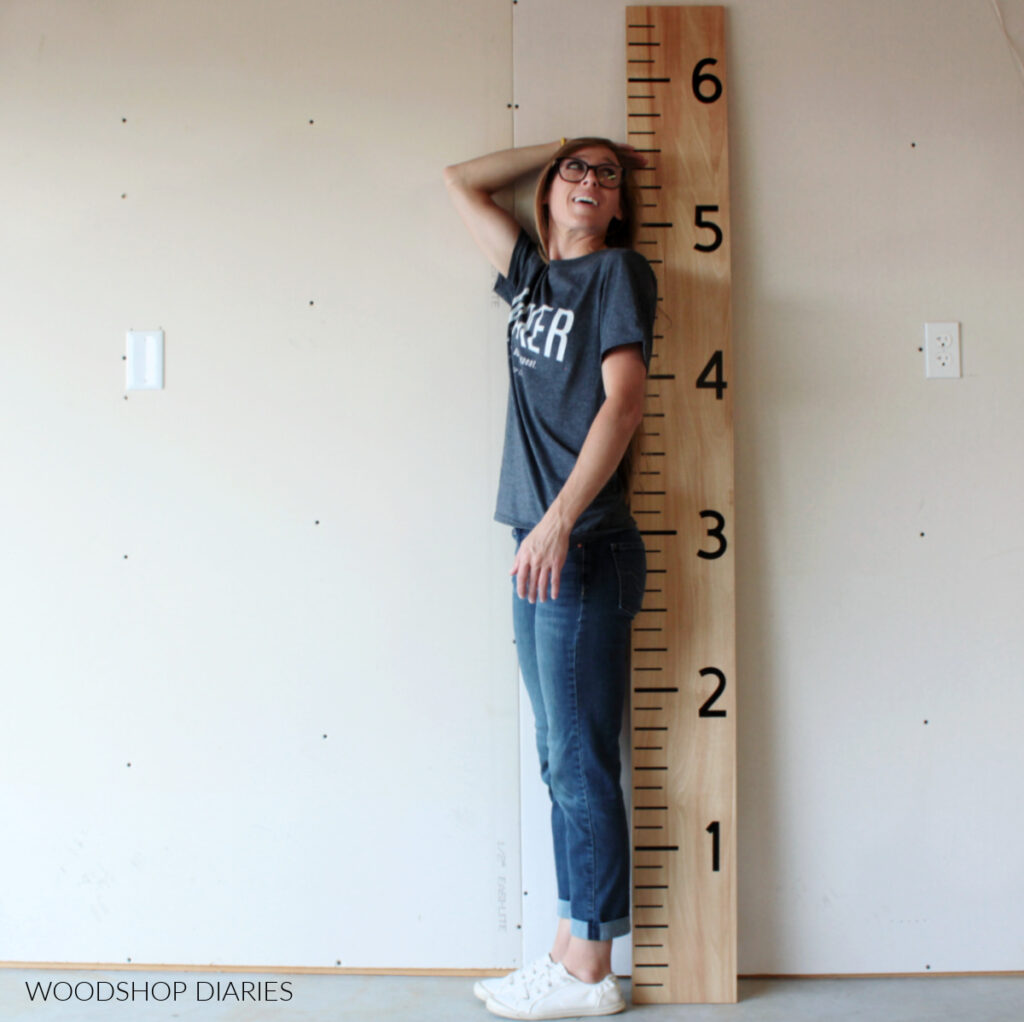 Kids will love this life size ruler! They'll be racing to see who is taller.
Make it with just one board and your Cricut cutting machine.
If you don't have a Cricut you could buy stencils and paint the numbers and lines.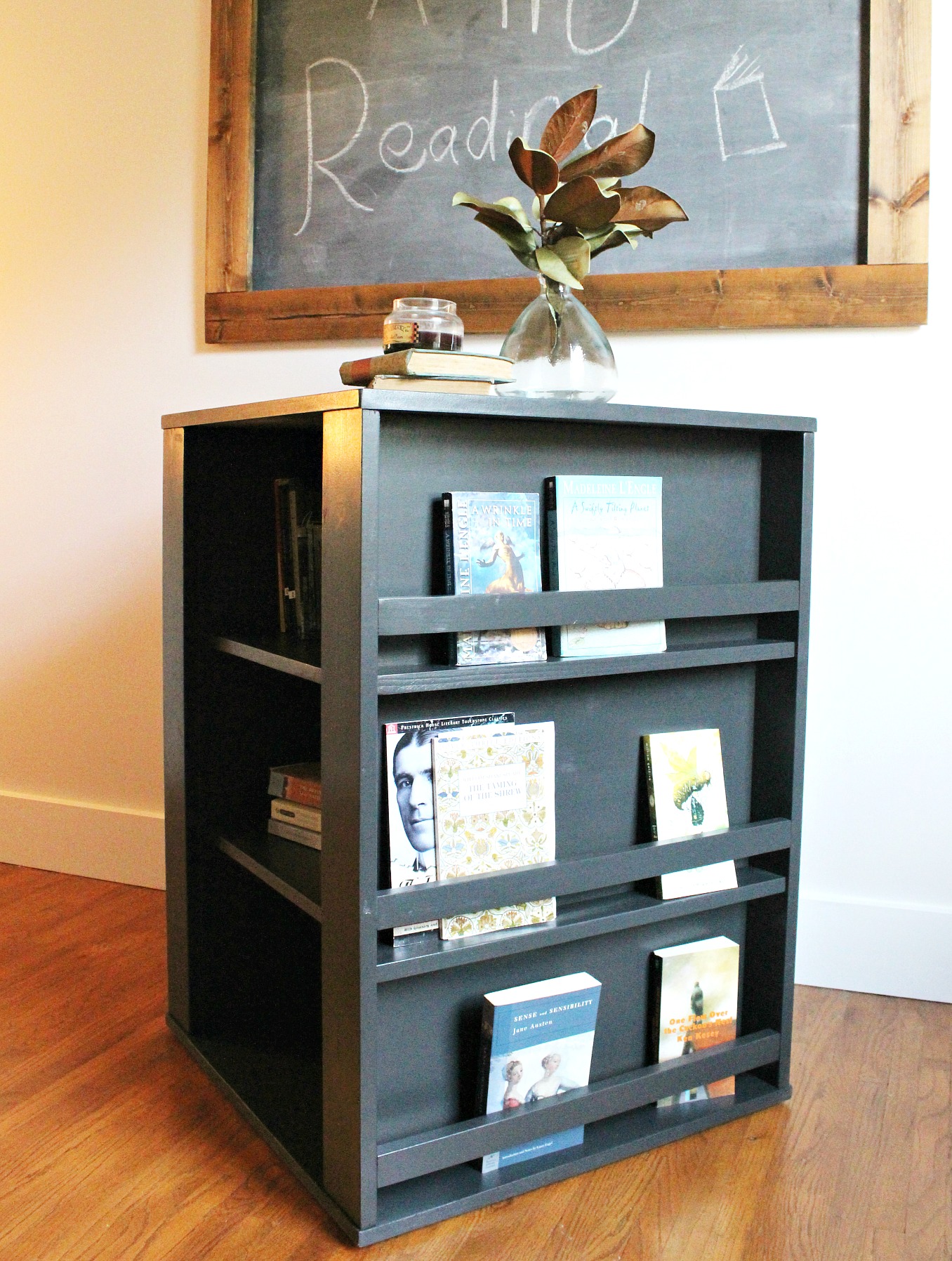 This makes a great gift idea for kids that love to read.
That can put their favorite books front facing so they can find them easily.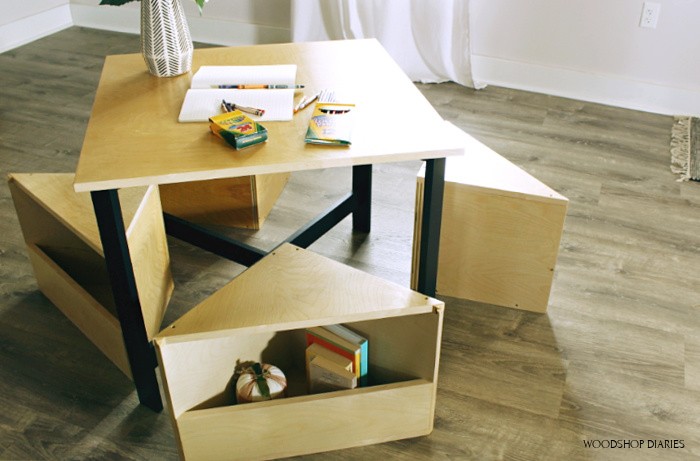 This fun gift idea will inspire creativity and it comes with four nesting storage seats to corral all those supplies.
.
You can make this with a sheet of plywood, some boards and just four tools! Your child will love it and will provide hours of entertainment.
DIY Small Furniture Christmas Gift Ideas
For gifts a little larger in size, here is a great list of furniture builds that would make excellent gifts as well!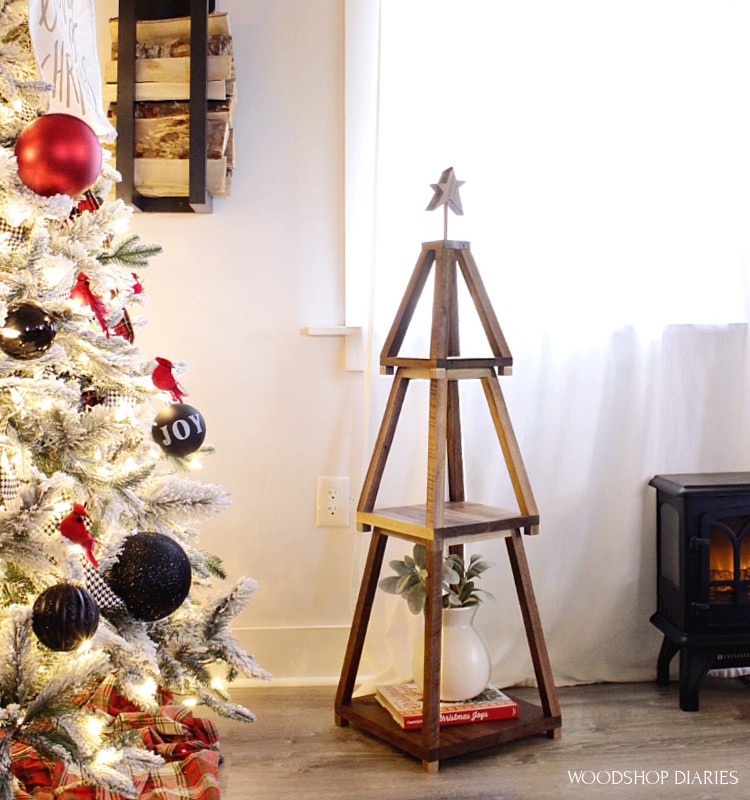 Give them a Christmas decor piece that they can use year after year.
It looks great with any decor style and breaks down and nests inside each other for easy storing.
Make a nesting Christmas tree shelf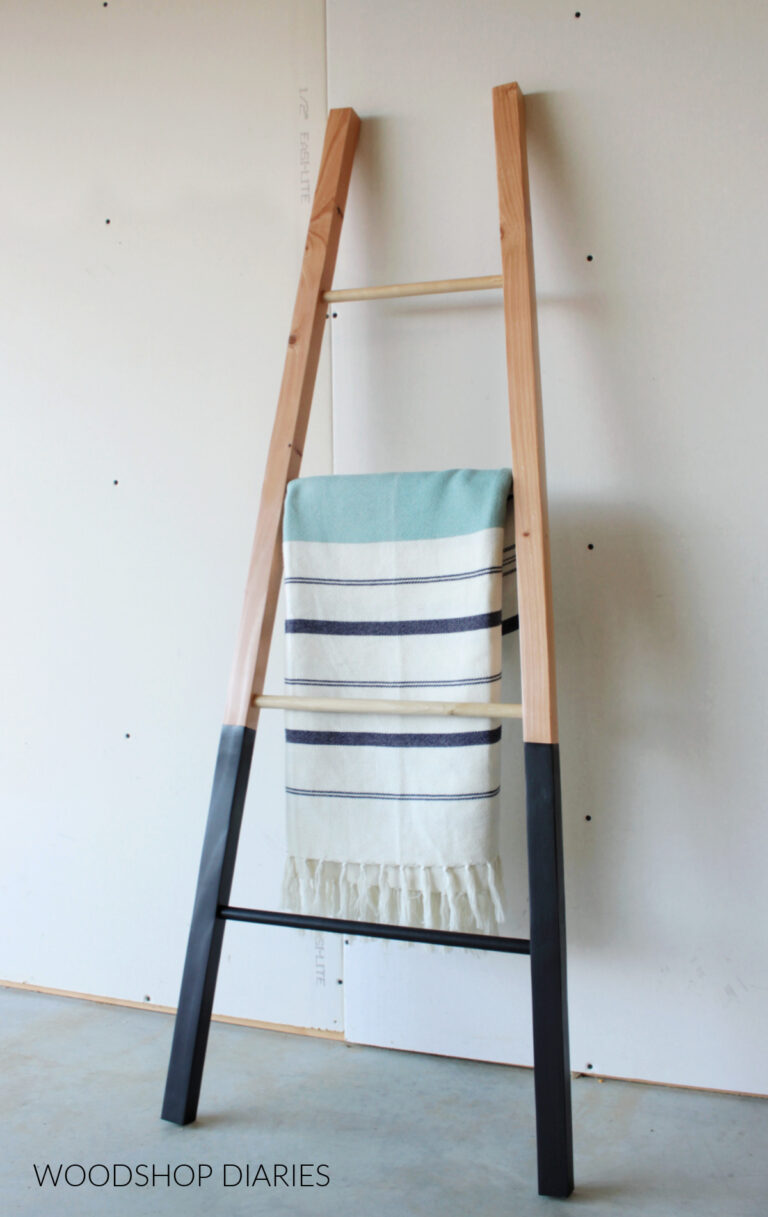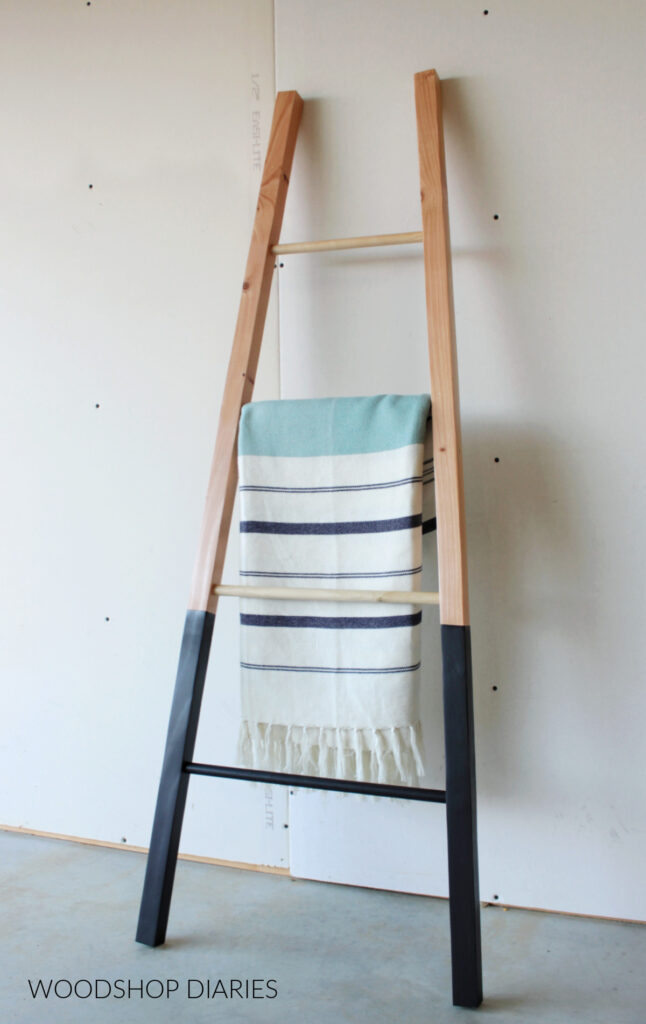 Blanket ladders aren't just farmhouse style anymore and they make a great gift!
This modern take on the traditional blanket ladder is an easy DIY project you can make in a day.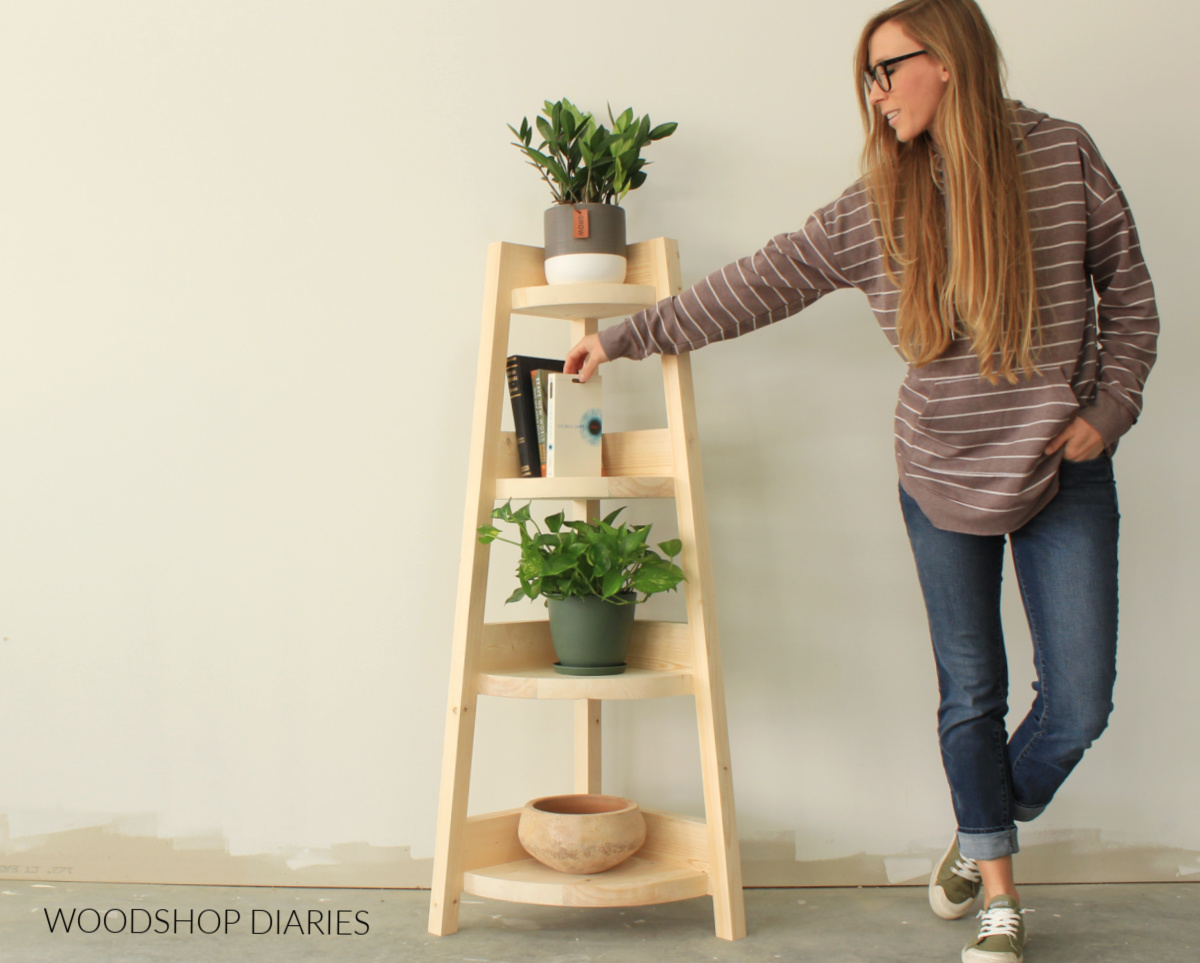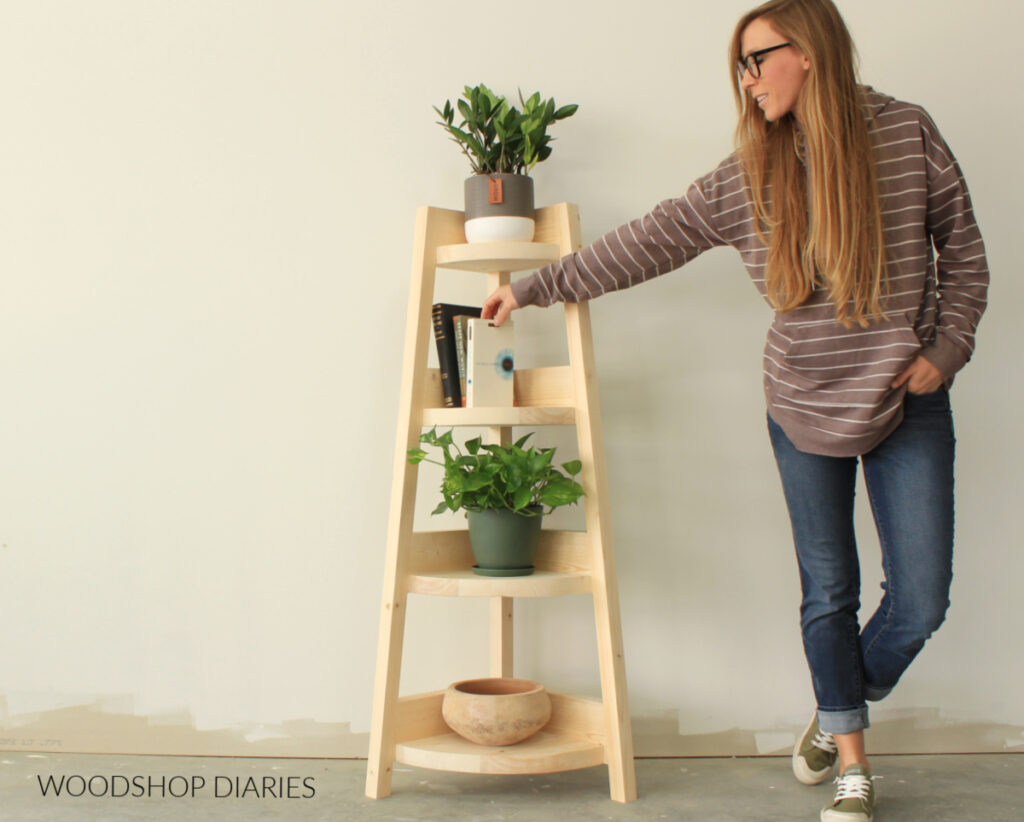 Make this DIY corner shelf for under $30 in lumber and in just a weekend. They can use it as a plant stand, or as a bookshelf, or to display treasured items.
It will make a great handmade Christmas gift.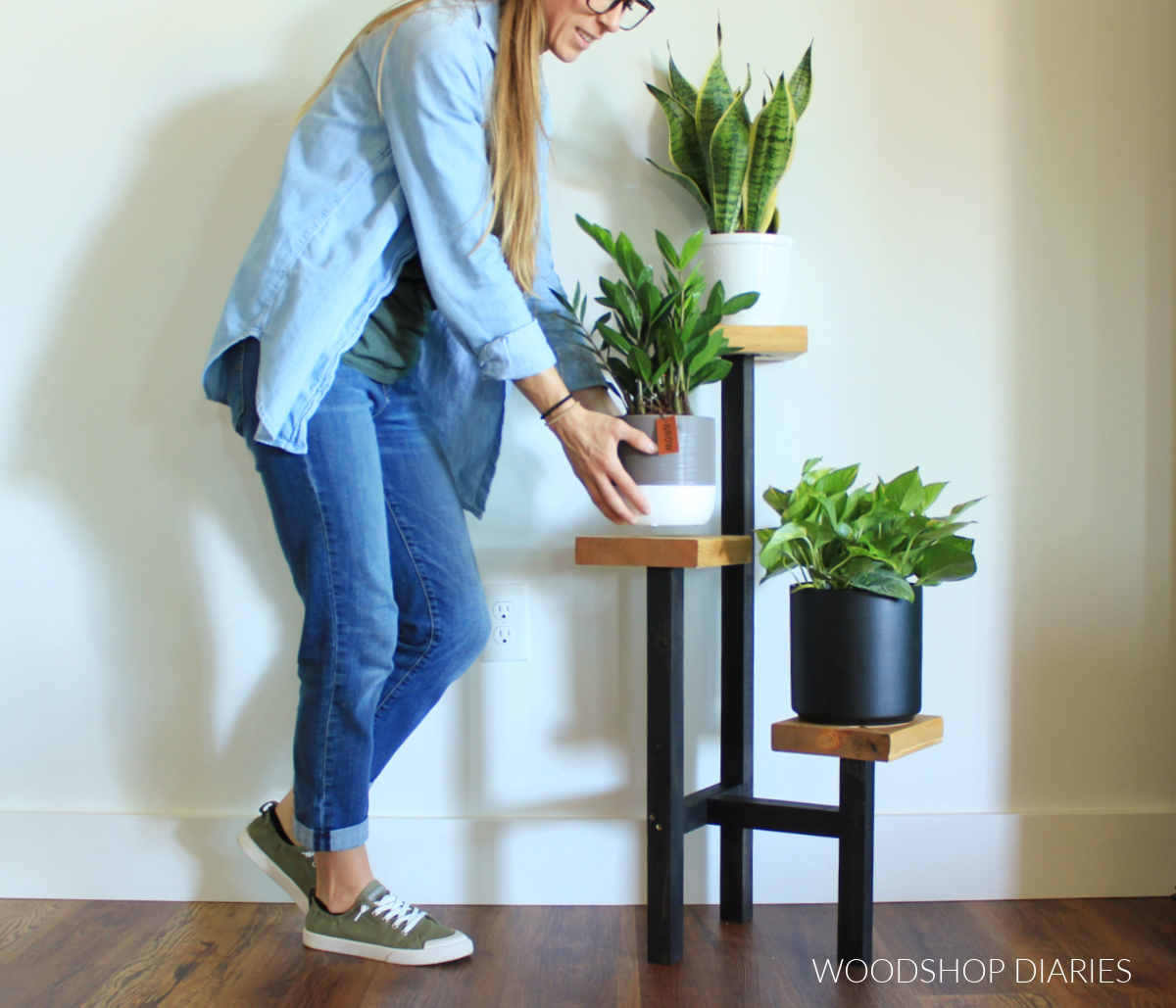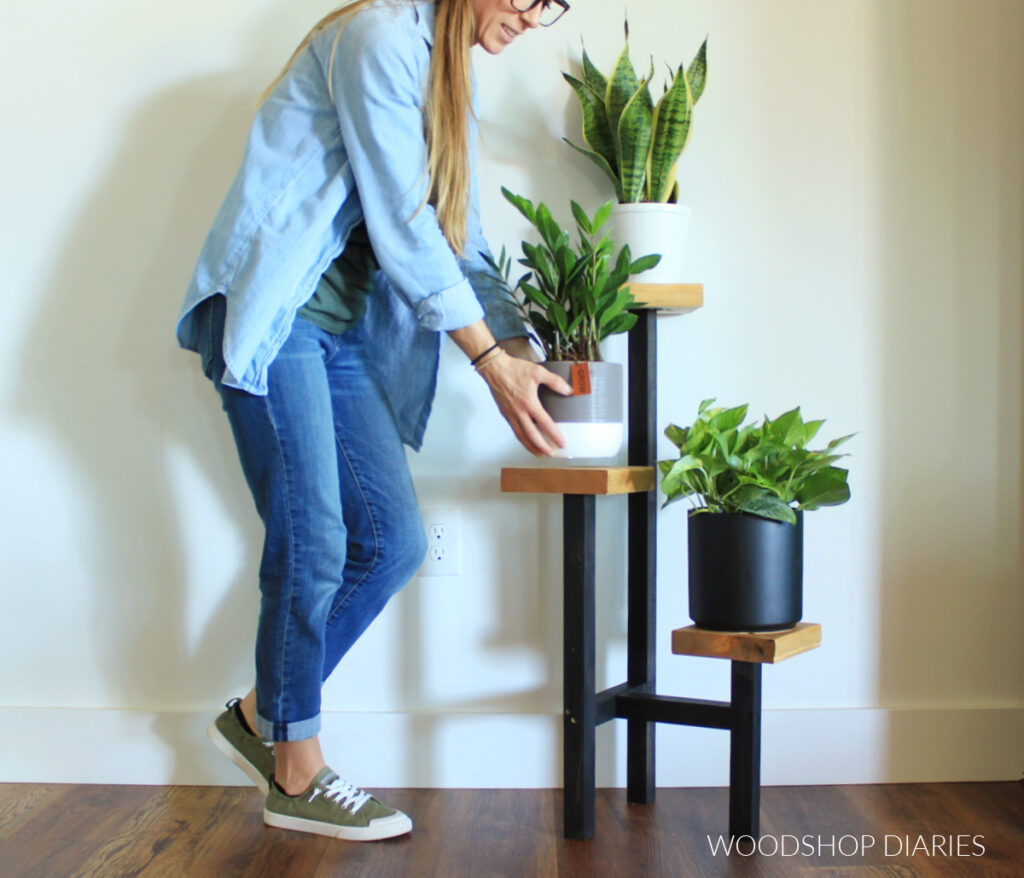 For the plant lover on your gift list, this tiered plant stand can be made using scrap wood.
I'm on a roll with scrap wood projects, that happens when you have a lot of it and can't bear to throw any of it away, ha!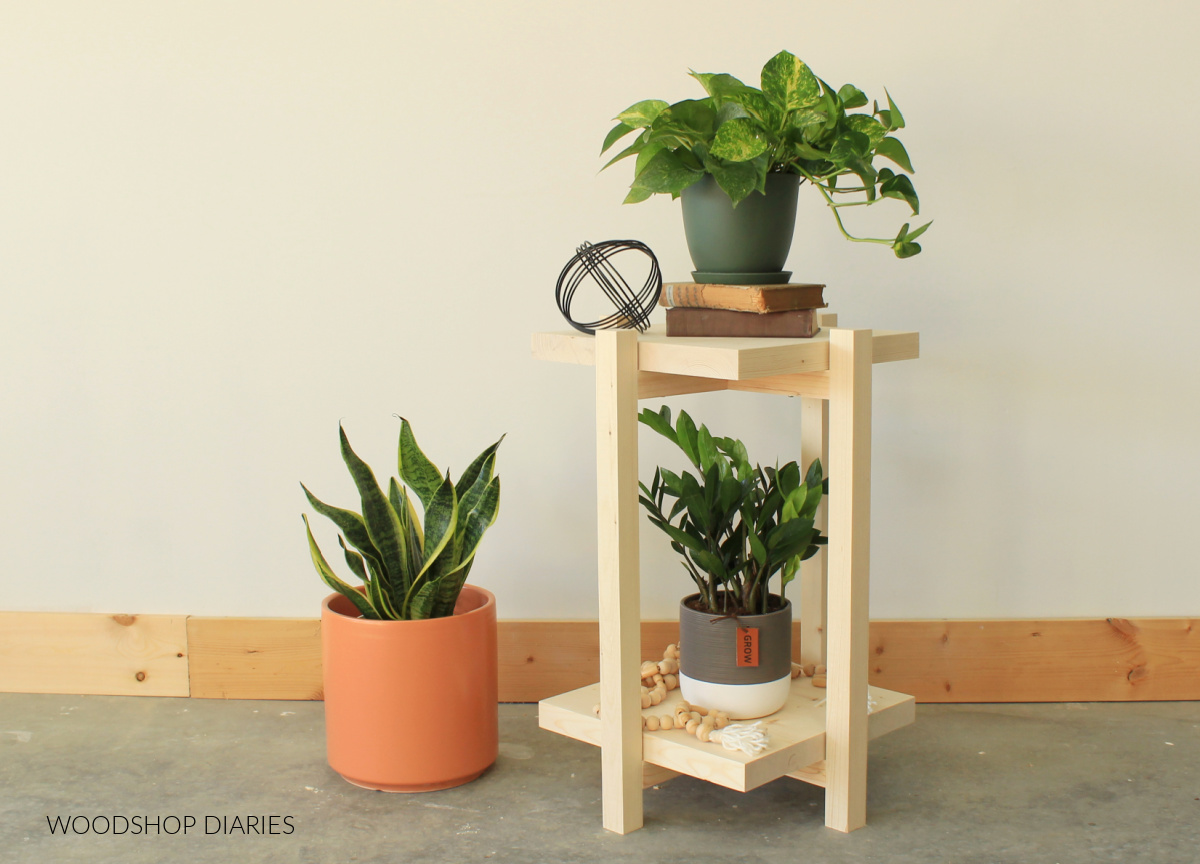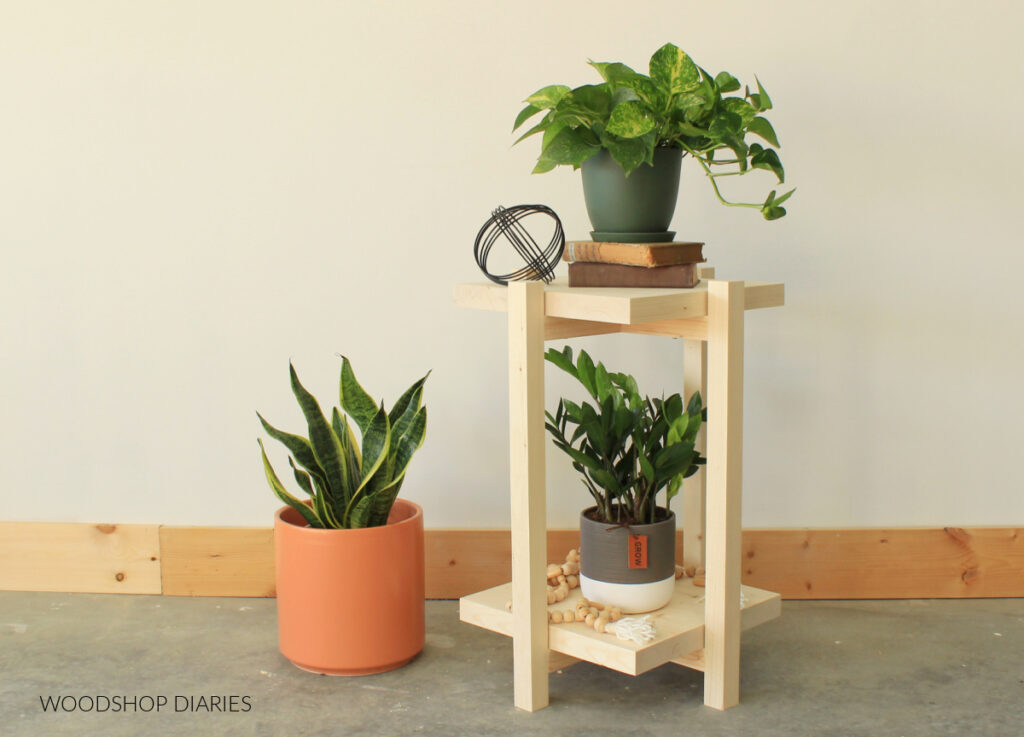 This would make a great gift for a college student. It's small enough to use in a dorm room and they can use it for plants or as a bedside table.
It's easy to make using 1x2s and a 2×6.
Make this plant stand/end table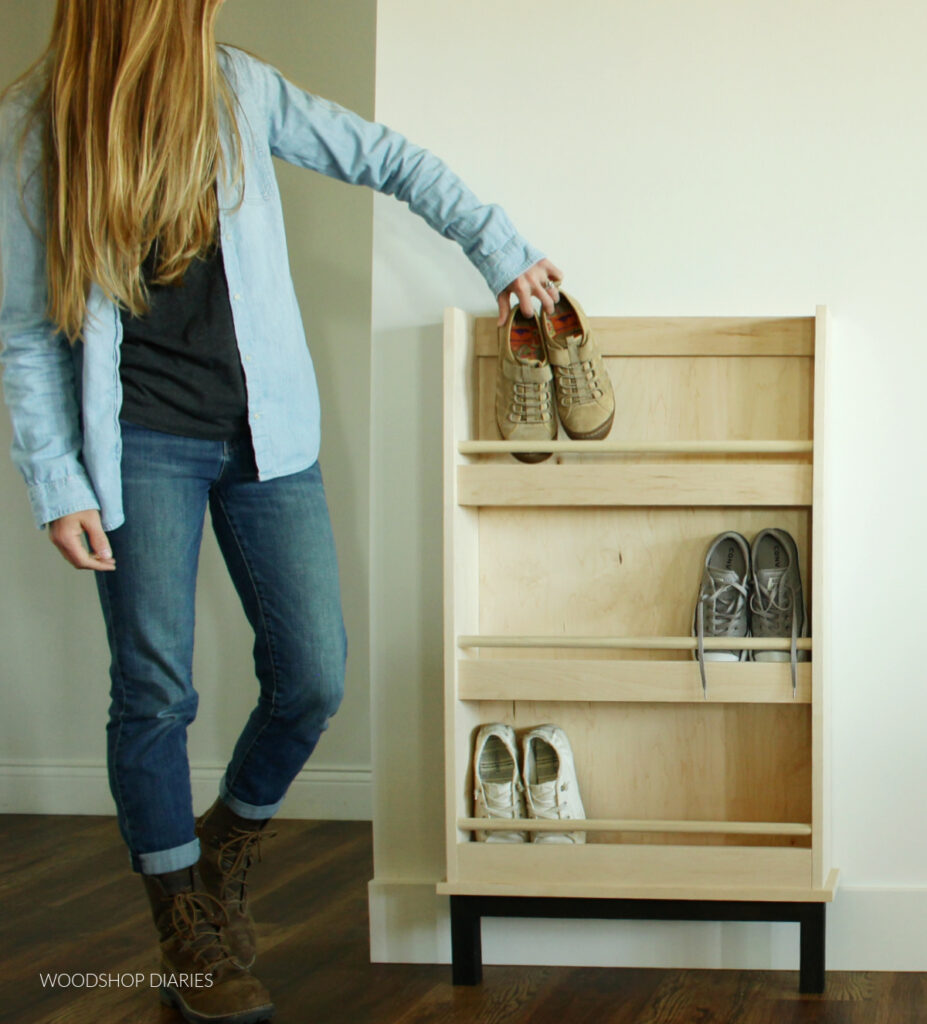 I've got another great handmade Christmas gift idea for your college student.
This DIY shoe rack takes up very little space and could also be used as a book case!
Make this DIY shoe rack/bookcase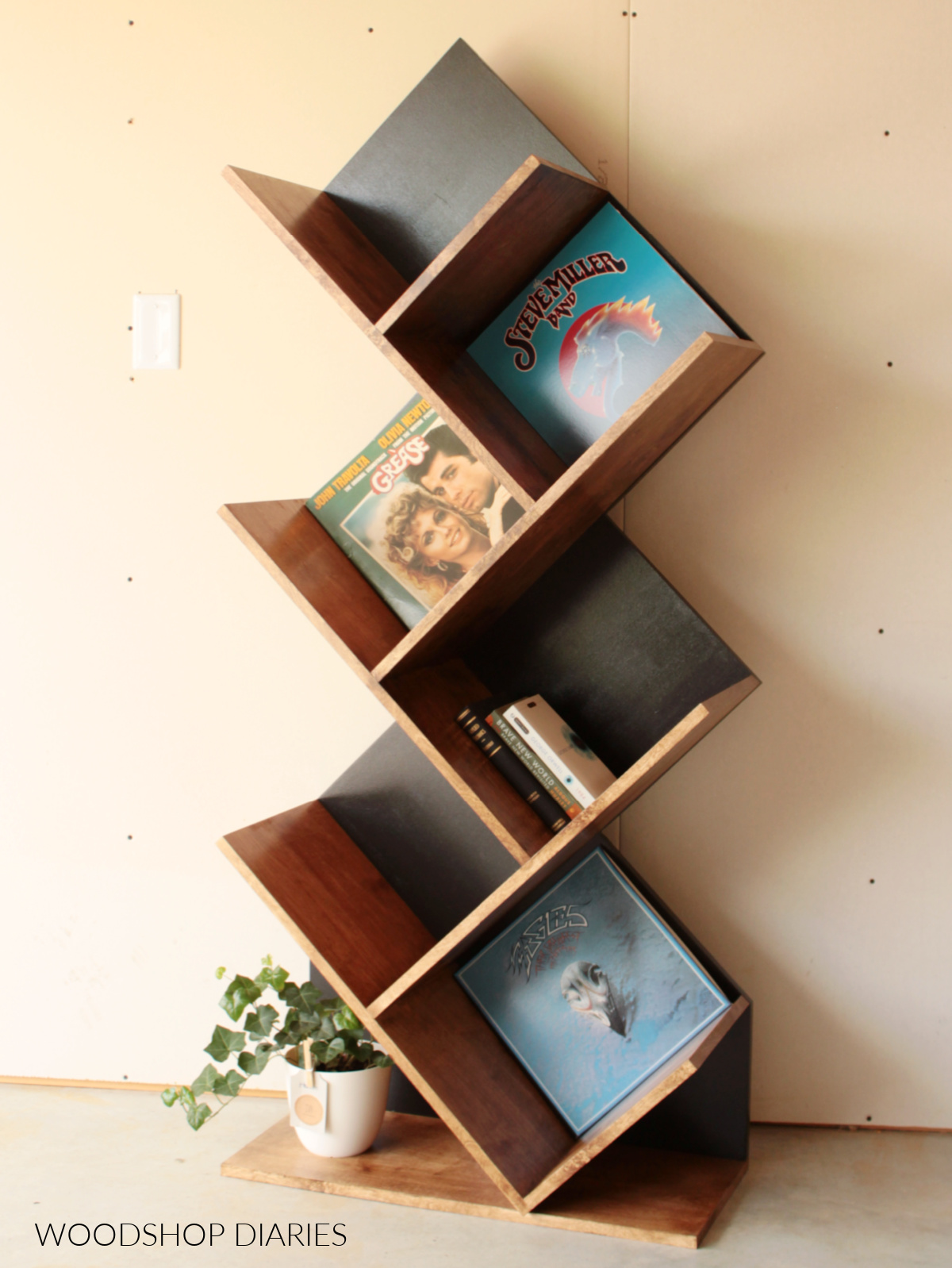 Maybe this isn't a "small" furniture gift, but it's the perfect gift for the person who loves records!
And you can build it from a single sheet of plywood!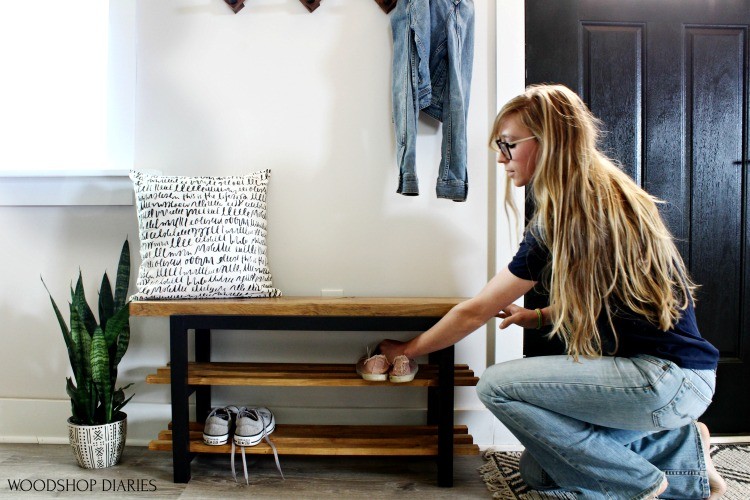 This simple shoe bench can be made from a single 2x10x8 board!
It's a practical gift idea that the recipient can use in their mudroom, or entryway and they'll think of you every time they put their shoes away.
Make this one board shoe bench.
DIY Gift Ideas for the Pets
.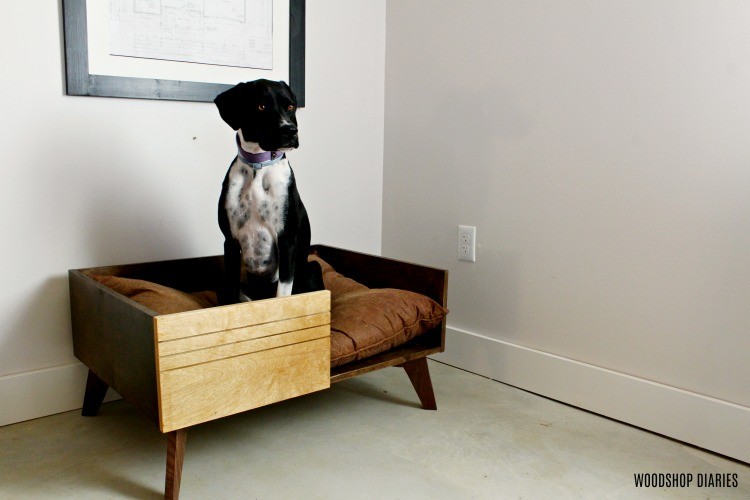 Let's not forget our furry friends this Christmas! Give them a comfy place to lay down with this DIY dog bed. Add a big cushion and they'll be all set.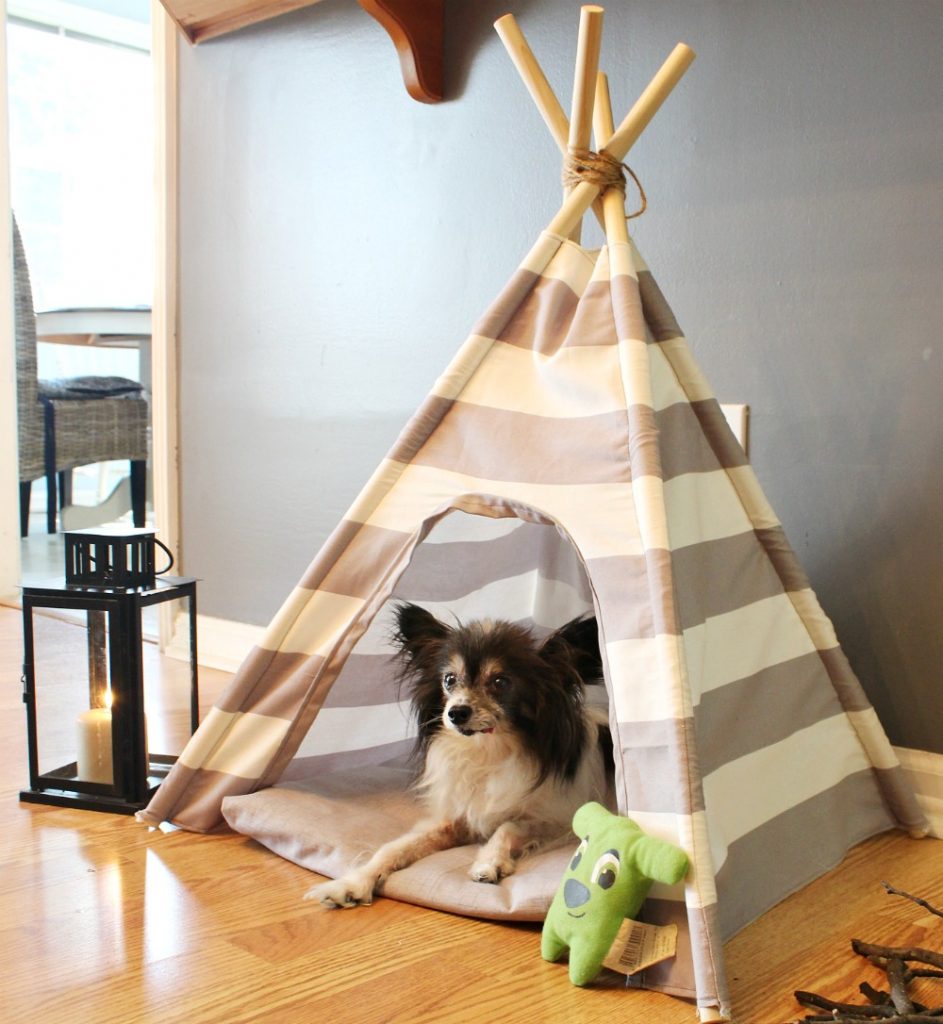 Give them their own little sanctuary with this DIY dog tent. The teepee style is just so cute, don't you think?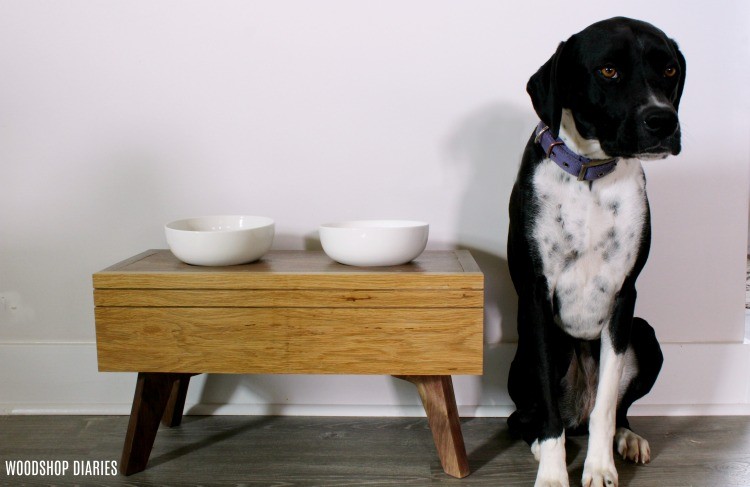 Made in the same style as the DIY dog bed, this dog bowl stand gets their food and water off the floor and makes the bowls easier to reach.
Plus it cuts down on the mess on your floor!
WOW, that's a lot to choose from! You can find lots more on the projects page as well.
I hope this list is helpful if you are looking to gift someone with a handmade Christmas gift this year.
And I hope that in the midst of all the sawdust and glue, that you find time to enjoy the holiday and spend time with those you love…and eat lots of Christmas candy in the process 😉
As always, thank you so much for your support and for following along. To you and your family, have a very Merry Christmas 🙂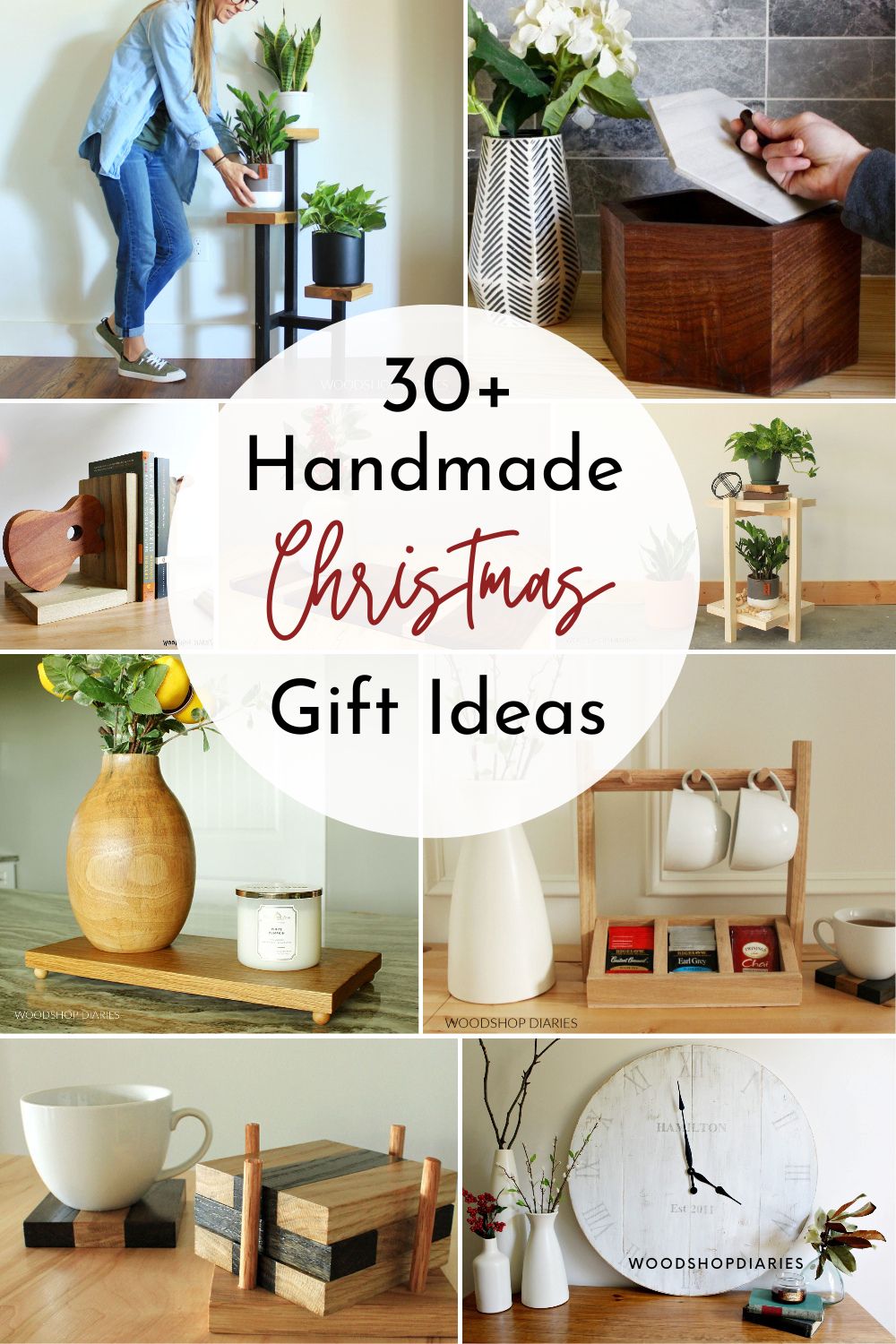 Until next time, happy handmade Christmas gift building 🙂