Hi, friend, and welcome to Woodshop Diaries! I'm Shara (pronounced "cher-uh"…I know, it's weird)–it's nice to "e-meet" you 🙂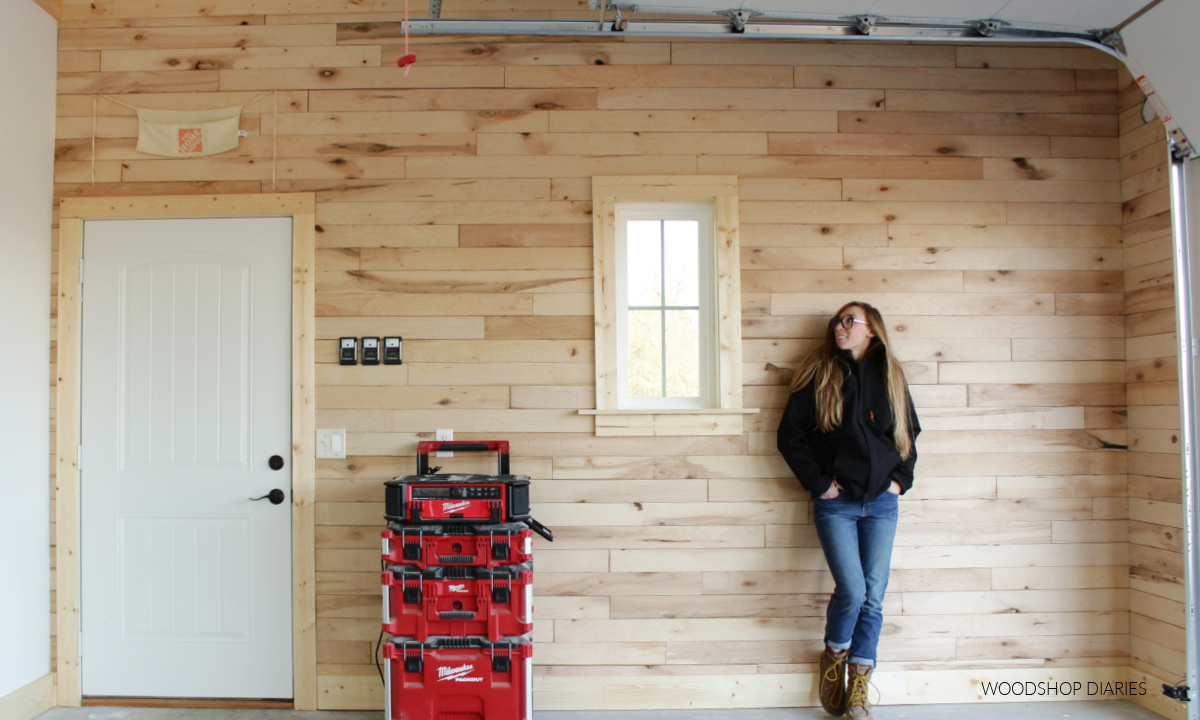 I'm the creator, photographer, designer, builder, maker, writer, editor, video producer, and voice behind the name and all the projects you see on Woodshop Diaries.
.
It's a one-woman show around here, unless you count Lucy, the shop dog 🙂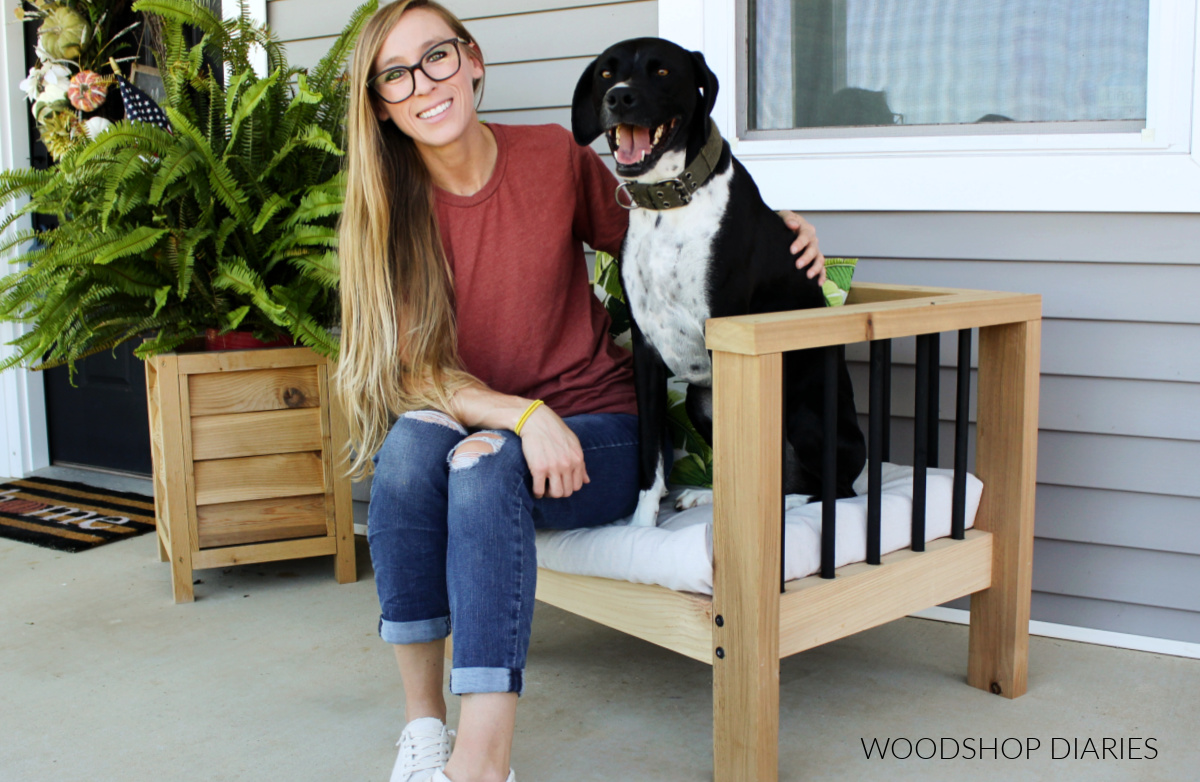 I started Woodshop Diaries in 2016 as a DIY/woodworking/home improvement blog to share a few of my various projects.
.
I enjoyed it so much that in 2018, I branched out and started making videos and created a YouTube channel, too.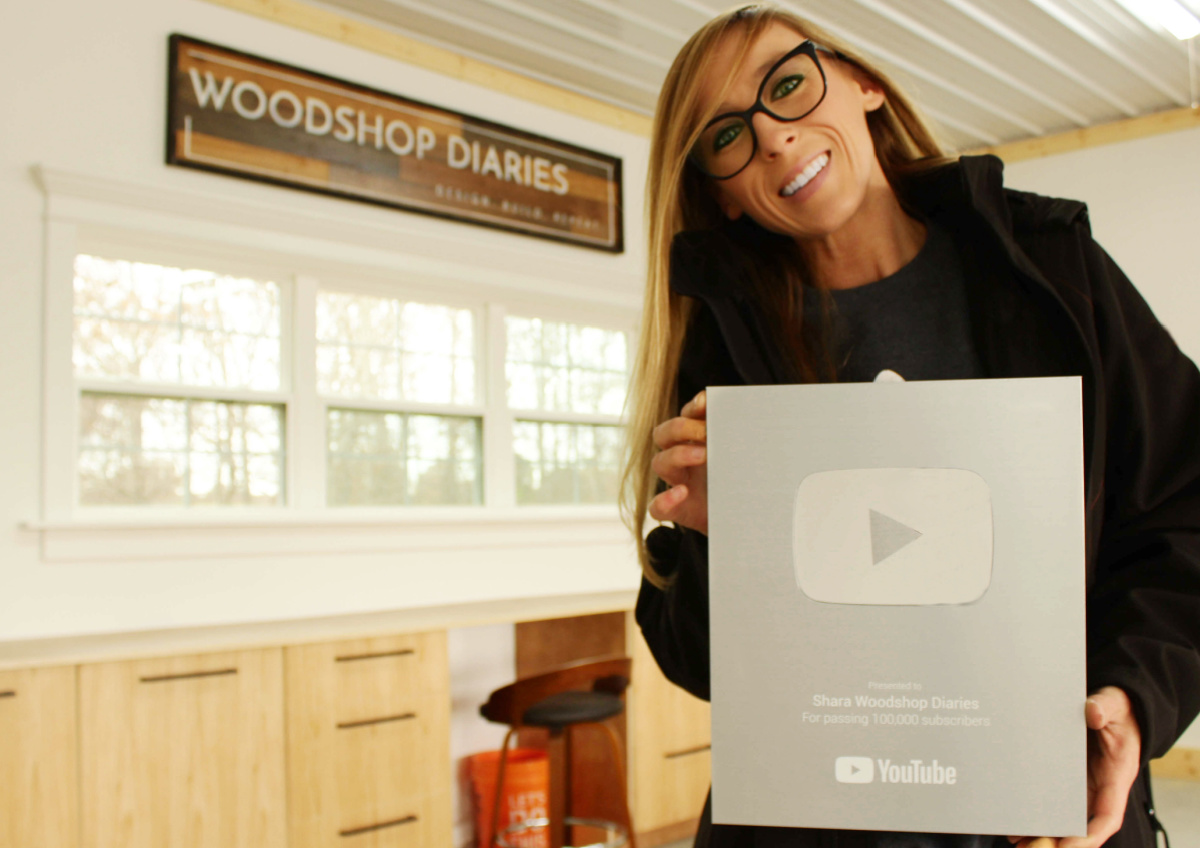 For the first several years, Woodshop Diaries was my "side hustle" and just something I enjoyed sharing just for fun. But after the factory I worked at shut down and I lost my job in 2019, I took on Woodshop Diaries as my full time business.
.
It's a little chaotic some days, but I'm thankful for the opportunity to do what I love and inspire others to get building 🙂
.
I tend to be technical, thorough, and detailed in my instructions (I can't help it–it's the former engineer in me) so that both beginner and advanced DIYers/woodworkers can easily follow along.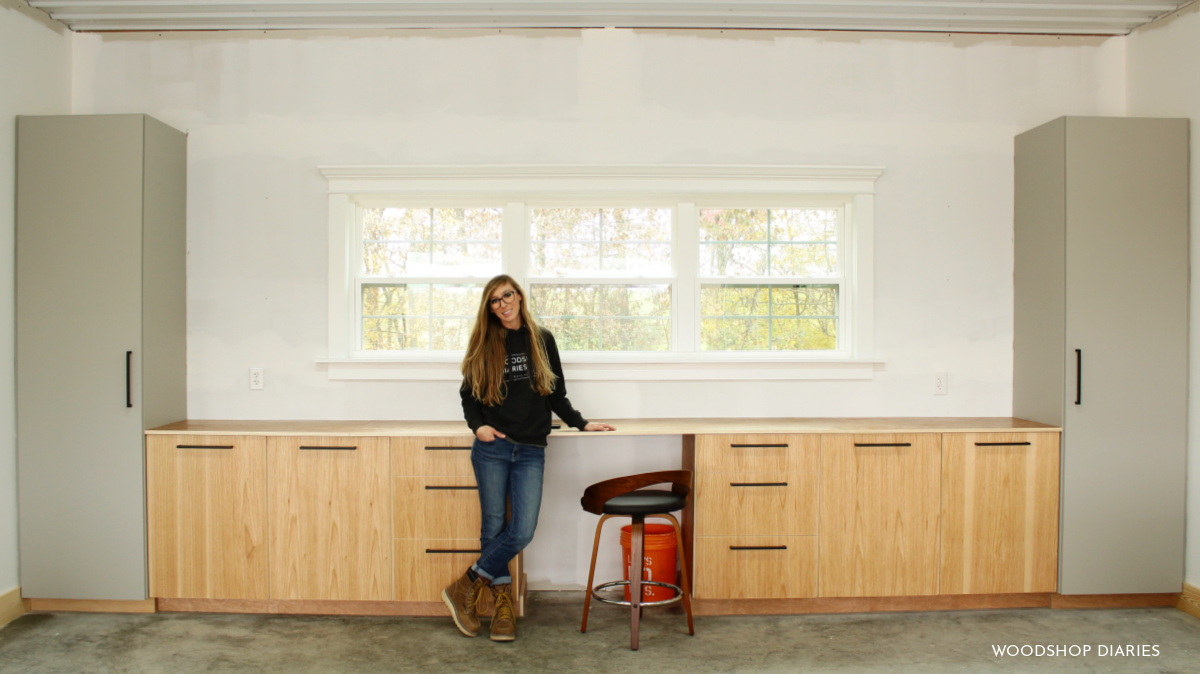 If you're curious about what types of projects you can find here, browse my projects page.
.
Or, if you'd like to get in touch, contact me here.
.
And if you want to follow along, be sure to find Woodshop Diaries on your favorite social platform by clicking the icons below:
.
You can subscribe to my newsletter below for priority access to all my latest posts and updates as well!
If you are interested in working with me/Woodshop Diaries on an upcoming project, video, sponsored post, etc, please see my new Work With Me page here for details on how we can work together.
.
So, until next time, happy building 🙂