You know those spinning magazine racks and birthday card displays you see at the old fashioned pharmacies sometimes??  Ever thought it would be fun to have one for your kid's books?  If you hadn't already had that thought, I bet you have now, haven't you? 😉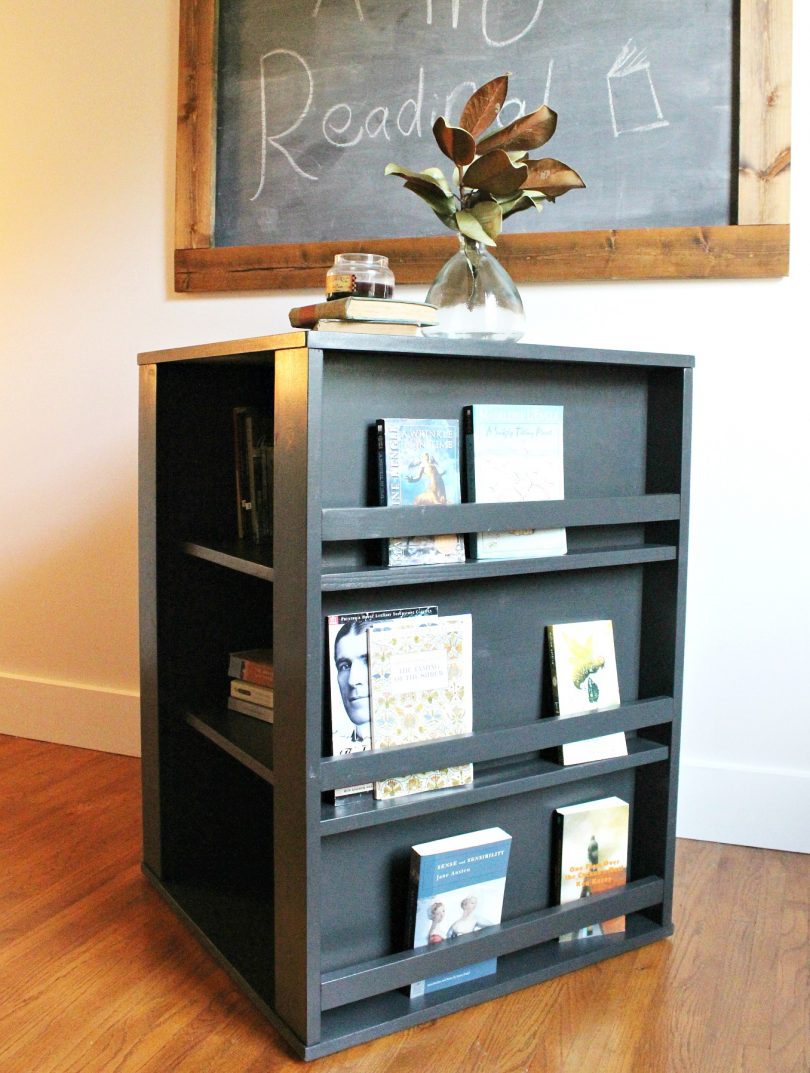 I mean, I would have LOVED one of these as a kid!  Not only could I display my favorite toys, but there's plenty of room for book storage, AND to top it off, it spins!!  That's like an added bonus for pure entertainment 😉
.
I wish I had kid's books and toys to stage this with, but I don't.  So just pretend that my college math books, classic literature from high school, and home decor magazines are children's books, okay??  Nothing like a "Real Analysis" math book to say "this looks like a kid's bookshelf"…HA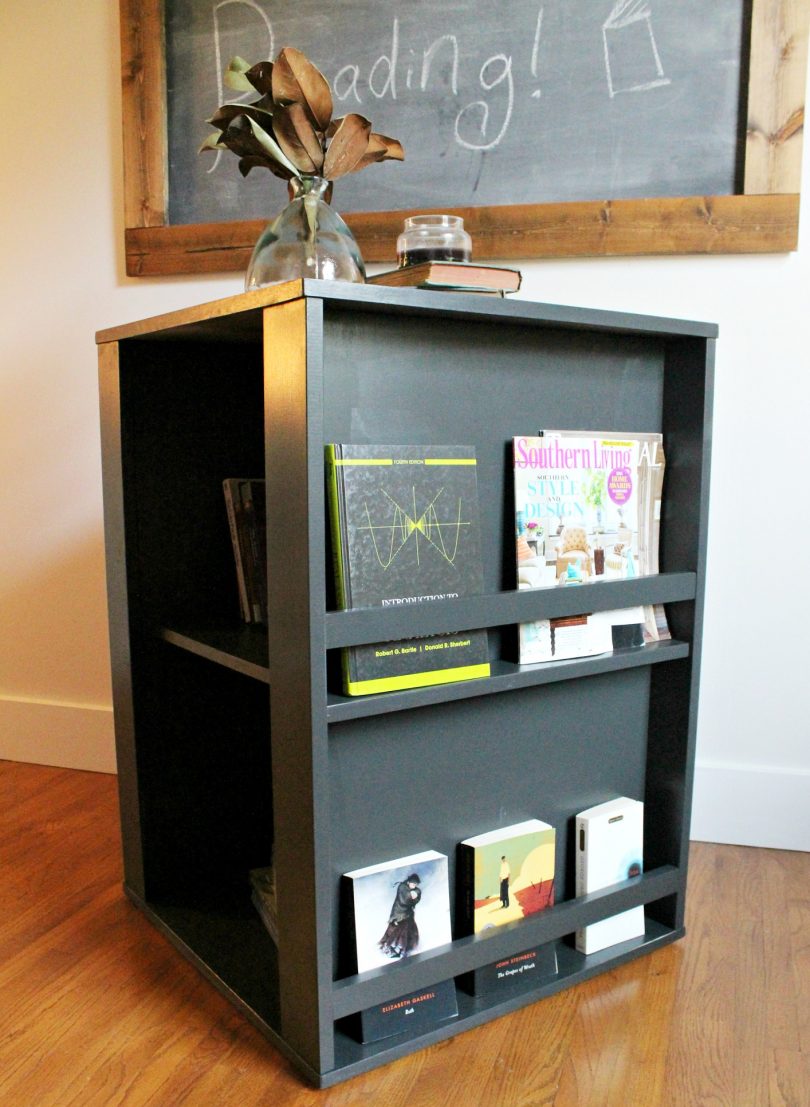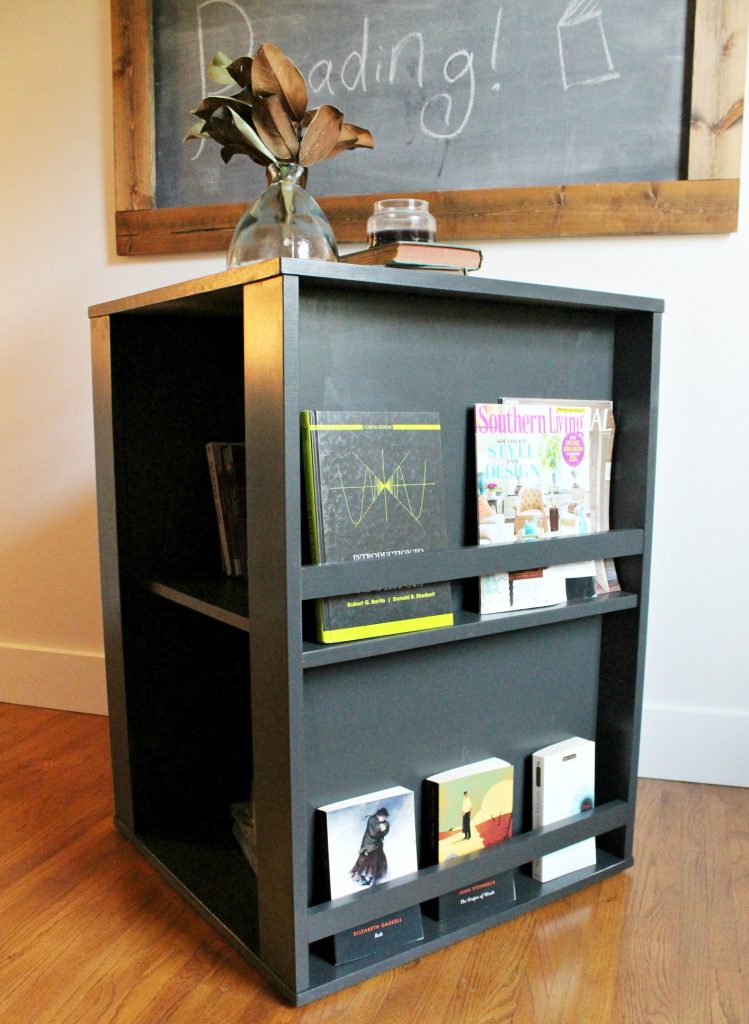 I actually built this for a friend of mine to use in her kid's room.  But, just in case you're like me and think this is the coolest thing, but don't have kids, you can still use one for a million other purposes.
.
It could also be used in an office or waiting room for magazines and books. Or in the kitchen for cookbooks and spices.  Or even in the shop or craft room to hold manuals, paint cans, craft supplies, etc.  So many possibilities!
.
Nothing like a multi functional piece of furniture, right? If you get tired of it, just use it for something else haha.  It's like giving it a brand new life!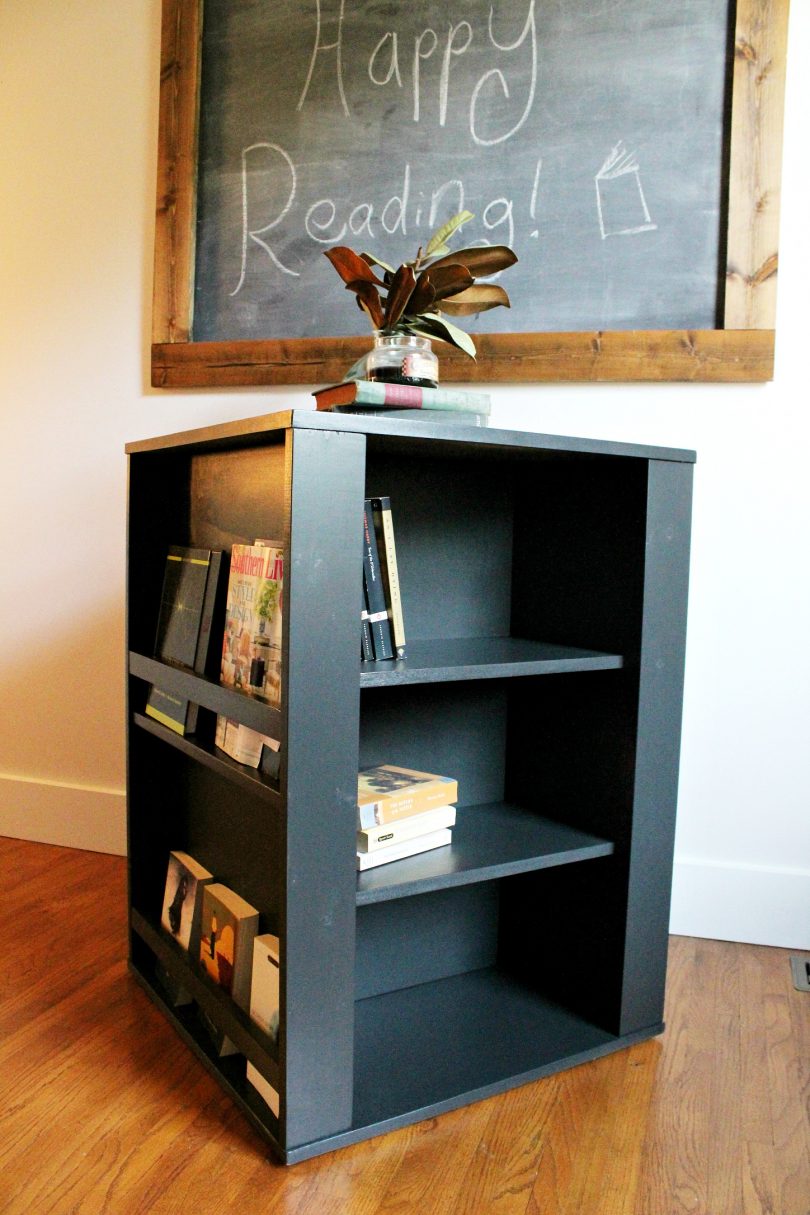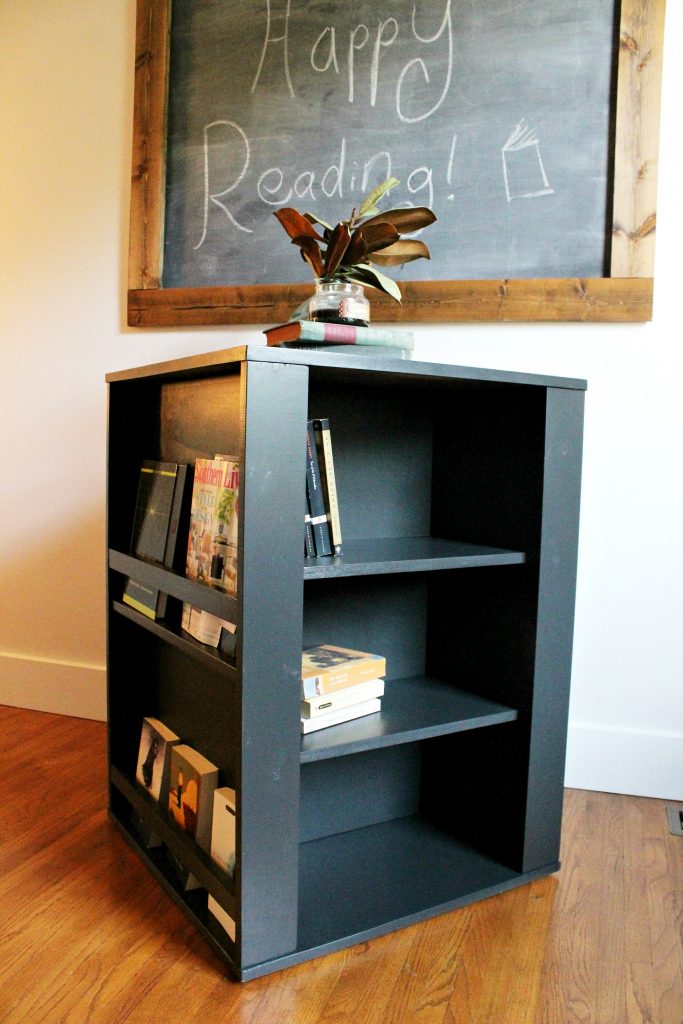 And as always, I've got the how to for you to build your own for whatever you want to use it for!
.
This post is sponsored by Build Something, Kreg Tools' awesome website where they share all kinds of free building plans for pieces for every room in the house…and outside the house and in the shop, too! I've teamed up with Build Something to bring you the plans for this build.
.
Just click over here to get the free building plans for this four sided bookshelf.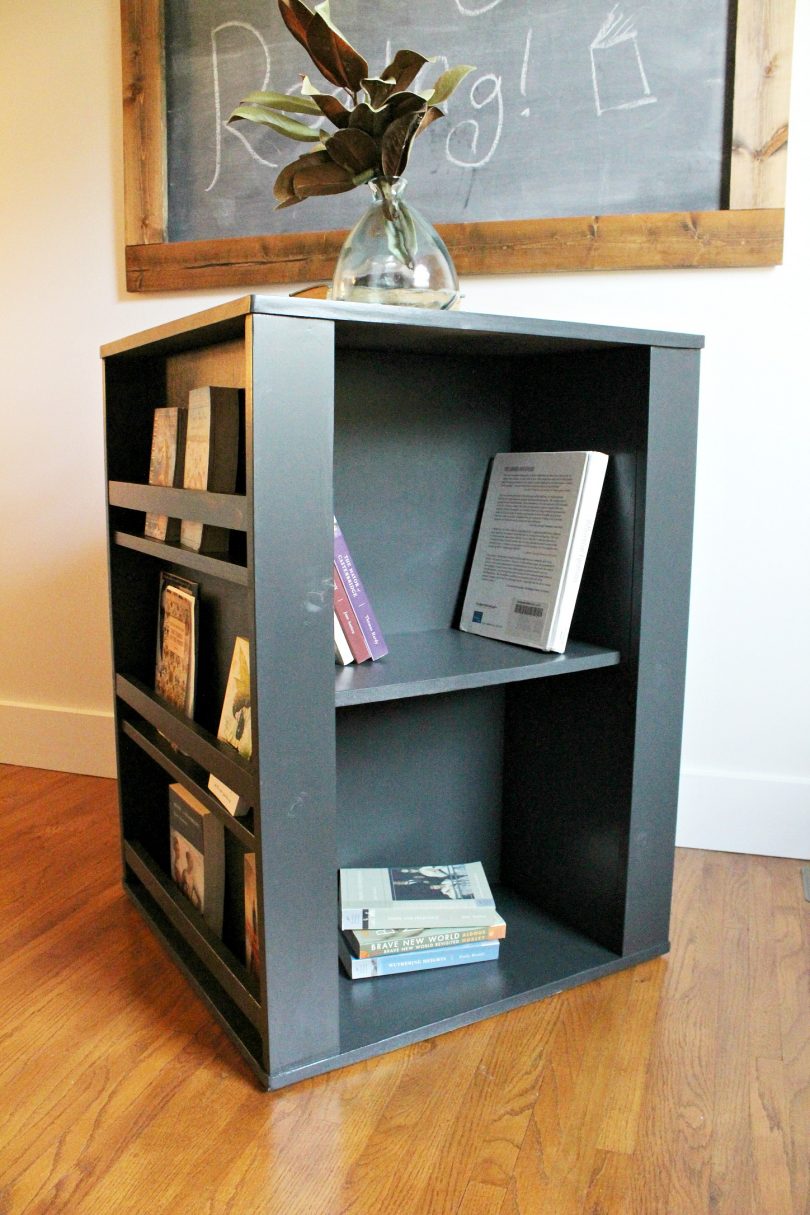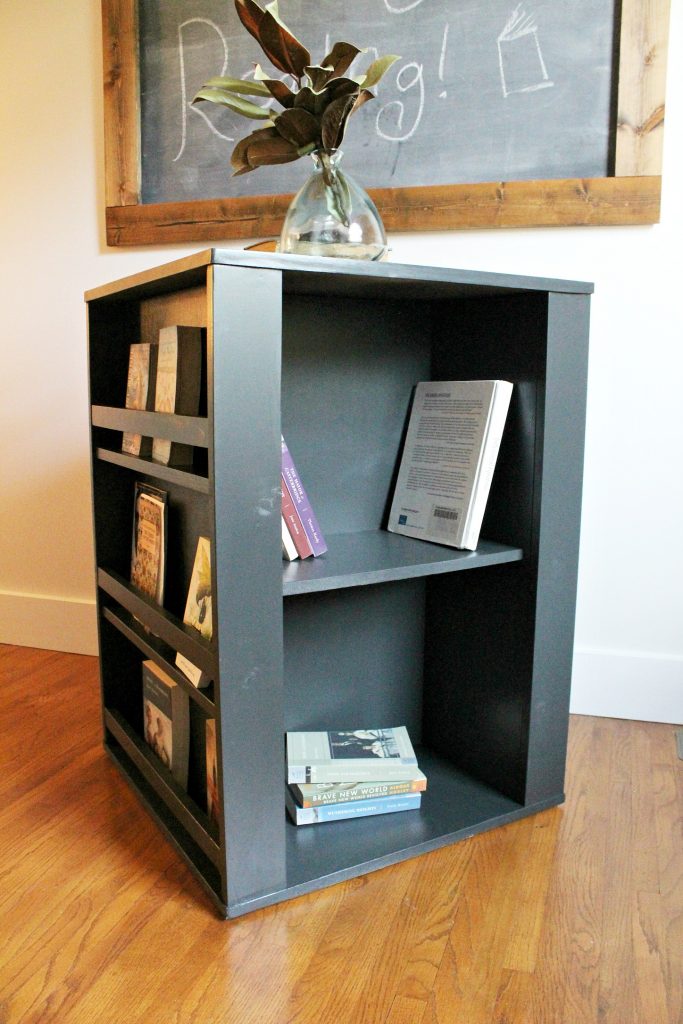 Also, this post contains affiliate links for your convenience. Please see disclosure policy for more details.
.
The four sided bookshelf is a pretty simple build that doesn't require many fancy tools. It's easy to customize to fit however many shelves you want.  I made mine so that one deep and one shallow side had three shelves total and the other two sides had 2 shelves total.  That way, it can accommodate both larger and smaller children's books.
.
I also really like how it's got both deep and shallow shelves.  So large, thin books can go on the shallow shelves and bulkier, heavier books can go on the deep shelves.  And with this particular design, no space is wasted 🙂
.
And once it was all put together, I added this lazy susan hardware to the bottom to make it spin. How fun!!!  I'm so easily amused…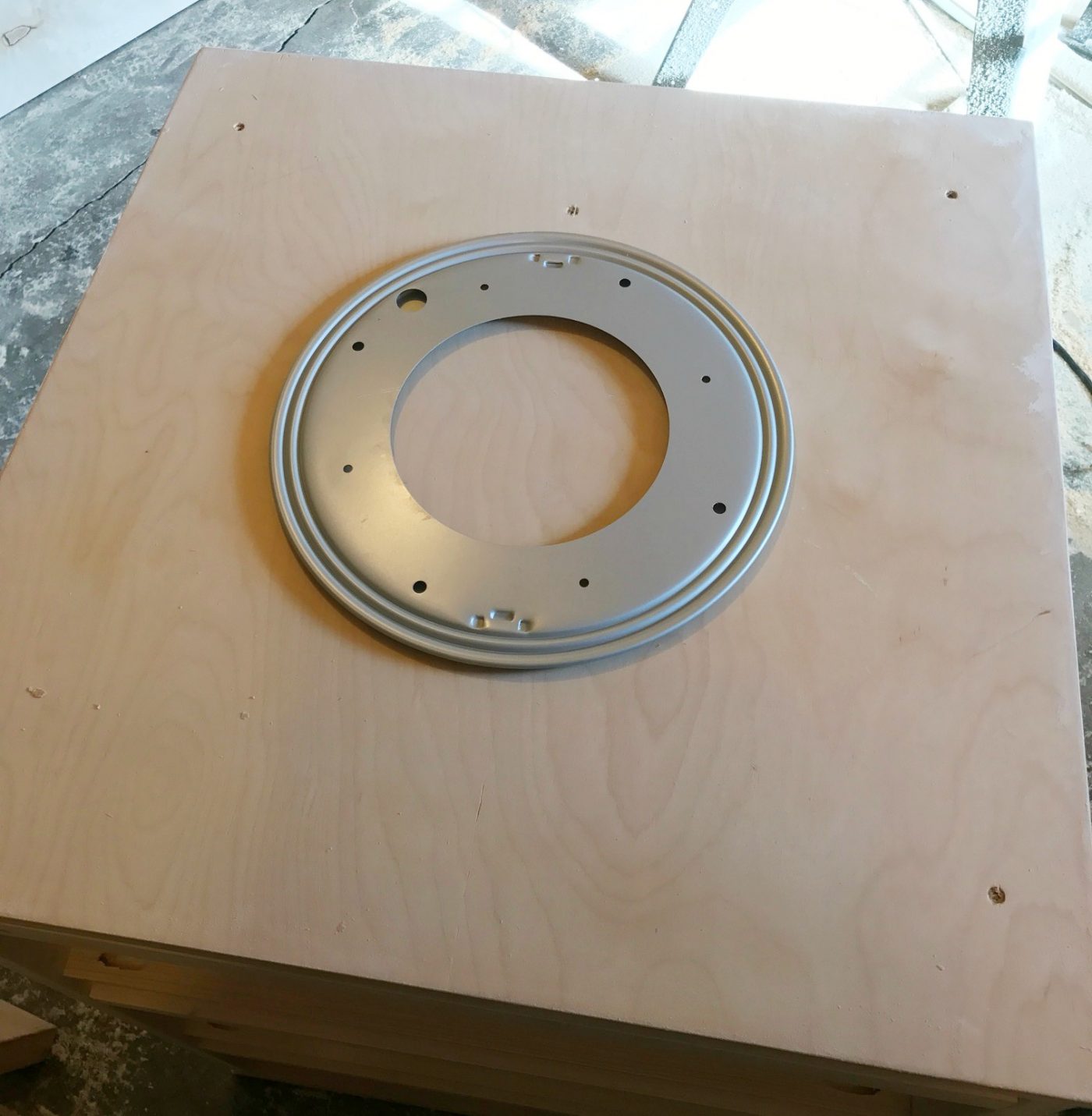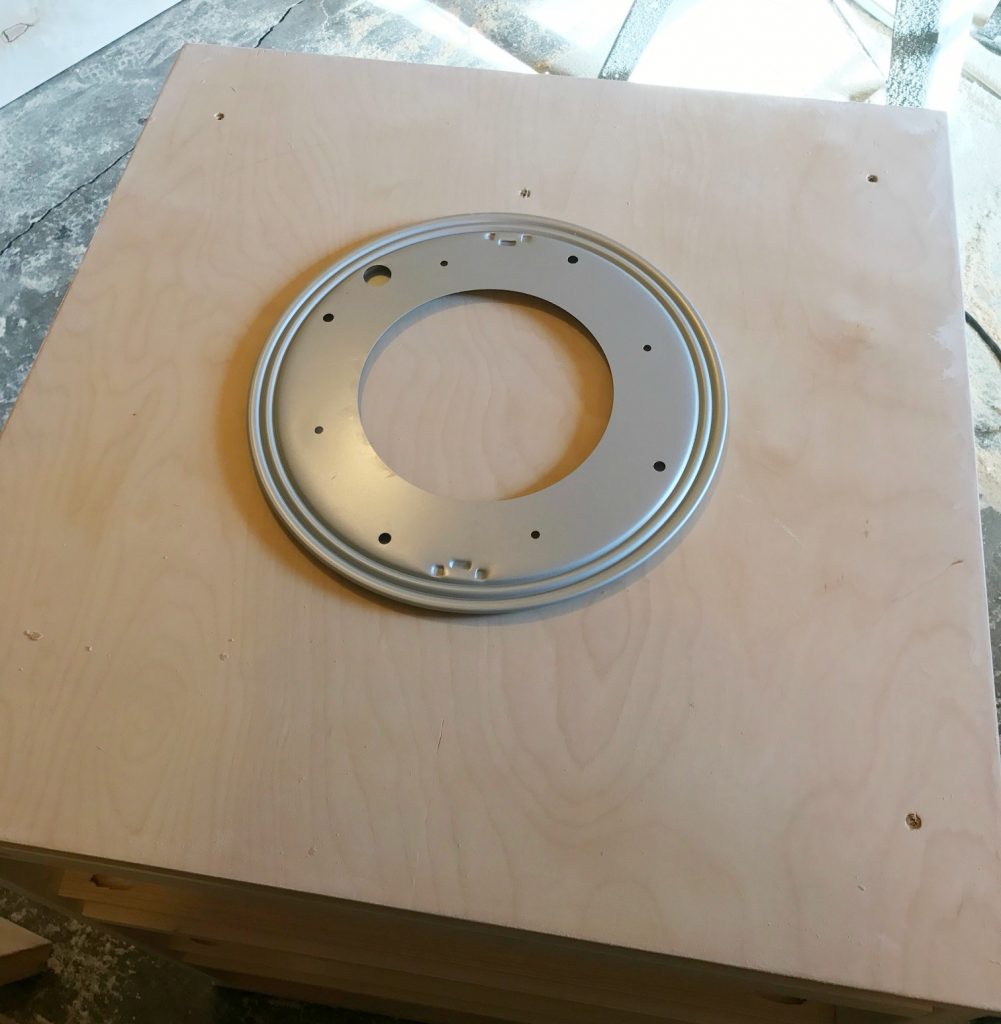 Also, since this is made mostly of plywood, I used this edge banding to finish the edges and I have to say, it really made it look good.  It's easy iron on edge banding and with the straight edges, it's easy to apply and really makes your finished product look nice.  Buying it in bulk saves you quite a bit in the long run.  You always need more than you think.
.
So, what do you think of this spinning 4 sided bookshelf??  What would you use it for??  Would you make it on a smaller scale and use it on a countertop for makeup or finger nail polish?  Or on a larger scale to display trophies and awards?  Tell me in the comment section below!
.
Don't forget to click over to Build Something to get the free plans and while you're there, be sure and browse through all the other awesome builds they're sharing.
.
But before you go, I'd love it if you would pin this for later 🙂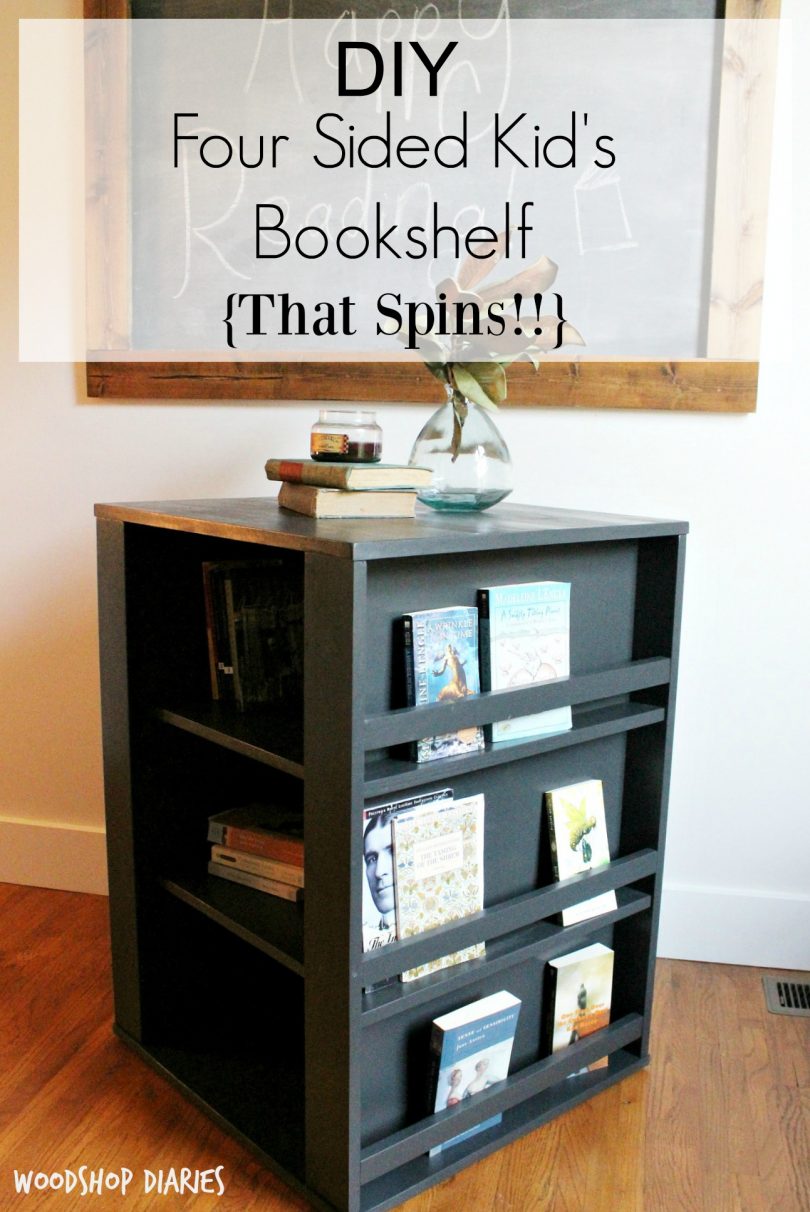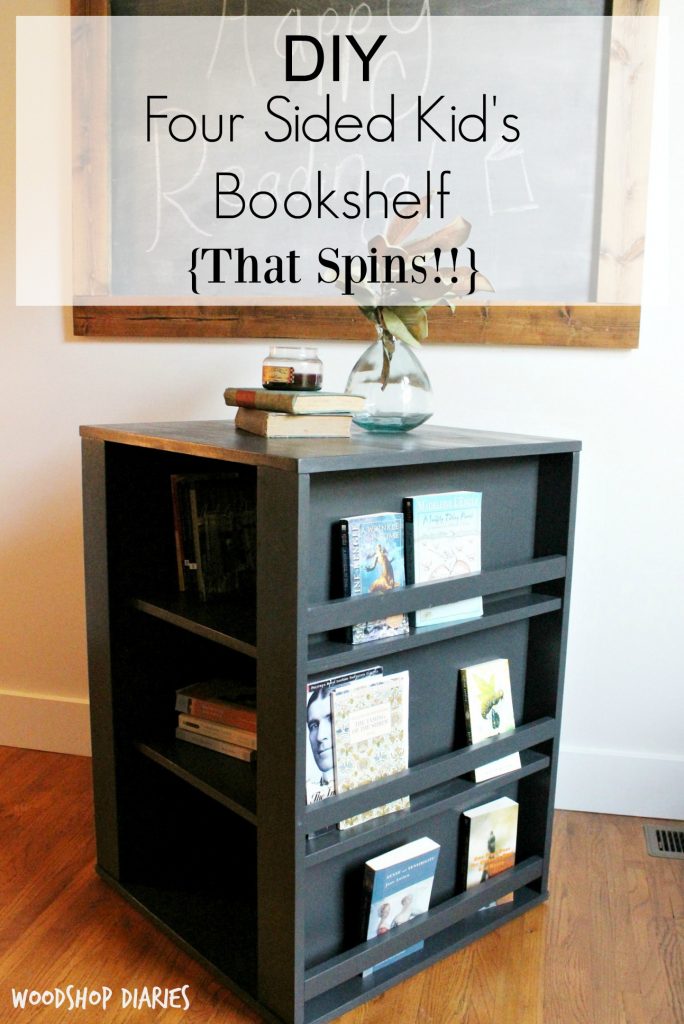 For more bookshelf and storage ideas, be sure to check out these:
How to Build a Tall Bookshelf with Feet
How to Build a Coffee Shelf/Cabinet
How to Build a Toy Storage Cabinet
How to Make a Corner Shelf from One Board
.
Until next time, happy building! 🙂