Remember how I built a modern farmhouse dining table a few weeks ago and showed you how to build your own?? Well, that was great and all, but where are you supposed to sit?! What good is a table if there are no SEATS?!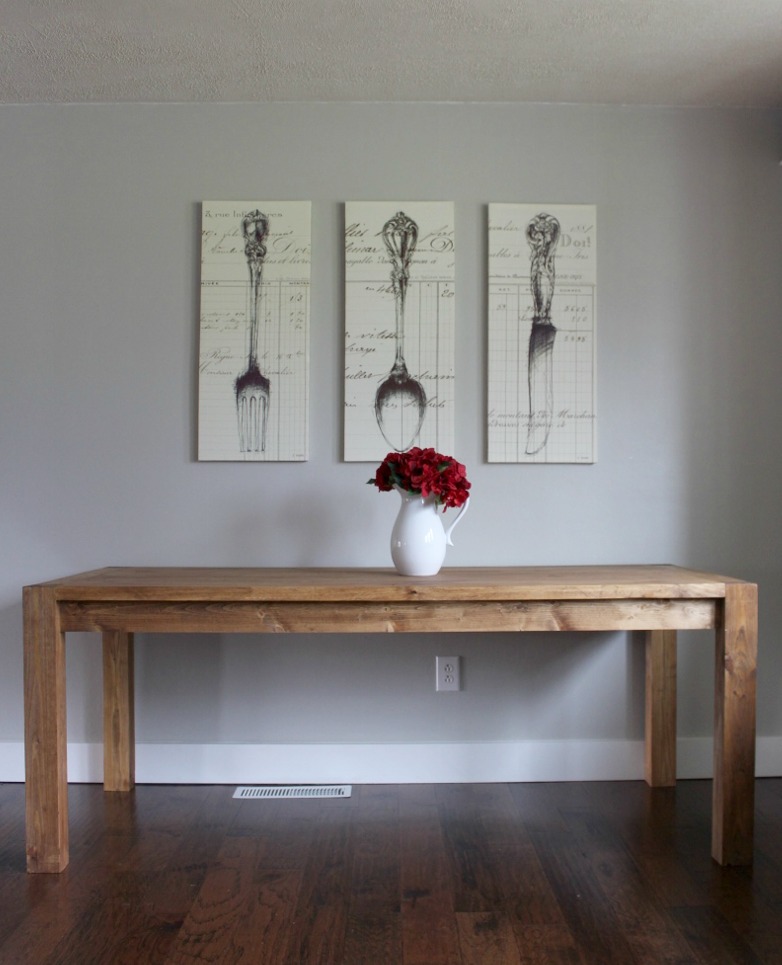 Luckily, I FINALLY got around to posting the how to for the matching bench. I know, right? I'm slacking. You've had to stand at your new table for WEEKS while I piddled around not posting the matching bench. Just kidding….I know you probably didn't think twice about the matching bench…until now, right?
.
But, now that you know there's a matching bench, you totally have to make one!!
.
First, I want to show you a some pictures of it, though, because I think this part is funny.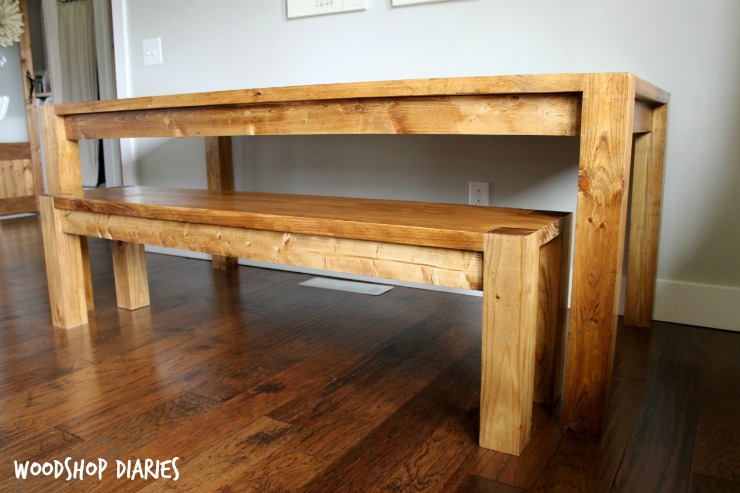 The good thing about this bench is it can be used anywhere and made to whatever size you need. It doesn't even have to be a "dining bench." I say this because I staged it as an outdoor bench because I don't have room in my house to set up the table and bench together for nice pictures hahaha. <–that's the funny part FYI. So, bear with me and use your imagination 🙂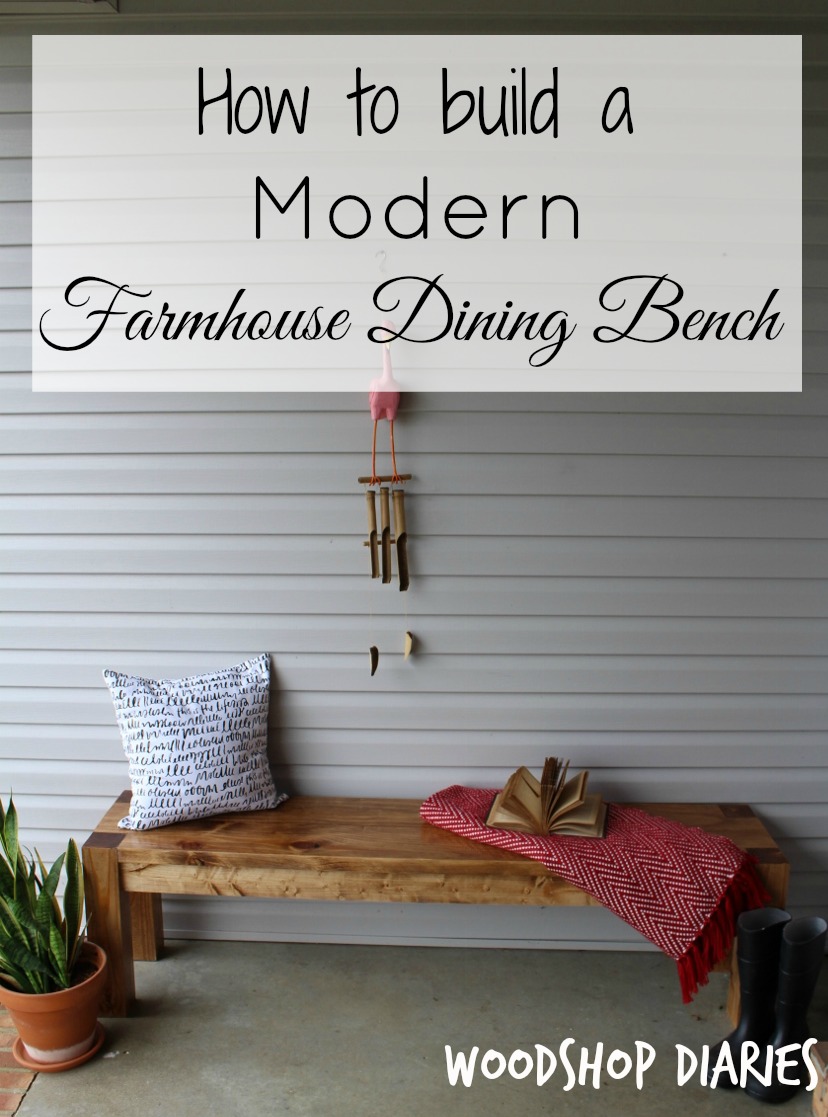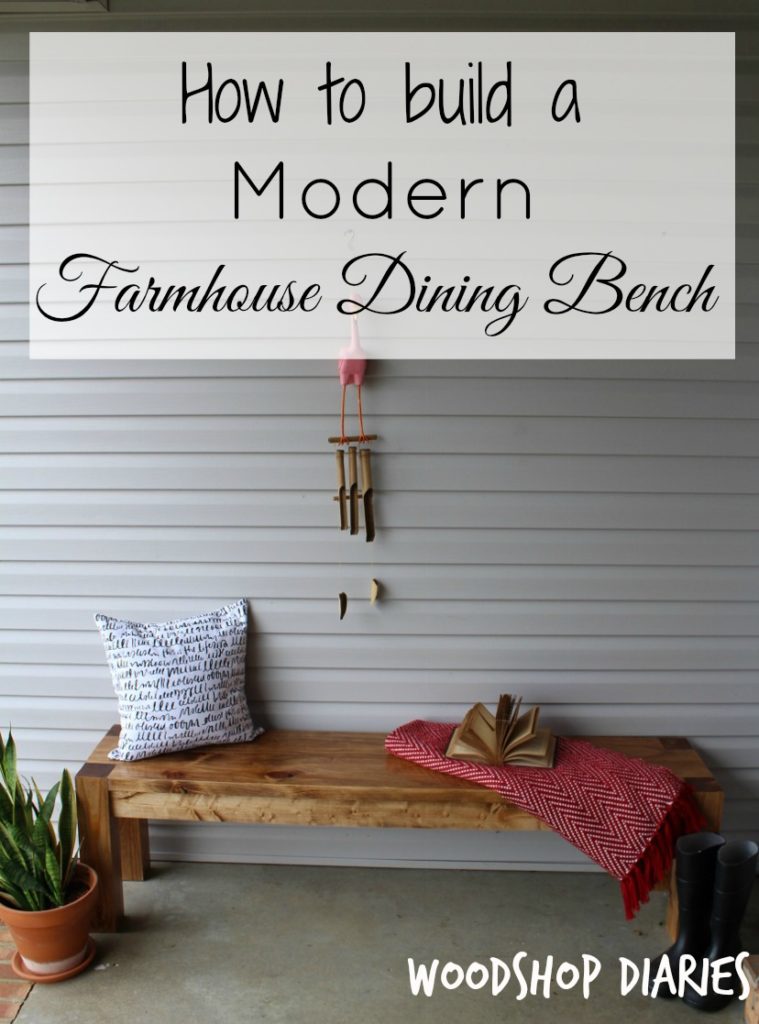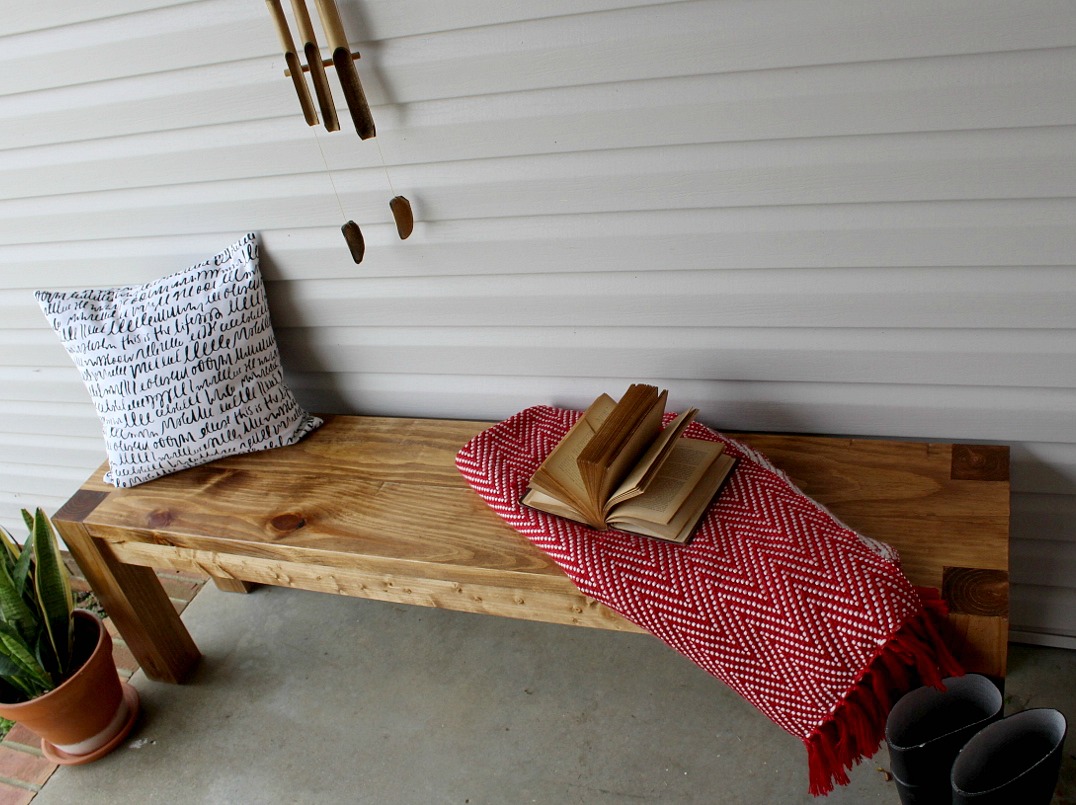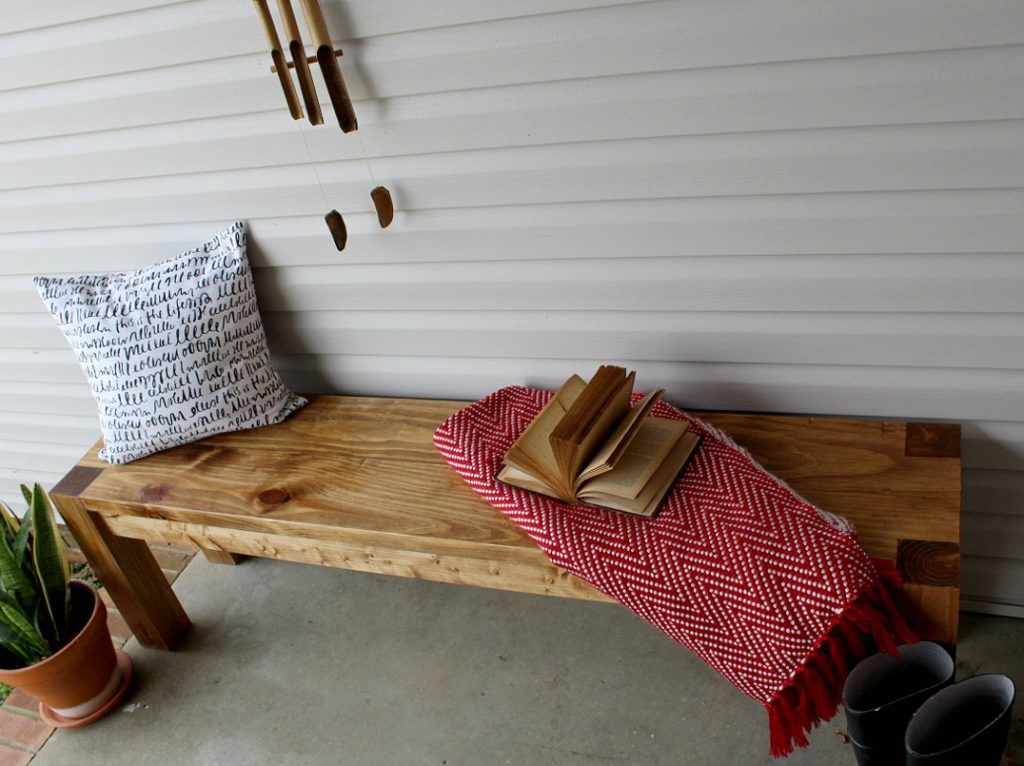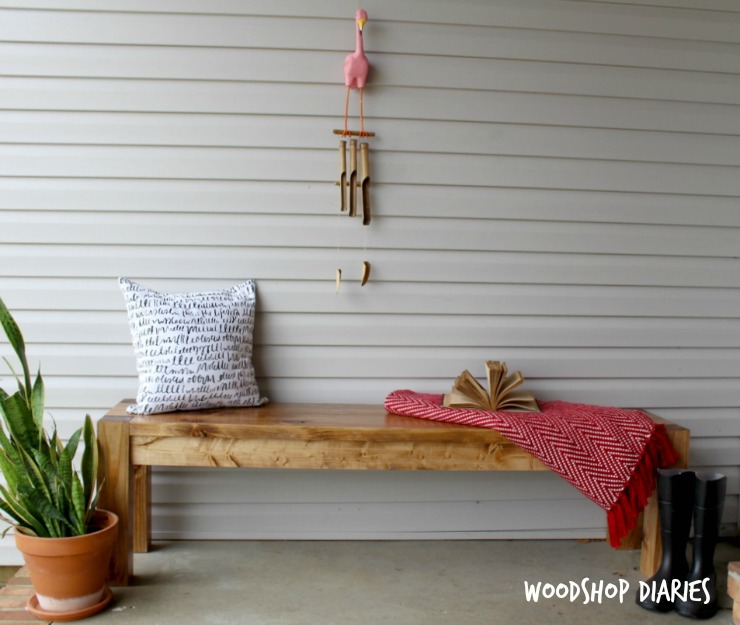 Now that you've seen it in all its glory on the front porch (I'm still laughing), go grab the how to.
.
I'm sharing the whole tutorial over on Pretty Handy Girl today as a brand new contributor! I am excited to be working with Brittany and several other very talented (how I got grouped in with them I have no idea!) contributors! You'll see a new post from me over there once a month, so be sure to follow along!
.
I'll be back here soon to post some more builds I've been busy working on AND some more fun spring projects (speaking of spring projects, don't miss out on these: front door refresh, spring wreath, and DIY louvered planter boxes)…including how we dug up every living thing in the front yard…fun stuff.
.
But, until next time, happy building!! 🙂