I have a super easy fall craft for you guys today!  I know…it's the first of October, and I should be cranking out Christmas stuff already to keep up with everyone else.  But I'm old school, so we are keeping with fall at LEAST until it's time to start thawing out the Thanksgiving turkey.
.
So, fall.  The most wonderful time of the year.  When the air starts to smell like tobacco barns and the mornings are just the right amount of crisp coolness that your nose starts to run.  When you start seeing massive boxes full of overpriced pumpkins at the grocery store and you get the urge to bake everything imaginable.  It's such an odd conglomeration of feelings that you get this time of the year, you know?
  .
But the worst feeling I get when I know fall is coming is the dread of decorating.  It's not that I don't love decorating for fall.  I really really want to, it's that I have no idea HOW to decorate for fall.  The struggle is real.
.
That's where this project came from. I've been struggling with fall decorating this year.  Like stressing out big time.  I mean, granted, my decorations are never really magazine worthy by any means, but my mantle just felt really boring this year and I felt like it was missing something.  I've been totally uninspired and I couldn't seem to get my house to feel like fall and I just didn't have time for a lot of fall décor projects to get it there.
.
So when I saw That's My Letter's Pumpkin Project, I was inspired to "copy" her pumpkin idea, but do something a little different for my mantle.   This was such a quick and easy project that helped add some life to my fireplace (and made me feel like my decorating might be finally finished!!!).  Here's how I did it:
.
I found a clip art pumpkin from Google (what did we ever do without Google?), printed it, and cut it out.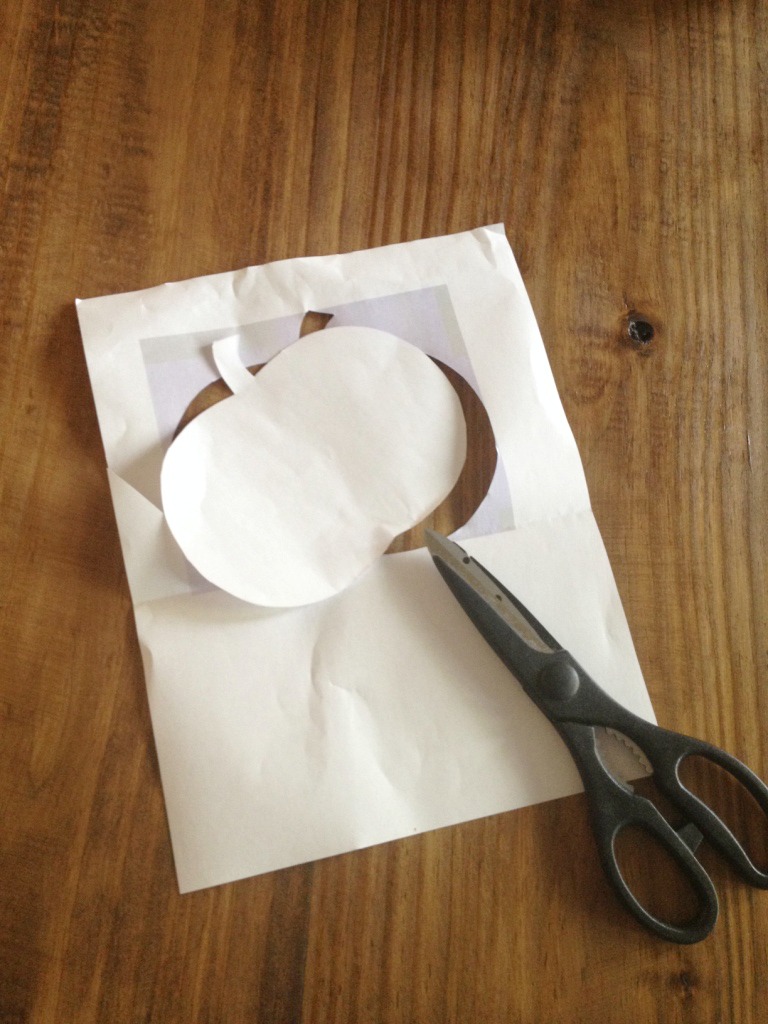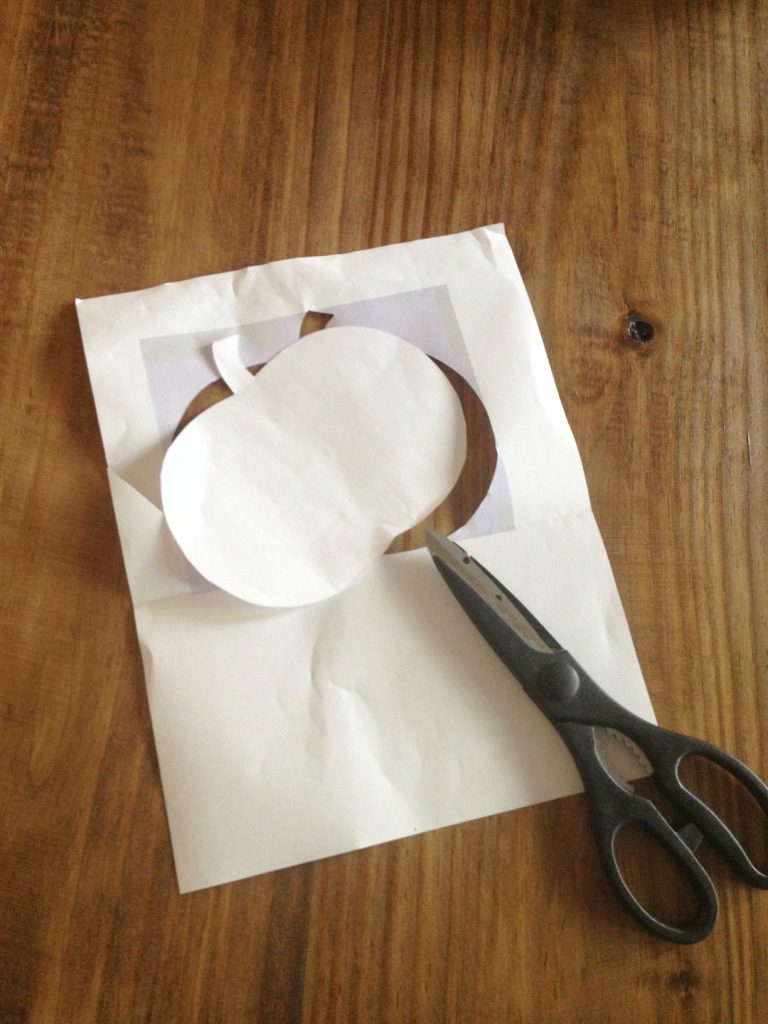 Then, I took some scrap ¼″ plywood I had hanging out in the shop and traced the pumpkin onto it.  For some of these I used scrap luan (the pinkish brown stuff) and some I used birch plywood.  I was going to paint them, so I didn't care if they were all the same, I just wanted to get rid of the scraps : )  After I traced them all out, I used my jig saw and carefully cut them out.  I used seven pumpkins for my banner.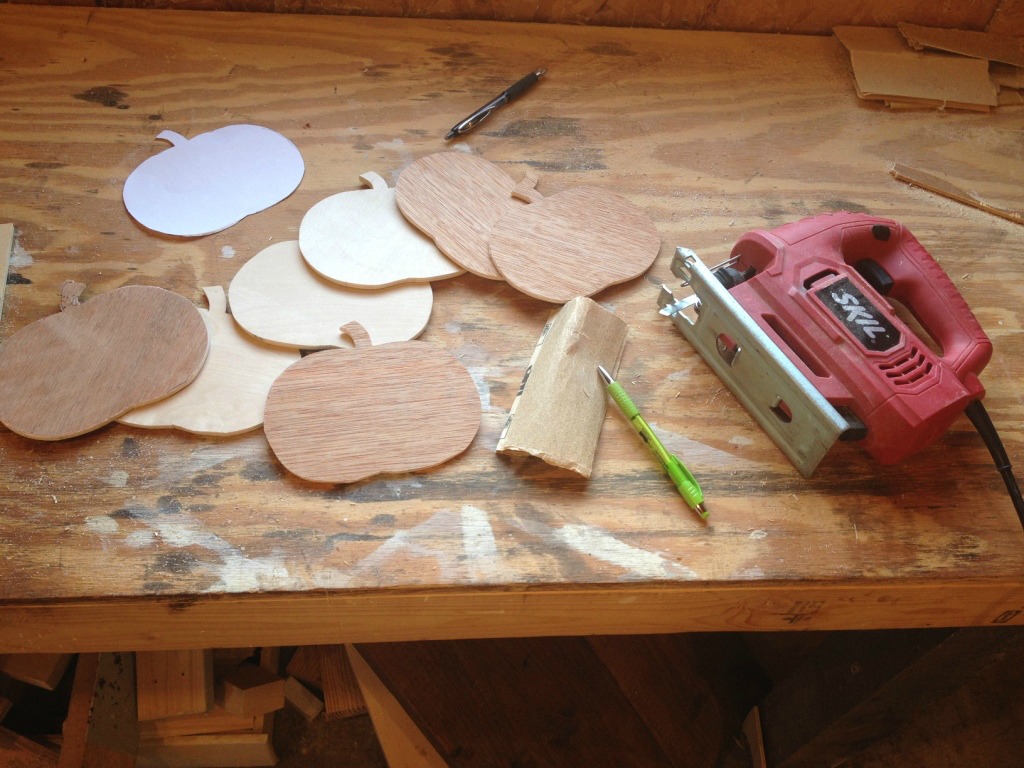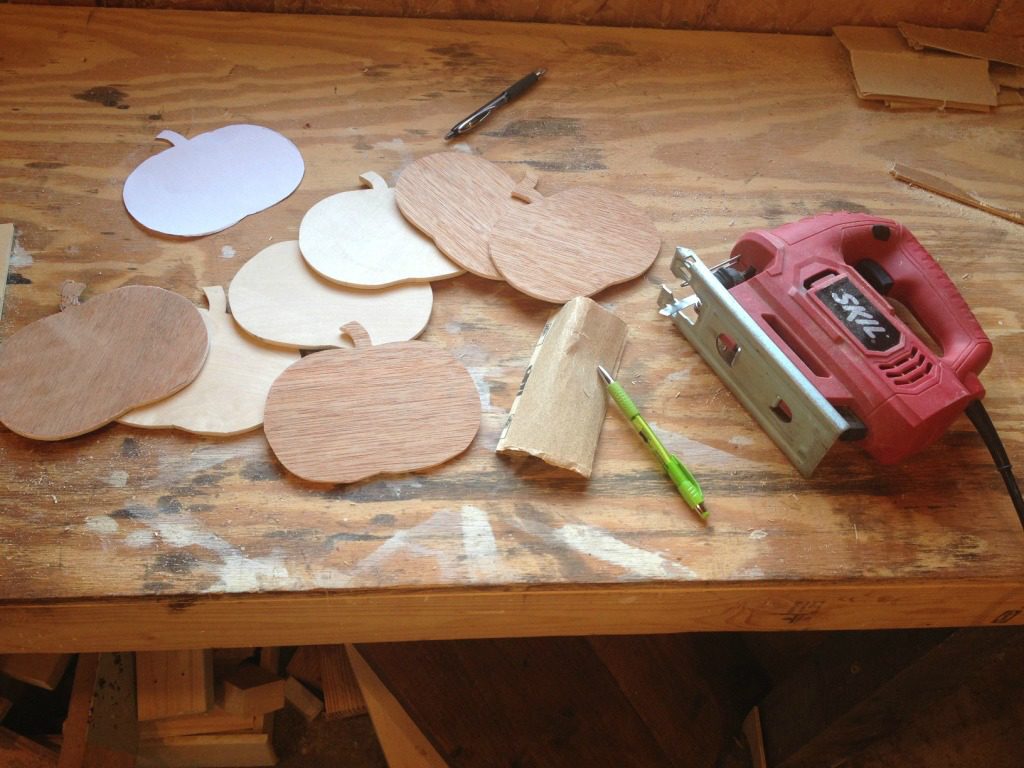 Then, I clamped them all together and drilled two small holes in them so I could string them together.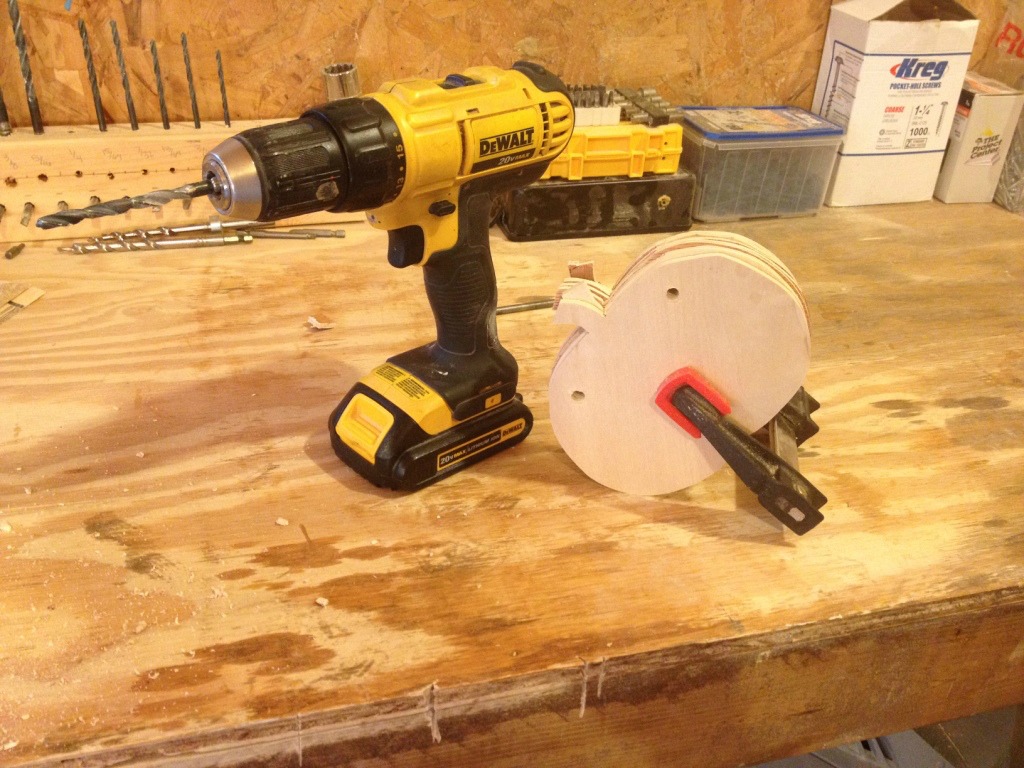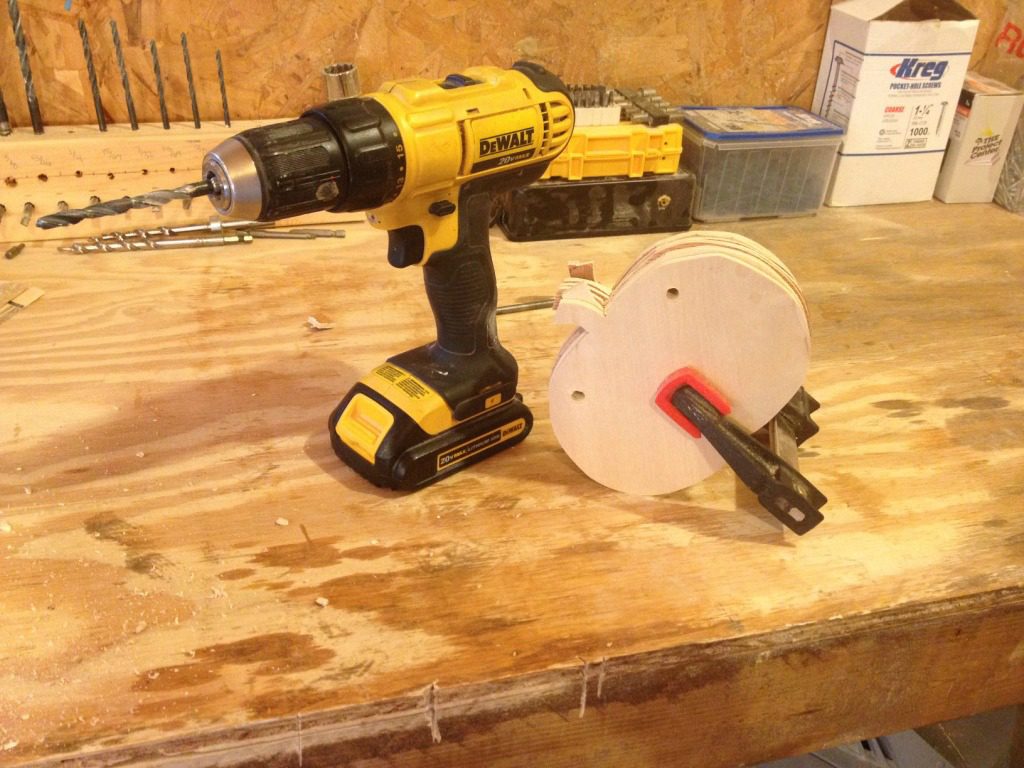 After I gave them a good sanding, I laid them out and painted them.  First, I just painted them solid colors, but that still seemed too plain once I hung them up.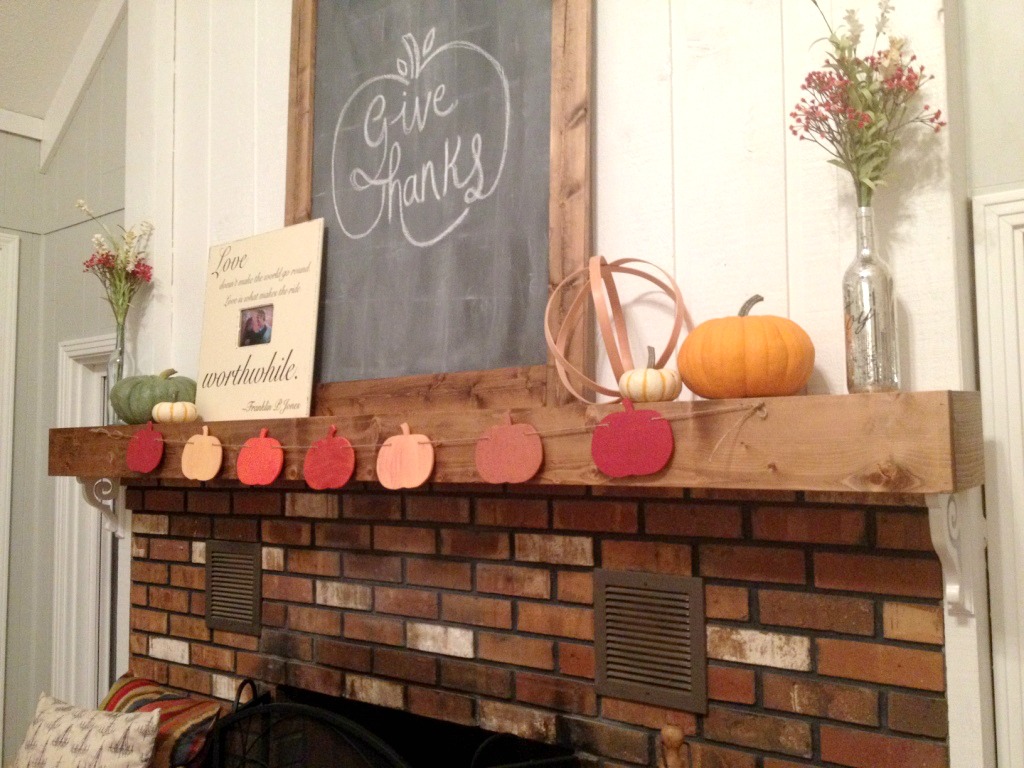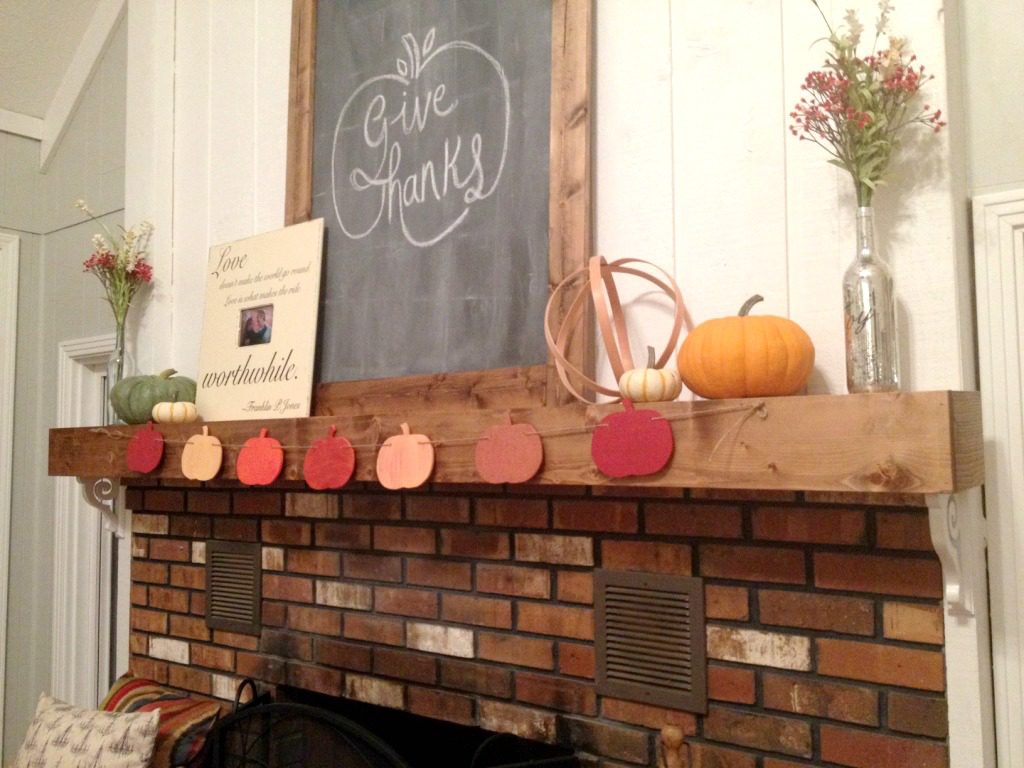 So I took them down and painted them with some pattern.  I know the paint job looks bad…I was in a hurry and I wasn't striving for perfection here.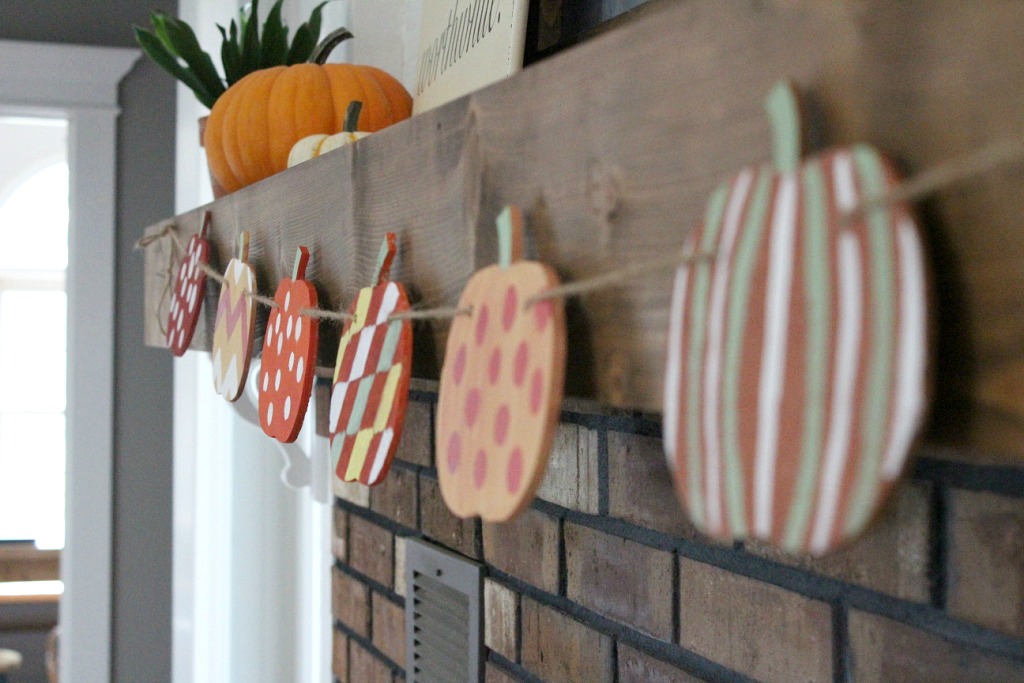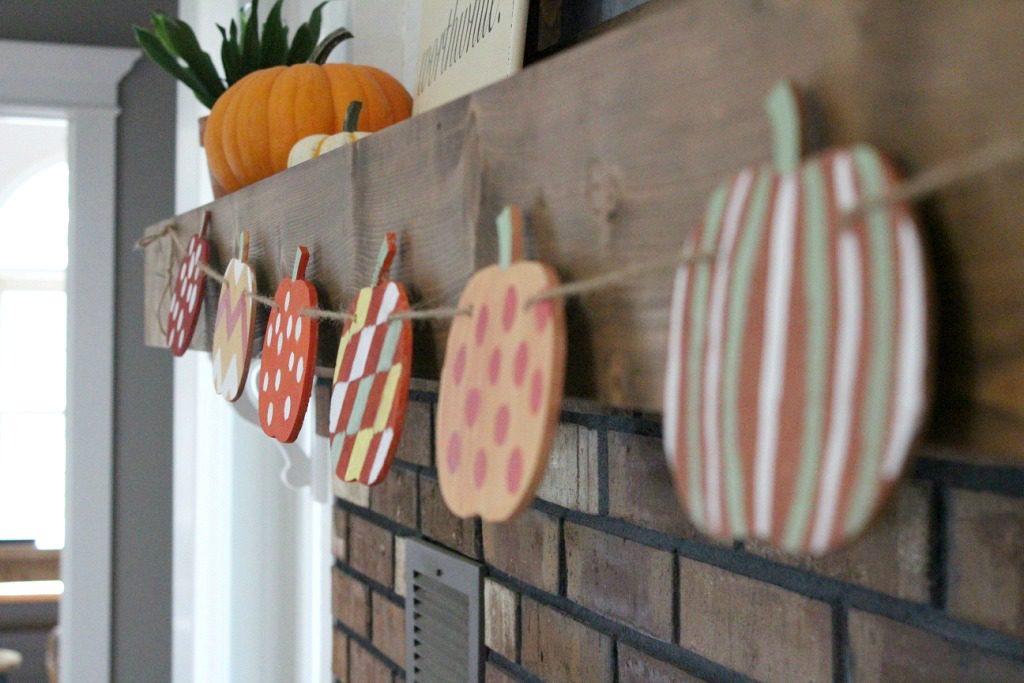 Once I was finished painting, I strung them together with jute twine and tied a loop in each end of the twine.  I nailed a small nail into the mantle and put the loop around the nail.  And that was it!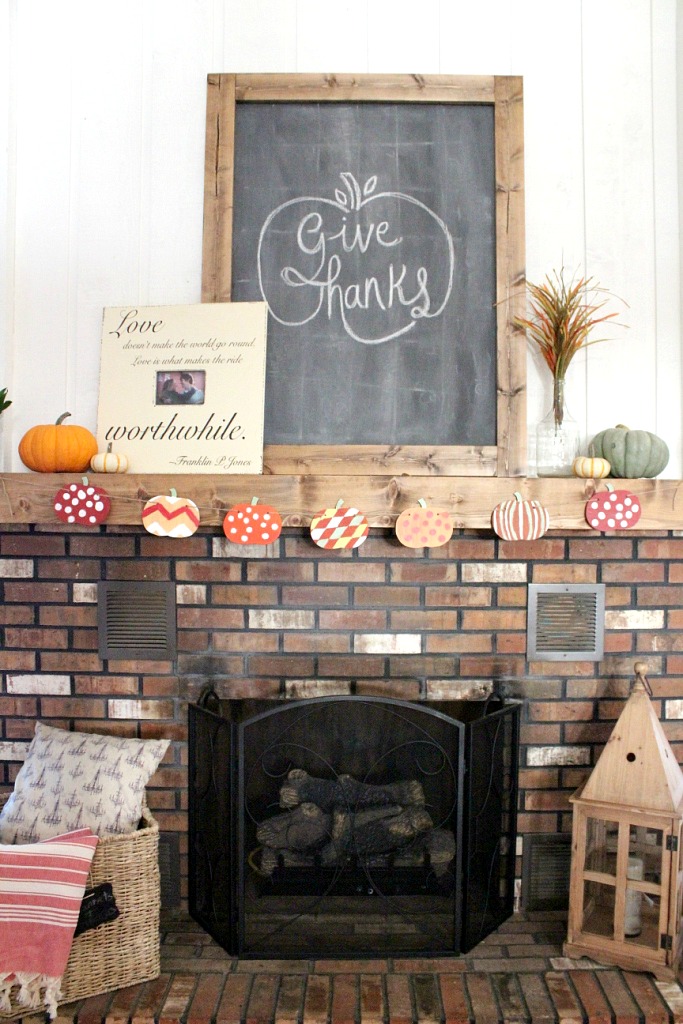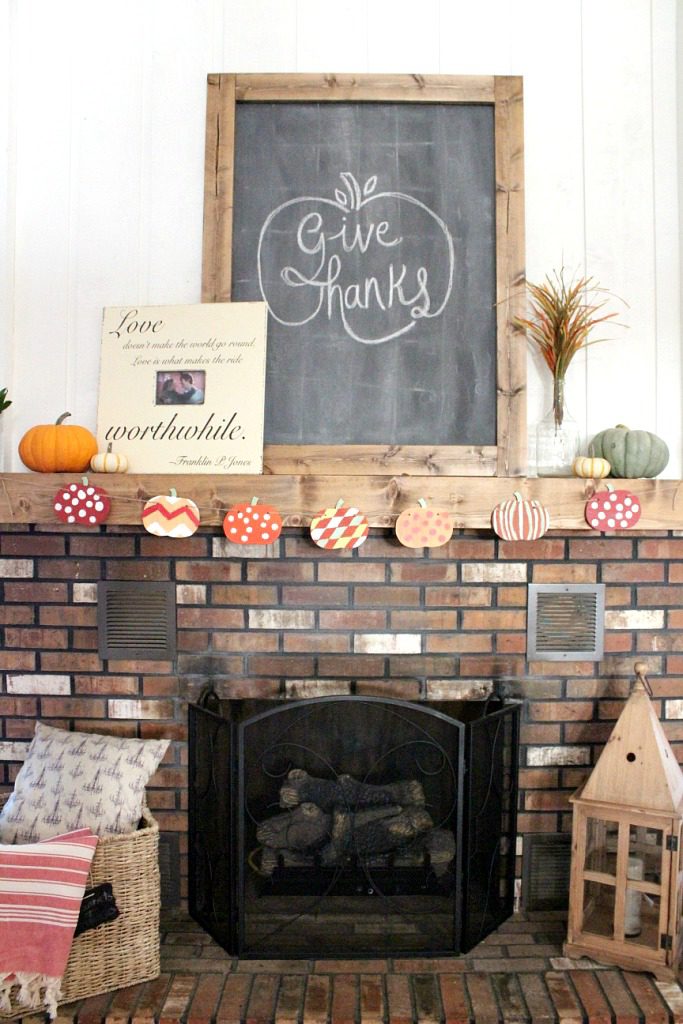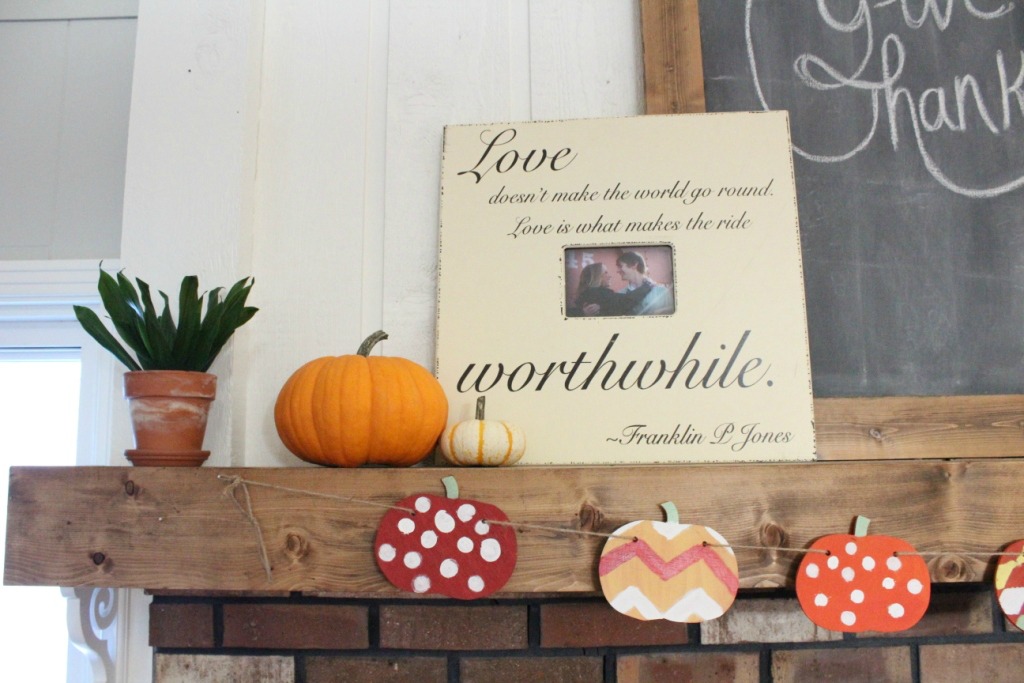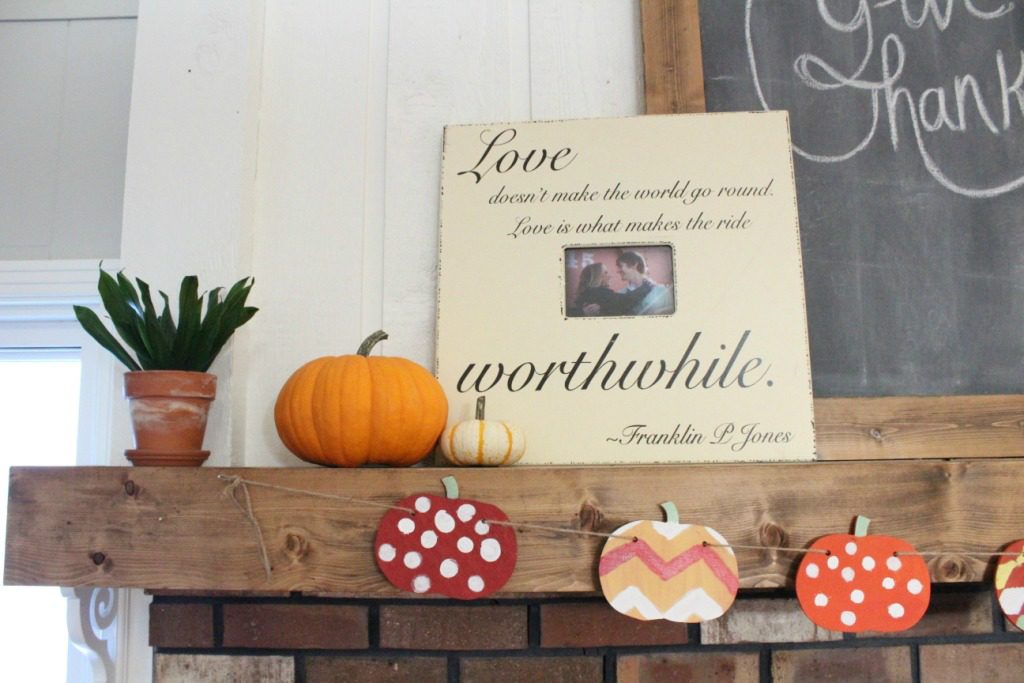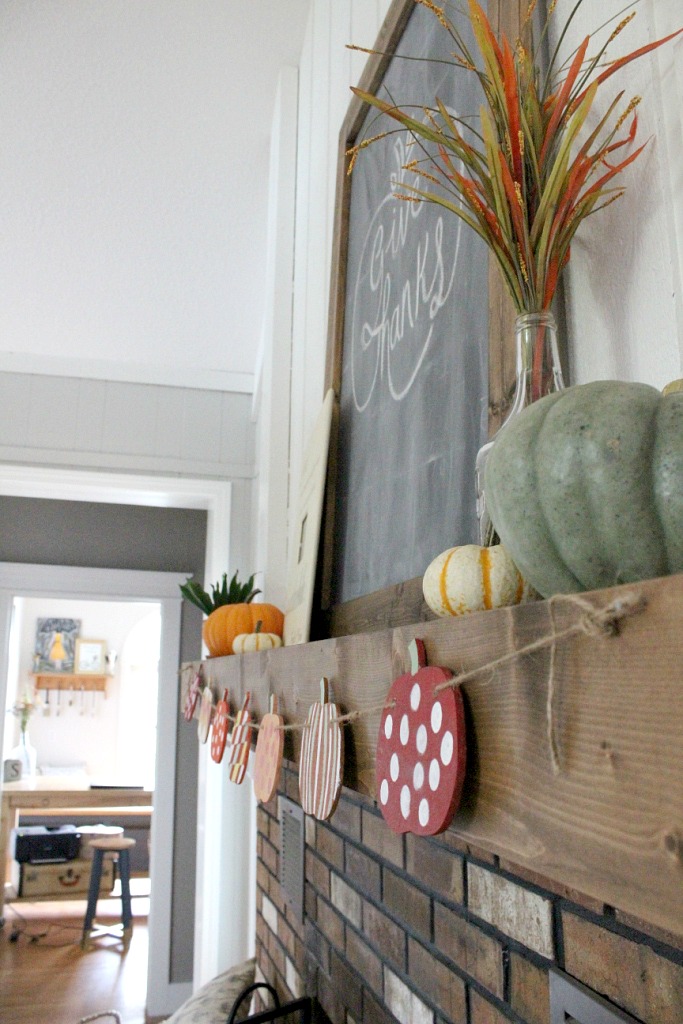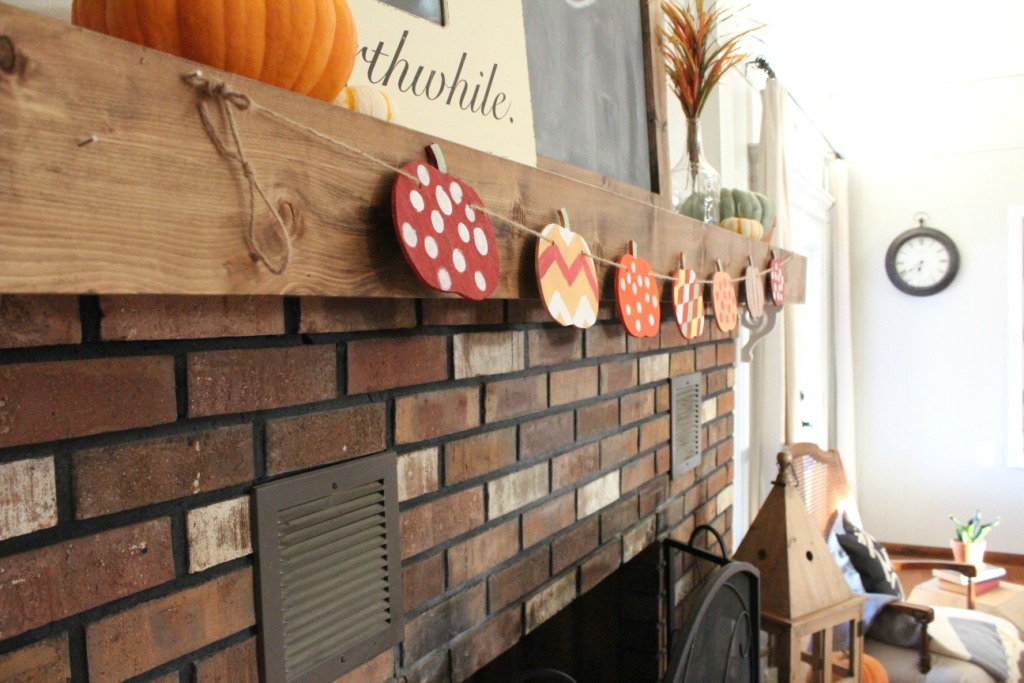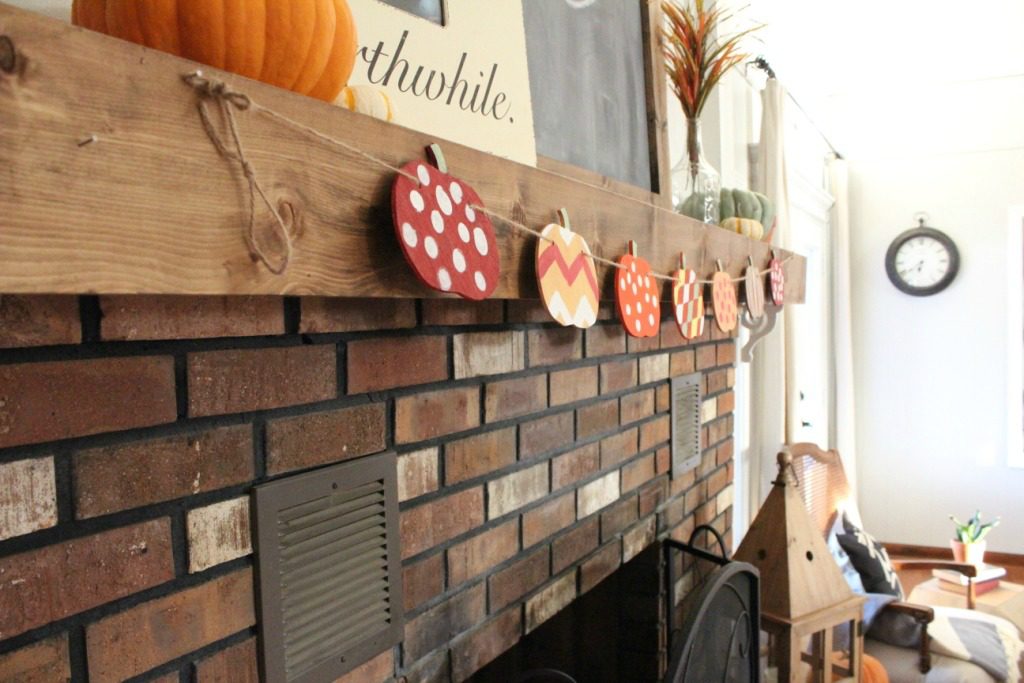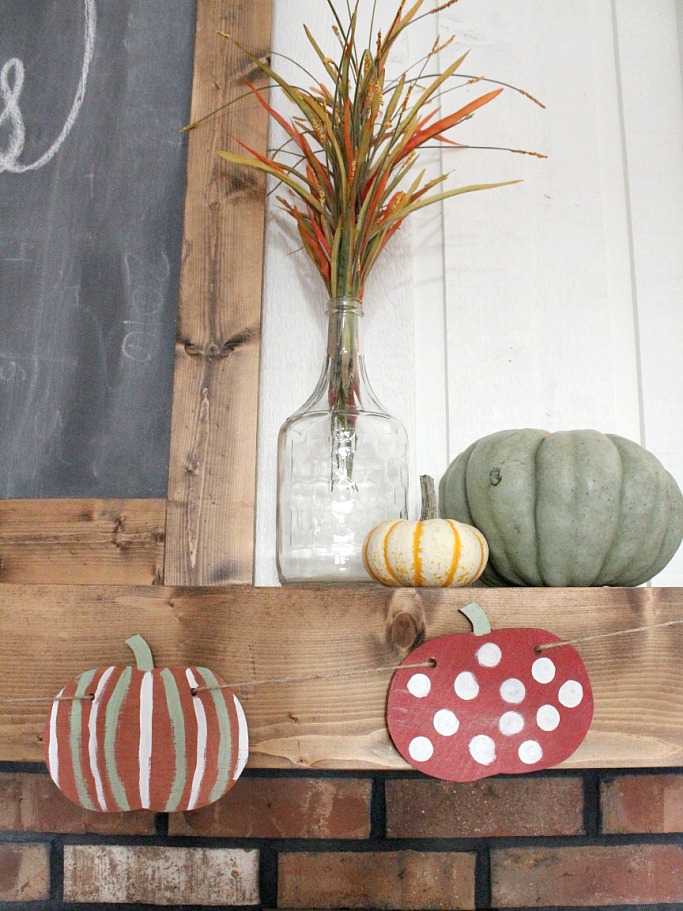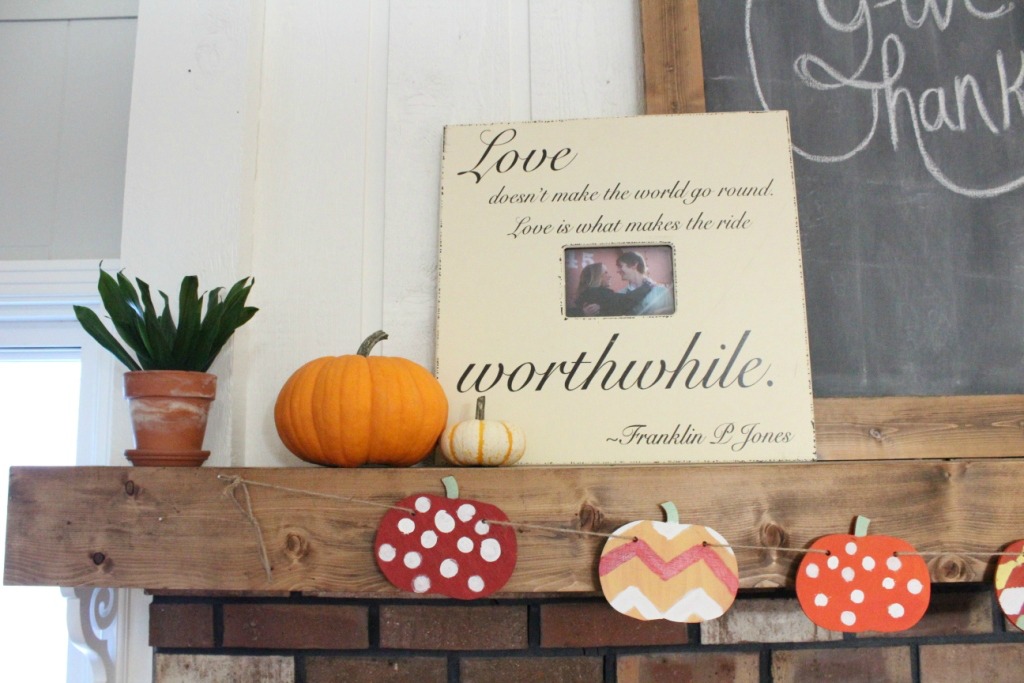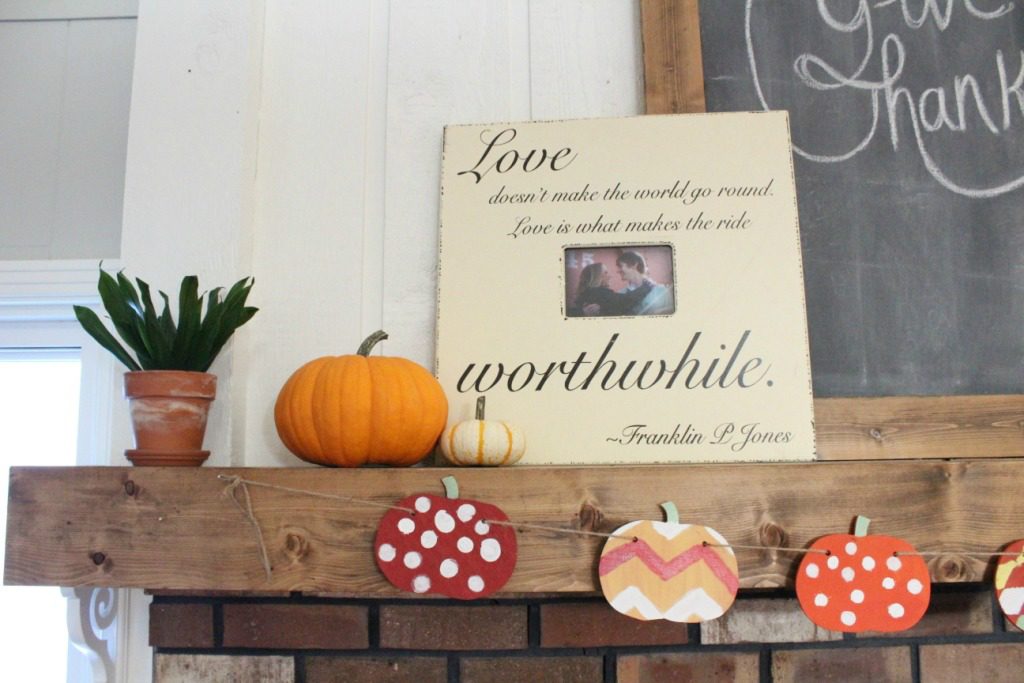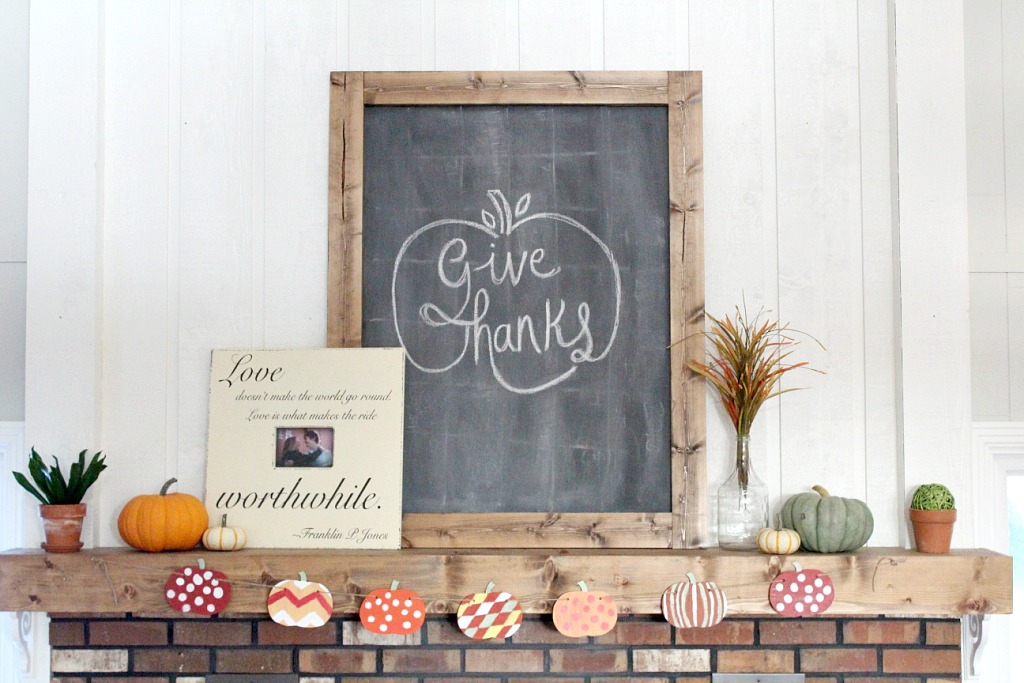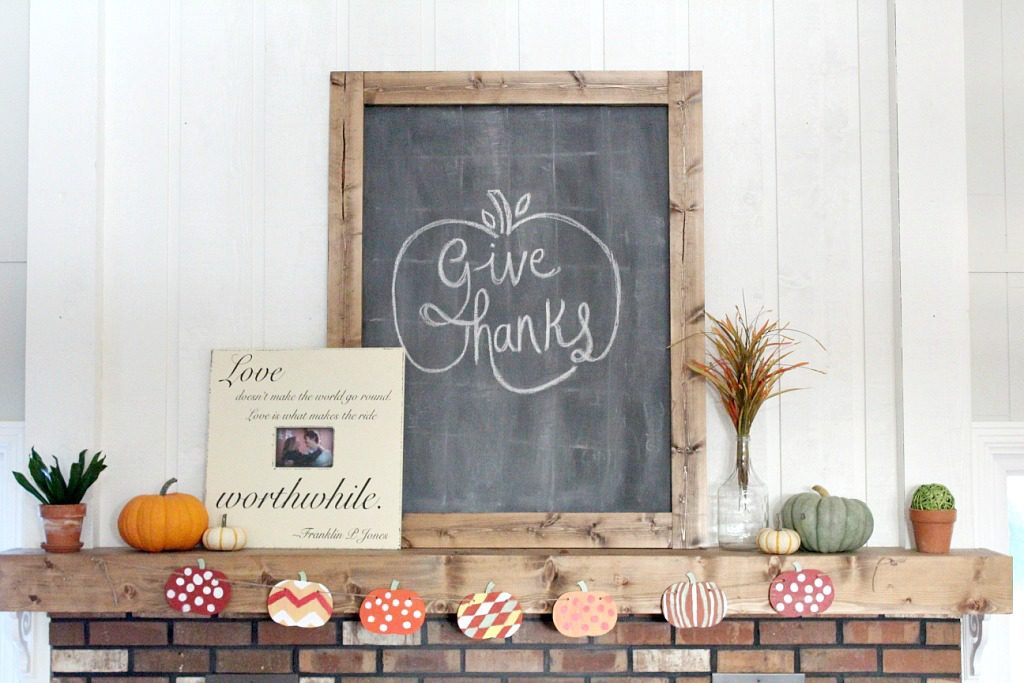 So there it is…the easiest craft of the season ; )  What do you think?  What other types of patterns would you have done?  Are you guys working on any fun fall crafts still, or have you already moved on to the next season?  I'm hoping I'm not the only one still enjoying the leaves changing and the tobacco barns.
.
If you are still with me enjoying the fall season and pumpkin spice lattes (I guess that part is optional), don't forget to pin for later 🙂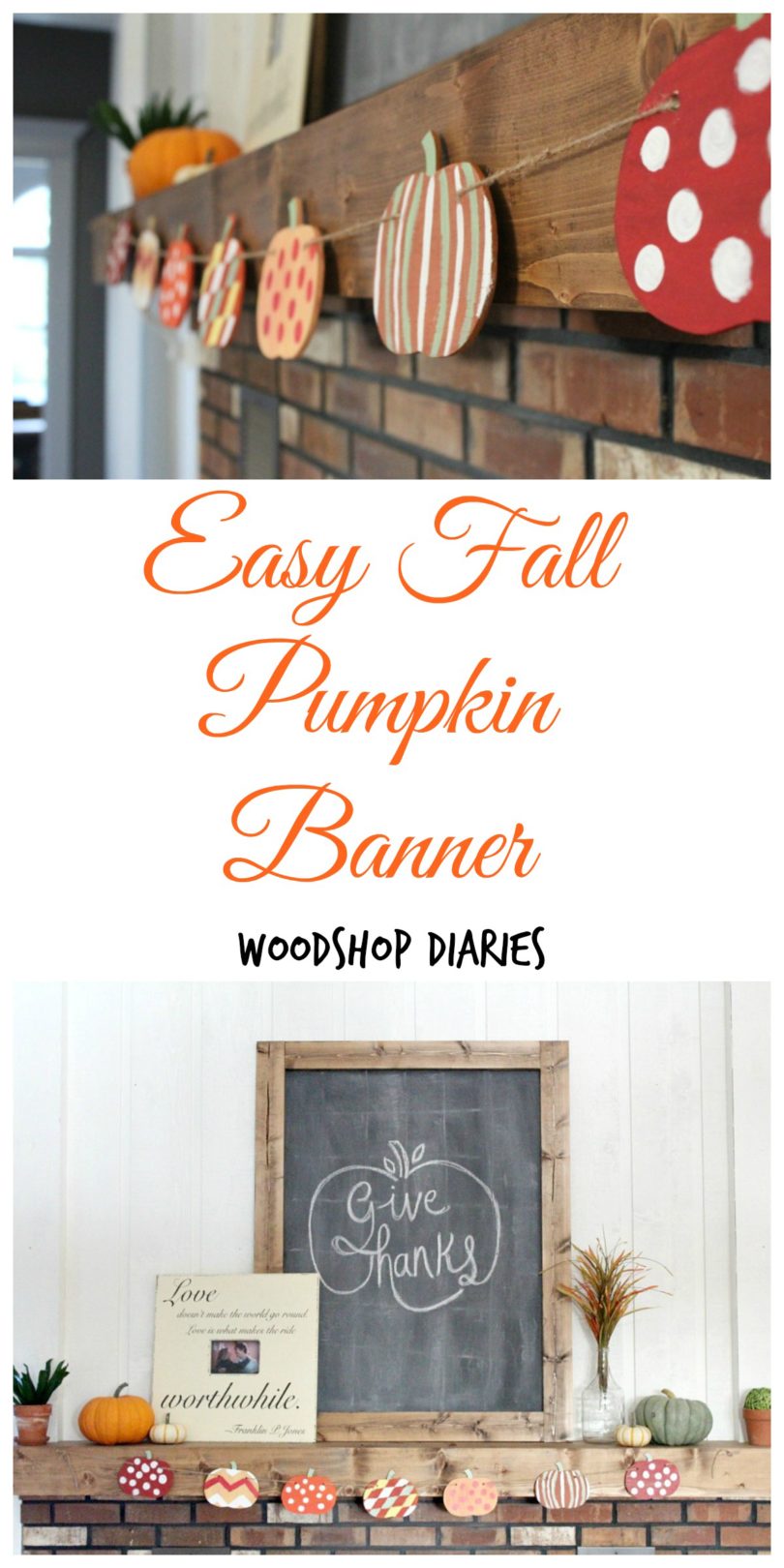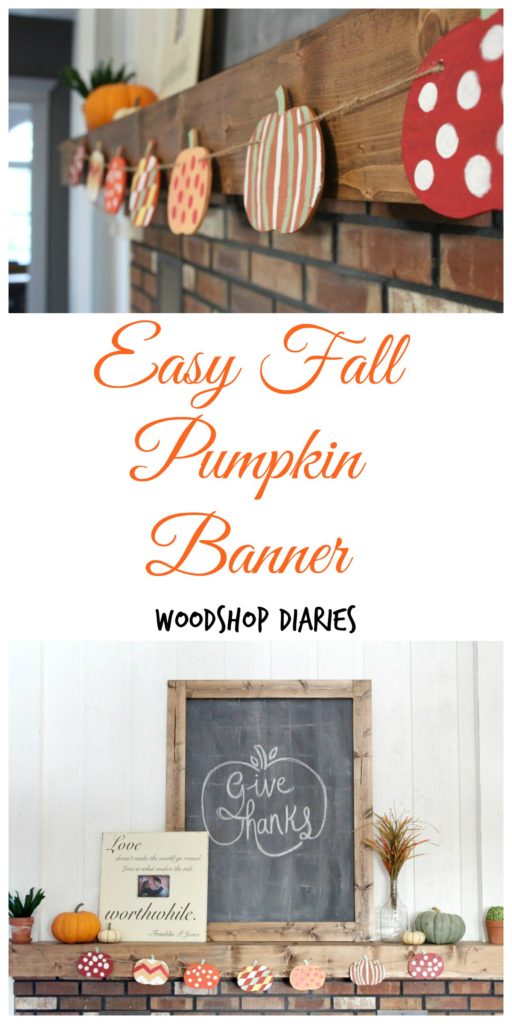 Until next time, happy fall 🙂