Hey everyone! Today I have a super (I promise SUPER) easy scrap wood project for you that is not only cute, but super practical. But first, I have to confess something.
.
I was afraid of plywood for the longest time. I'm not really sure why…it's just big and heavy and I hated asking Danny to help me lift it up on sawhorses so I could cut it up. Plus, I swear, you get like 20 million splinters just by looking at it. And I don't have enough time (or bandaids) to deal with splinters. #aintnobodygottimeforthat
.
But recently, I make a trip to the lumber yard just about every week for another sheet or two of the stuff. It's become a staple in my shop and I use it ALL THE TIME. Once I realized how useful the stuff is, I can't stop using it! (For some of my favorite plywood projects, check out this plywood entryway bench, pantry cabinet, and DIY bathroom vanity.)
.
BUT, what stinks about plywood (besides the splinters) is that no matter what you're building, you will just about always have random scraps. With all my recent builds using plywood, I have accumulated an entire shop corner FULL of plywood scrap.  See it all back there behind this table in the corner??? (PS if you want to build this table, I have the plans for you here…I'm full of building plans haha)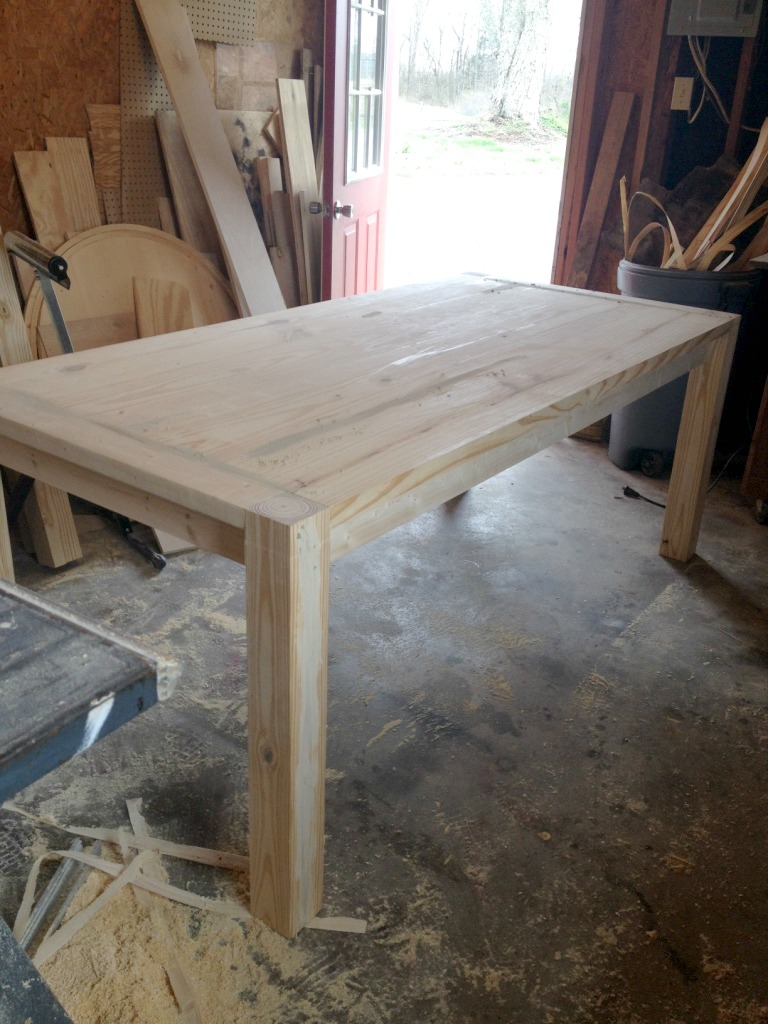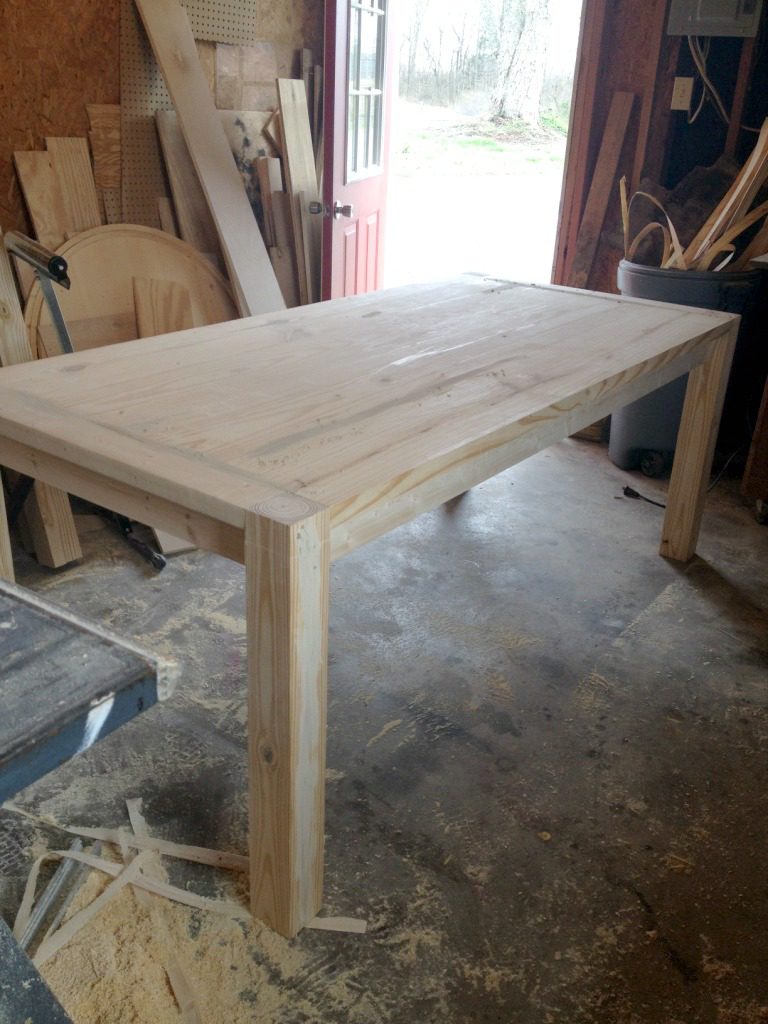 .
So I built this little caddy to make a small dent in my scrap plywood collection.
.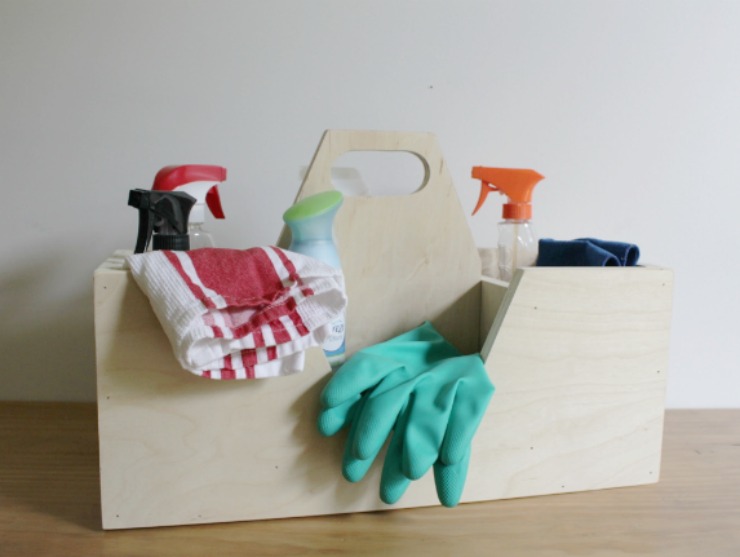 I originally made it as a cleaning supply caddy. But after I built it, I realized my drill fits in there perfectly and it would make a great tool caddy, too! Instead of loading up my tools in the floorboard of my car's back seat when I have to do on site jobs, now I can shove them all in here and look more professional. #winning  I actually found it super handy when installing these built ins in my friend's house 😉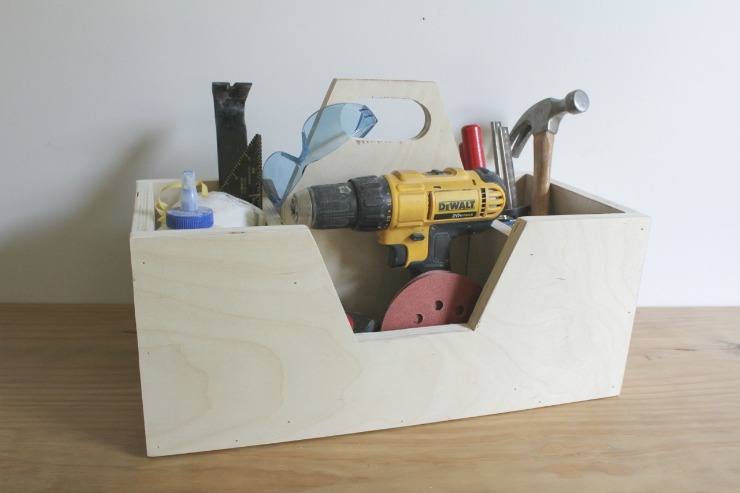 .
If you're a crafty person, you could also use it for craft supplies.
.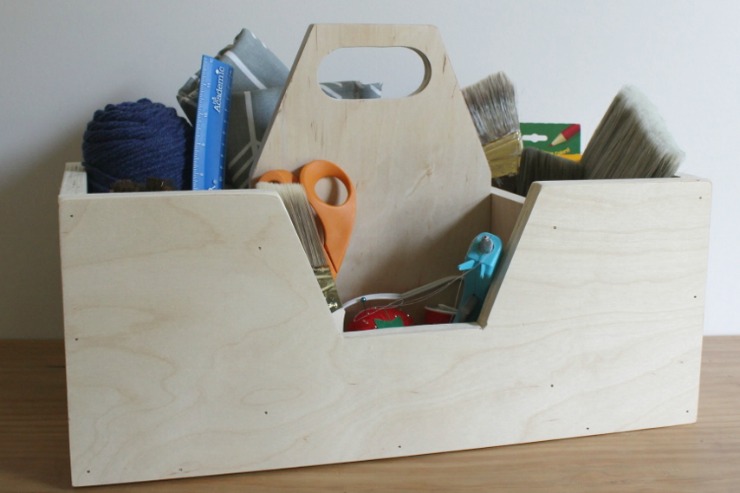 Or if you do gardening, it would be great for that, too! Sorry, no pictures of that because I literally have nothing garden related to stage it with since I have a black thumb haha.
.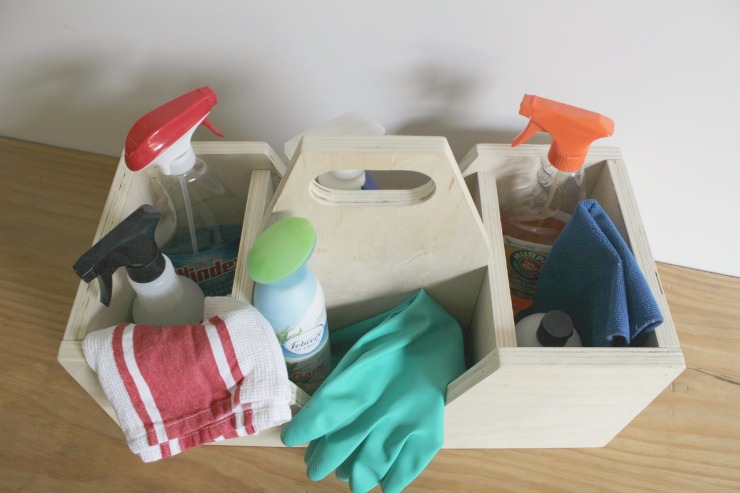 I've got the super simple plans for you over on Pretty Handy Girl today, so if you're ready to build one for whatever your needs and interests are, be sure to click over.
.
But first, I would love it if you'd pin this for later 🙂
.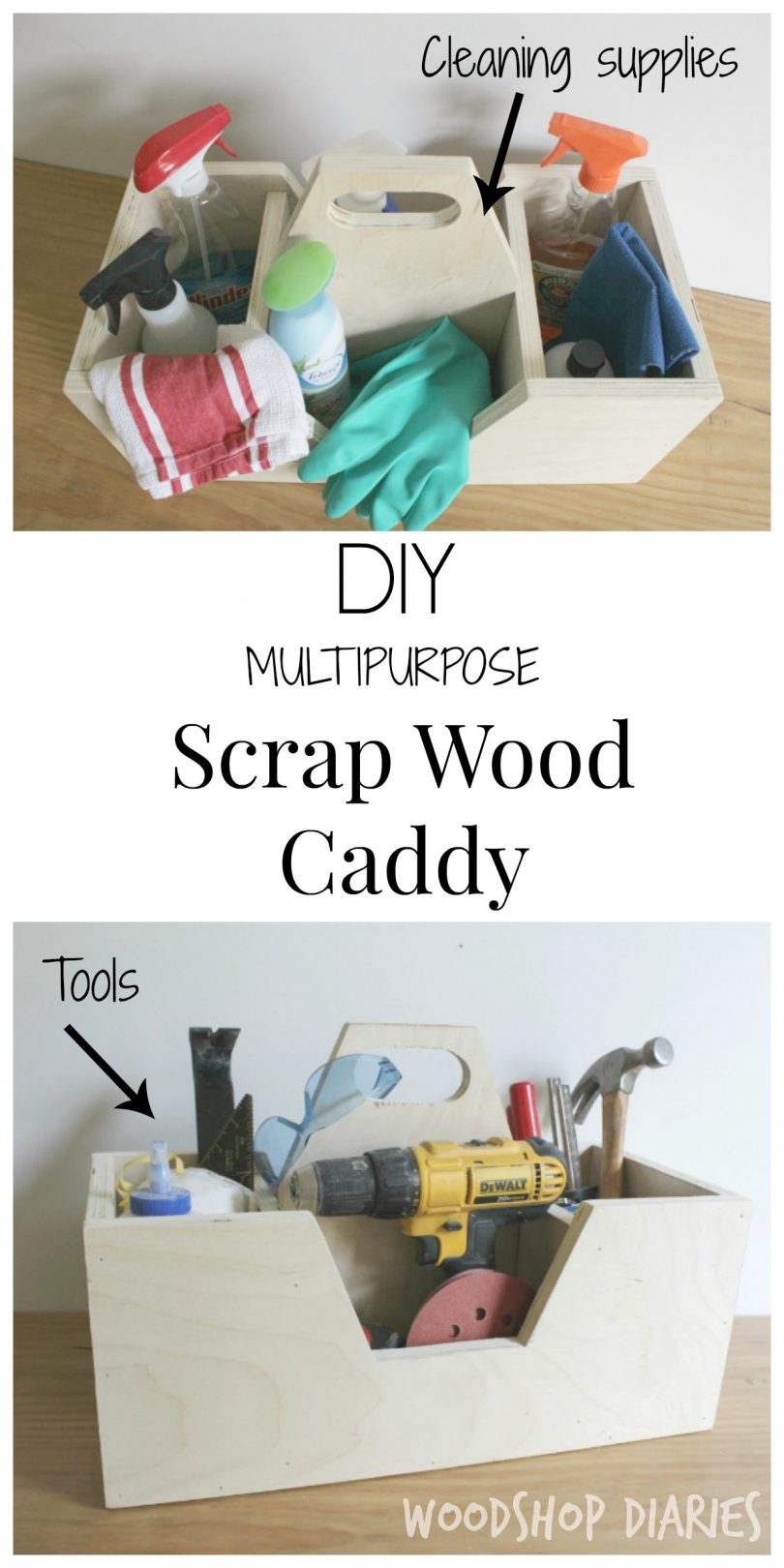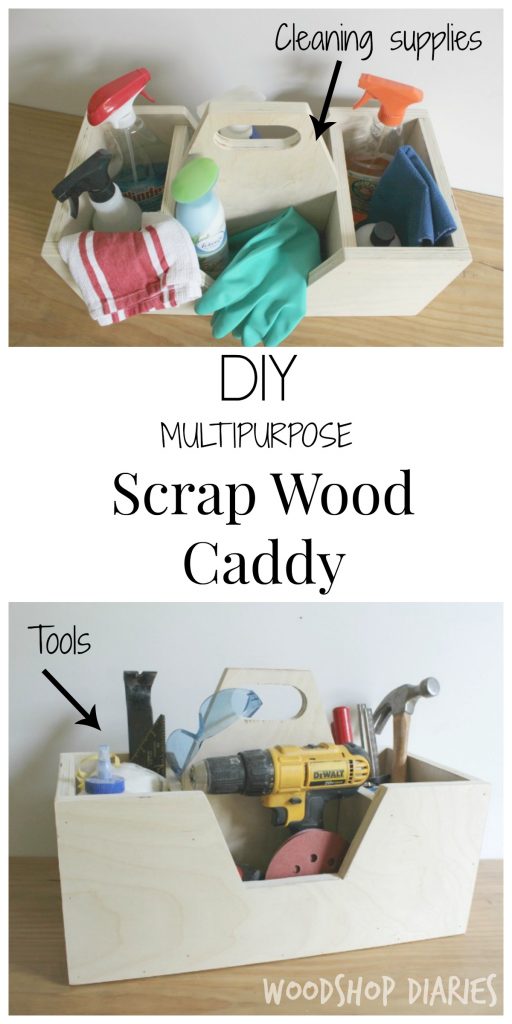 If you guys have any scrap wood projects you'd like to see, let me know in the comments!! I'd love to hear what kinds of things you'd like to build with your scraps!
.
Until next time, happy building!