I'm not good with kids.  Like, legit…I try.  Then it just gets awkward.  Like I'm trying to talk to a 10 year old and I ask if they can write their name yet.  Then I ask a 3 year old what they think about the stock market lately.  Like, I just…I'm not good.
.
I've not been around a lot of kids in my life, so I'm not sure how to interact.  But, while I may be bad at talking to kids on the appropriate age level, I can build kids' toys and that's really what they want anyway, right?  Toys > conversation.  Totally agree with that.
.
Side note: I mean, I'm not a real social person (like REALLY NOT), so almost anything is better than conversation in my opinion….HA.
.
So anyway…back to making kids' toys.  Like this DIY rocking horse…that's actually a DIY rocking DOG, not a horse.  Isn't it fun?  (Speaking of kid's toys, if you need some good toy storage, check out this DIY storage chest and this DIY toy storage cabinet. And if you need somewhere to hide diapers, check out this DIY diaper hiding cabinet, too!)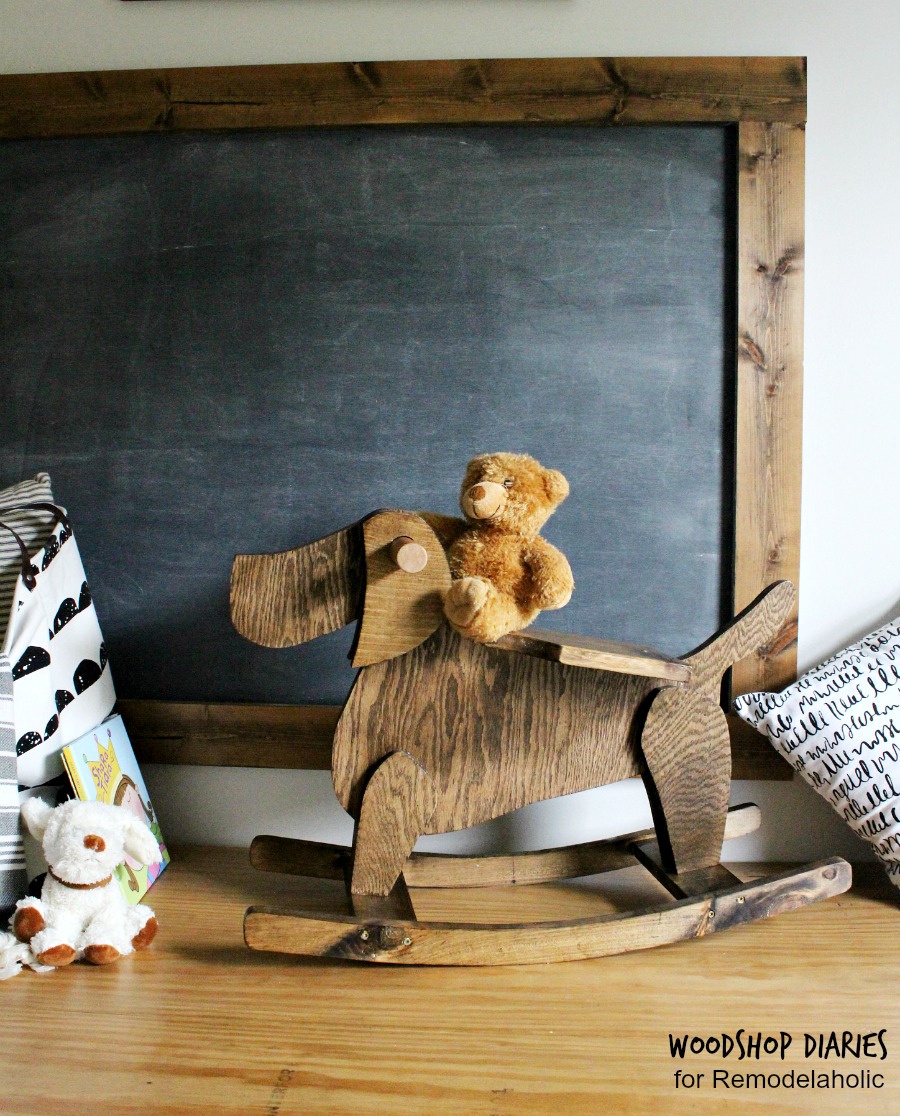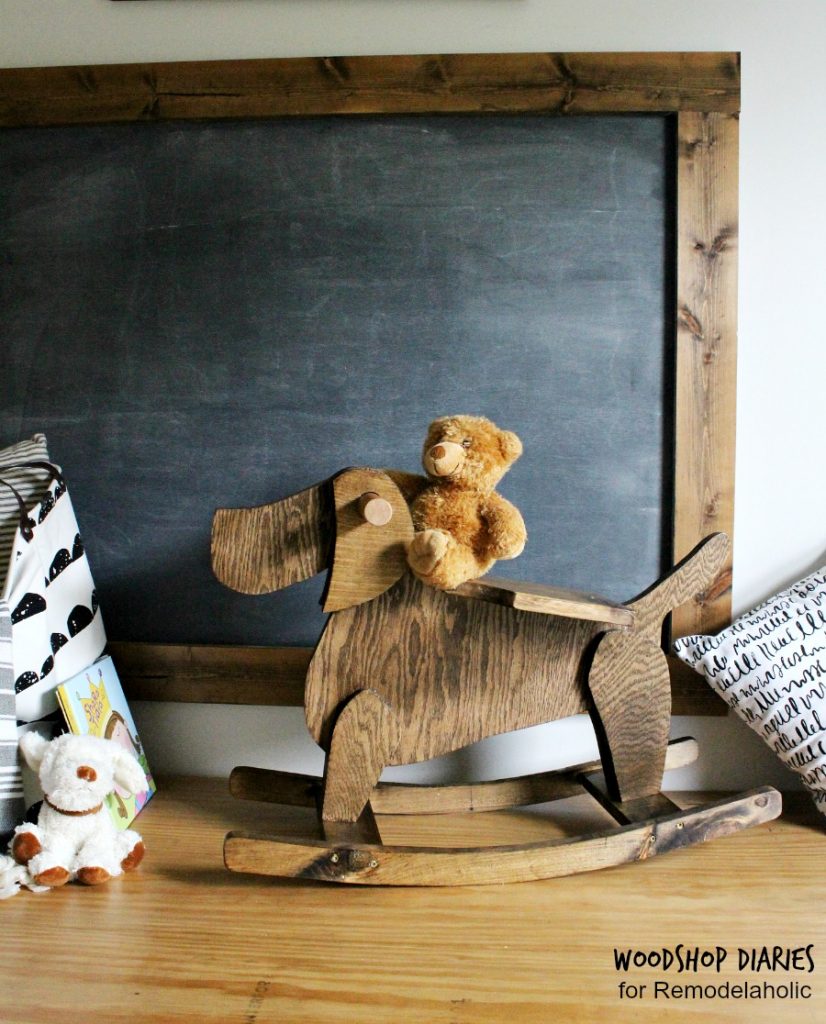 I built this recently for a friend's new baby and I loved that it was a different take on the standard "rocking horse" because this one is a dog shape.  The cool part is that you could tweak the design a little to look like different breeds if you wanted.  Kid's favorite toy can match kid's best friend 🙂
.
The build was simple and required only a few tools (mainly a jig saw and a drill).  I actually made the whole thing from scraps, too.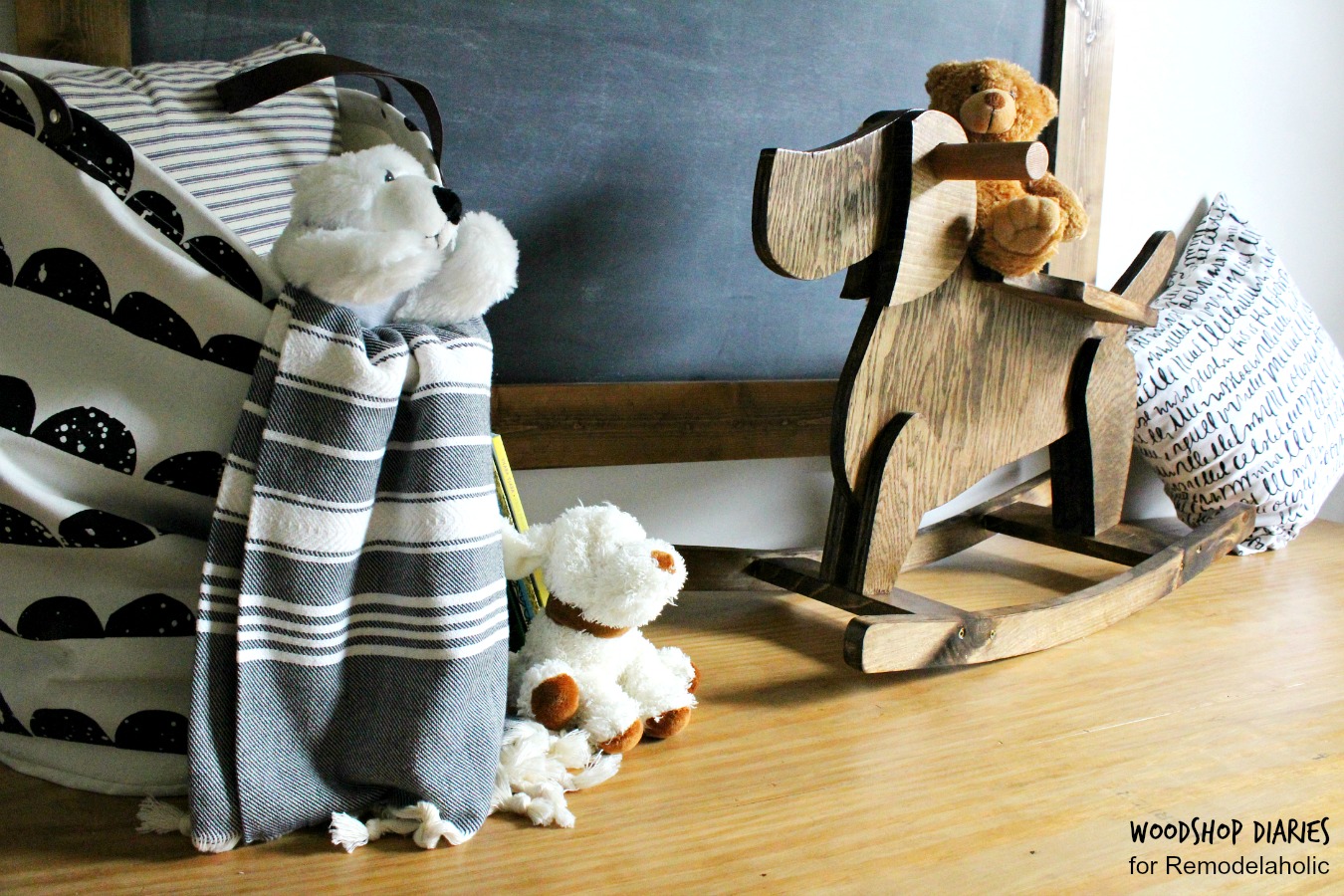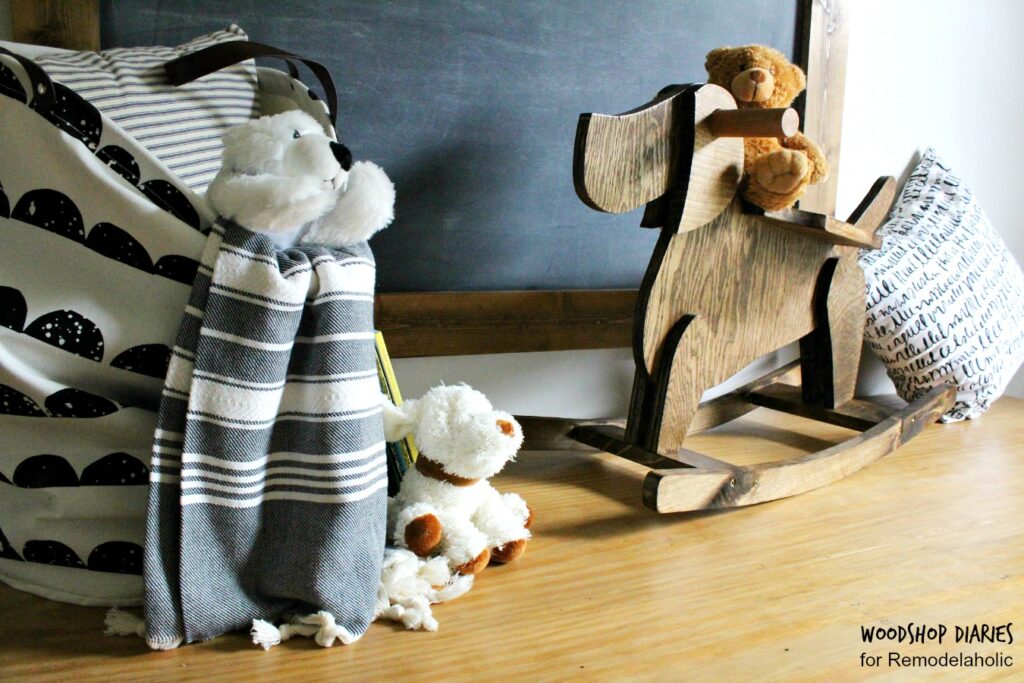 So, if you are like me and don't know what to do around kids (or even if you do), here's a great ice breaker.  Just hand it to them, smile, and let them enjoy themselves 🙂
.
You can grab the whole tutorial PLUS the template for all the shapes and cut outs over on Remodelaholic here.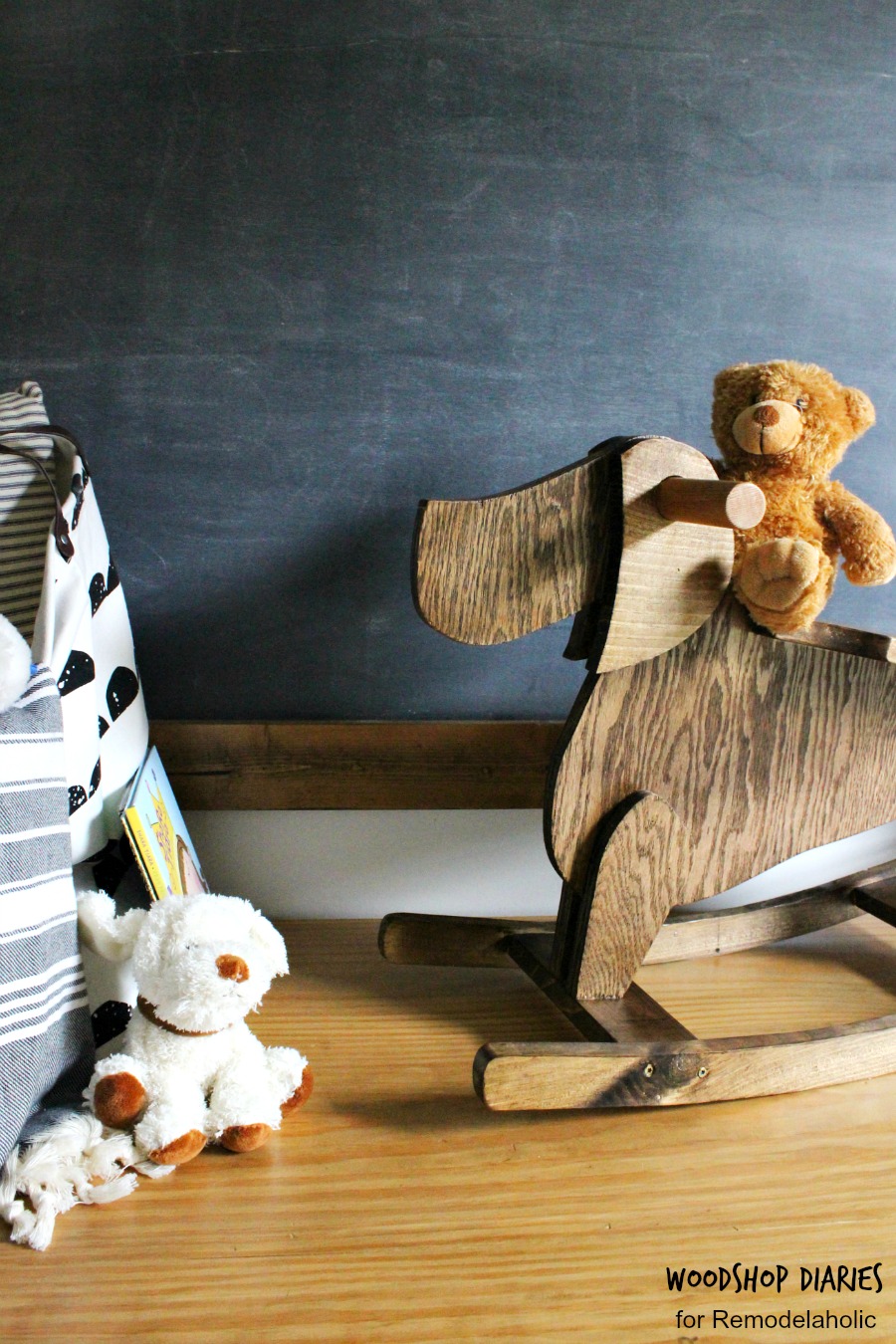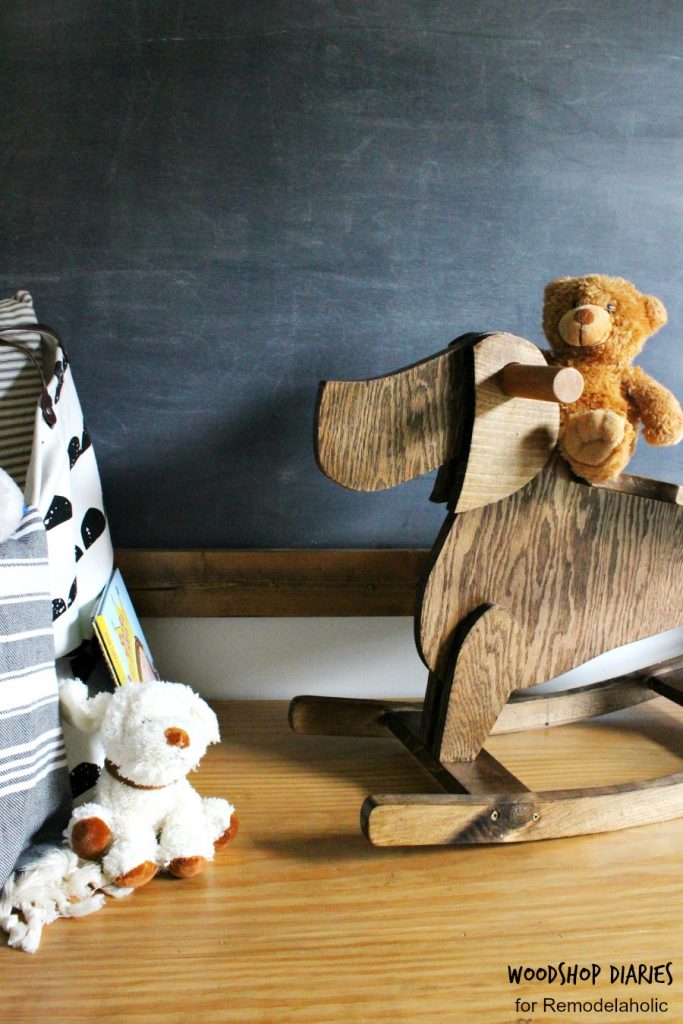 And in case you are wondering how sturdy this is, I'll go ahead and let you know that I sat on it and it held me up just fine 🙂  I didn't get a picture, but I'm sure it was interesting considering this thing is small enough for a small toddler.  I was only able to get one cheek on the seat…if you know what I mean HA.
.
Stay tuned for a few more kid's projects coming soon…just in case you need some more ideas!  Be sure to head over to Remodelaholic to grab the plans for this build and also I'd love if you'd pin this for later 🙂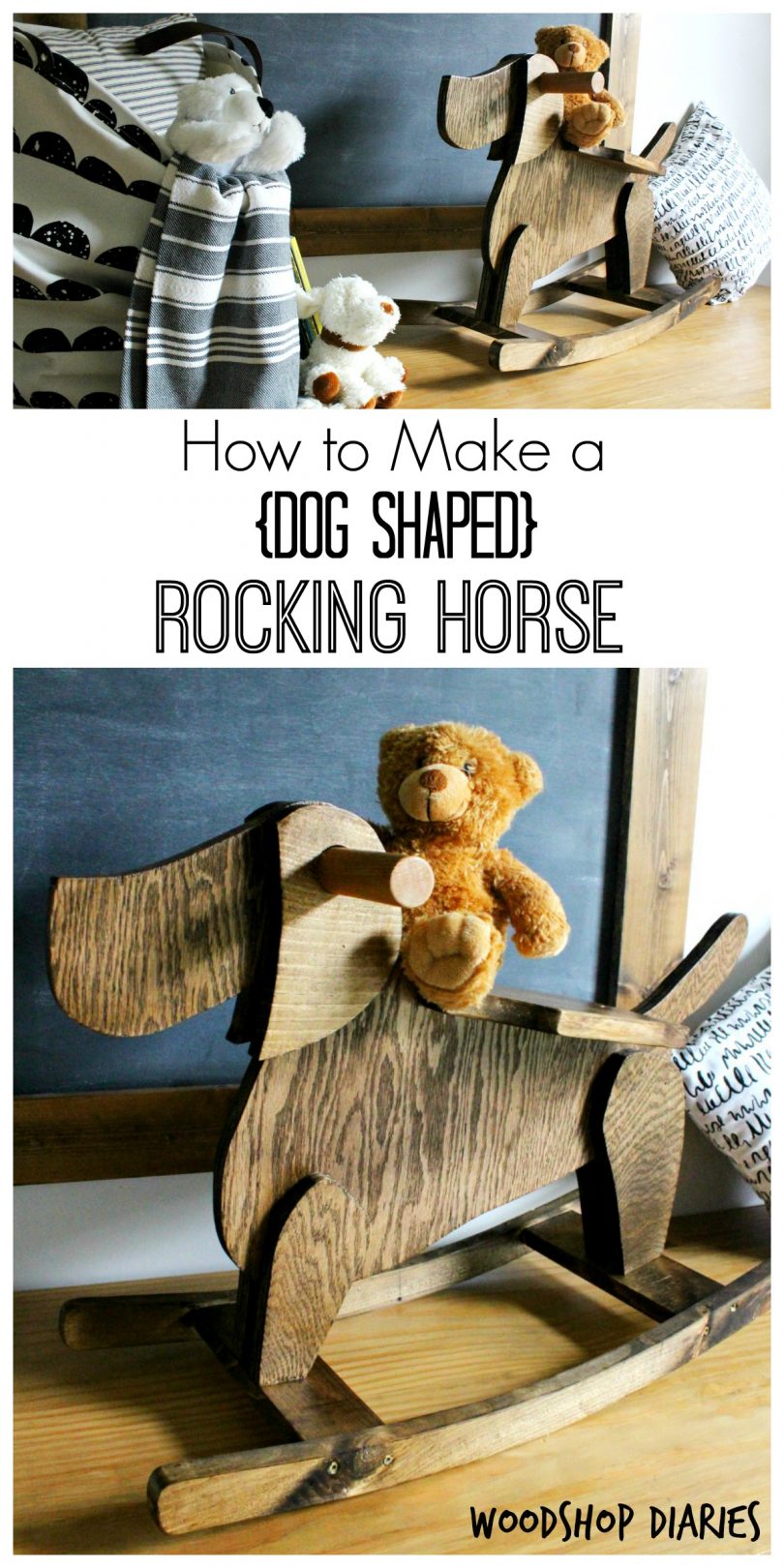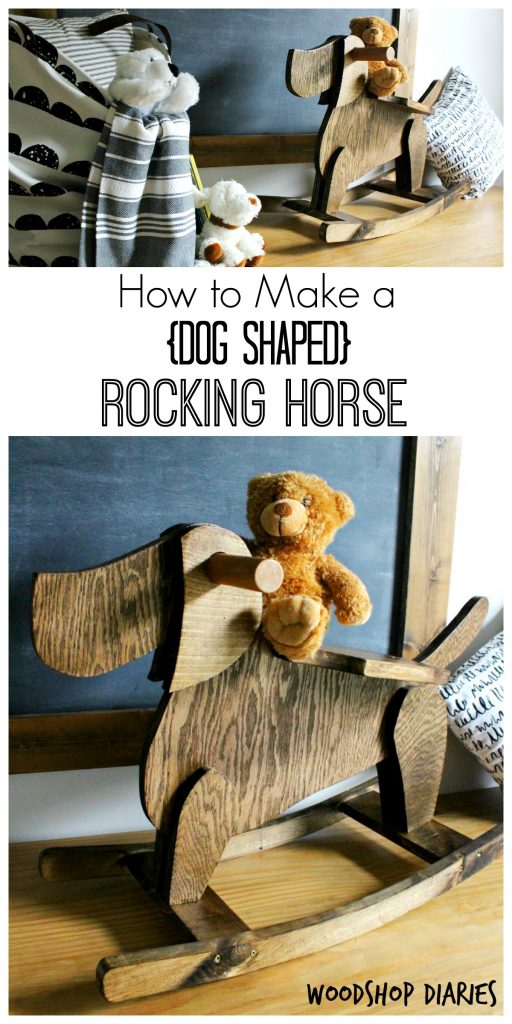 Until next time, happy building! 🙂