Christmastime is here! Get a jump on the decorating with these 10+ Easy Christmas DIYs you can make this weekend!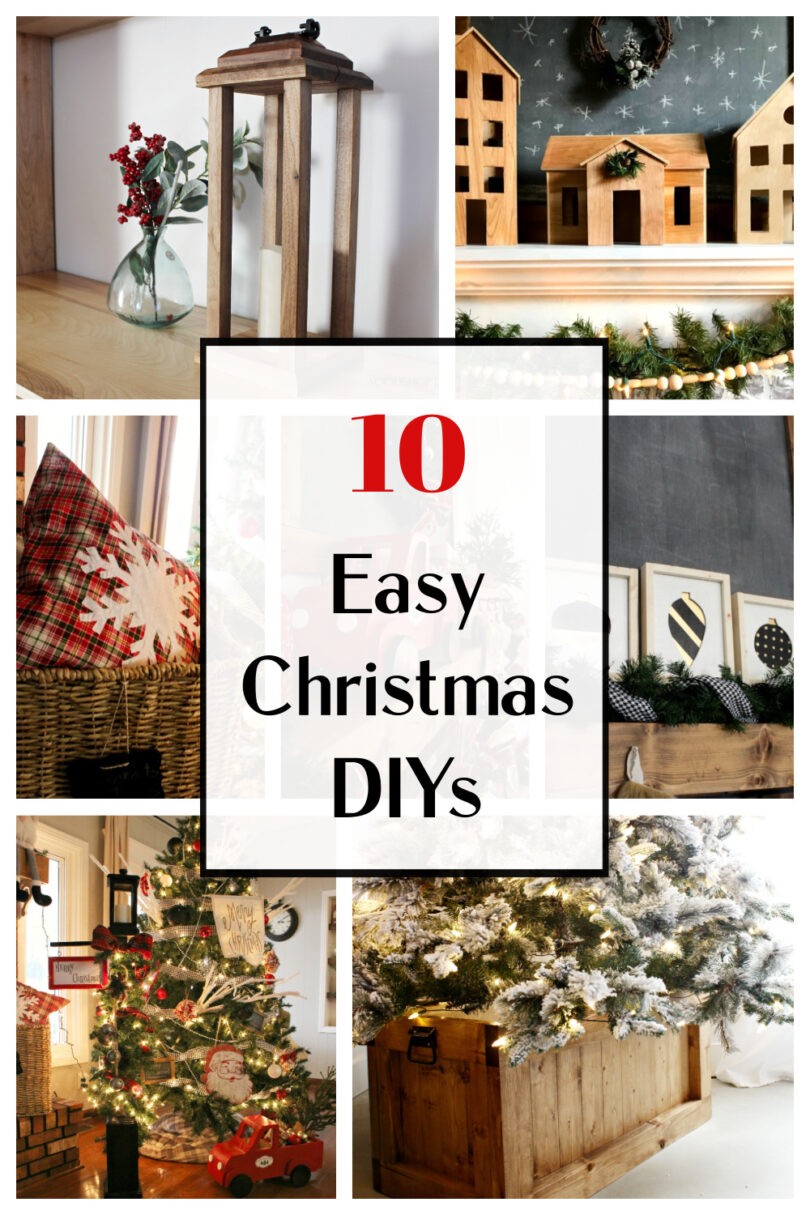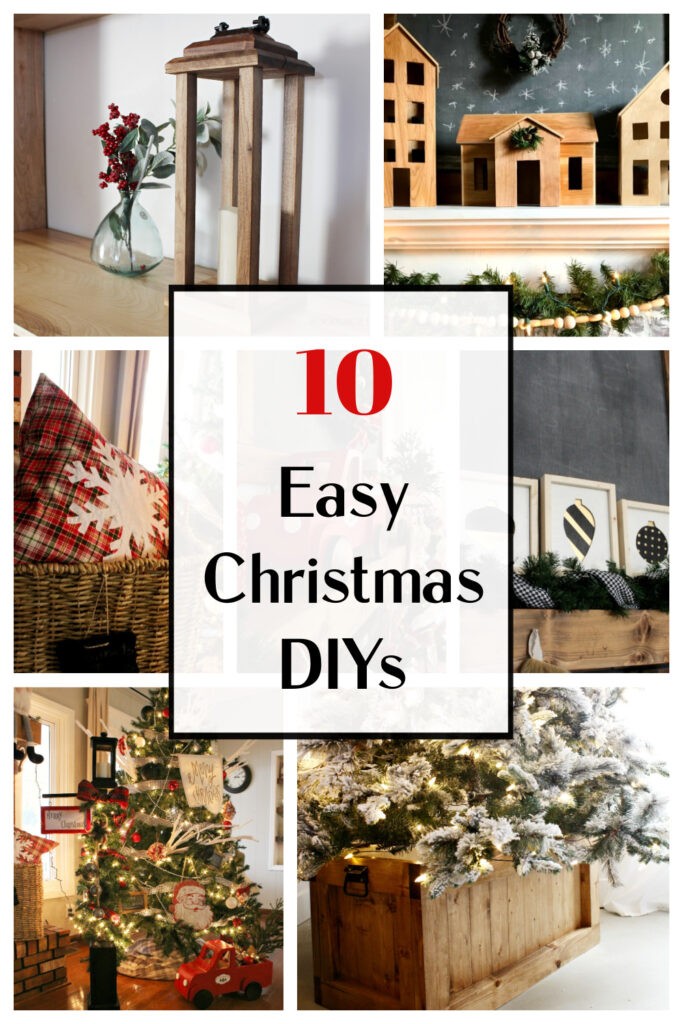 Each year, I like to make a seasonal project or two. Over the years, that can really add up haha!
.
So, I'm sharing a list of my top ten favorite DIY Christmas holiday projects in this post that I hope can inspire you to create one of your own!
.
Click on any of the easy Christmas DIYs project images or highlighted links to take you to the tutorial for how to build it 🙂
.
This post contains affiliate links. See policies.
PS: are you following along on my YouTube channel for all the latest DIY projects?? If not, head over and click subscribe so you don't miss out!
This might be my favorite Christmas project of all time. Made from scrap wood and wood glue (seriously…it's that easy), this adorable two tone tree shaped tiered tray is the perfect display for holiday cookies and candy.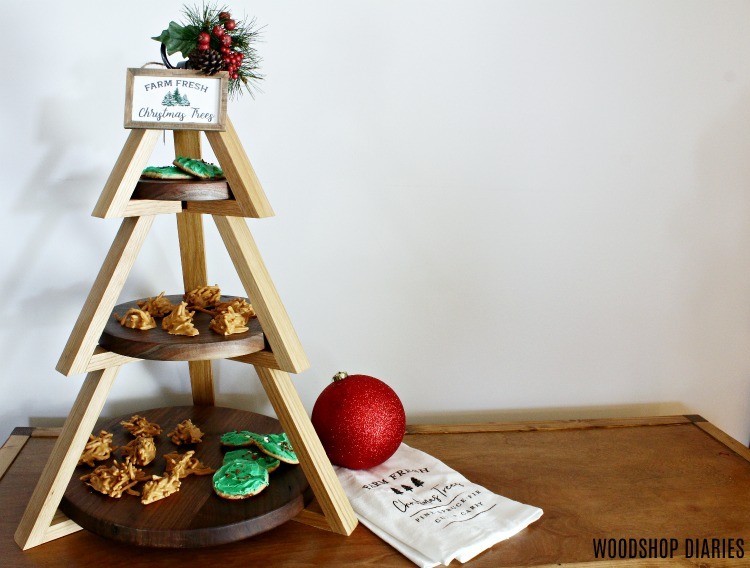 I even shared my favorite 3-ingredient candy recipe in the post *wink wink* Check out how to build the tray and make the candy here.
If the candy stand is my number one favorite, this is definitely my number 2. This scrap wood Christmas village is SO fun to make and, again, only requires some scrap wood and wood glue to make.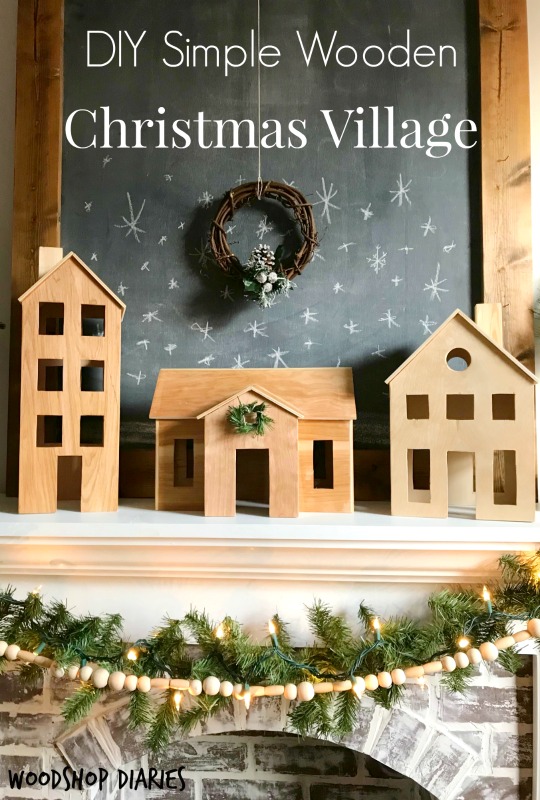 I'll show you how to get started making one of them, then you can get creative designing the rest in whatever shape you want! Grab the tutorial and details on this Wooden Christmas Village here.
Okay, so maybe this one is cheating just a little 🙂
.
This isn't necessarily a CHRISTMAS DIY, but it is the perfect size and shape to use as a Christmas decoration. Either way, you won't regret building one for your centerpiece, as a gift, or just to set on a dresser or console table because it's cute 😉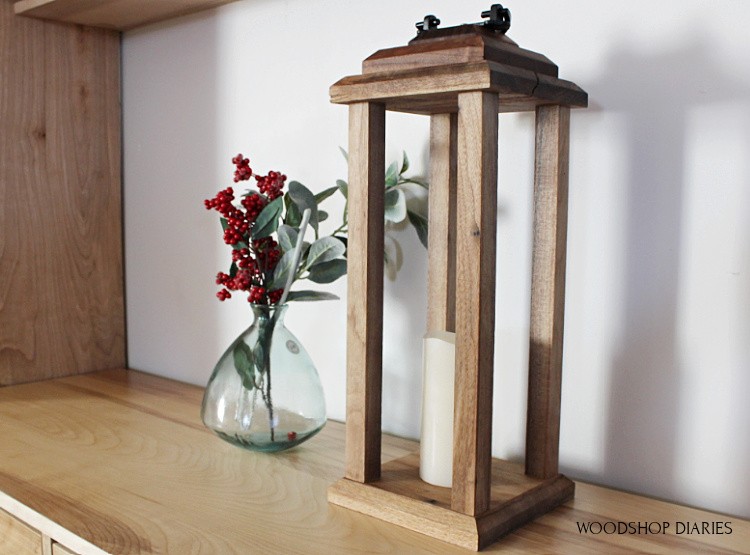 Click here for the plans to build this easy DIY wooden candle lantern.
Another fun scrap wood project (have you noticed a theme, here??), these easy ornament signs let you get creative with your colors, size, and shape.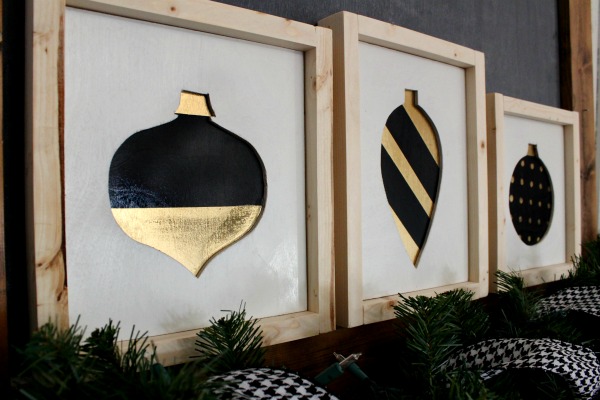 Mix and match to make these fit with your own Christmas style–whether you're more modern, traditional, rustic. This tutorial shows you how to make them, but your creativity lets you make them YOUR OWN.
This fun project uses some scrap wood and an old spindle to make an ADORABLE Christmas lantern post.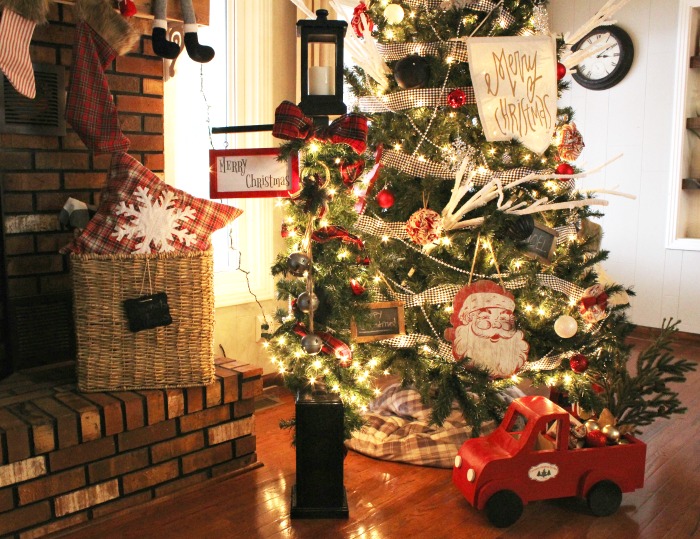 You can set this next to your front door, by the tree, or anywhere it'll be covered (it's probably not best out in the elements). Customize your own little sign to hang on it and stick a little battery candle inside.
.
Check out how to build your own Christmas lantern post in this tutorial.
This is one of my all time favorite furniture builds. Not only is it eye catching, but it's SUPER simple in design, and it doubles as both a Christmas Tree Stand, AND a hope chest.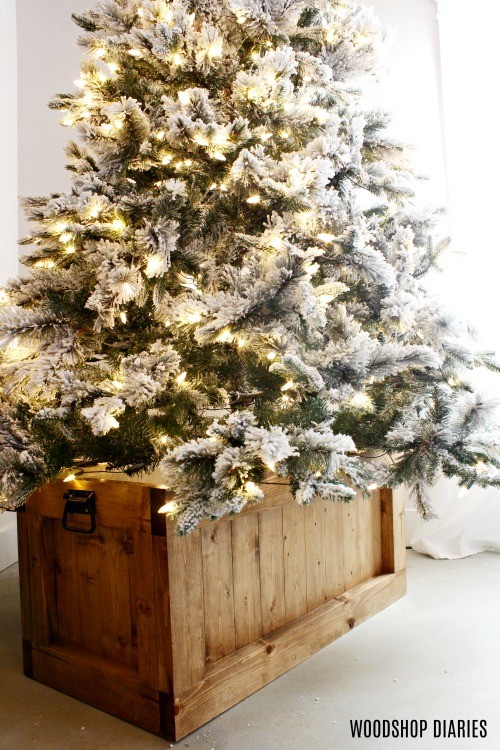 So, if you're limited on space, you can fill it full of your seasonal decorations, and when it's time for the tree, pull them out, set them up, and just stick the tree inside. No need to find floor space for BOTH the tree and the chest *wink wink*
.
Grab the free building plans for this hope chest Christmas tree stand here.
I shared a small, simple lantern above, but this one is quite a bit bigger and a little more detailed.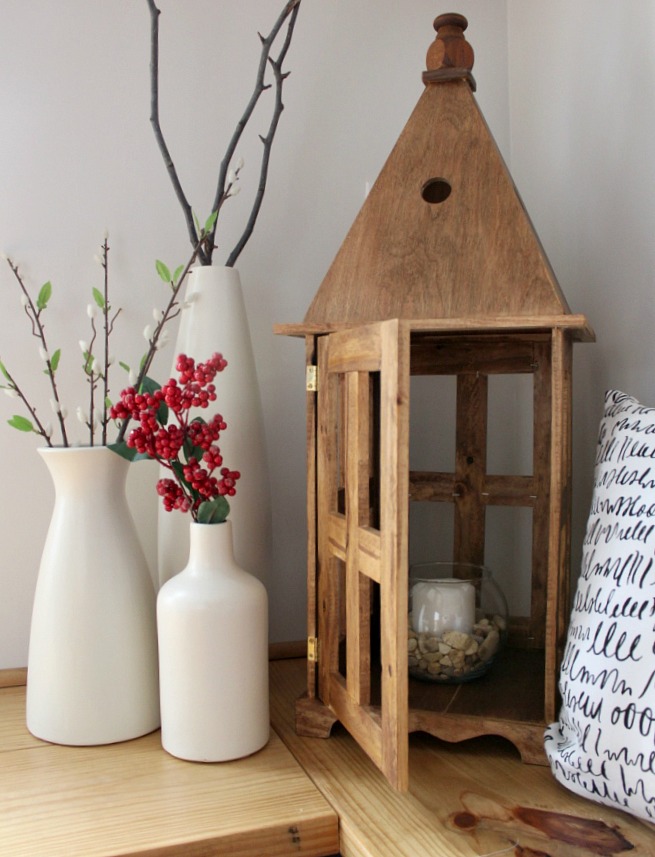 If you're looking for something a little more challenging and decorative, this is a really fun DIY project that's perfect for decorating for the seasons.
.
Check out the step by step tutorial to build this DIY wooden lantern here.
This is an oldie, but goodie. This DIY snowflake shelf was a project from years ago that I built simply from 1×4 boards.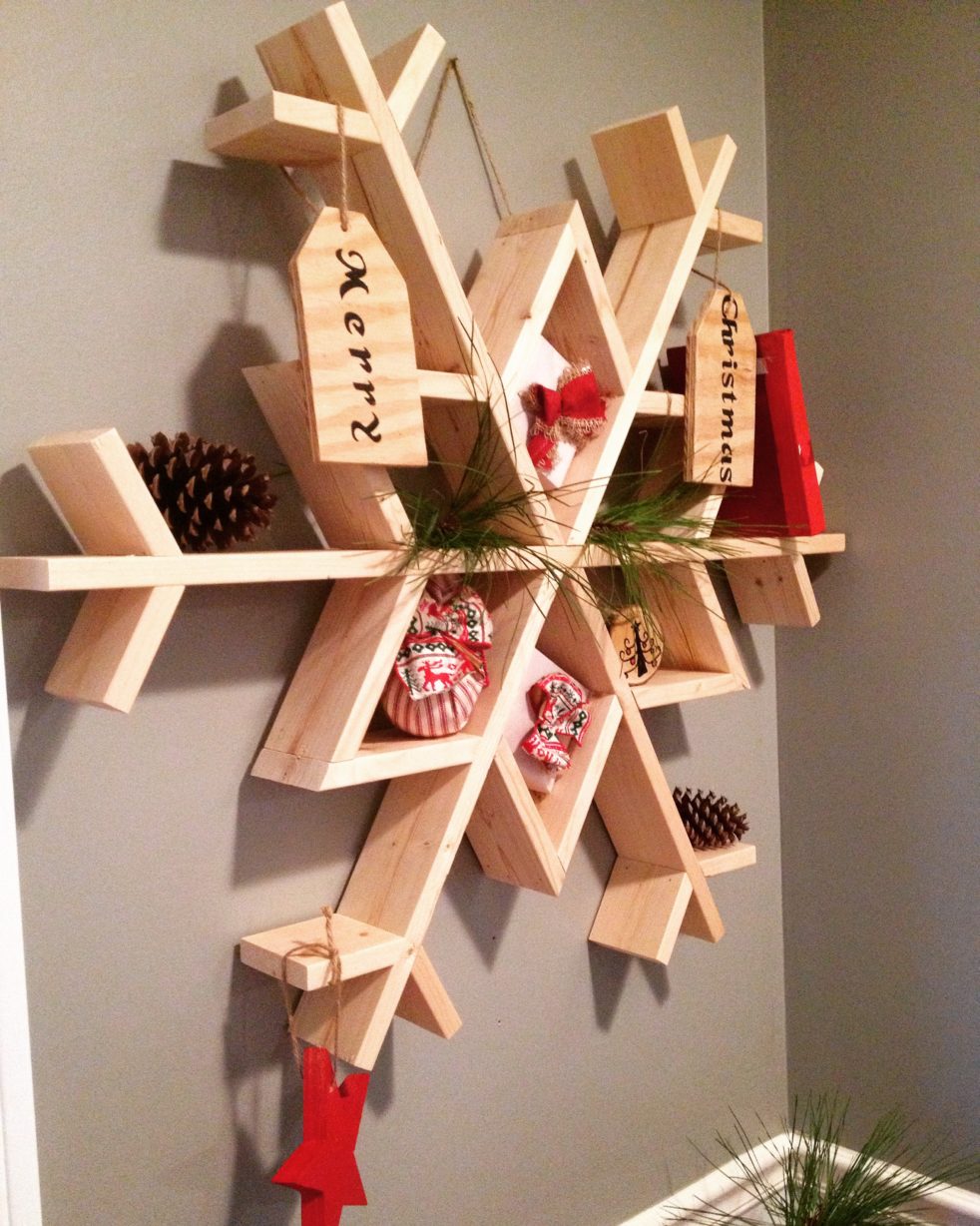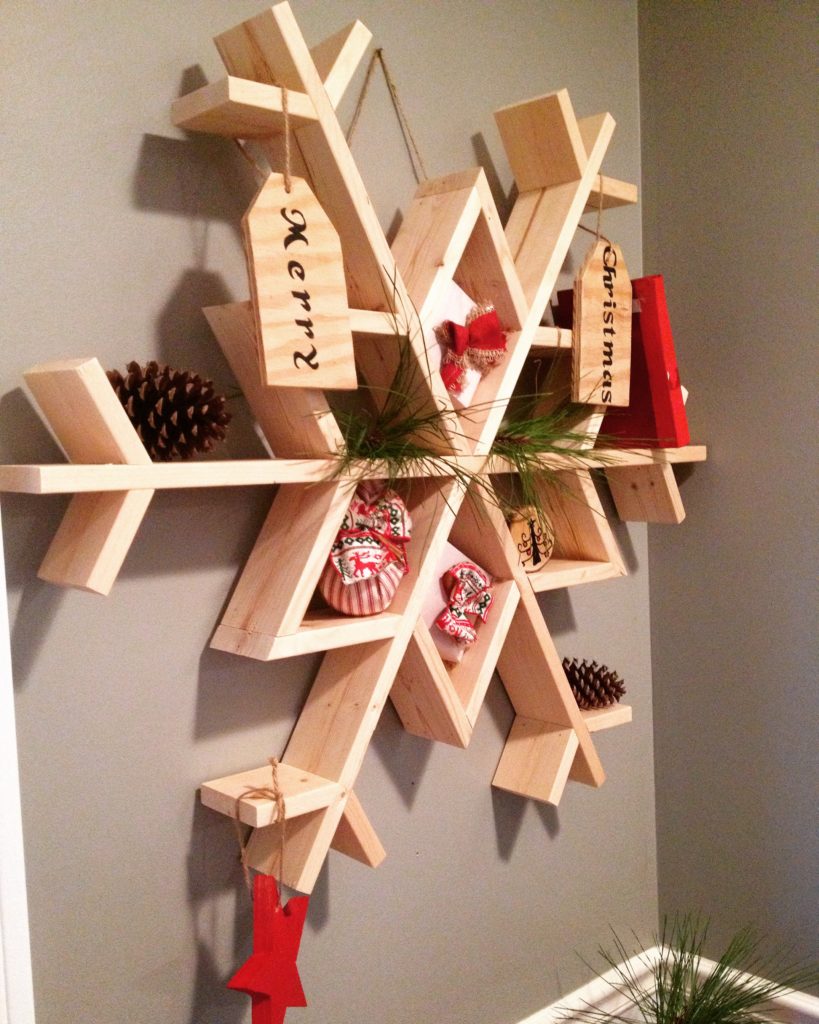 It's large, but so fun to make and decorate. If you've got a wall to fill, this is an excellent, easy Christmas DIY that you can easily make in a weekend, and leave up until spring!
.
Check out the DIY snowflake shelf plans here.
This project is a two in one–it's a simple stocking hanger box, BUT I made it cooler by making the box a trailer and building a little truck to "pull" it.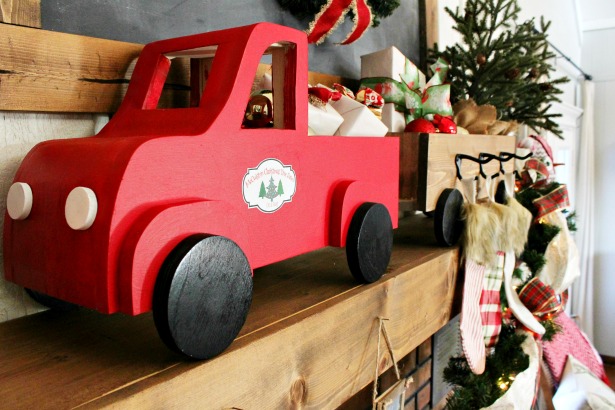 This project was so fun, but you have to get creative 😉 Check out this adorable DIY Christmas Truck and stocking trailer tutorial here.
Christmas DIY #10: Christmas Pillows
While I mostly deal with woodworking projects, I do really love to sew, especially in the winter months.
.
If you're up for an EASY sewing project, I've got two fun pillow cover ideas that are perfect for Christmas and winter.
.
This snowflake pillow cover is easy to make, but totally customizable with anything you want…not just a snowflake. Do a pumpkin or leaf for fall, a flower for spring, a dog, a cat…ANYTHING you want. Personally, though, I'm a fan of the snowflake 😉
And this Grinch pillow cover is an easy and fun DIY to try as well! If you're into sequins, this is the one for you 🙂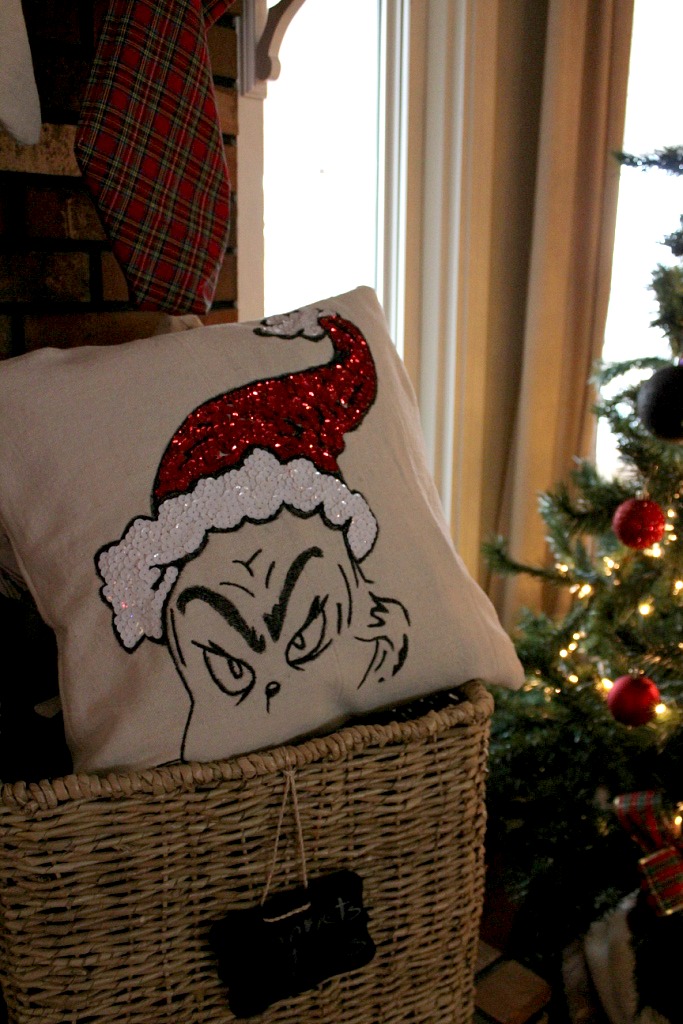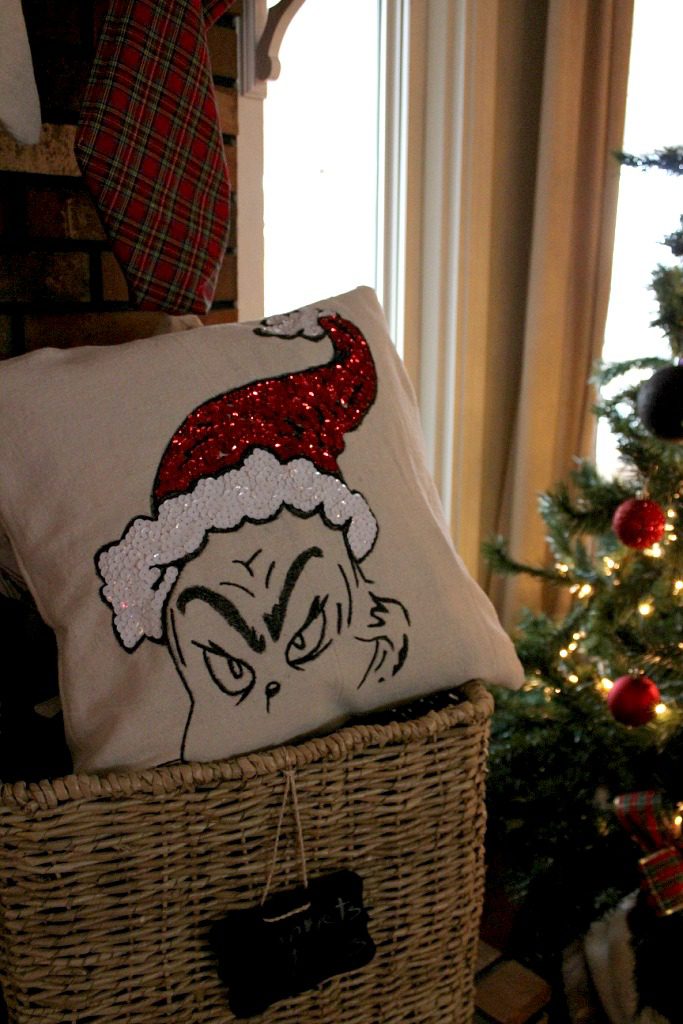 Now, I'm in the mood to make a few more easy Christmas DIYs to add to the list!
.
I hope you found your next project (or two!) from this easy Christmas DIYs list and if you enjoyed it and want to save this for later, be sure to pin it!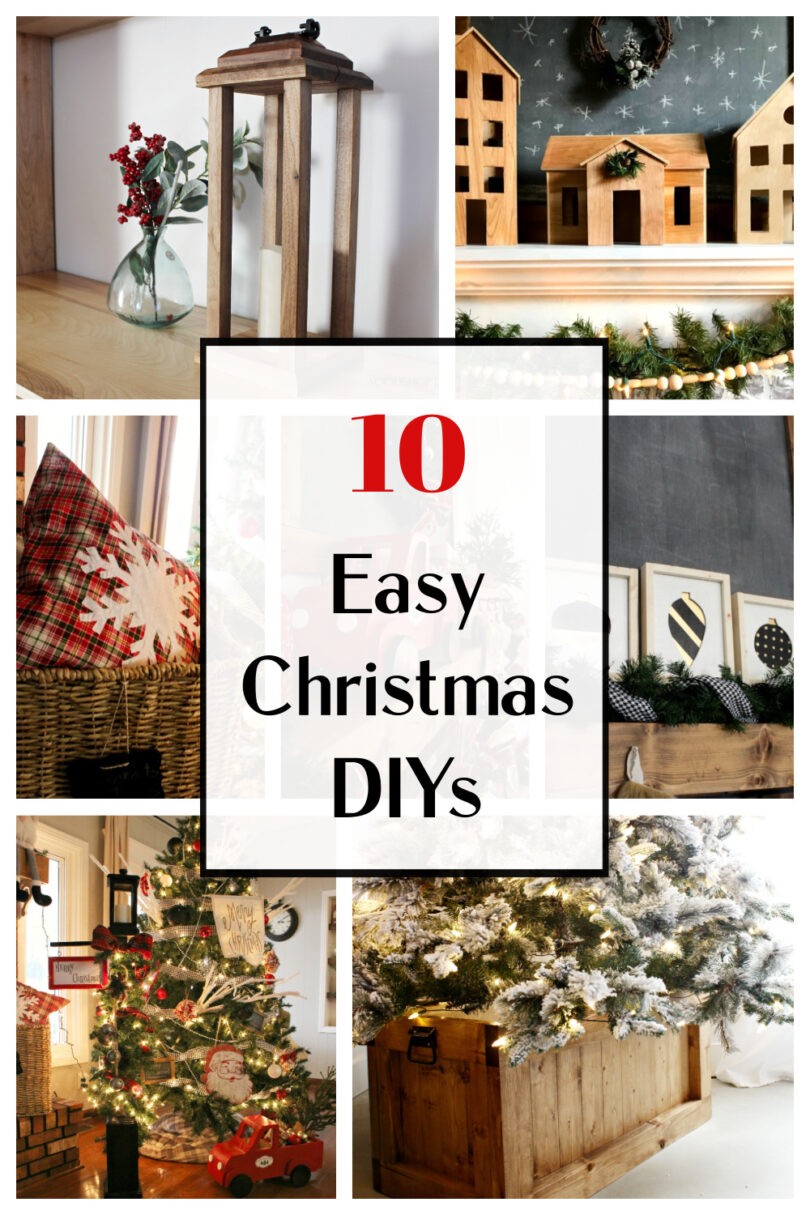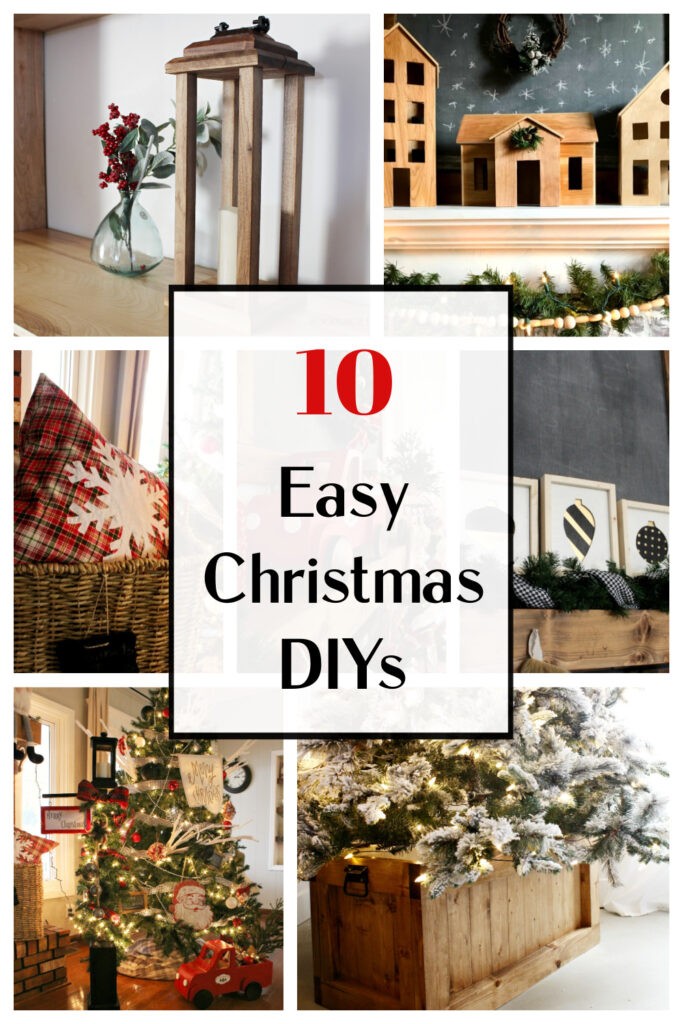 In the mean time, happy building, friends, and Merry Christmas! May this season bring you joy, hope, and sawdust 🙂