Want to build a super simple DIY light up Christmas art piece? I've got the project for you!
This post is sponsored by Build Something and contains affiliate links. See policies.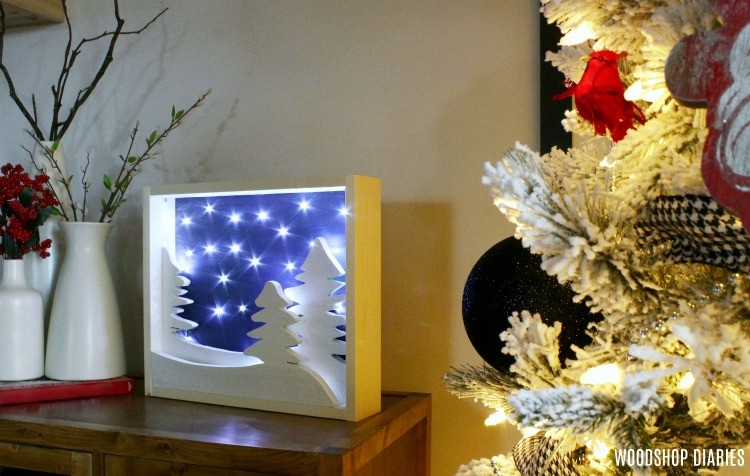 A couple years ago I saw a kind of wall art Christmas light up village thing at a store and thought it would be cool to make something similar. It had a ton of little intricate cut out details, but I'm too impatient for that, so I went with a more simple design with just a couple of trees.
.
Snowmen would have been cute for this as well. But, if you're into scroll sawing or intricate details, feel free to explore the possibilities. I'll be over here with my super simple trees haha.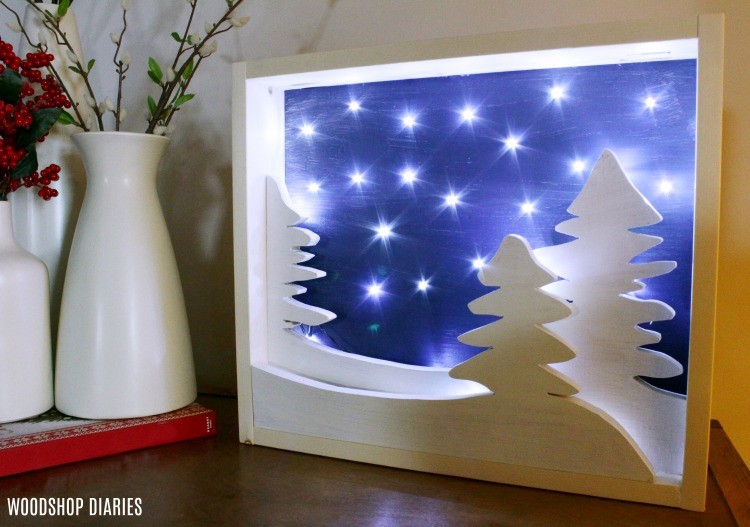 I'm sharing the free plans and a template for my trees over on BuildSomething.com if you'd like to build your own. And I've got a fun video showing how it came together here:
To get started I dug around in my scrap wood cart for a few pieces of ¾" plywood about the size I wanted my piece to be. I ended up finding a piece about 16 ½" wide and 14" tall that I used for the backdrop piece, and two more pieces similar in size for the two tree cut out pieces.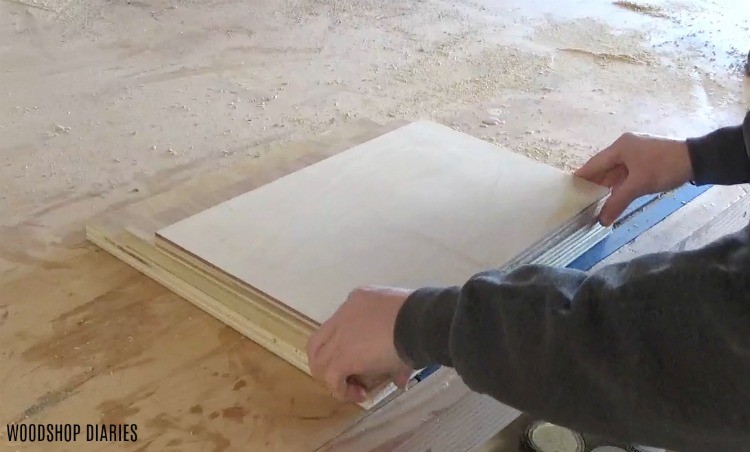 Besides some scrap plywood, you only need a few other things to complete this project:
1x4x8 board
(2) sets battery powered Christmas lights
.
And of course, you might want to play around with some paint 🙂 I had a really hard time deciding on my color scheme for this project. I originally painted the back drop piece black, but changed my mind later…you'll see in the video haha. I ended up assembling the piece then hating the black *face palm*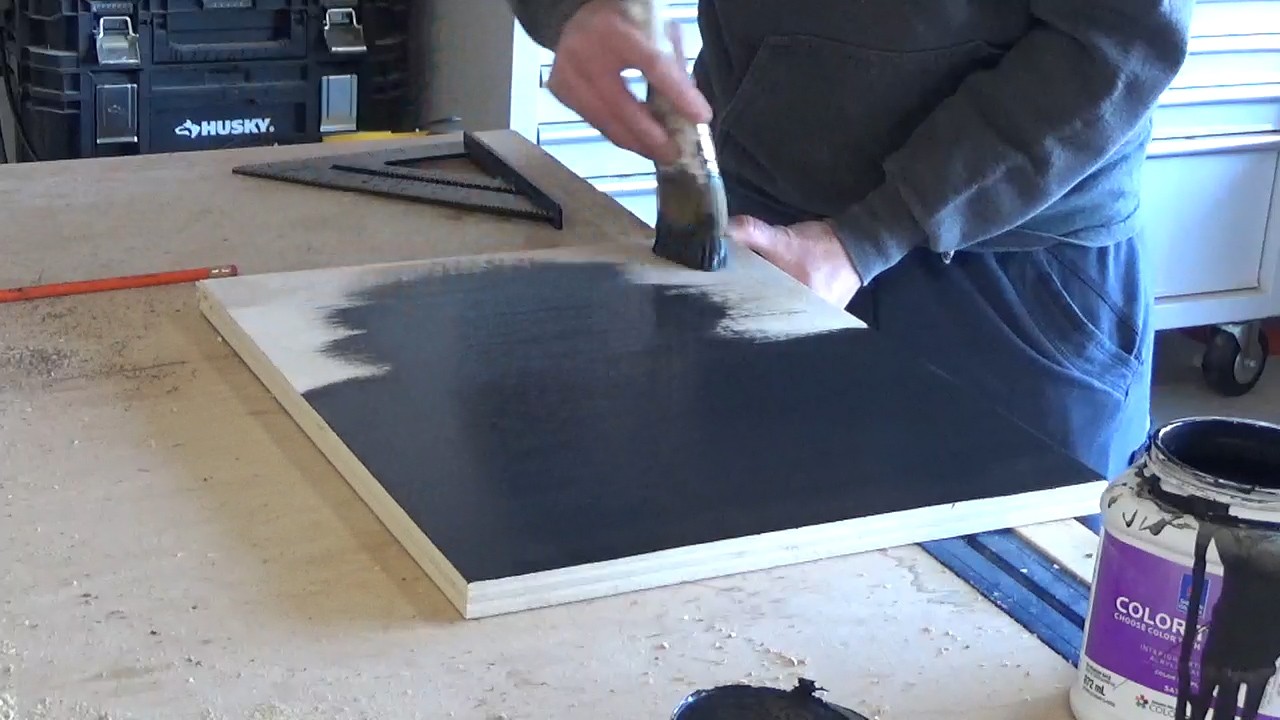 So I actually took the whole thing apart and painted the trees white and the back with a navy ombre effect. Basically, I painted the top half white and then started at the other half with navy paint and blended it in with the white as I worked my way up. Much better. It looks a little more like an ACTUAL night sky now haha.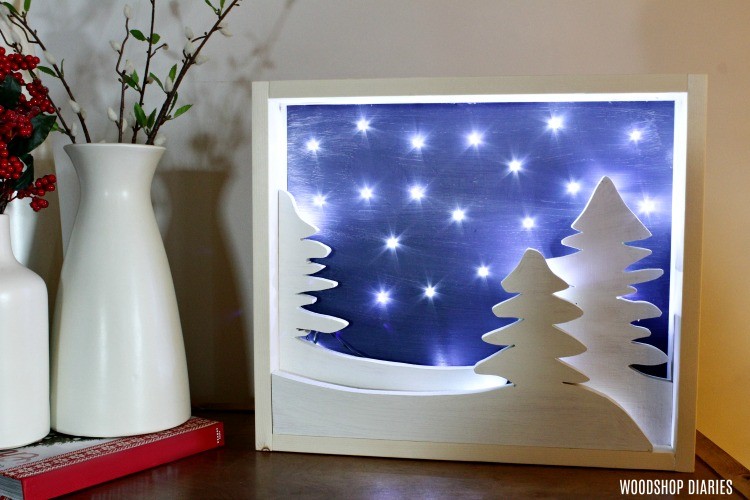 For the scene, I made the middle tree cut out a little larger than the front cut out piece so that it wouldn't be hidden behind the front tree. And to keep things simple, I just cut everything out with my jig saw. 
I freehanded the design (I'm not the best artist haha), and I traced my cut out onto a piece of paper and provided a template for it in the build plans linked here.  But obviously you can customize this part a thousand different ways. I think snowmen or a cool house design would be cute, too.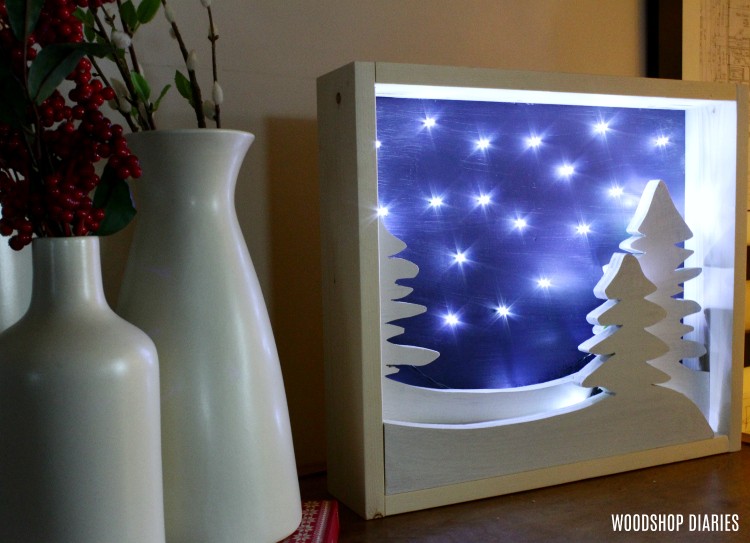 Also, I personally like this piece sitting on a console table, but you can definitely hang this on the wall as well. There's a little cut out cubby on the back side to slide the battery packs for the lights into.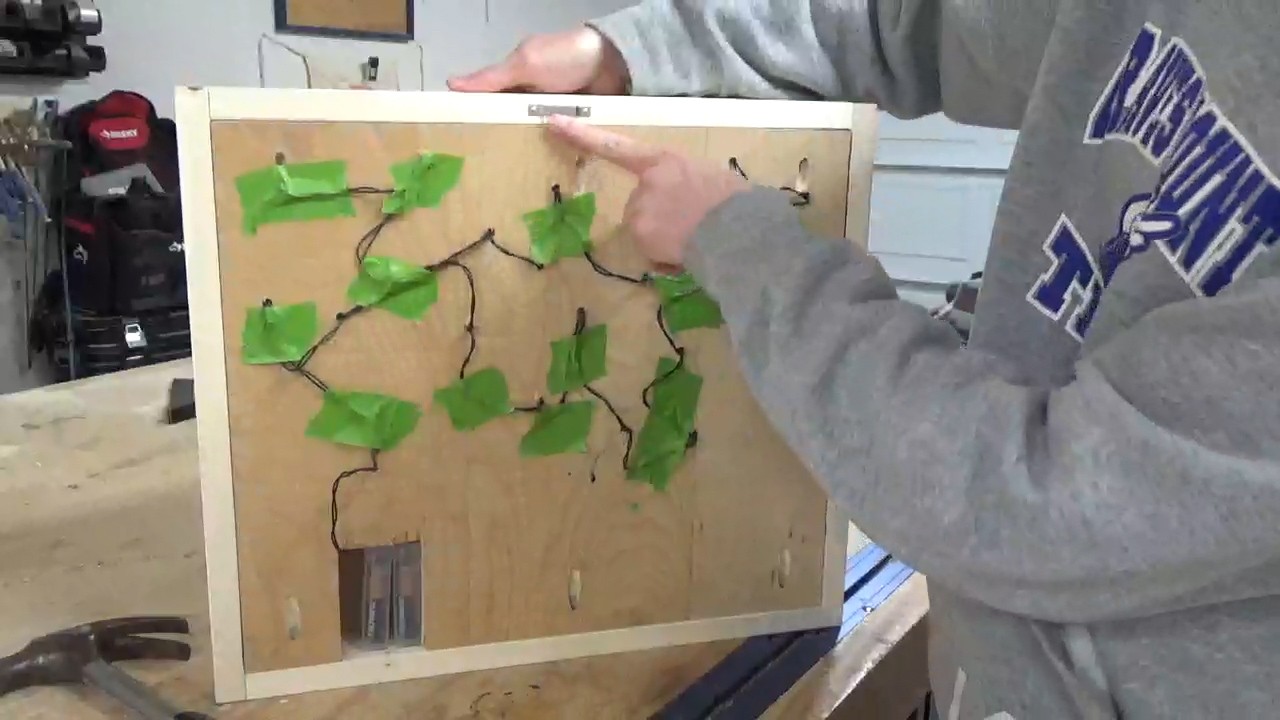 So you can put a little sawtooth hanger on the back side to easily remove it from the wall, flip the battery packs on, and set it back in place. PS don't judge my painter's tape haha. You can use staples to keep it a little classier in the back with all the wires if you'd rather.
.
I show how easy this is to switch on and off in the video linked here (and shown above) if you want to check it out.
.
And if you'd like some more Christmas project inspiration, here's a few more of my favorites:
You've still got time to whip up a fun Christmas project, so if you like light up decor, be sure to head over to Build Something to grab the plans for this one. You can easily have one built in an afternoon!
.
I'd love if you'd pin this project for later or share it on one of your favorite social channels 🙂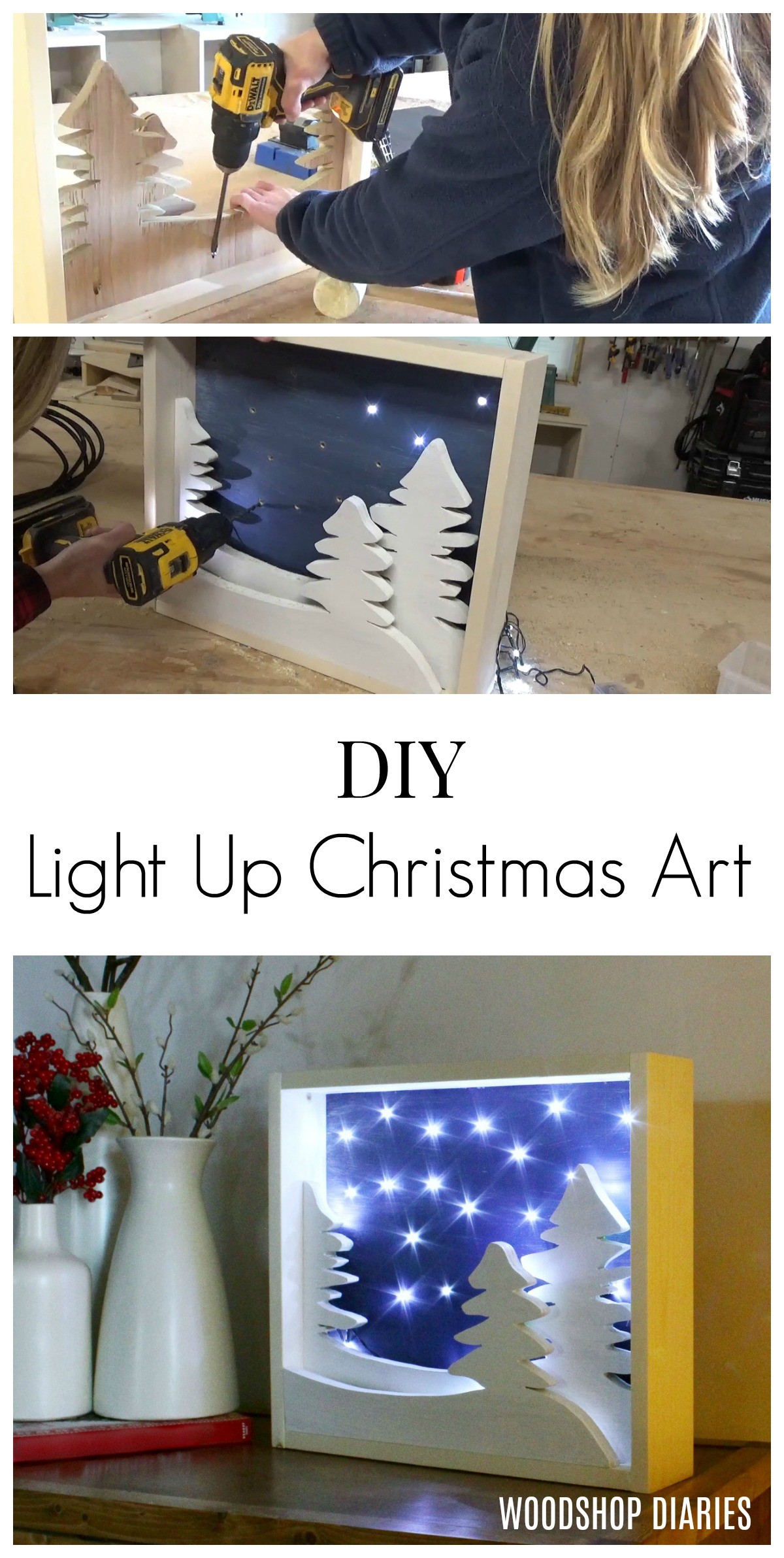 Until next time, happy building AND Merry Christmas 🙂