Confused about lumber sizing? You aren't alone!
In this post, I'm sharing common sizes of lumber so you know exactly what you're working with when buying or building with wood.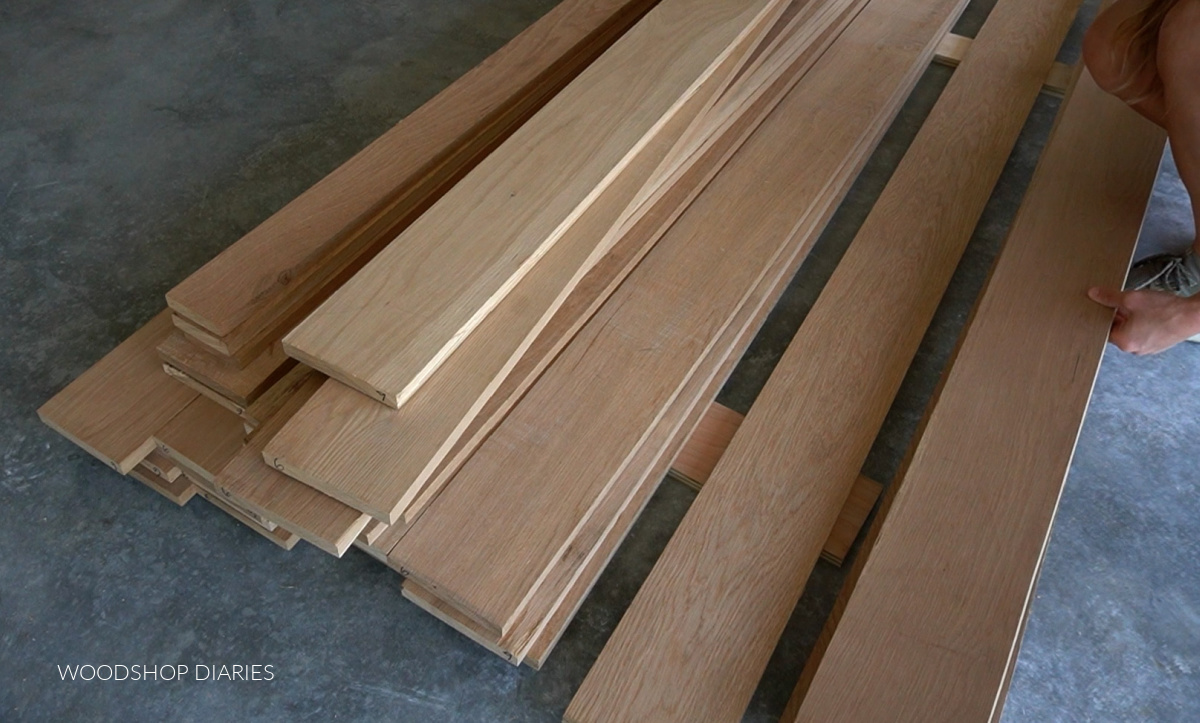 One of the most confusing (and most often asked about) things about buying and working with lumber is understanding the sizing. Don't get overwhelmed, though.
Lumber sizing may seem confusing at first, but it's not difficult once you realize what you're looking at.
This post contains affiliate links. See policies page.
Types of Lumber
The way lumber is dimensioned and sold will vary depending on where you're shopping for it and what you're buying.
Construction Lumber
Construction lumber is wood that is commonly used to build homes and structures. Hence, the name "construction lumber." Ha!
This is what you see at the big box stores and building supply centers–things like 2x4s and 1x6s, etc.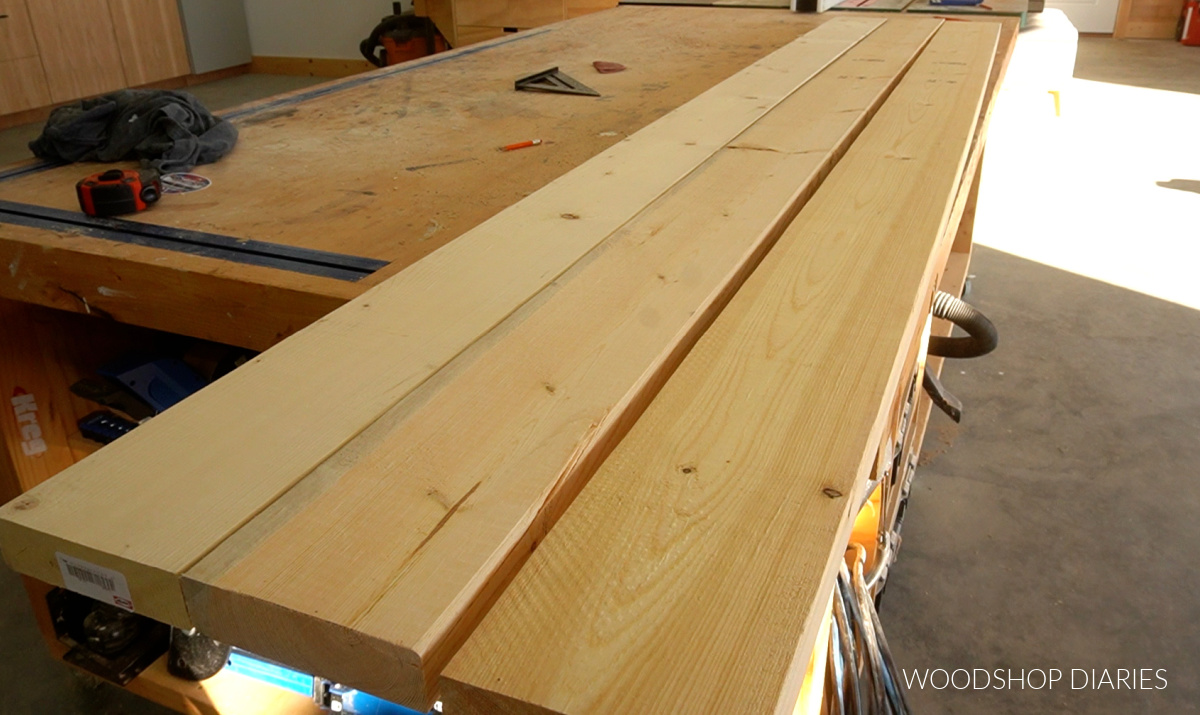 Depending on your location, construction lumber is usually cut from softwoods like spruce, pine and/or fir wood. Many times, these three are lumped together under the acronym SPF and have their own grades (levels of quality).
Common boards are a lower grade and allowed to have a certain level of defects (like knots). Select boards are a higher grade and allowed little to no defects.
MDF
MDF is medium-density-fiberboard. This is a manufactured wood product made from wood fibers mixed with resin and pressed into a sheet.
Basically, it's sawdust and glue pressed together. So, it's quite heavy!! Whether it's considered "real wood" is up for debate, but it is made from real wood fibers, so there's that.
I don't personally use MDF much in my own projects, but it's a budget friendly alternative to plywood for project, especially if you plan to paint.
Plywood
Plywood is a manufactured material made from laminated wood veneer with alternating grains. The plies, or layers of material, are glued together with alternating grain patterns to promote stability.
For this reason, wood movement with plywood is minimal–but that's another topic for another day.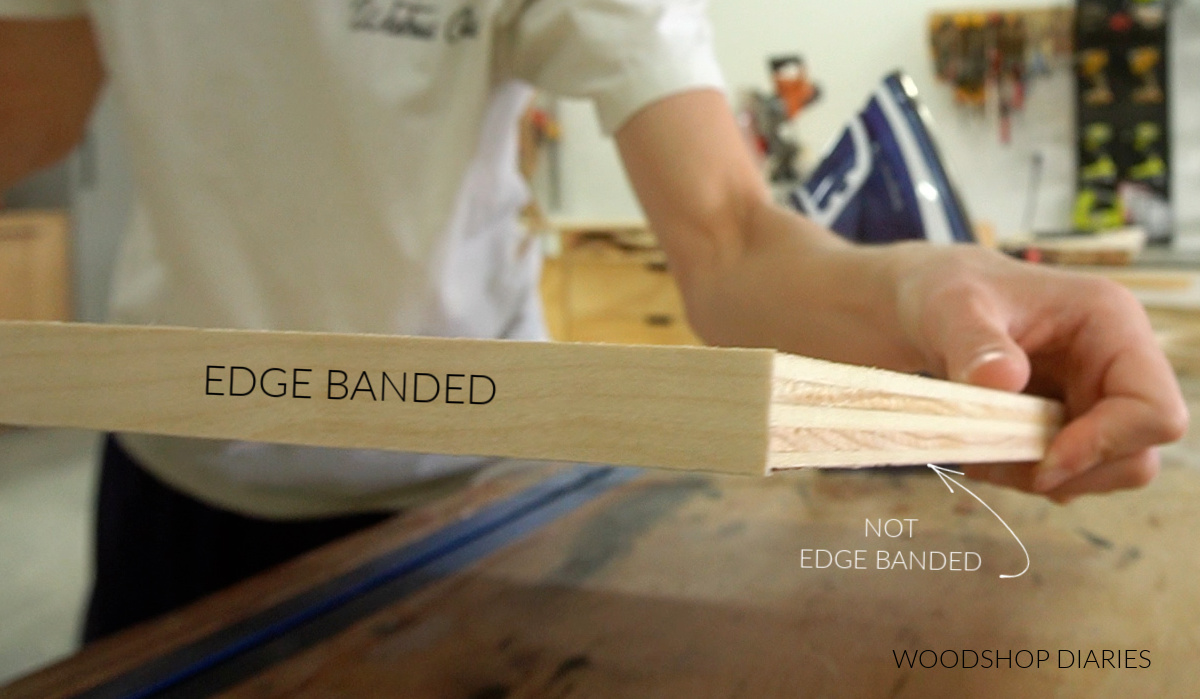 Plywood can have a different number of layers depending on the thickness and type.
In some cases, some of these layers may be MDF, but in many cases, especially with higher grades, the layers are real wood. So ultimately, plywood IS real wood. It's just not one solid piece.
Hardwood
Common hardwoods used in furniture and cabinet building are oak, maple, walnut, cherry, hickory and birch. These aren't the only hardwoods, but they are the most common for furniture (at least where I live).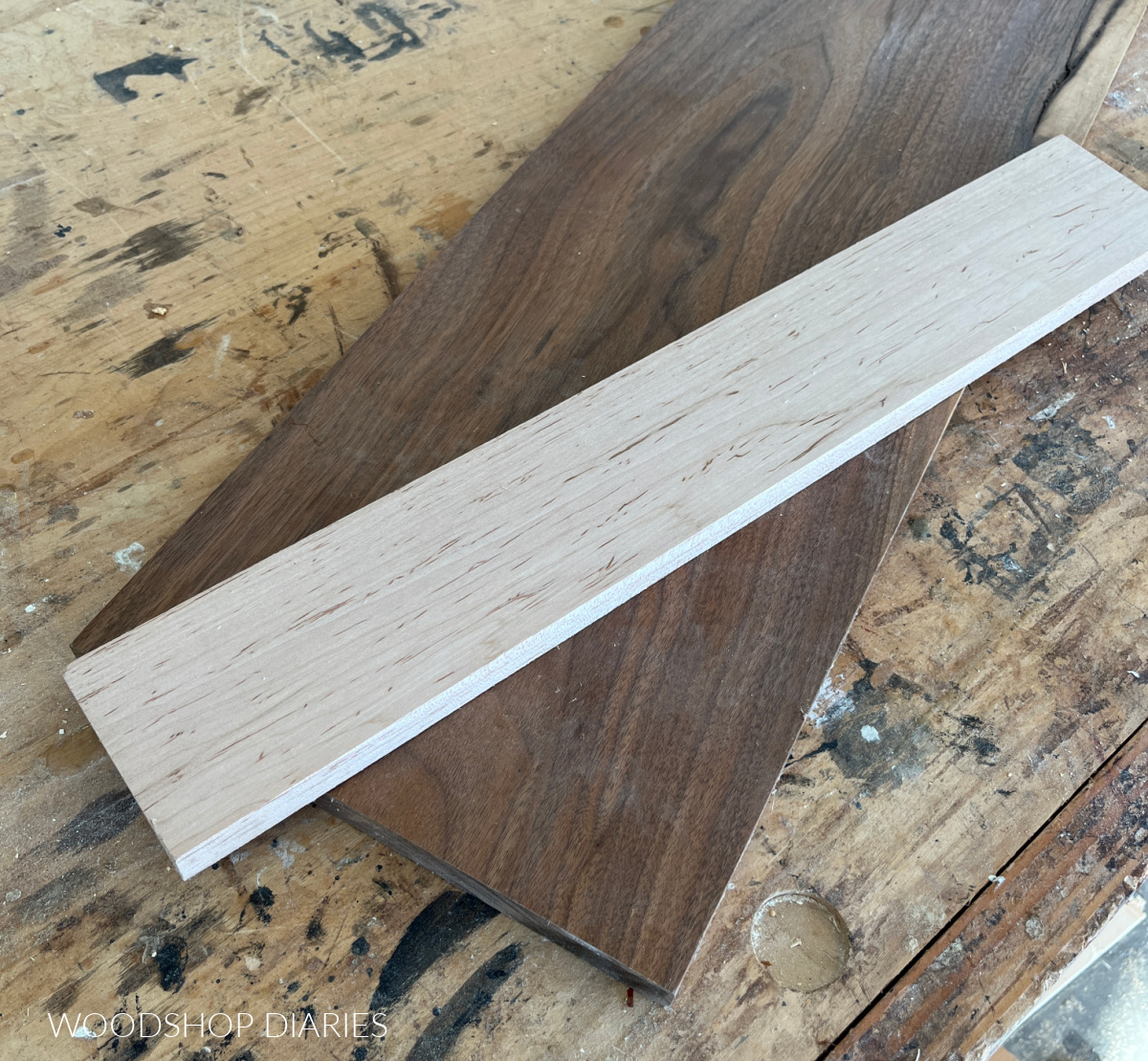 Hardwood trees lose their leaves every year and they grow slower and denser than softwood. This makes the wood heavier, harder, and with tighter grain patterns than softwood.
For this reason, hardwood tends to be much more expensive and harder to find than softwood.
Lumber Sizing
Construction lumber and basic building materials are cut to standard nominal sized boards in 2 ft length increments from 8′ to 16′.
Hardwood and specialty woods don't have "standard sizing" many times. So these are usually sold in linear feet or board feet. I'll discuss this more below.
Nominal vs Actual Dimensions
When purchasing construction lumber (like 2x4s or 1x6s, etc.), these come in standard sizes. However, the "sizes" are what's called a nominal dimension–these aren't the ACTUAL dimensions.
An example of a nominal dimension is a 2x4x8.
The first number is the board thickness.
The second number is the board width.
The last number is the board length.
Nominal dimensions are roughly what the boards measure before they are surfaced and milled down to final size. So the ACTUAL size is slightly smaller than the nominal dimension.
This seems confusing, but once you use them a few times, they're pretty easy to memorize.
Construction lumber comes in three common thicknesses–1x, 2x, and 4x.
1x nominal = ¾″ actual
2x nominal = 1 ½″ actual
4x nominal = 3 ½″ actual
These boards are cut to seven common widths–x2, x3, x4, x6, x8, x10, and x12.
x2 nominal = 1 ½″ actual
x3 nominal = 2 ½″ actual
x4 nominal = 3 ½″ actual
x6 nominal = 5 ½″ actual
x8 nominal = 7 ¼″ actual
x10 nominal = 9 ¼″ actual
x12 nominal = 11 ¼″ actual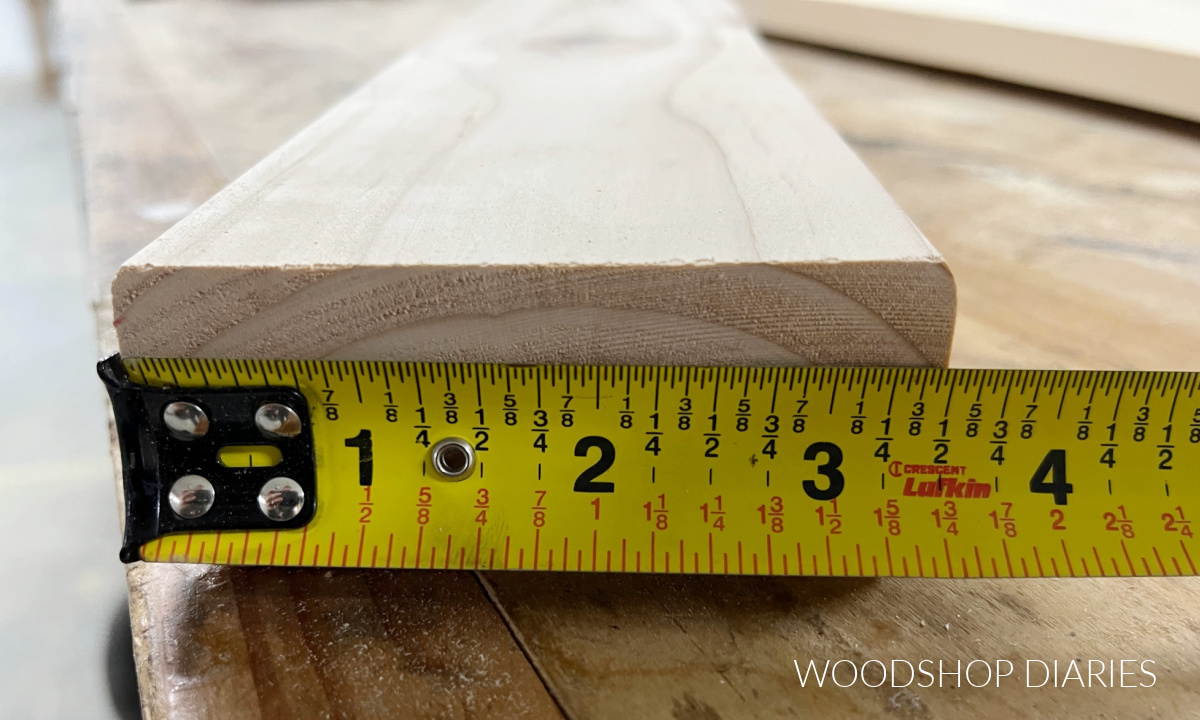 Construction lumber boards typically come in 2 ft length increments from 8′ to 16′. Unlike the other two dimensions, the length is not a nominal dimension. It actually is what it says it is.
These boards are found in five common lengths–x8, x10, x12, x14, and x16.
x8 = 8′
x10 = 10′
x12 = 12′
x14 = 14′
x16 = 16′
To sum this up, here are a few examples:
1x8x10 is actually ¾″ x 7 ¼″ x 10′
2x4x8 is actually 1 ½″ x 3 ½″ x 8′
4x4x8 is actually 3 ½″ x 3 ½″ x 8′.
NOTE: An exception–2x4s are commonly used for building walls. You may run into 2x4s that are 92 ⅝″ long sometimes called "2×4 studs." This length allows builders to add the required framing at the top and bottom to create an 8′ high wall–which works great for 4×8 sheets of drywall.
How do you know if you're looking at nominal vs actual dimensions?
In most cases, ACTUAL dimensions will be specified with an unit like inches or feet. Nominal dimensions will not have specific units.
For example, if you see 2x4x8, this is assumed to be a nominal dimension since there are no units specified. However, if you see 2″x 4″ x 8′, this is assumed an actual dimension since it specifies inches and foot units.
In my building plans, unless specified with a unit (like inches), the sizing on boards is considered to be a nominal dimension.
Plywood Dimensions
Plywood usually comes in what's called "sheets." A full sheet of plywood is 4′ x 8′. But, it comes in SEVERAL different thicknesses depending on what kind you're looking at.
Since I'm dealing with building furniture, I'm going to focus on cabinet/furniture grade hardwood plywood. These come in three common thicknesses–¼″, ½″ and ¾″.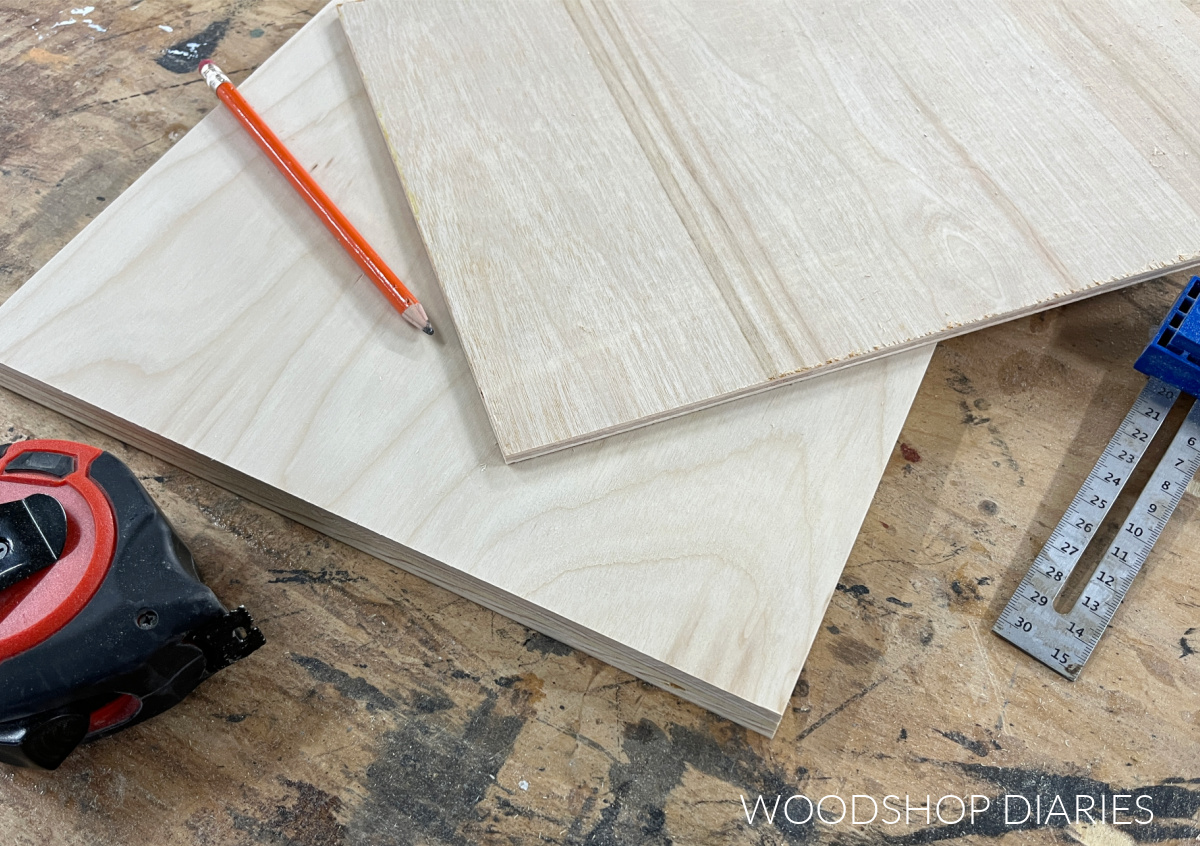 Much like construction lumber, these are not the actual sizes. Different manufacturers' exact dimensions will vary slightly, but these are the dimensions for the brand I use (PureBond):
Common hardwood plywood thickness:
¼″ plywood = 13/64″ actual thickness
½″ plywood = 29/64″ actual thickness
¾″ plywood = 45/64″ actual thickness
Dealing with dimensions like this would be a mess when building, so instead of using the actual size, they round up to the nearest "easy" fractions like ¼″, ½″ and ¾″.
When building with plywood, make sure to measure your plywood's exact thickness as some plywood brands will vary. In 99% of cases, this slight difference in thickness is negligible, so simply using ¾″ in your calculations and measurements instead of 45/64″ will work just fine.
But, it's helpful to be aware of these dimensions as you build in case you do need to accommodate for them.
What is linear feet?
Sometimes, when shopping for hardwood, moldings, or trim pieces, stores may sell boards by the linear foot. Linear feet is simply the length of a board in feet.
Stores may price specific size boards as $x.xx per foot. As an example, a 1×6 oak board may be $2/linear foot. So if you needed a 4 ft long piece, then that's 4 linear feet, so you'd pay $8.
Or they may price crown molding trim as $1/linear foot. So if you bought an 8′ long piece, you'd pay $8.
Prices will vary based on the board thickness and width, but the linear foot is simply the length of that board in feet.
What is board feet?
Board foot is a measurement of the volume of wood. One board foot is equal to 1" x 12″ x 12″ of wood. This would be a 1″ thick piece of wood 12″ square.
Board foot is commonly used when pricing and purchasing hardwood. Since many hardwood suppliers and lumber mills don't have standard size boards, they use this measurement to price and sell.
To figure your board foot, multiply the thickness (in inches) x the width (in inches) x the length (in inches) and divide that number by 144 cubic inches.
For example, if you have a 1″ x 6″ x 96″ board, then that's 4 board foot:
1″x6″x96″ = 576 cubic inches then divide by 144 cubic inches = 4
If you call up a local lumber hardwood mill (at least this is how it works at my local mill) and order 200 board foot of maple, you may get boards in varying widths, thicknesses and lengths. But the total VOLUME of wood will equal 200 board foot.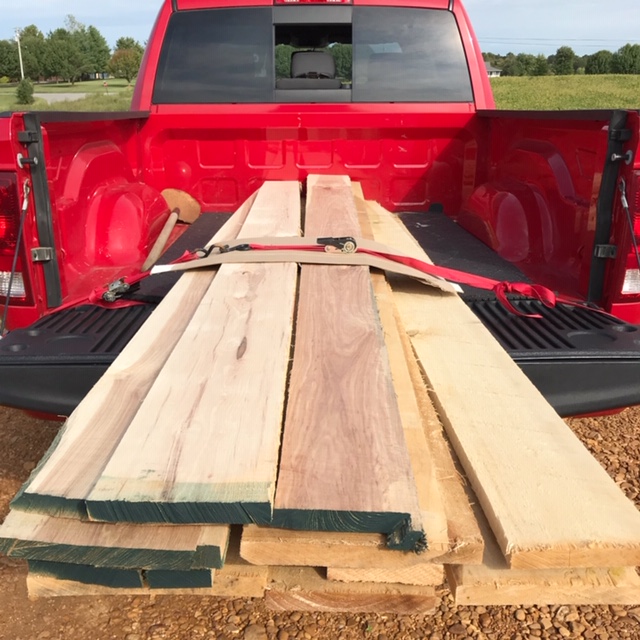 TIP: Hardwood suppliers will usually charge $x.xx per board foot depending on the species of wood. So, it's helpful to have an idea how many board foot you may need for your project before shopping so you know which wood species are within your budget. Hardwoods can be pricey.
Ready to get building?
Now that you understand lumber sizing, it's time to get building! Here are a few other posts you may find helpful to learn more:
And here are some easy beginner DIY project ideas you can build today!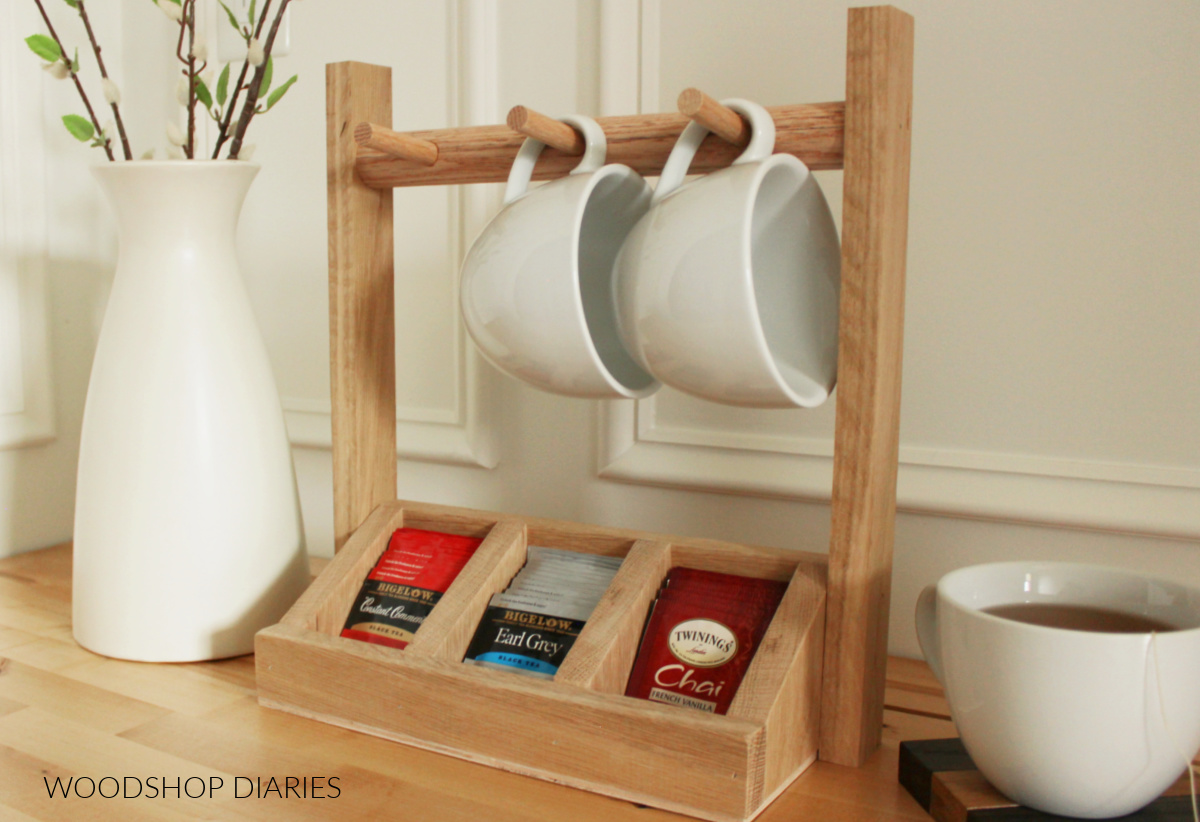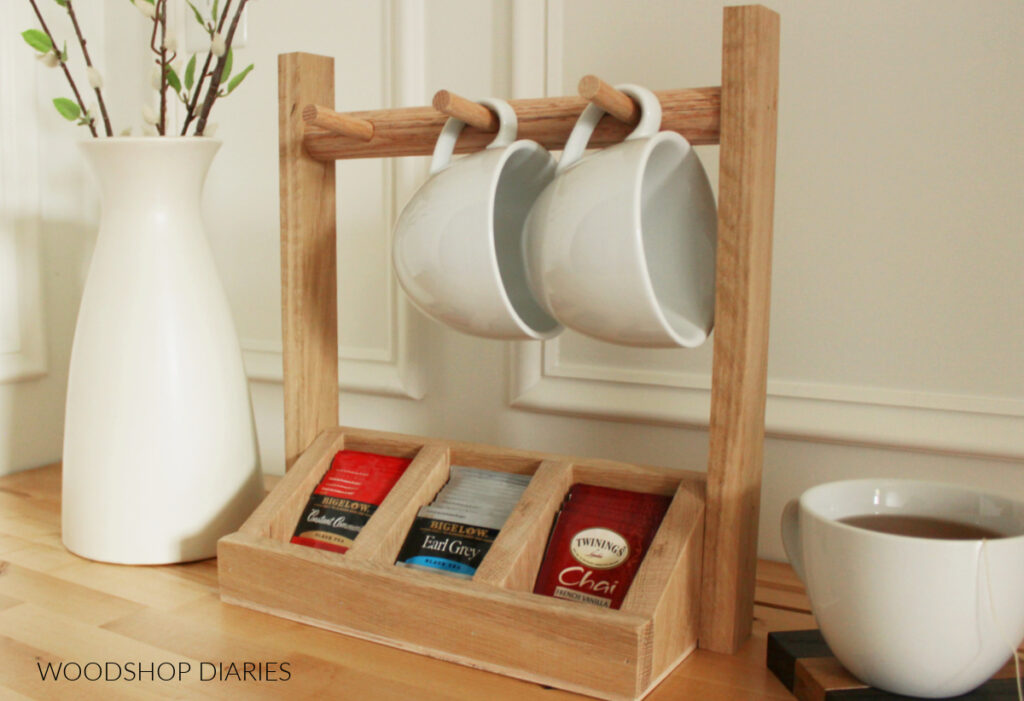 If DIY projects and woodworking tips are your thing, be sure to subscribe to the newsletter to be the first to know when new posts and videos are out!
And if you'd like to save this for later, be sure to pin it or share to your favorite social channel!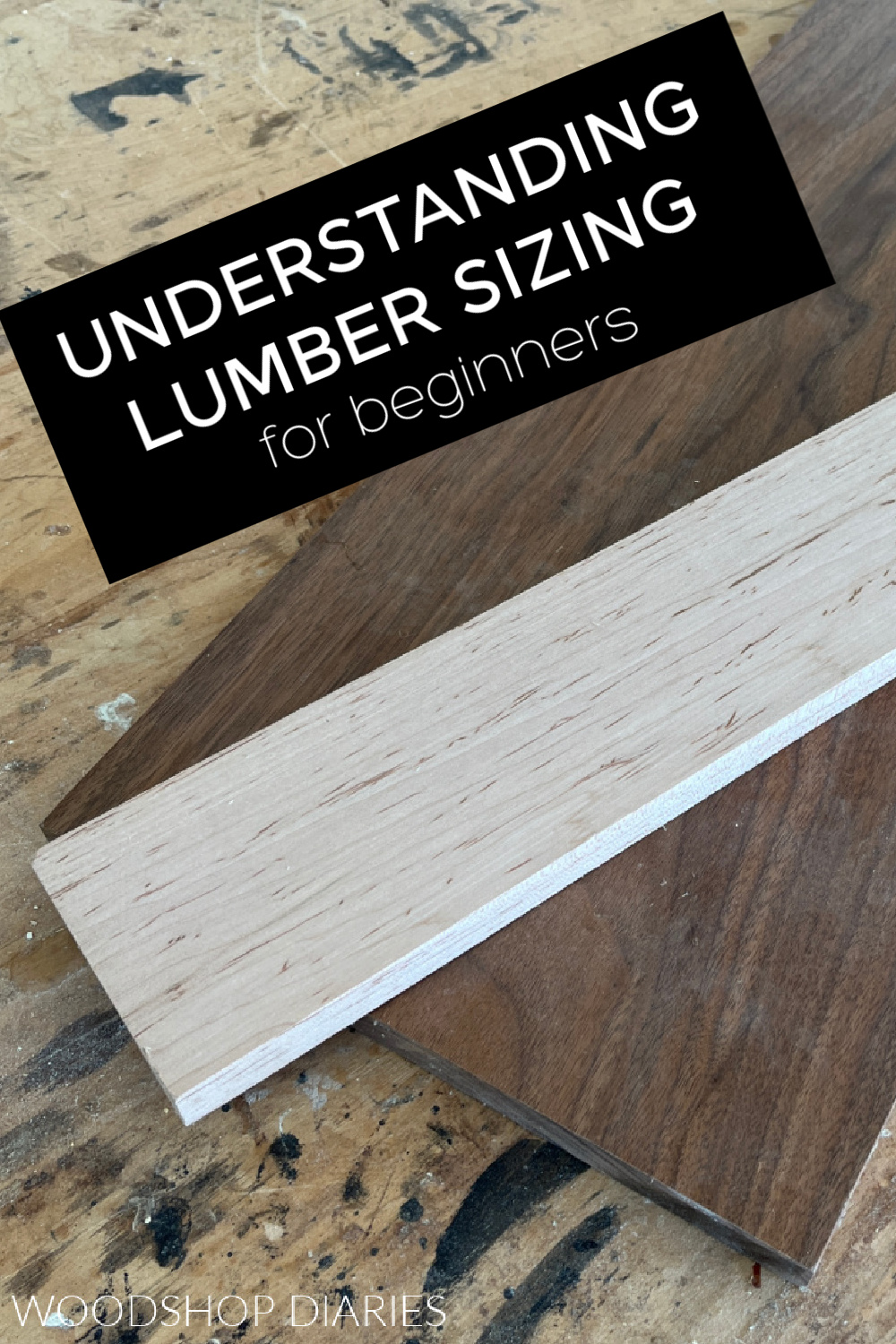 Until next time, friends, happy building!