It's been almost two years since I remodeled the random spare room in our house into a fun home office.  And I can't tell you how many times people ask if I have plans for the simple little DIY bar stool when I post a picture of the remodeled space.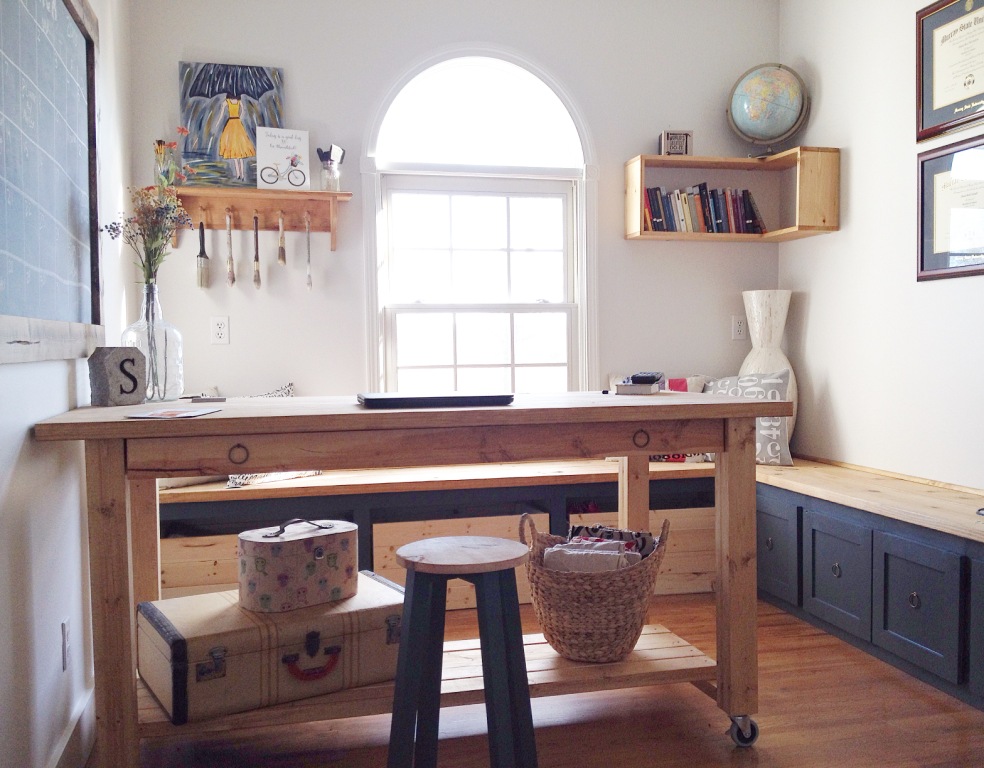 And for TWO YEARS I've had to say no, I never did a post about it.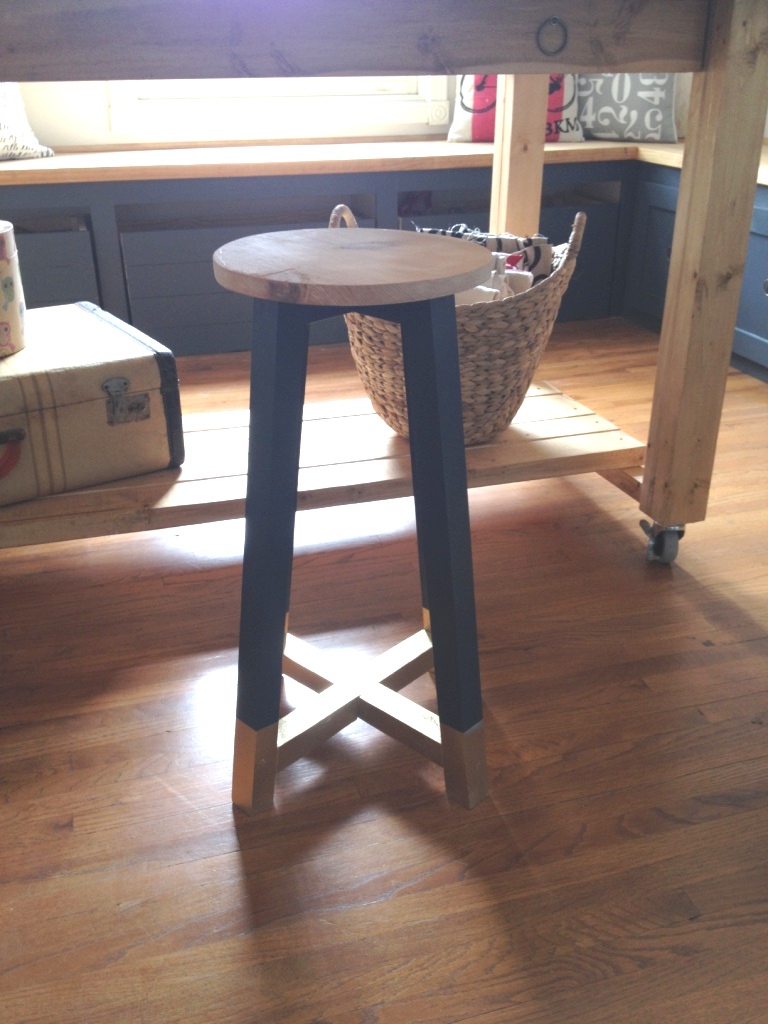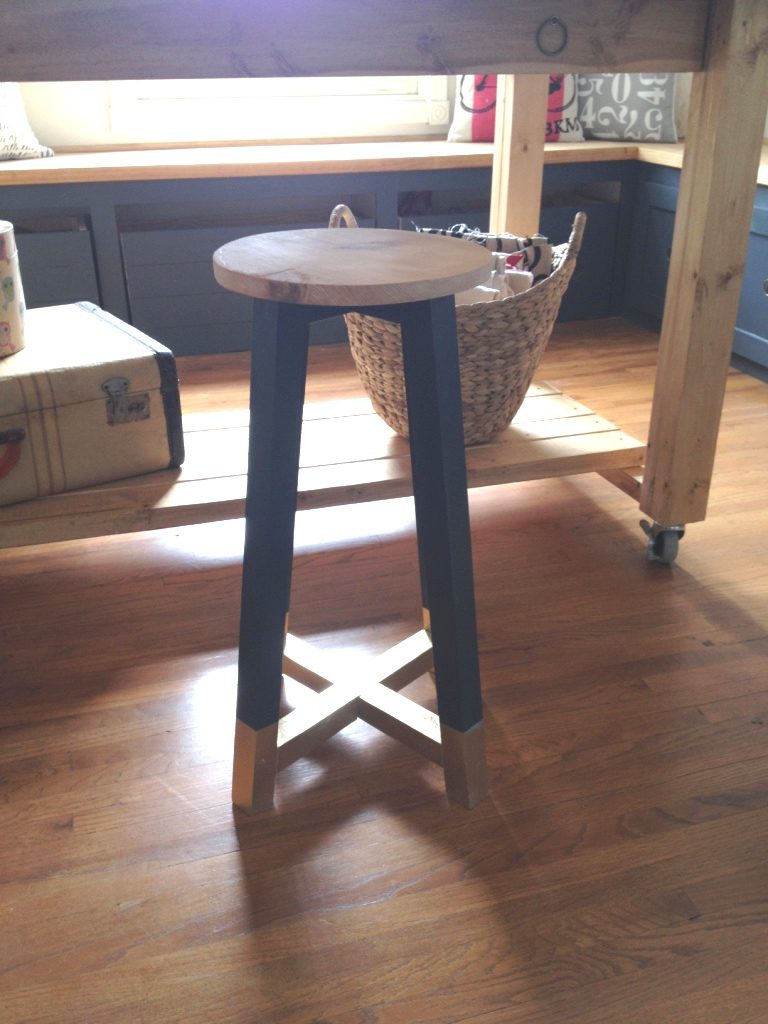 Until now 🙂
.
When I first made the stool, I wasn't real sure it was going to turn out very well so I didn't take pictures along the way to write a tutorial.  Luckily, it did turn out well!  But, unfortunately, I still didn't have those pictures…
.
So I decided to make another stool just like it, so I could take pictures and provide the tutorial.  You asked for it, you got it 🙂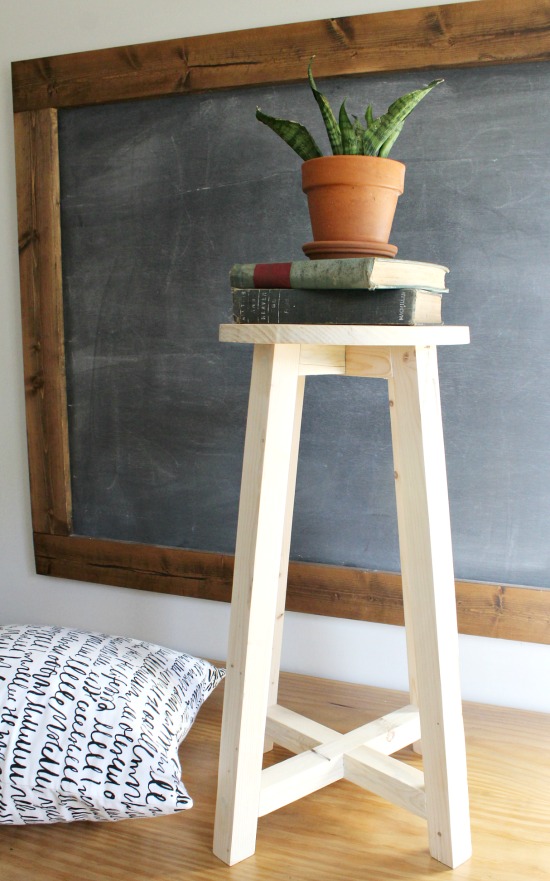 It's so super simple and only costs a few bucks in lumber.  And actually, if you have some scrap 2x2s laying around, likely you could make this entire thing from scraps!
.
These are great to use as actual bar stools, desk stools (like I use with my own large craft desk), plant stands, side tables, or even make a shorter version to use as a step stool.  (PS, in case you were wondering, I used my new one that I made for this tutorial for a plant stand 😉 it works perfect.)
.
I've got the full tutorial over on Pretty Handy Girl today so be sure to click over for all the deets!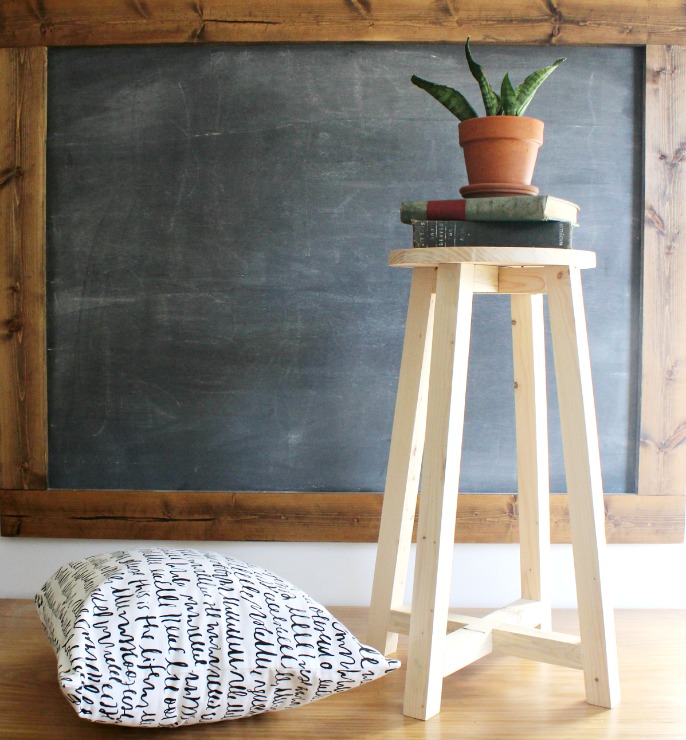 By the way, if you are using 2x2s in your projects, I HIGHLY recommend buying 2x4s and using a table saw to make your own 2x2s for a much cleaner looking edge.  2x4s are actaully 1 ½″ thick x 3 ½″ wide.  I know…2×4 is misleading, huh?  And 2x2s are actaully 1 ½″ square.
.
So, if you buy a 2×4, you can use a table saw to square off the rounded edge (trim off ⅛ to ¼″ of an inch off the edge), then rip two 1 ½″ wide strips from the board and you end up with 2 nice clean 2x2s from a single 2×4.  Those nice crisp corners make your projects look awesome…plus, one 2×4 is cheaper than buying two 2x2s 😉  Just a little tip…that extra information won't cost you anything 🙂 HA!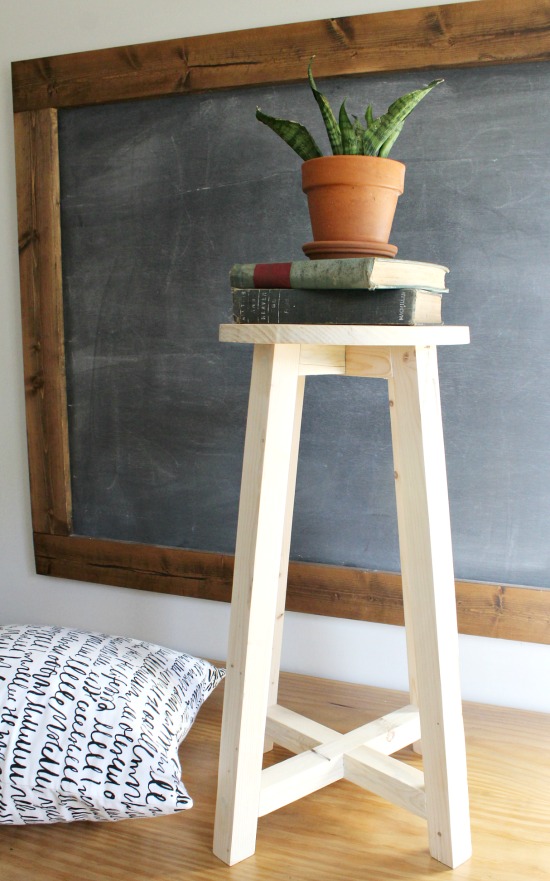 So, if you are ready to get building, click over to Pretty Handy Girl for the tutorial and stay tuned for some really fun upcoming builds I've got for you coming soon 🙂
.
Don't forget to pin this for later!  I'd love it if you would 🙂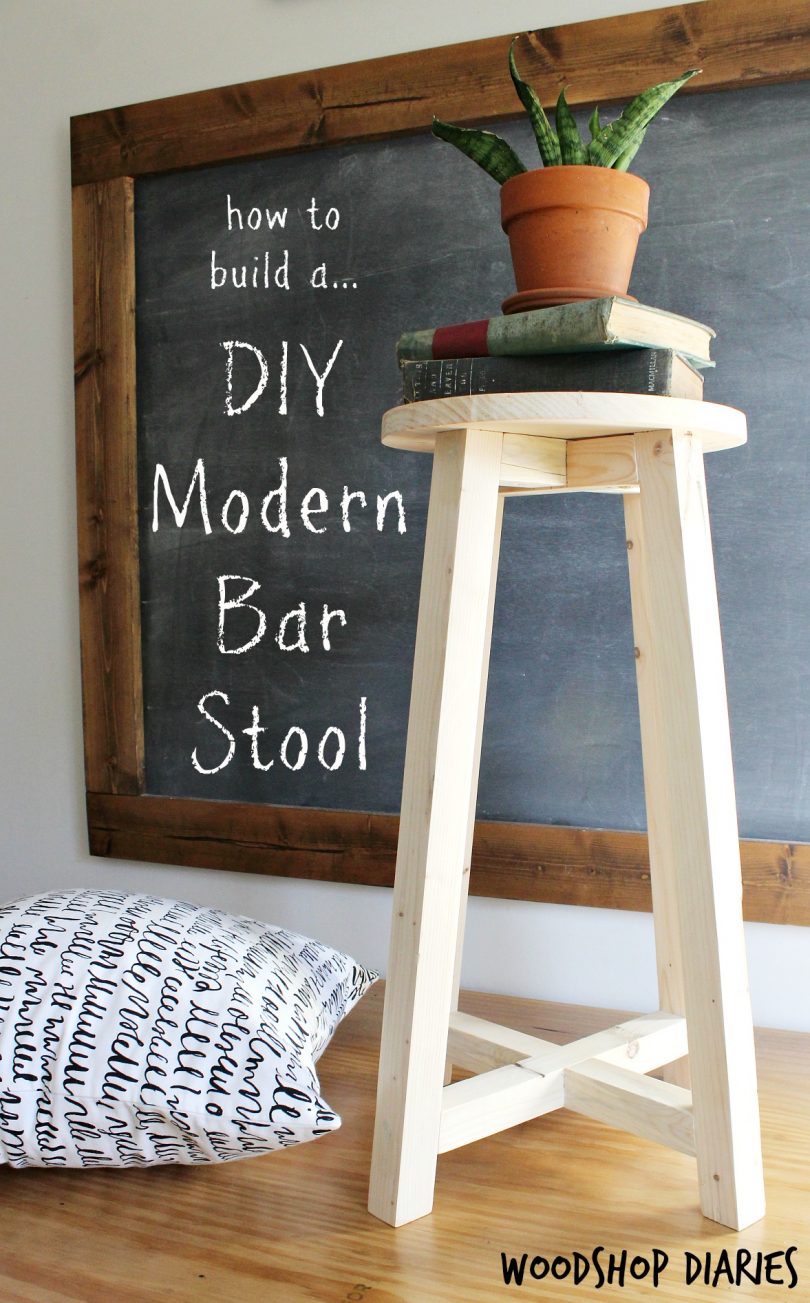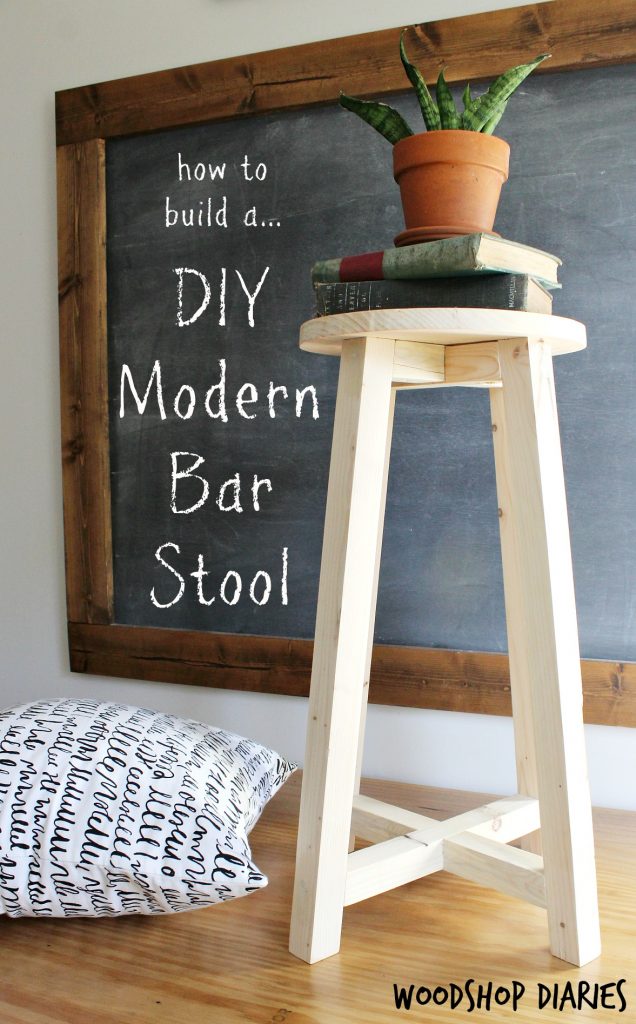 AND, if you're looking for some more fun builds to tackle, check out a few of my favorites here:
DIY Bar Cart from a Single Board
.
Until next time, happy building! 🙂