**This post is sponsored by The Home Depot.
.
I have a terrible habit of getting tired of things really quickly.  So, it's kind of surprising to think that I've had my current TV stand for seven years.  It's been painted a couple times…just to keep me from going crazy with the same old same.
.
There's really nothing wrong with it except I was ready for something new.  You can see it here all decorated last year for fall.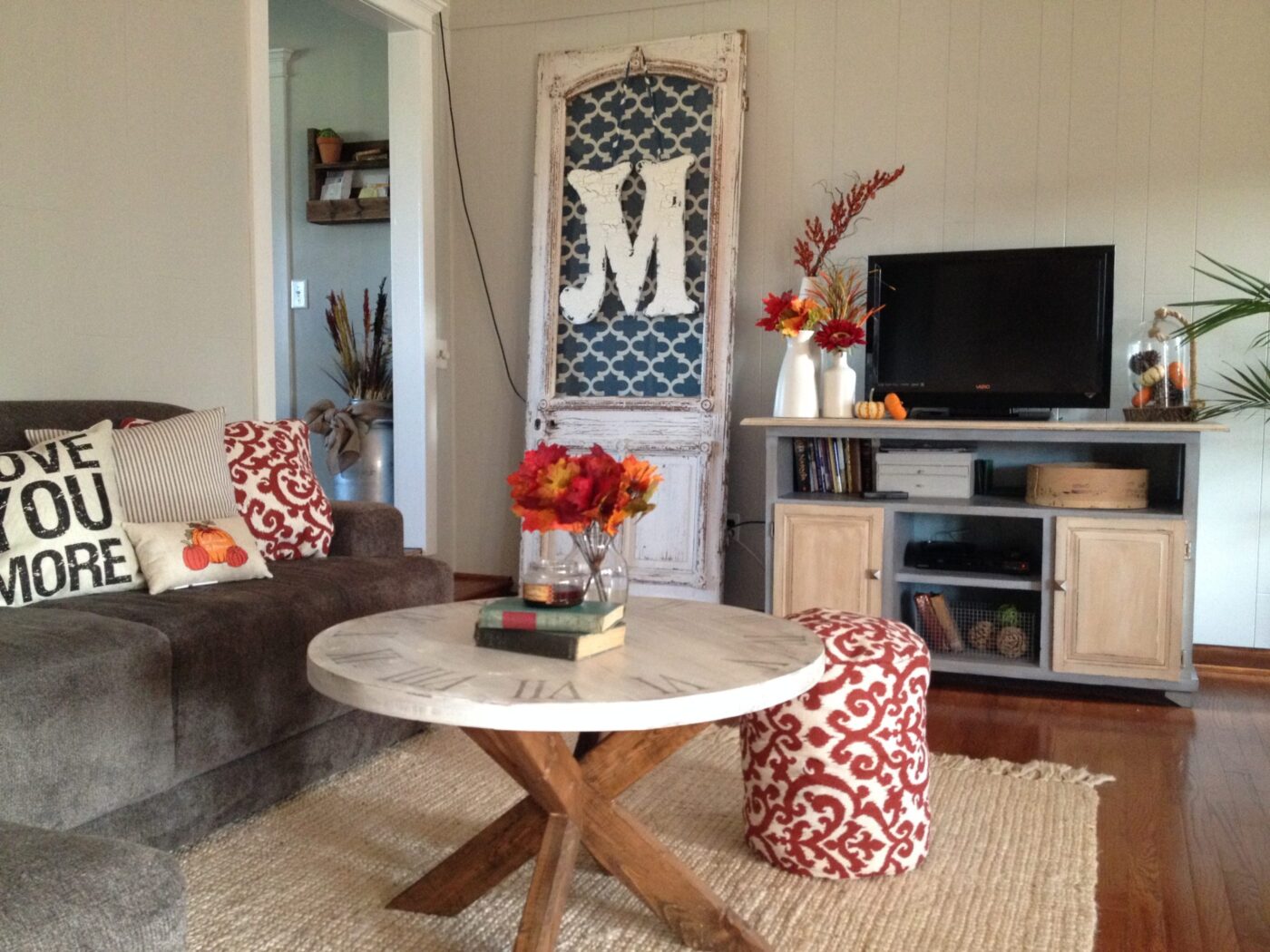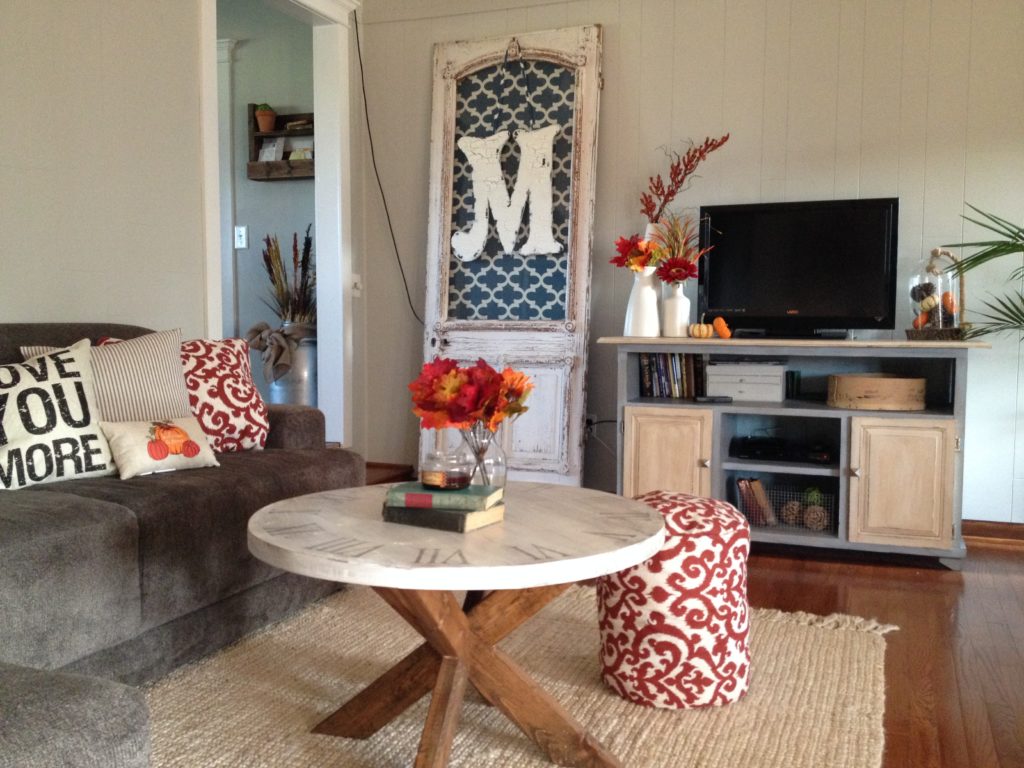 But, finally, after seven long years, I decided to replace my old one with a new DIY display media console cabinet!  I've been slowly trying to convert my furniture over to a more simple, modern, clean style and I think this did just the trick.
.
If you haven't noticed, from some of my recent builds like the DIY Modern Dresser Armoire, the DIY Modern Floating TV Console, and the Modern DIY Couch, I'm really loving those clean lines and modern vibes 🙂  And lucky for you, that stuff is easy to build!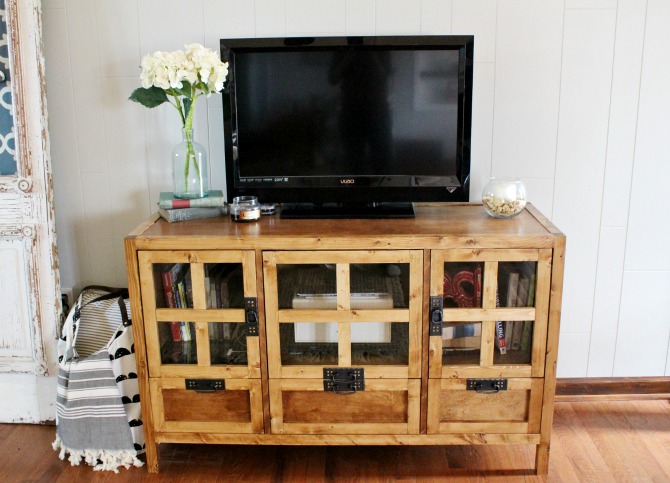 One thing I had always regretted doing was painting my old media console.  Once it's painted, it's hard to strip and stain.  I always thought (after the fact) that it would have looked better stained.  So this time, I chose to stain my console instead of paint so I can finally know what a stained console would look like with my other furniture.  I have to say, I like it a lot better 🙂
.
But then again, I always pick stain over paint…just personal preference.  Also, it's a million times easier to stain than paint and I'm all for whatever is easy 😉
.
I had also never attempted glass panel doors before in my furniture, but after seeing a media console with glass doors in a magazine recently, I knew I had to try it.  I used a router and a rabbet bit to do it, but you actually don't have to have either of those to get your own glass panel doors.
.
Thanks to some clear Gorilla Glue, you can have glass panel doors in no time and without any fancy tools.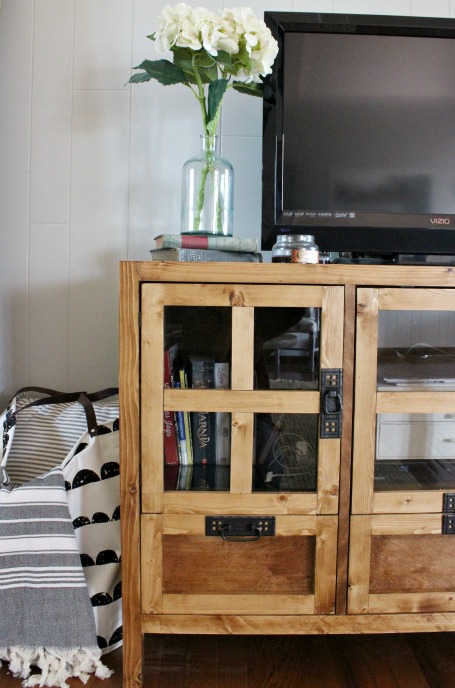 I've got the free plans (including cut and supply lists!) and step by step tutorial over on The Home Depot blog today so be sure to click on over and check it out!  I'll show you how to create these glass panel doors, and give you all the details to build your own new TV stand…just in case you have had yours for seven years, too,  and are ready for something new 😉
.
PS, is it just me or does everyone change out their furniture like every couple years for something new???  That's totally normal, right???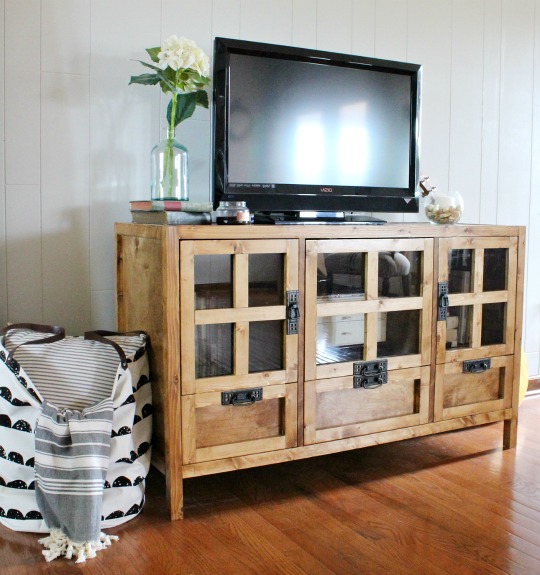 Going back to the glass doors…you could actually leave the glass out and make the doors just open, OR if you'd rather have solid, just slide some thin plywood in instead of glass.  I really like the glass option though.  You can see in enough to make it feel more open, but with glares from the lighting, and the wooden pane dividers, it's not just a clean shot into your media console…in case you want to hide a few things in there 😉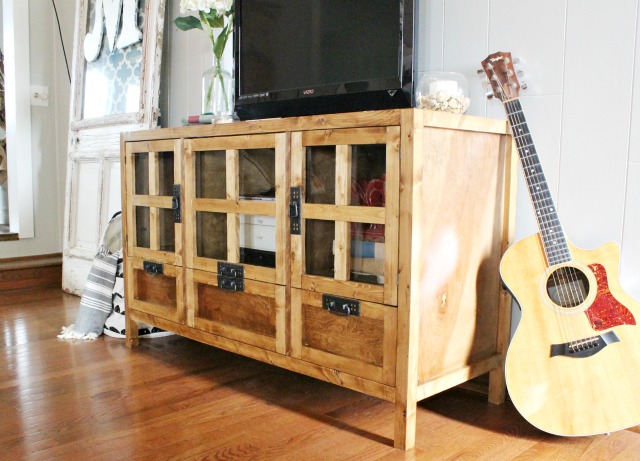 Plus, it looks fancy and you can display whatever you want 😉
.
So if you're ready to get building, pop on over to The Home Depot Blog and find the plans for this fun build 🙂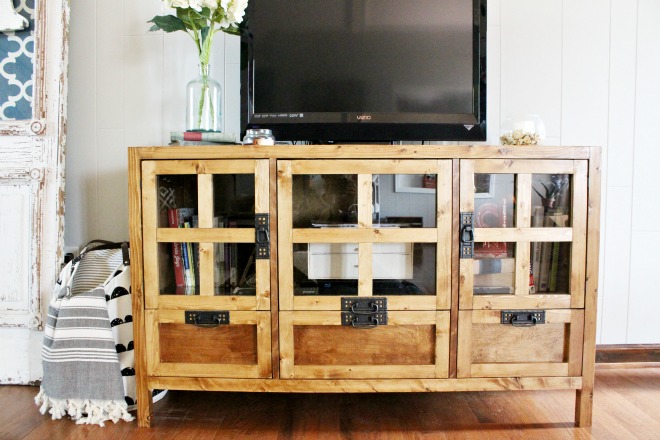 Before you go, I'd love it if you'd pin this for later!!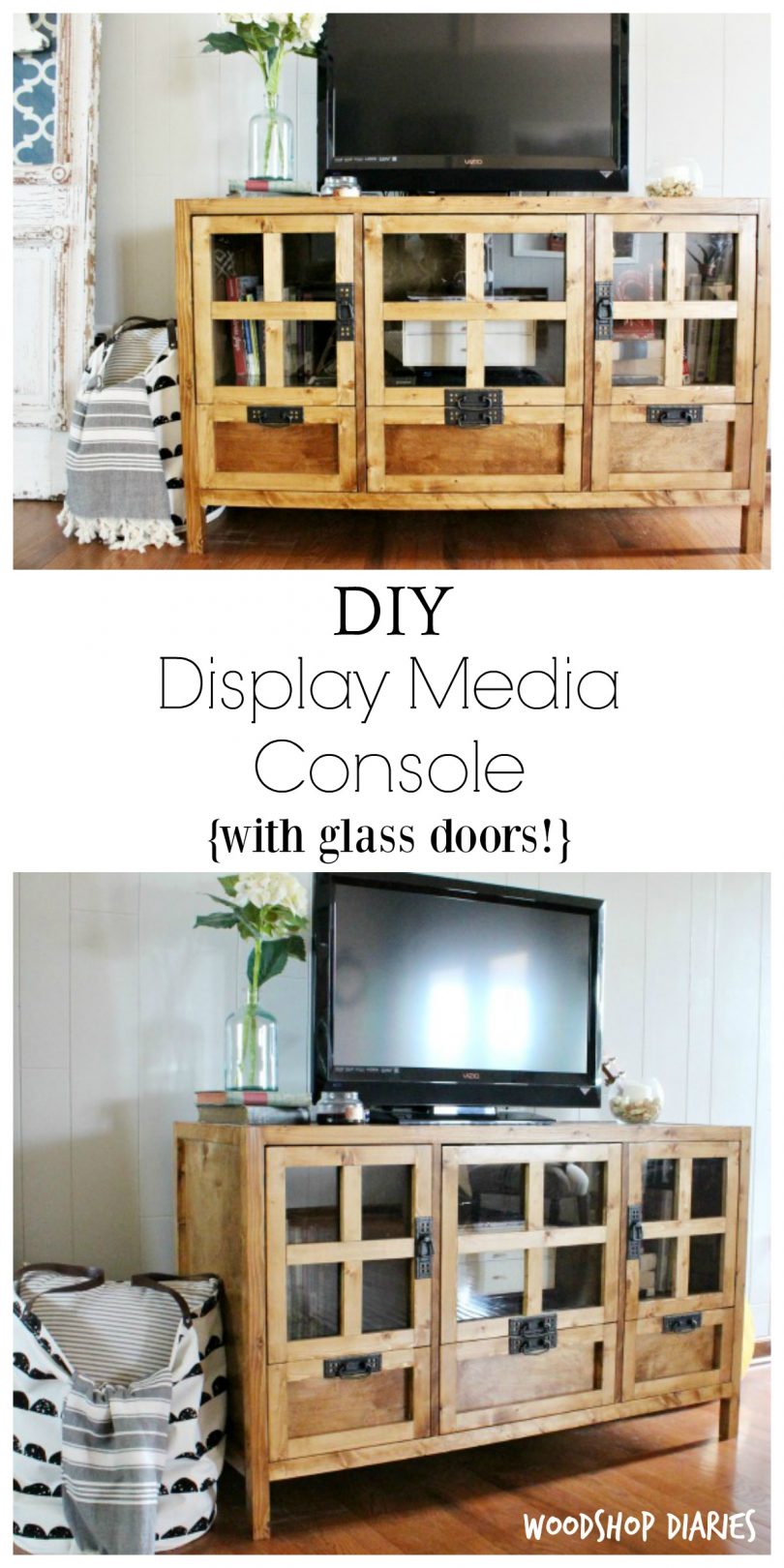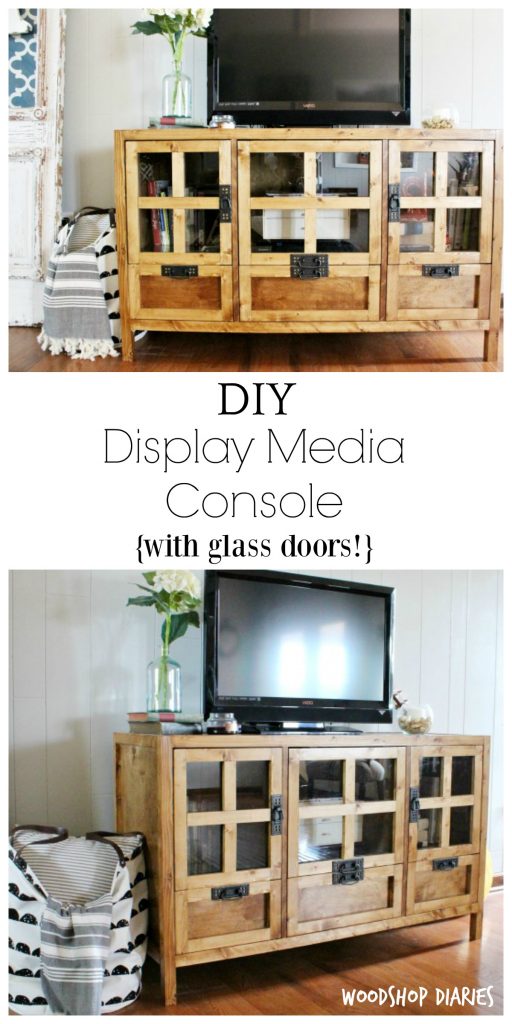 Until next time, happy building! 🙂