I have a bad habit of wanting to build, like, EVERYTHING. But, like, EVERYTHING won't fit in my house. Or in my yard. Or in my garage. Or in my parent's house. Or in my sister's…
.
You know…all those places I keep trying to add things to.
.
That feels kind of limiting.
.
So I was so thankful that some friends of mine let me build them a dresser I've been DYING to build for their new baby. Supportive friends are the best friends 🙂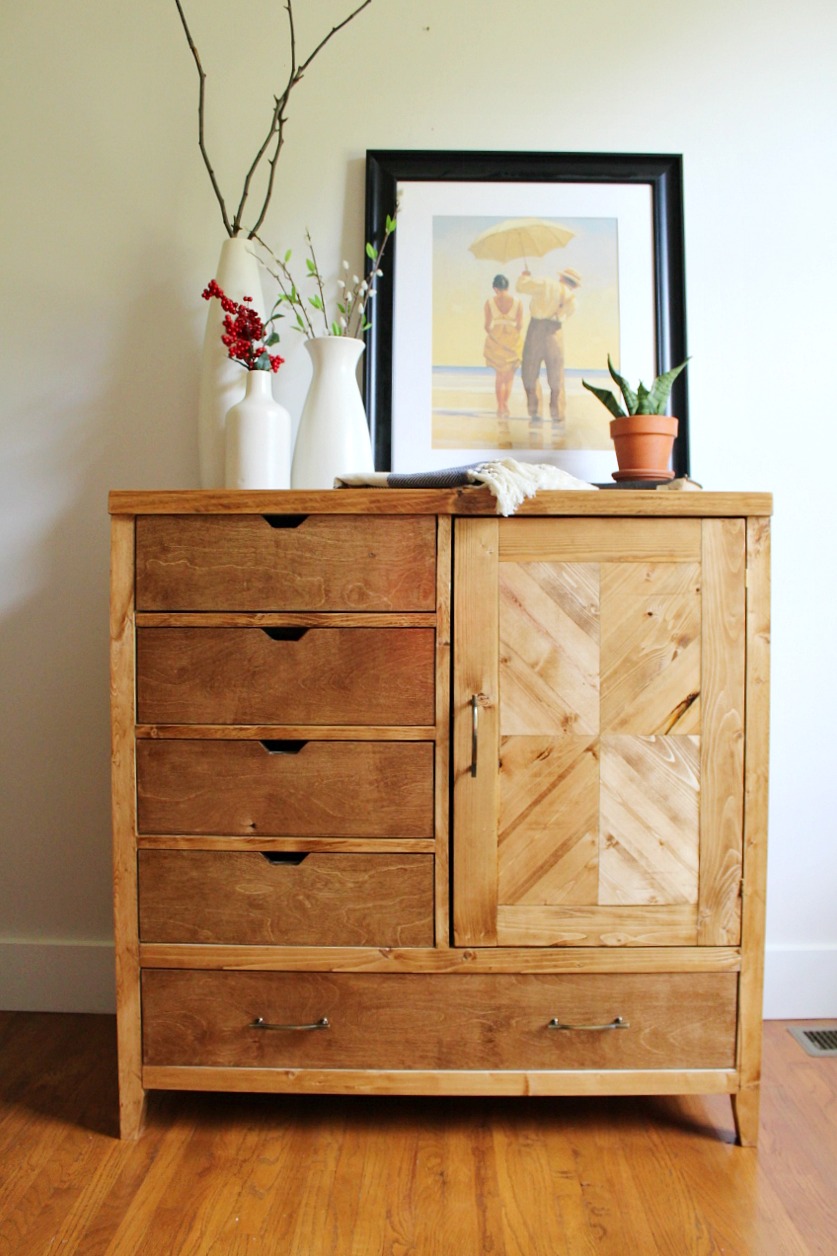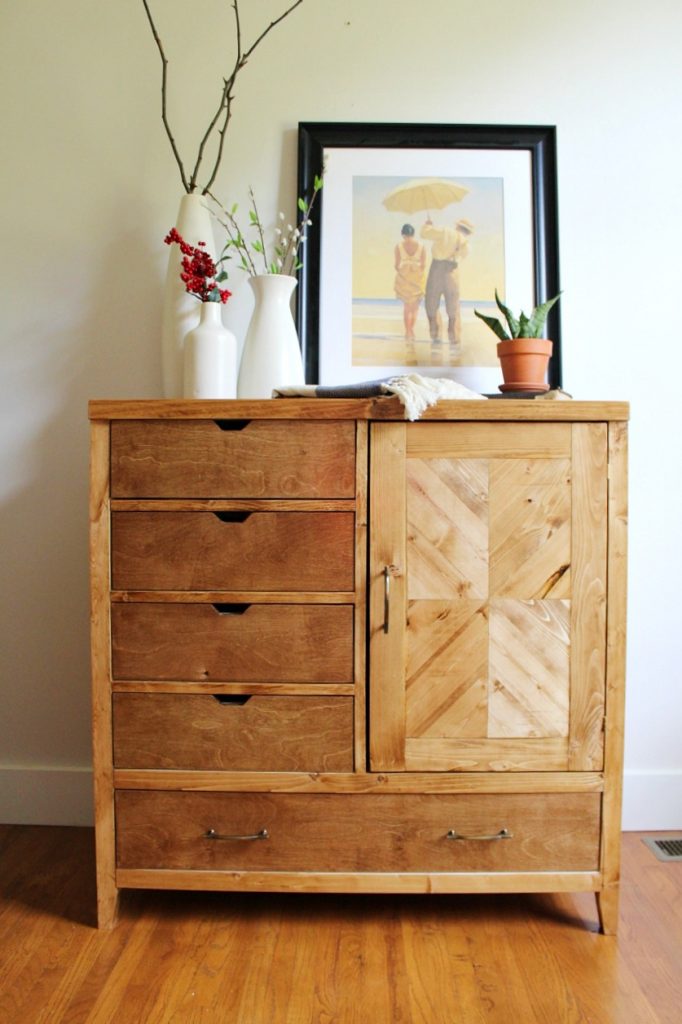 A similar dresser idea has actually been on my "to build list" (AKA the screenshot album on my phone) for a LOOOONG time. I kept thinking I would make one for my own bedroom. But I gave up finding room for it. Luckily, my friends had room…so I could finally make it!!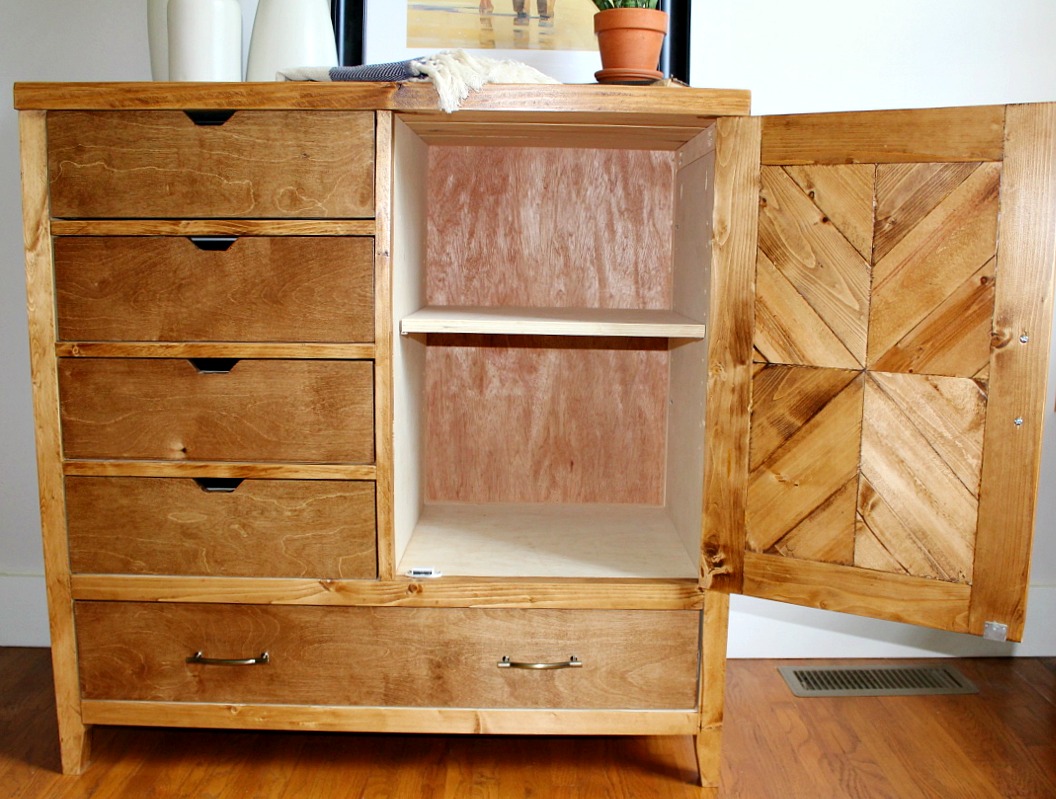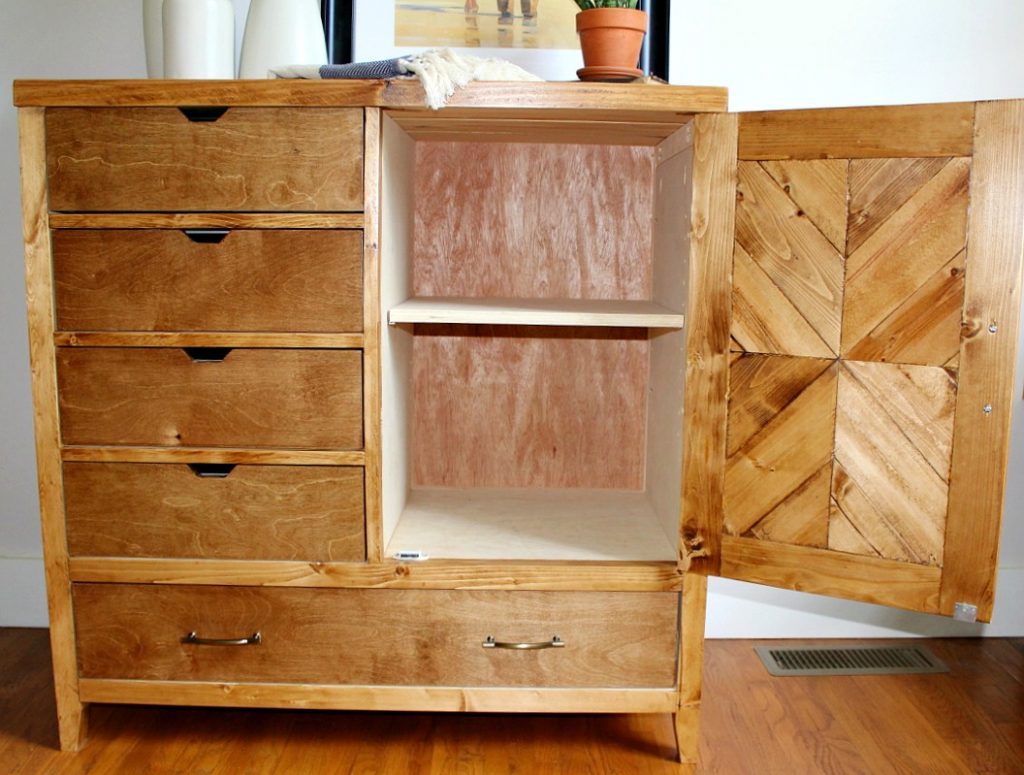 I LOVE the idea of a "dresser" that also has a cabinet on one side. Sometimes you need more than just drawers, amiright? You could also make a larger version as a kind of armoire or wardrobe….which I'm also DYING to build…any takers?? 😉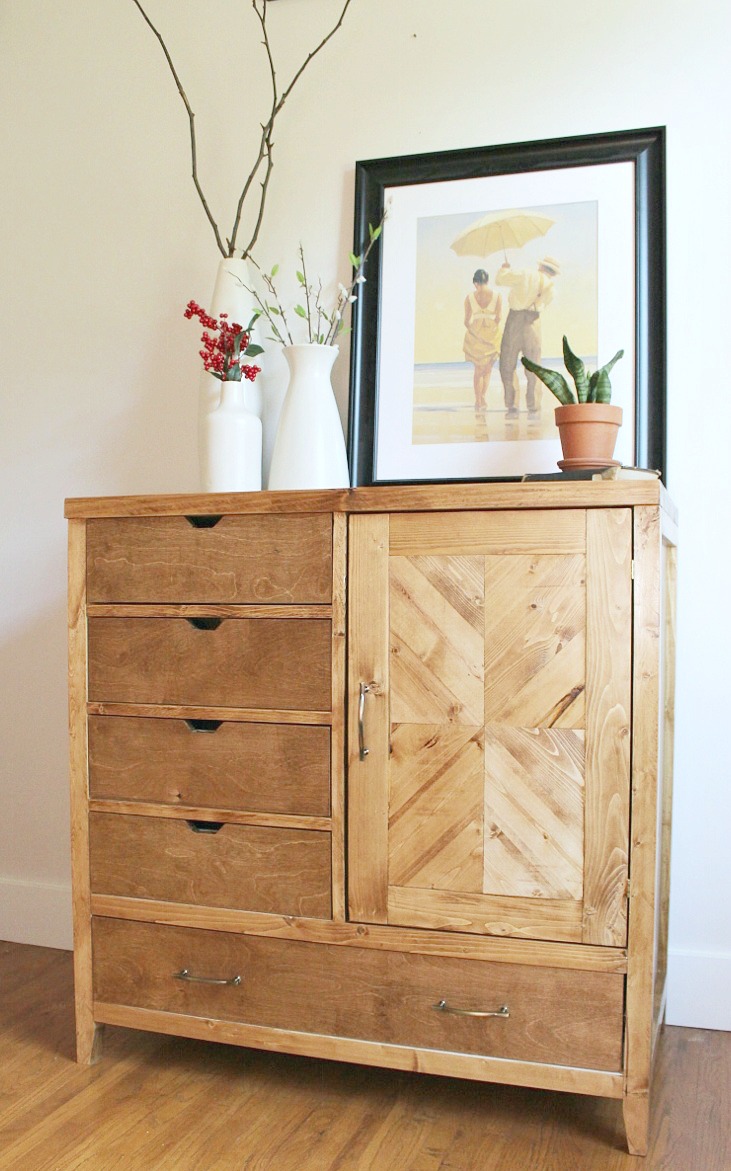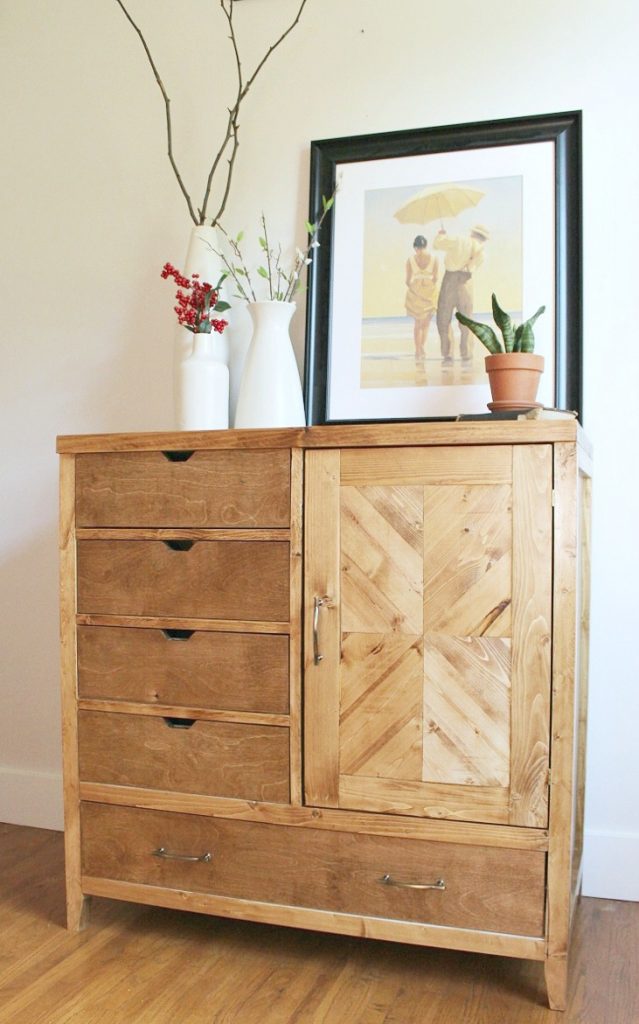 This post was sponsored by Build Something. As always, all opinions are my own.
.
You can find the full plans and tutorial over on Kreg's site for building plans, Build Something. While you're over there, check out all the other awesome building plans, including a few others from me like the Lutyen's Bench and the Louvered Planter Boxes.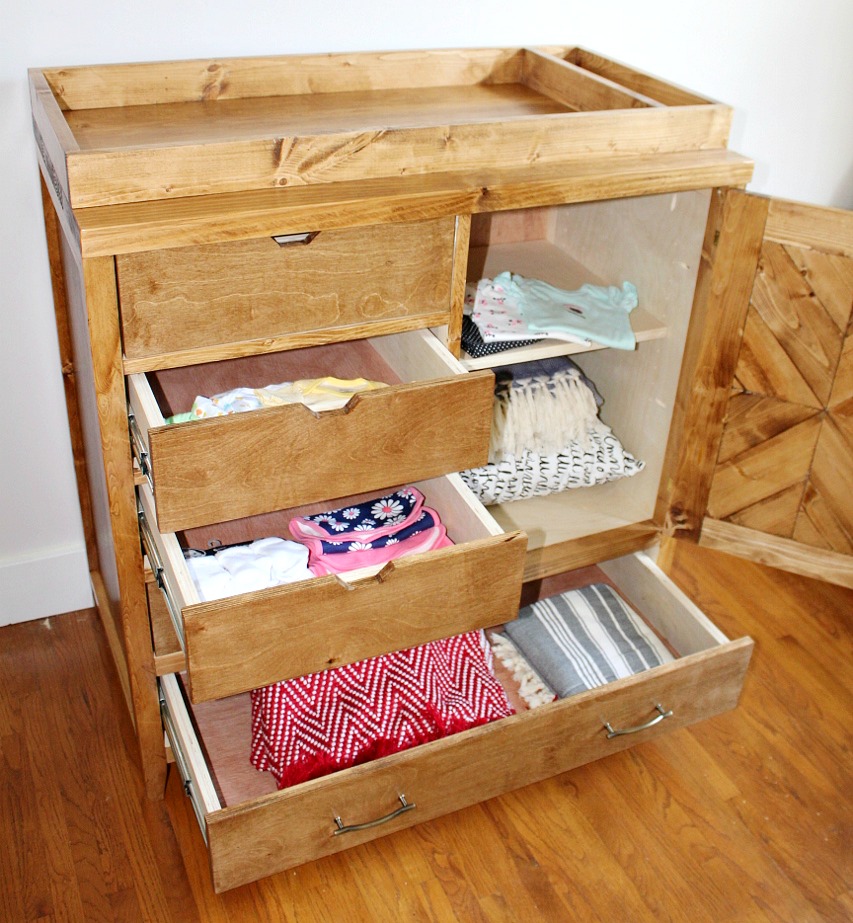 My friends wanted to use this as a baby dresser, but also as a changing table, so I added a little tray on the top to accommodate the changing pillow they had for her. I didn't have the pillow to actually stage it with, but you get the idea, right??  But you could use it with or without the tray.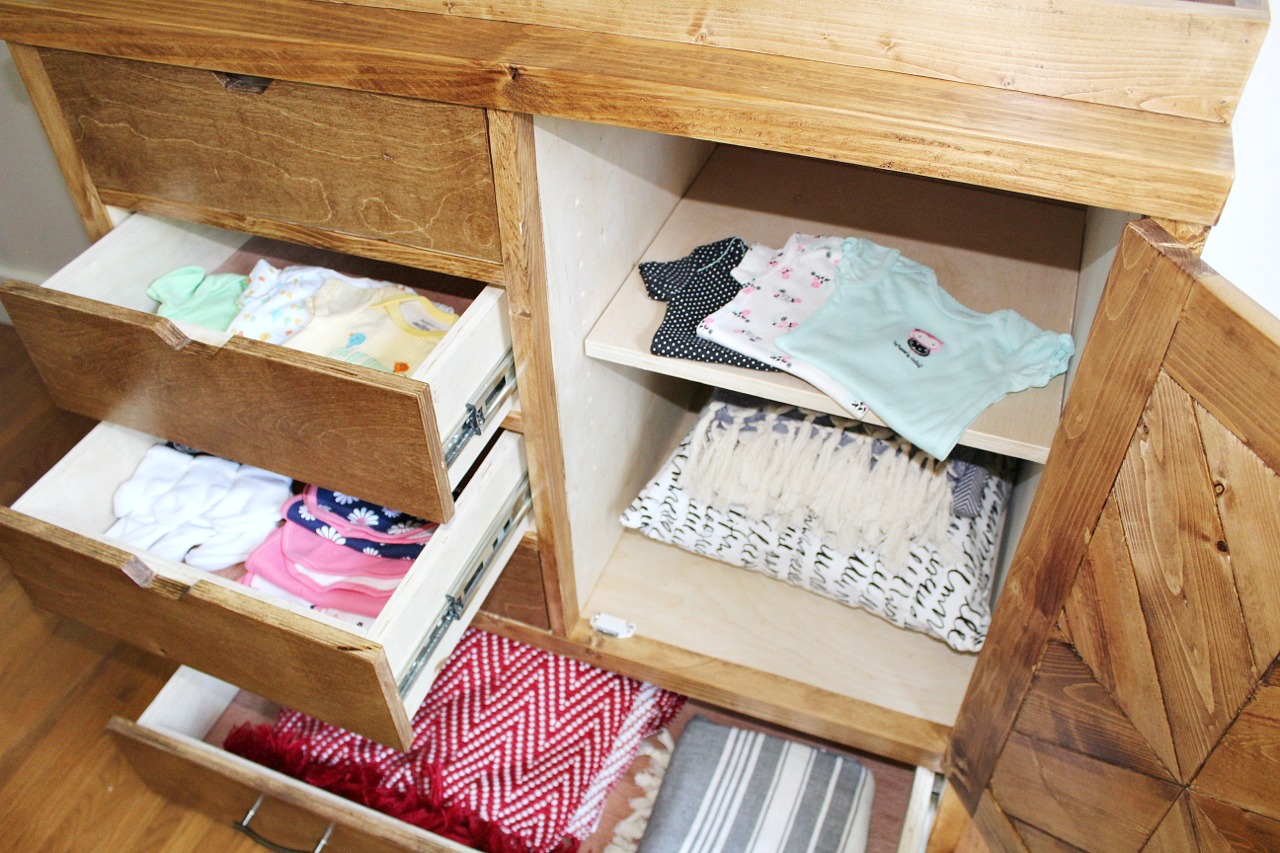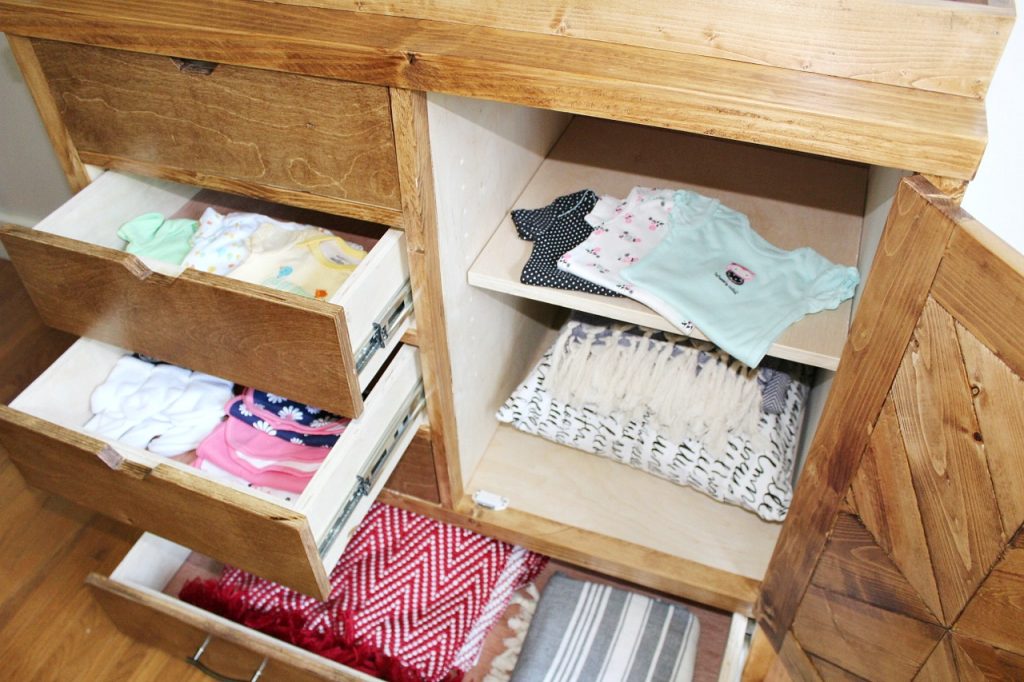 I've made similar doors like this for my bathroom vanity and for the cabinet above the toilet in my bathroom remodel, but they were a lot easier to make than this one haha.   But after some trial and error, I got the door glued together and I really love this style. Which means, you may be seeing more like it soon…after I develop a little more patience…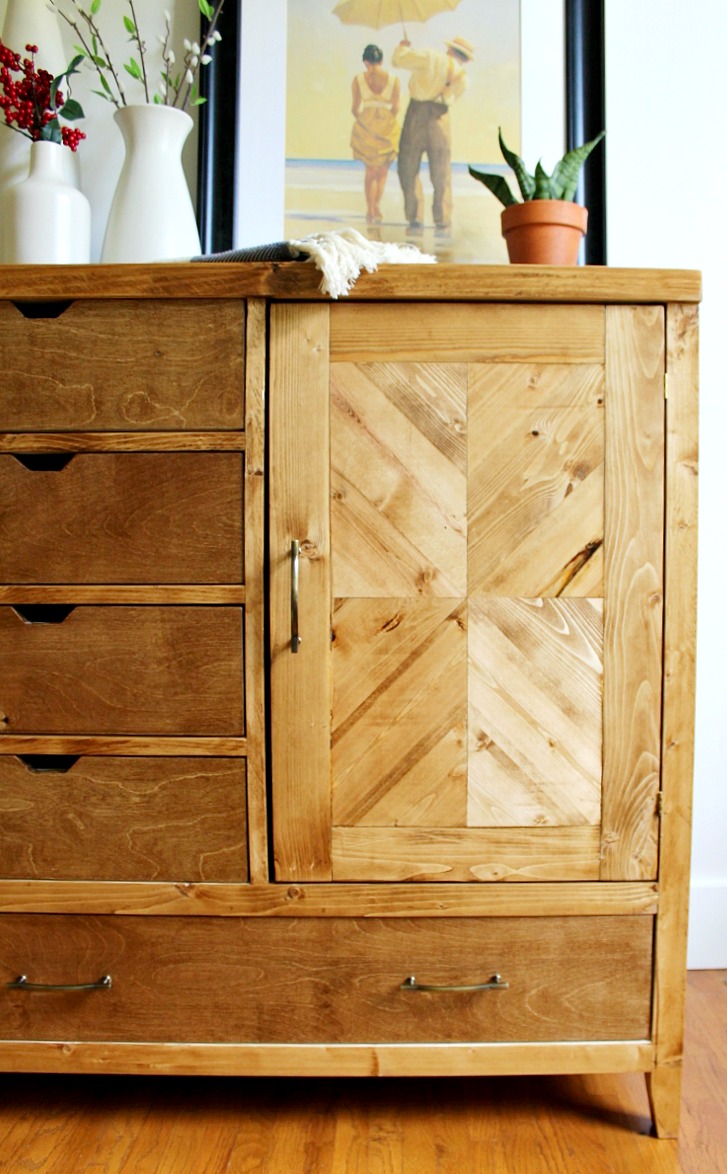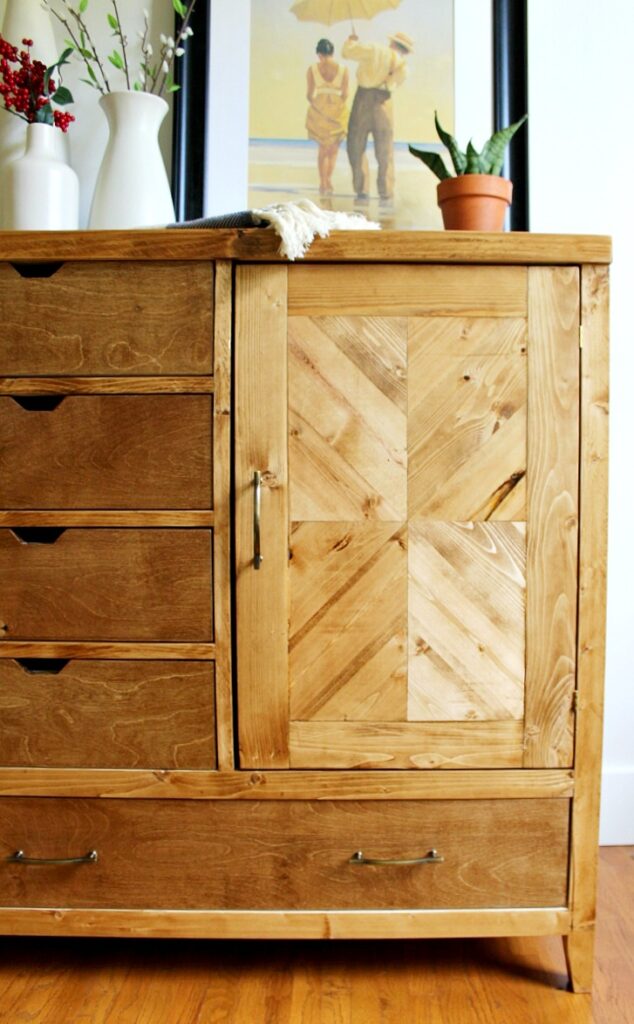 But, you could also make a simple shaker style door as well.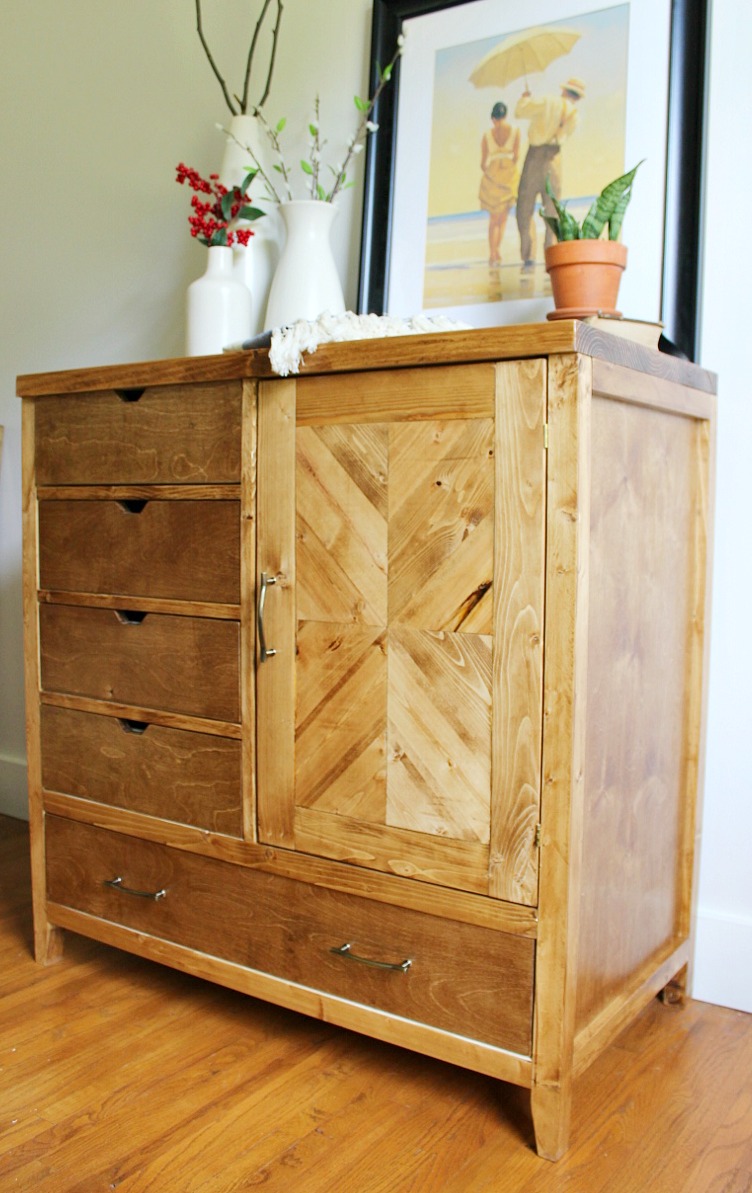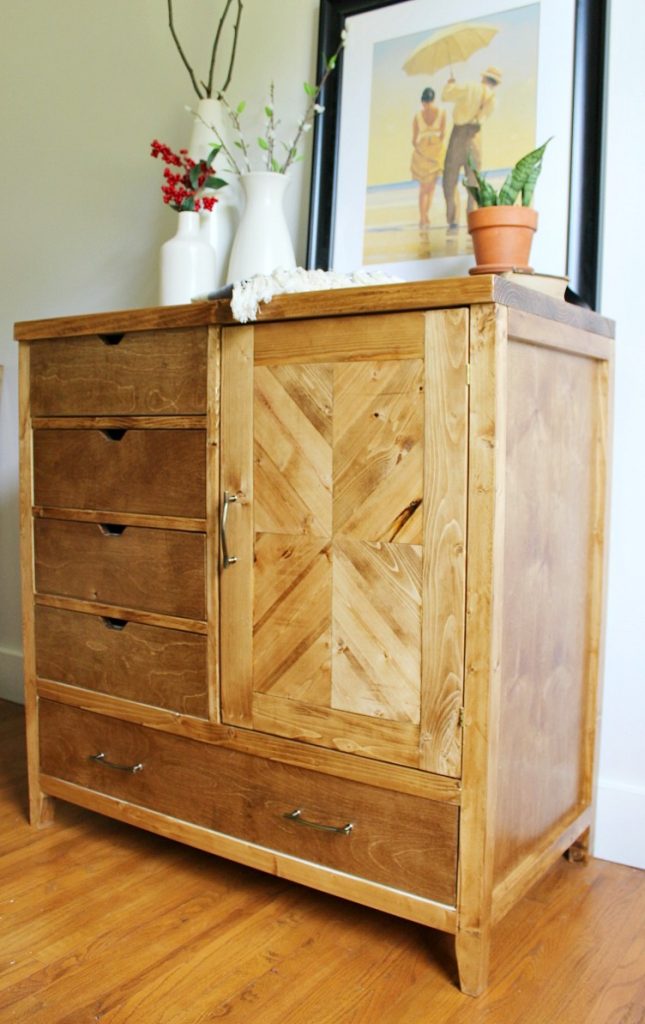 The brass pulls were a perfect match to the style and color (Minwax Early American if you were wondering).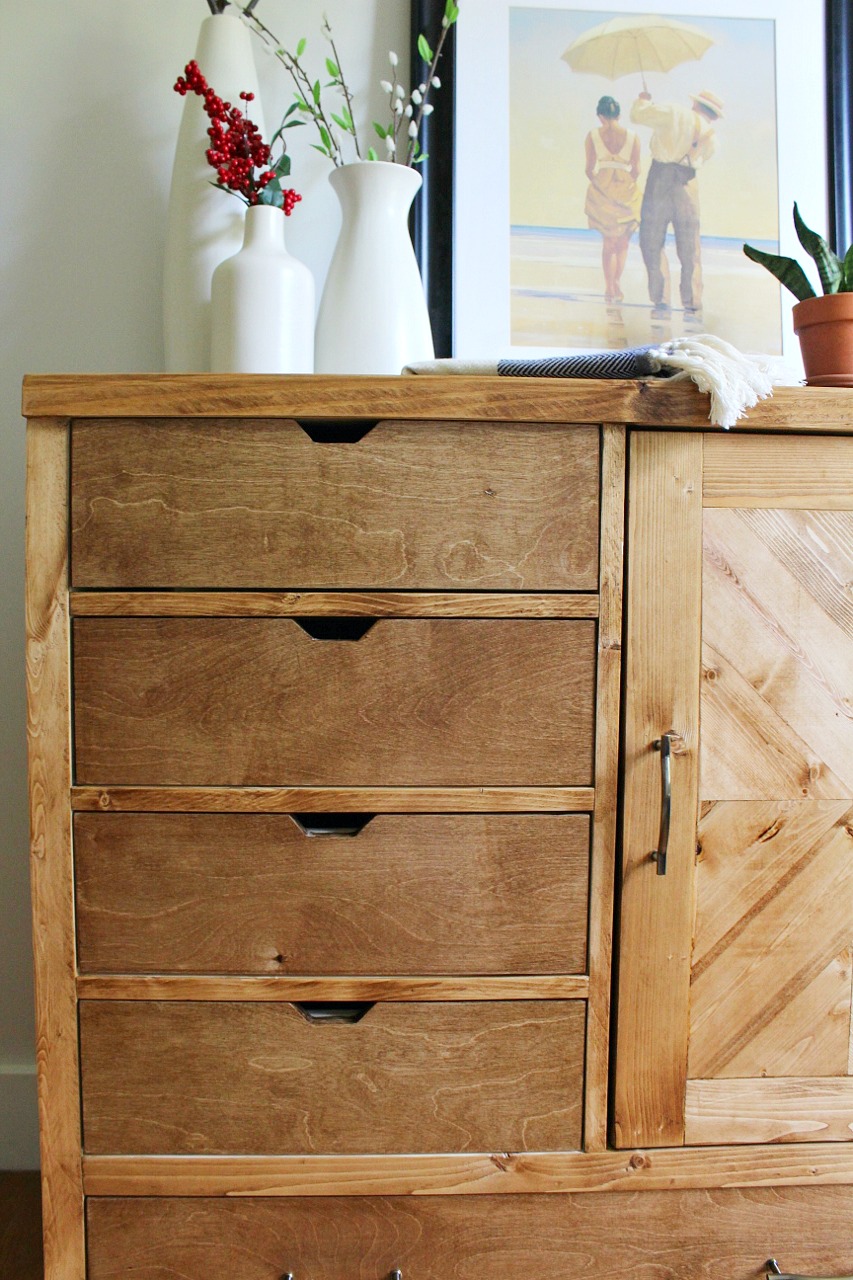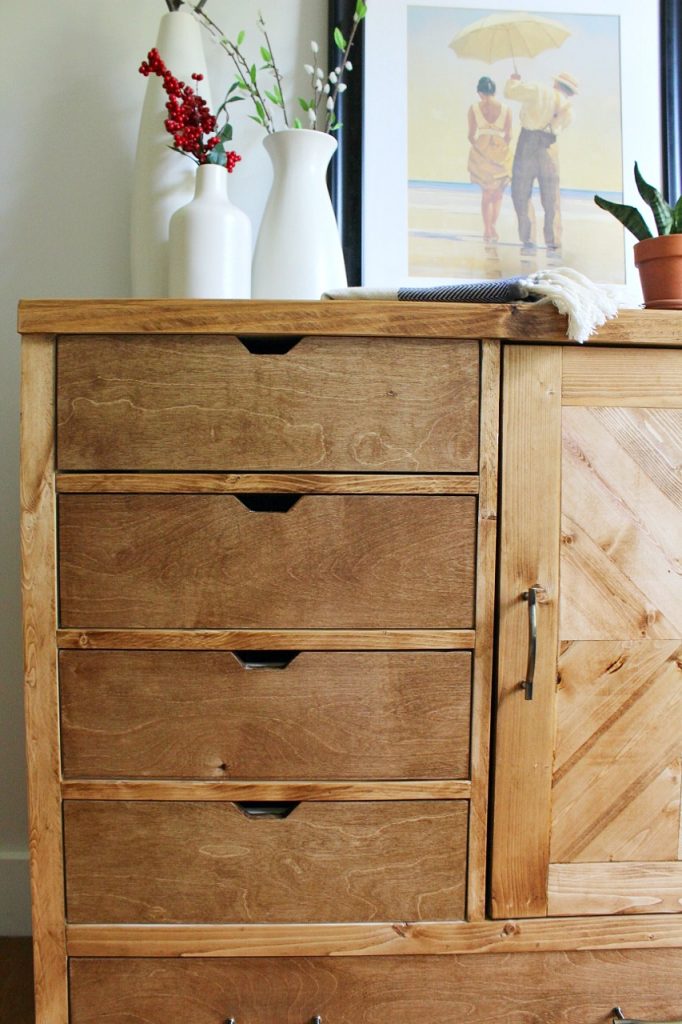 I've been digging the modern style lately and love the straight clean lines. What do you guys think?? Let me know in the comments 🙂 I'd love to hear your feedback.
.
If you want to build your own, be sure to click over for the full plans on Build Something.
.
But before you go, I'd really love it if you'd pin this for later 🙂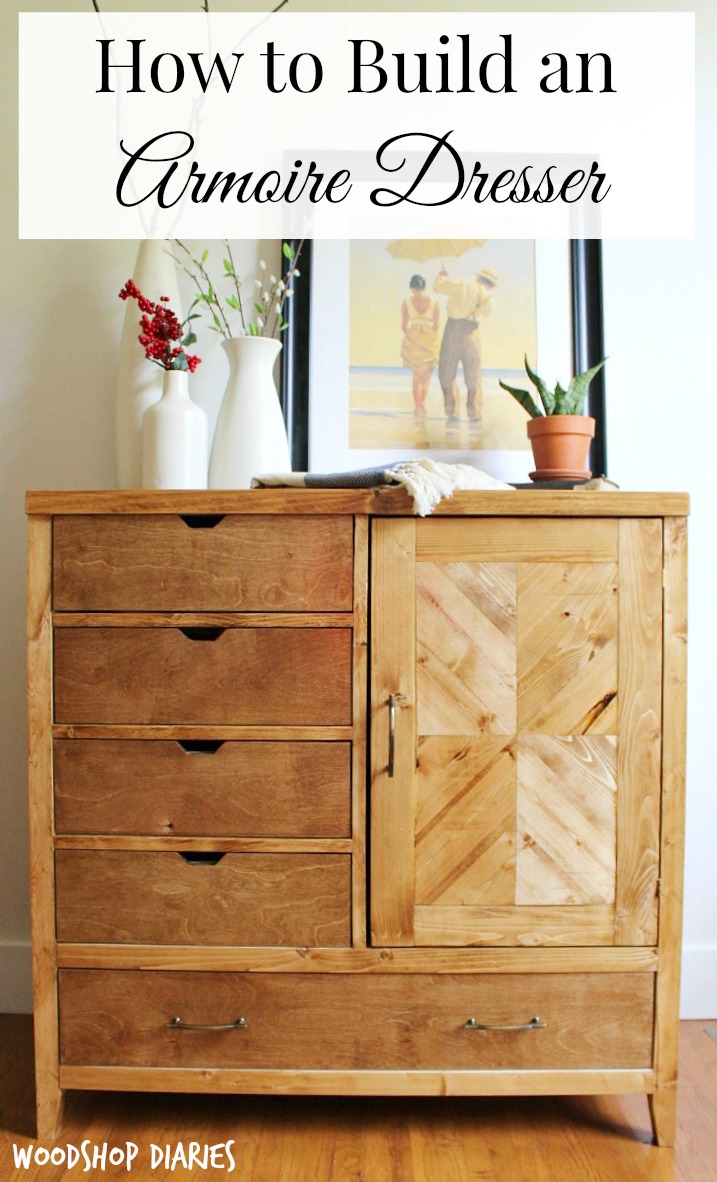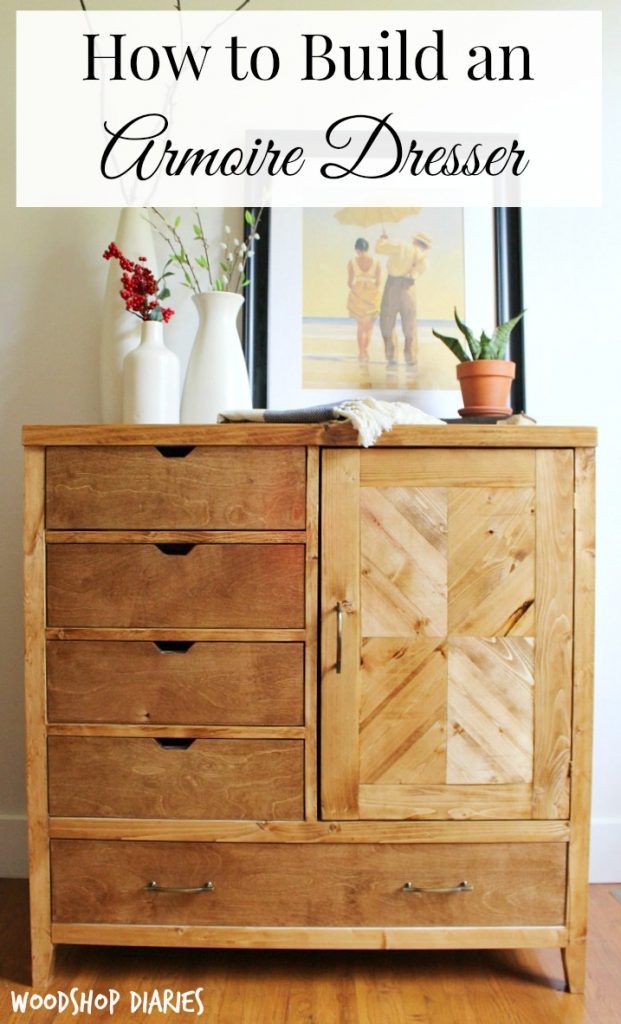 Until next time, happy building!!