I know I keep saying this, but I'm still thinking/feeling it.  This year, I just haven't been off to a great, productive start.  Lots of good things have happened, and I've got lots of to dos on my list that I'm excited about, but I'm just kind of stuck in a slump.  Sometimes when you get stuck building big, time consuming projects, it's nice to take a break and make something quick and easy…like this simple little side table.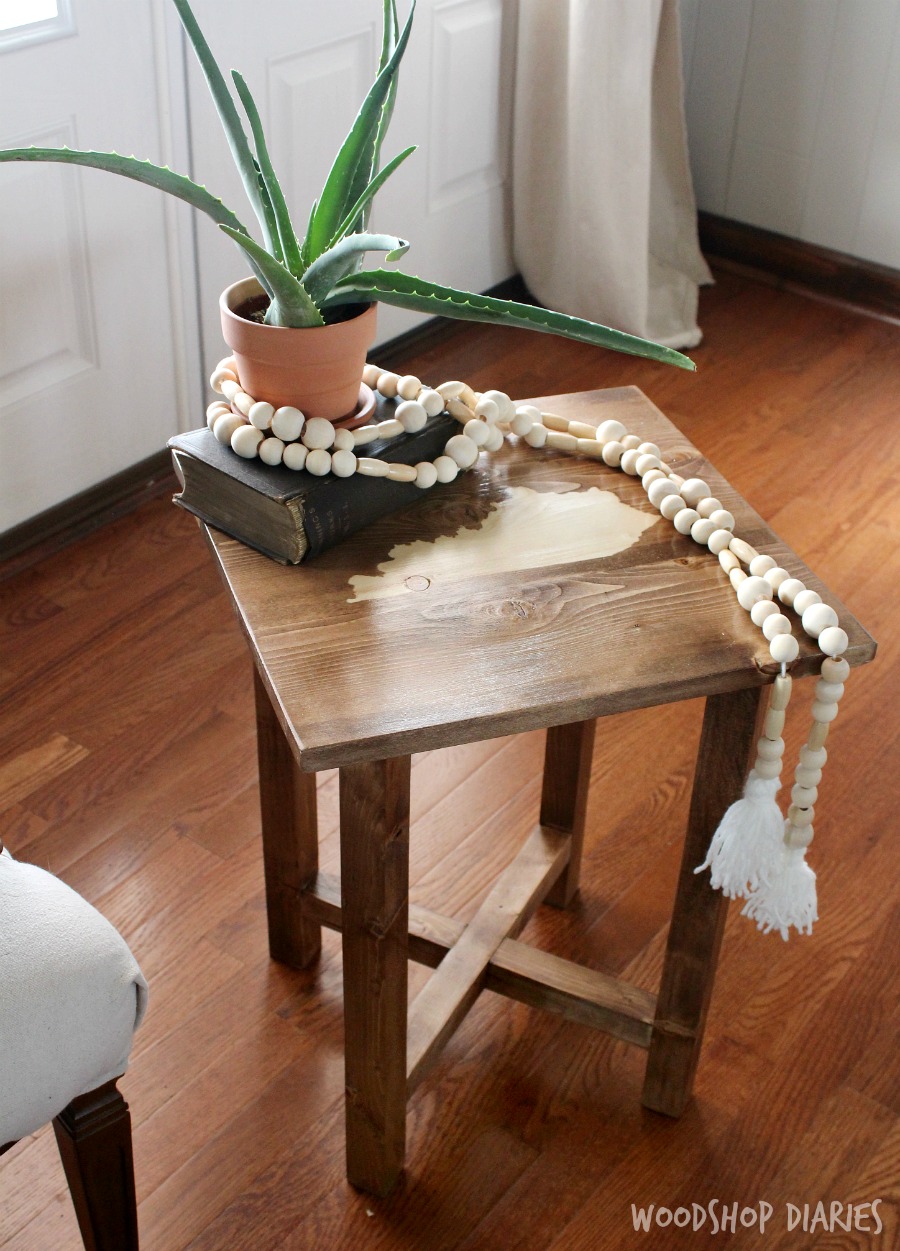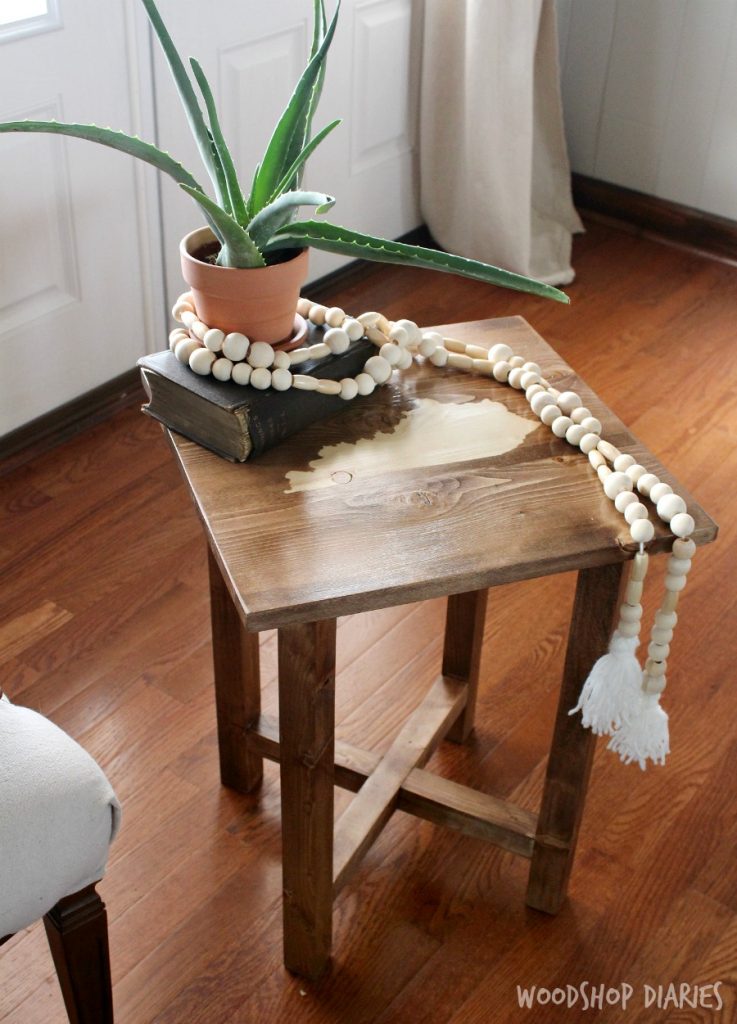 You can make it from just a couple boards and a few tools that you probably already have on hand.
.
I've got the how to for you over at The House of Wood…which if you didn't already know, that's Jen Woodhouse's blog.  If you remember, way back last summer, I collaborated with Jen to build our new dog, Lucy, a fancy new dog house.  She drew the plans, and I built the house and created the video tutorial.  She is super talented and I'm so excited to be a new contributor to her blog!
.
So I'd love it if you'd click over and check out this side table project I've posted over there!!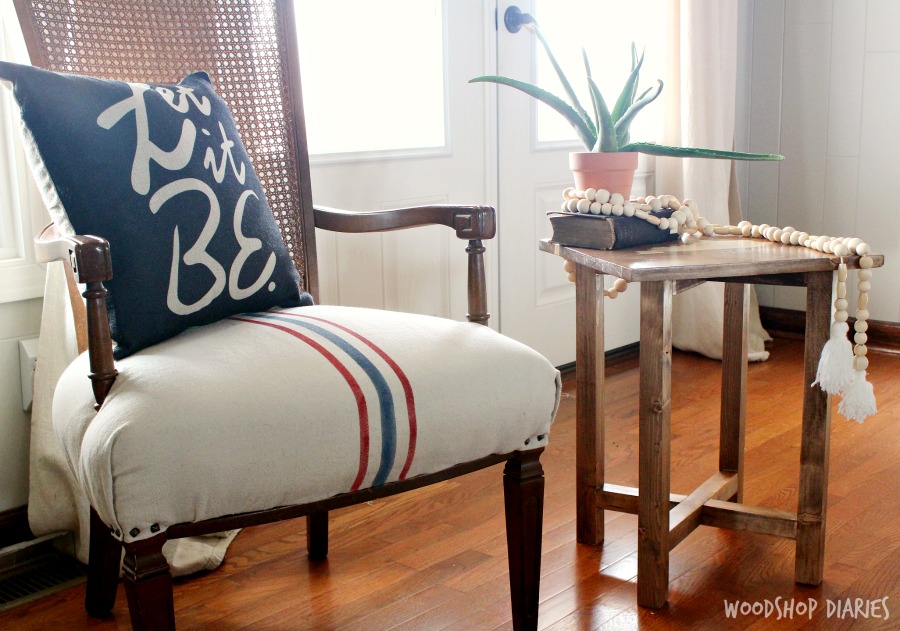 If you like the personalization that I did on the top, I did this the same way I did my Kentucky lazy Susan's last year.  That was one of my favorite projects!
.
So anyway, if you are in a bit of a slump too (and I hear from several sources that that is common this time of the year, so I'm making bets you may be in the same boat with me), and you are looking for something small, quick and easy to build so you can check something off your to do list, or just feel like you've accomplished something (speaking to myself here!), this is a great option.  But, I've also got some other quick, easy builds to help get your motivated and out of that rut.
.
These easy DIY wooden shutters are SO easy to build and you don't even have to use them outside!  You can hang them on your wall for decoration!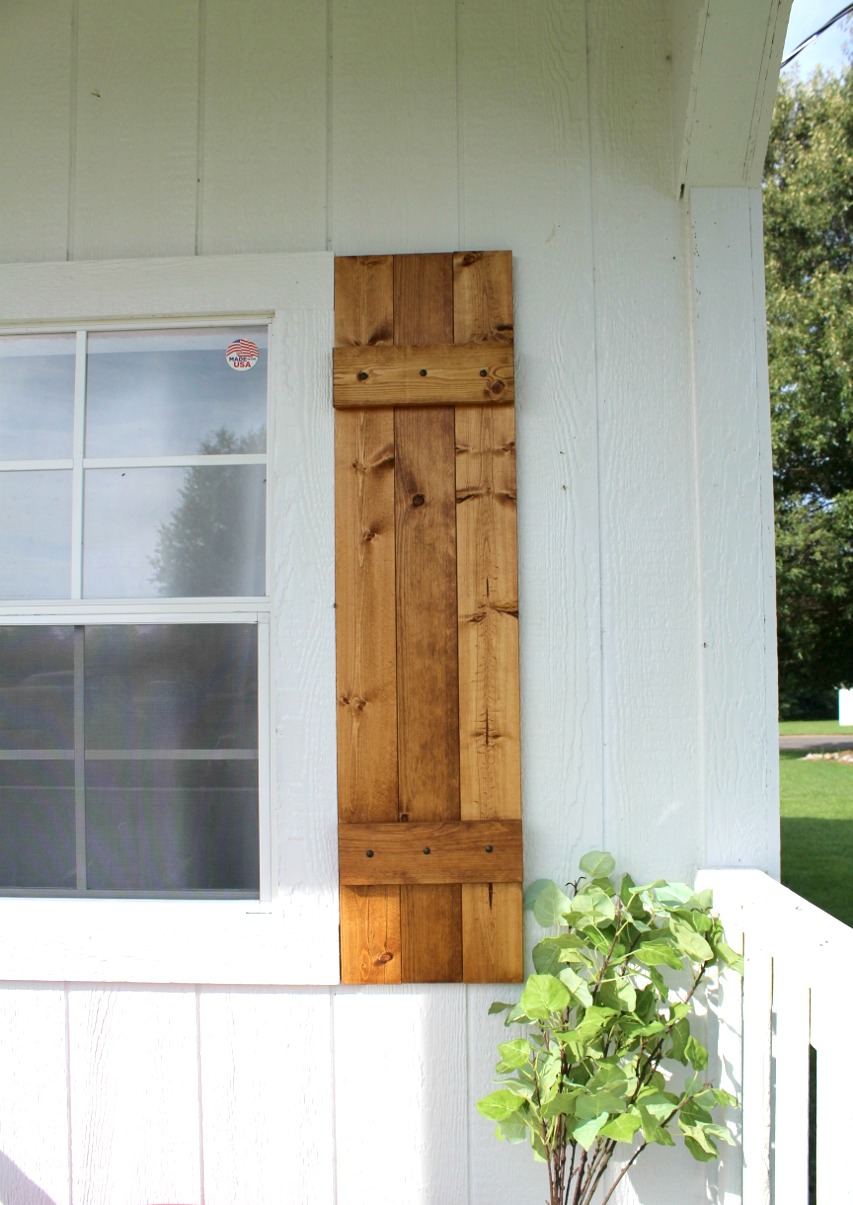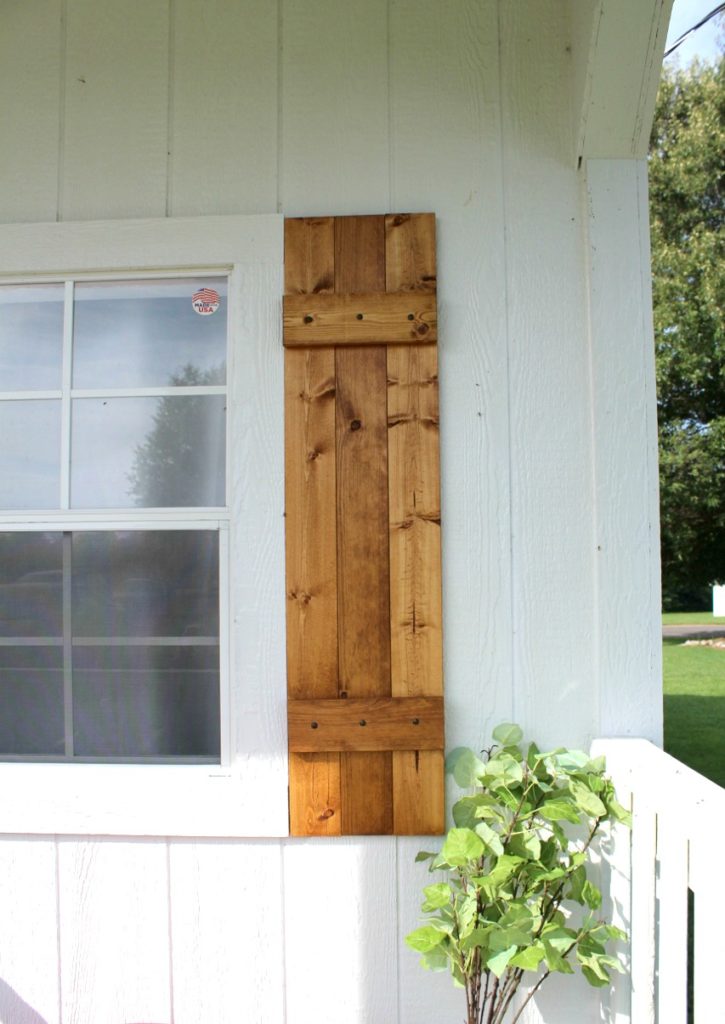 I know it's not even close to fall or Christmas, but you can use your imagination and do hearts for valentines day, or a flower for spring, or even an egg or cross for Easter on these cute wooden signs.  They are SO easy to make and you can customize any shape inside that you want.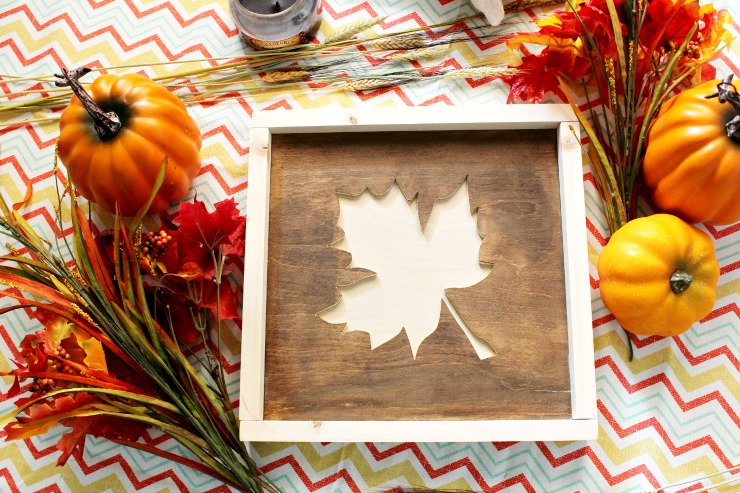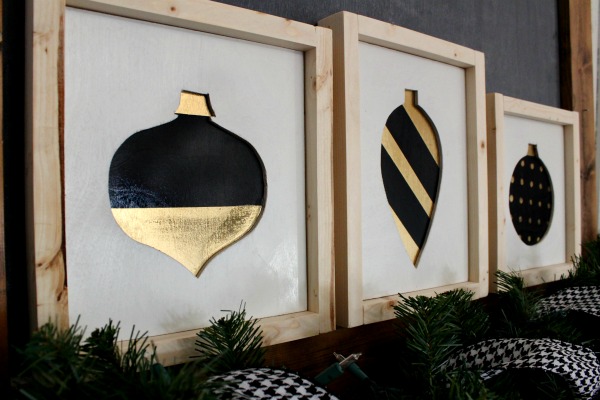 Or, even this little keepsake box made from scraps.  You can have this made in just a few minutes!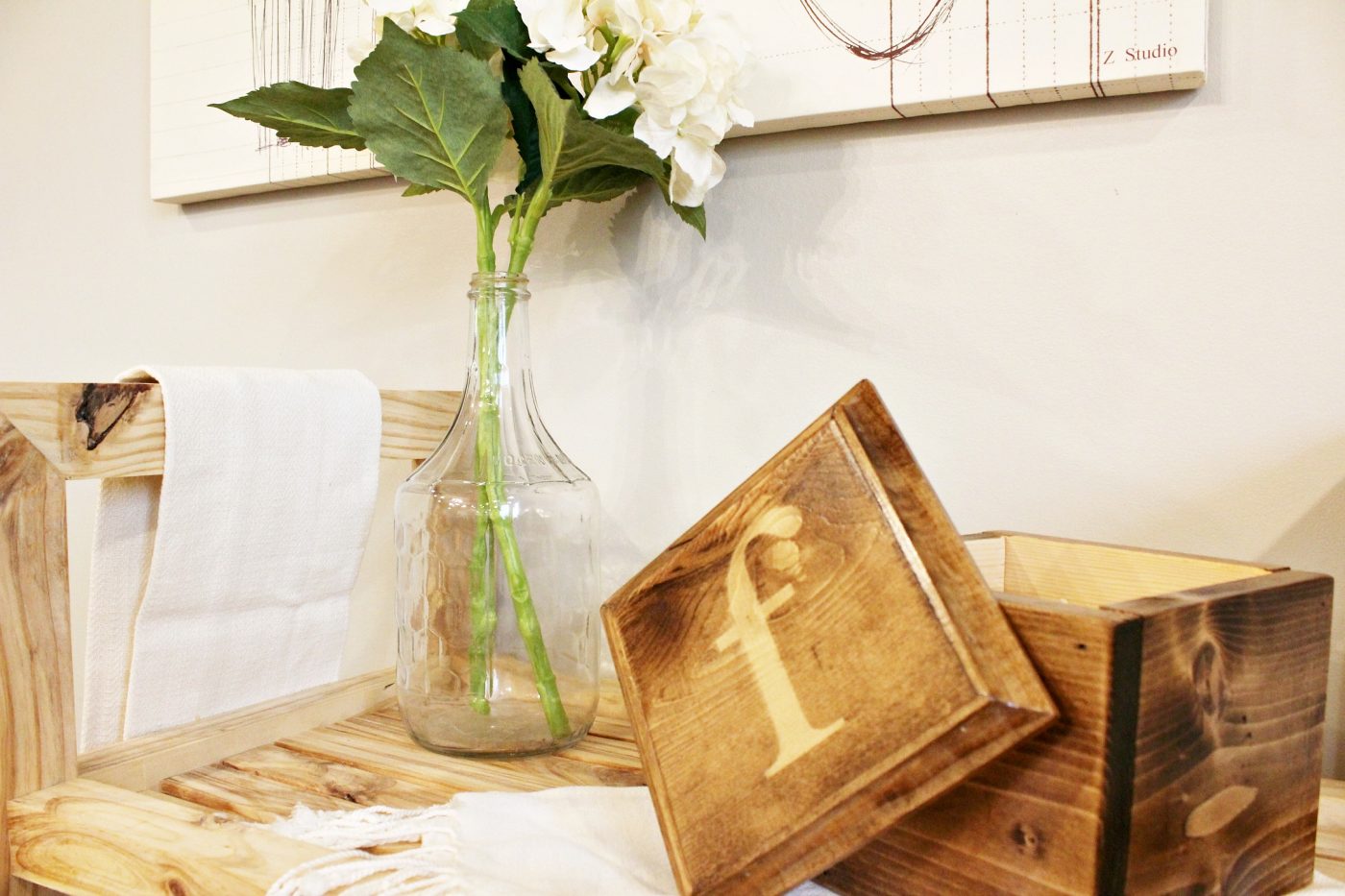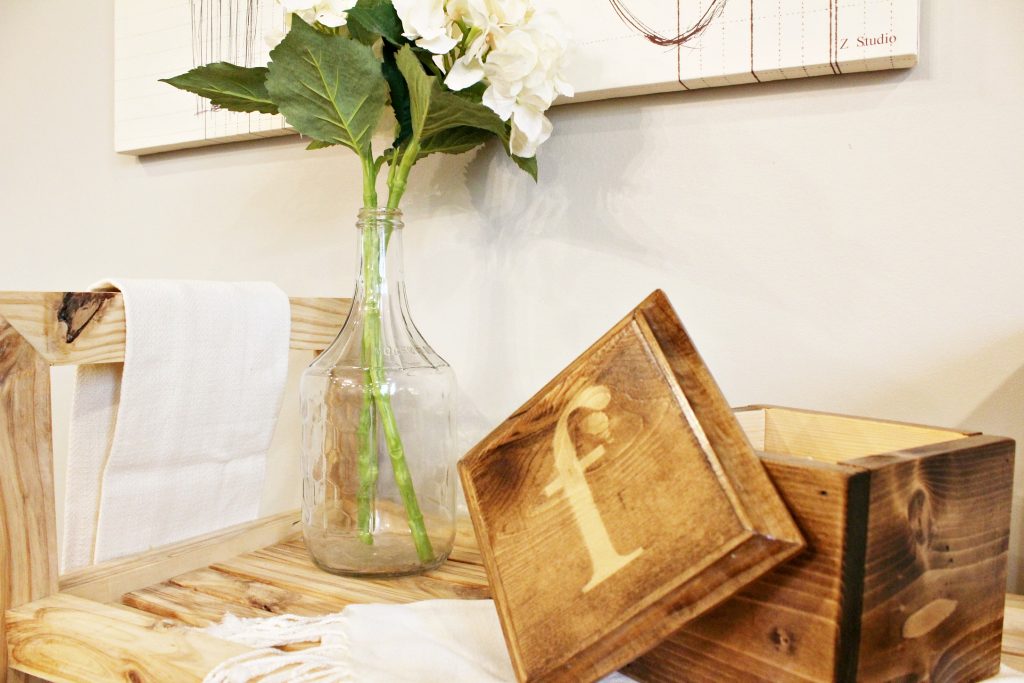 But, if you aren't in a slump and you are ready for more builds, don't worry…there are PLENTY in the works including a super sturdy TV stand, a king size storage bed, bookshelves, and more.  It's going to be another busy year and I'm so glad you are following along on all these adventures!
.
Don't forget to click over to Jen's blog for the tutorial for this simple side table!  Oh, and to pin this for later! Until next time, happy building! 🙂