I'm not normally a sentimental person. But even the most unsentimental person has a few keepsakes. Most of my "keepsakes" are letters and notes from either Danny or my granny (who are the only ones who ever write me notes haha) and they all reside in a shoe box in a cabinet somewhere.
.
But there has got to be a better way to store your keepsakes than in an old cardboard box with the word "NIKE" written on the side.
.
You know, maybe in something like this: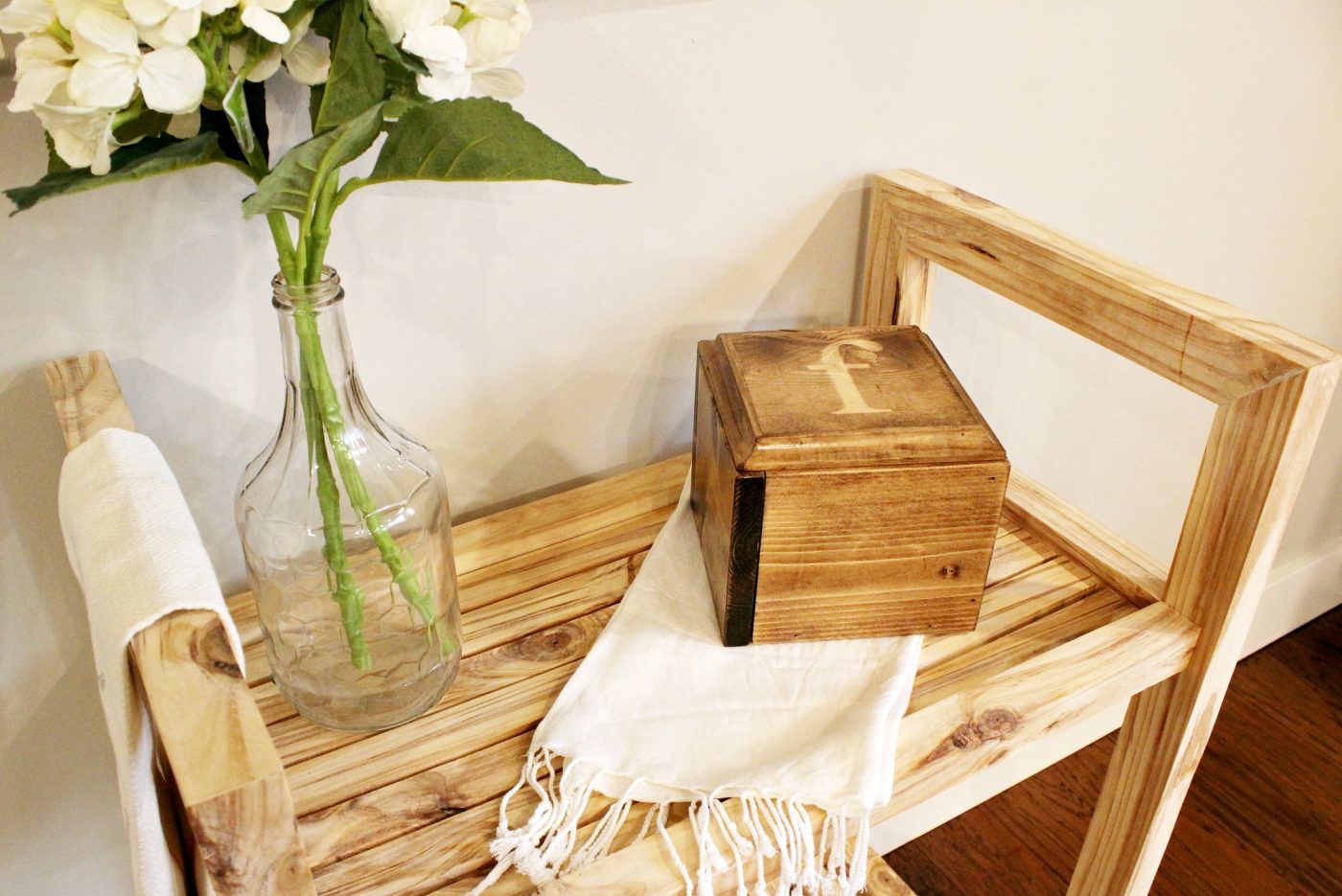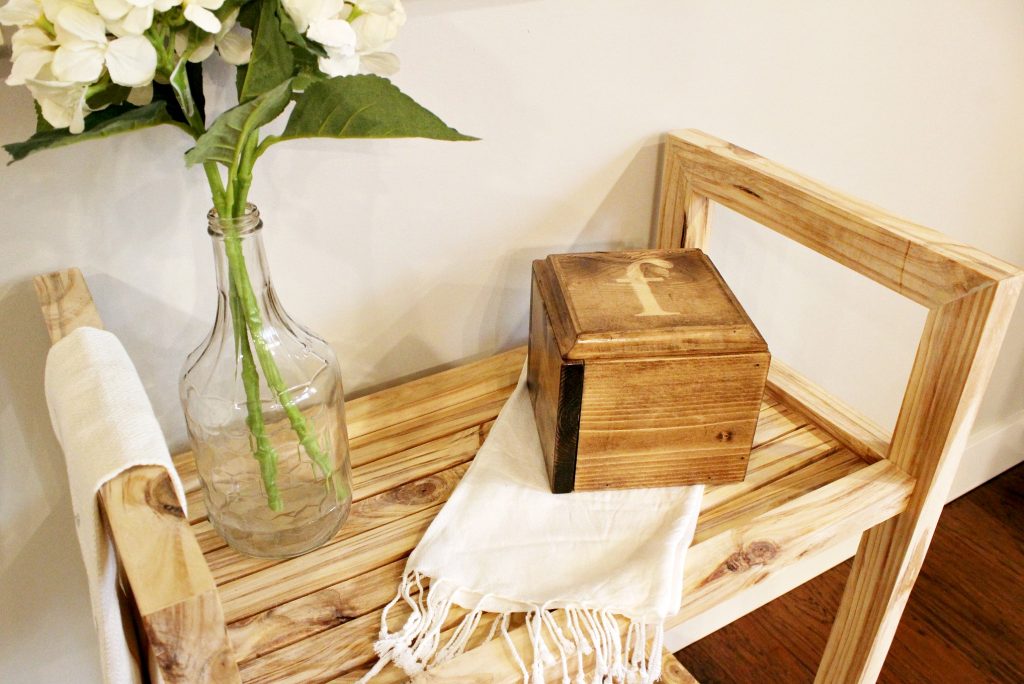 And you can build one of these from a few scraps and about an hour of your time. Have you noticed I'm on a roll lately with all these scrap projects?? Did you miss the scrap wood caddy??  I've got another scrap wood project to show you next week, too!
.
The cool thing about this little box is you can use it for keepsakes like trinkets and notes, but you could also use it for jewelry or accessories, or anything really. And since it's a little more presentable than an old cardboard shoe box, you can display it somewhere for easier access when you want to take a look inside.
.
(PS see that bar cart??  It's a DIY I made recently from a single board!!  Check it out here 🙂 )
.
So grab some scrap 1x6s and let's do this thing.
.
This post contains affiliate links. Please see disclosure policy for details. Thank you for supporting this site to keep the content free!
.
You will need:
Tools & Materials
Nail gun (or hammer and nails)
Measuring Tape
Scrap 1x6s (or a 1×6 board)
Scrap cove molding (or a stick of it if you don't have scraps)
Wood finish
Wood Glue
Stencil (optional)
Step 1: Cut pieces for the box
I made my box a square so all sides are the same size. If you wanted, you could make it more of a rectangle and lengthen one side. Totally up to you. But I cut a piece of 1×6 scrap at 5 ½" long (to make a square bottom piece) and four side pieces at 6 ¼" long like the picture below.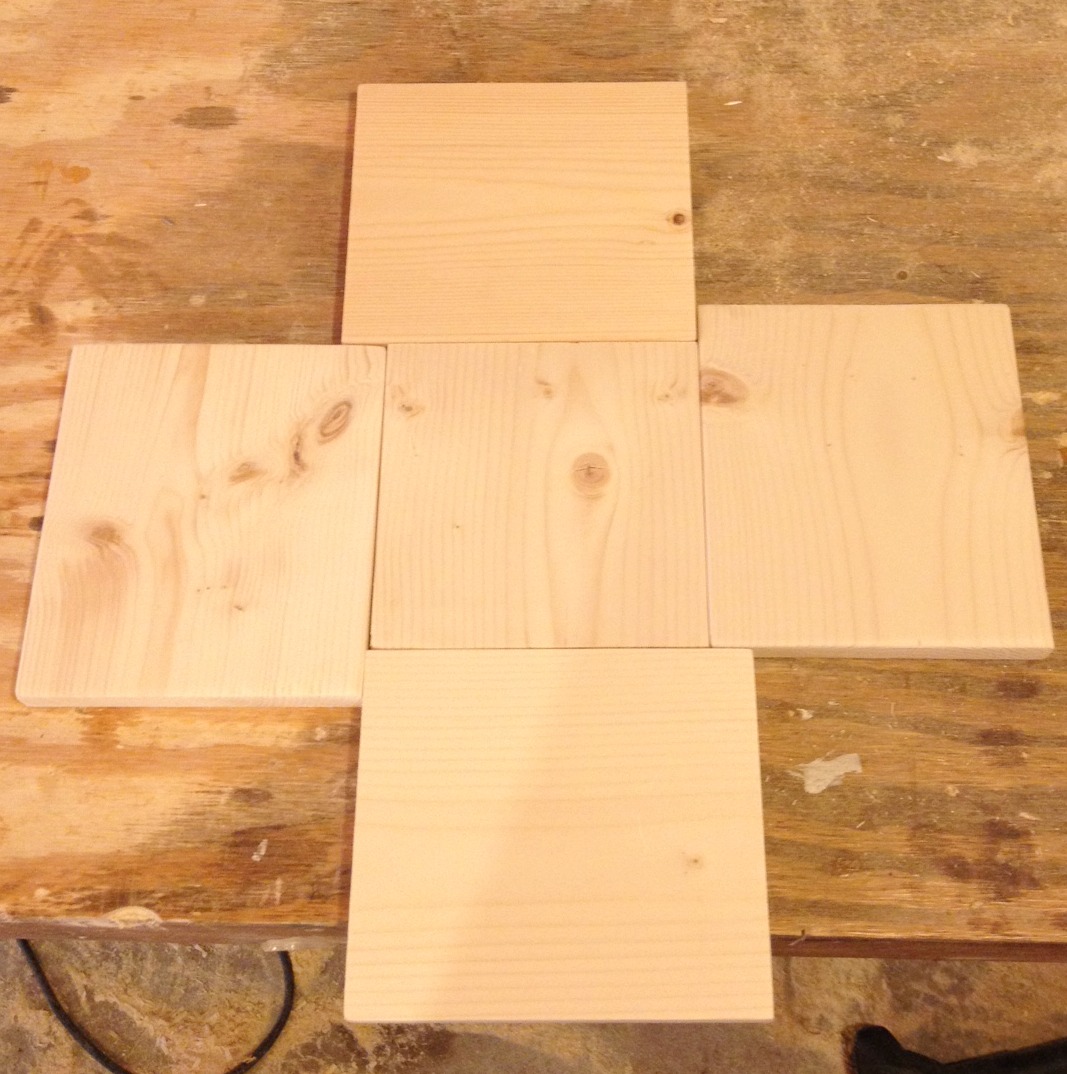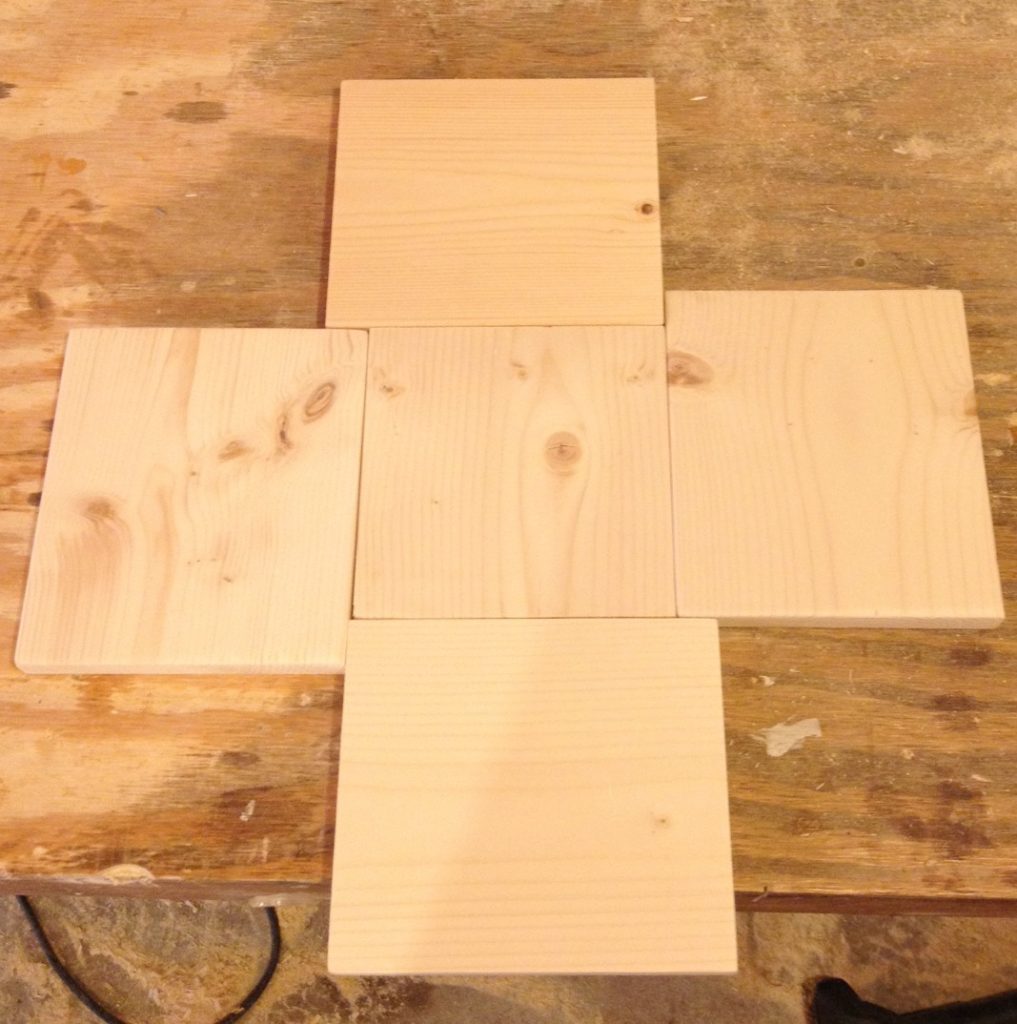 Step 2: Assemble the box
Next, I "folded" the sides up and glued and nailed them together.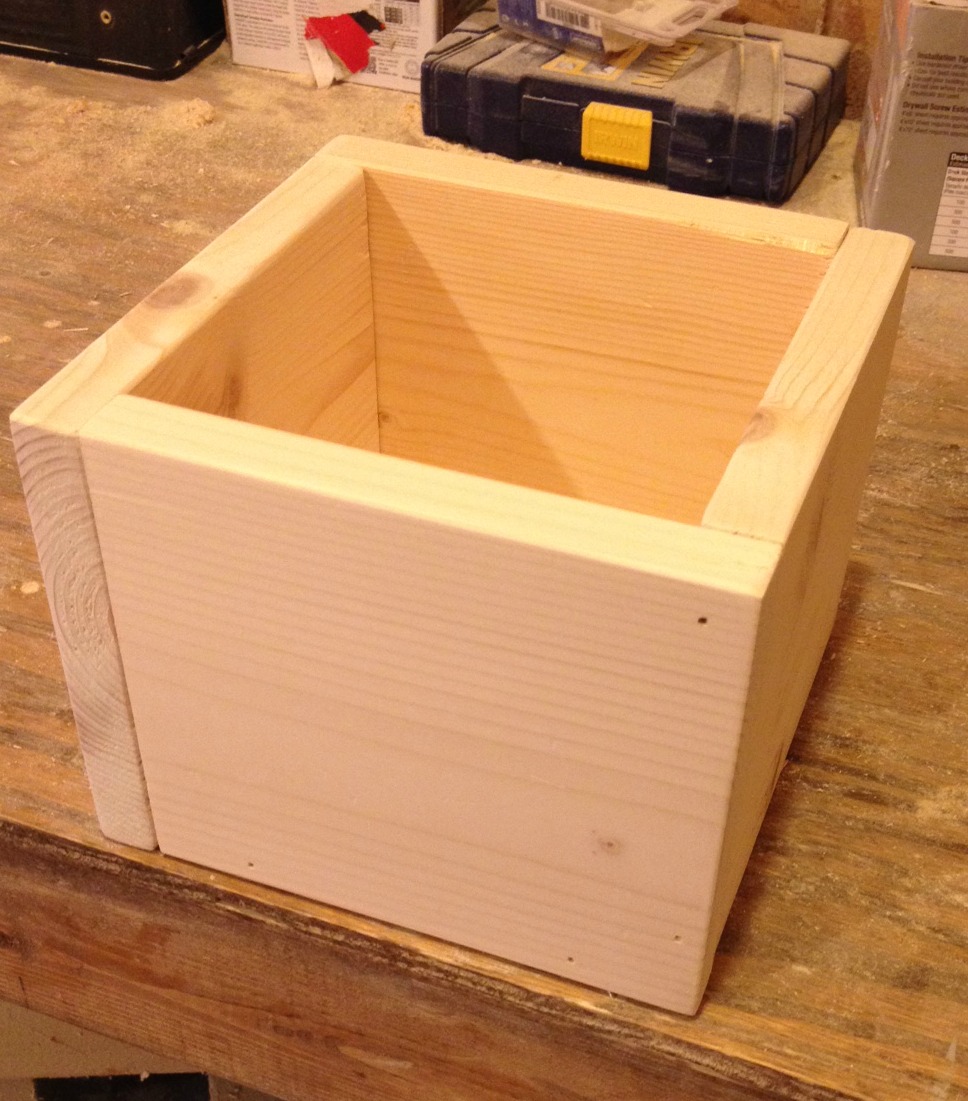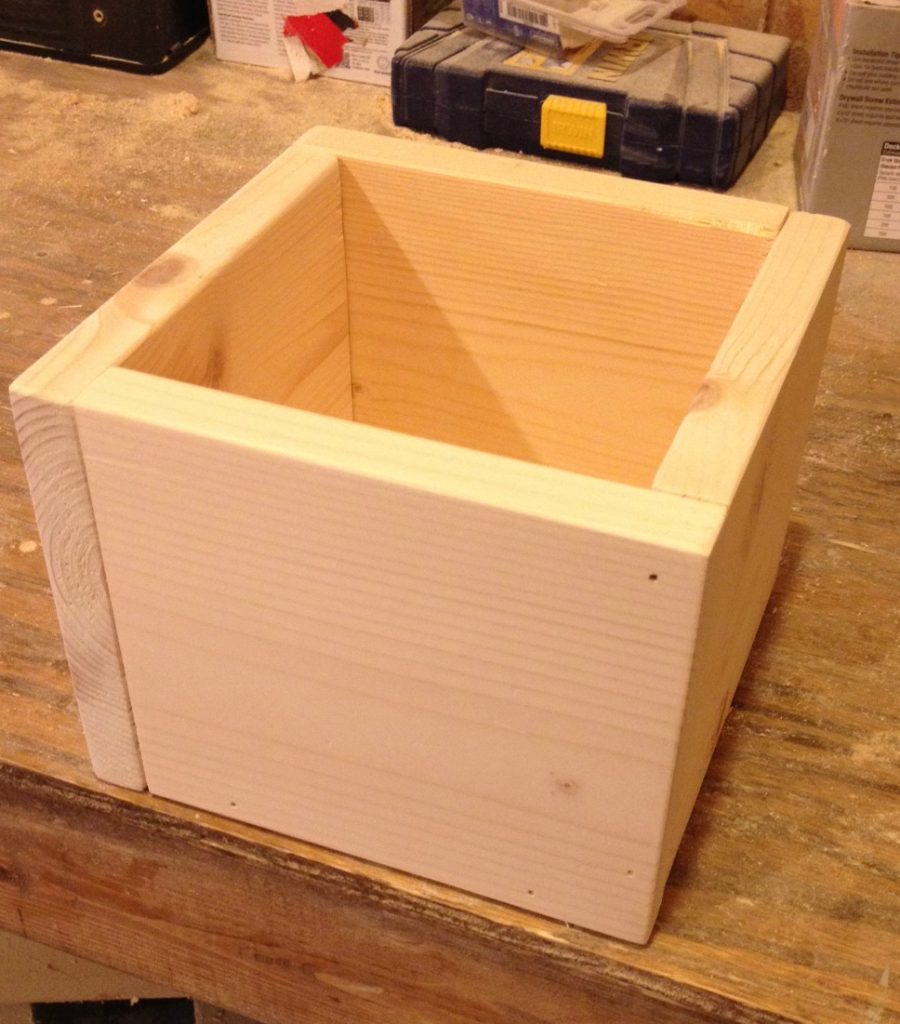 Step 3: Make the top
To make the top, I cut a piece of 1×6 at 5 ½" long and cut scrap cove molding to fit around the edges. I nailed these pieces along the sides of the top.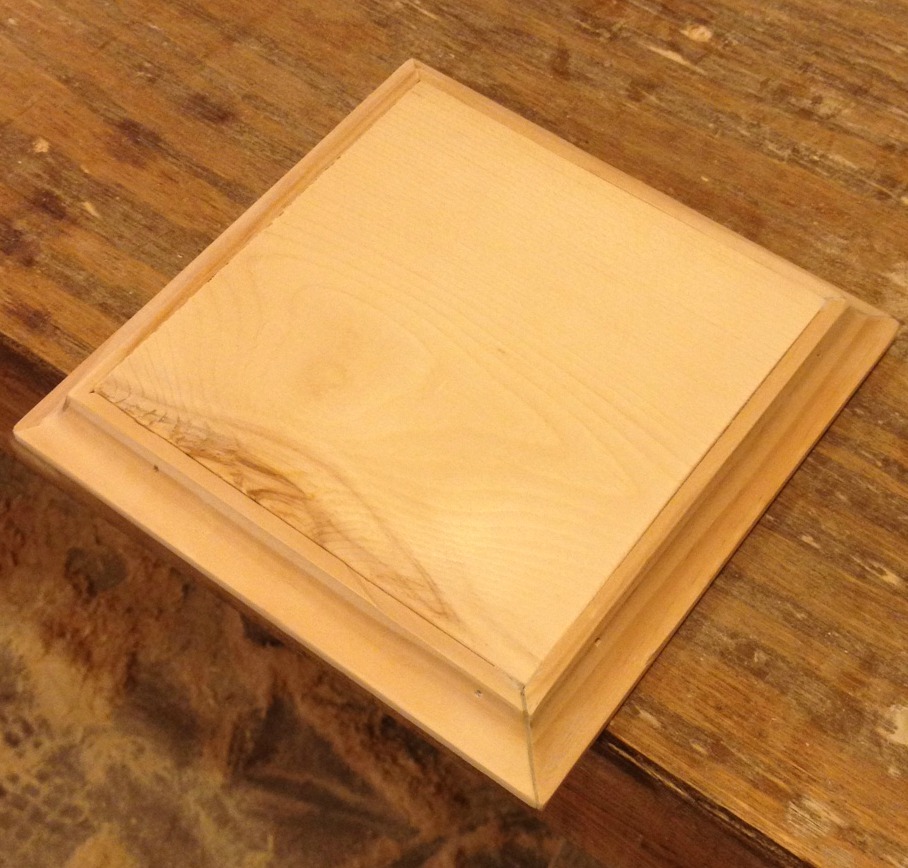 In order to keep the top in place when it's set in the box, I cut two thin pieces 5 ½" long (you could cut a couple small pieces off another scrap 1×6) and glued them onto the bottom of the top piece. This helps the lid stay in place.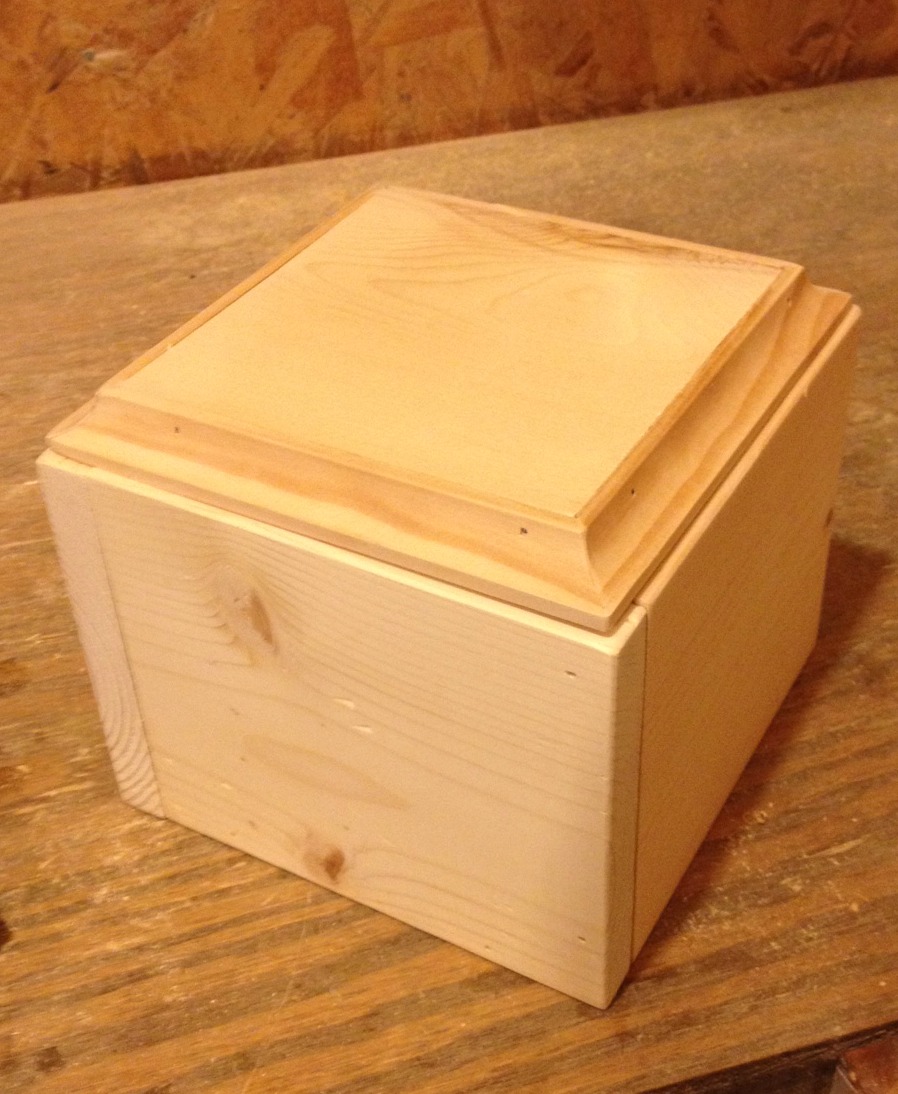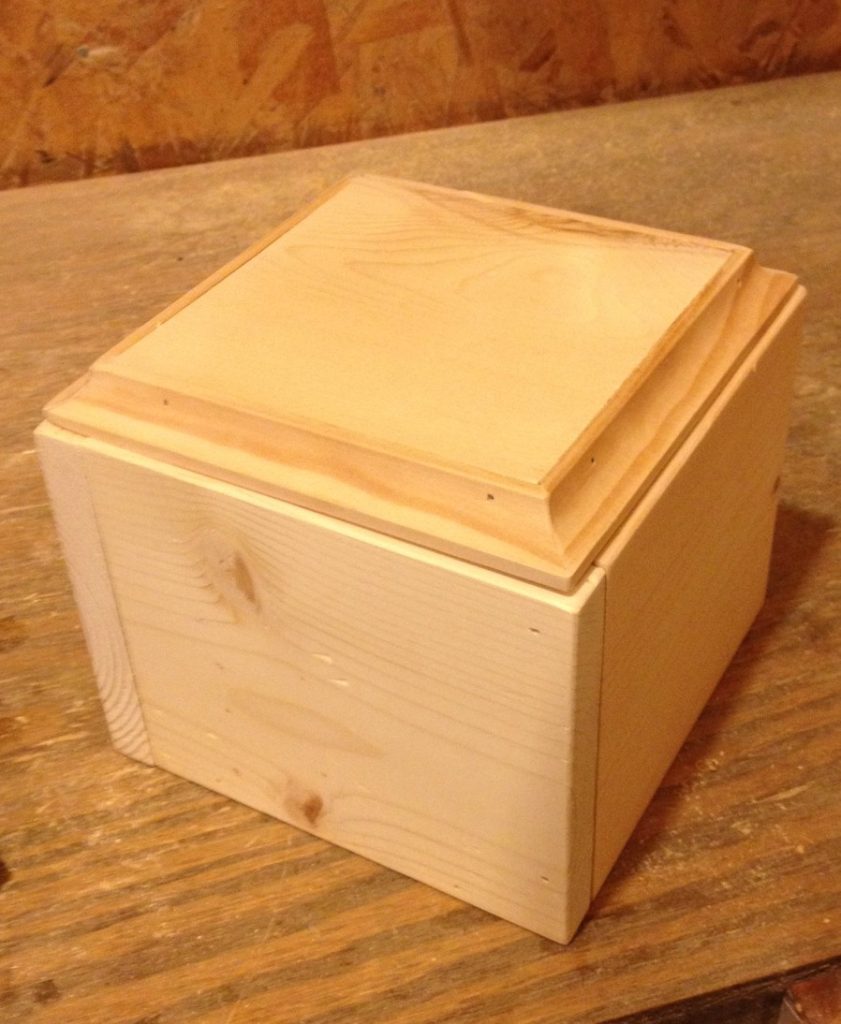 Step 4: Finish the box
I wanted an initial on this box. But, I didn't have a good stencil for stain because it likes to soak into everything, so instead, I taped a plastic stencil on the lid and used spray Poly to spray on the letter. After a few coats, I removed the stencil and let it dry.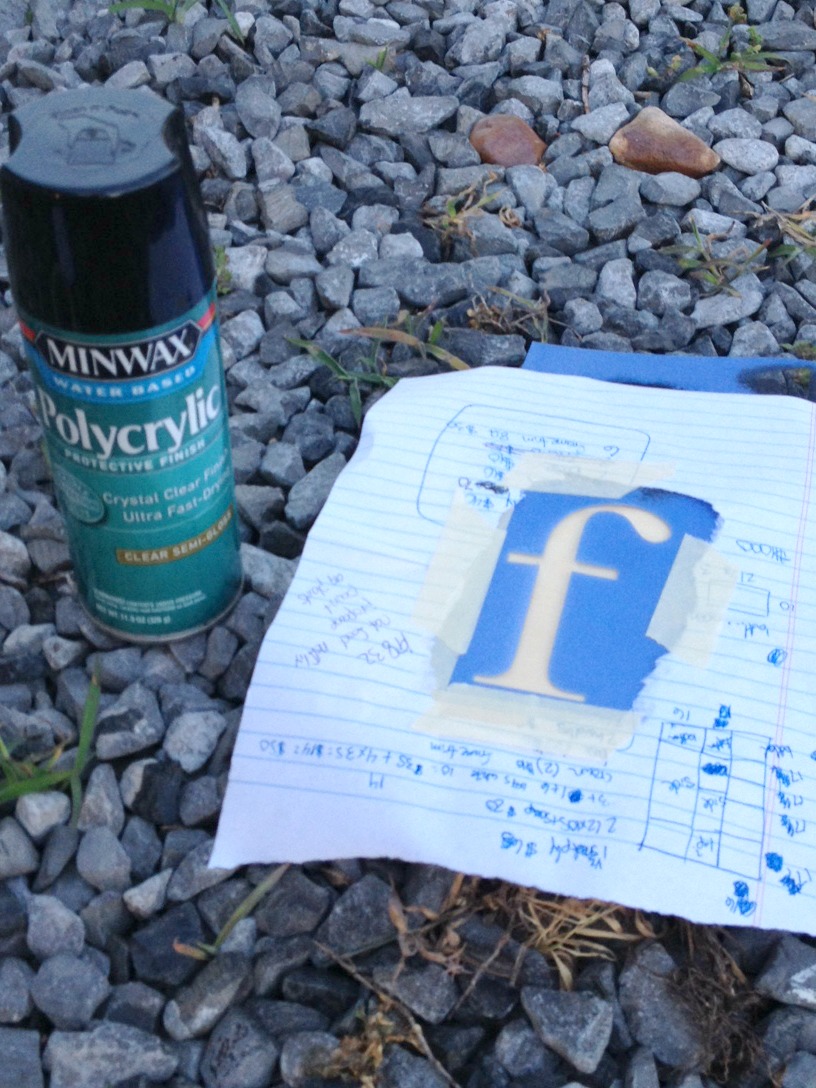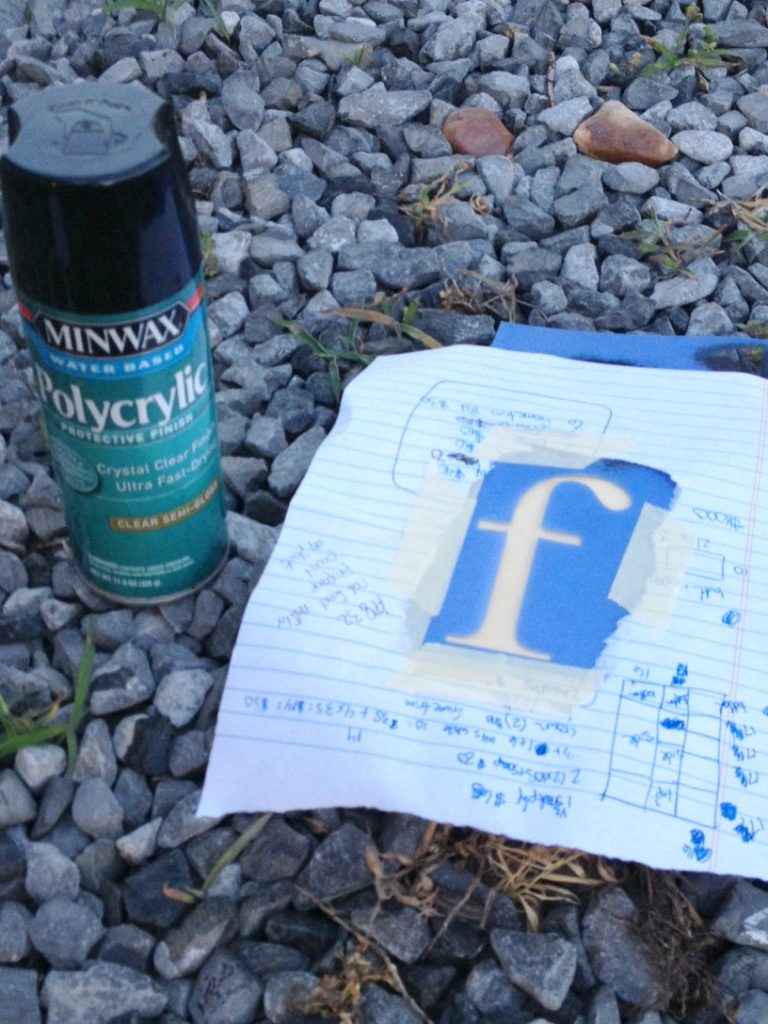 Once it was dry, I stained it with Minwax Provincial. The stain wiped right off the letter where the poly was sprayed. Once the stain dried, I polyed the whole box. Then it was ready to go.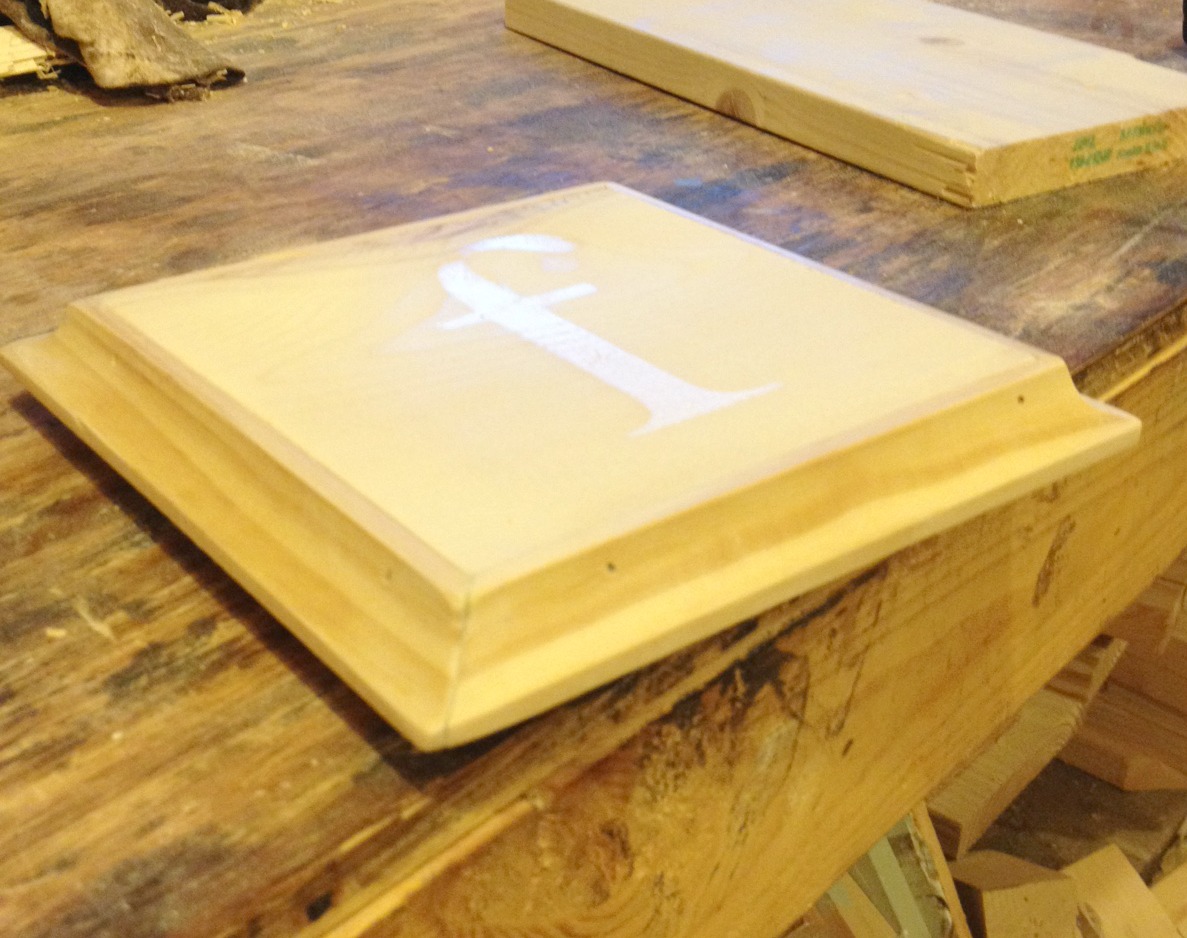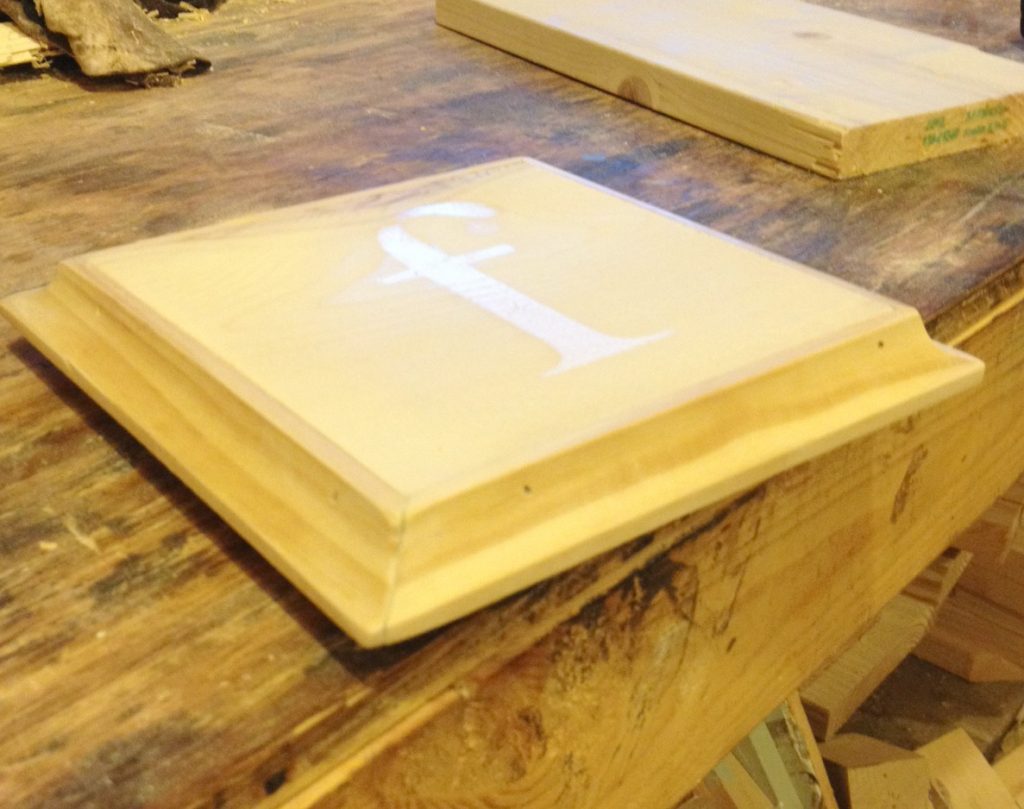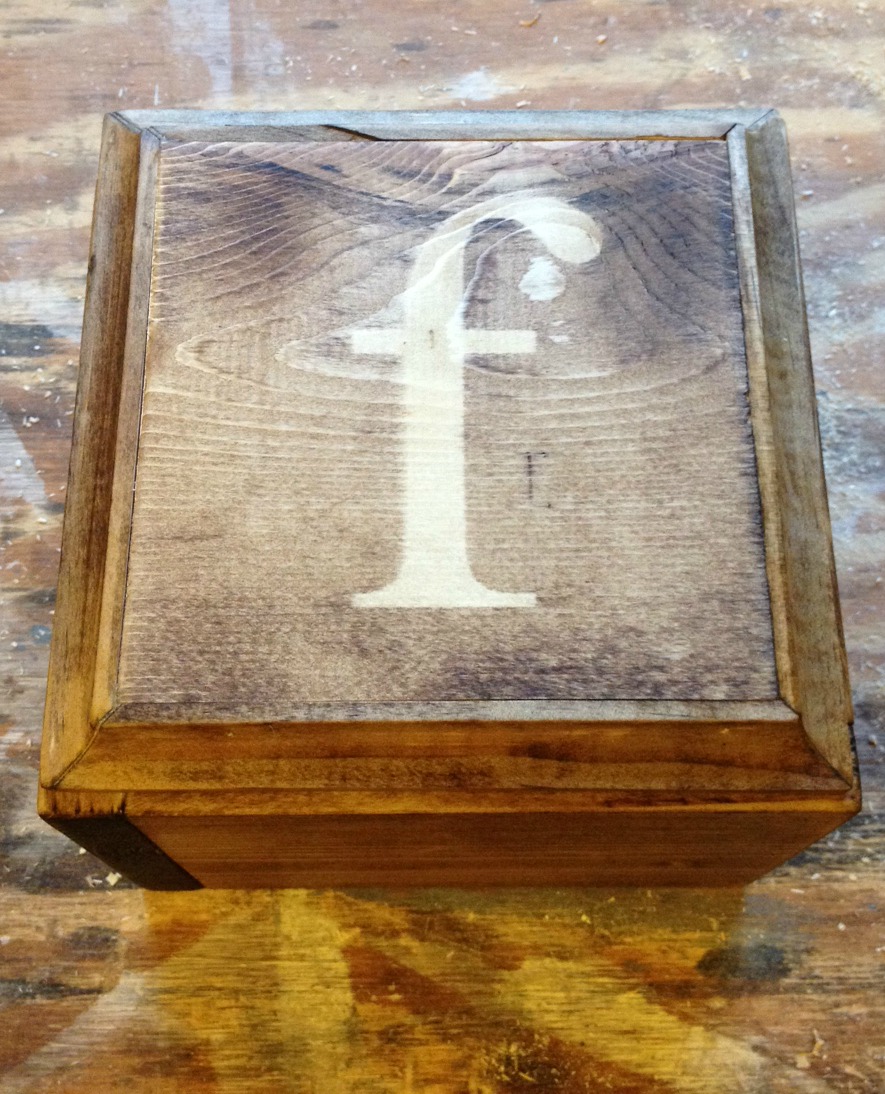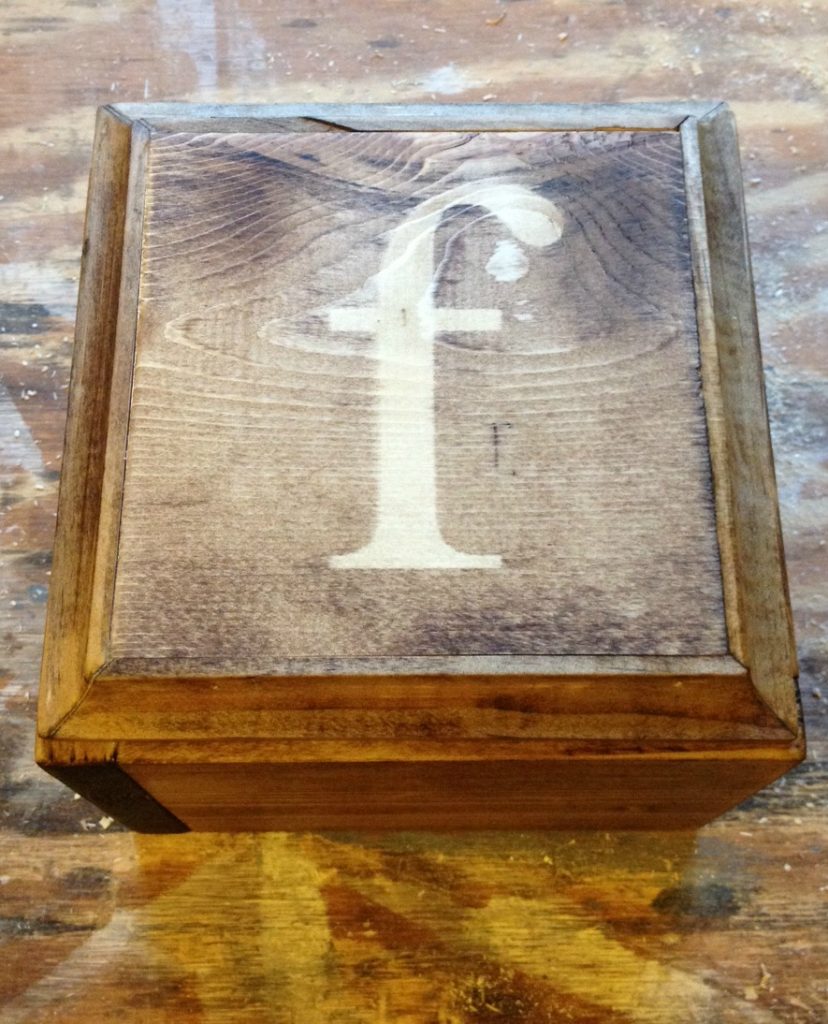 The lid is easy to open, but you could even add a small knob or pull to the top if you wanted.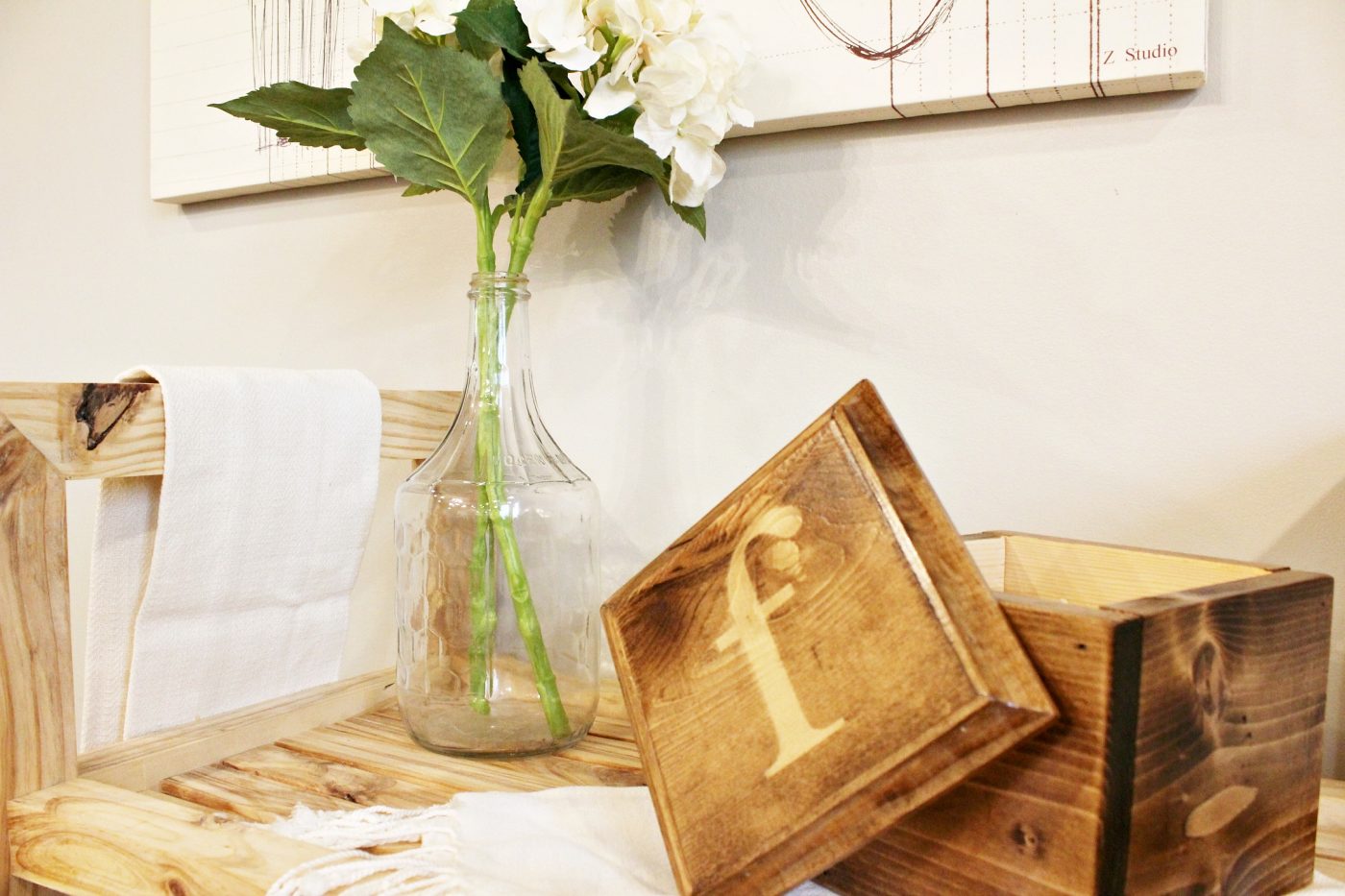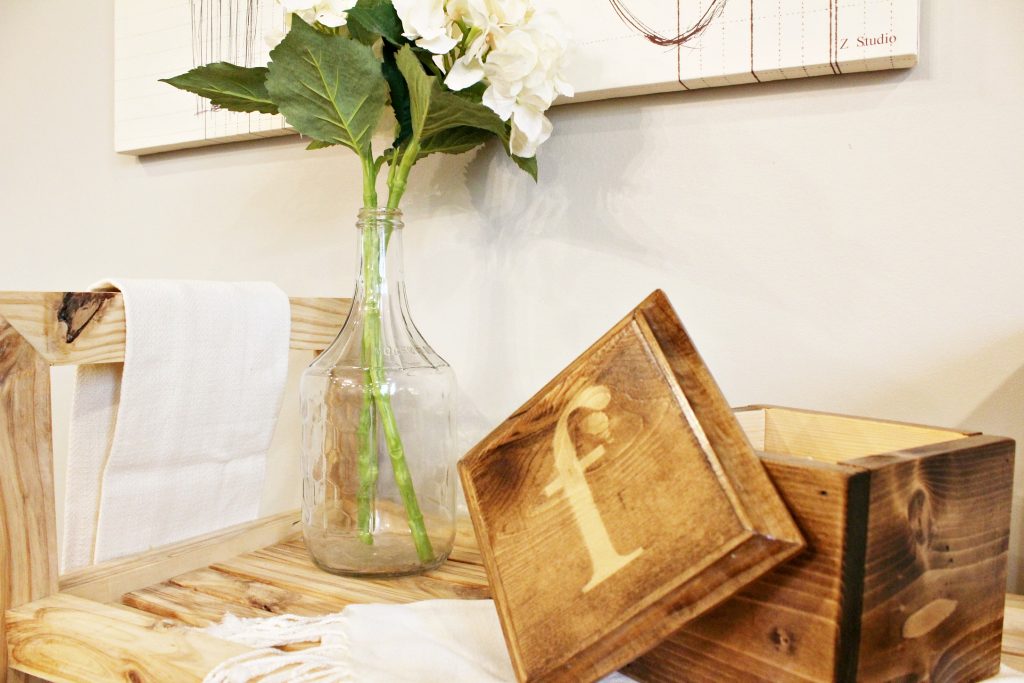 By the way, do you recognize the scenery here?? It's the DIY bart cart I posted recently. I made it from a single board and it's one of my favorite projects! I thought this little keepsake box fit perfectly right here.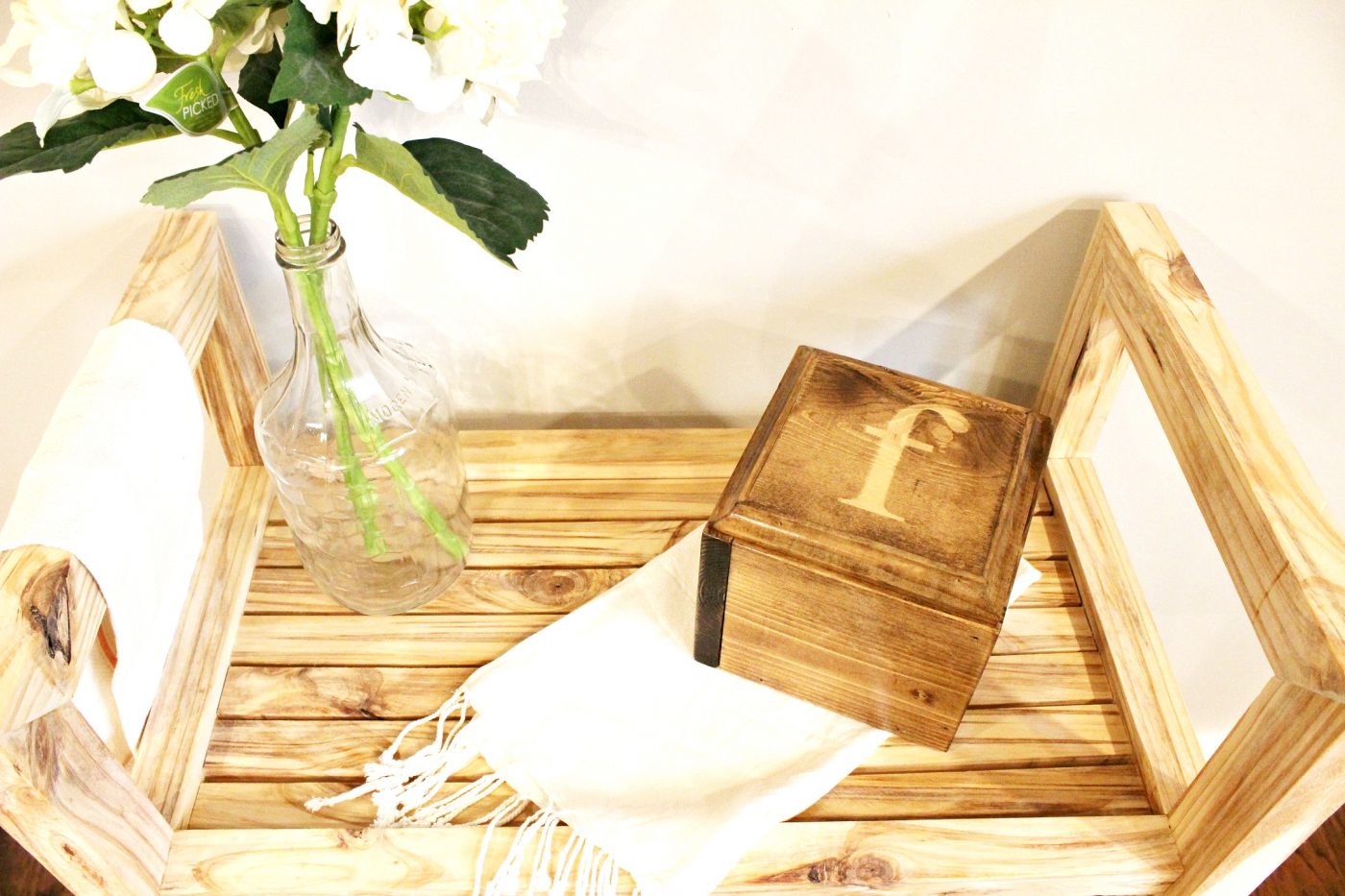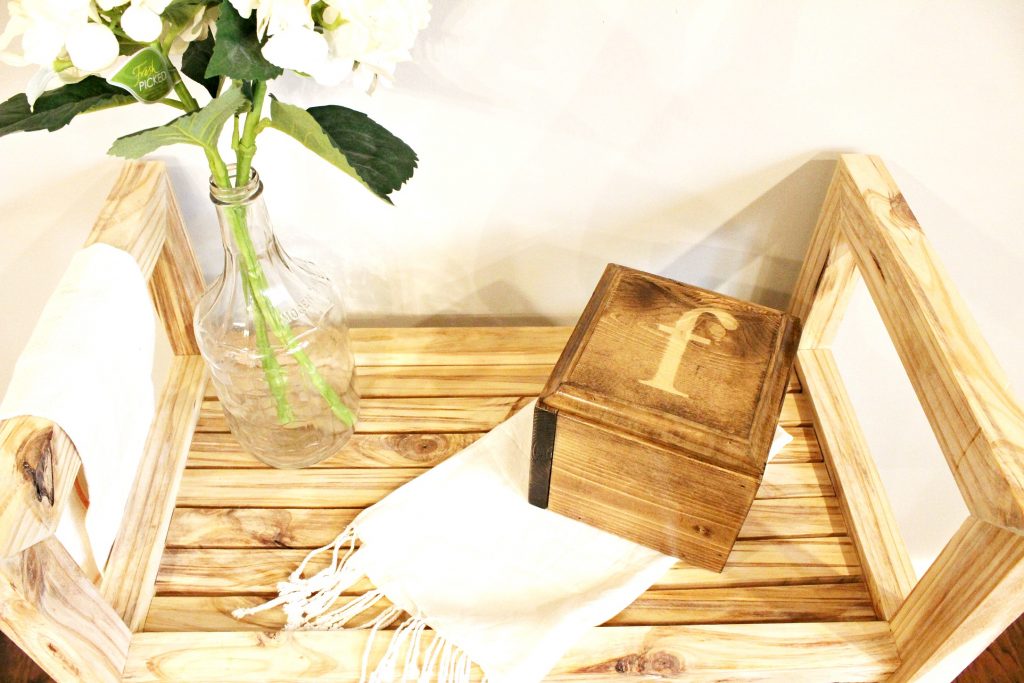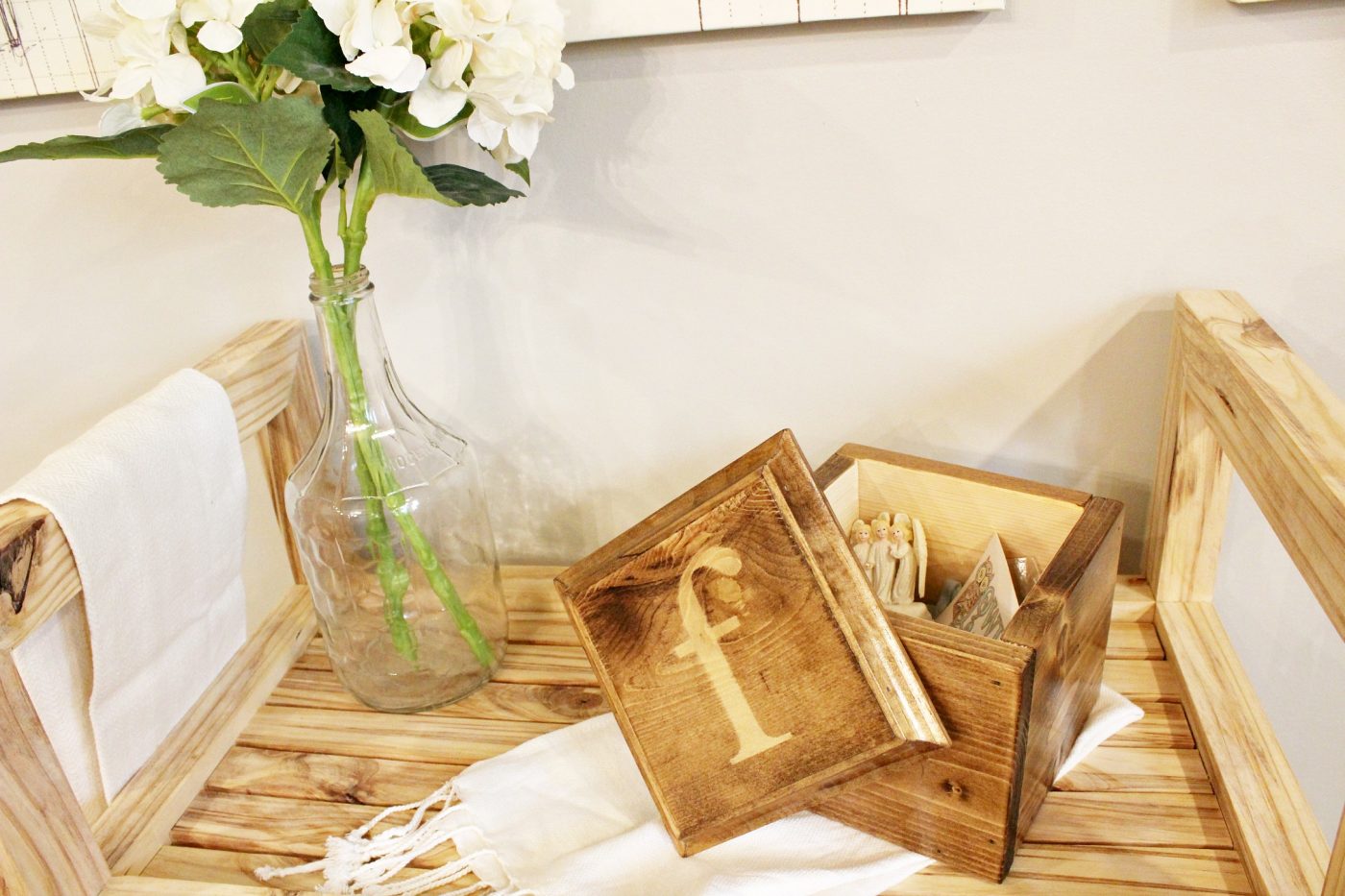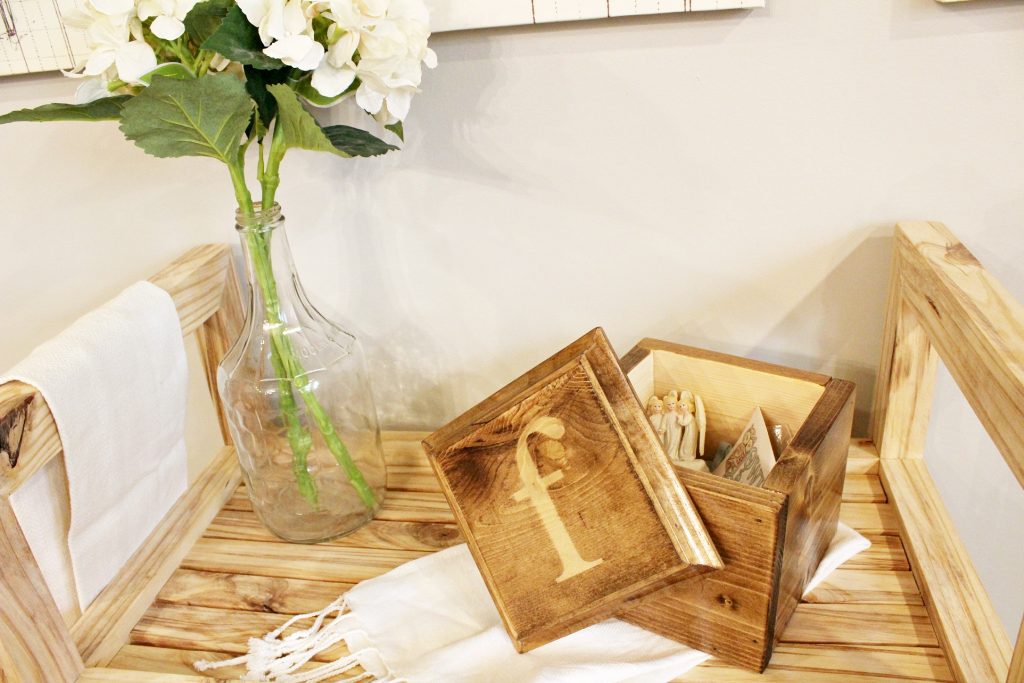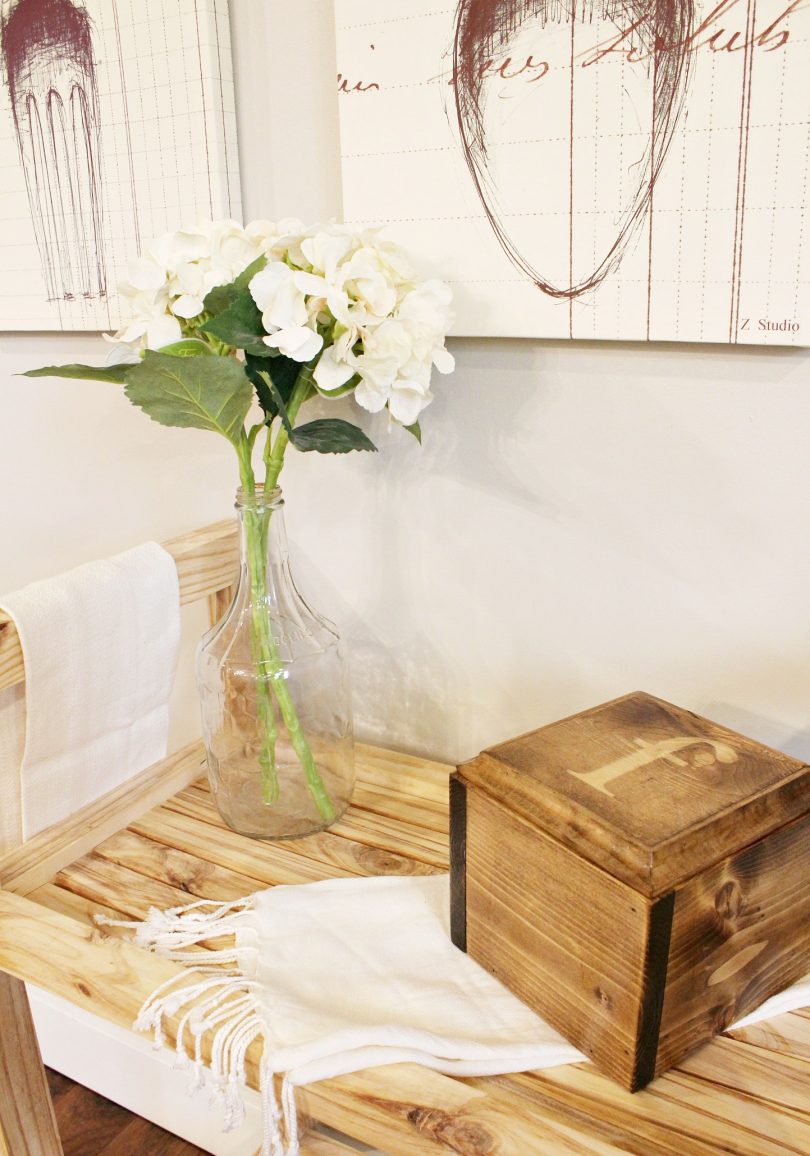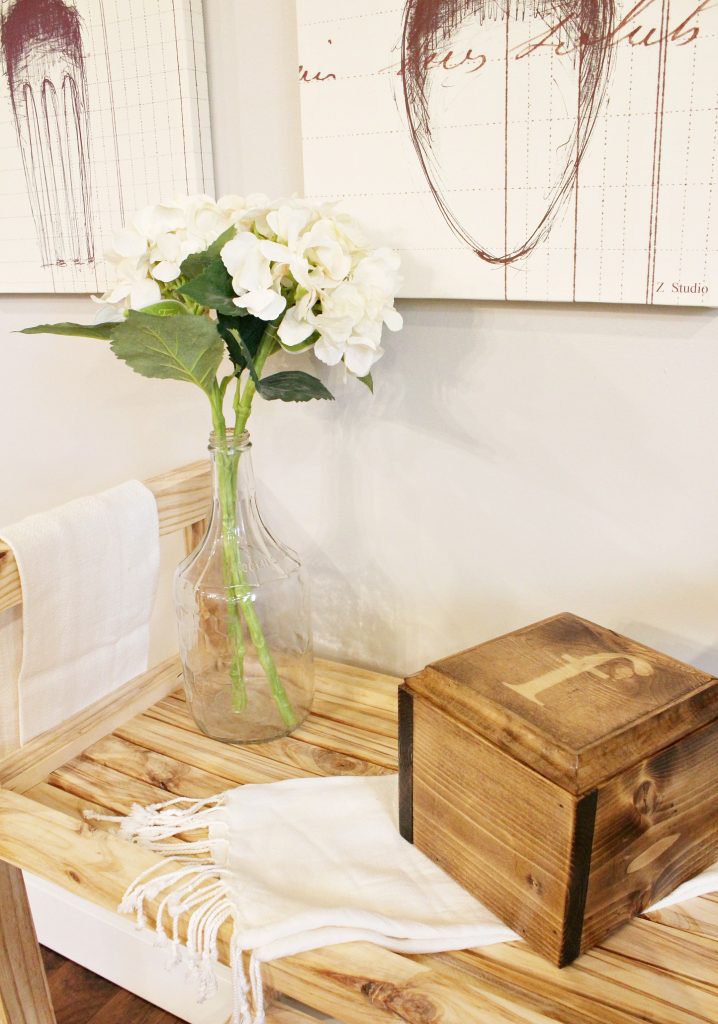 What do you think?? Go grab a few pieces from your scrap pile and get to building…right after you pin for later 🙂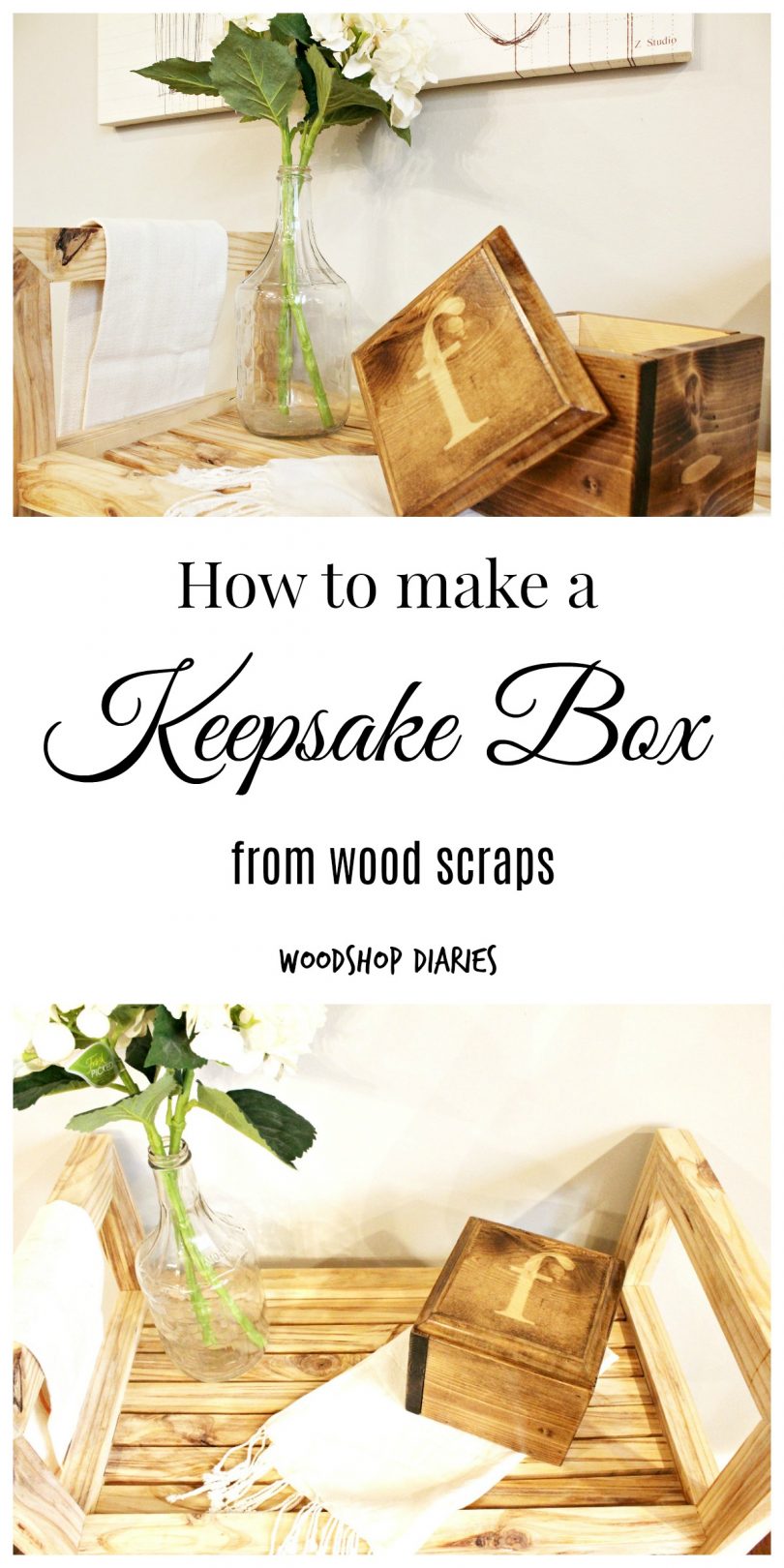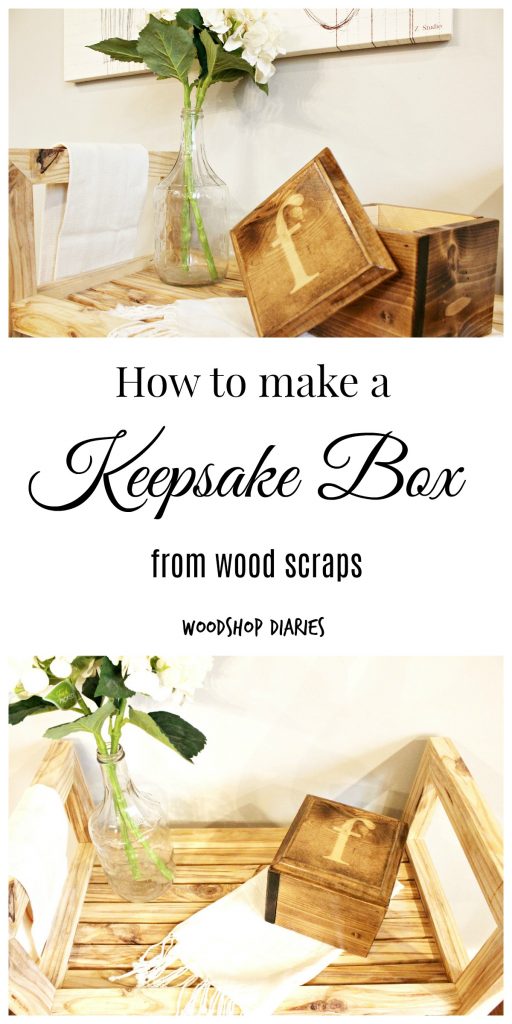 Until next time, happy building!