It's no secret I am loving the return of the mid century modern style.  But if you mix in a little boho, I'm digging that even more!  So that makes this super simple DIY modern woven bench a perfect combination of my favorite things–modern, boho, AND easy to build 😉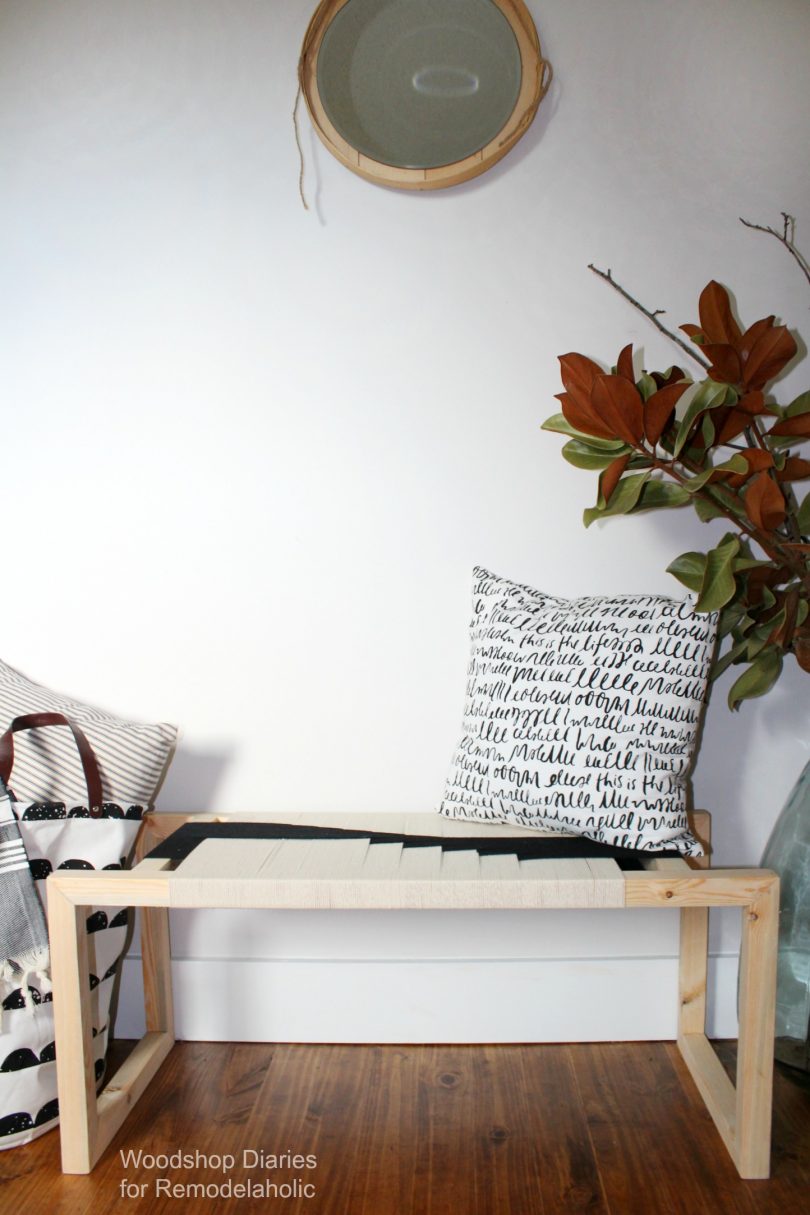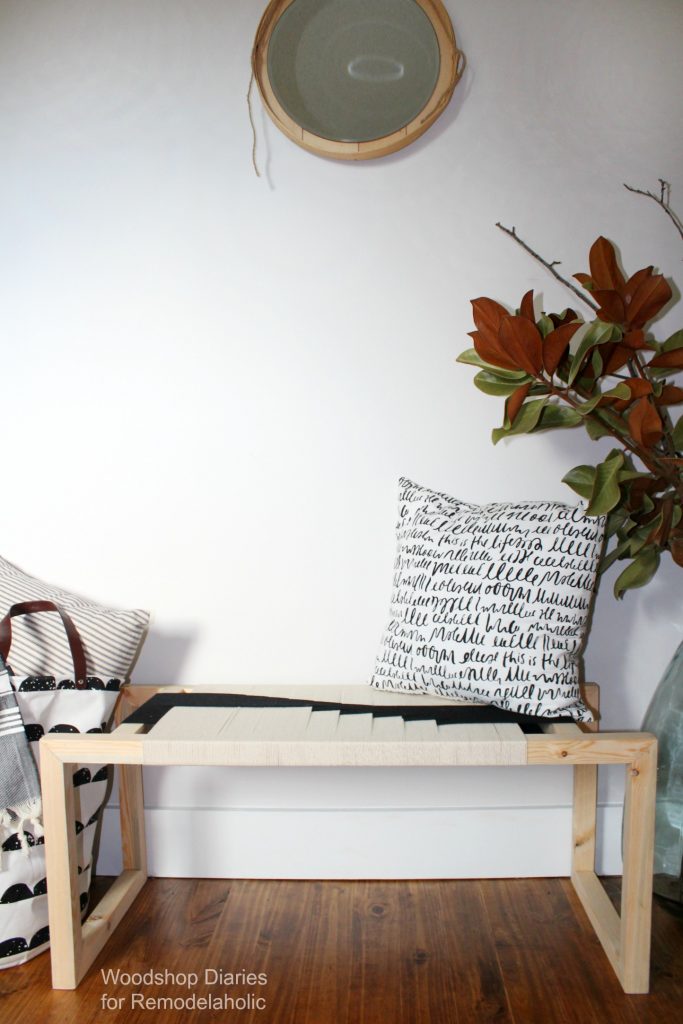 If you've got a few simple tools, a couple 2x2s and some string, you can knock this project out.
.
This bench may be small and simple, but it packs a big style punch.  And you can get as creative as you want with the seat design.  I'm pretty plain and boring (ha!), so I went with a super simple black and white design.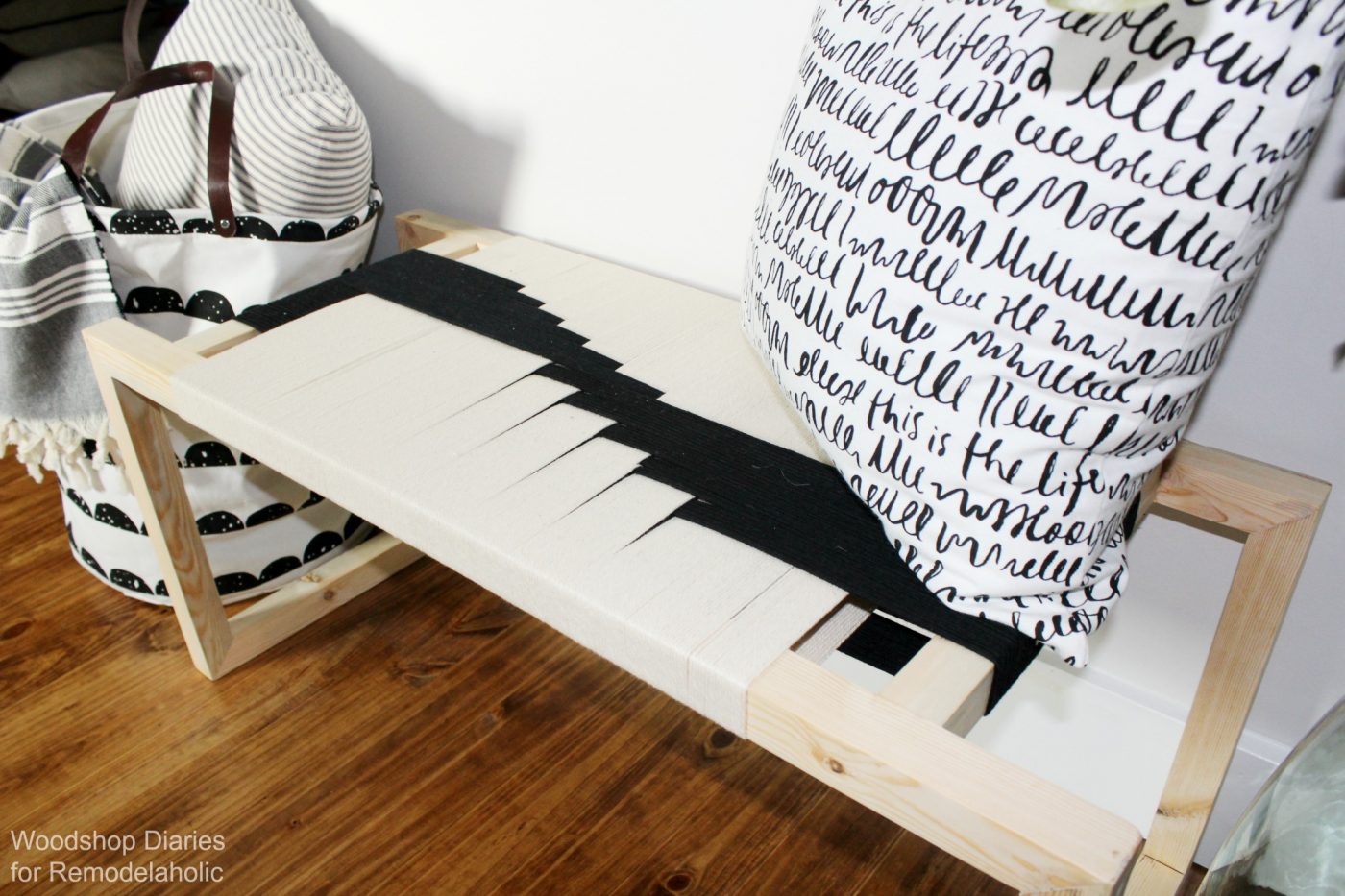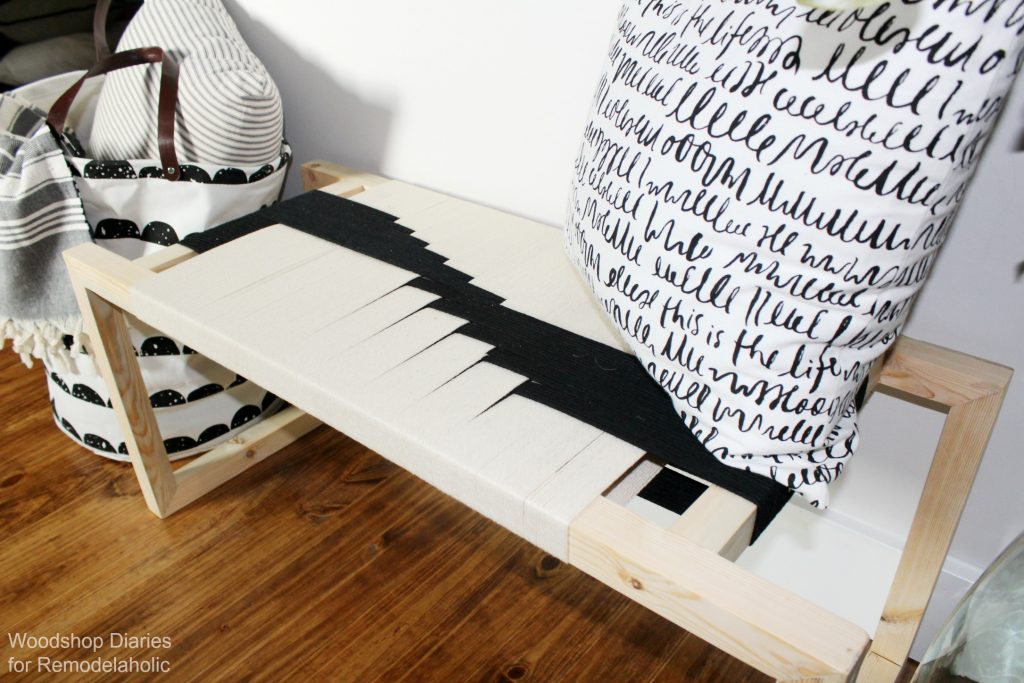 I highly recommend the twine that I used–it was easy to use and stronger than I expected.  Plus, it was kind of thick, so that made it easier and faster to weave.  You can find affiliate links to the black twine here and the white twine here.
.
Weaving is super easy, so don't be intimidated.  It's a little time consuming and monotonous though, so just turn on your Pandora music and get to work.  With the music playing, you'll be done before you know it 🙂 haha.
.
Not only is the weave part really simple, but so is the build.  It's just a few boards, a few cuts, a few screws and some glue.  If you wanted, you could even beef up the frame some and use 2x4s instead of 2x2s, but I liked the minimalist look of the thinner 2x2s.  Danny sits on this all the time to put his shoes on and it holds him up fine. .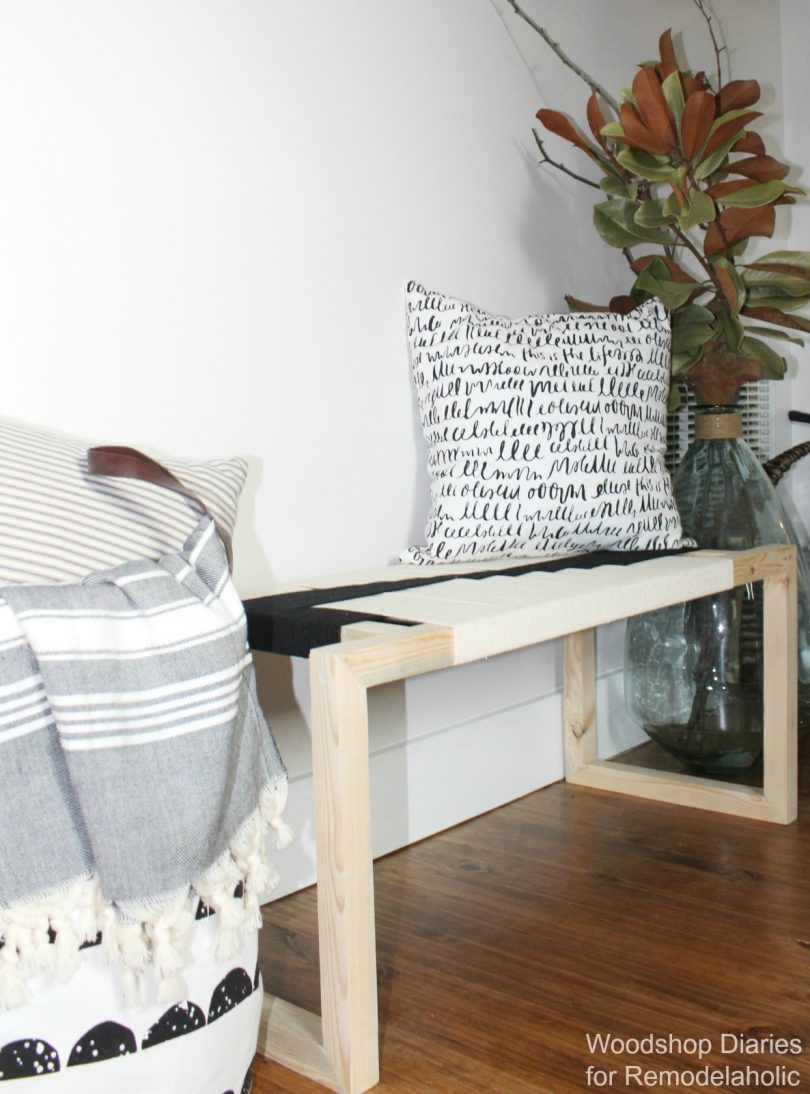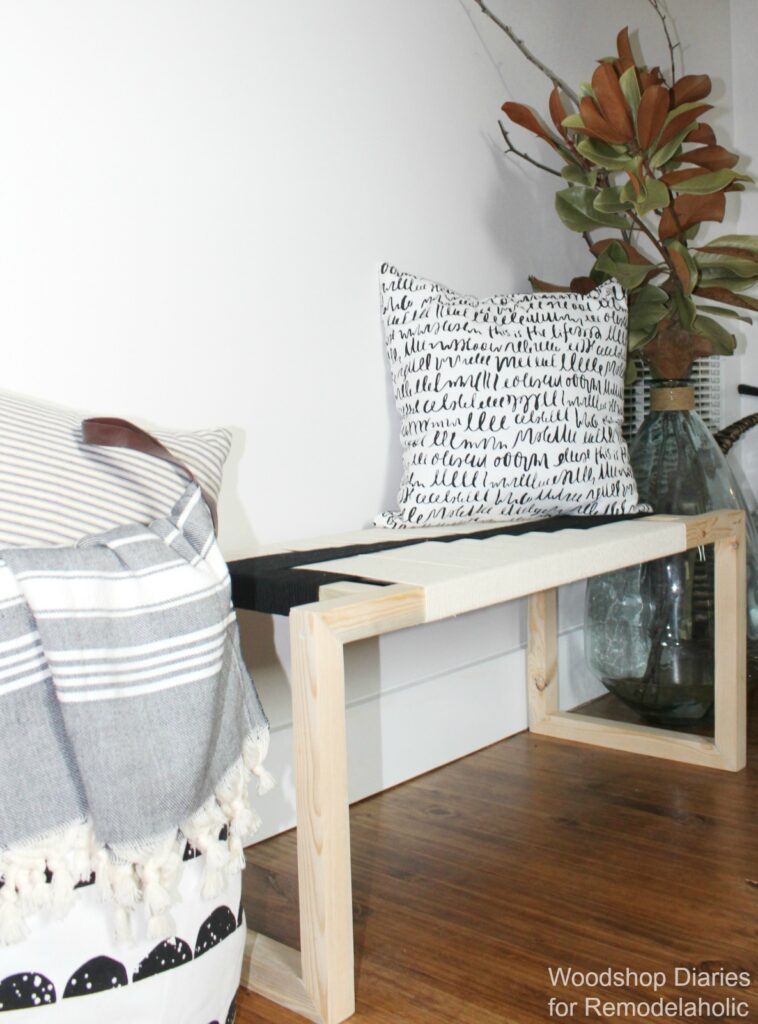 Oh and FYI, if you've noticed this black and white basket in the pictures, here's the affiliate link for it.  I use it ALL THE TIME for staging and I LOVE the modern style.
.
If you're ready to build our own DIY modern woven bench, click over to Remodelaholic for the step by step tutorial and video for the build and the weave 🙂
.
But before you go, don't forget to pin this for later AND check out links to a few more of my favorite modern and mid century builds at the links below  🙂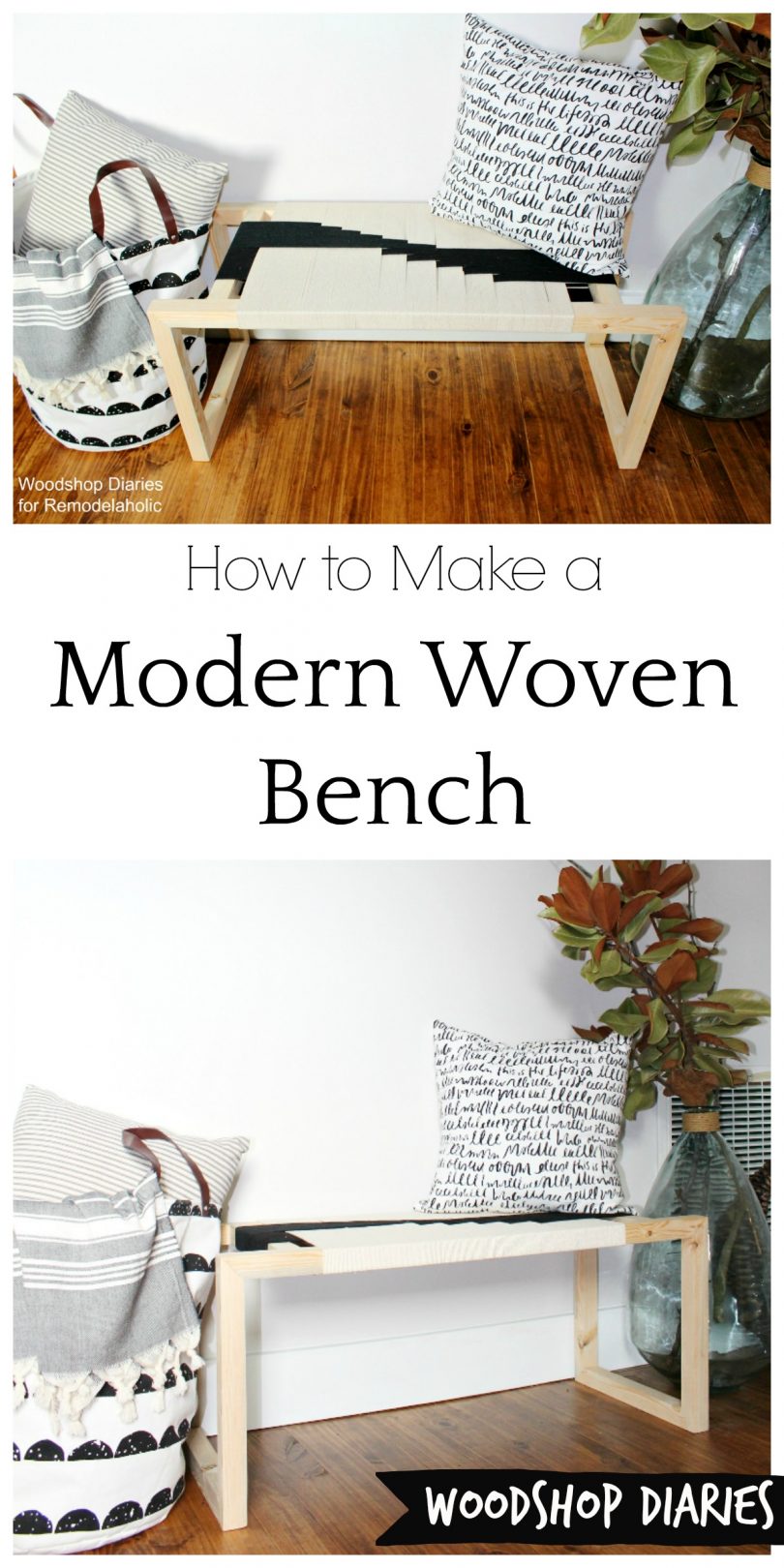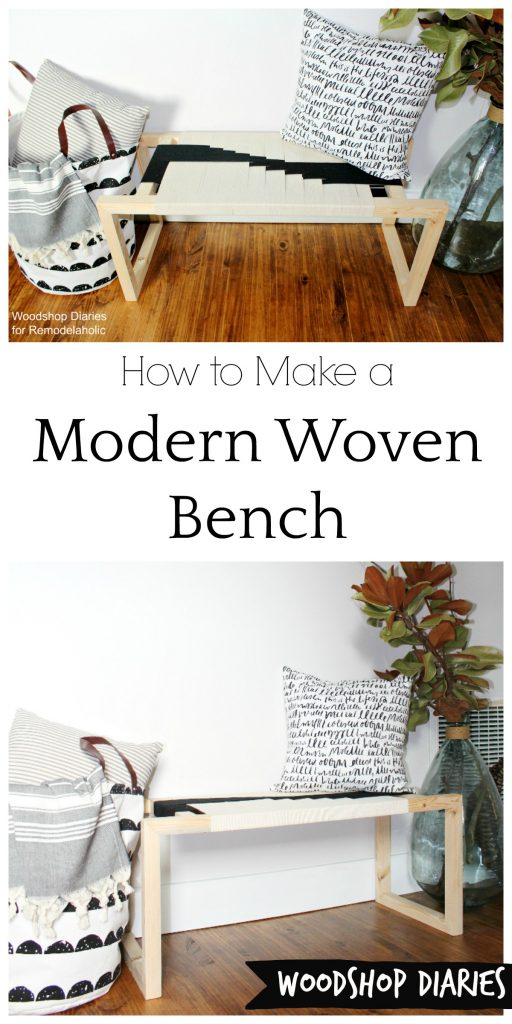 .
Until next time, happy building!