I'm sharing some top gifts for Dads, but these aren't just for Father's Day. This gift guide is for DIYers, home renovators, shop tinker-ers and anyone who enjoys cool stuff *wink wink*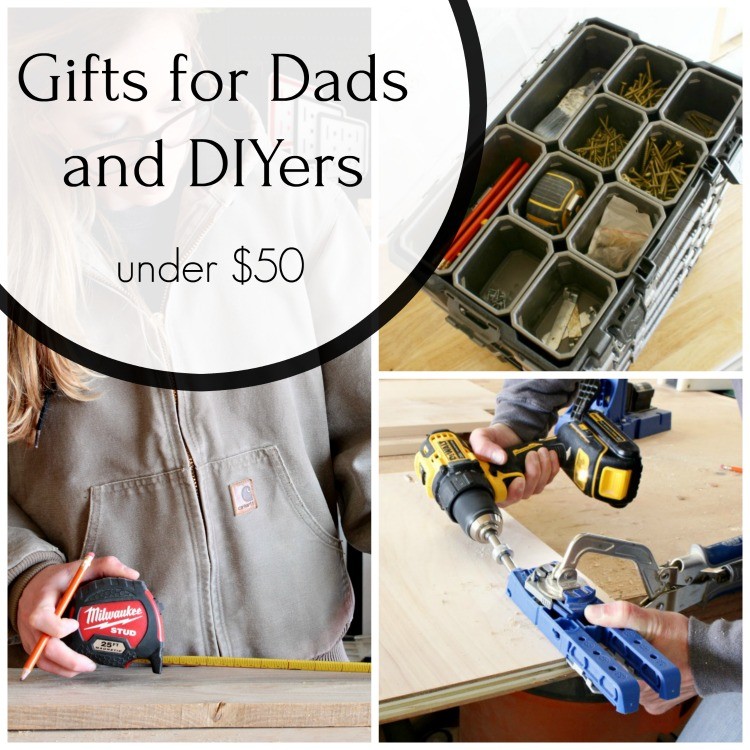 I've been spending a lot of time with my dad recently while remodeling their master bathroom. That mixed with the timing–you guys know it's already June, right??–had me thinking about what things he might love to get for Father's Day. And that got me thinking about the fact that I'd love to have most of those same things, too.
.
Like father, like daughter, I guess 🙂 For your viewing pleasure, here's a super old picture of us…I think I can see the resemblance. You know…except for the whole beard thing.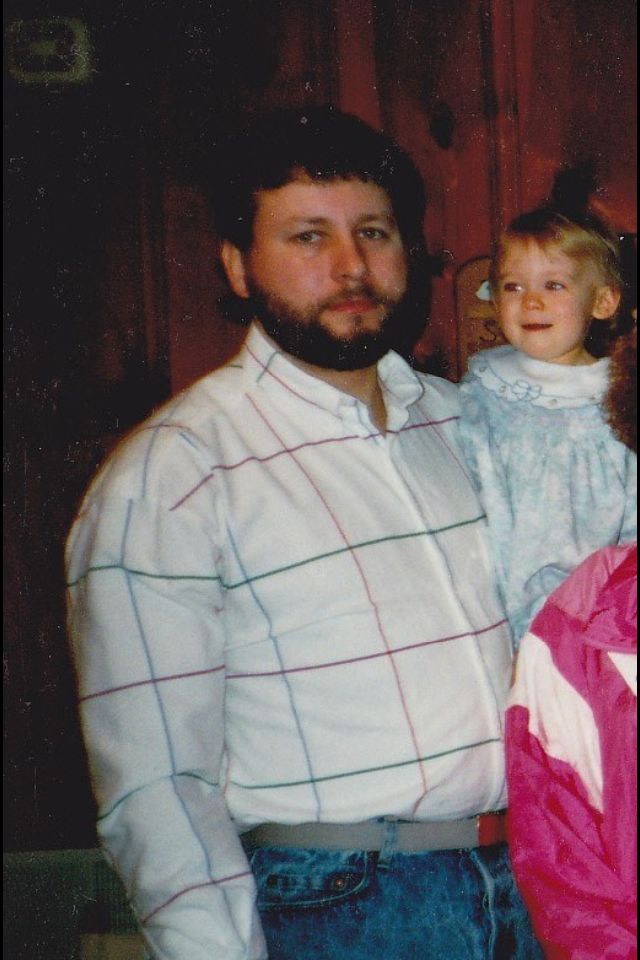 So, I may be sharing some gift ideas for Father's Day…but that doesn't mean it only applies to Dad. These are great gift ideas for any DIYer, home renovator, or workshop tinker-er.
.
Here are my top gift ideas under $50! This post contains affiliate links. See policies for details.
For the Heavy Duty Dad–A Tape Measure
I know a tape measure isn't the most exciting gift in the world, BUT my Dad is not exactly…gentle…on his tools. He goes ruins a new tape measures like nobody's business. So a great idea for the Dad or DIYer who is too busy getting things done to worry about being careful, this Milwaukee 25′ tape is a great gift idea.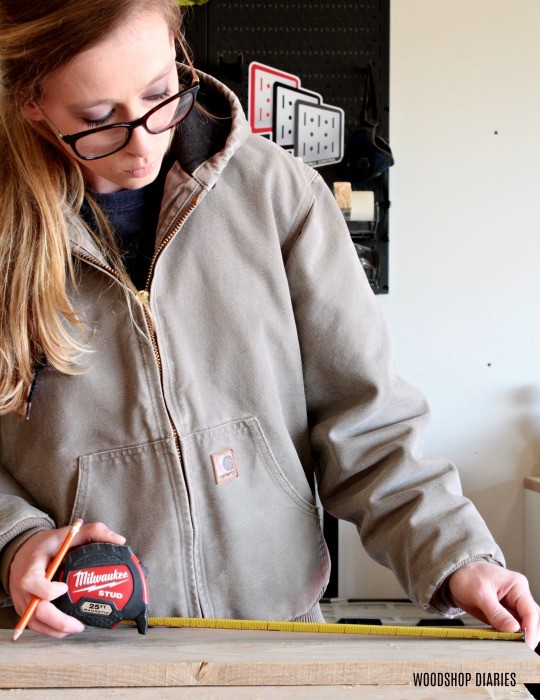 It's practically indestructible with its ability to withstand an 80′ drop, and it's tear resistant blade. It's heavy duty!
A Gift For the Dad Who Has All The Tools–Good Blades
He may have all the tools already, but those tools will eventually need new blades.
.
My dad LOVES using an oscillating saw. I found this out during their bathroom remodel demo. He used it for cutting plumbing pipes, cutting out bathtubs, basically cutting anything he could possibly cut with it. See it here by the half torn out bathtub?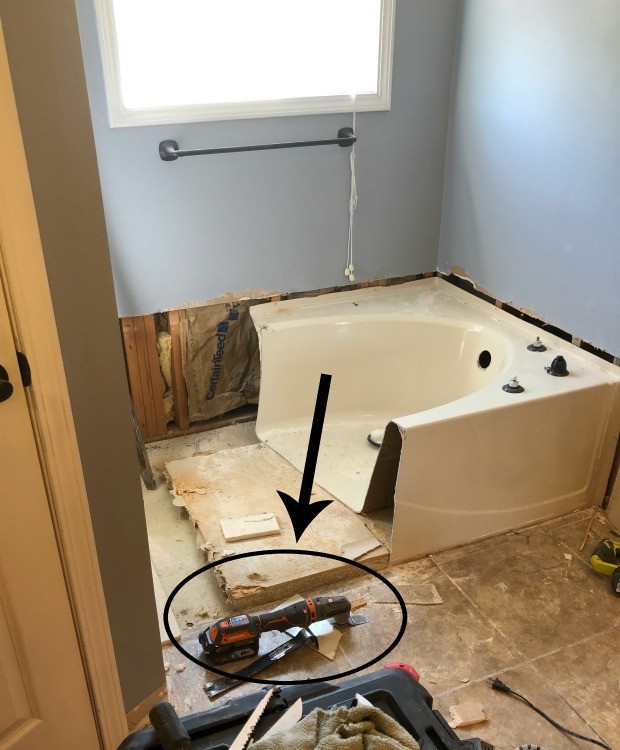 Every time I turned around he was using the oscillating saw. He did hand it over to me when it was time to crawl under the house to move some plumbing…convenient. See it??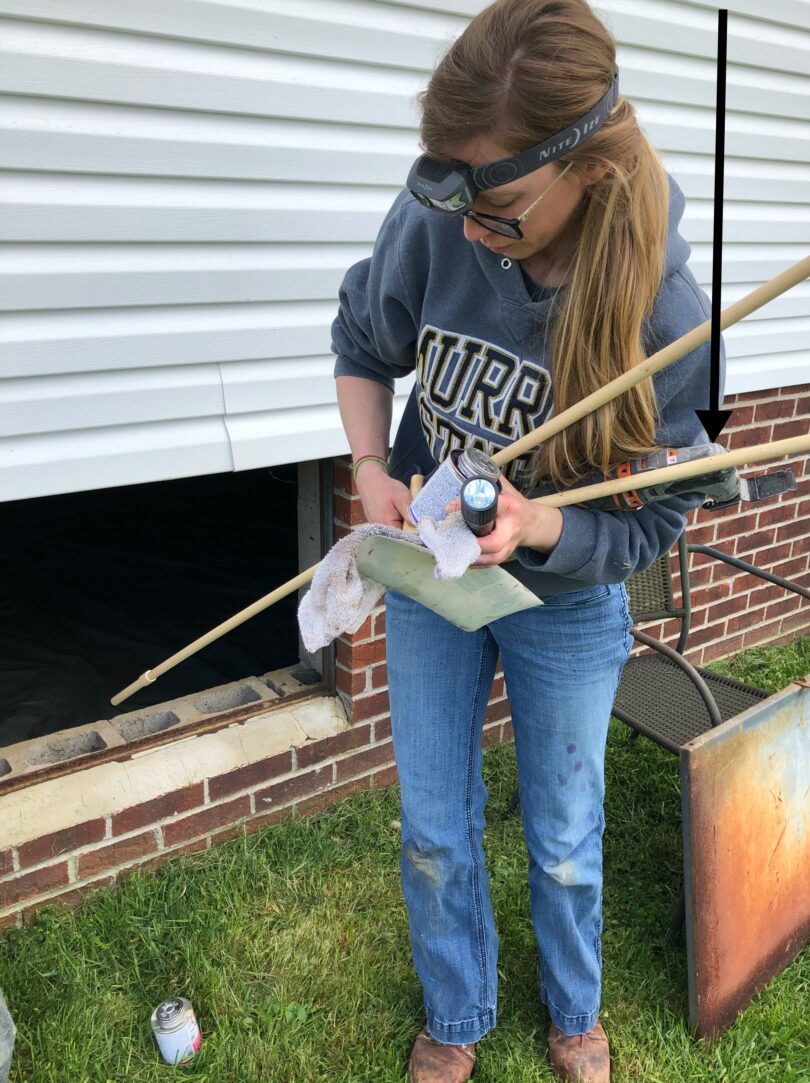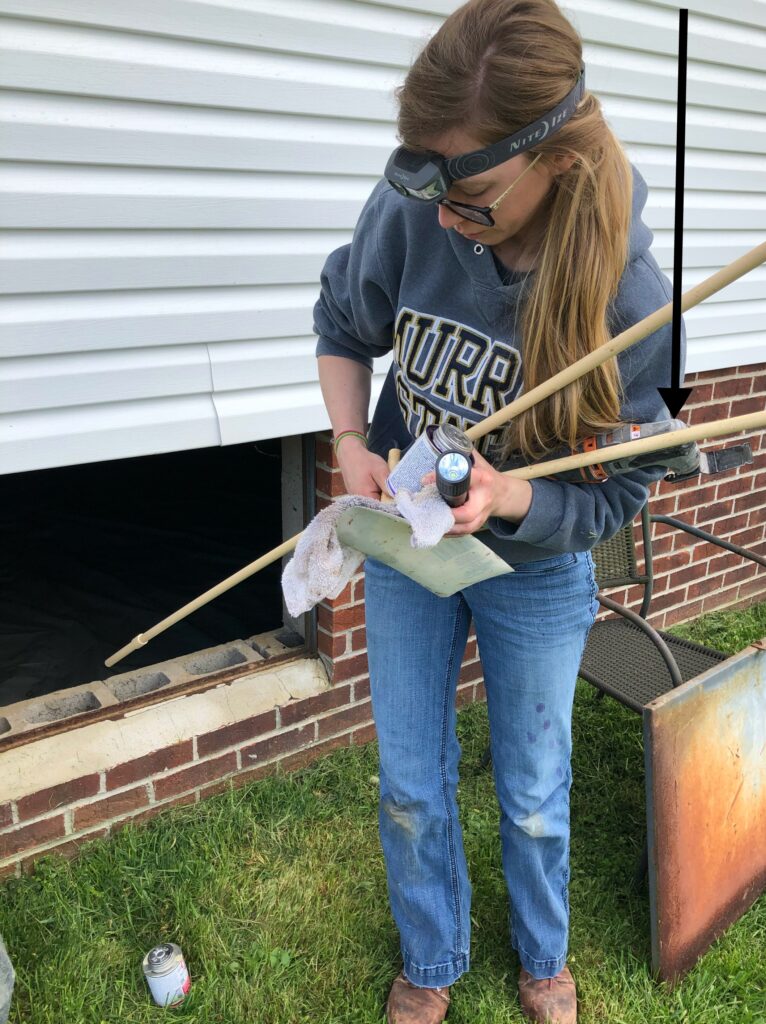 So since he was cutting any and everything with it, we used these Dremel Universal Carbide Tipped Flush Cutting Blades during the remodel and I was SUPER impressed with how well they cut through wood, PVC, and even cement board when we had to hang it to tile the shower.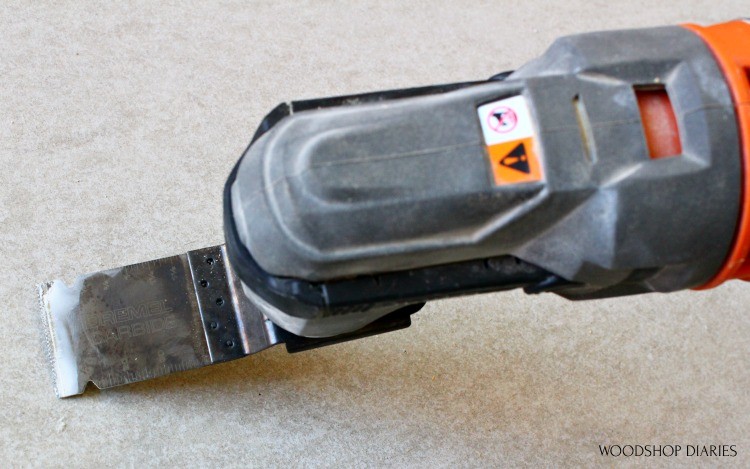 If your Dad likes to cut any and every thing, these are a must have. If you're looking for more blade ideas, check out what blades and router bits I like to use in this post.
Gifts for Dads and DIYers Who Love Music–Worktunes Earmuffs
My Dad has a big yard so he mows a lot. He also sandblasts as a large part of his job He's always wearing his noise cancelling headphones. They used to have AM/FM radio but they're broke so now it's just silence. How boring.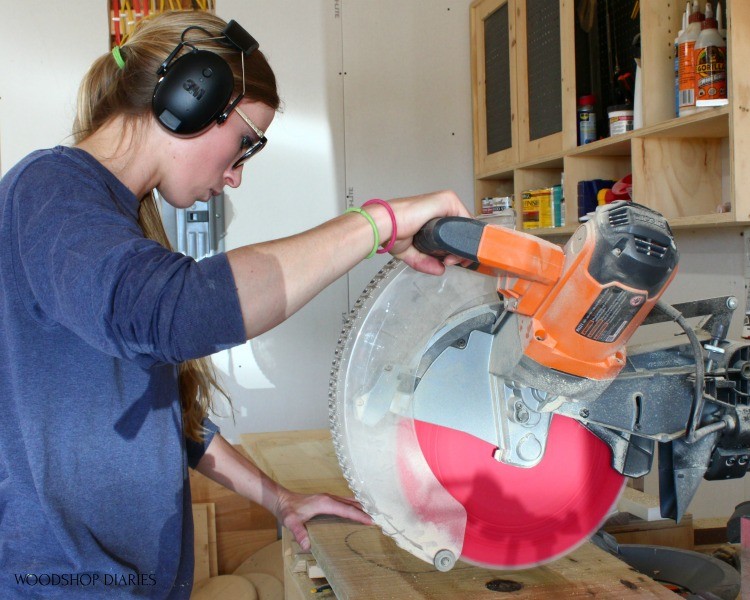 So this year he's getting an upgrade to these 3M WorkTunes Connect Hearing Protectors. I tried them out to see how they worked and he's going to love them. Simply connect your phone and listen to YouTube, Pandora, or your own playlists. And if you get an incoming call, you can pause and answer it. I'm gifting myself one, too, I think. We can be twins 🙂
Gifts for Dads on The Go–Tool Organizers
My Dad runs a business that requires him to keep his tools handy in his truck when we goes out on jobs. If your Dad likes to take his tools with him, too, this handy backpack is easy to pack up and carry with you.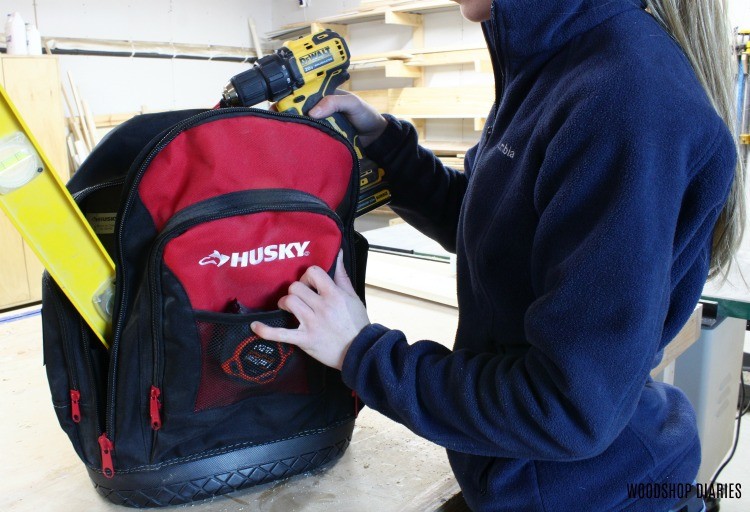 And these small parts organizers snap together and allow you to easily carry several at a time full of screws, staples, pencils…all the small parts he may need.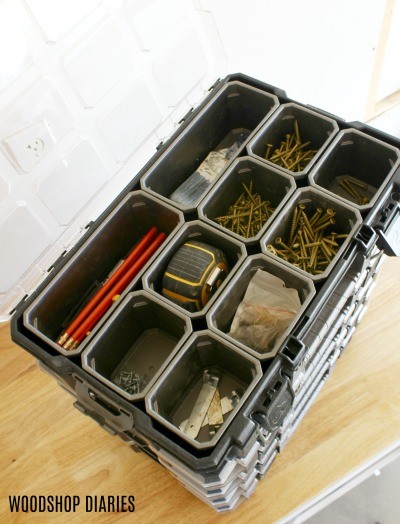 Gifts for Dads Who Want to Build–Kreg Jig
My Dad and Grandpa both tinker with furniture making. My grandpa has built some really nice pieces over the years, but he only recently discovered the pocket hole jig. My Dad has seen me use it and has commented several times how handy it is to make furniture with.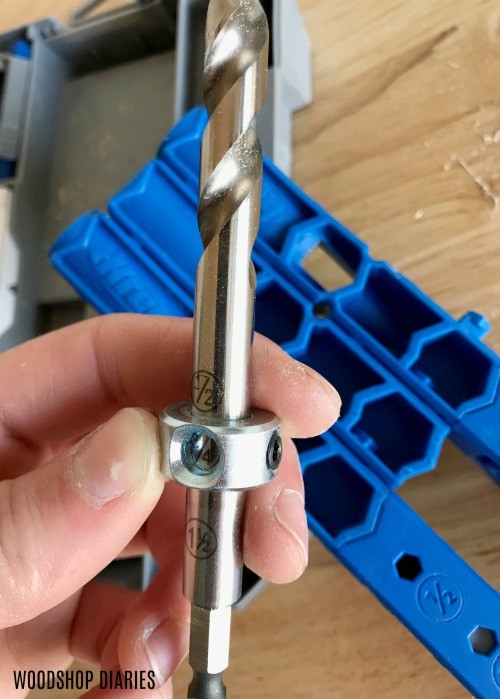 If you've got a Dad who dabbles in building or one who is retiring and wanting to start woodworking, gift them a Kreg 320 pocket hole jig. It's small, but gets the job done and makes building furniture and decor approachable.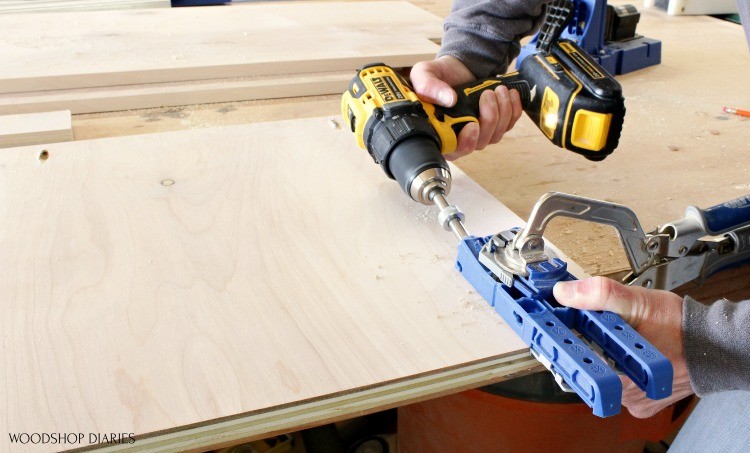 And that gets us to five. There were five great gift ideas for Dad (or the DIYer in your life…even if that's you *wink wink*) all for under $50. If you're looking to spend more, grab two!
.
I hope this has been helpful as your doing your Father's Day shopping. Feel free to stop back by at Christmas…these gifts are good anything of the year haha.
.
If you'd like to check out some other gift ideas, check out my Shop my Workshop Page, and browse around my Workshop 101 series for helpful items I like to use around my shop.
.
And also check out these 10 practical gift ideas for new homeowners, and this Holiday Gift Guide as well. Also, you can check out my storefront here for building plans and fun woodworking tees!
.
If you'd like to save this for later, be sure to pin this.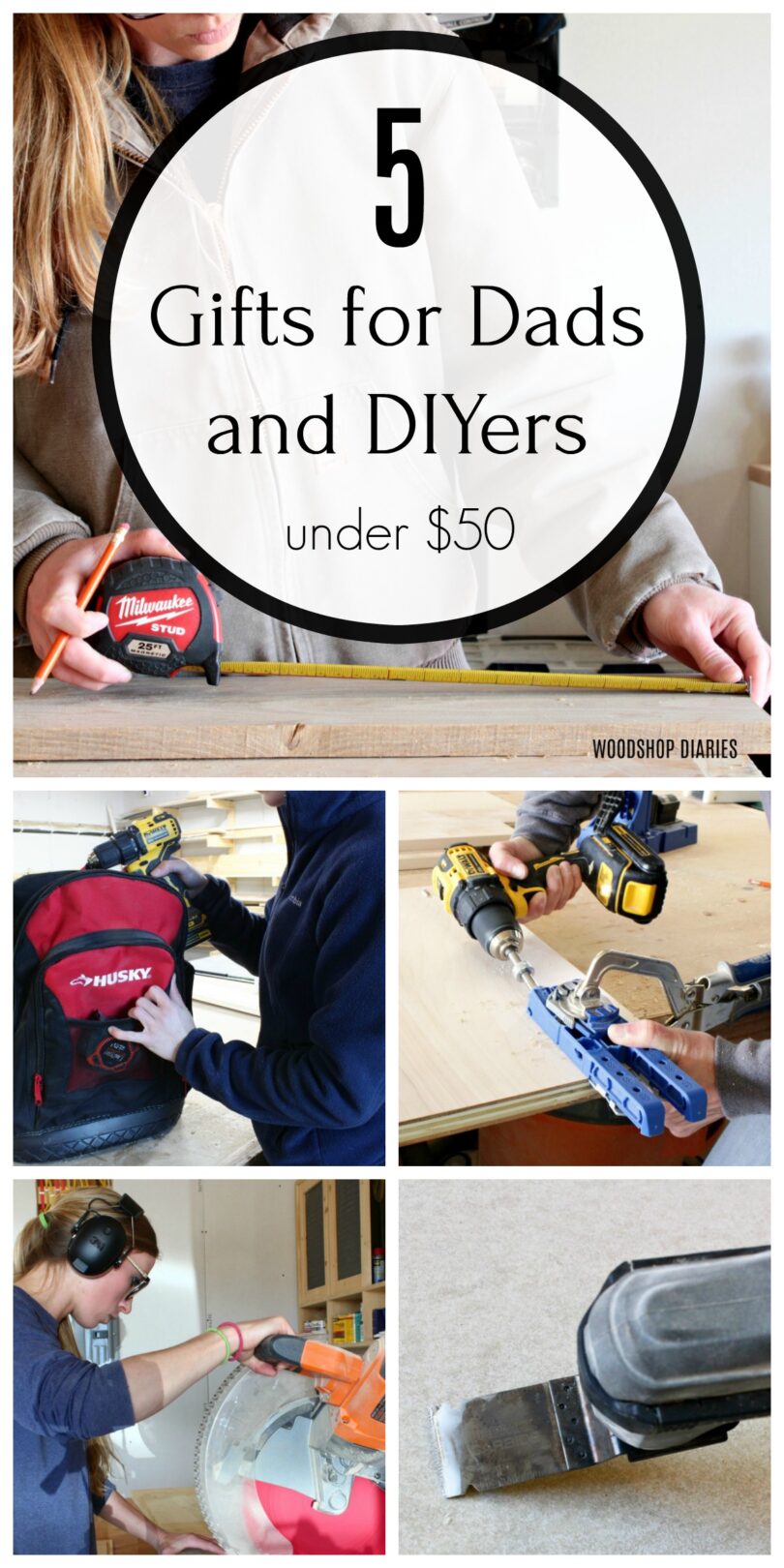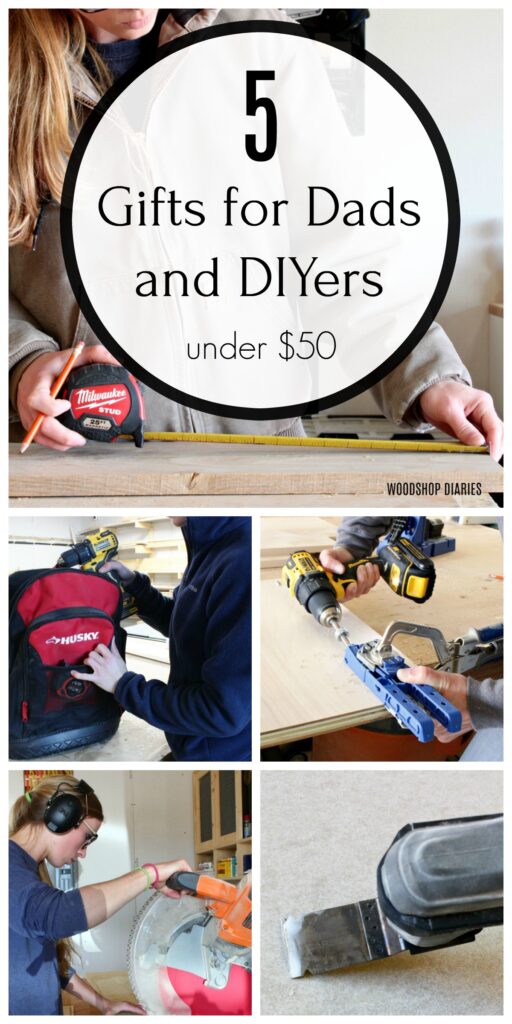 I'll be back soon with more DIY furniture builds, but until next time, happy shopping! 🙂