This post is sponsored by Build Something.  See disclosure policy for details.
I'll be honest, I don't really understand the whole washer and dryer pedestal thing.  I've got the cheapest washer and dryer you can possibly purchase from the big box store and you just don't really attempt to dress those up–it's a hopeless case HA!
.
So I've never really had need for a washer and dryer stand, so they never crossed my mind to build any–but my mom on the other hand…
.
She just got a really pretty front load washer and dryer set.  (I'm just a little PB and jealous in case you wondered…)  But when she saw the price for the stands, she had a better idea.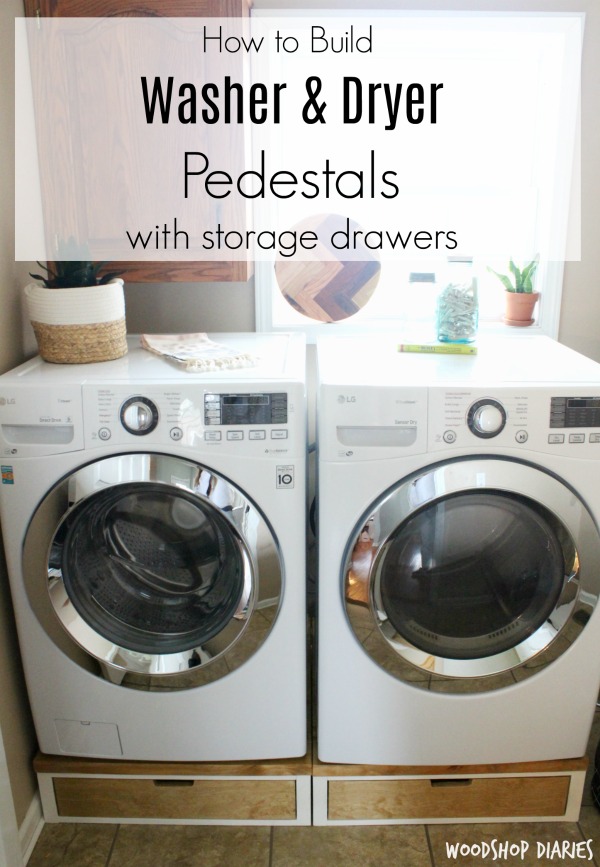 That idea was me making her some for a small fraction of the price in the store haha.
.
Lucky for me (and for you guys, too!), this comes just in time for Mother's Day next month, so if you're looking for a great DIY mother's day project, here you go 🙂  Even if your mom hates doing laundry (and seriously, who actually LIKES laundry??), she'd probably appreciate being able to add some pretty storage to her laundry room 🙂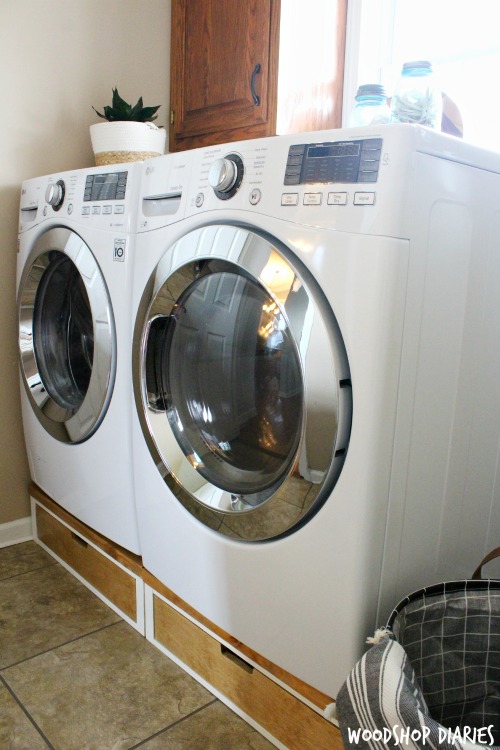 .
I've got the plans below for the build, but also have a quick YouTube video to show you how it's done right here.  If you aren't already, I'd LOVE it if you'd subscribe to my YouTube channel as I'm working really hard to produce quality videos and grow my following 🙂
I've got the free building plans over on Build Something so head on over and be sure to check it out!  Build Something is Kreg Tool's site for free building plans for pieces for every room in your house!  They've got free building plans for beds, vanities, tables, decor, and everything in between.  So while you're over there, browse all the awesome plans–including several of my own 😉
.
Now, there are several DIY washer and dryer pedestal designs floating around on Pinterest, but these are a little different. .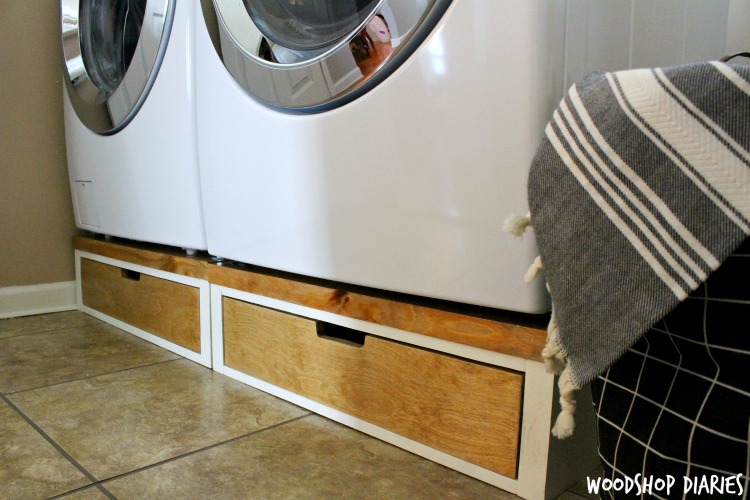 For these, I made two separate stands instead of one big stand, and I added drawers instead of leaving it open.  This mimics the original stand design that goes with the washer and dryers.  Also, my mom has a window above her washer, so she needed something not quite so tall.  These fit perfect!.
The build is really simple and you can have two of them knocked out in a weekend easily 🙂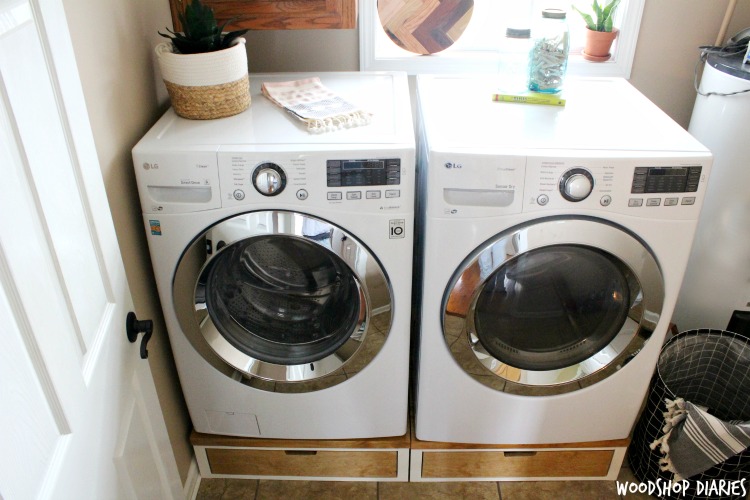 One note about these–you will see in the free building plans over on Build Something, that I drilled some shallow holes to place the feet in on top of the stands.  Although you don't HAVE to do this, it will help prevent the washer or dryer from walking off the edge of the stands since they vibrate during use.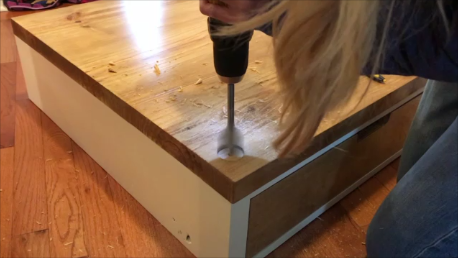 In order to do this, you will need to measure the center to center dimensions of the feet on the washer and dryer.  These holes need to be as exact as possible for the feet to sit down in them.  Draw out where the foot holes will be and use a spade bit slightly larger in diameter than the feet to drill down about ¼″-½″ deep.
.
Then, when the washer and dryer is set on top, the feet should sit down in these holes for extra stability.  This isn't guaranteed to prevent walking, but it's working for my mom's pretty good so far.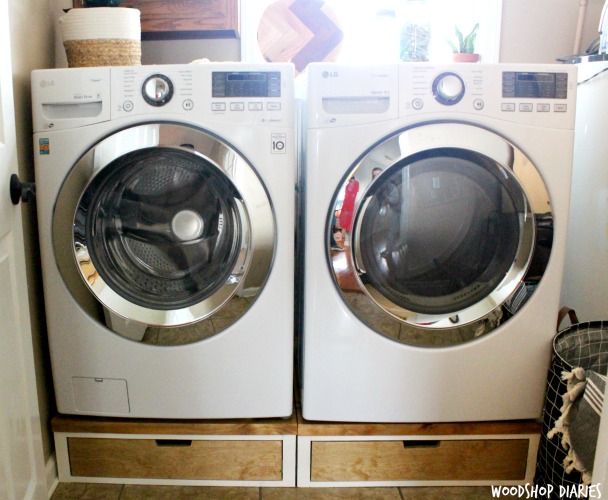 The drawers underneath are perfect for storing stain remover products, cleaning rags, dryer sheets, and more.  I love pretty and practical storage, don't you?? 😉
.
But, if washer and dryer stands aren't your cup of tea and you're looking for some more DIY Mother's Day gift ideas, try one of these: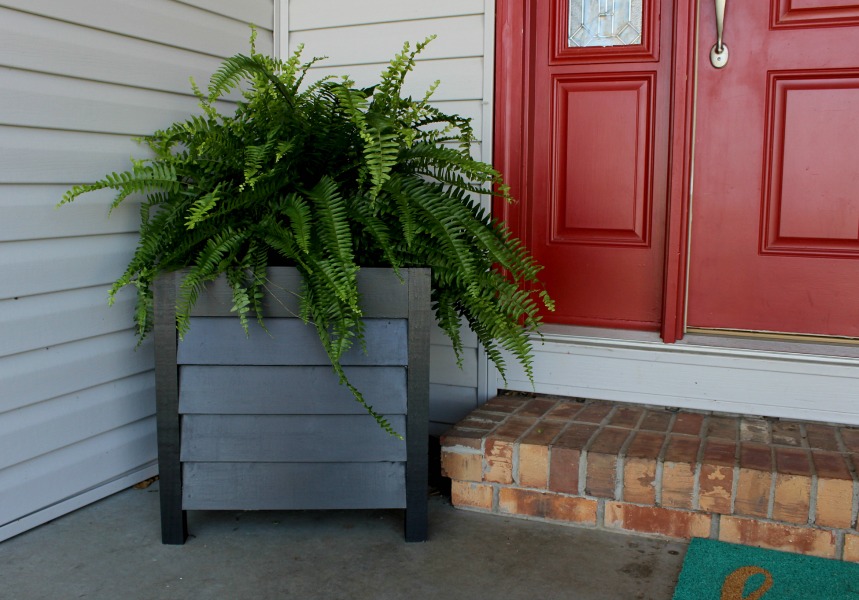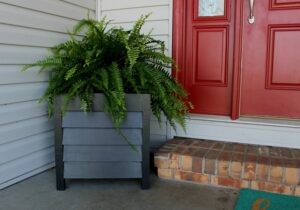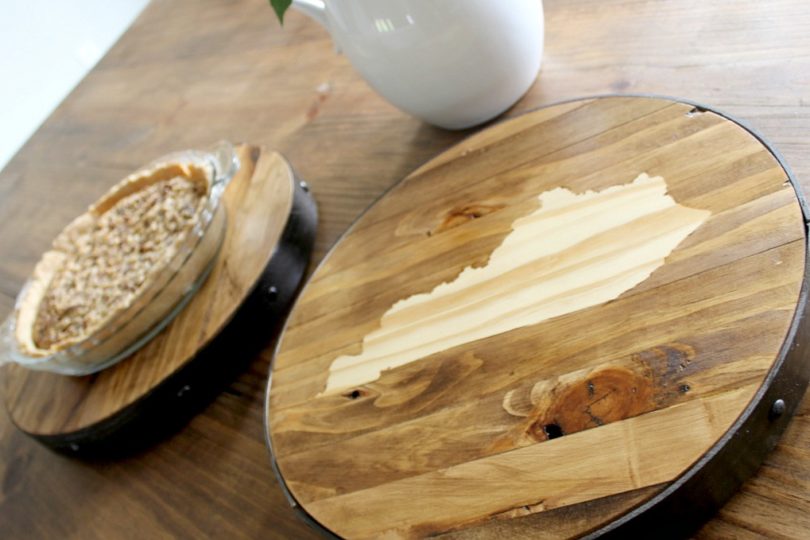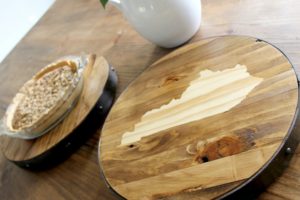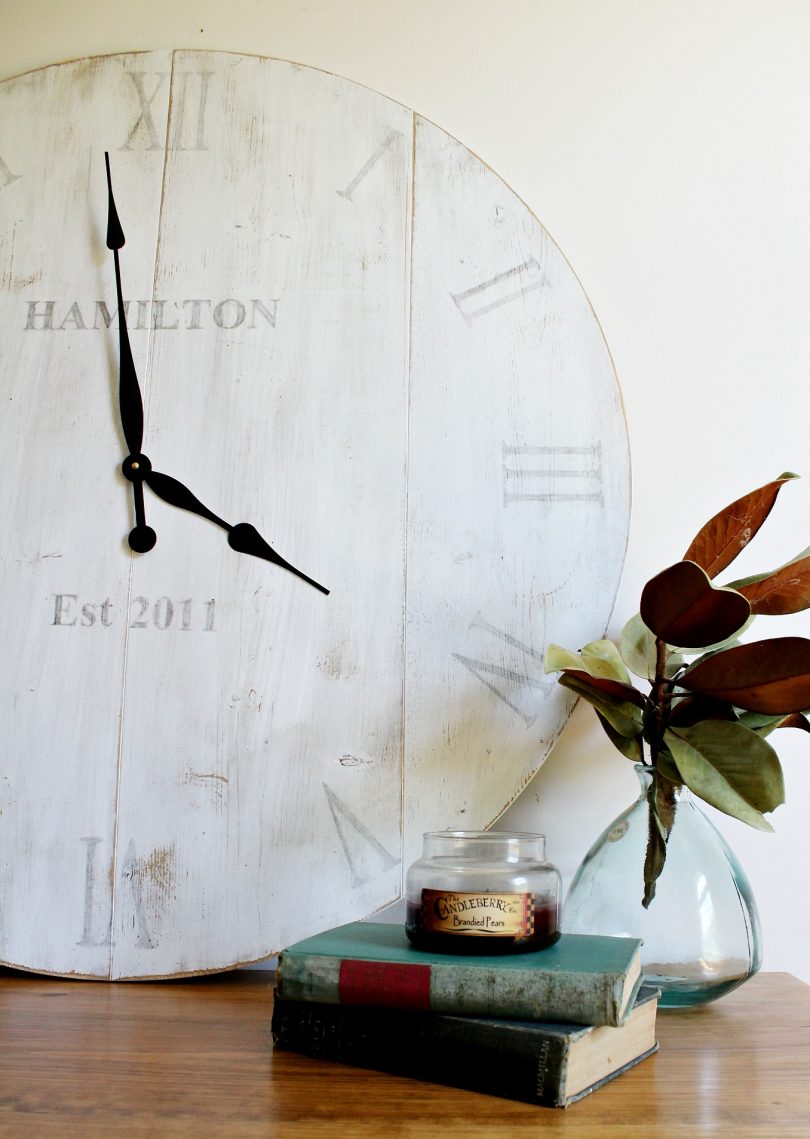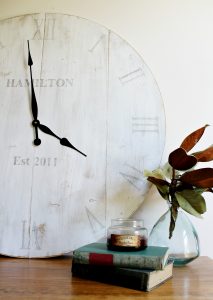 Don't forget to head over to Build Something for the free plans and to YouTube for the video tutorial for these stands!  Oh, and also pin this for later 🙂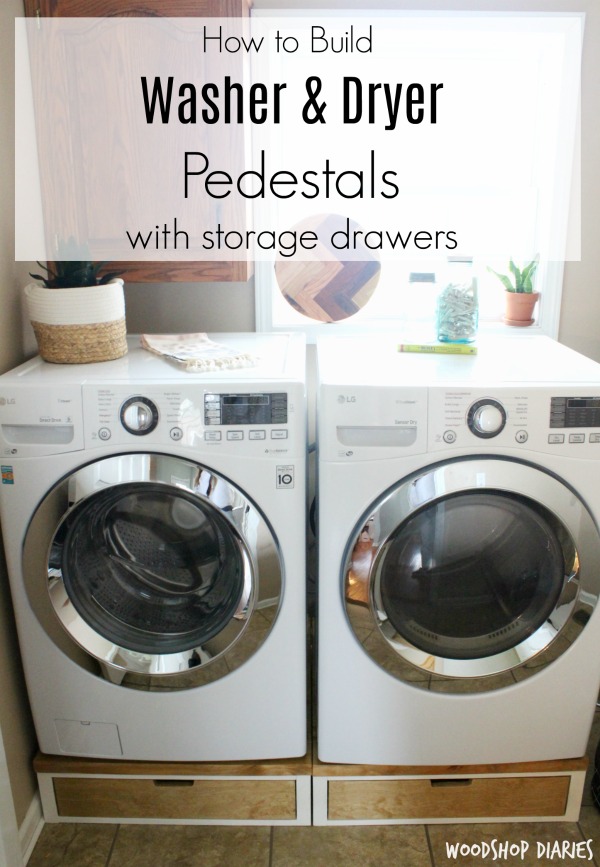 Until next time, happy building! 🙂