Wall art is the most difficult part of decorating in my opinion.  Then again, my opinion on all things decorating and $1.50 will get you a coke out of the machine and that's about it.  PS side notes: #1:  do you call it soda, coke, pop, or something else? #2: can you believe they cost that much these days?!
.
Okay, so wall art…let's get back on topic. When it's time to decide on wall décor, I go into a state of "decision paralysis."  Anyone else know what I'm talking about?  I literally spent WEEKS looking online and at TONS of stores for the perfect piece of wall art for our bathroom after we remodeled.  And I couldn't pull the trigger on ANYTHING.  I wasn't being picky, I just knew I wanted something different and something with a little bit of meaning.  And I wasn't having any luck finding it.
.
So I got impatient and tired of looking and just DIYed it.  It was so easy and so cheap and I'm going to show you how you can do it too and all you need is a photo of your pet 🙂  Actually, you can use just about anything for this, but I chose to use one of our pets.  So we are sticking with that because it sounds better than "all you need is a photo of any random object you want to hang on your wall."  See what I mean?  Just go with it.
.
I had seen a poster with this idea (aff link) previously, but it was too big for what I wanted and I didn't want a picture of someone else's pet hanging on my wall.  That's just weird.  So I browsed through my iPhone pictures and found this picture of my first cat (long story…he's no longer with us) and had an idea.  PS bonus points to you if you have more cat pictures on your phone than me.  I'm at about 500.  Don't. Judge. Me.  We have several (outdoor) cats.  BUT, we are currently mouse free, so….there's that.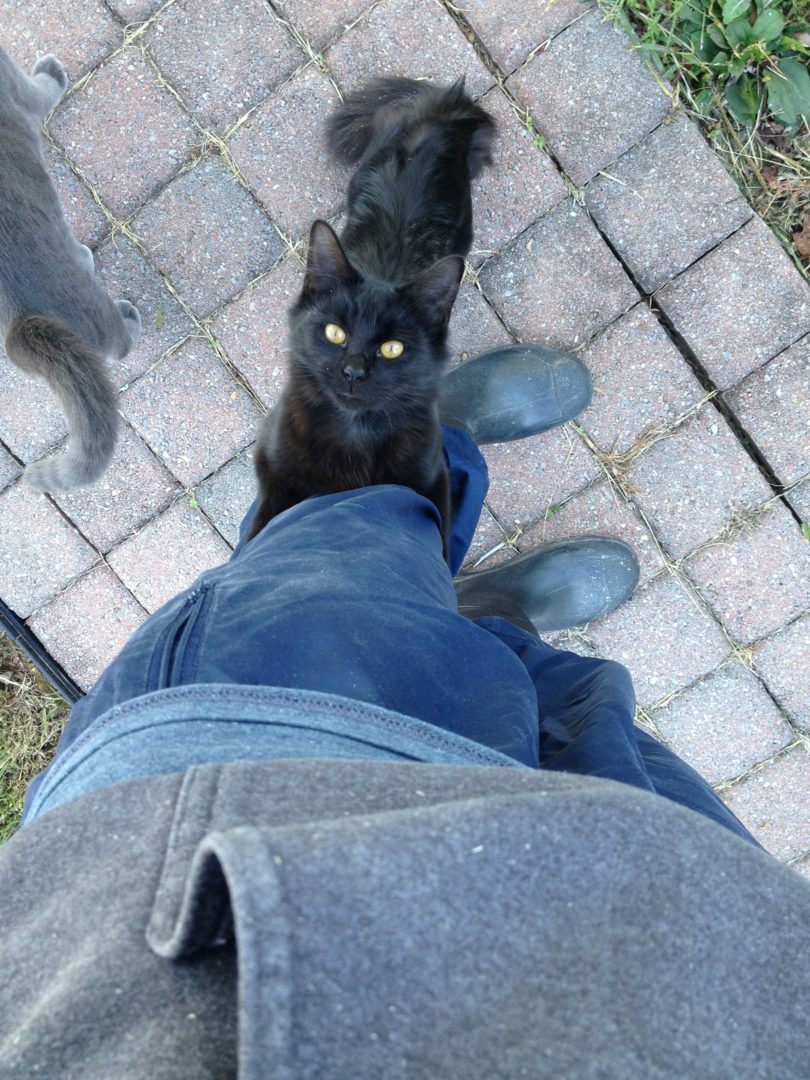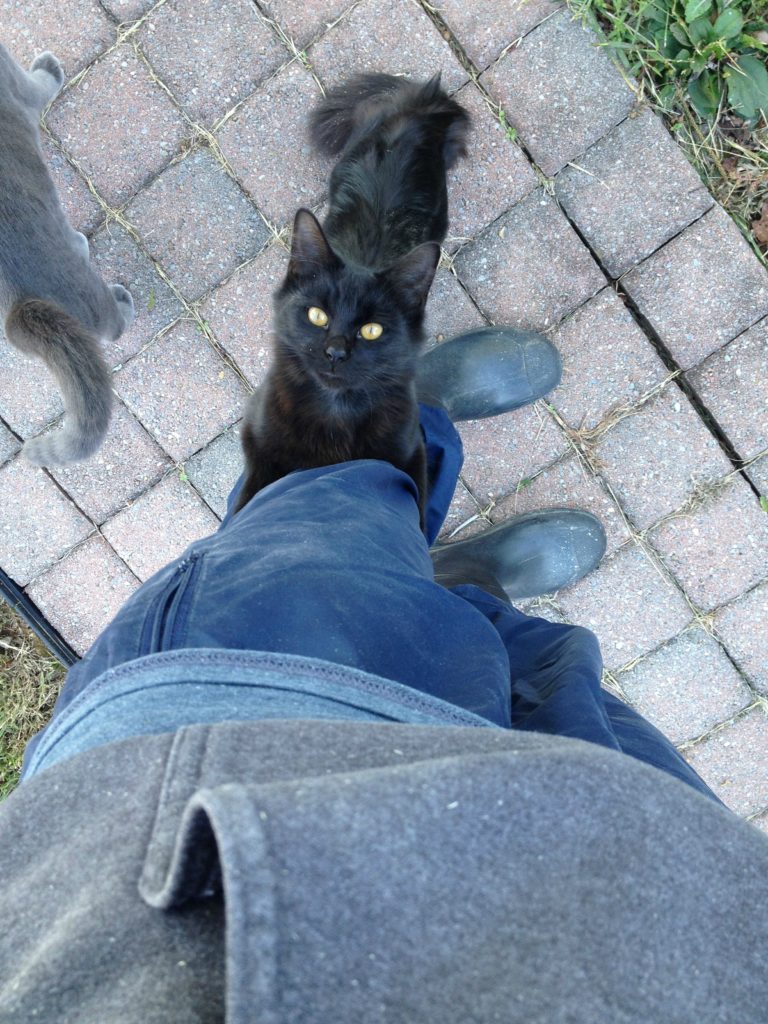 Now, I don't have any fancy photo editing software but if you do, you can totally use that, but I used Microsoft Paint.  It's stone age technology, but hey, it'll do.  So I opened up this picture in paint.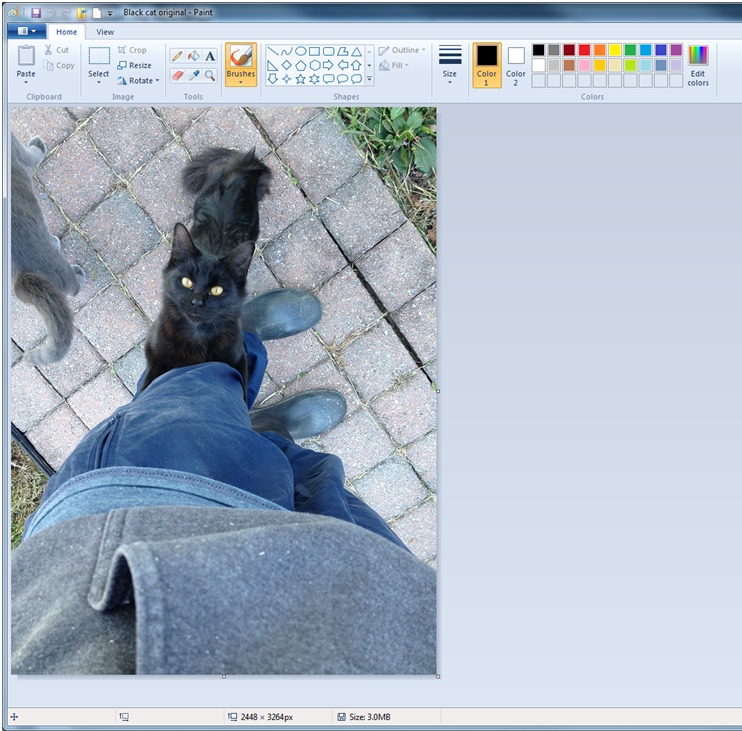 Then, I zoomed in on his face and used the eraser tool and CAREFULLY cut out around his face.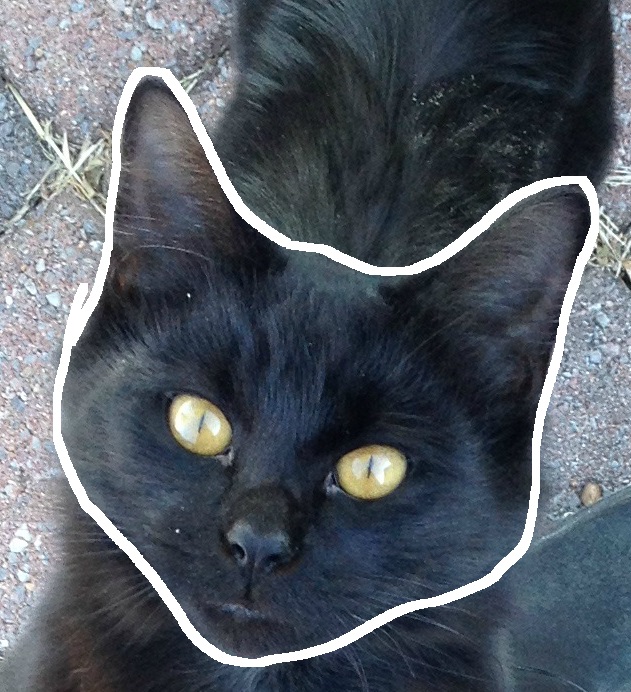 Then I erased everything in the background.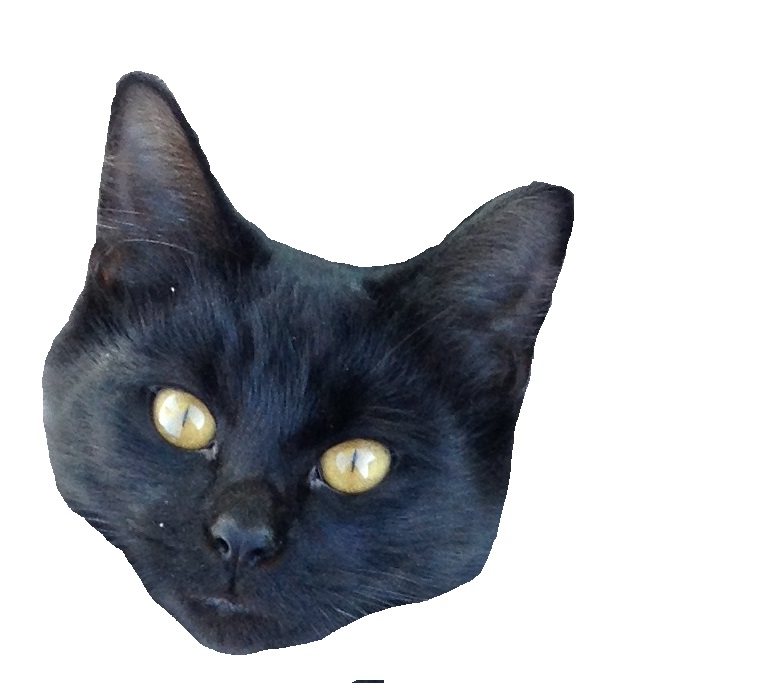 Then I rotated and cropped his face so I just saw his eyes and ears.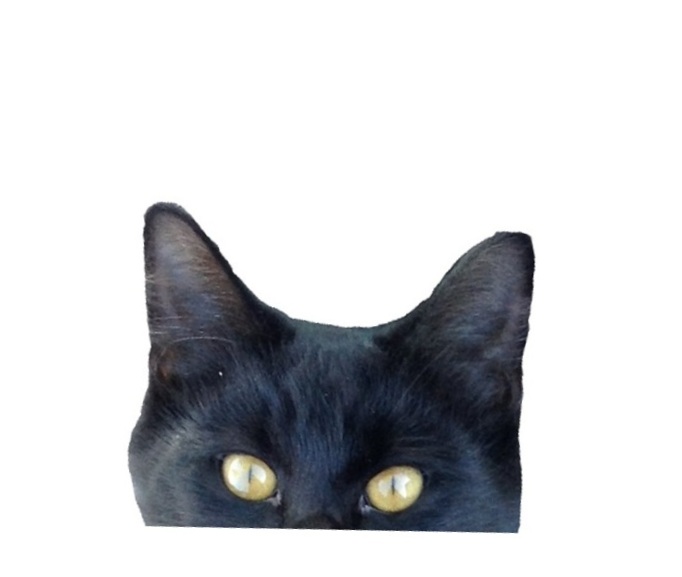 Then I opened a Word document and placed this picture in the center at the bottom and printed it.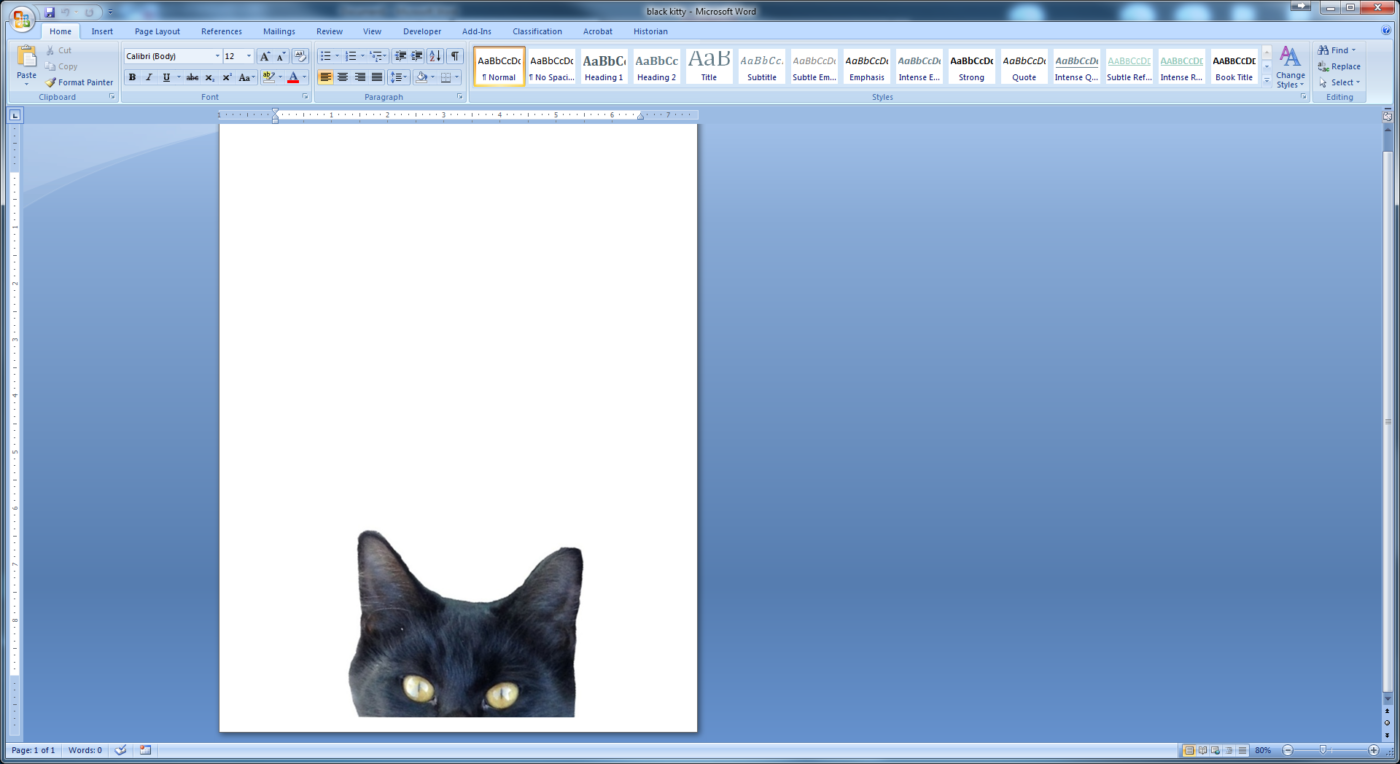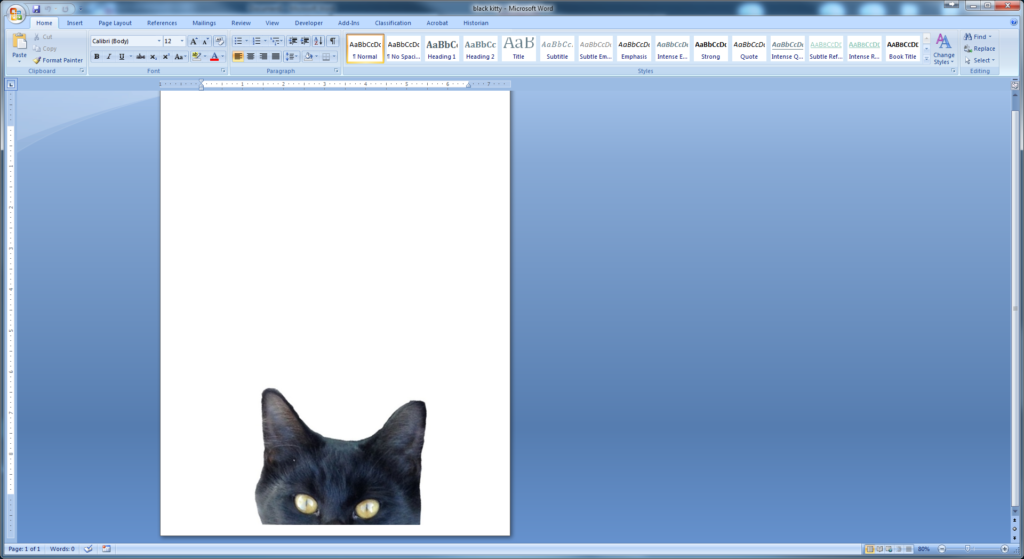 I bought a cheap frame with a white mat from Michael's (these are the best $5 frames ever!) and placed it inside.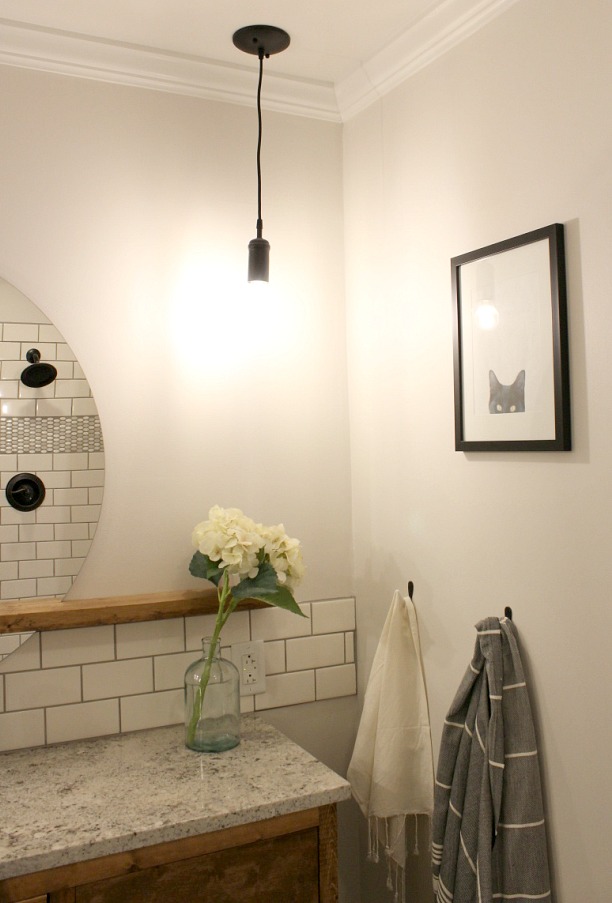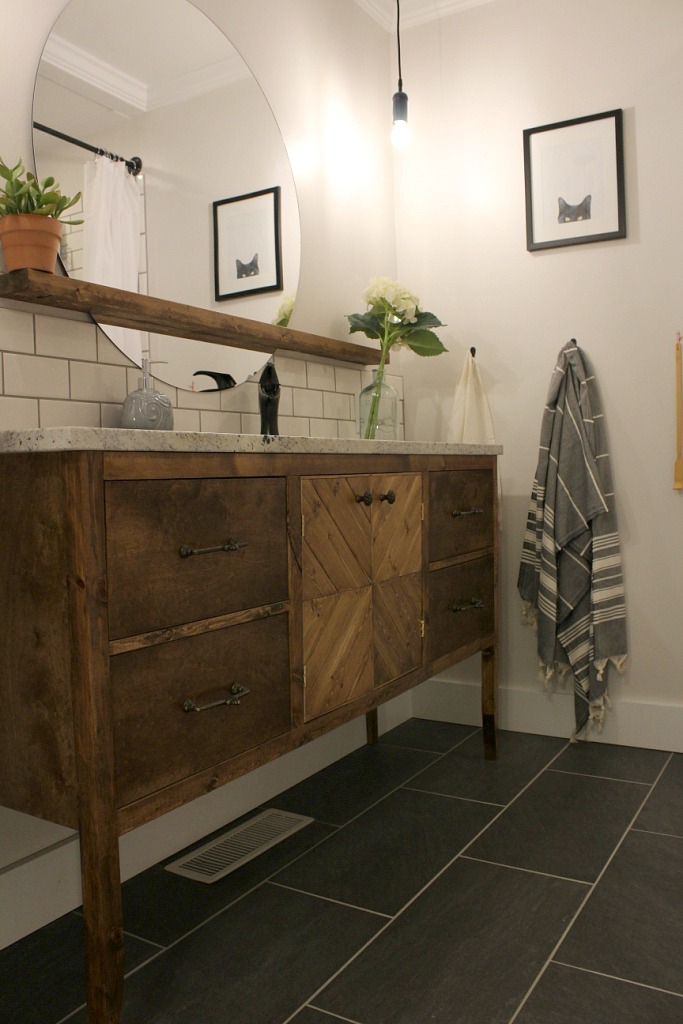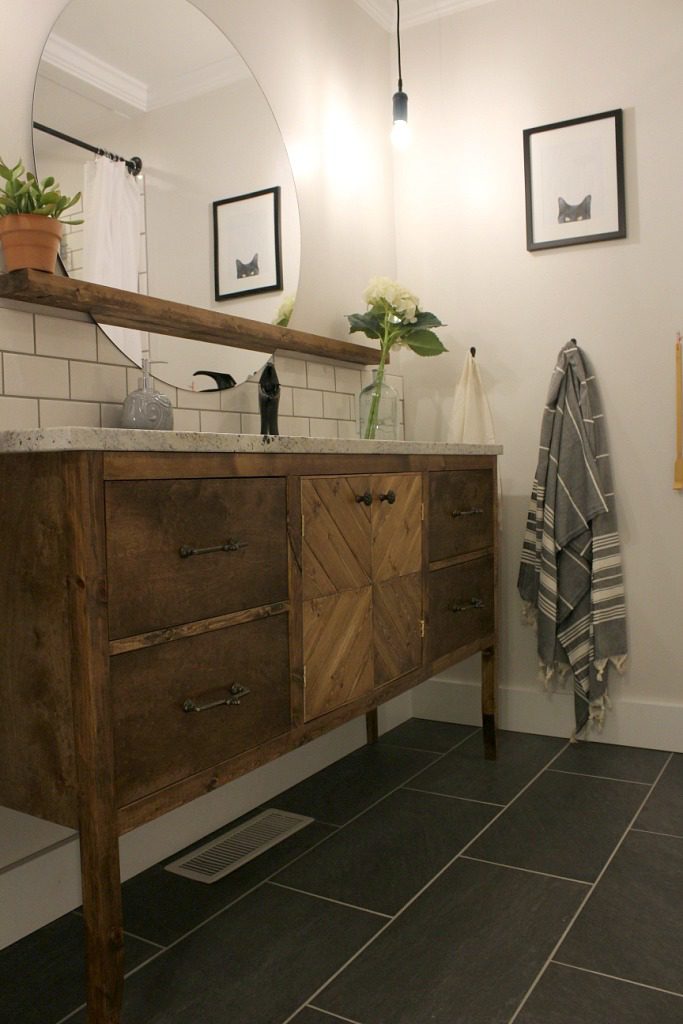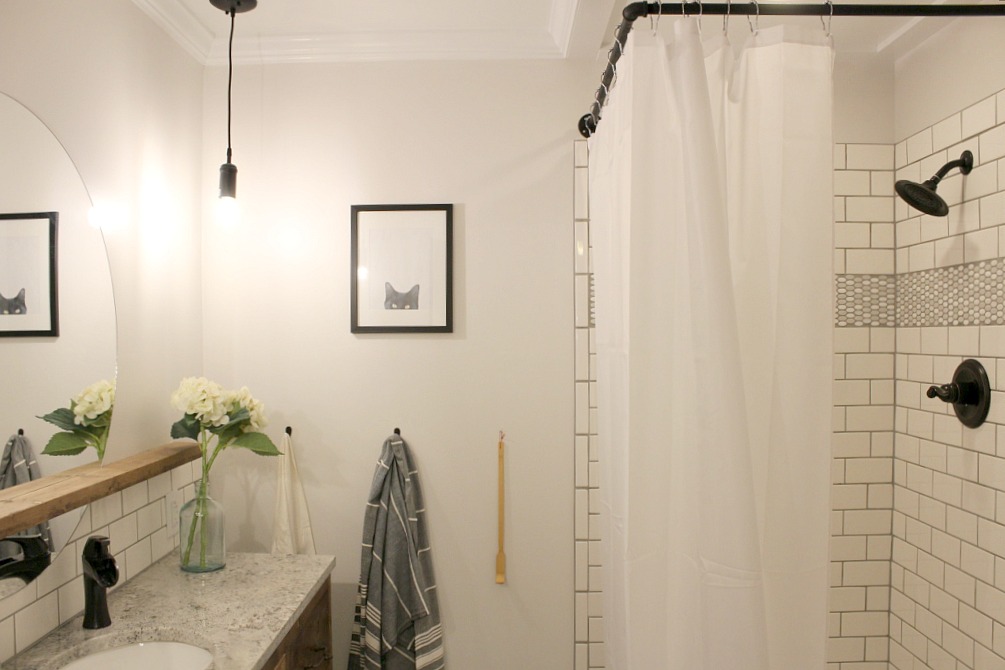 How's that for cheap art?  AND, the best part is you get to see your little bud on the wall when you walk in the room 🙂
.
Cat, dog, horse, whatever, I think anything would work for this.  You could even do all your pets and hang them in a row in your hallway.  I say that because I almost did that, then Danny informed me it was weird to have all our (SIX!!) cats hanging on the wall.  So for now, I'm sticking with just the one in the bathroom.
.
So what do you think?  For real like the easiest and cheapest wall art idea ever?  Maybe, maybe not.  But it's got to be one of them, right?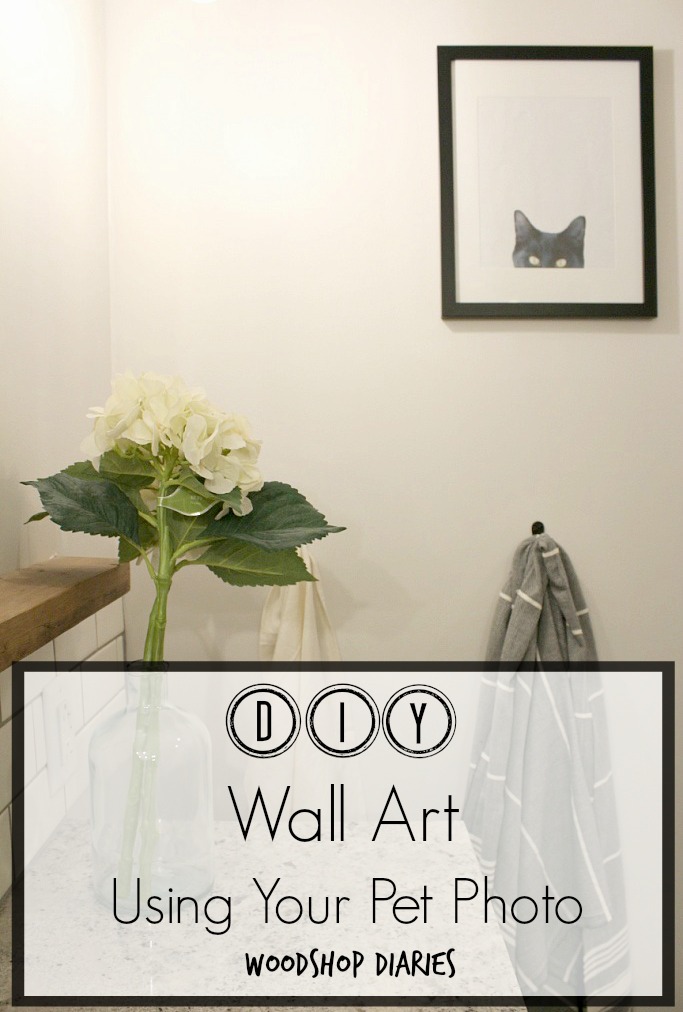 Until next time, happy DIYing!  I'll be in the woodshop getting some things finished to show you next week so stay tuned!