Have any of you used Facebook's live video feature before?  I'm a total newbie.  Like I literally gave it a practice run last night and had no idea what I was doing.  I'm just not into this new cool kid technology.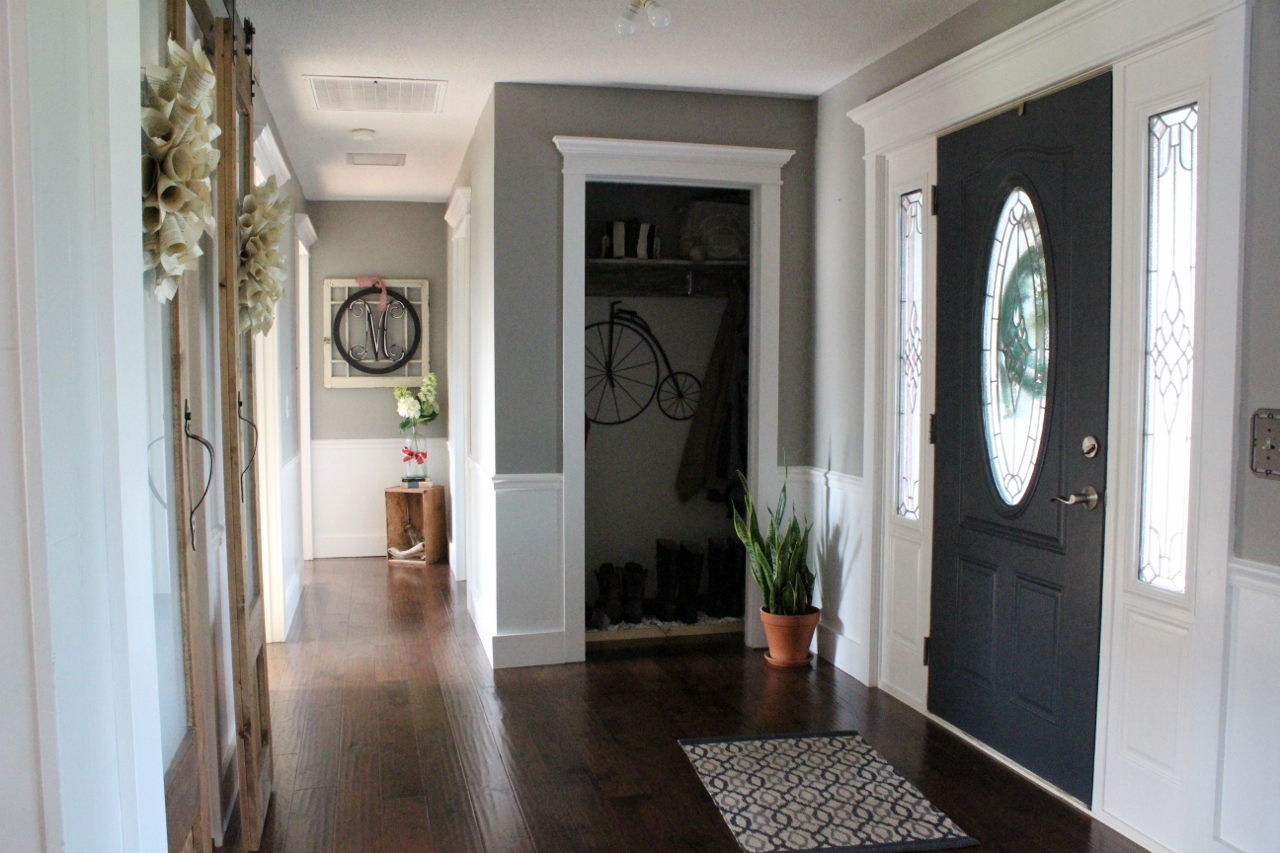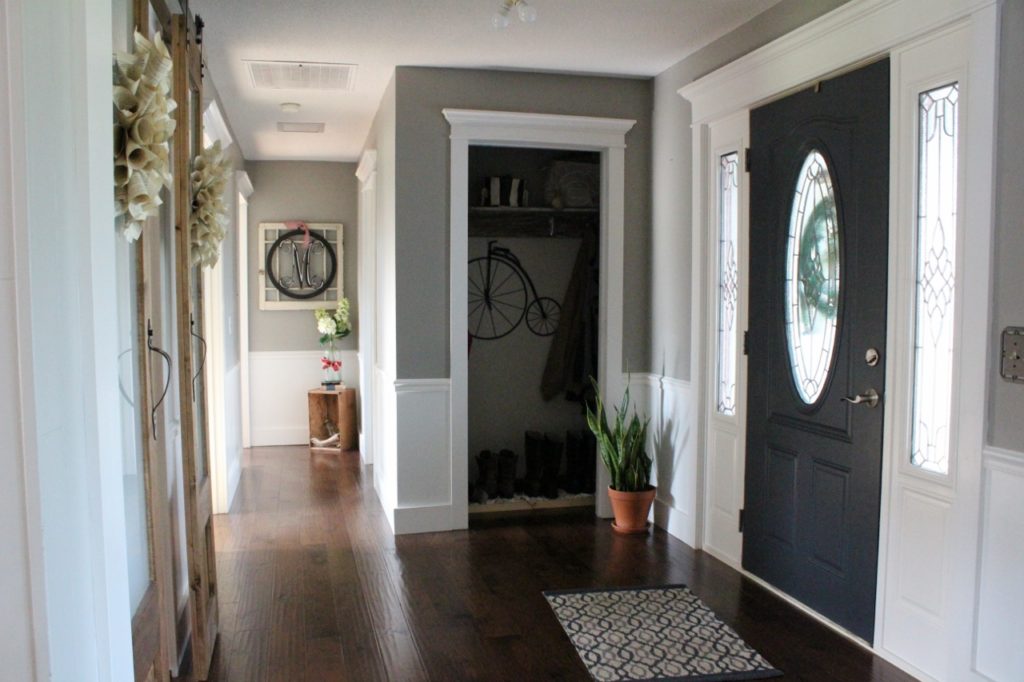 So Friday should be interesting.  What's Friday you ask?
.
This Friday, August 19th, I will be doing my first Facebook live video.  Why is that a big deal?  Because it's on Hometalk's page!
.


Hometalk has started posting live video home tours of some of their favorite Hometalkers and I'm up!  If you haven't already seen any of the tours yet, you have got to check them out!  I'm giving a shout out to Deb from Seeking Lavender Lane…LOVED her tour.
.
I am so super nervous, but also super excited.  It's such a fun opportunity to be able to open my home and show you guys.  So be sure to tune in to Hometalks Facebook Page at 1PM Eastern to watch it live.  Or you can watch it later by going to Hometalk's Facebook page and searching their videos.  I will also share it on my own Facebook page too, once it's over, so be sure you're following Woodshop Diaries on Facebook!
.
We will be having a t-shirt giveaway, and I'll be asking for your input on an upcoming project, too.  Don't miss it!
.
Check out the promo video and be sure to tune in! Can't wait to see you there!
.
Oh and PS, just a little history before the tour.  My husband, Danny, and I bought this house about two years ago.  We fell in love with it and never planned to remodel.  But, once we moved in, a few things bothered us about the house here and there and long story short, we ended up gutting the kitchen mainly because we needed new appliances.  It wasn't ONLY because of the appliances, but that was a big part of it.  You can read the whole story here.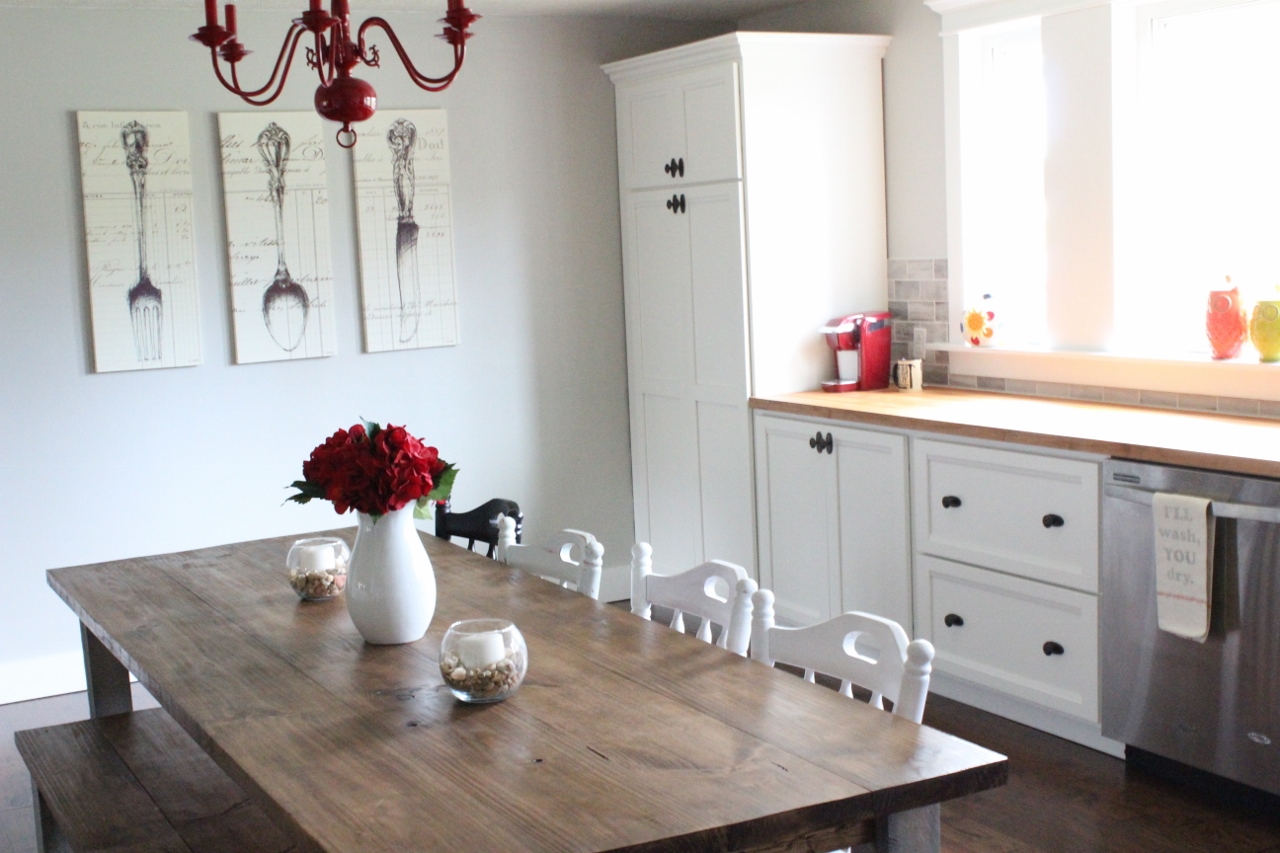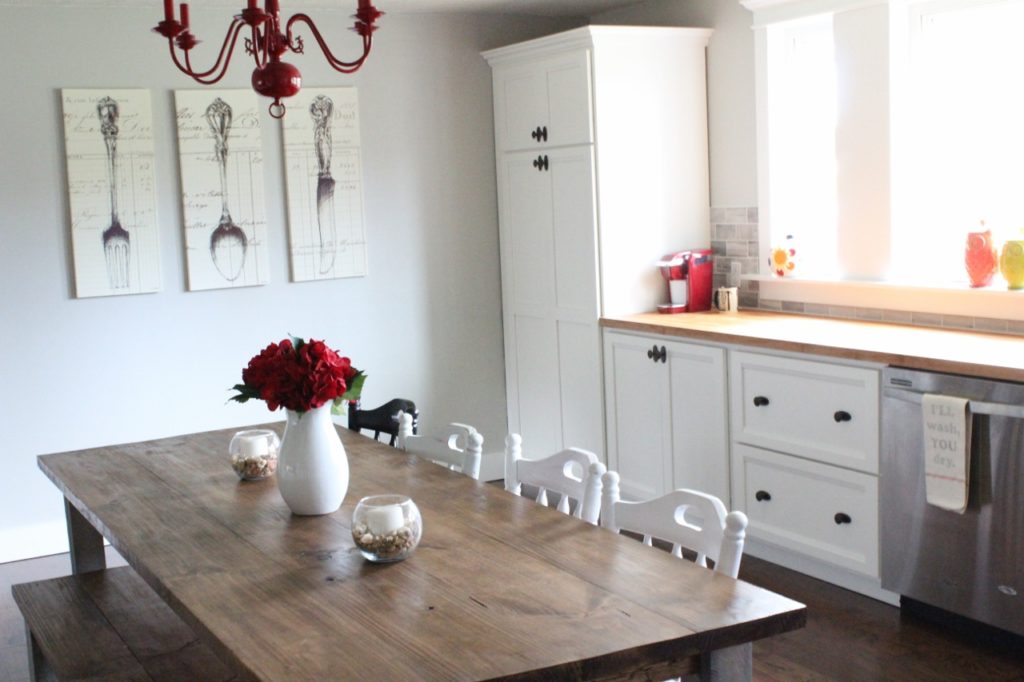 Once the kitchen was complete (although it's been over a year and some of the last little details haven't been finished, so it's not technically complete), we thought we were done remodeling.  But, I was kind of starting to get irritated about our laundry room.  That's when I hung the sliding doors.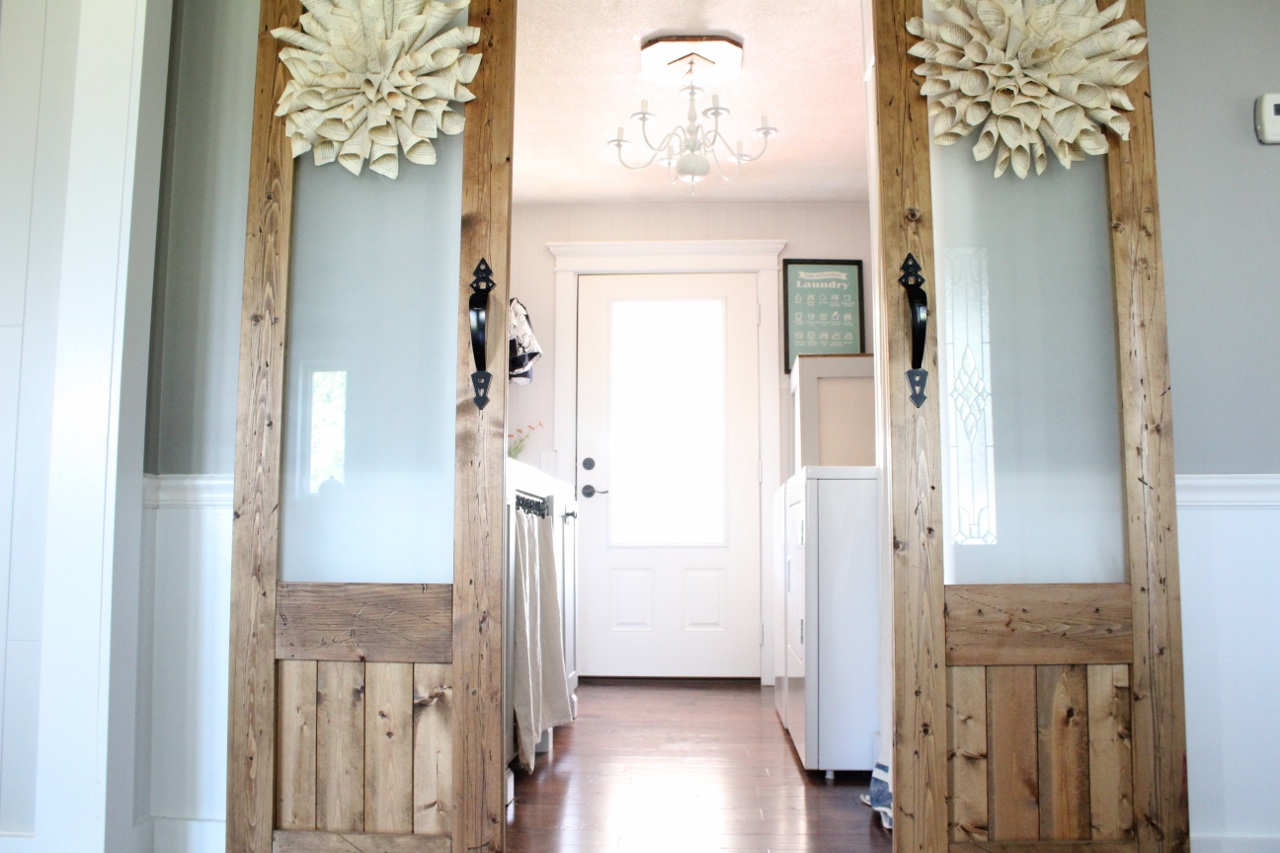 But after the doors, I wanted to repaint the hallway.  Then I wanted to redo the trim around the doors to match what we did in the kitchen.  Then I wanted to make the laundry room look nice since we had these super cool sliding doors.  So I redid the laundry room.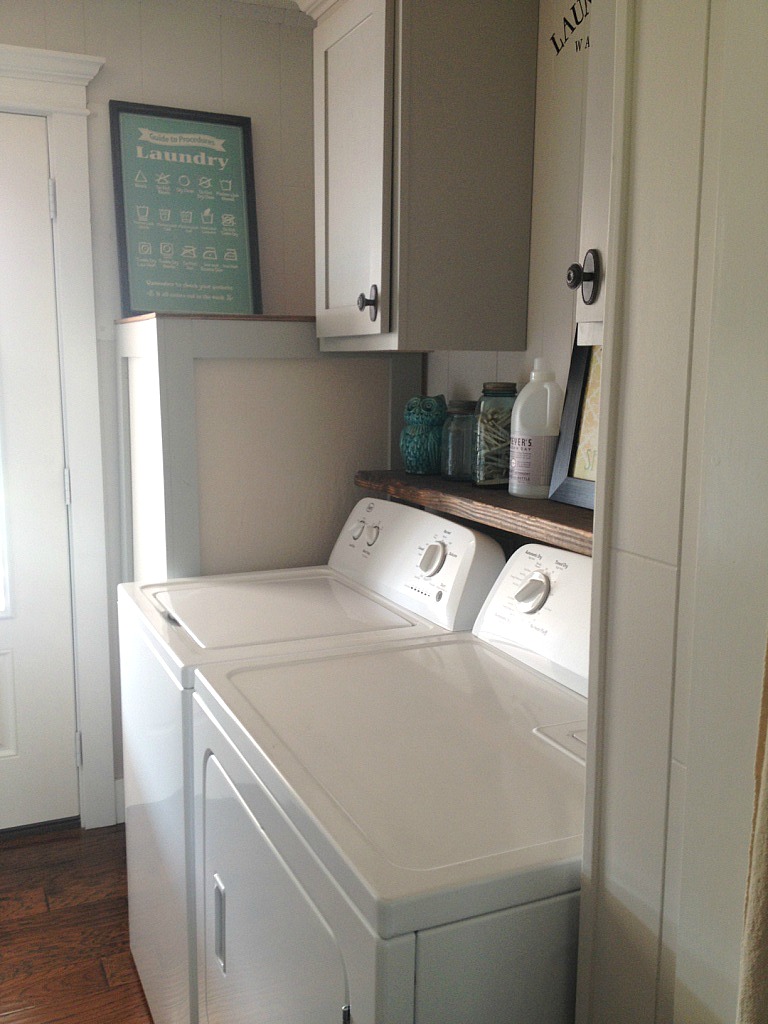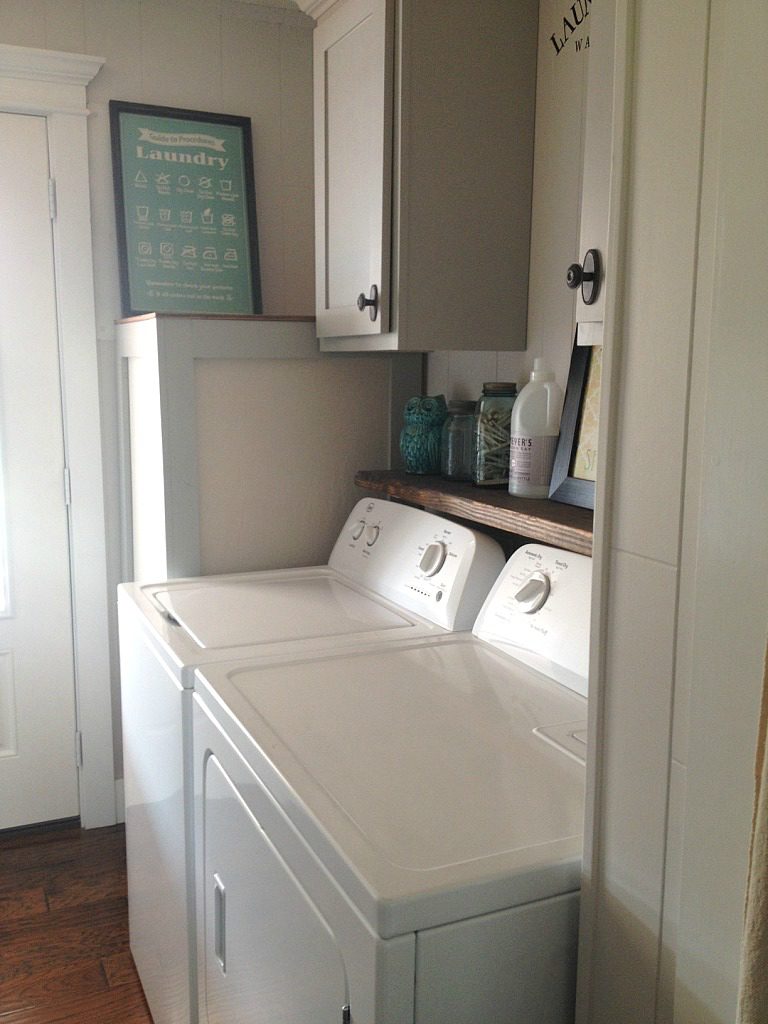 Then we were done.  BUT, the office had started to become a catch all room and I really wanted it to be nice since you can see into it from the living room.  So we redid the office.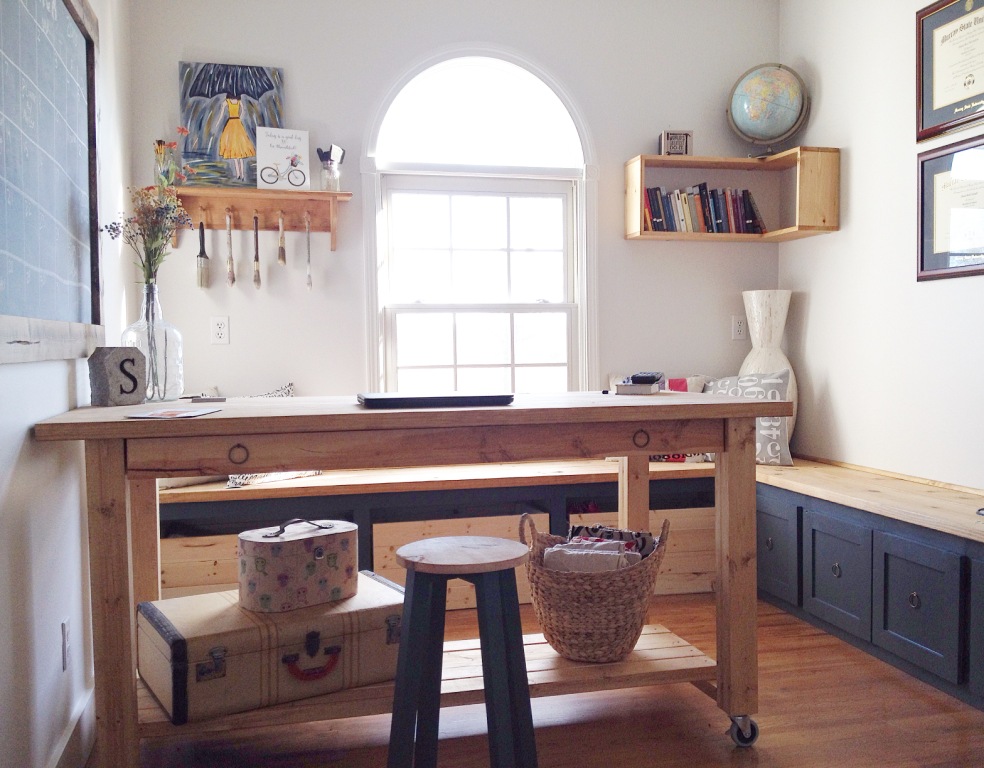 After that, Danny said he was done.  But then I built a bathroom vanity and now we are redoing a bathroom and a bedroom and a closet (eventually).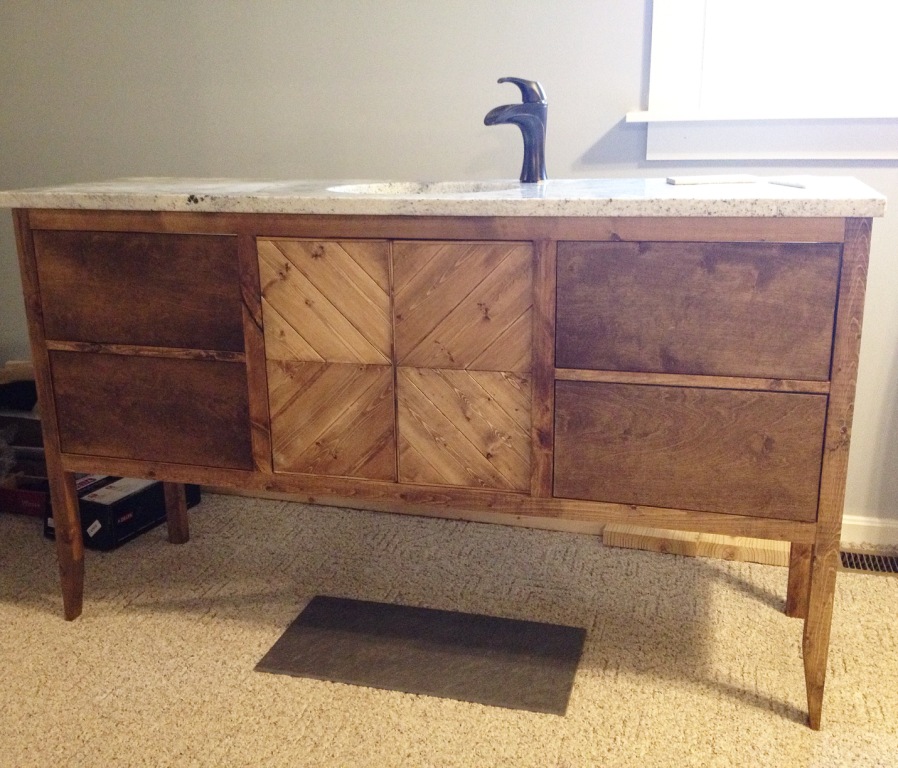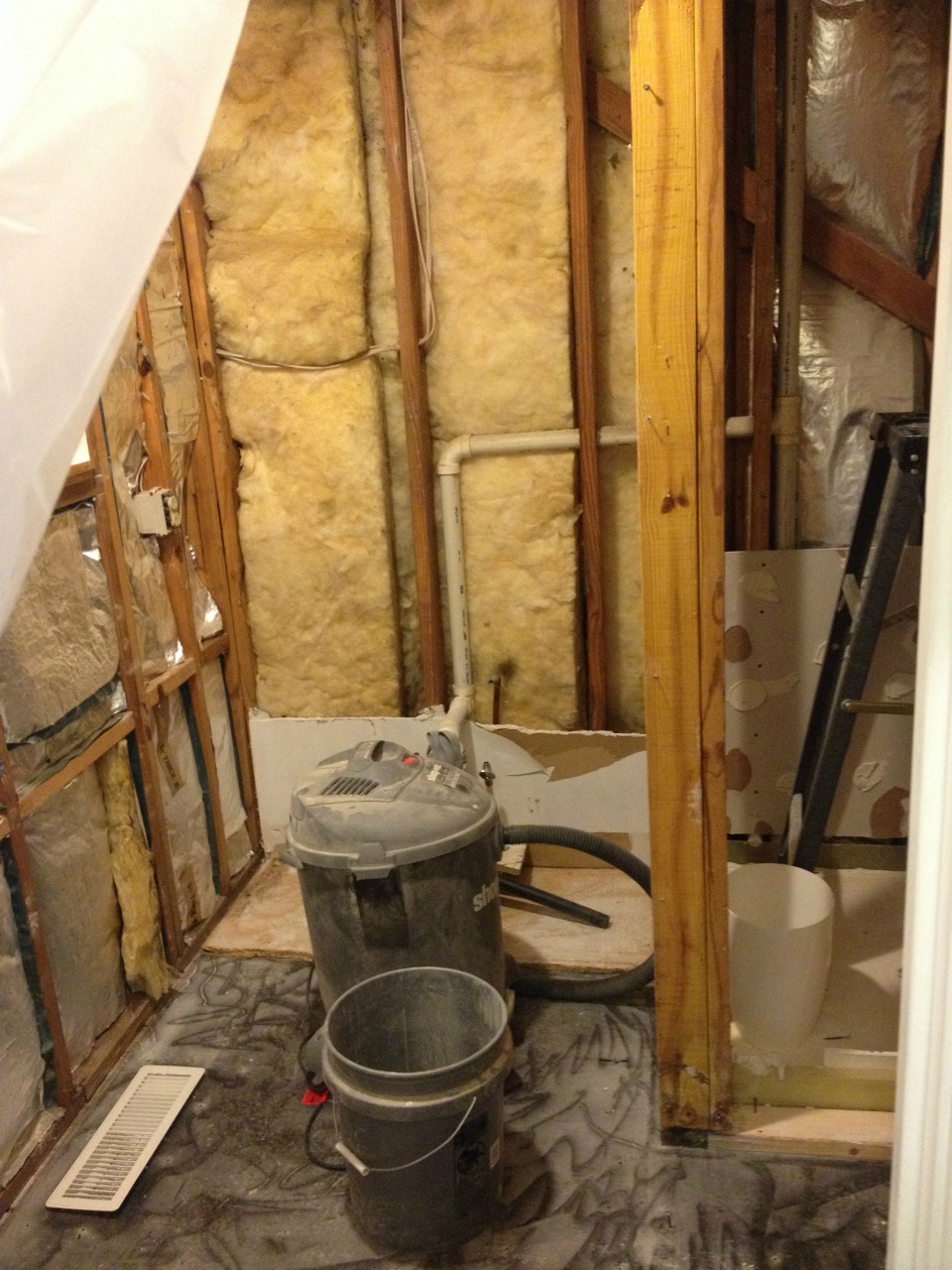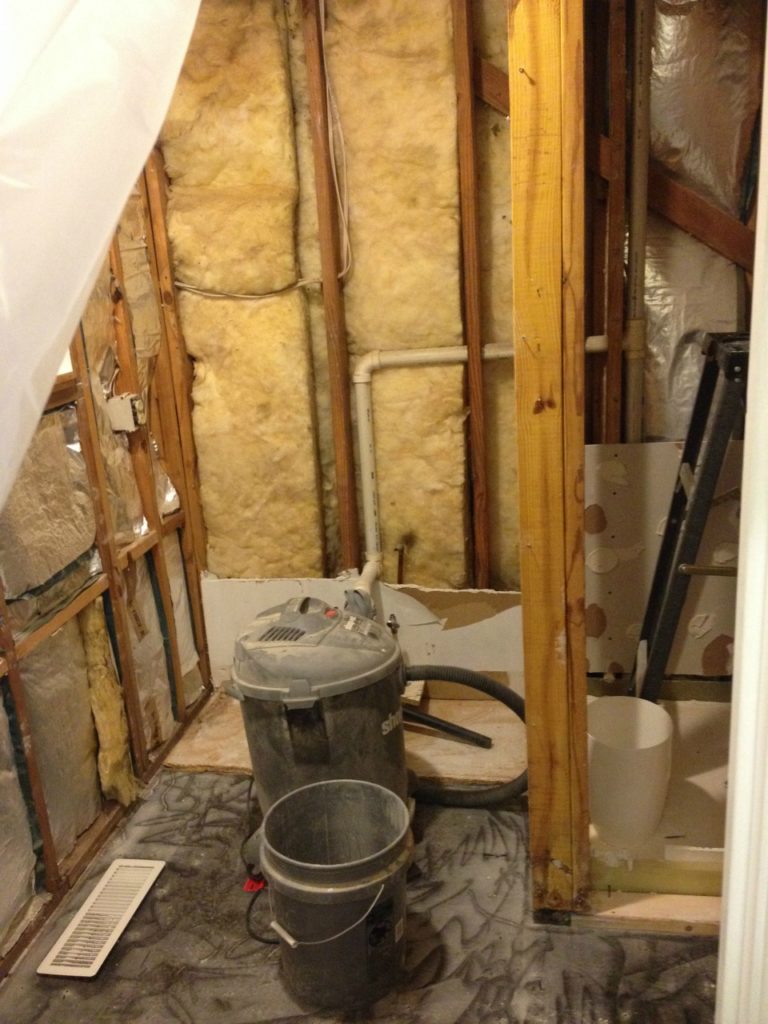 So somehow, our house has become an accidental fixer upper.  But we are loving it.  Even if it is always in a mess.  To see it all, be sure to check out the tour Friday : )
.
Until next time, happy house touring!