*This post is sponsored by The Home Depot.  See disclosure policy for details.
When is the last time you spent a romantic date night wandering the endless aisles of your local Home Depot?  Or is it just us that does that?
.
When we started planning our new garage apartment build, we would walk around every department of our nearest Home Depot and look at prices and get ideas for what we wanted and what we needed.  Toilets, showers, faucets, lighting, lumber.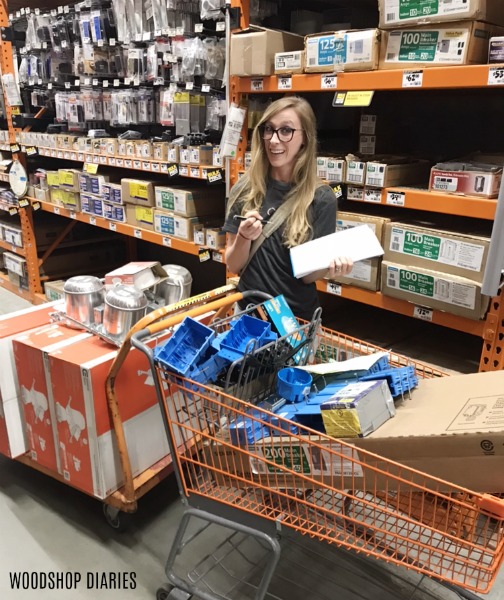 .
Oh and obviously, appliances were one of those things we needed, too.  That was my favorite thing to walk around and look at haha…well, besides the lumber 😉
.
In our last kitchen in our old house, we installed stainless steel appliances.  And while I loved them, this time I wanted something different.  I wanted to modern, bold, yet simple feel in the kitchen and I knew there would be lots of grey.  So I needed something with some contrast.
.
The dark look of the slate appliances immediately caught my eye, BUT I love Whirlpool and they didn't have slate.  Whomp whomp…
.
Luckily, though, what they did have was even better–black stainless.  All the heart eyes, you guys…if I had sound effects on here, I would play the sound of angels singing…or what I imagine is like a heavenly "ahhhhhh" or something.  You get the idea.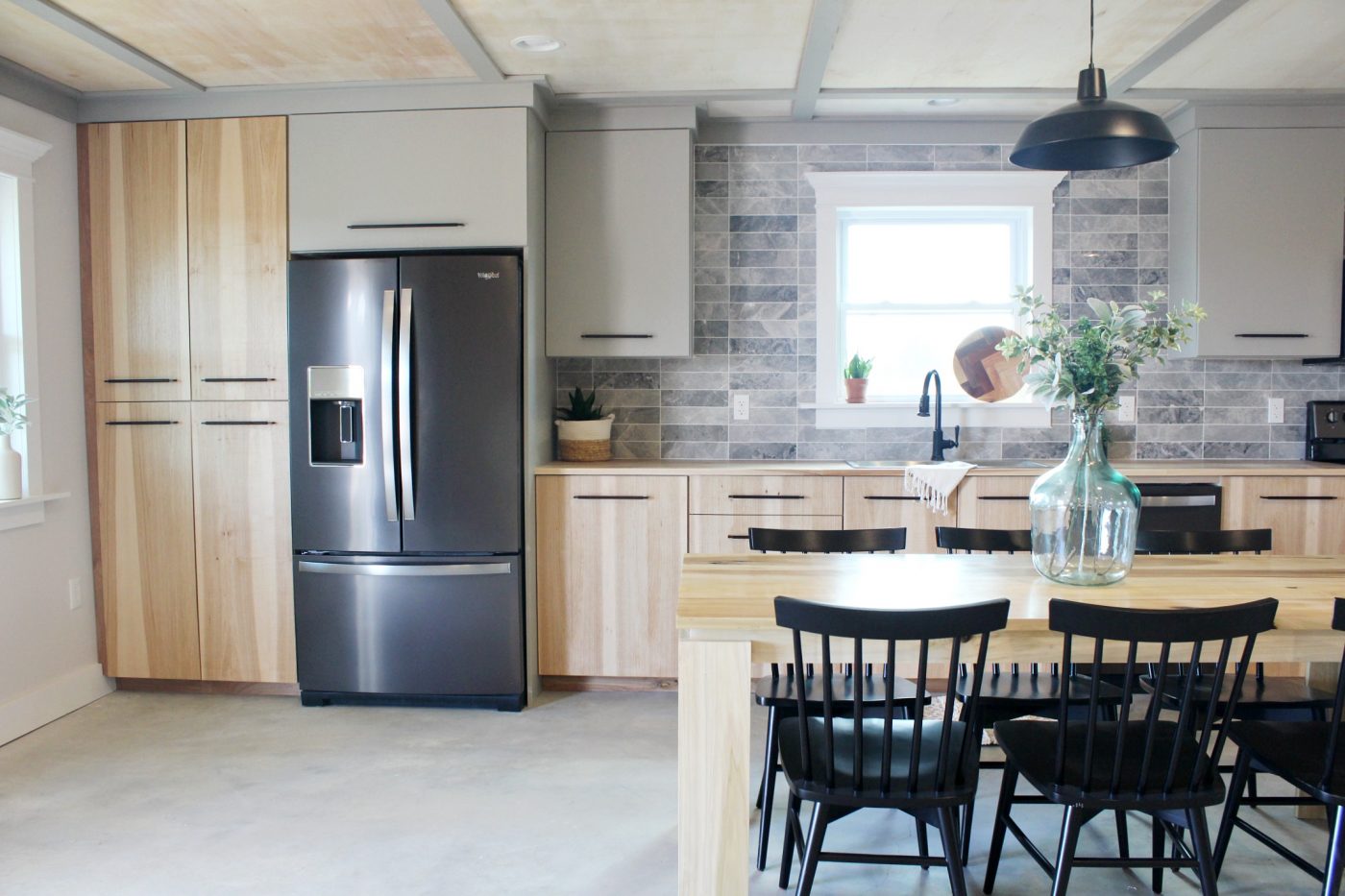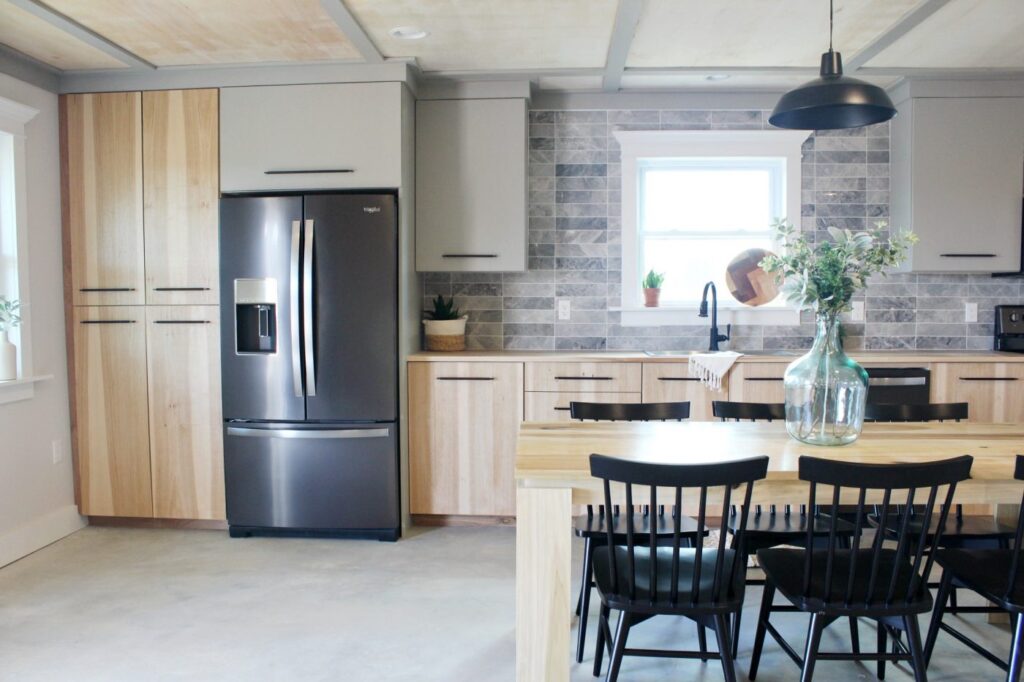 I mean, have you seen black stainless in person?  I'd invite you over to look, but, that's kind of weird.  You'll just have to take my word for it and check out these pictures.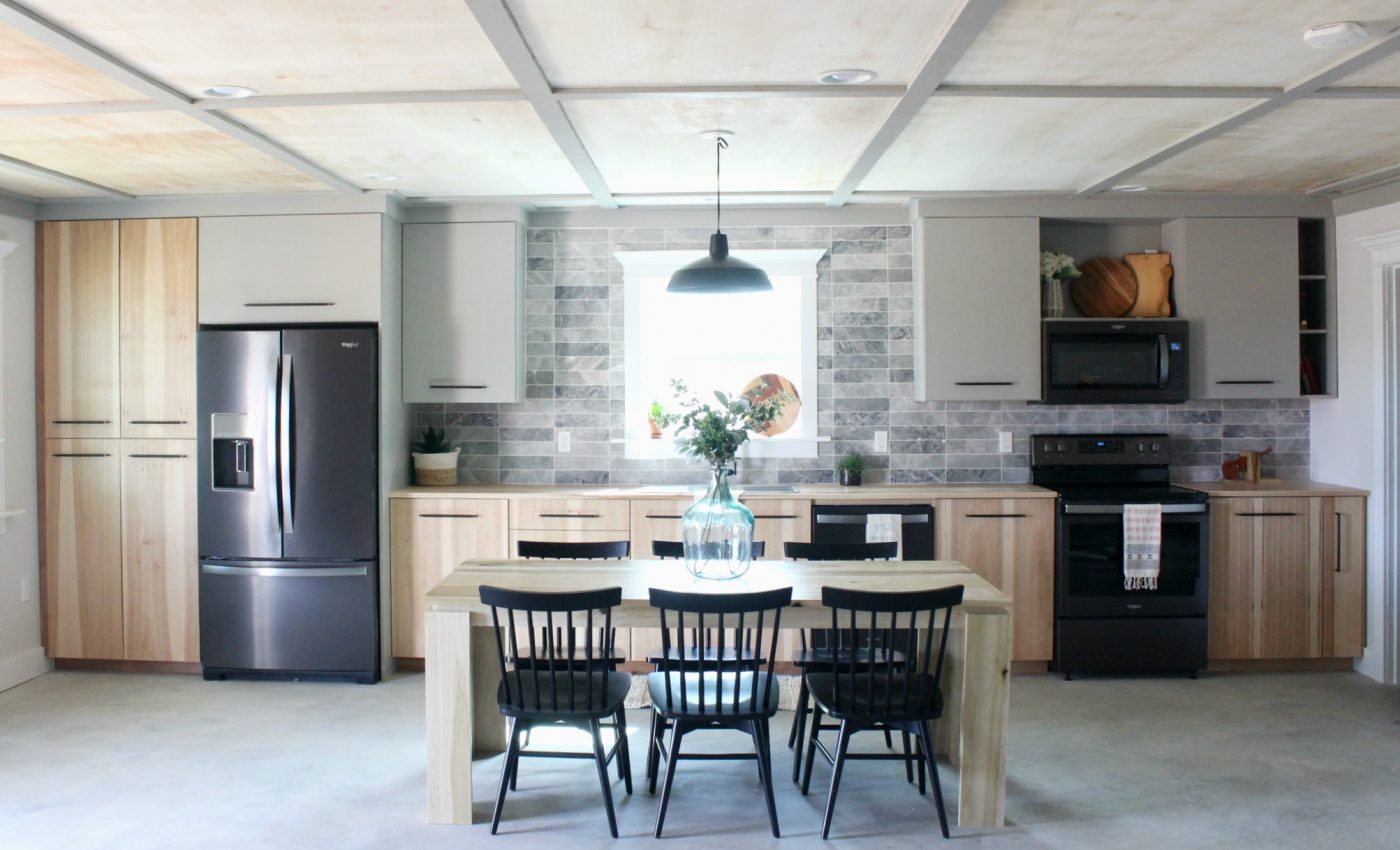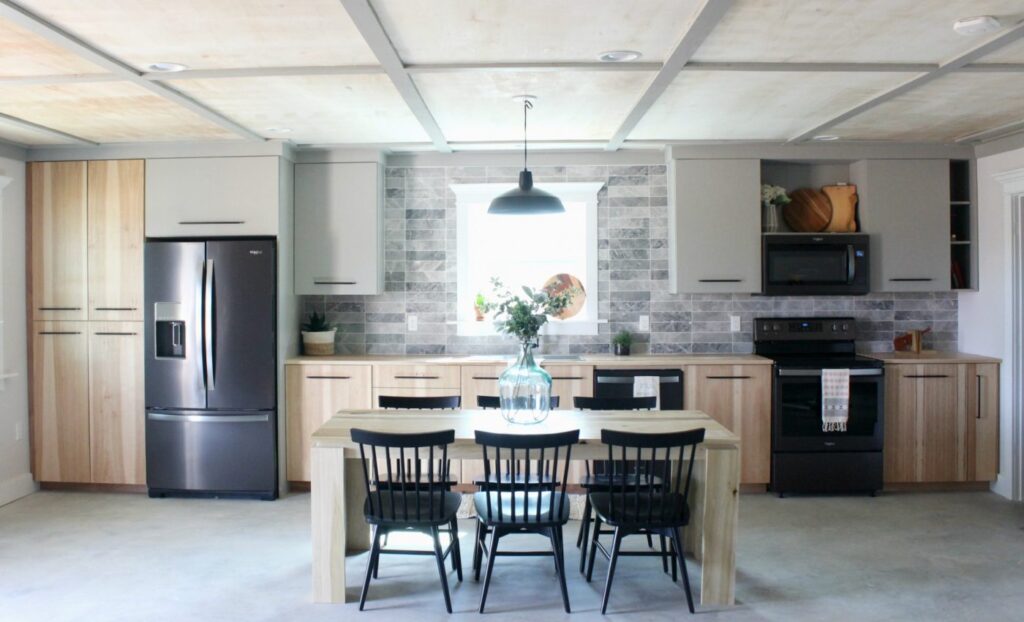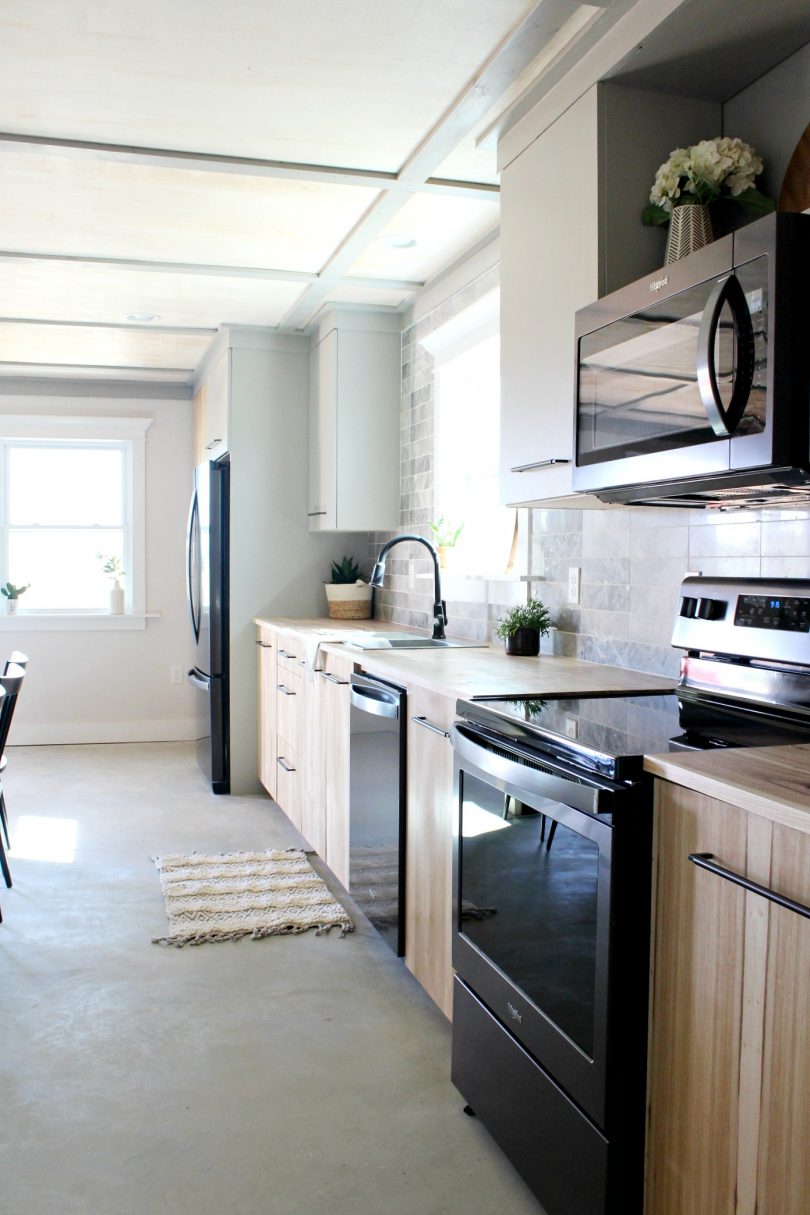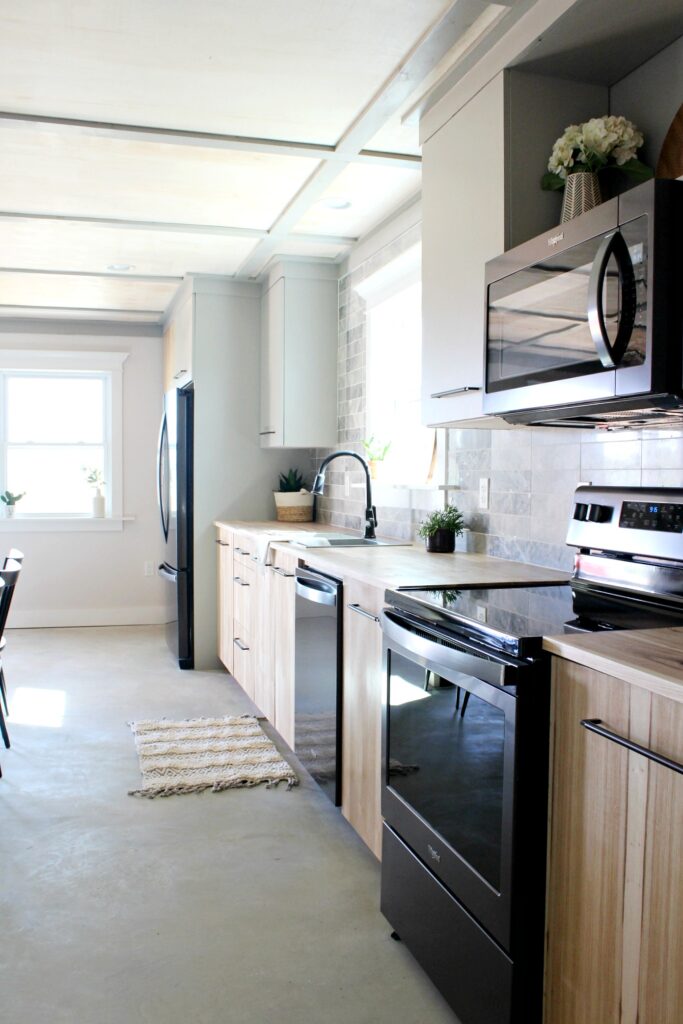 FABULOUS amiright?  Also, I never say "fabulous," so if I do, you know I mean it.  Anyway, I had my appliances picked out before I even had my kitchen cabinet design picked out.  It was love at first sight.
.
But the challenge was designing my kitchen around my new appliances.  There were lots of things to consider like color, style, size, and layout.  It can be a little overwhelming.  So if you are designing, remodeling, rebuilding a kitchen and feeling overwhelmed with choices and possibilities, I'm going to help you out 🙂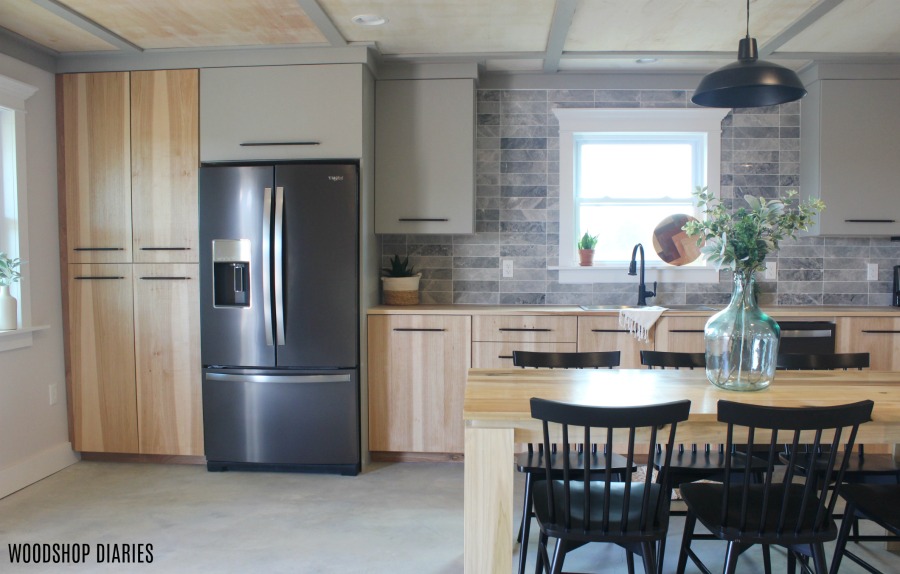 I'm so excited to be partnering with The Home Depot to share with you how to choose the right appliances and design your kitchen space with your appliances in mind.  You can find all my advice and tips over on The Home Depot Blog as well as detailed pictures of each appliance and how to chose the right ones for your space whether you are building a brand new kitchen or remodeling an existing one.  (I've got experience with both, so hopefully I can share some good advice 😉 ).
.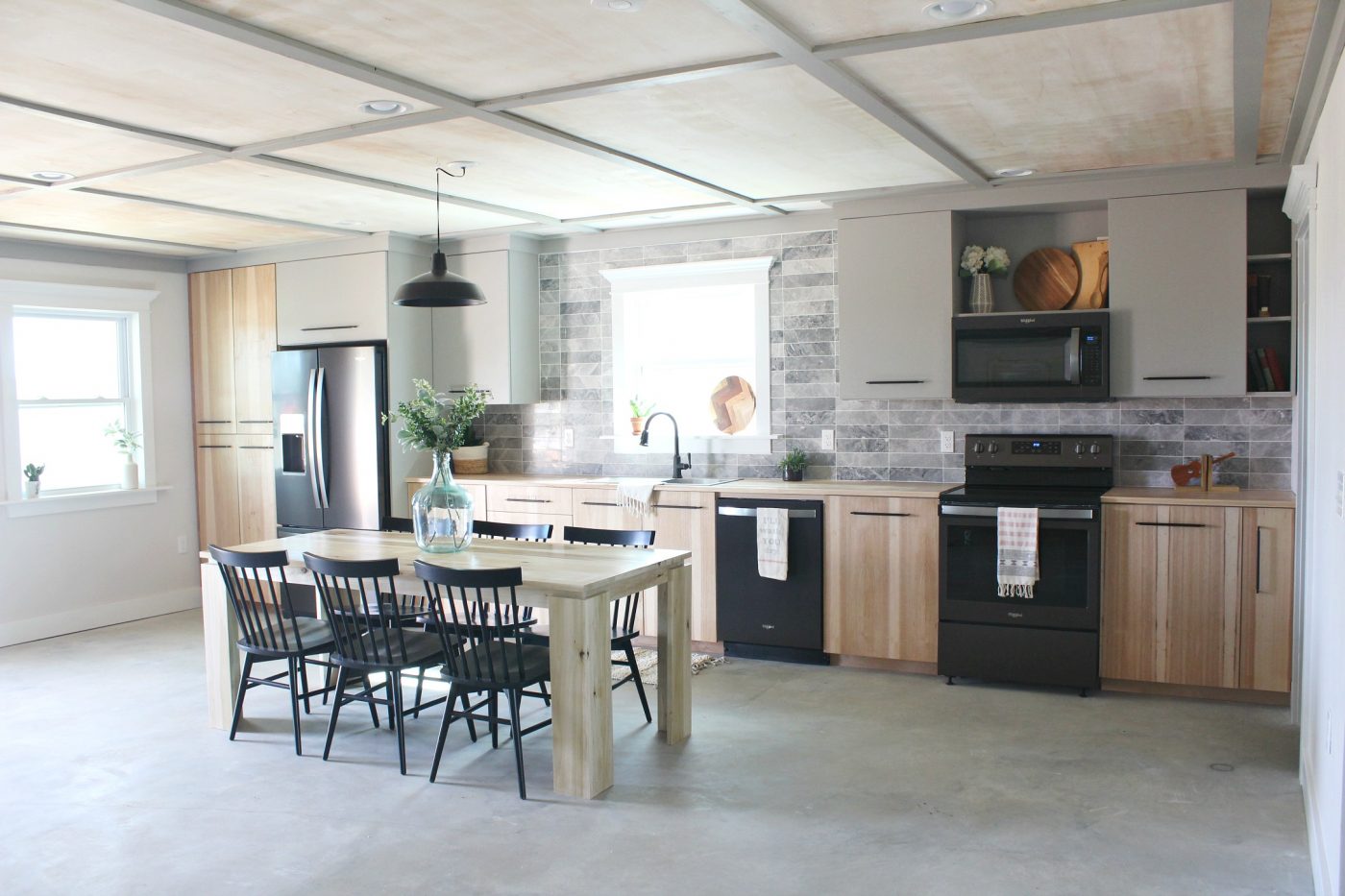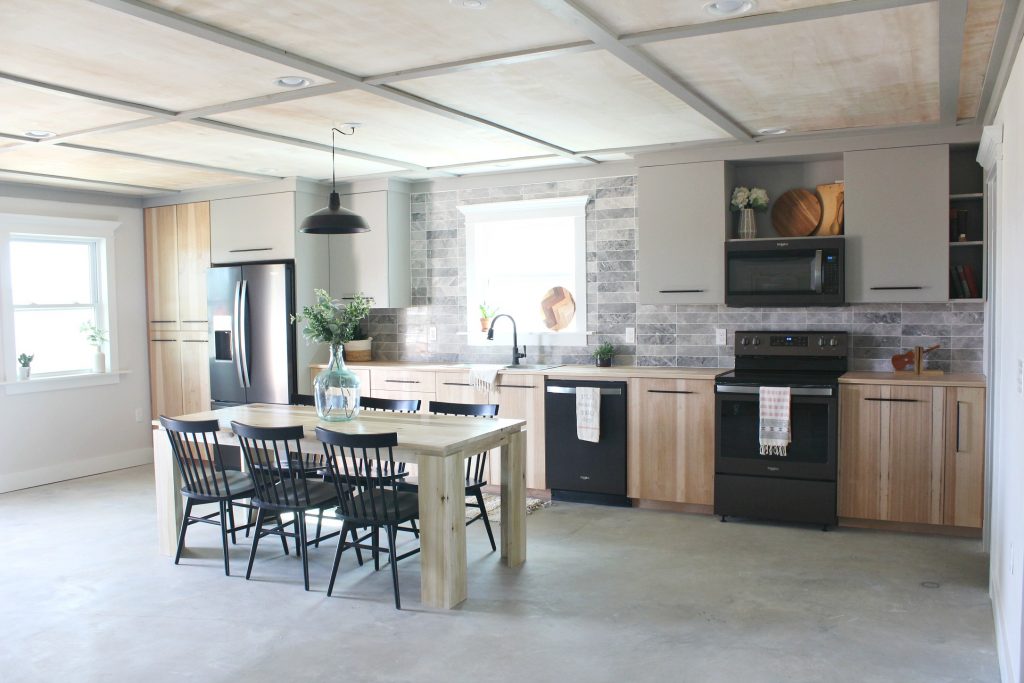 But just in case you just want to know what appliances I used, I've got you covered:
.
The most gorgeous fridge you've ever seen is this Whirlpool 27 cu. ft. French Door Refrigerator. It's finger print resistant, and has TONS of space inside for me to store my million half empty water bottles (am I the only one who does that?) and weeks worth of milk cartons (what?  I eat a LOT of cereal…don't judge me).  Seriously, though, this fridge is my favorite.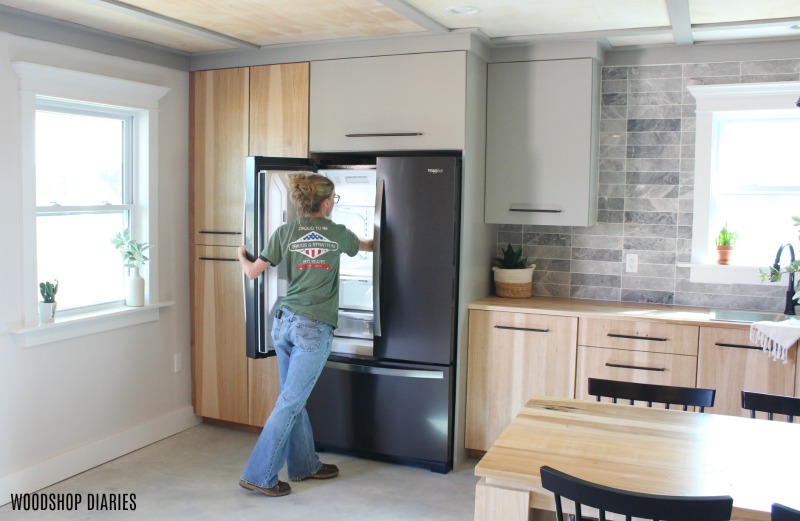 And for the quietest dishwasher you've ever…not heard, we got this Whirlpool Top Control Built In Dishwasher with Stainless Steel Tub. I have never been so fascinated by a dishwasher in my life.  It's SO QUIET.  Again, I'd invite you over to listen, but that's weird, so just take my word for it 😉
.
We got this Whirlpool 5.3 cu. ft. Electric Range as well and it's all we will ever need for cooking.  It's big enough for a turkey and a casserole both for Thanksgiving dinners, it boils Danny's tea quick, and the glass top cleans up super easy.
.
Last, but not least, is the Whirlpool 1.9 cu. ft. Over the Range Microwave.  It was the first appliance we installed (because I needed it installed before I could do the backsplash haha), and it was where we stored our stress relieving Oreos while we were still working on getting the kitchen finished for the Jeffrey Court Renovation Challenge.  We used it to warm up our random food items to eat for supper while we added finishing touches to the house in the late evening hours.  Somehow I feel am emotional and sentimental attachment to it.  Is that weird?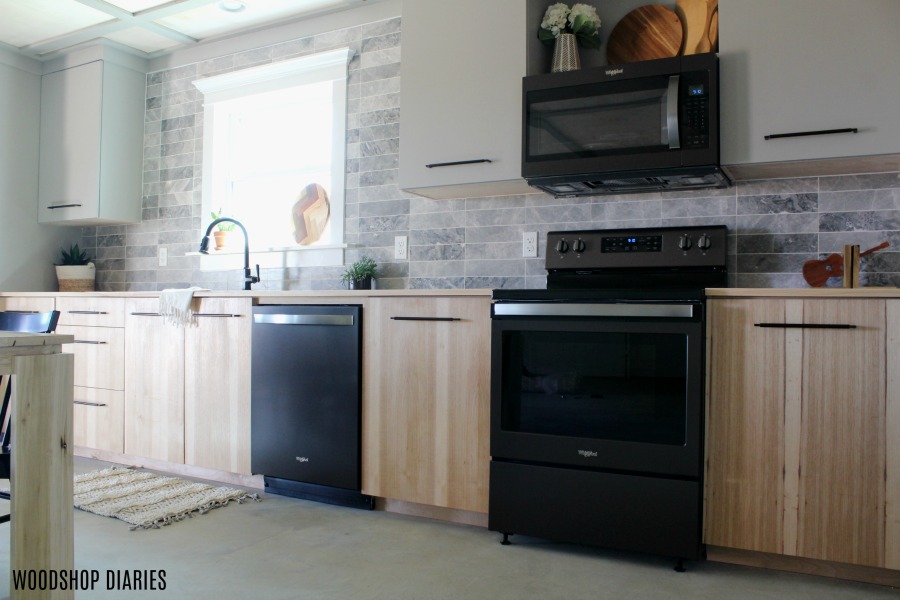 Ultimately, these appliances were the foundation for my kitchen design and I'm excited to be sharing all the details and tips for choosing the right ones and using them in your own space over on The Home Depot Blog.  I'd love for you to hop over and check it all out.
.
In the mean time, check out the whole kitchen renovation story here and see the tutorial for building your own kitchen cabinets here.
.
And be sure to pin this for later 🙂
.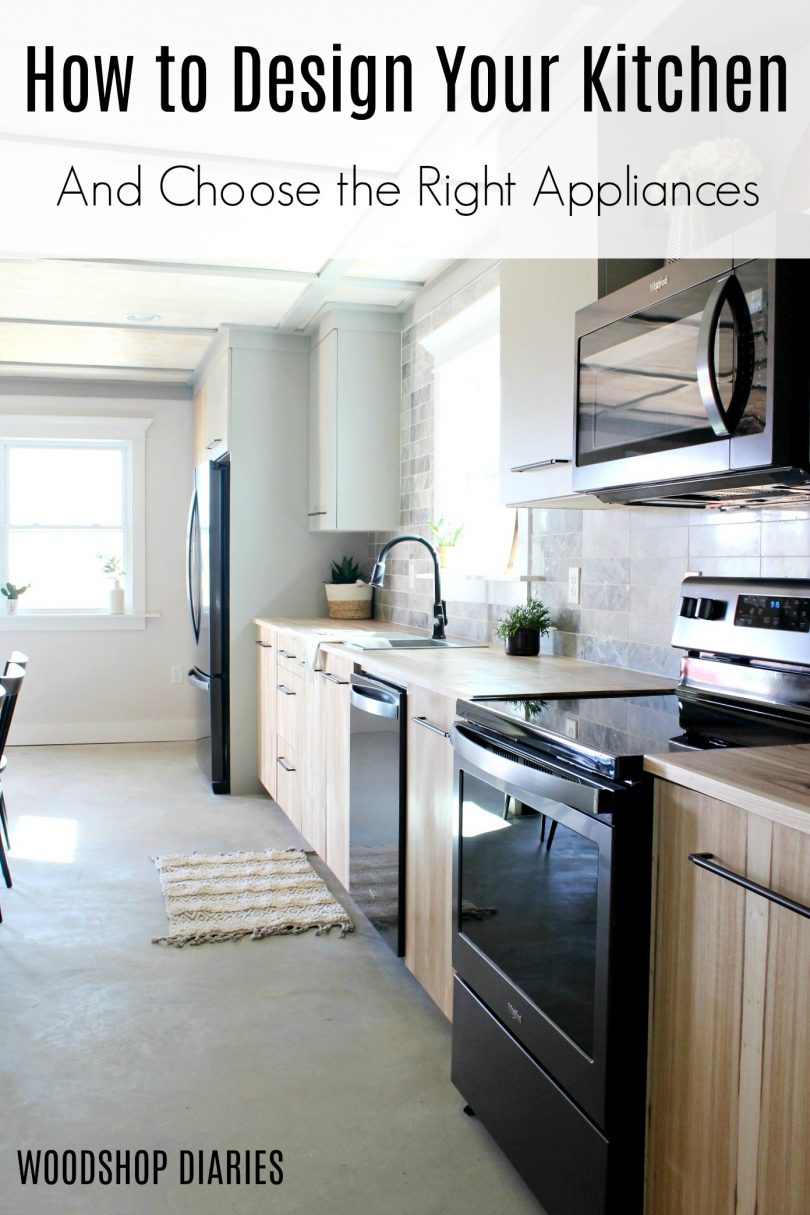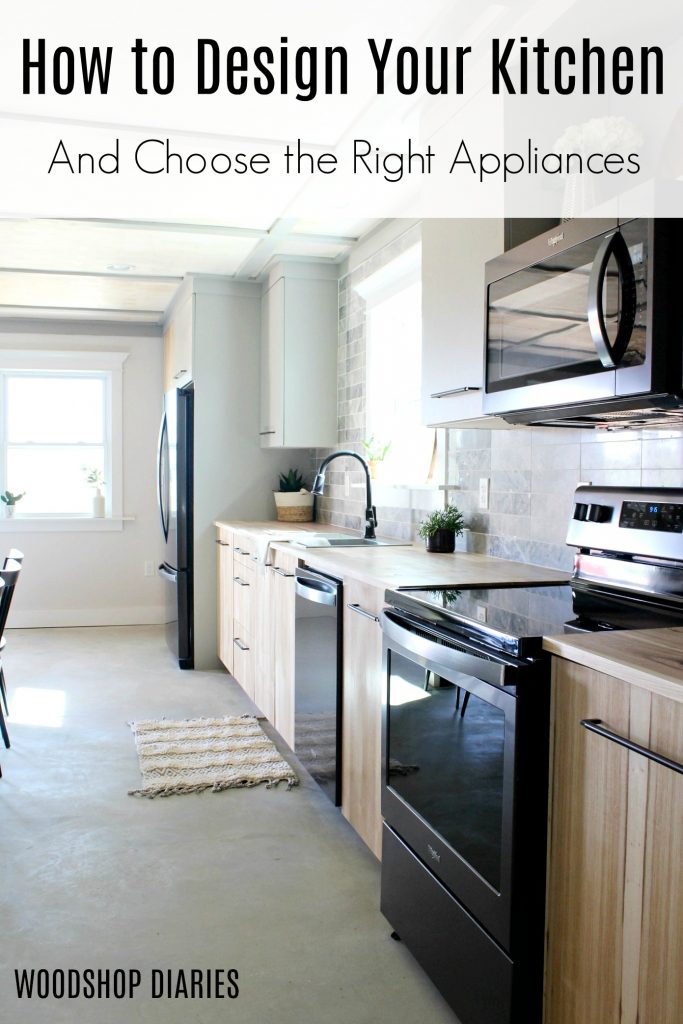 Until next time, happy kitchen designing!
.
*I acknowledge that The Home Depot is partnering with me to participate in the 2018 Appliances Campaign.  As part of the program, I am receiving compensation in the form of products and services, for the purpose of promoting The Home Depot.  All expressed opinions and experiences are my own words.  My post complies with the Word of Mouth Marketing Association (WOMMA) Ethics Code and applicable Federal Trade Commission guidelines.