Have you guys ever heard of "mission style" furniture? I hadn't heard of it until recently, but I'm quickly becoming a fan!
.
If you don't know what I'm talking about, Google it or get on Pinterest and search "mission style furniture." It's very simple and has a traditional feel, but what I love most of all are the clean lines and the "railings" on everything.
.
So when my sister asked for a little side table for her front porch, I thought this was the perfect little piece to try out my new love for "mission style."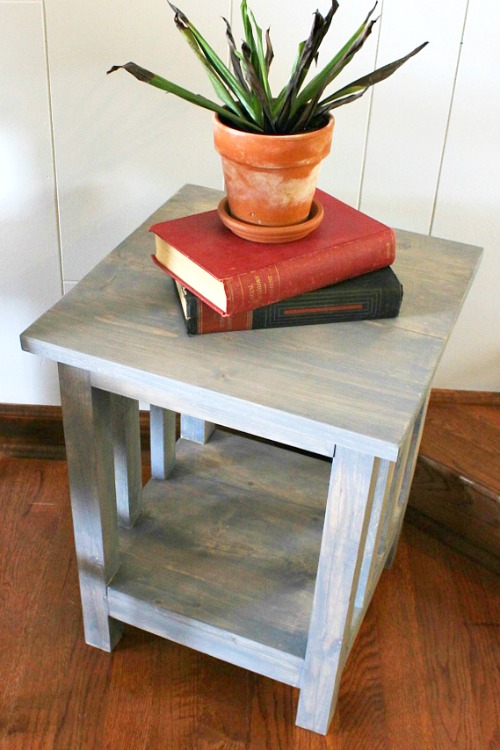 You know, because if I screwed up or hated it, I didn't have to keep it anyway hahahaha. But, good news…it turned out super cute 🙂 Lucky for my sister 😉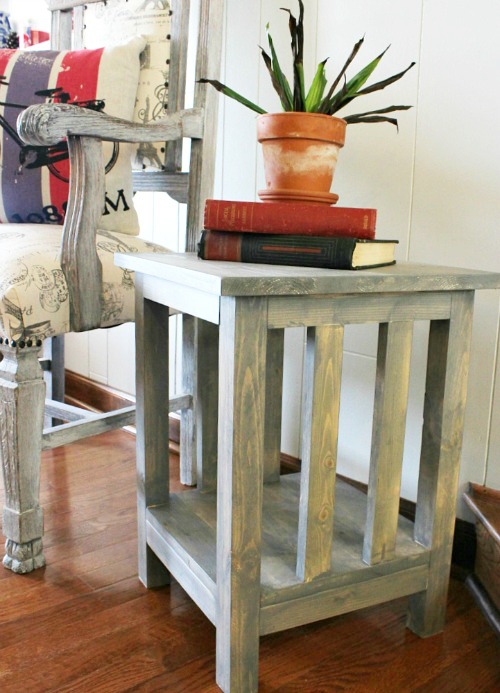 See the railings on the sides? That's my favorite part!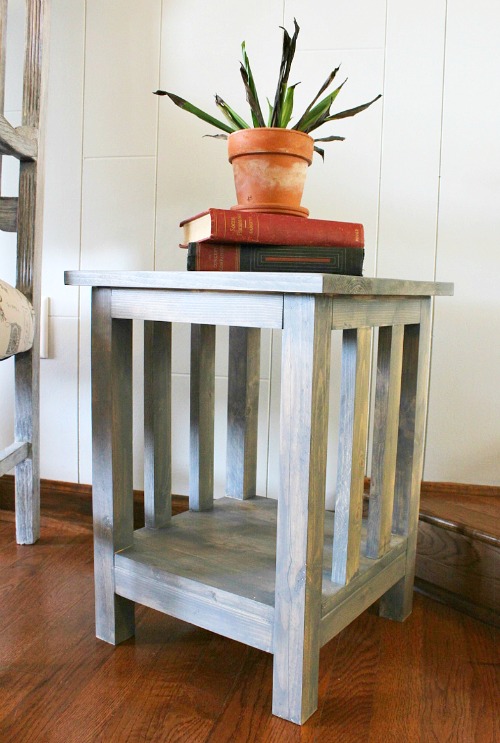 This is a super quick and easy build that you can finish in just a couple hours in the shop. And it's a great little size table if you don't have a lot of room. It makes a great little side table or nightstand.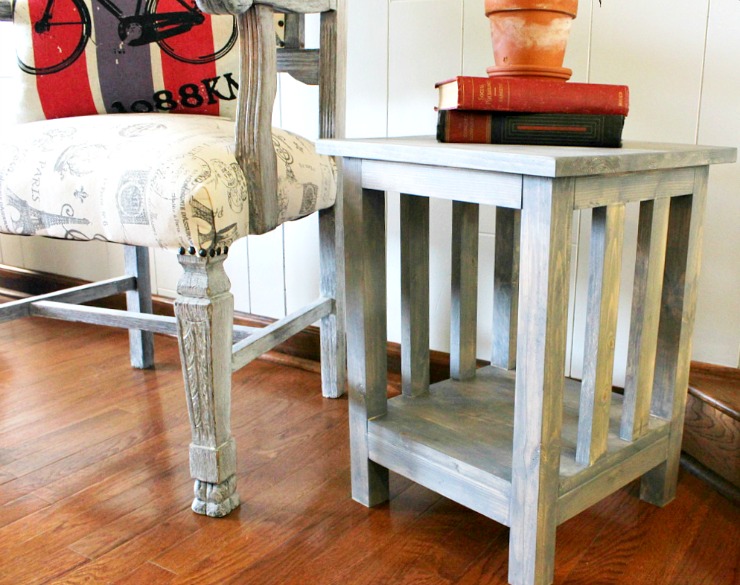 I've got the how to over on Pretty Handy Girl today so be sure to click over and check it out and get ready to build your own! I'd also love it if you'd pin this for later! 🙂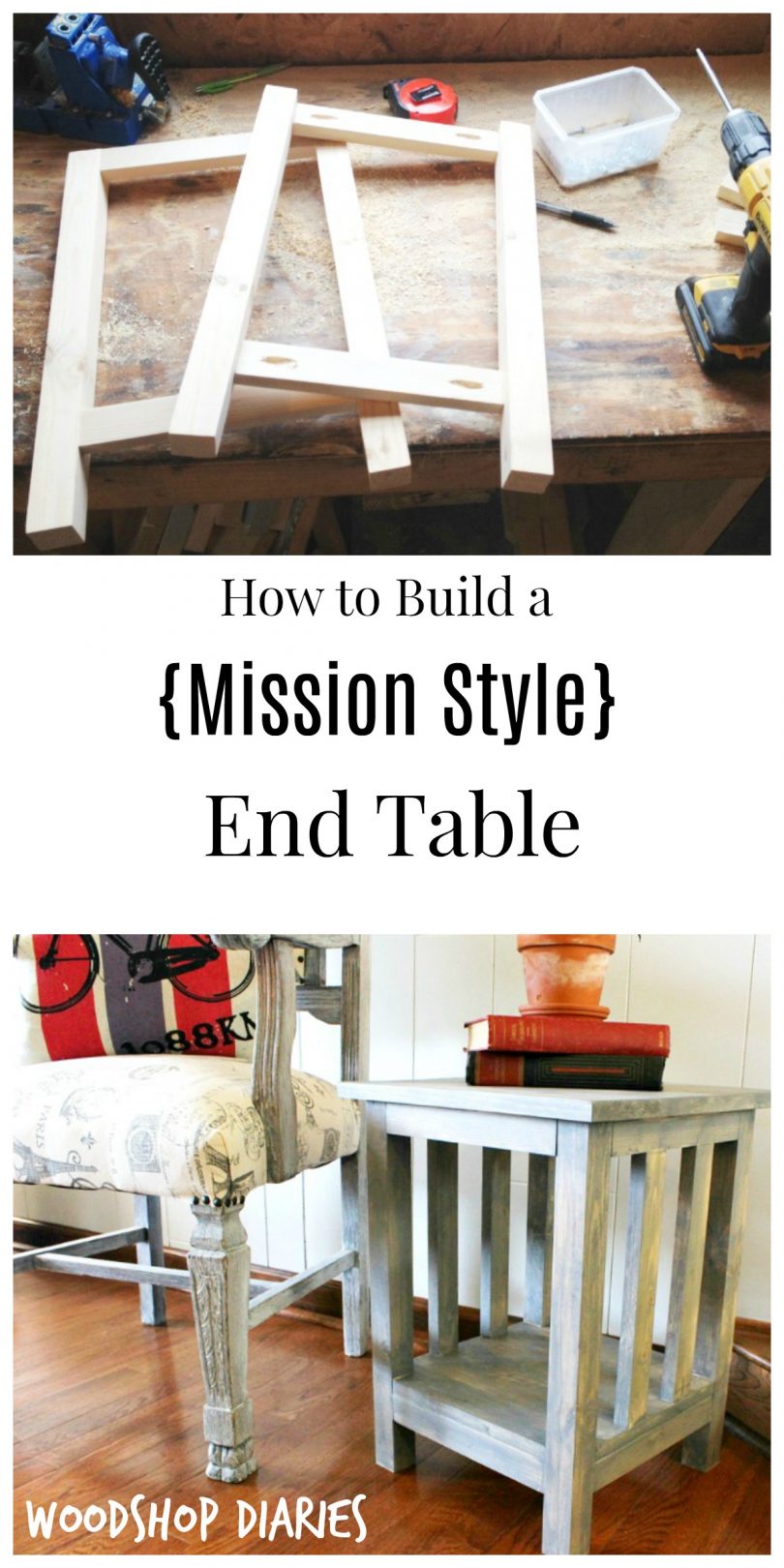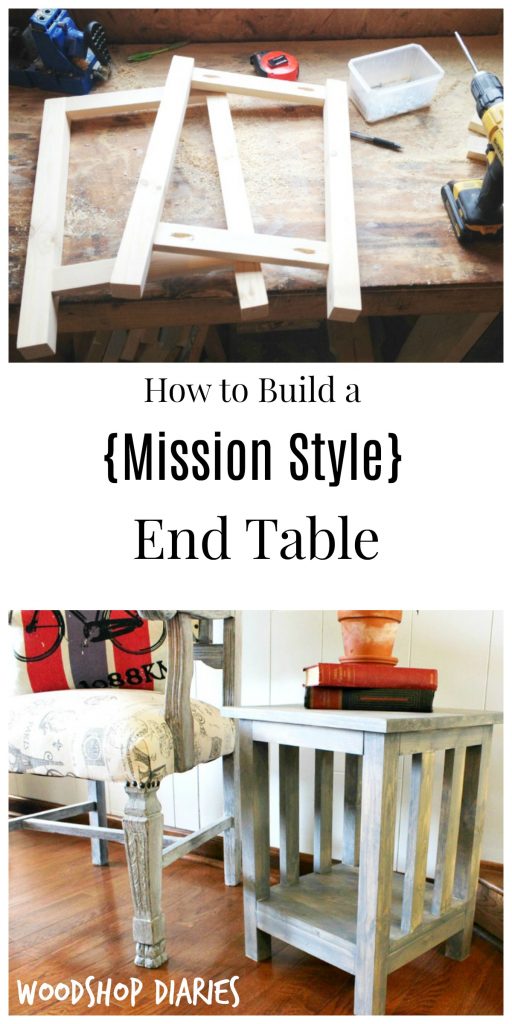 Let me know in the comments below if you like mission style furniture too or if there are any projects you'd like to see plans for on Woodshop Diaries! I'd love your feedback!
.
And if you're looking for more side table or nightstand options, be sure to check out these:
.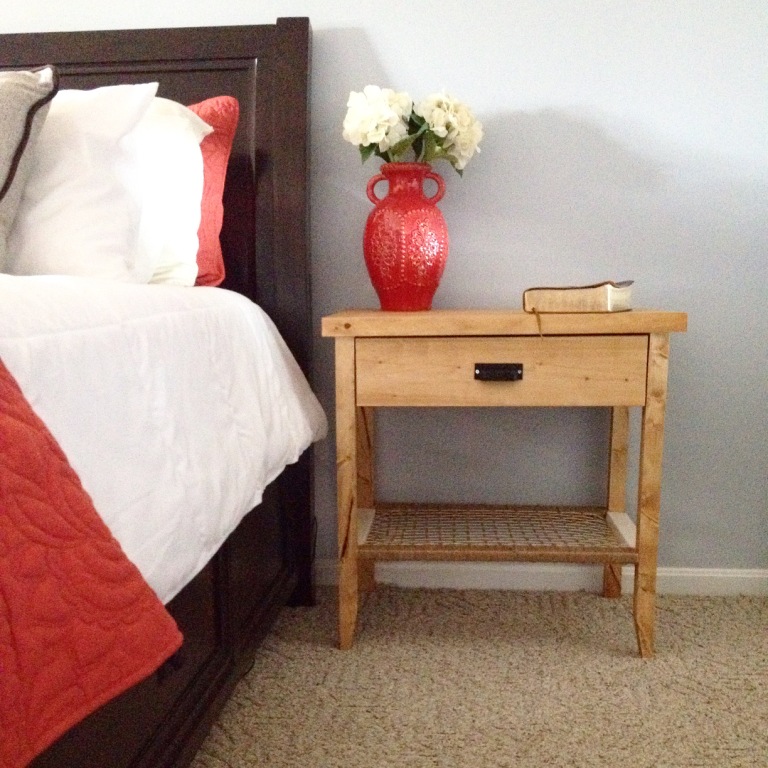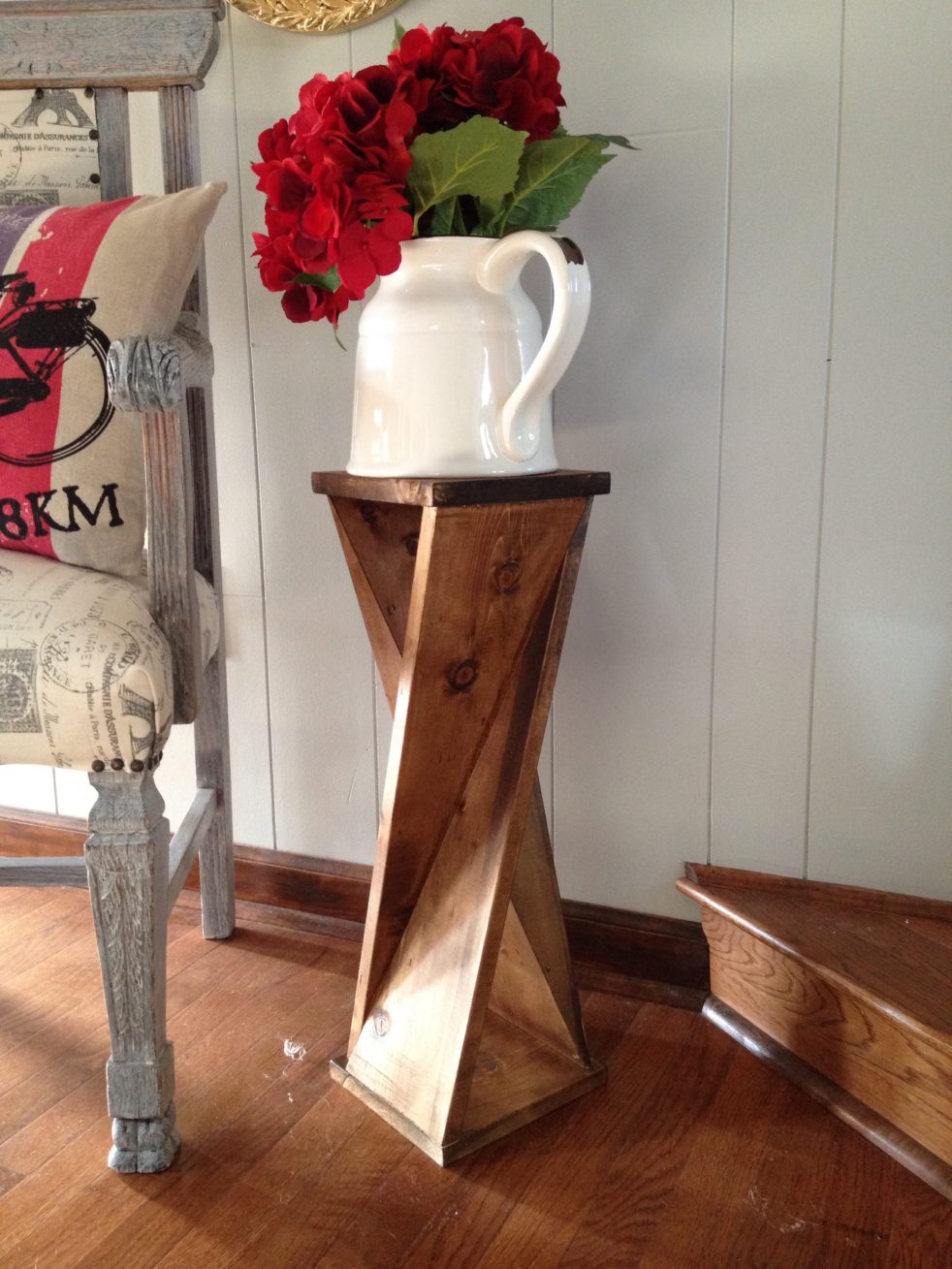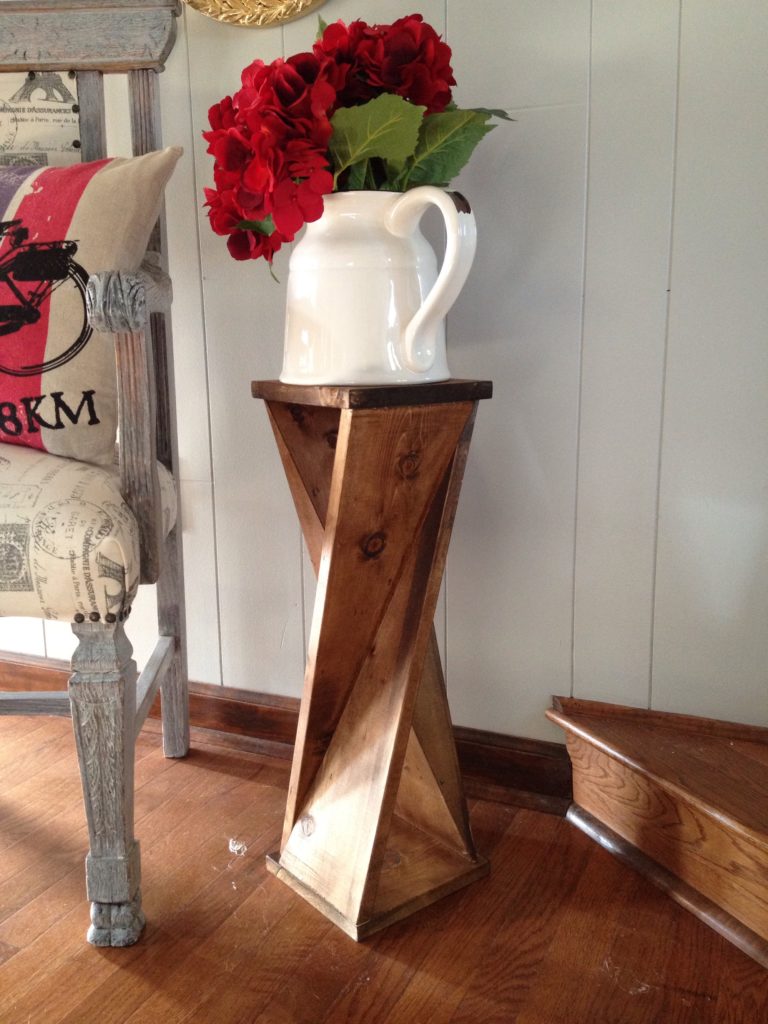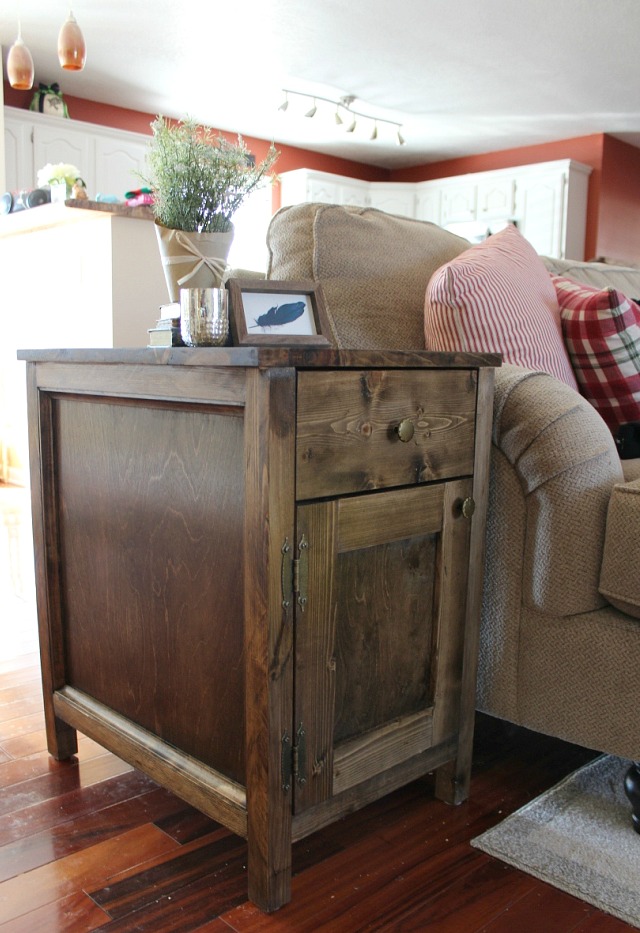 vanity that could double as a nightstand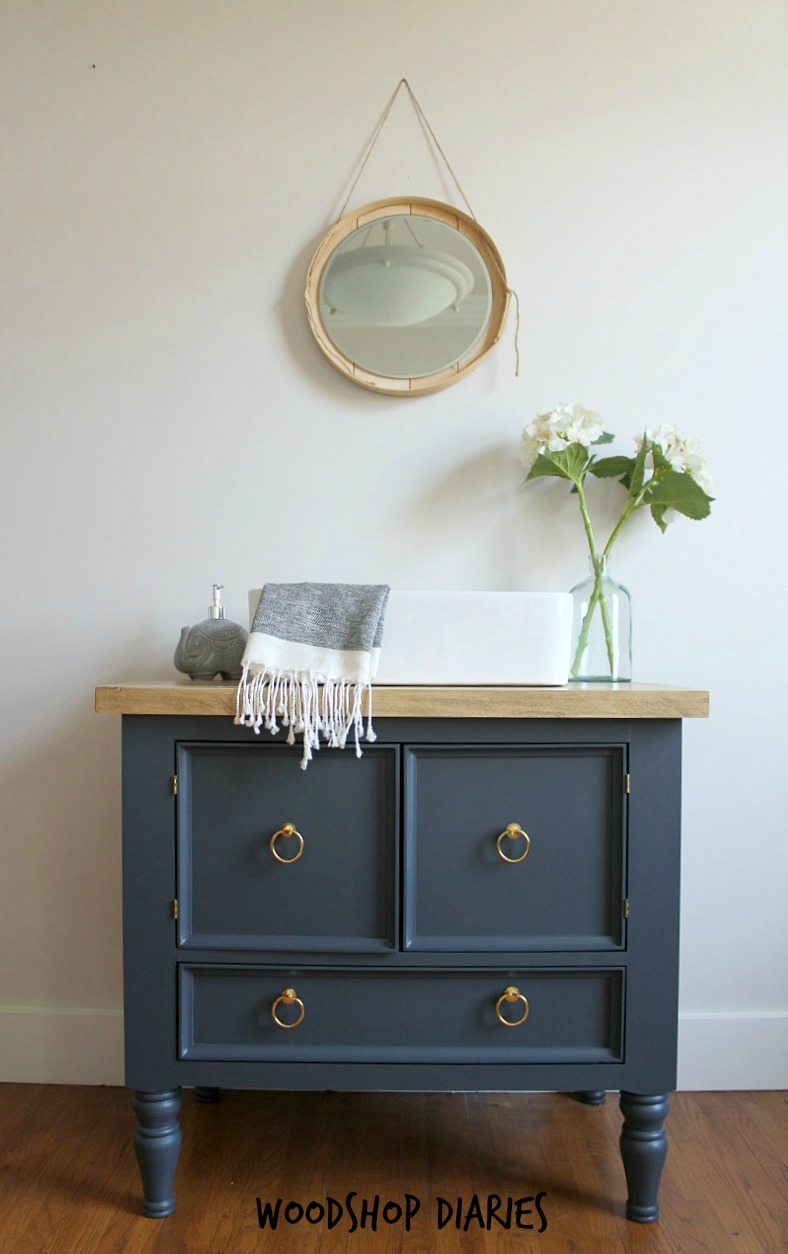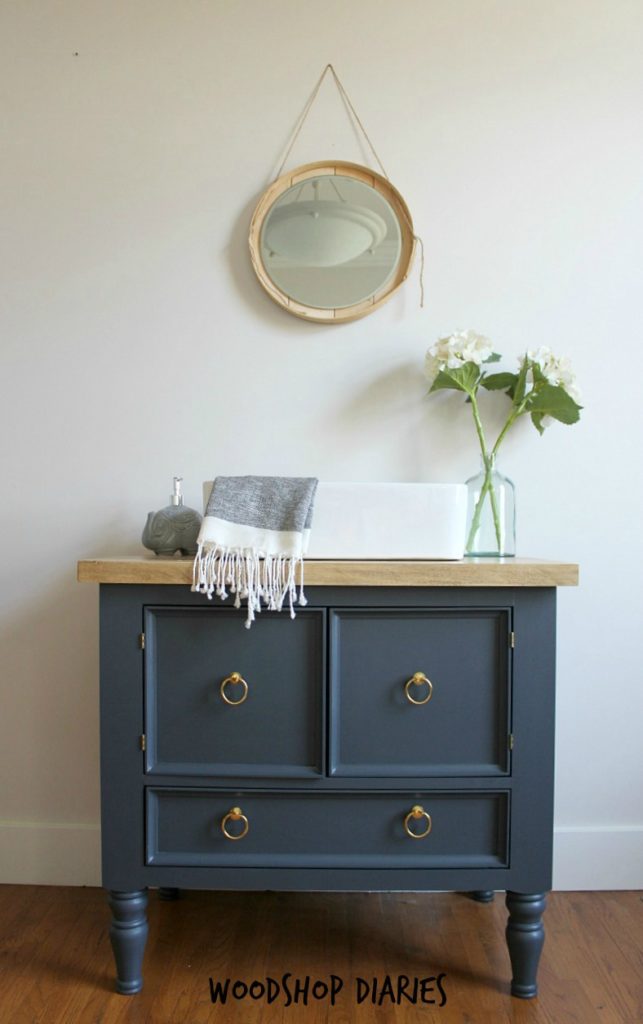 Stay tuned for some really fun projects coming up in August!
.
Until next time, happy building! 🙂