Quick! You've been invited to a last minute shindig and you have no idea what to bring. What's your go to "potluck" dish??
.
Mine is dessert. ALWAYS DESSERT. You can't go wrong by mixing a boatload of sugar and flour and butter together to make SOMETHING, amiright??
.
But, I'm not a huge fan of those bulky-plastic-snap-the-lid-on cake carriers. And it's not the most glamorous packaging to throw tin foil over your pie right before walking out the door to the party. So what's a "dessert bringer" to do??
.
Obviously build a dessert carrier that everyone will be asking about as soon as you show up to the partay!!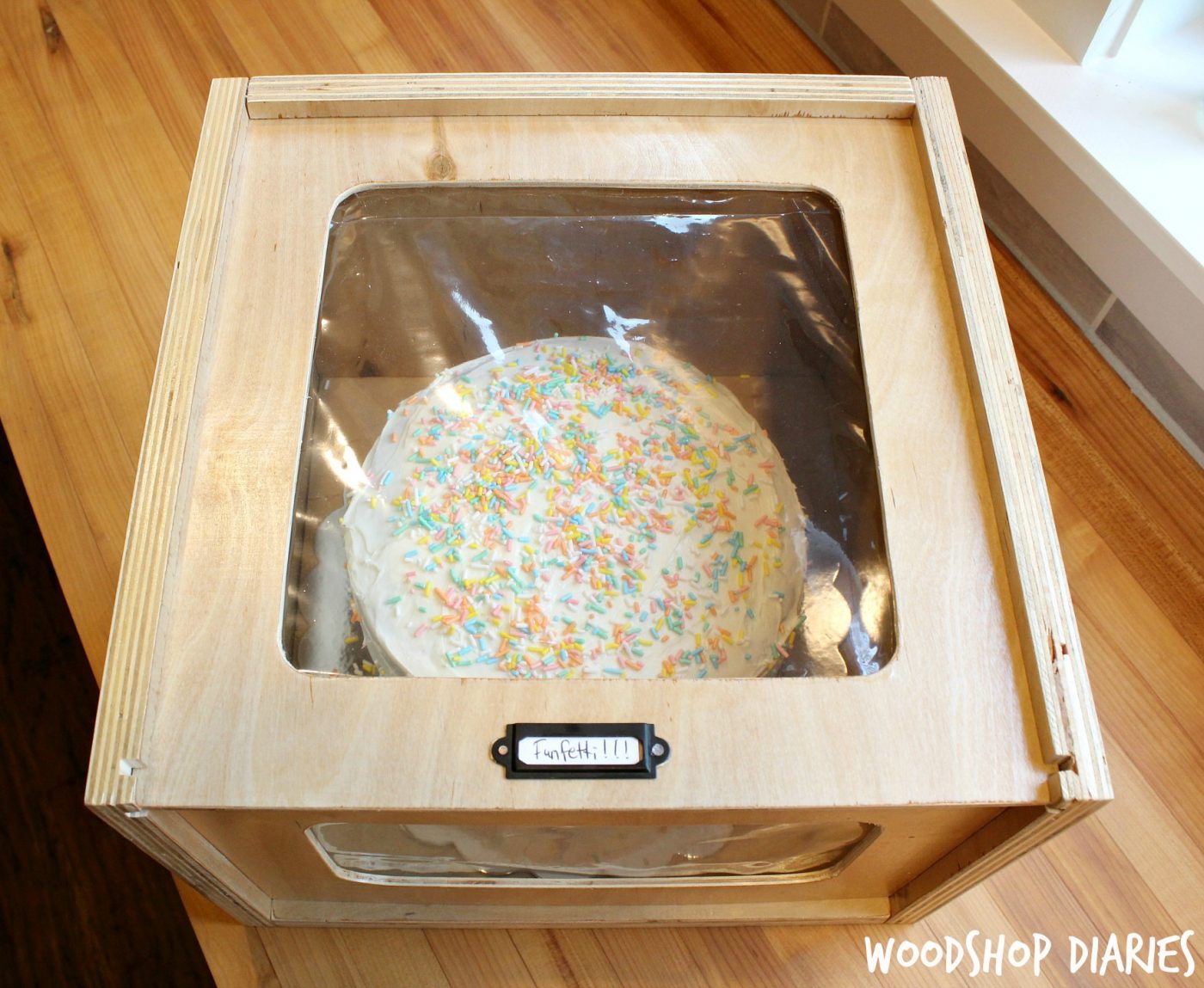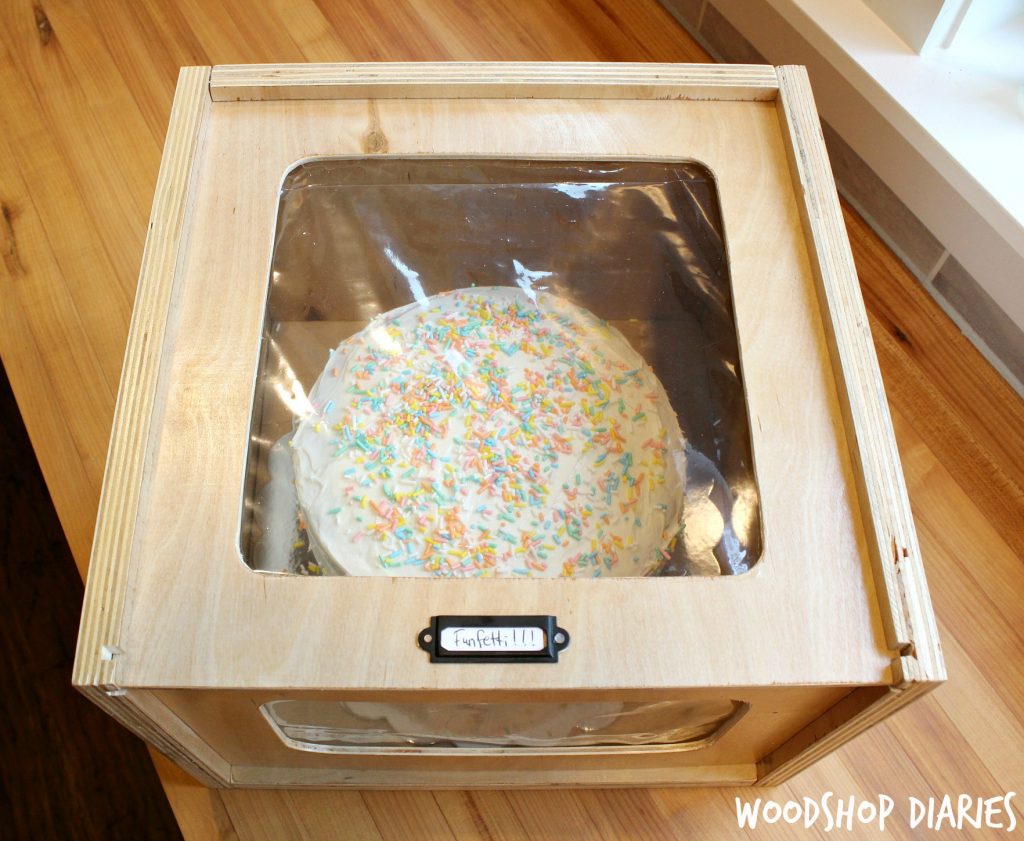 You may have seen wooden cake, pie, and cupcake boxes already. But I have two problems with these (even though they are ridiculously adorable): 1. They are really expensive and 2. You can't see inside the box.
.
So my solution?? Build one from scrap wood and add windows. So simple! AND BASICALLY FREE!!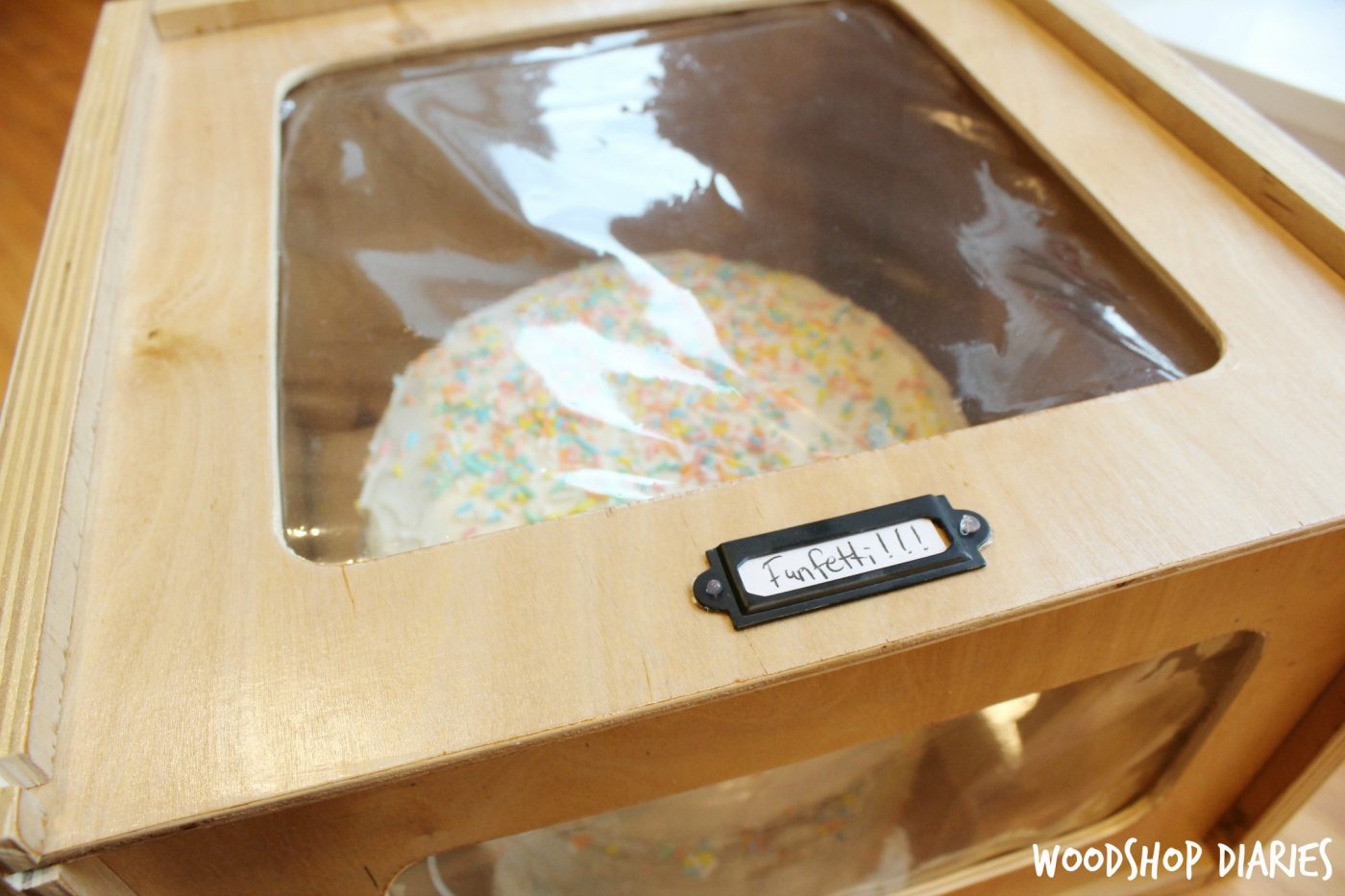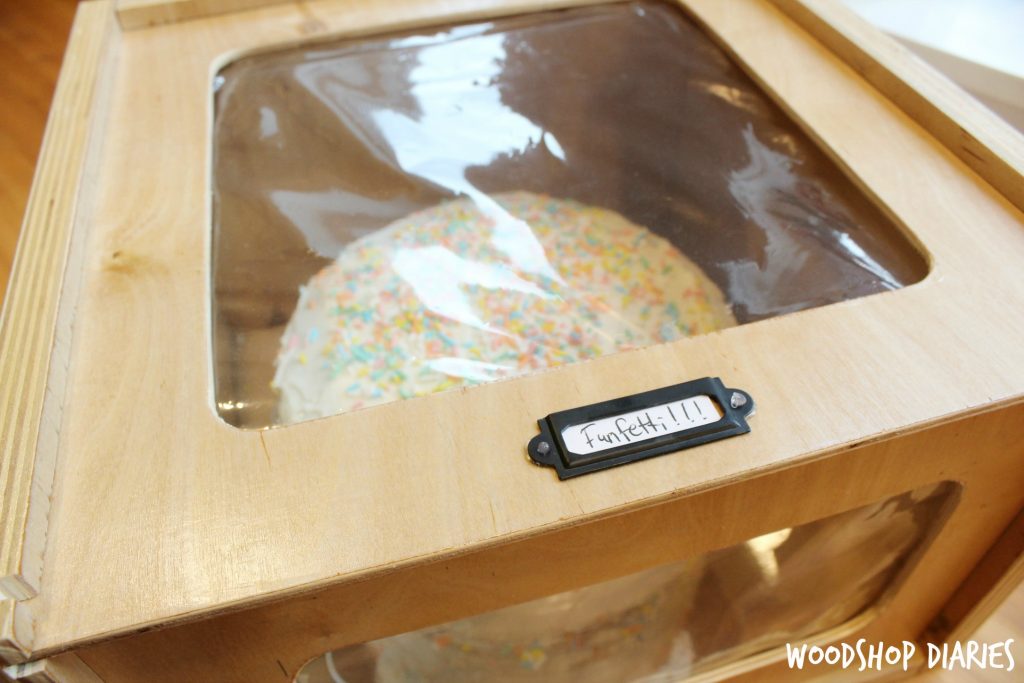 You can totally make different size versions for your pies, cakes, cookies, brownies, etc. But I made this one fairly large to fit large cakes…because my sister makes the most elaborate (and enormous) cakes all the time and I thought she'd like to borrow it on occasion 🙂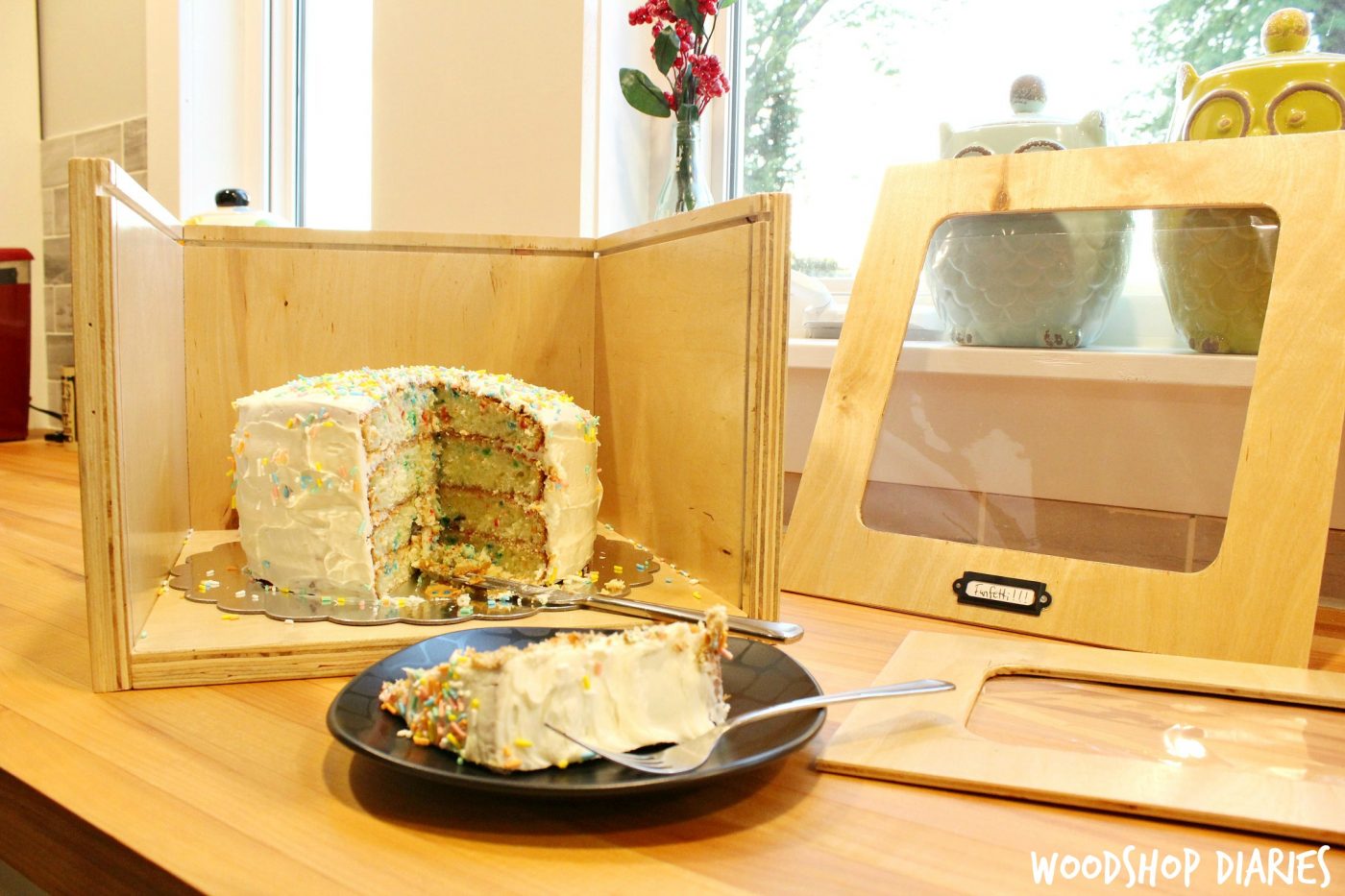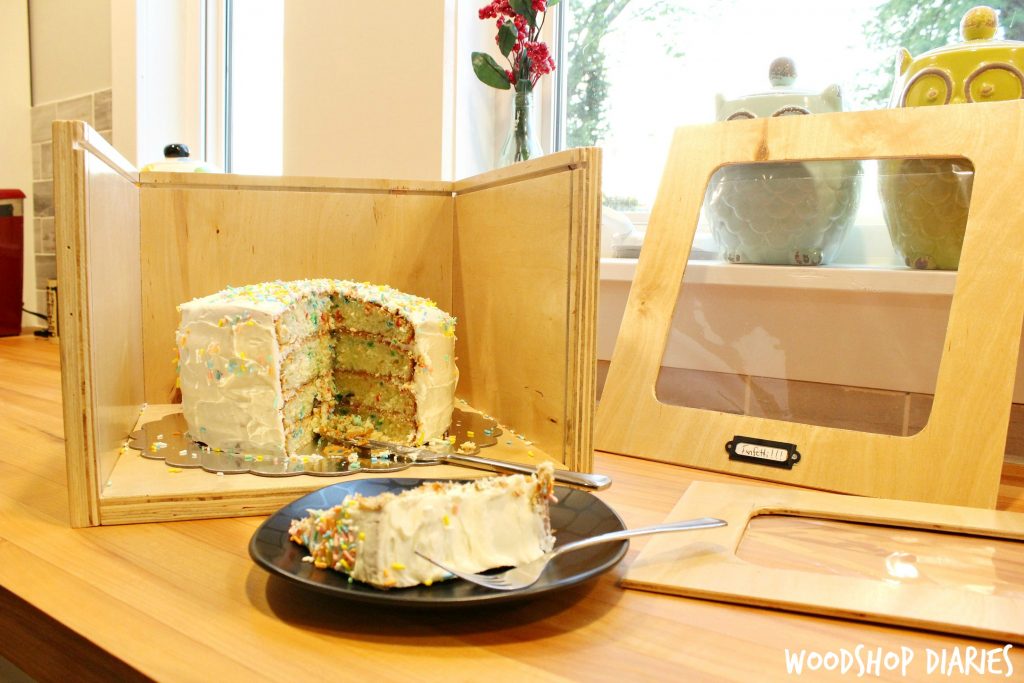 I've got the tutorial for you over on The Weathered Fox today, so be sure to click on over and check it out.
.
And for more scrap wood projects, don't miss out on these:
And don't forget to pin this for later 🙂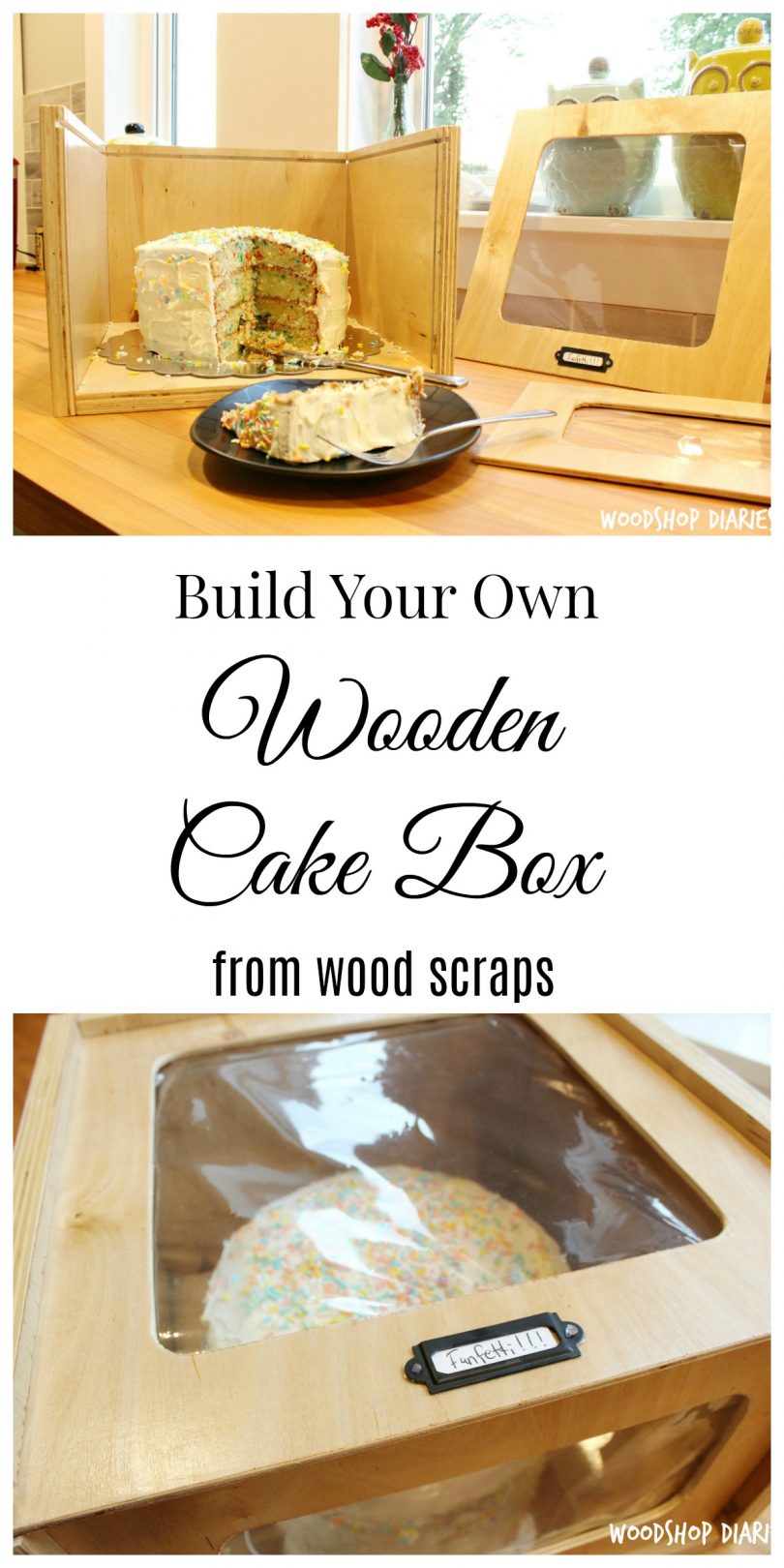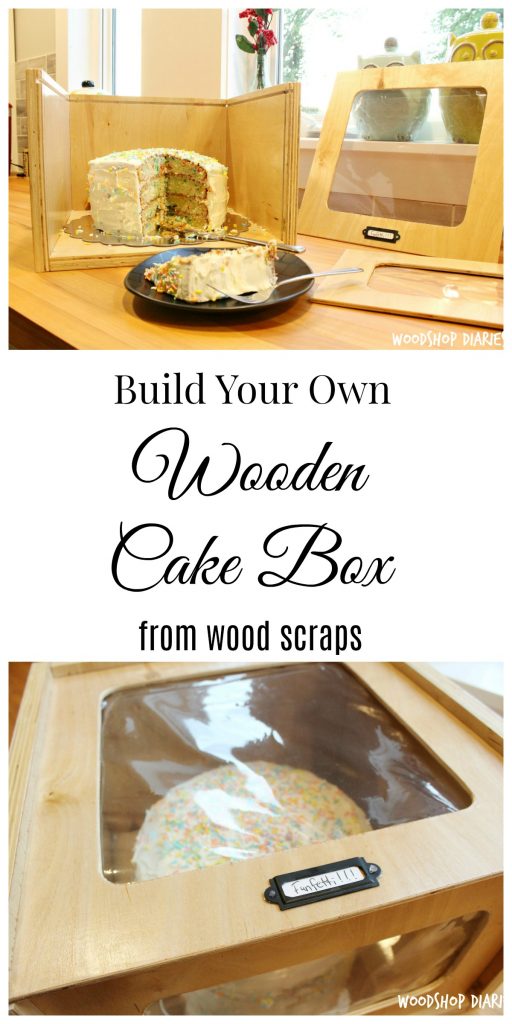 Until next time, happy building 🙂