You guys I have some big news!!!  Okay, well it's not THAT big…but it's HUGE for me.  Let me give you a brief background…
Back in September, Mrs. Meyer's hosted their first ever Mrs. Meyer's Homemaker Hunt.  They asked followers to submit a short (15 second) video of a craft, project, recipe, something you grew, etc with the hashtag #MrsMeyersHunt.  So I submitted SEVERAL projects, not thinking any of them would even compete with the thousands of other people out there.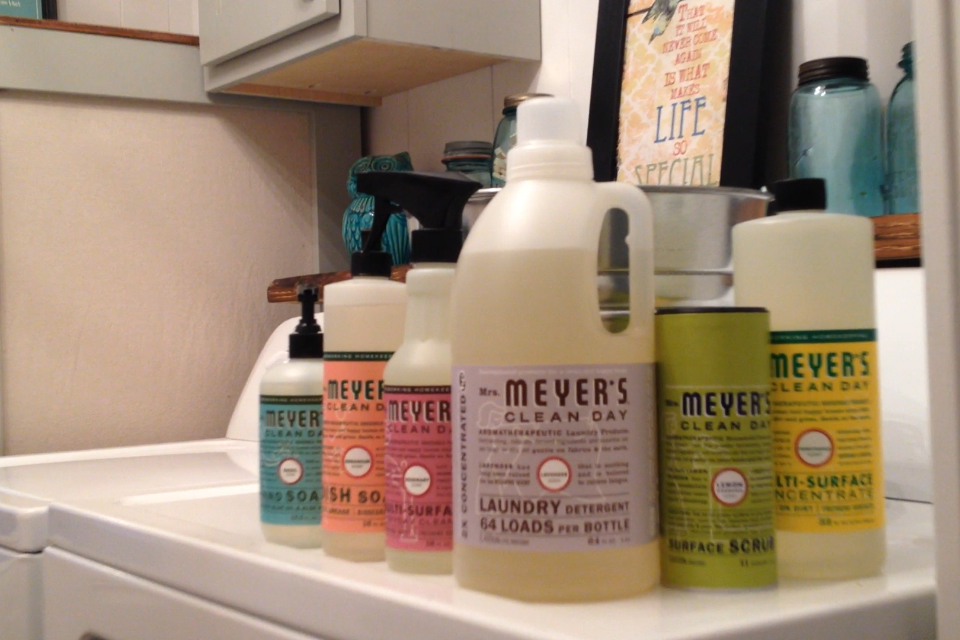 Well, my big news is…..I was chosen as one of 15 finalists!!!  I am so excited.  There were well over 2,000 entries and I'm mind boggled (do people still say that?) that I was even picked as one of the top 15!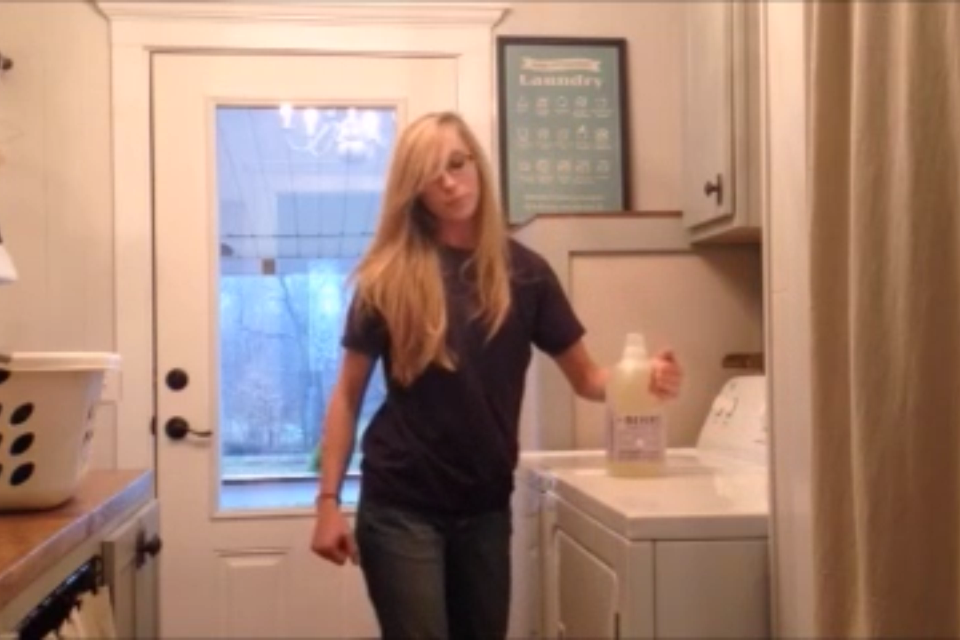 Okay, so the nitty gritty details: for my finalist submission, I had to create a 90 second video that told what I was inspired by, what Mrs. Meyer's homegrown inspiration means to me, and show one of my DIY projects.  When I was chosen, I asked which of my projects was picked, and they responded that they liked the variety in all my submissions.  While that was awesome to hear, I wasn't sure which one to feature specifically in my video.  As you will see…I threw in several for safe measure 🙂
That being said, now I need your help!  They are posting all 15 finalist videos online today (I actually haven't seen any of my competition until today!! I'm nervous) for voting.  You can vote once per day by going here.  Voting ends Feb. 15th, so PLEASE PLEASE PLEASE vote for me (Shara M) every day until then….and tell your friends to vote, too!  Help me get the word out!  The winner gets the opportunity to collaborate with some big names on some DIY projects to be posted on the Mrs. Meyer's blog.  It would be a dream come true to become the first ever Mrs. Meyer's Home Maker!!!  So, please vote 🙂
Now, for some entertainment.  All the images in the post are some screen shots of the video and bloopers and I have provided a blooper reel at the end 🙂  BUT, please go watch the full submission video and vote at the link above.
I have NEVER made any sort of video before…EVER.  I have to confess it took me MANY man hours to figure out how to use Windows Movie Maker.  Embarrassing, right?  Well anyway, once I figured it out, I had no idea what to film and the only equipment I had was some lamps for good lighting and my iPhone.  Oh yes, high quality videography about to happen right here.  Considering my lack of experience and decent video equipment, I think it turned out okay.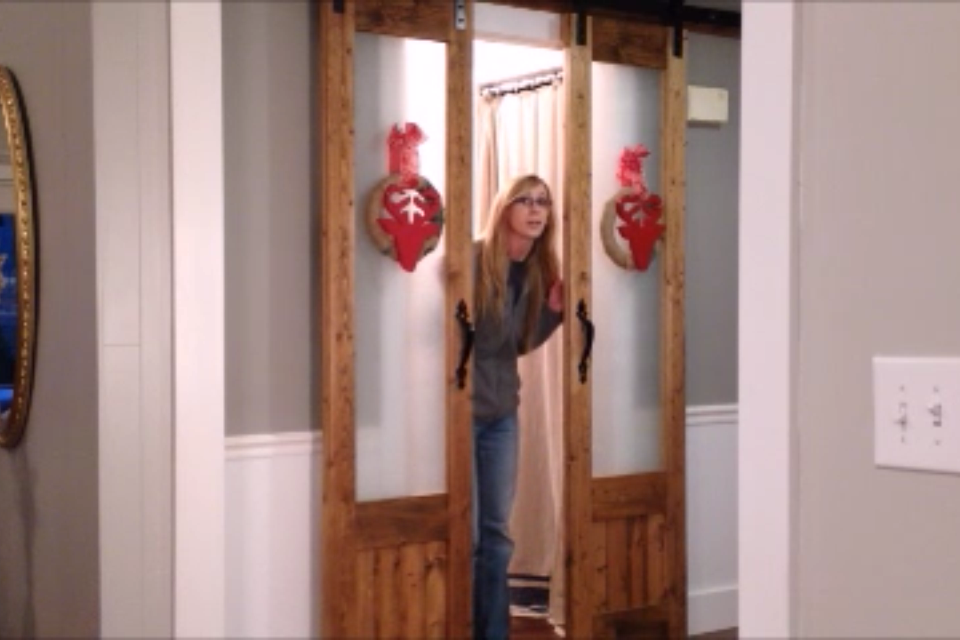 I tried to be myself and not too "professional."  I like to have fun, so I wanted that to show through.  I keep telling Danny I'm not sure I have a chance because my video was pretty silly, but he told me that "maybe they want someone like the goober in the hard hat."  I'm not sure that was encouraging…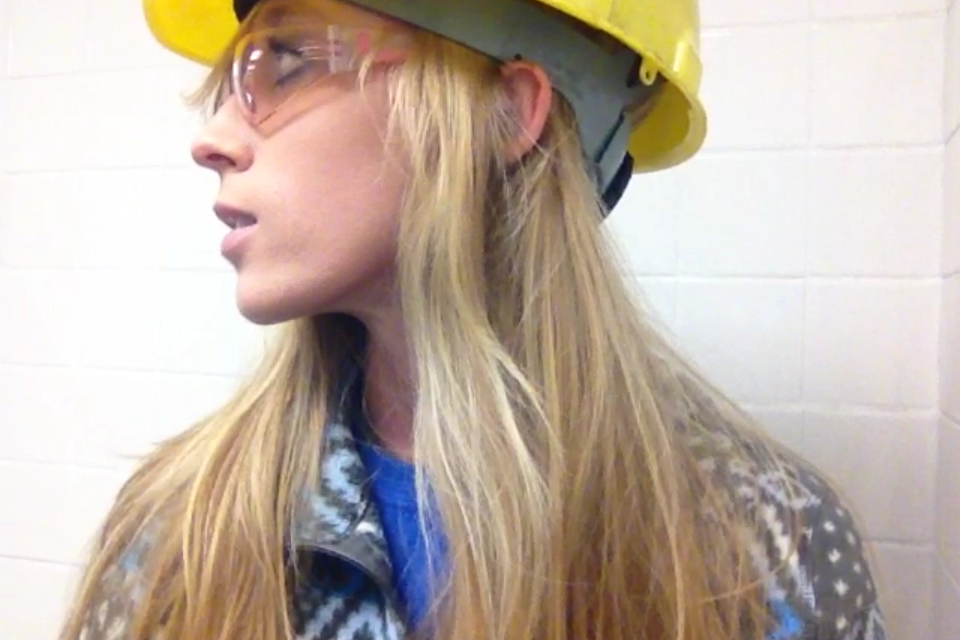 I wrote a script for what I wanted to say in the video.  When I filmed it, I said a few lines while looking at the camera, but for the most part, I was reading from the script.  If there wasn't a time limit, I would have done without the script, but it's tough to say all you want in just 90 seconds, so I wanted to be efficient.  I edited the video and used it as the background audio when I put all my clips together.
Now, because I love you all so much and appreciate you taking the time to read my posts, I will reward you with some bloopers.  Laugh along 🙂
Again, I am so excited about this opportunity.  I know I'm just a finalist, but win or lose, I consider it such a privilege to have been chosen out of so many entries and I look forward to more opportunities in the future.  Plus, now I've gained some video making skills 🙂  PLEASE DON'T FORGET TO GO VOTE FOR ME, Shara M! Thanks, you guys!