Hold up. Can you believe that Spring is basically over and Summer is only a couple weeks away?? I feel like I was JUST vacuuming up Christmas tree needles like yesterday…how did we get here??  I'm not ready!!
.
My farmer's tan isn't ready for tank tops yet.
.
The garden isn't planted yet.
.
The pool isn't open yet.
.
And let's not even talk about getting into a swimsuit in public yet…
.
But I do have one thing ready for summer.  And that is my outdoor seating situation.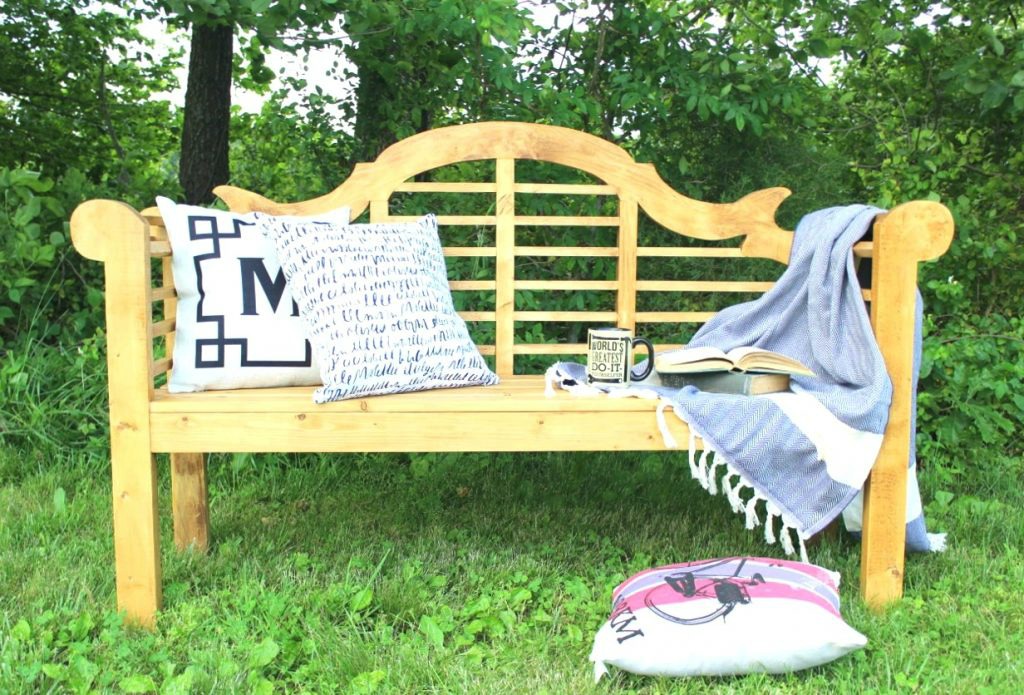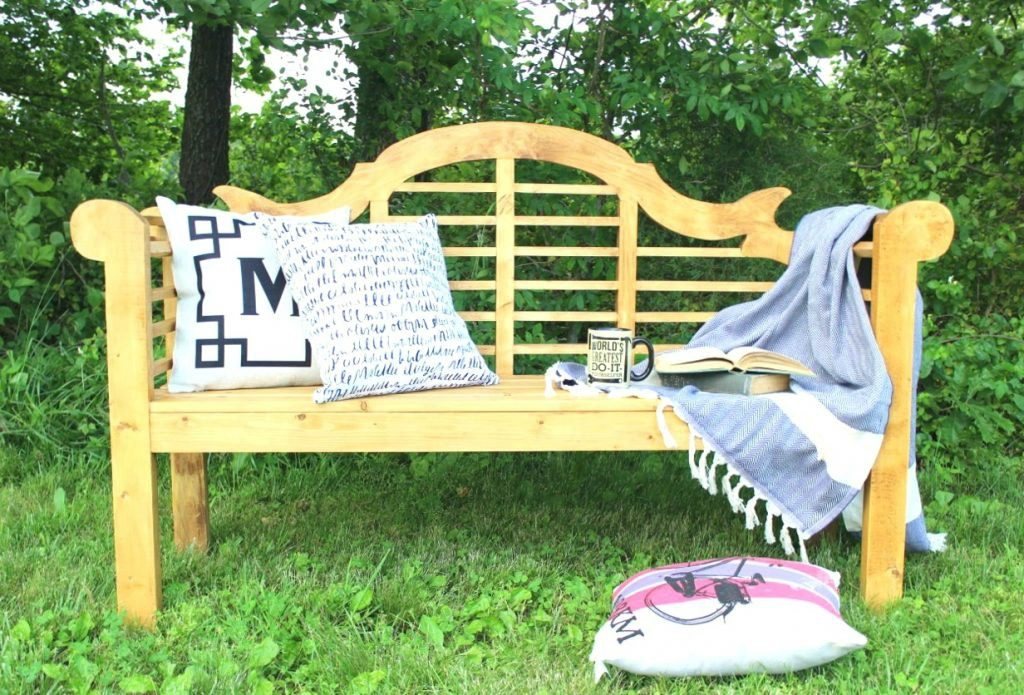 This post was sponsored by Kreg and Build Something. All opinions are my own and you can see my disclosure policy here.  This post also contain affiliate links for your convenience.
.
I've got the plans for you posted over on Build Something, which is Kreg's site for posting step by step project plans for everything you can imagine.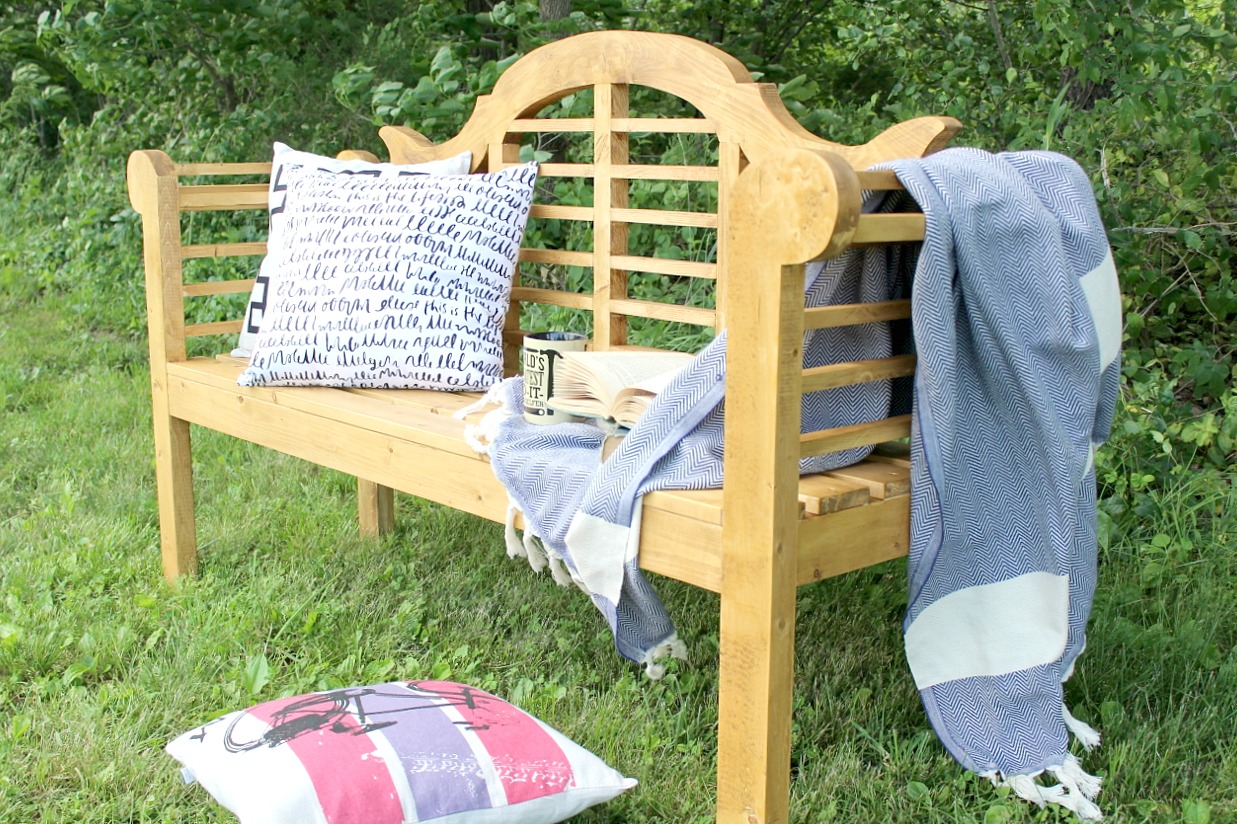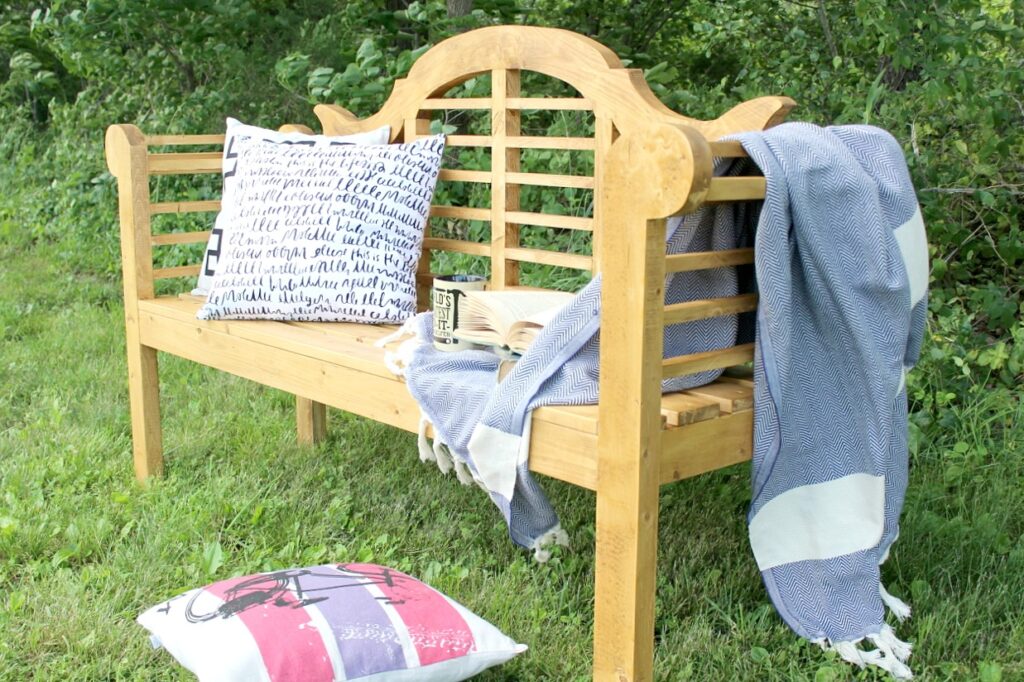 I love the detail of the Lutyen's Bench.  By the way, did you know this is a common garden bench design?  It's named after an architect who originally came up with this design way back a long time ago (1800s maybe?? don't quote me on that).  It's apparently been a crowd favorite all these years because people are still making them.  You can find them for THOUSANDS of dollars on some websites.  Luckily, mine will only run you a small fraction of that 🙂  You're welcome.
.
PS, I totally want to be remembered 100s of years later for a super sweet furniture design…I should probably start working on that, huh??
.
The size is fairly easy to customize, but it's big enough to fit 2-3 people comfortably.  I let Danny play around with the camera while I tested it out.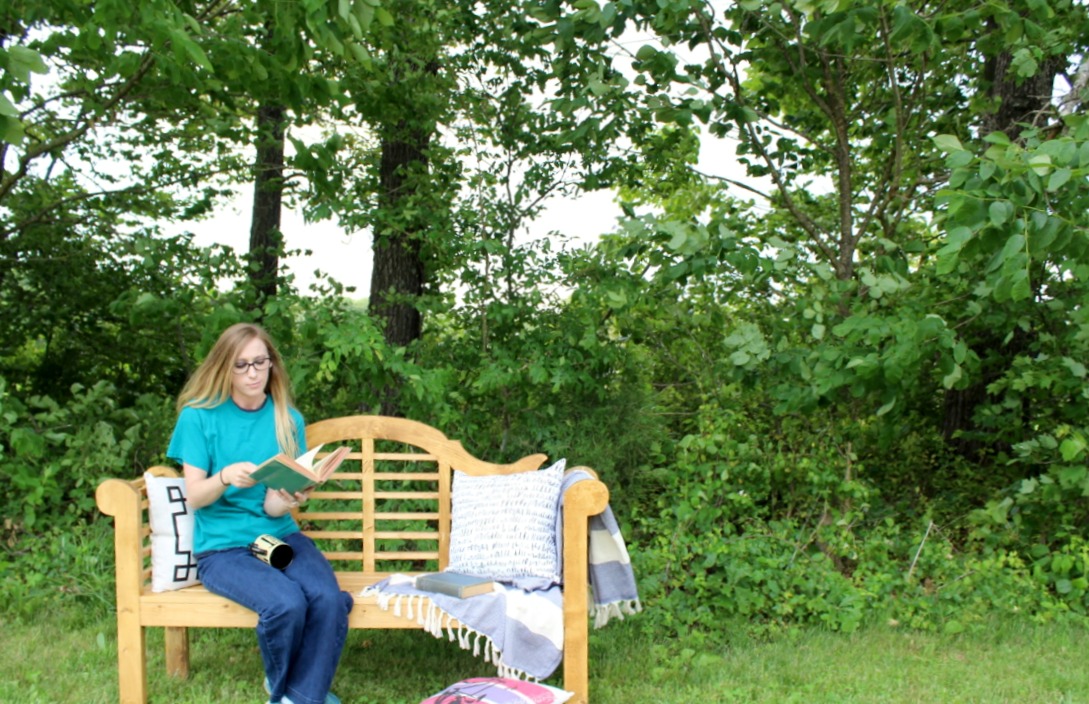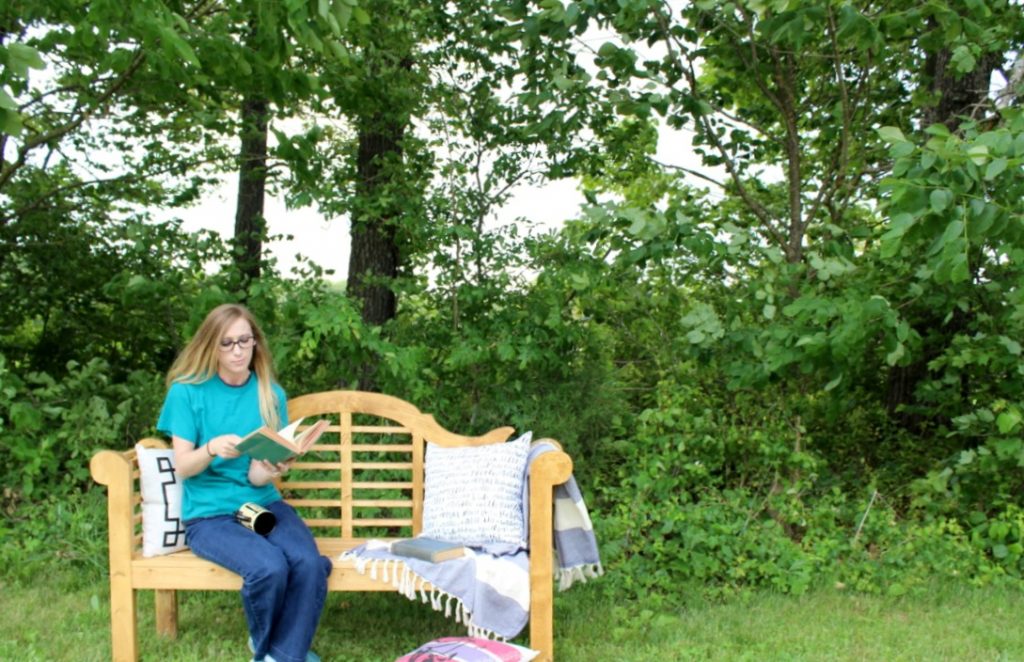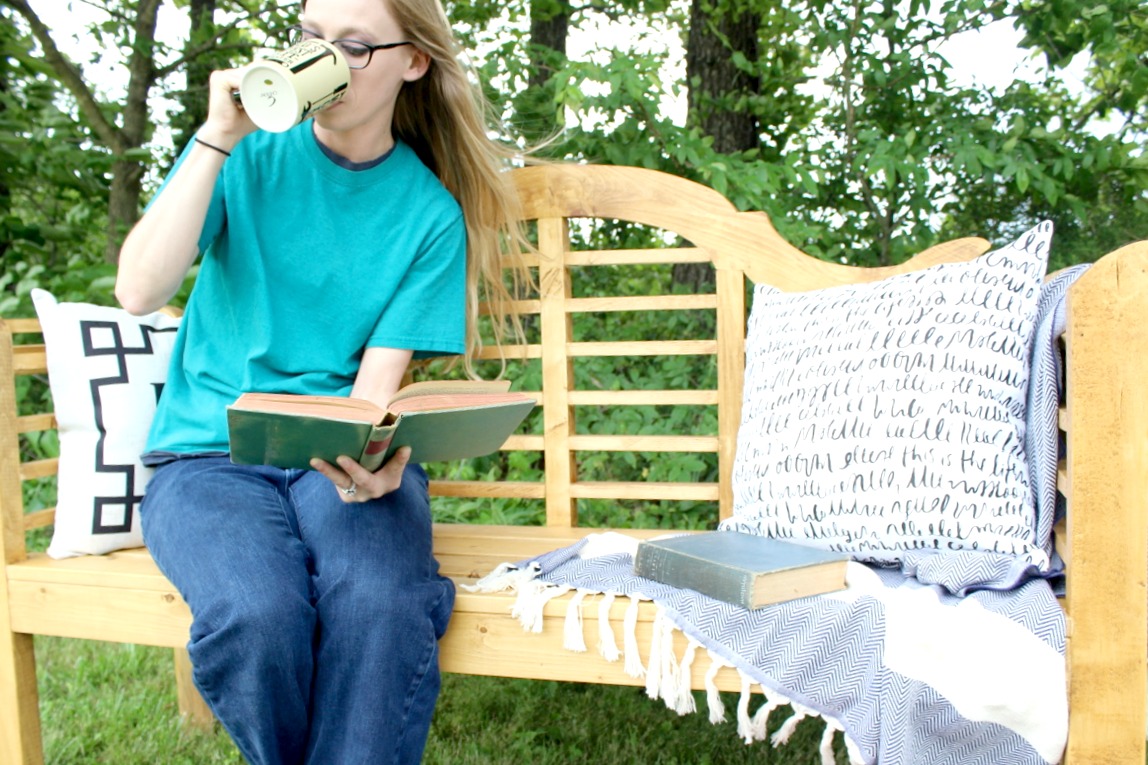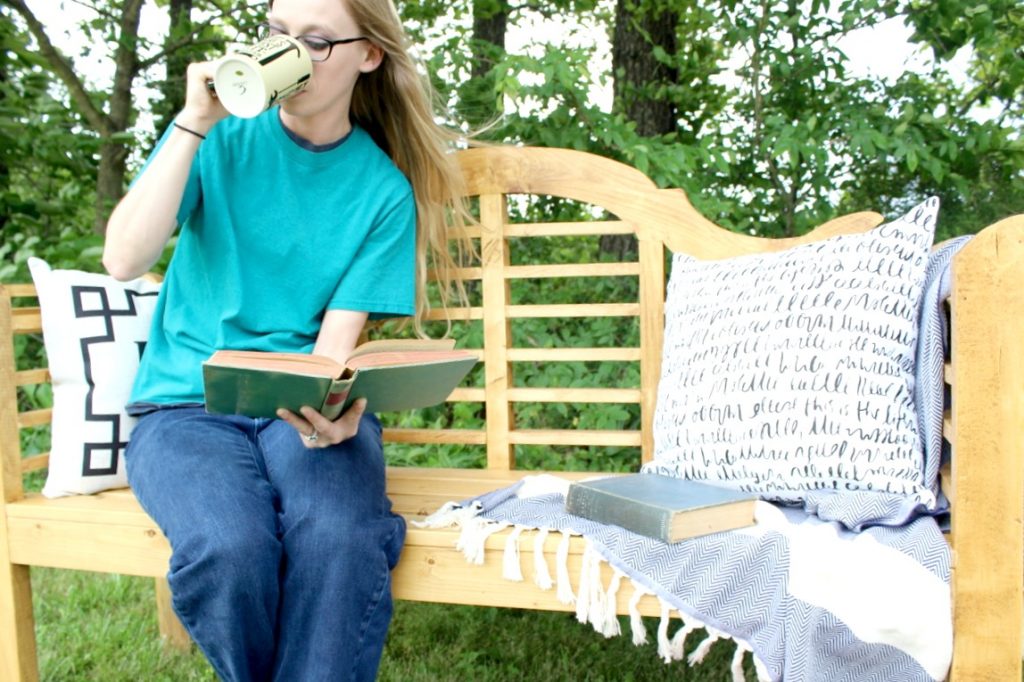 I like to throw in my "World's Greatest Do It Yourselfer" mug when I get the chance….just to remind everyone 😉  hahahaha I wonder how many people have this exact same mug…and which one actually IS the world's greatest?  Because I'm 100% sure it is not ACTUALLY me.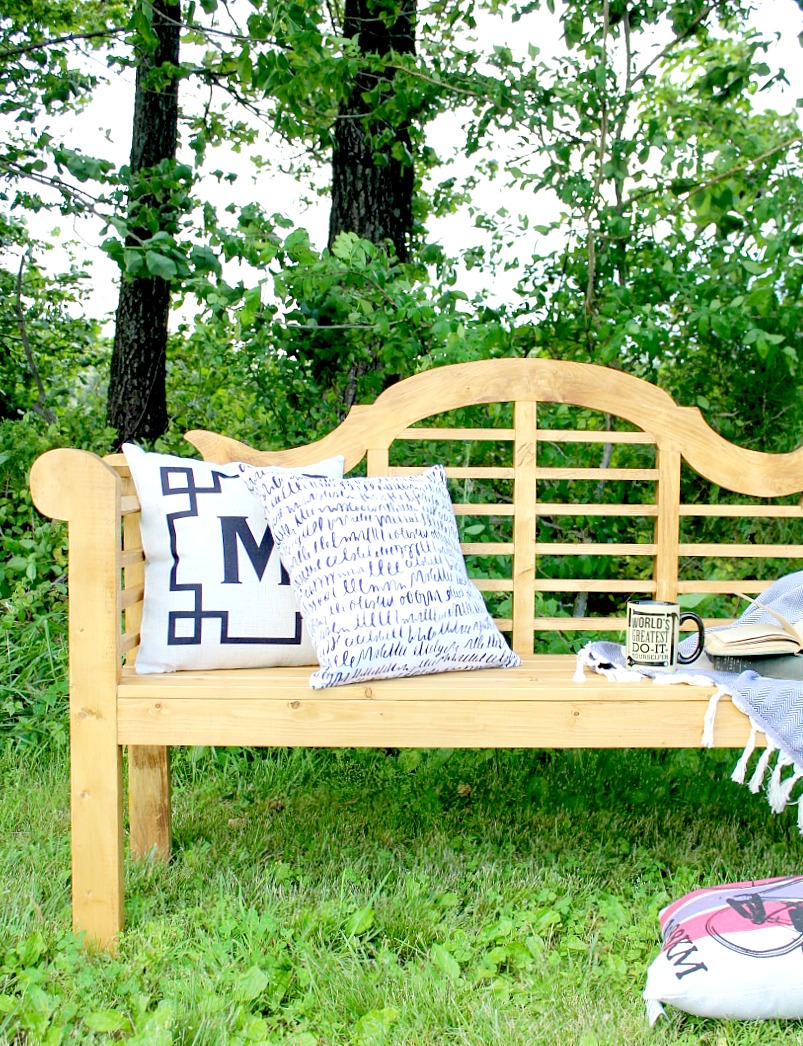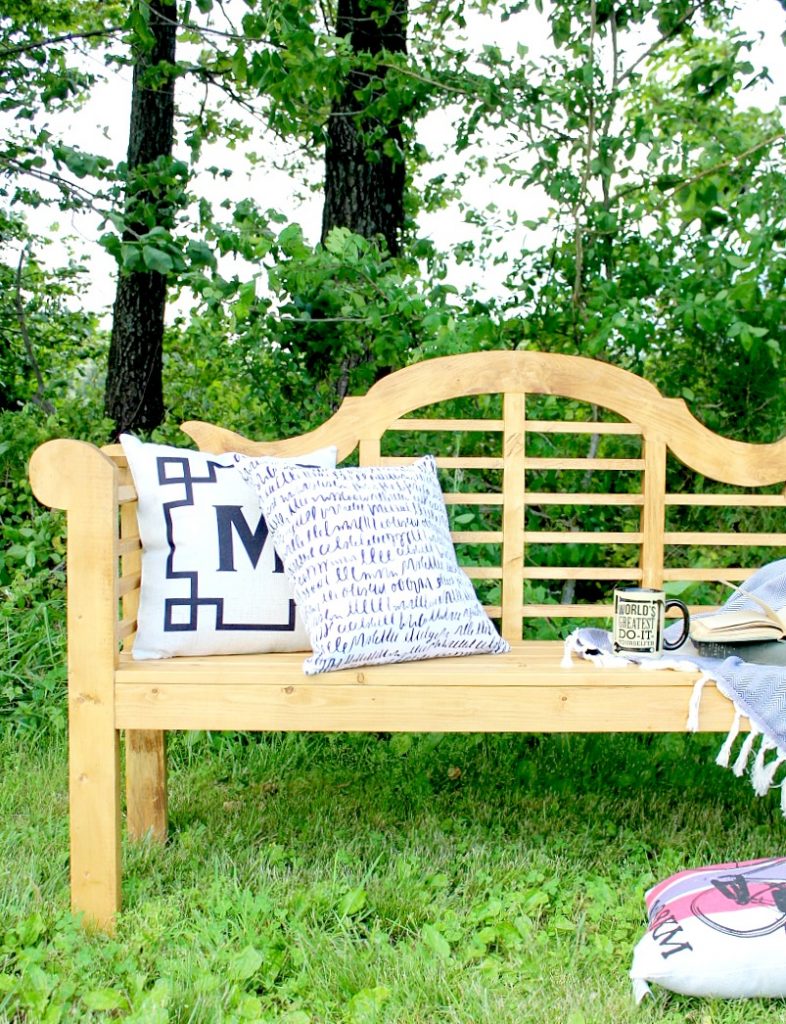 One more interesting tidbit of information…I drew out the template for the top design in Microsoft Word.  WHAT?!  I know, right??  I have limited resources and had to work with what I had.  Lucky for you, I provide an easy template in the plans here on Build Something, so you don't have to waste ten hours making circles in Word.  (Not that I did that….just kidding…I totally did that…).
.
I used my new Band Saw to cut out the curves and it worked out TEN TIMES better than if I had tried it with my jig saw.  Highly recommended.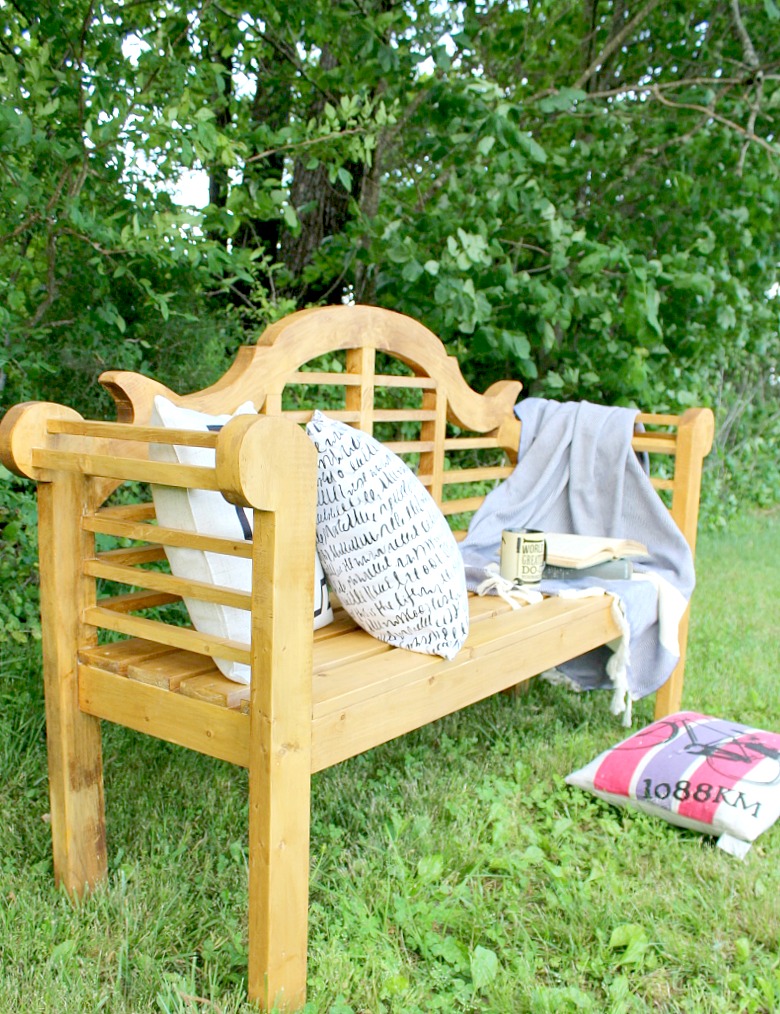 I used my trusty Kreg Jig for most of the assembly and finished it in a accidental combination of Thompsons Waterseal in Harvest Gold, and Olympic Maximum Outdoor Stain and Sealant in Canyon Brown.  I tried the harvest gold first and it was way too light, then covered it in Canyon Brown and it ended up being something in between the two.  I like it, though 🙂 and it's super water proof now haha.
.
The blanket on the bench is also one of my favorite blankets/towels for outdoor.  It's lightweight and is great for covering up on those crisp mornings or for laying out on in the grass.  But just in case you want to get a good look at the design, I'll show you a picture of it naked…without the pillows or the blanket.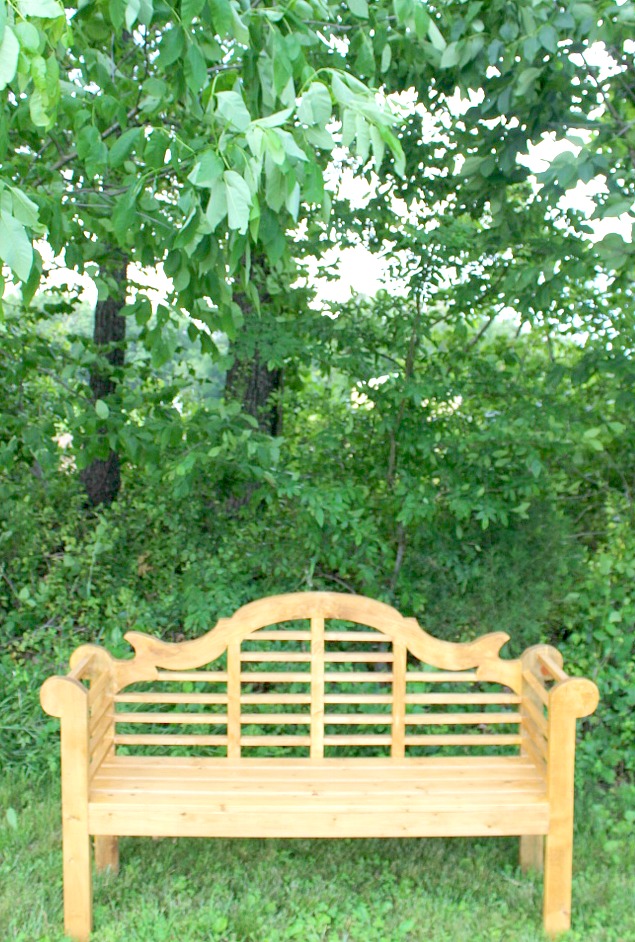 Be sure to head over to Build Something to see how I made it and you can make one of your own!  But before you go, I'd LOVE for you to pin this for later 🙂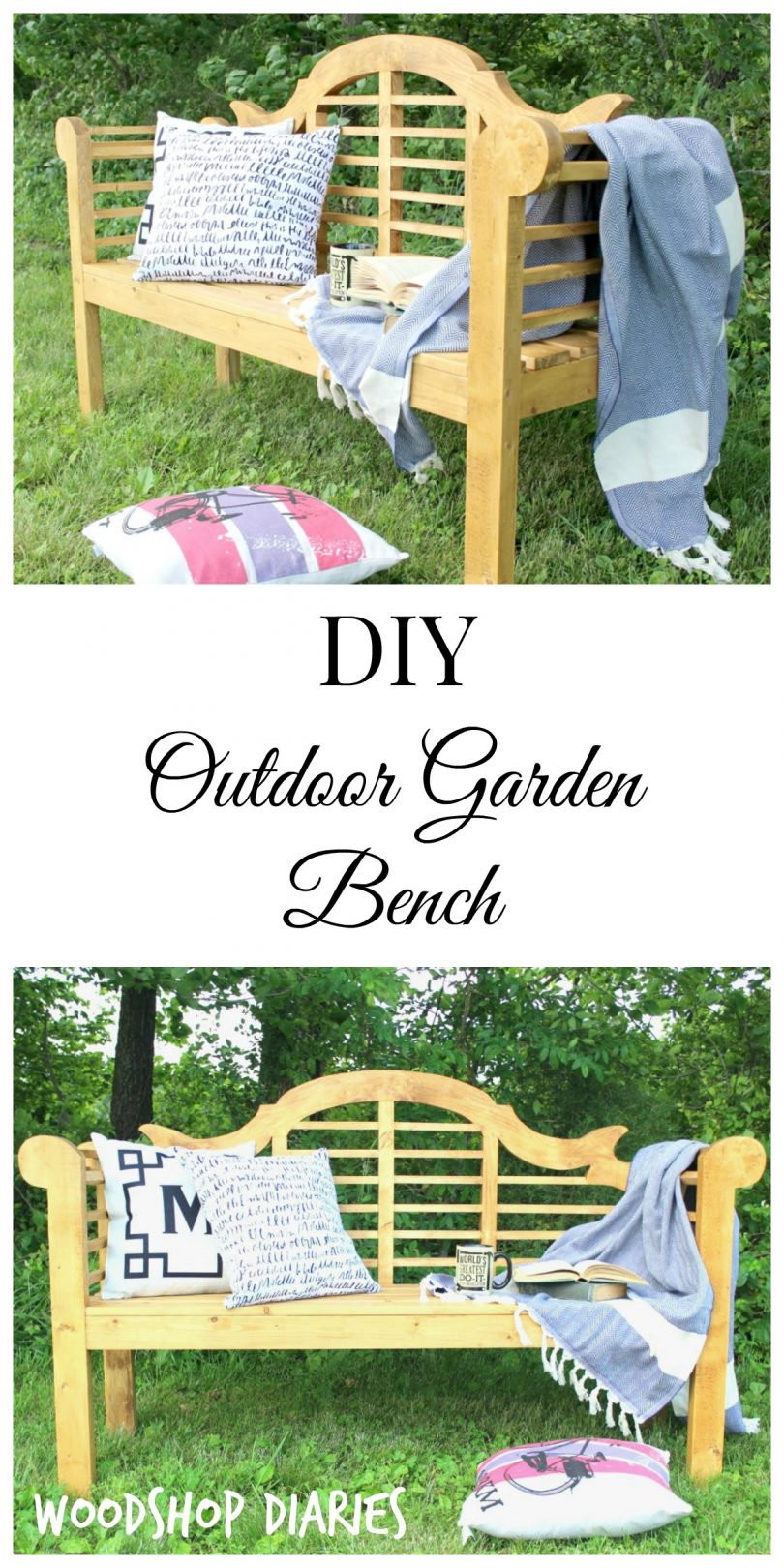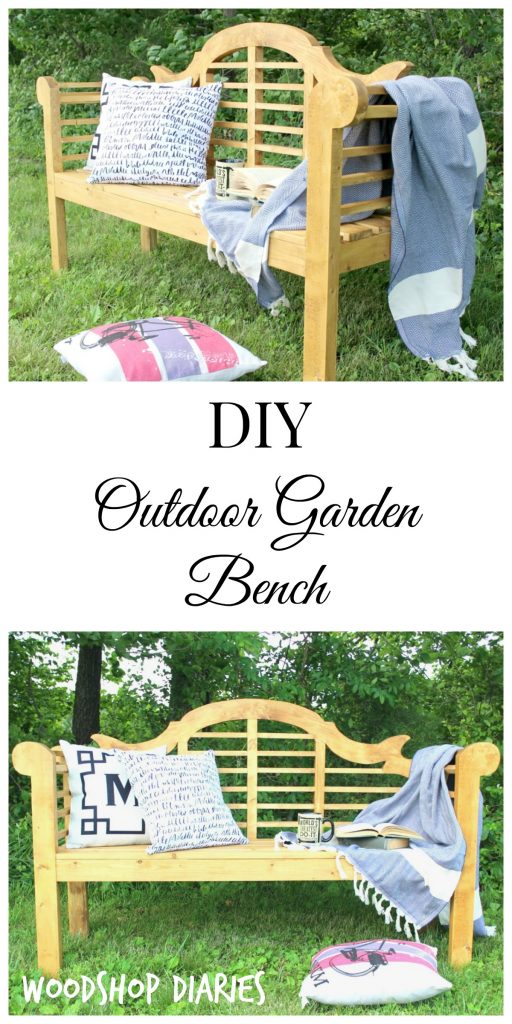 For more outdoor projects, be sure to check out these:
.
Until next time, happy building!!