*This post was sponsored by The Home Depot.  See disclosure policy for details.
When we decided to build our little garage apartment, we started making lists of things we knew we wanted in a new home.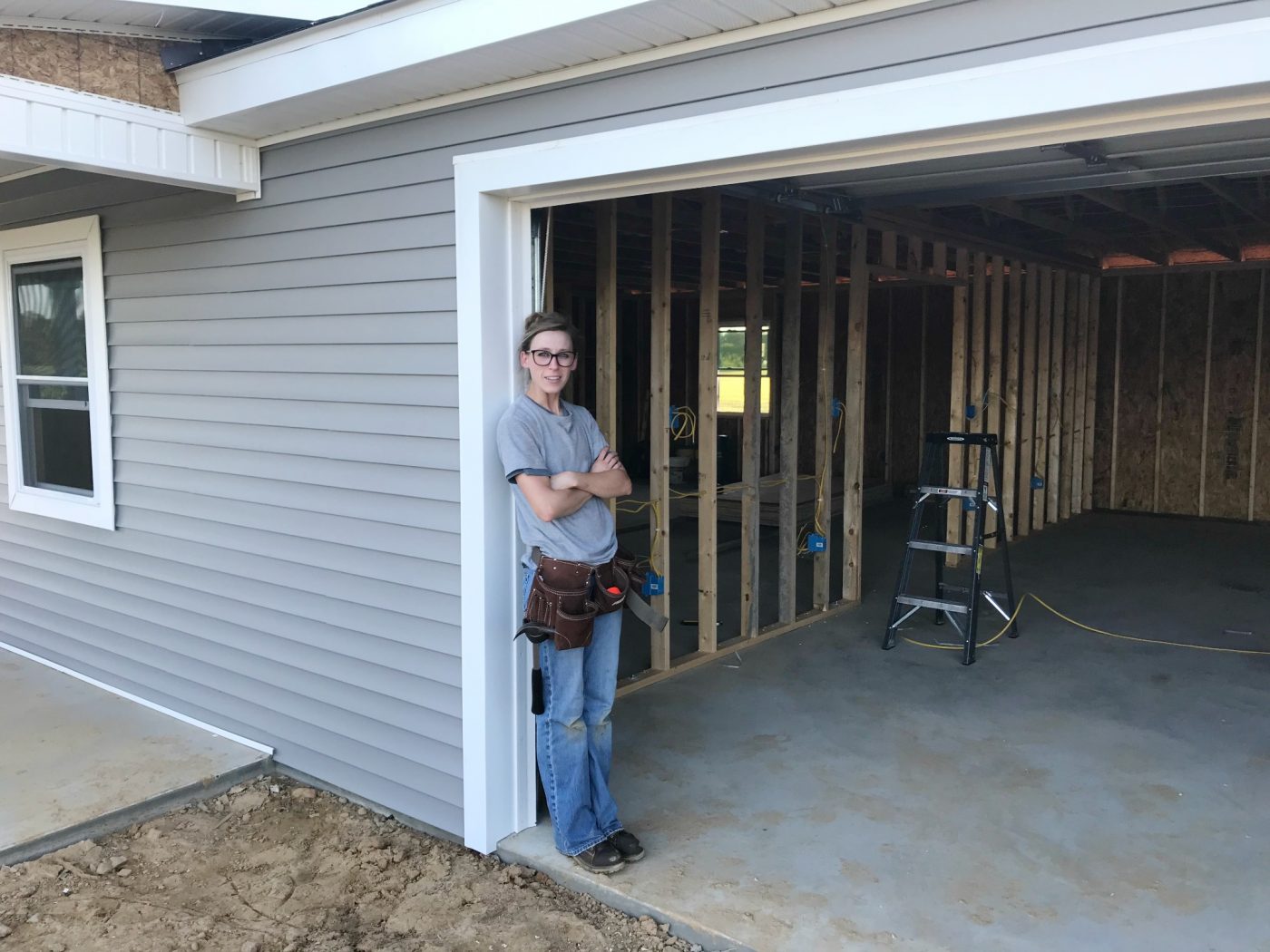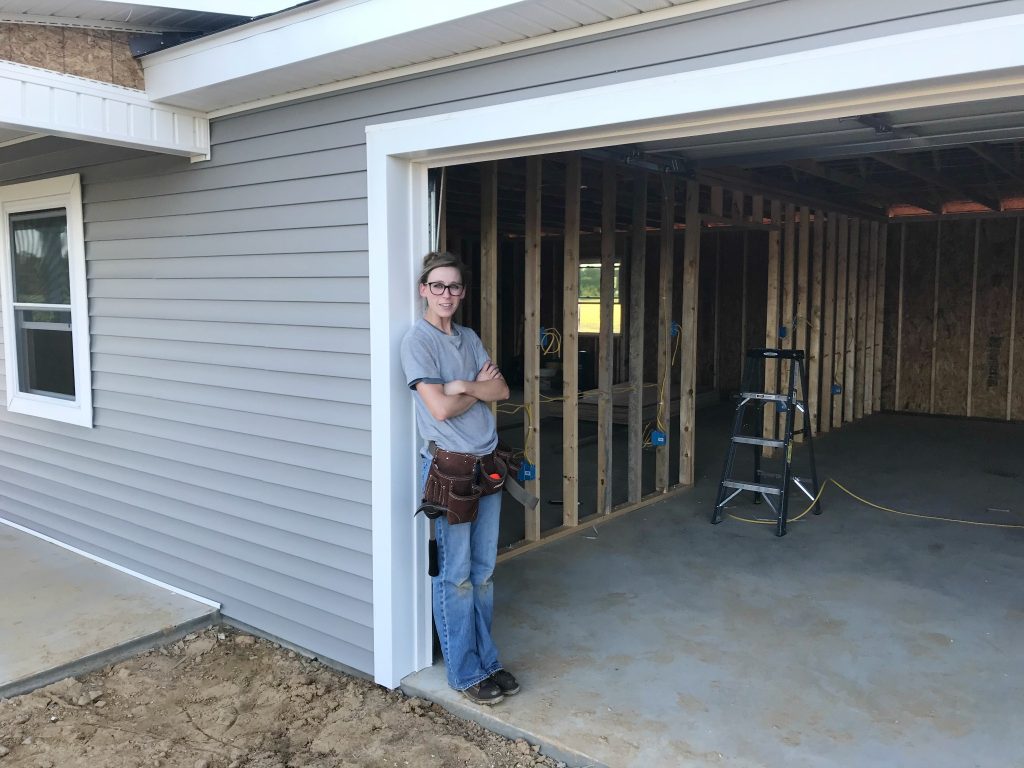 .
On the top of Danny's list was a keypad entry front door handle.  Of all the things…  But, he's been wanting one for years.
.
On the top of MY list was a smart garage door opener–One I could open from my phone.  Every single one of the garage door openers that you slide on your sun visor in your car that I've had in the past only worked about half the time.  Could have been operator error, but let's assume that's not the case for sake of my dignity 😉
.
So as I started shopping the smart home products on HomeDepot.com for a keypad handleset and garage door opener, I ran across a bunch of cool stuff I didn't even know existed.  I mean, I don't get out much, so maybe that's not saying anything.
.
But who even knew they had smoke alarms to send you alerts if they go off when you aren't home?  And who even knew they made light bulbs that you can change colors from your phone?  You want a white light?  Swipe your finger.  Yellow light? Swipe again.  It's like….MAGIC!!
.
Maybe you already knew that.  But I was in awe.  I needed all these things for the new house!  BUT, the budget was kind of tight and I couldn't justify ALL the things.  So, we narrowed it down to the few that we thought would be the most useful for our garage apartment.
.
Want to see what we picked and how we like them so far?
.
Okay, so first things first, Danny's keypad handleset.  Can we all take a minute to appreciate the matte black finish here??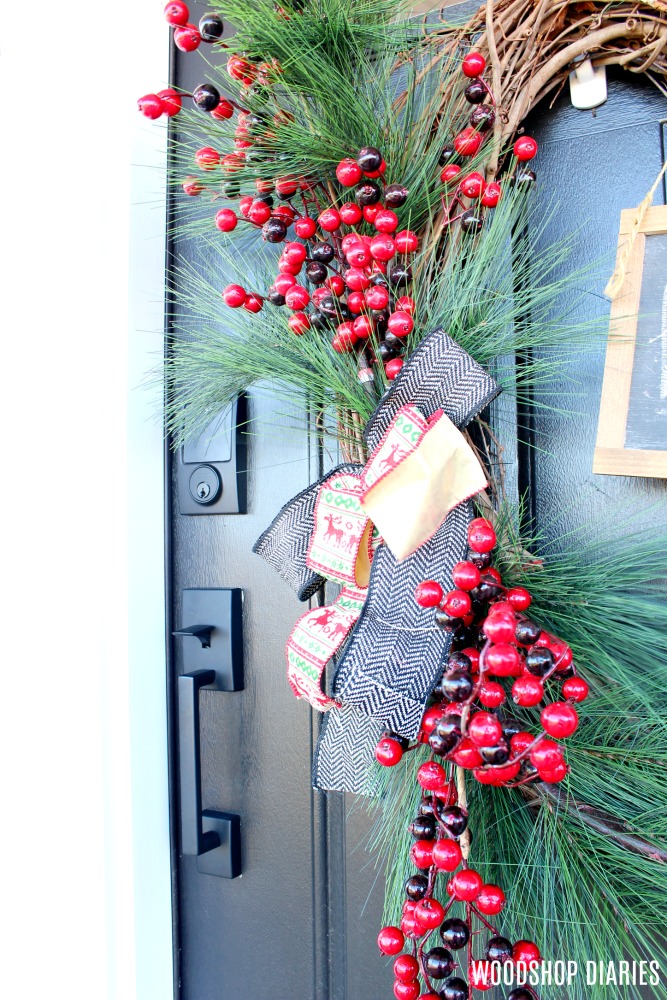 .
As popular as black hardware is right now, it's still slim pickings when it comes to a true black finish.  Usually, you just get oil rubbed bronze.  Which is fine, but with this black door, I needed a black handle because the bronze would clash.  Thankfully Schlage made this GORGEOUS modern (a modern style handle was another must have for me) handleset with a matte black finish.
.
And my review of it?  I admitted to Danny that he was right….we should have gotten one of these years ago.  It's 100% worth it not to have to carry a thousand grocery bags to the porch, drop them, dig my keys out of my purse, unlock the door, then pick all the bags back up off the ground.  Keypads are life changing.  I had no idea.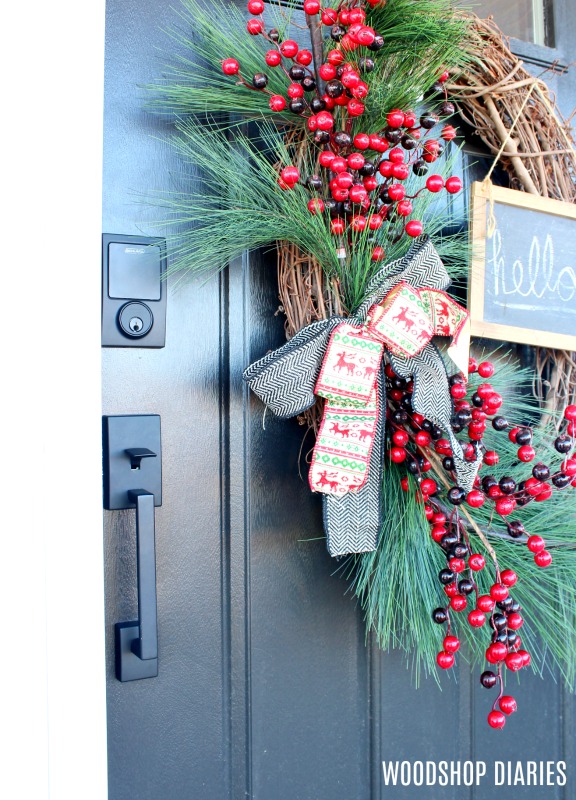 .
It's even got a programmable alarm, and if you use a Z-Wave network, it can be included in your home automation as well.
.
Next up, let's talk about these Nest smoke alarms.  They're also Danny's new favorite thing.  It's a two-in-one where it's a smoke detector AND a carbon monoxide detector.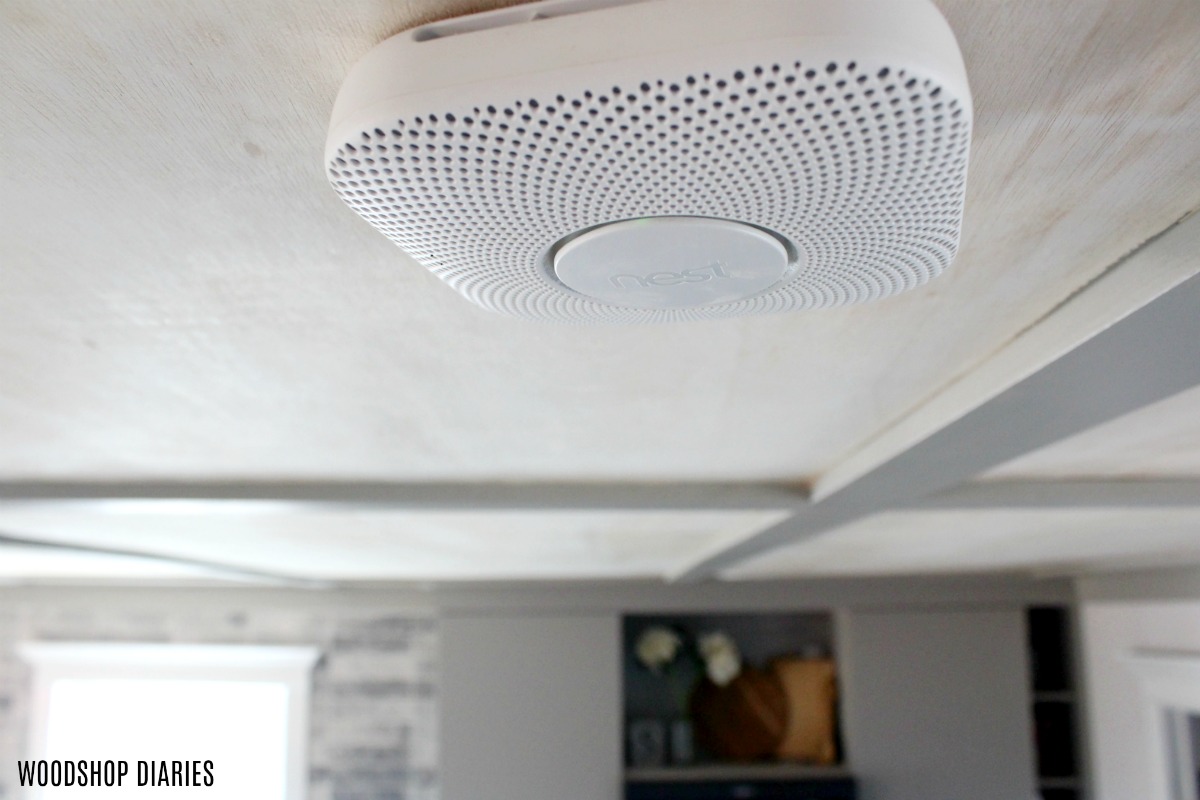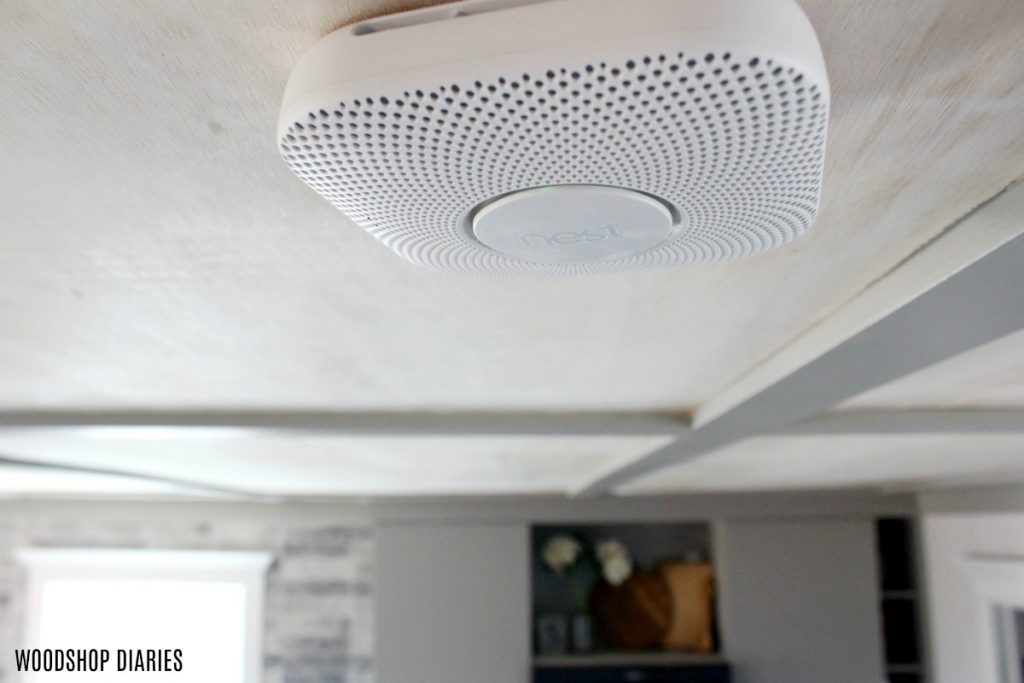 .
What we love about them is that you connect them to your WiFi, download the app, and you can test it, check it, look at its alarm history, and get alerts all from your phone.  It's a little extra peace of mind to know that if something is going on while you are away, you will stay informed so that you can take action.
.
Something else that I love about them is that they come with a built in night light.  Danny has it set up so that between the hours of 9 PM and 5 AM, if it detects movement (it's motion activated), the night light will come on for a few seconds.  We placed ours in our new home right between the bed and the bathroom so that if we need to go in the middle of the night, we have a little light leading the way haha.  It's not super bright, so it won't wake everyone in the house up or anything.  But it's just enough to be able to see where you are going.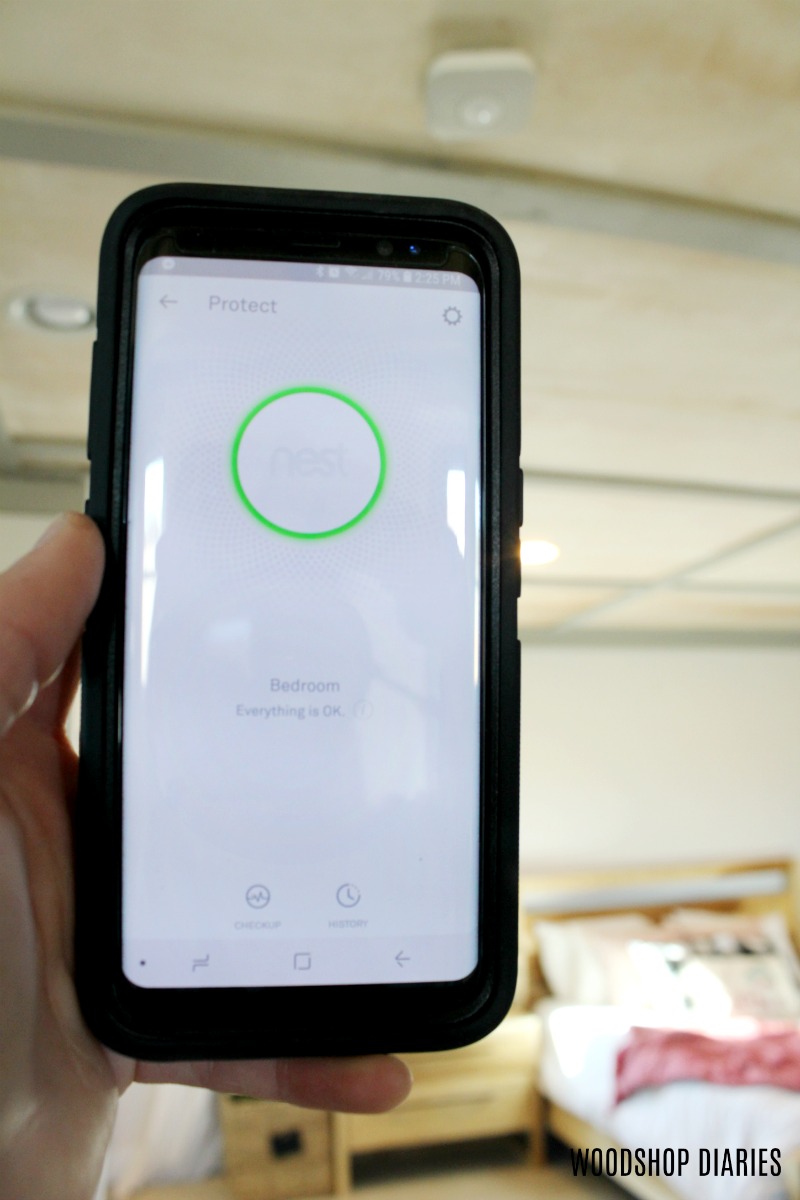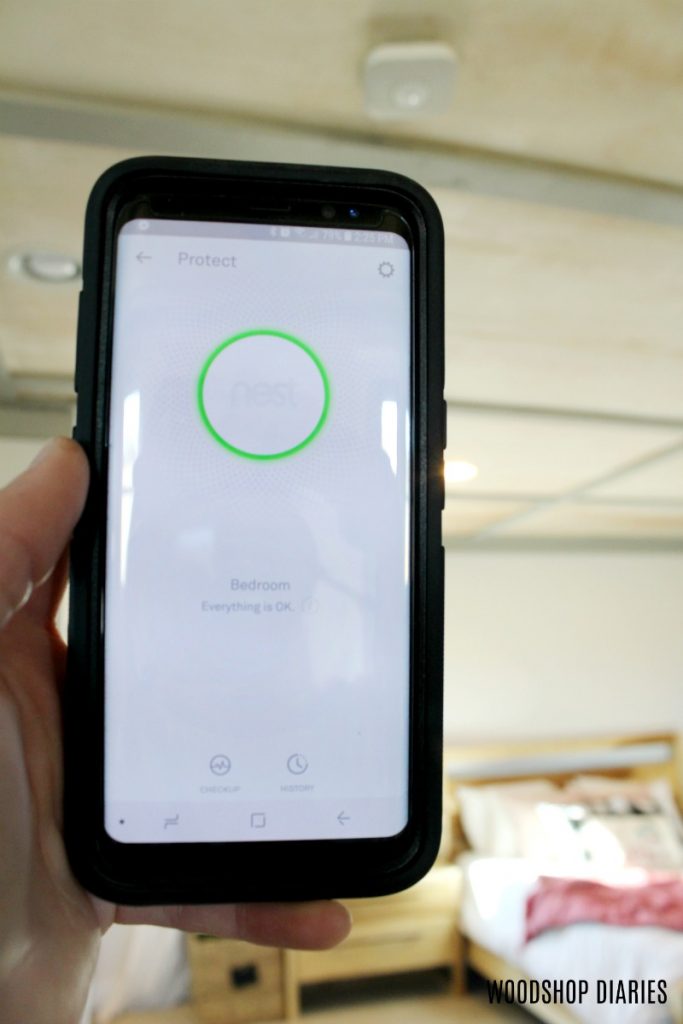 .
Next up, we have a few of MY favorite things.  One of those is these Phillips Hue Light bulbs.  These are the coolest!  Have you seen them before?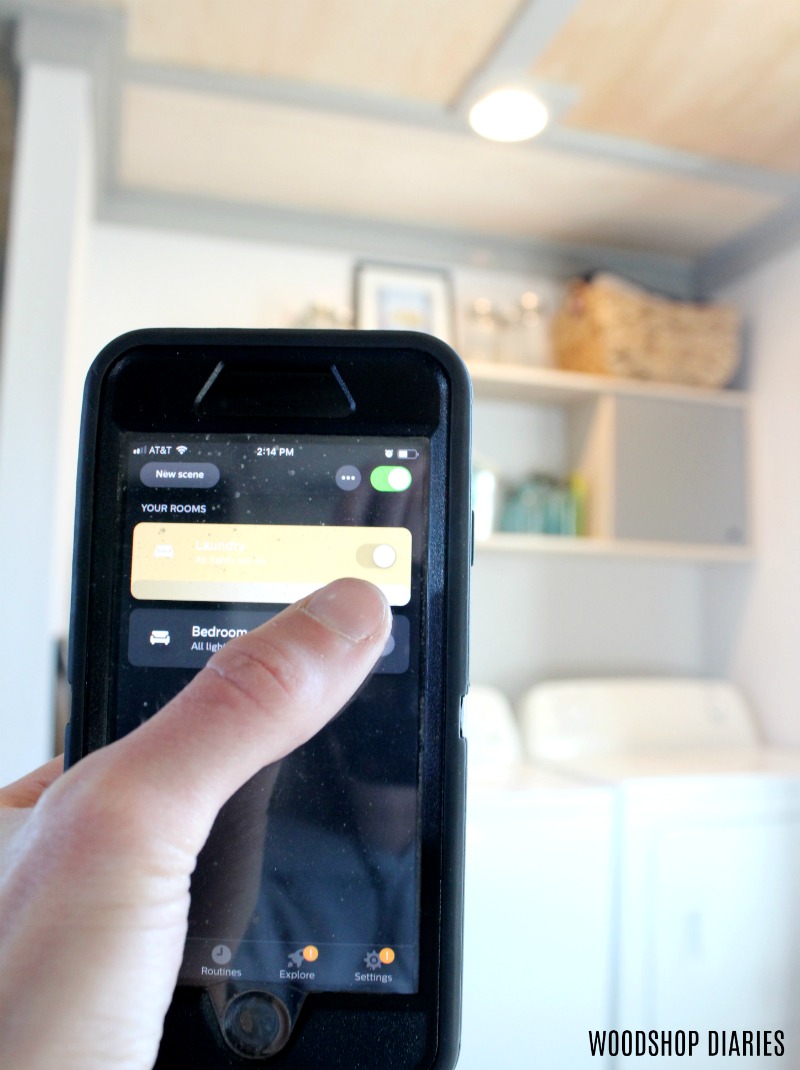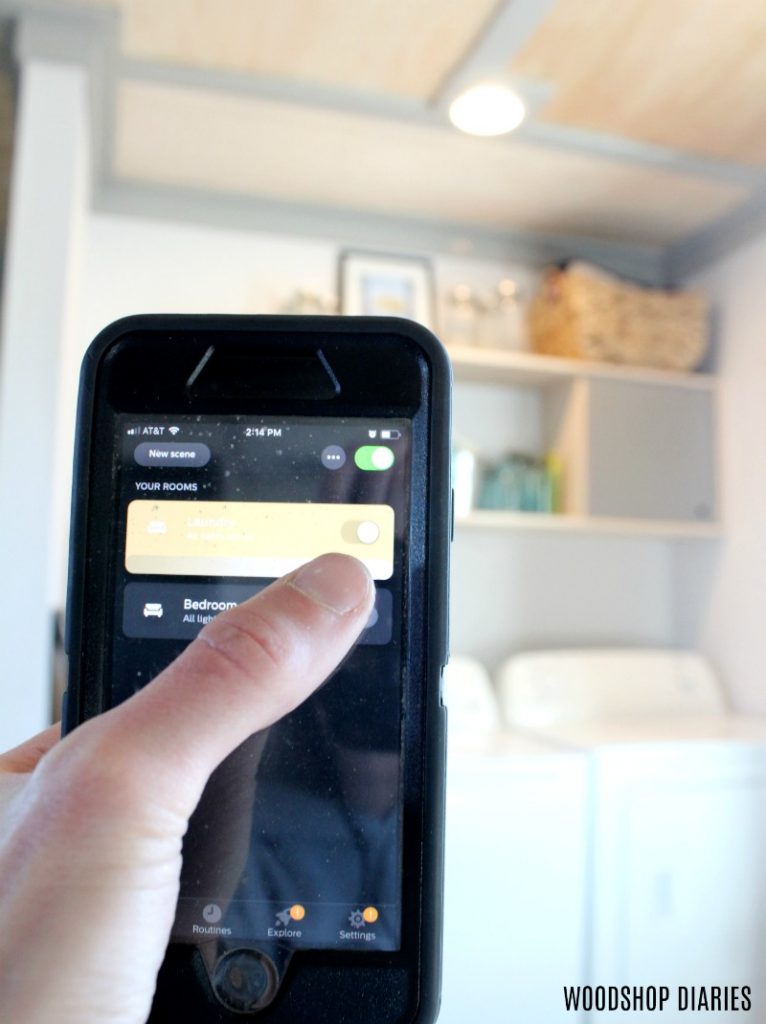 .
I knew there were "smart lights" on the market already, but I didn't know they made them so that you could totally change the light color.  For bloggers and people trying to take a lot of photos indoors, this is SO COOL.
.
I always like a warm light in my house day to day, but a lot of times, if I don't have good daylight for my indoor blog pictures, warm lights just make everything look yellow and dim.   So, really, I need a bright white light for my "blogger life" and a warmer, more yellow light for my "normal life."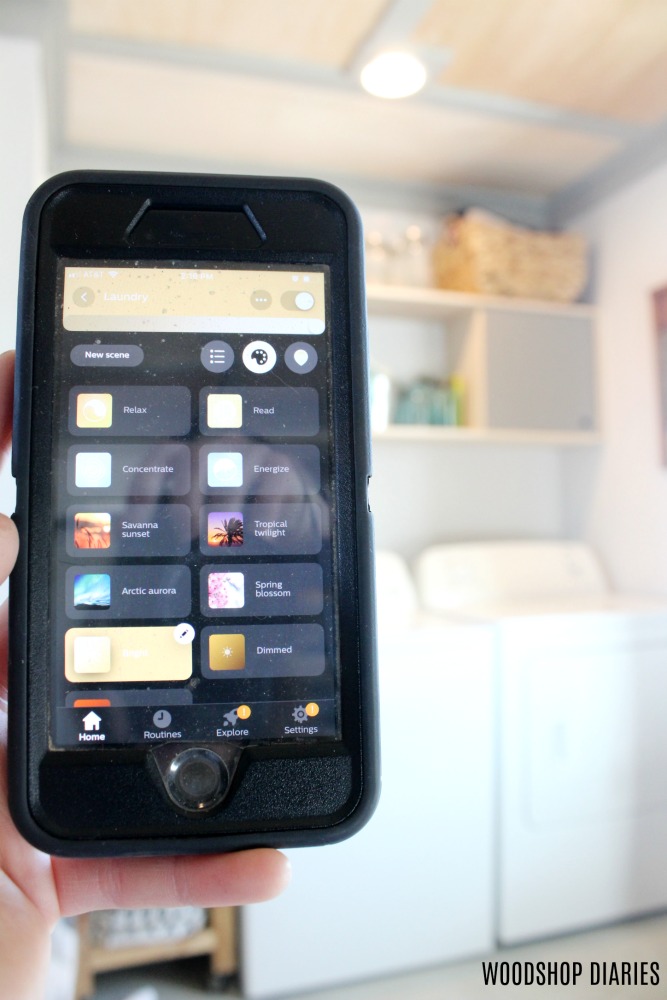 So we installed these throughout the house and I love that I can turn them off and on from my phone.  I can set them to dim, or several other filter options.  Or, if I just want to manually control their color completely, I can set them to bright cool white light for my photos, then back to a warmer, more yellow light for my "normal life." How cool!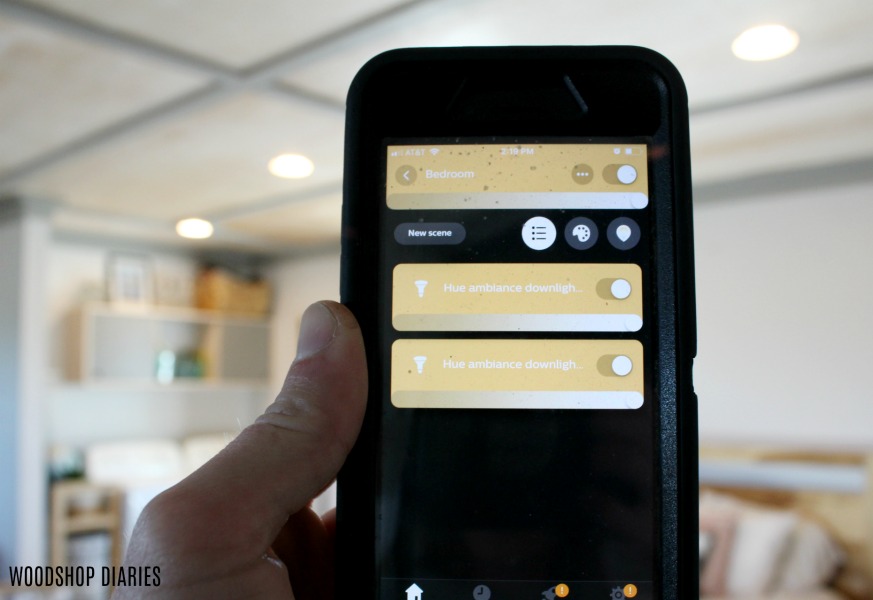 .
Plus, when I get in bed and realize I forgot to turn off the light, I can just press a button and don't have to get back out of bed…because I'm lazy.  #bloggerconfessions
.
And up next is just another enabler to my laziness–the robot vacuum.  Who's going to complain about someone else vacuuming their house for them?  CERTAINLY NOT ME.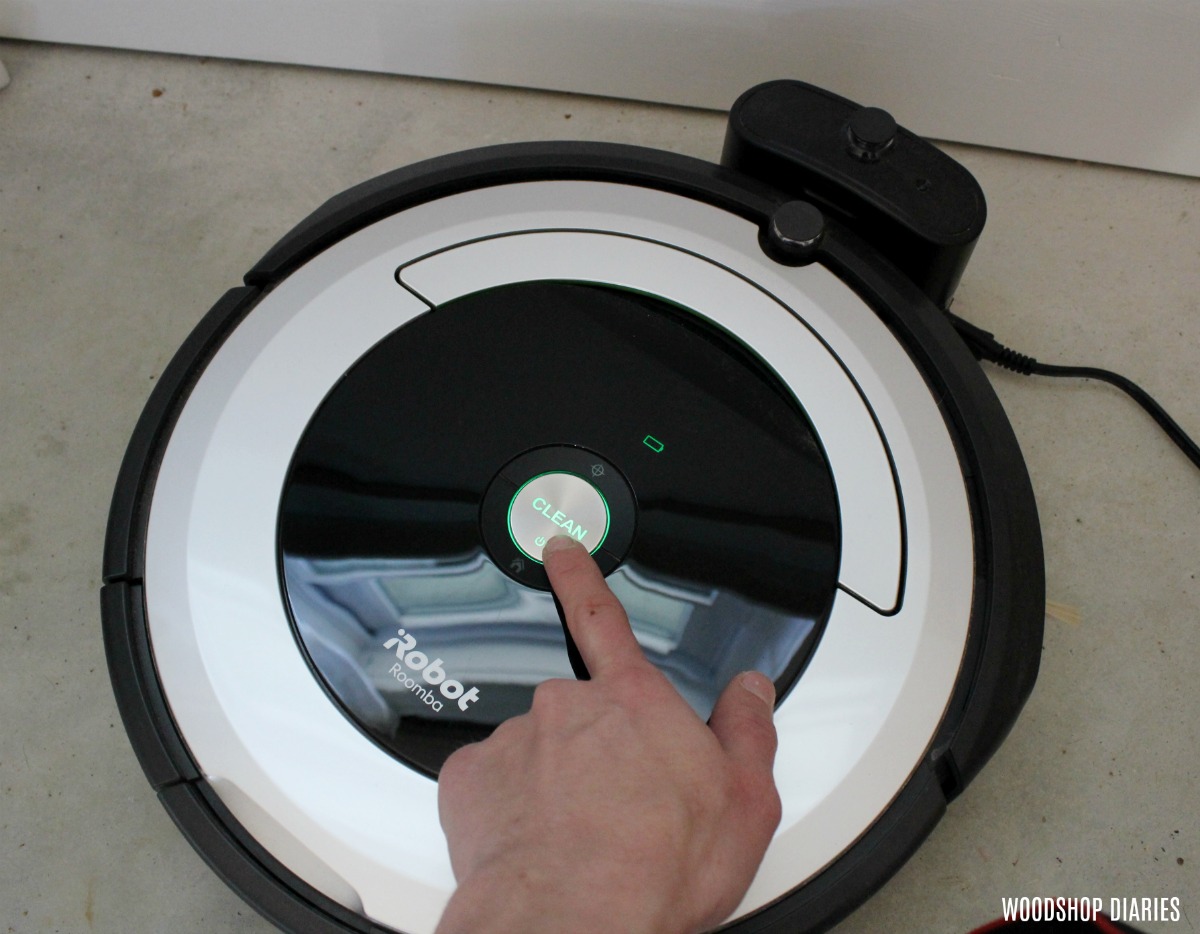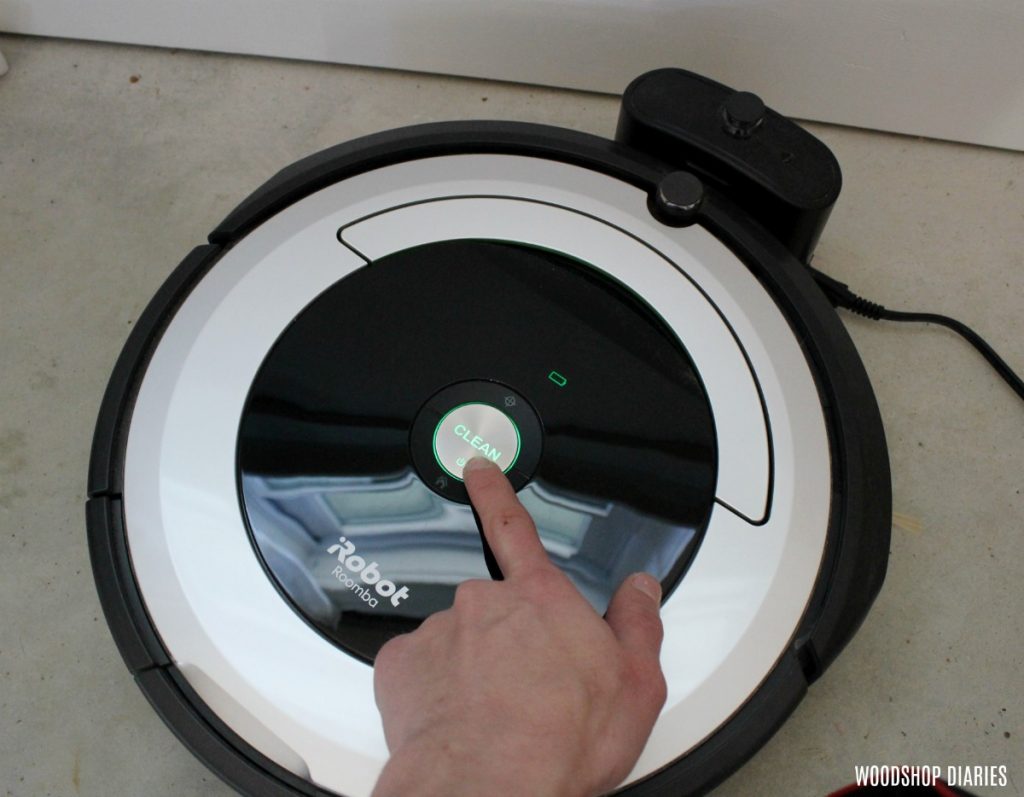 .
With the new house build, we still have a TON of mud around the house because our grass hasn't filled out yet after all the dirt work.  So between the two of us, visitors, and our sweet dog, Lou, we track in a lot of dirt particles–and dog hair.
.
So I love that I can set this iRobot to vacuum the house at a certain time everyday.  I can set up the schedule in an app on my phone, OR I can manually go in and press it whenever I want it to run…whether I'm home or not.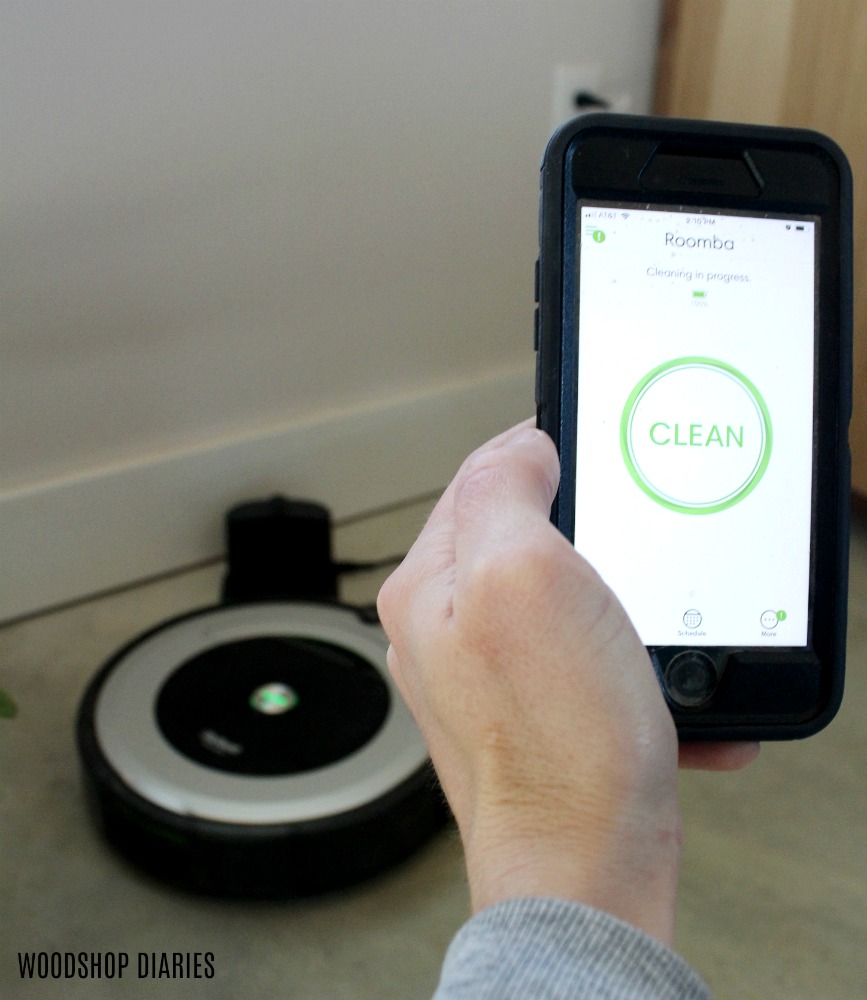 It works pretty good on our rough concrete floors (although I think it would probably work better if we had smooth floors like tile or finished wood), but I've been really impressed with how it easily transitions from bare floor to on top of my rugs, then back to bare floor again.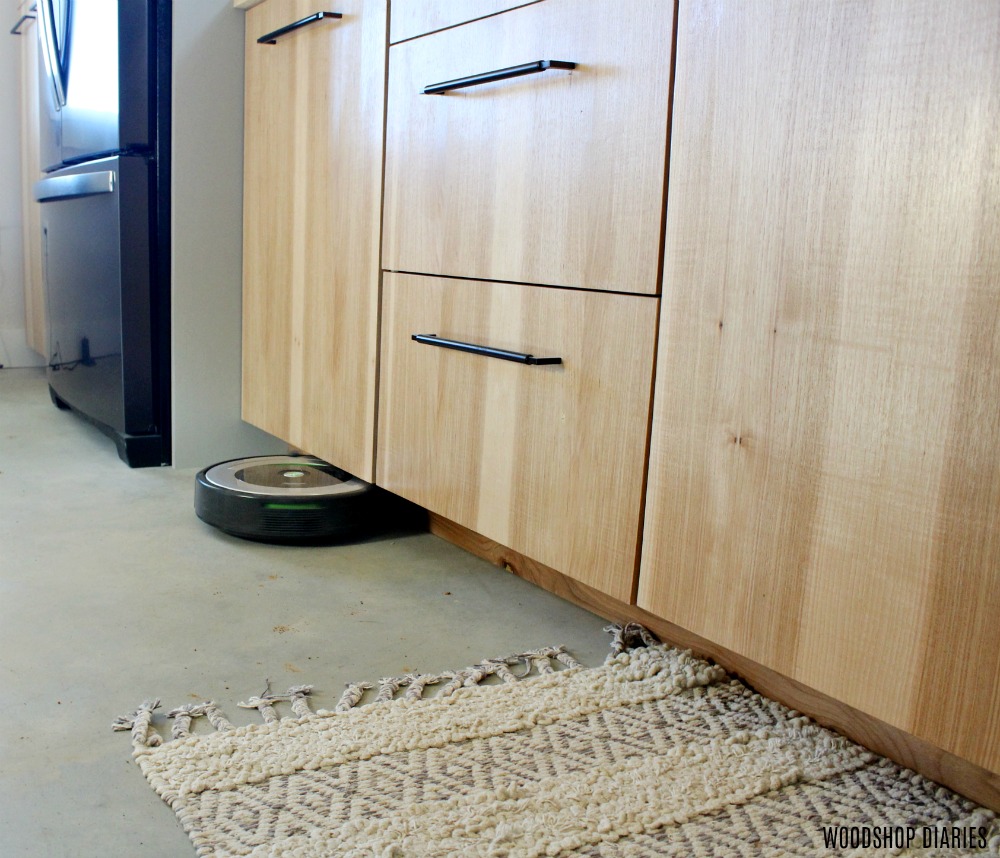 And finally, let's talk about that garage door opener 🙂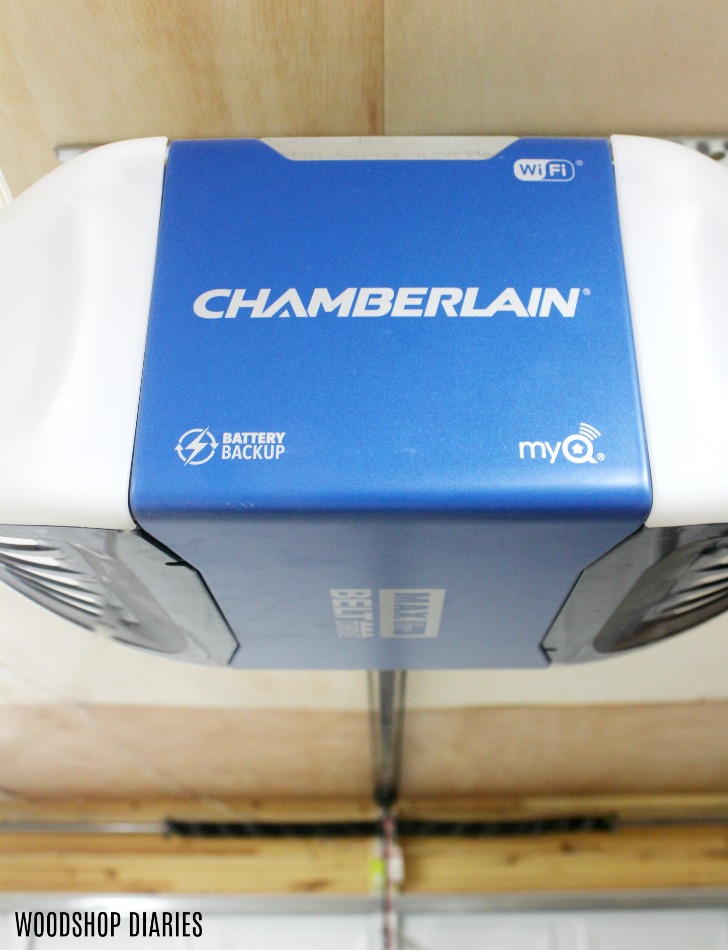 It was one of the last things we got installed on the house because we wanted to get the garage ceiling up before installing it and we needed to get the garage drywall done before the ceiling and we needed to get other more important things finished in the house before moving to the garage…so all that to say, it's been a long time coming but I LOVE this opener.
.
It's literally the quietest garage door opener EVER.  We were a little afraid that the 1 ¼ horsepower opener wouldn't be able to handle our double garage door, but it's a beast!
.
Danny and I both love the features on the app.  You can open and close anytime, anywhere, right from your phone.  So, like, the lumber yard guys bring a load of lumber and I'm at work?  No prob.  I'll open the door, they can put it inside and I'll close it when they're done.  Or I'm sitting in my truck right in front of it? Yeah, I can open it there, too haha.  It'll also alert you if the door is opened when you aren't home.  I love having that extra security and peace of mind.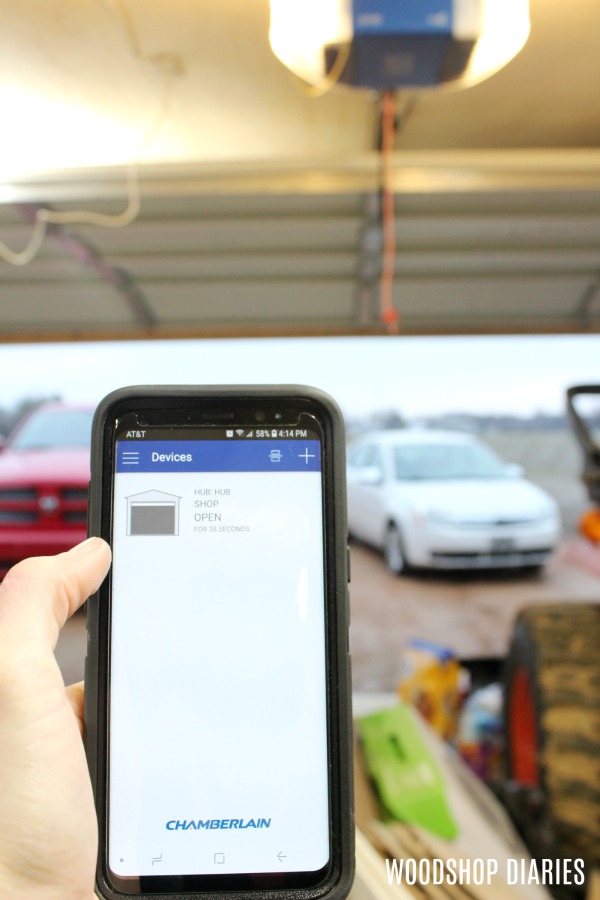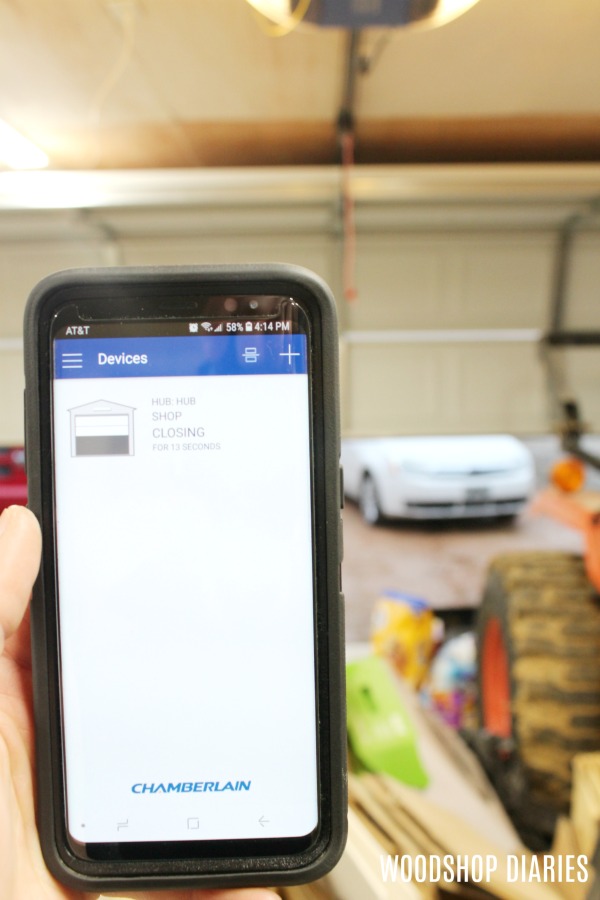 And, if I'm in the garage and just simply want to open the door, there's always that option, too with the manual button.  And it tells me the time and the temp and there's even a light on it so that's handy, as well 😉  Oh and I almost forgot to mention that it's battery backed up so if the power goes out and I'm late for work?  I can still open the garage door with the opener.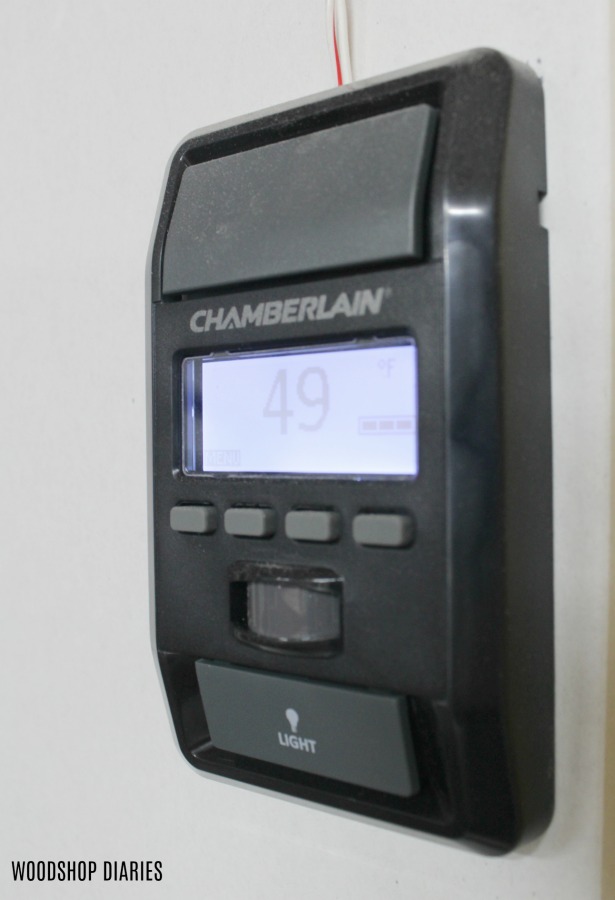 So there you have it…all the deets on our favorite smart home products in our new house.  If you're in the market for some smart home upgrades, I definitely recommend all of these products personally.  But, if you want to take it even further, Home Depot has TONS more smart home products on their website, too.
.
Now, I've got a few more house projects to finish before I can give you all the grand tour 😉  So I'm going to get back to it.  But stay tuned for plenty more projects, and house updates coming your way soon!
.
Be sure and pin this for later and until next time, happy DIYing 🙂