Hi friends! Today I'm sharing somewhat of an unusual project with you that I've partnered with Green Meadow Memorials to create.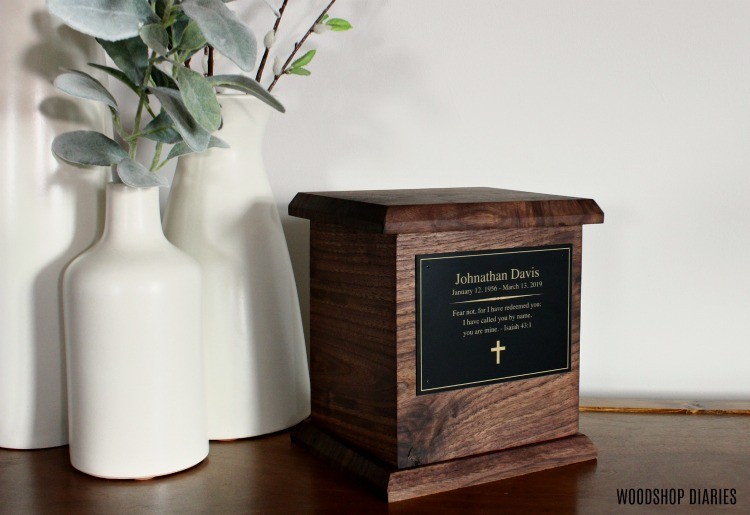 When a loved one passes and is cremated, you have to decide where is the best place for their body to rest in the years to come. There are many options for types and styles of urns and you can certainly purchase some very beautiful ones.
.
But, you can also MAKE a very beautiful DIY wooden cremation urn, too. And I'm always a fan of "handmade." So today, I'm sharing with you how to make your own simple wooden urn with just three tools and a standard 1×8 board.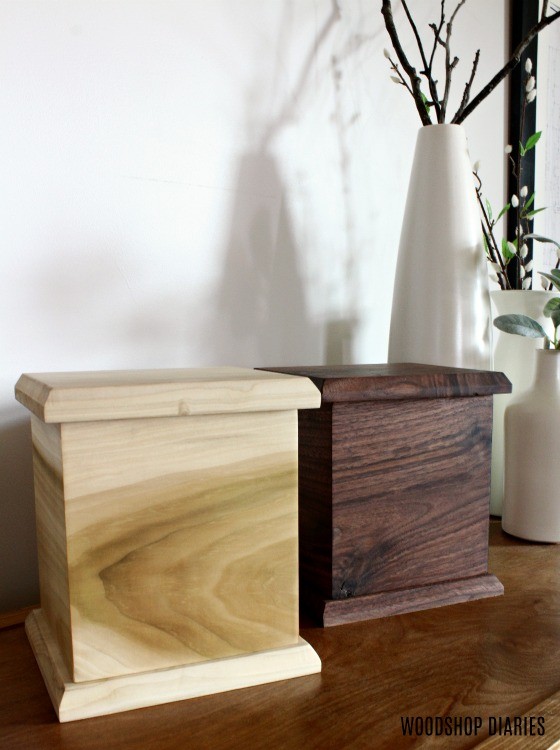 I'm sharing the video tutorial below and the step by step over on Green Meadow Memorials site here.
For a project like this, I recommend using a good quality hardwood. But those can sometimes be pricey.
.
In this project, I'm using a standard 1×8 poplar board from the Home Depot. You can purchase 4 ft of this board for a little under $15. However, if you have access to a local hardwood store, you may can find some other hardwood options like walnut or even oak or cherry and have them surface it for you for about the same price.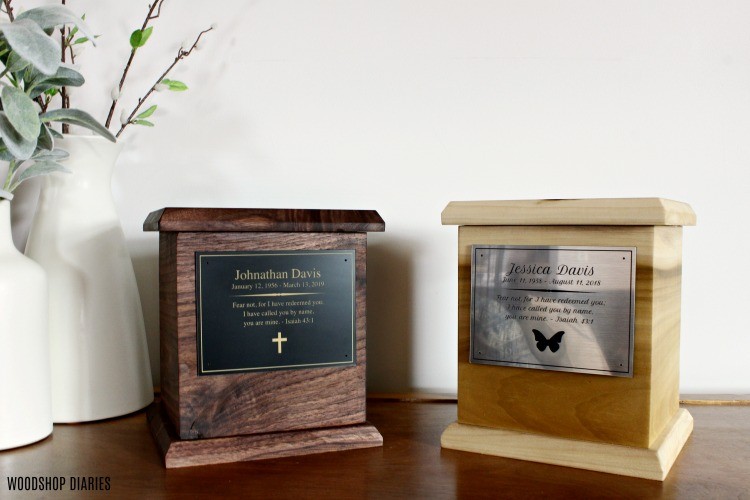 So if you want to see how to build your own DIY cremation urn (which, by the way, also makes a great keepsake box even if you don't need an actual urn), head over to Green Meadow Memorials for the how to.
.
And once it's complete, Green Meadow also offers a nice personalized plate option to add to your box. Find out all about them over on their site.